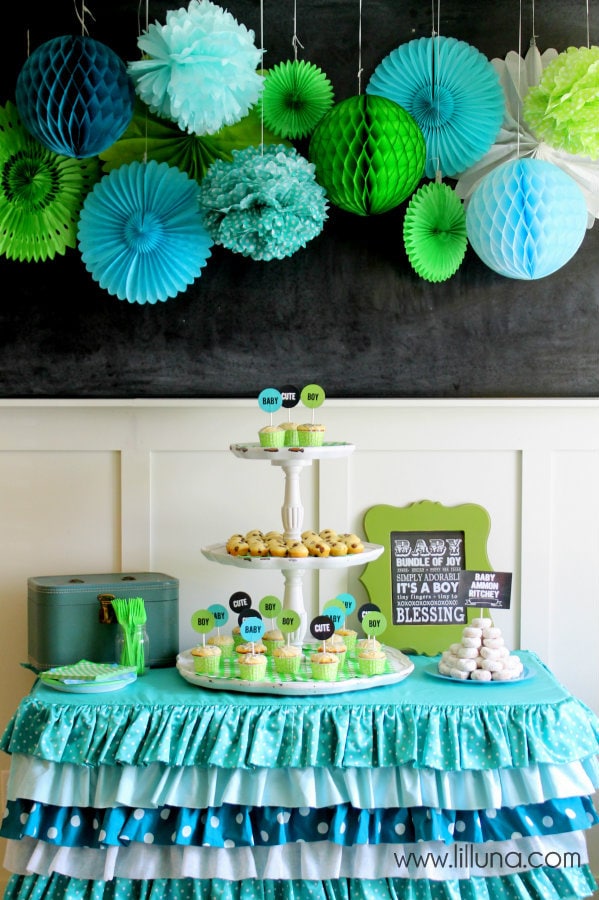 It's been several months since my mom, sisters and I helped throw my SIL a baby shower. I hosted at our old home in Arizona and was happy to be helping with one last shower before we moved to Texas. I was especially happy to see my little bro and his wife, Karlie, prepare for their first child for a few reasons. One, their little baby was just due a month and a half after Wesley and I knew they would grow up to be best boy cousins. And second, I kinda set my bro up with Karlie a long time ago (before his mission) when she was one of my Laurels at church. It was fun to play a small role in their relationship and I'm so happy they are happily married.
For the shower we did an aqua, green and chalk theme. We had a blast putting things together and the colors turned out so pretty! Here is what it looked like:
This was just the dessert area. There was a TON (and I mean a TON) of food in the kitchen area. The shower was in the morning so we went with a brunch theme for the foods.
We had some breakfast casseroles, French Toast Bake (recipe to come soon), Lemon Glazed Poppy Seed Muffins, Cinnamon Roll Cake, Fruit Dip, Chocolate Chip Maple Muffins (recipe to come soon) and more. Everything was so delicious and we were able to spoil Karlie rotten with some fun gifts and fun decor.
Here are a few more pics of it all…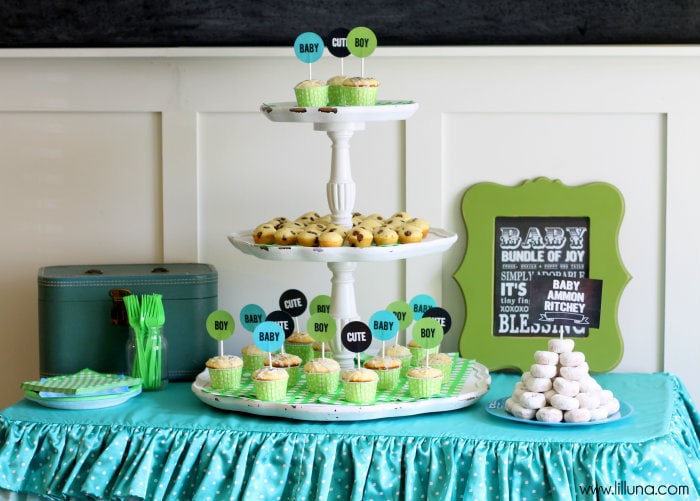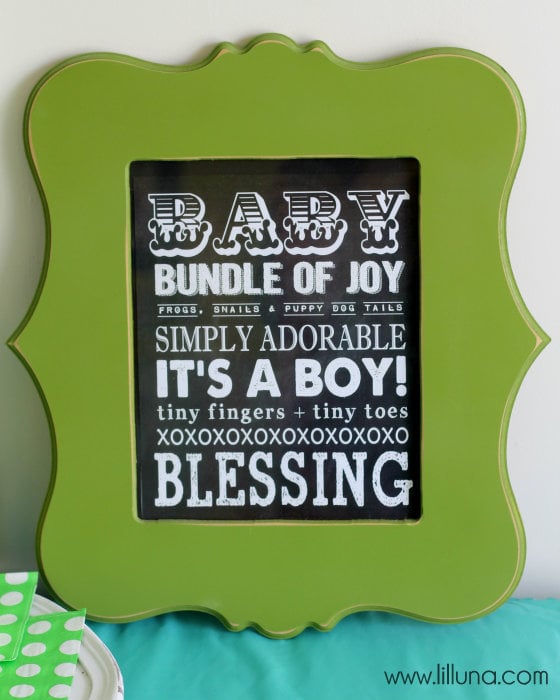 Baby Chalkboard Subway Art – For the free printable (for BOY and GIRL) go HERE.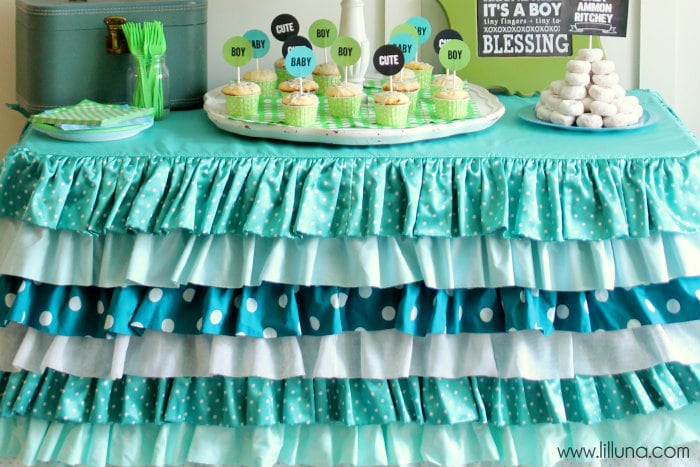 My aunt made this beautiful Ruffled Tablecl0th that was perfect with the colors.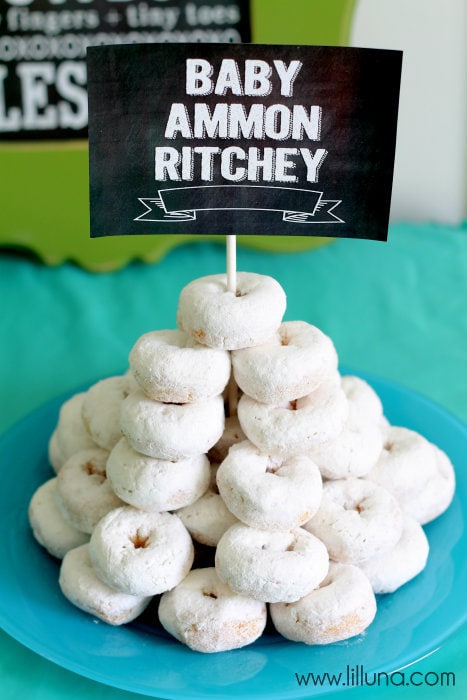 Powdered donuts – YUM!
We made some fun Muffin Toppers that were chalk-ish looking.
I made them available for you to print as well.
Click on the link you need for the Boy Toppers:
Click on the link you need for the Girl Toppers:
For the backdrop we hung some black wrapping paper on the wall and chalked it up with some chalk. I just drew on it and it rubbed it in with a paper towel. We then hung paper globes, poms and tissues from the ceiling in all the colors of the shower.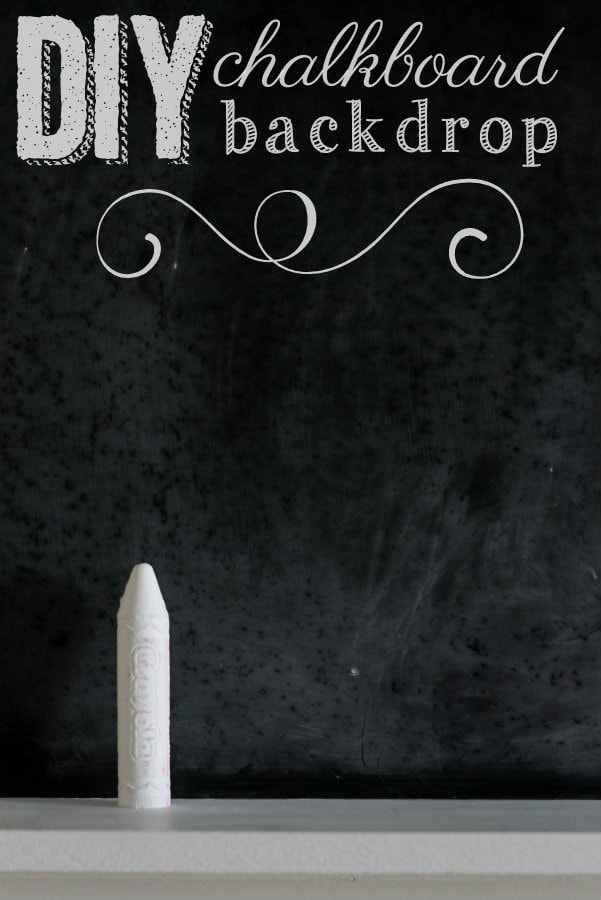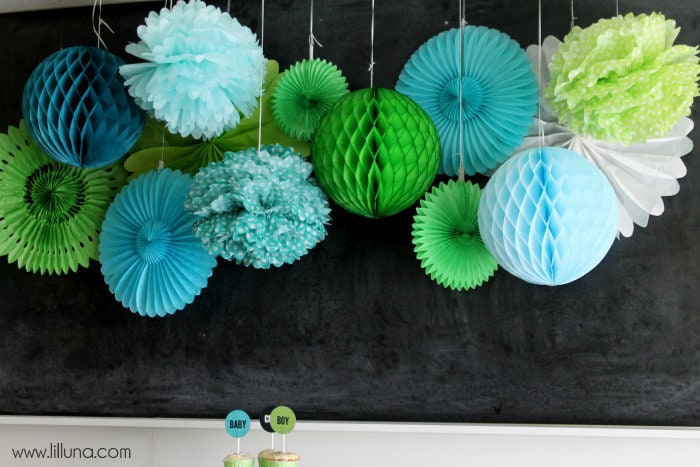 Super easy and super cute!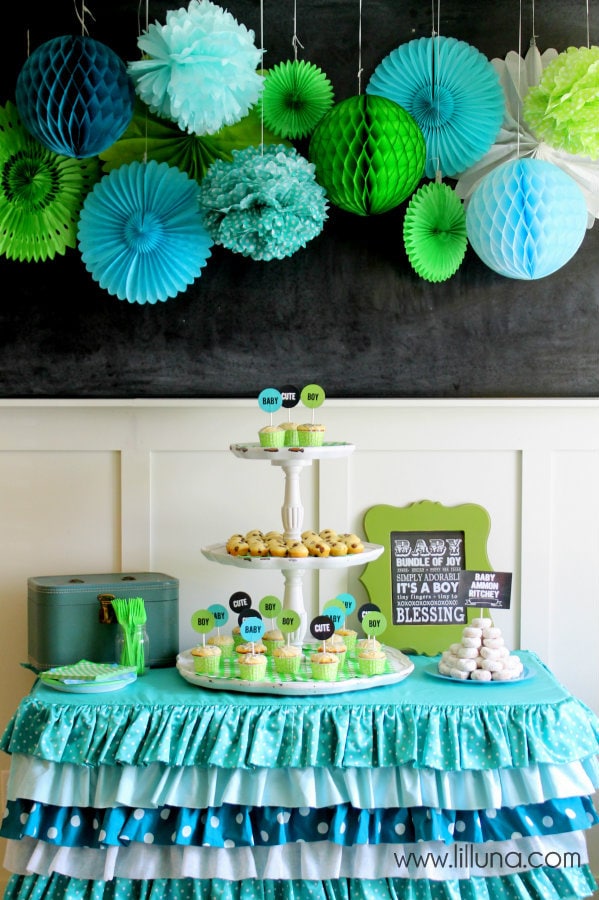 What do you think?
We always have so much fun putting little showers and parties together!!
Here are some of the recipes we used for the shower: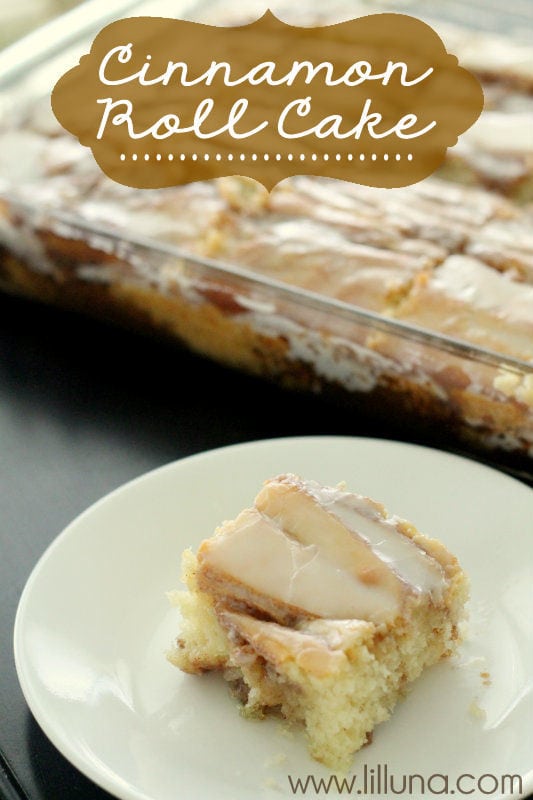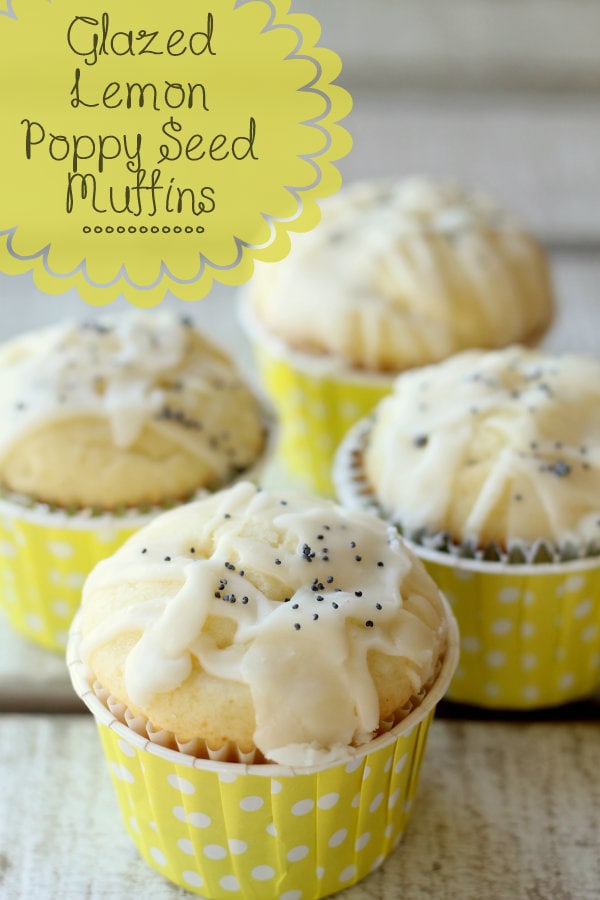 Glazed Lemon Poppyseed Muffins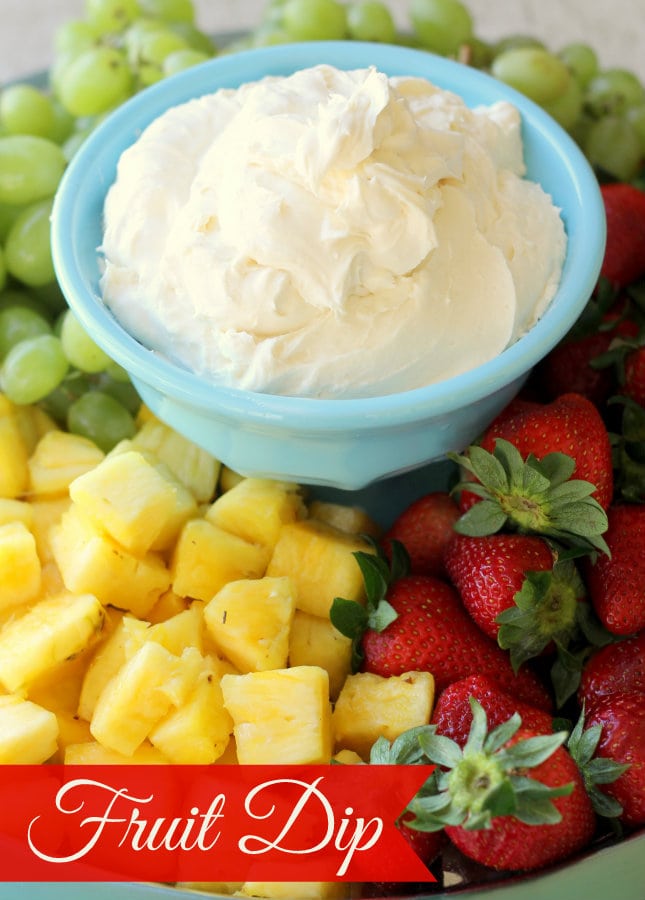 ENJOY!