Today I will be showing you a SUPER EASY process of how to antique painted wood.
SUPPLIES:
-Rustoleum -colored spray paint, Gloss clear spray paint
-Rough cut lumber
-low grit sand paper
-acrylic paint
-rags, brushes
DIRECTIONS:
1. Pick out your wood. The secret here is to buy the roughest wood you can find. We found some great rough cut lumber at Home Depot.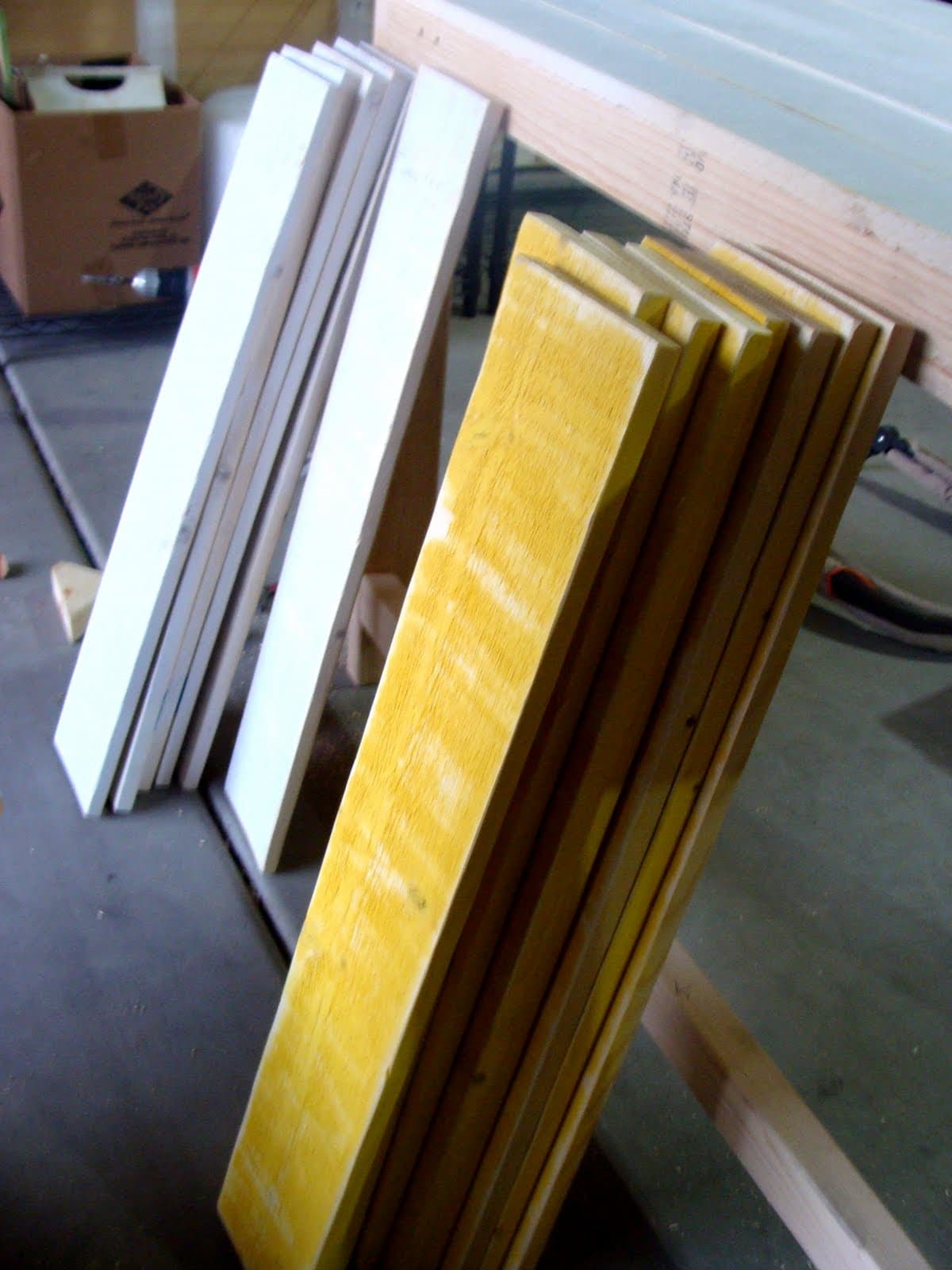 2. Using the Rustoleum spray paint (or any other color paint) paint the wood the desired color.
3. After the paint has dried, seal it with a Polyurethane or clear coat. We like to use Rustoleum's clear gloss paint, because it does not yellow and is much cheaper than polyurethane. Whatever you use, it needs to be a high gloss. This seals the paint from soaking up the aging paint that you will be applying in the upcoming steps. If you use a satin or matte, it may pick up the aging coat.
4. Generously sand the entire board. Concentrate on the high spots as well as all the edges and corners. You want to take a way a lot. The more you take, the older it looks. A low grit sand paper (nothing higher than 60 grit) keeps it looking raw. We used 24 grit and a belt sander, which worked nicely.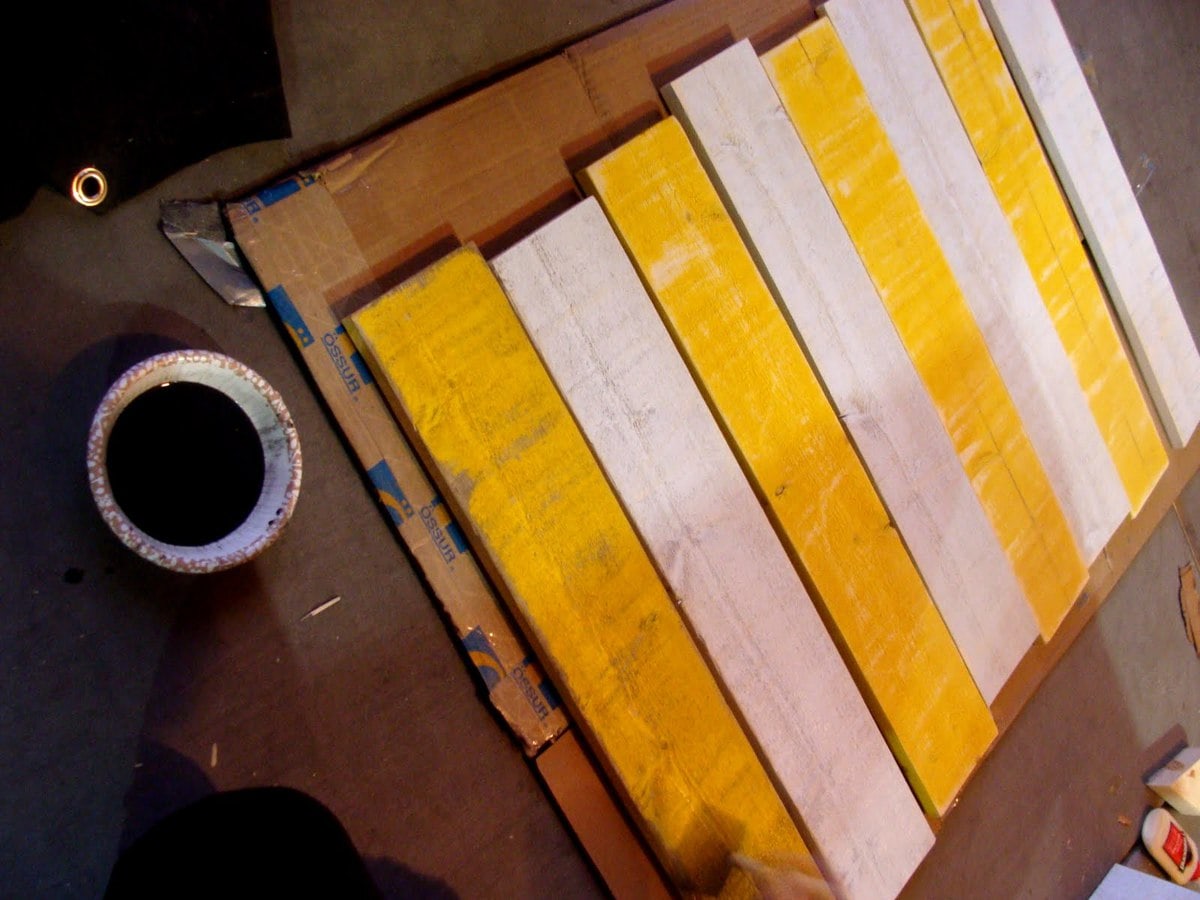 5. Once you have removed the paint where you want, it is time to apply the aging coat. For ours we wanted a grayish brown aged color. We mixed black, brown and off-white acrylic paint together (with much more black than the other colors) We then diluted it with water until it looked like blackish water. It will take some trial and error to find the exact concentration that you want. The more concentrated, the darker the the aging coat will be. I had a scrap piece of wood that I tested mine on. Just remember that as it dries, the color will lighten, so it may seem a little dark at first.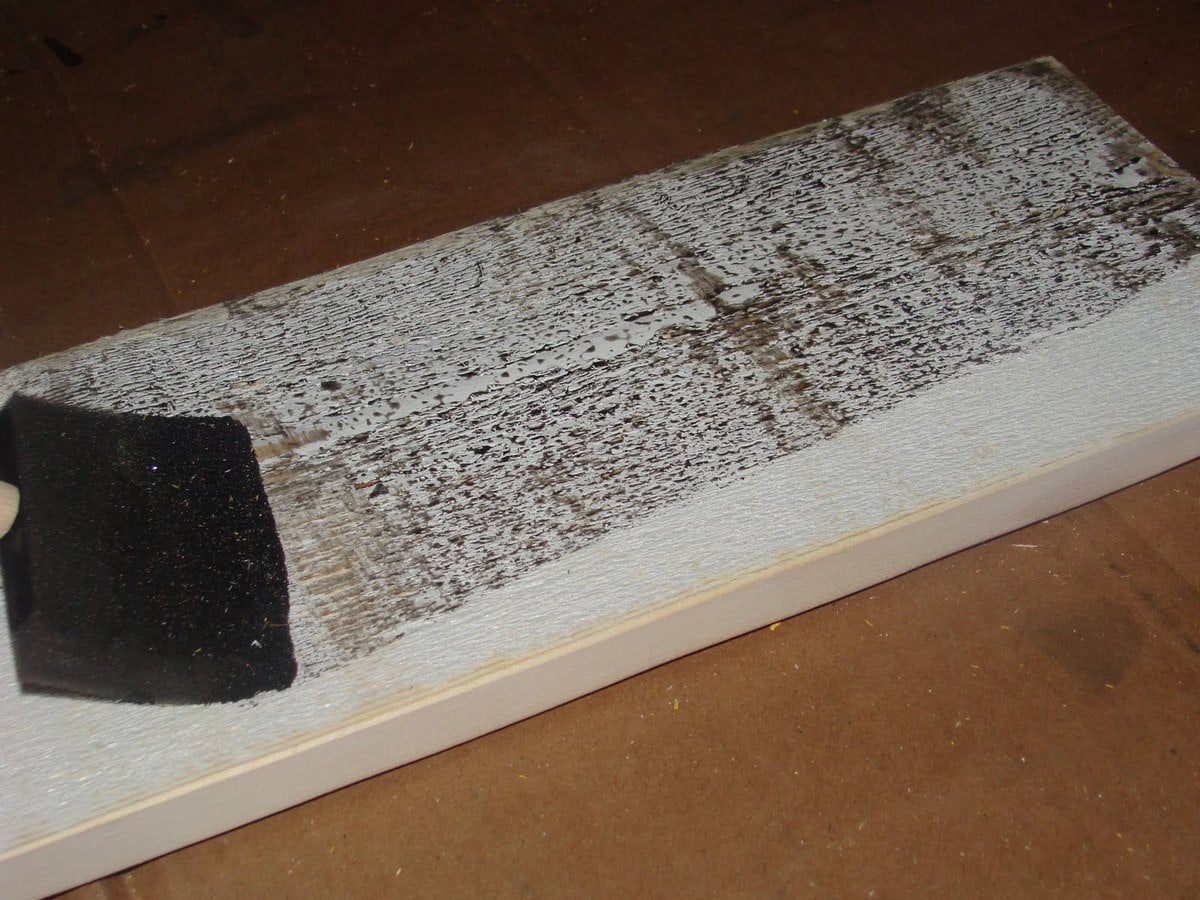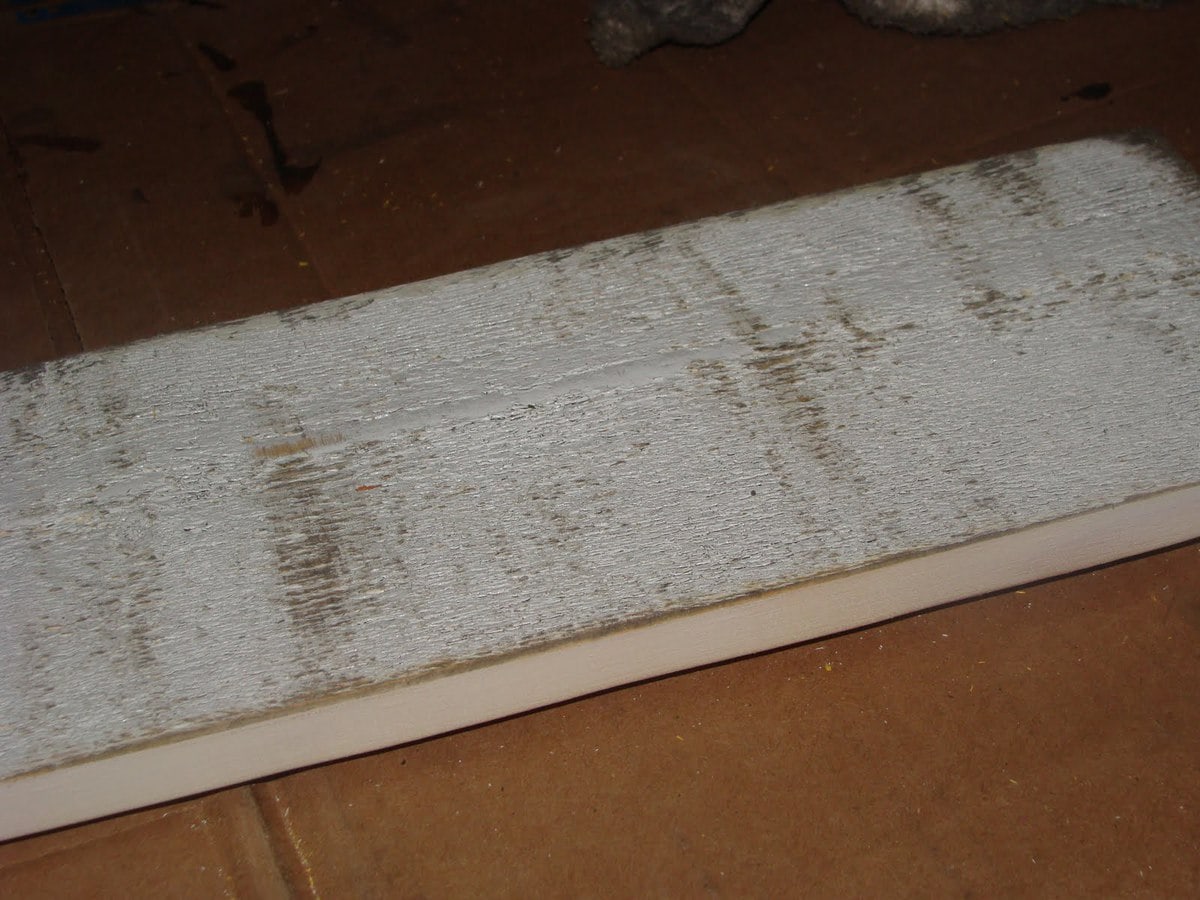 6. Quickly apply the mixture with a brush to all the sanded areas. As soon as it is applied, wipe off the paint with a rag. The longer you let the mixture stay on the wood, the darker it will stain it. I did half a board at a time, so as to not let the mixture set too long. We did ours on pine wood. A harder wood like oak or poplar might need to set a little longer. This dyes the raw wood with a gray-brown color and puts a slight darker shade over the painted areas.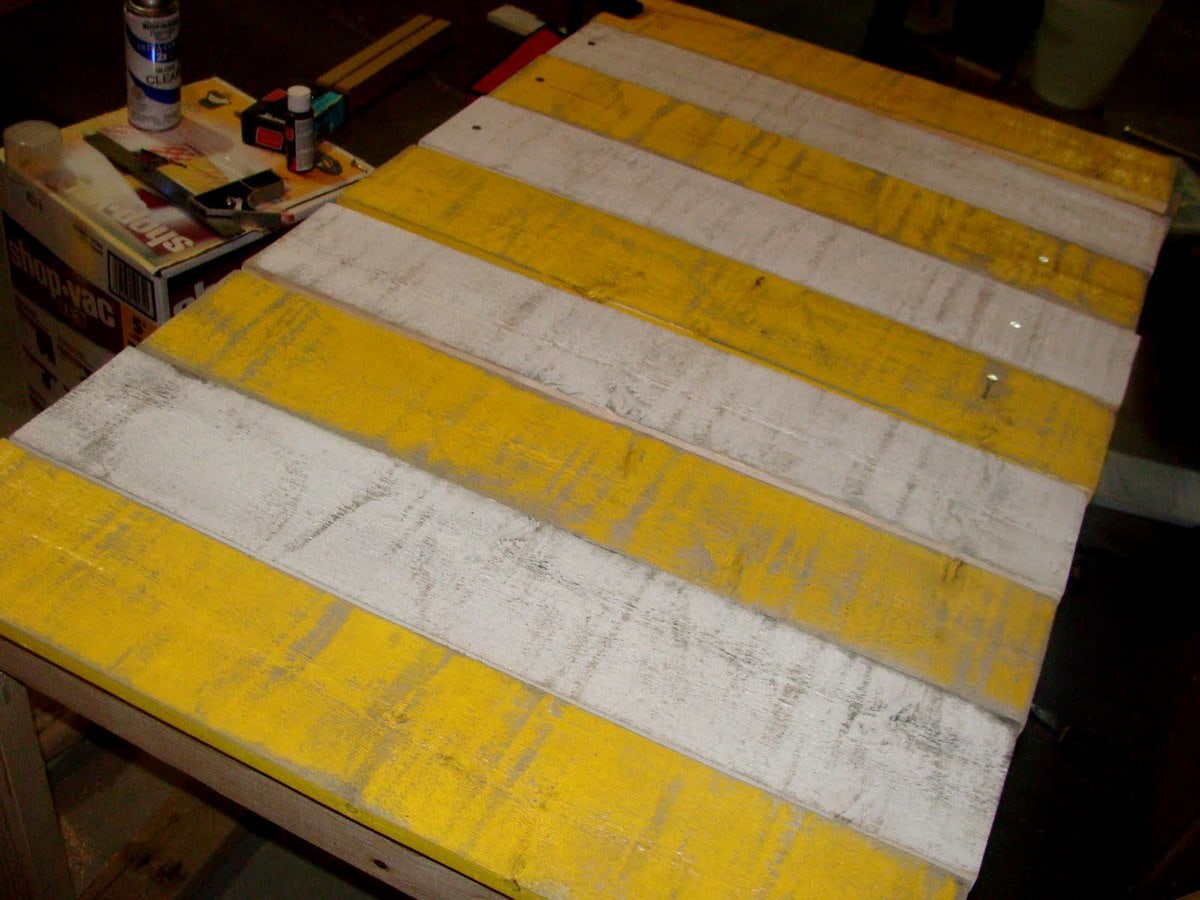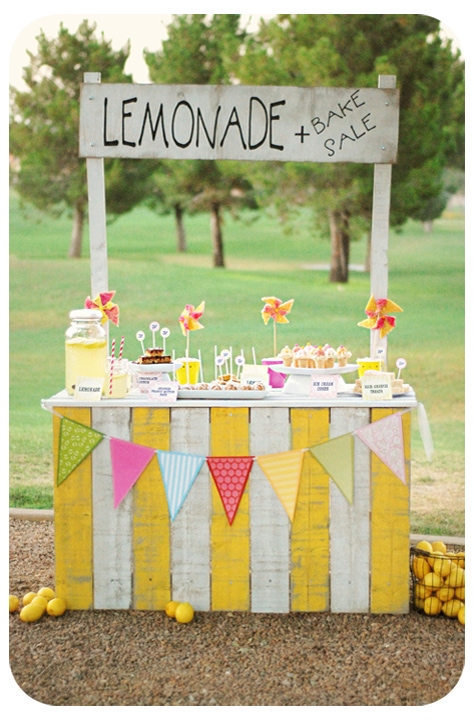 Doing this easy process will allow you to get that perfect antiqued look without having to use or find the antique wood itself.
For more great DIY projects be sure to check out: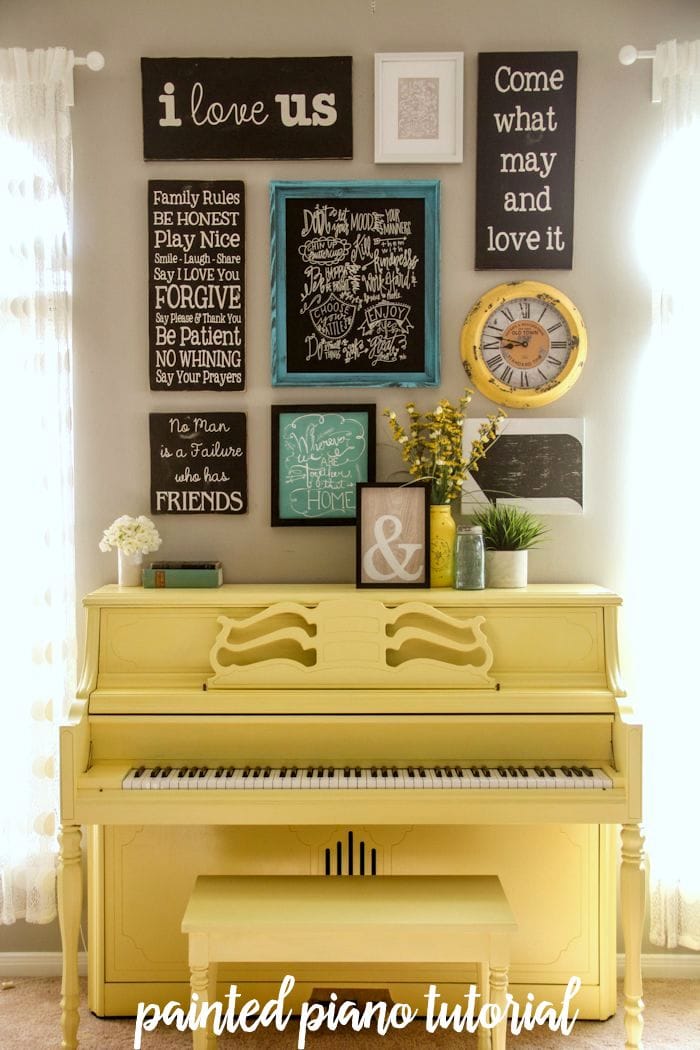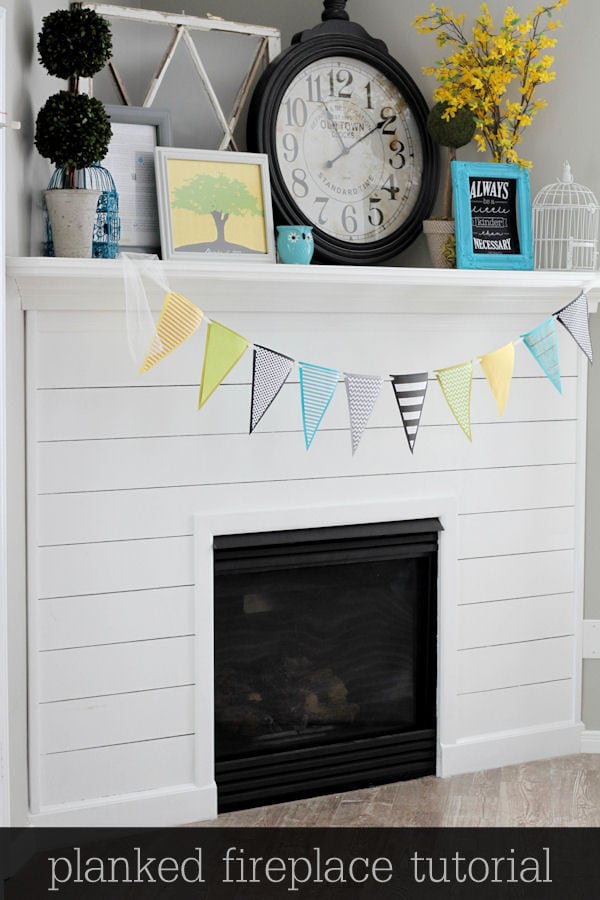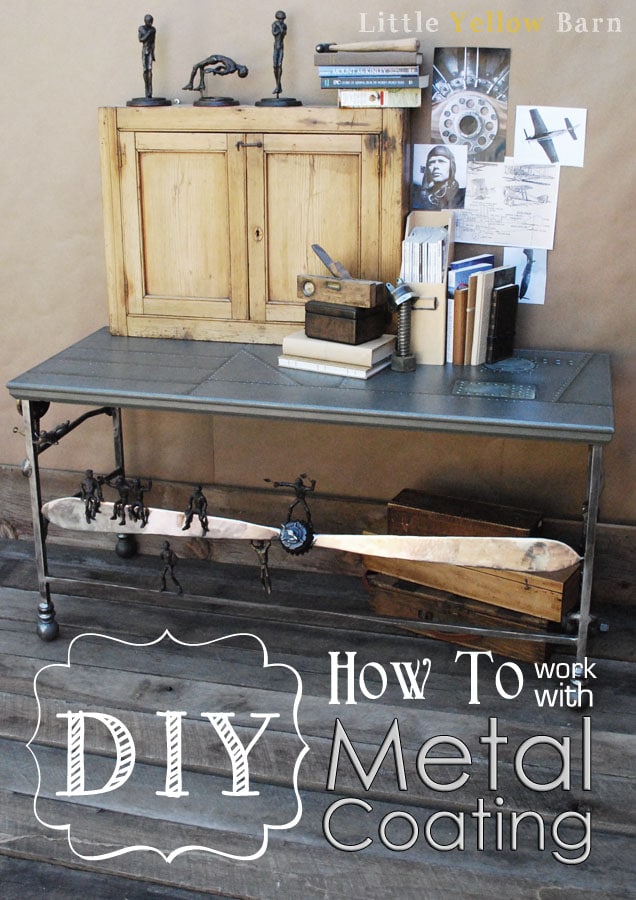 For all DIY projects go HERE.
ENJOY!