Don't miss a thing – Sign up for the Lil' Luna Newsletter today!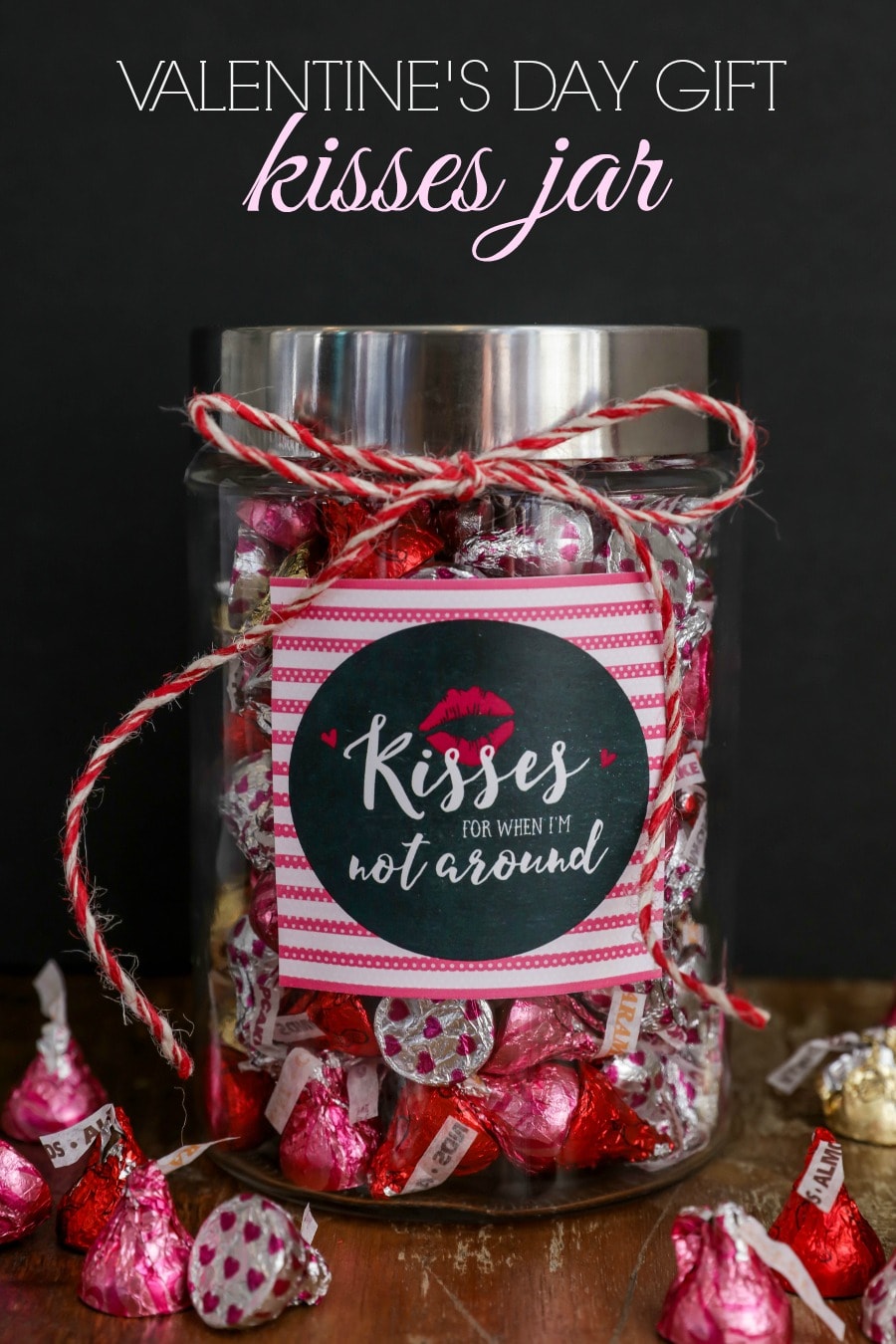 You guys know how much I LOVE Valentine's Day! It's one of my favorite holidays, and that's not because I've always had a significant other to celebrate with. Every since I was little my mom would do so many fun things for us kids on February 14th. From a special dinner with fancy red goblets and cute heart decor to a little basket she'd leave by our bed each year filled with all of our favorite things. What she did always made me love the day and now I love it even more as an adult!! I don't think you have to have a "special someone" to make the day fun, and I'm teaching that to my kids at a young age. Now that I have 5 kids of my own, I'm trying to do all the same fun traditions my mom did for me and my siblings. We plan a nice dinner where I make Chocolate Covered Strawberries. We drink from fancy cups and spend the night celebrating our love as a family. The hubby and I never go out on the 14th and always plan a date for the weekend before or after (makes it easier since reservations are always full any ways). I also try to give them a little gift filled with fun little items and treats. The kids and I all LOVE it!!
I've mentioned this before but another thing I love about the day is that there's no pressure. Yup – the hubby and I don't give gifts on the 14th and instead plan a special date. I do sometimes try to put together something small, like today's gift idea, that is simple, quick and cute. Today's gift is a Kisses Jar. It took me minutes to throw together and will be a great gift for him to leave in his office. 😉
Here is what you'll need to make it too…
SUPPLIES:
Jar
Hershey's Kisses
Twine/Ribbon
Printable (available for download below)
Tape/Glue Dots
Scissors
DIRECTIONS:
Begin by filling your jar with KISSES.
Download, print and cut out KISSES TAG – available for download below.
Attach tag to the front of the jar using tape or Glue Dots.
Add twine or ribbon around top.
Easy peasy!!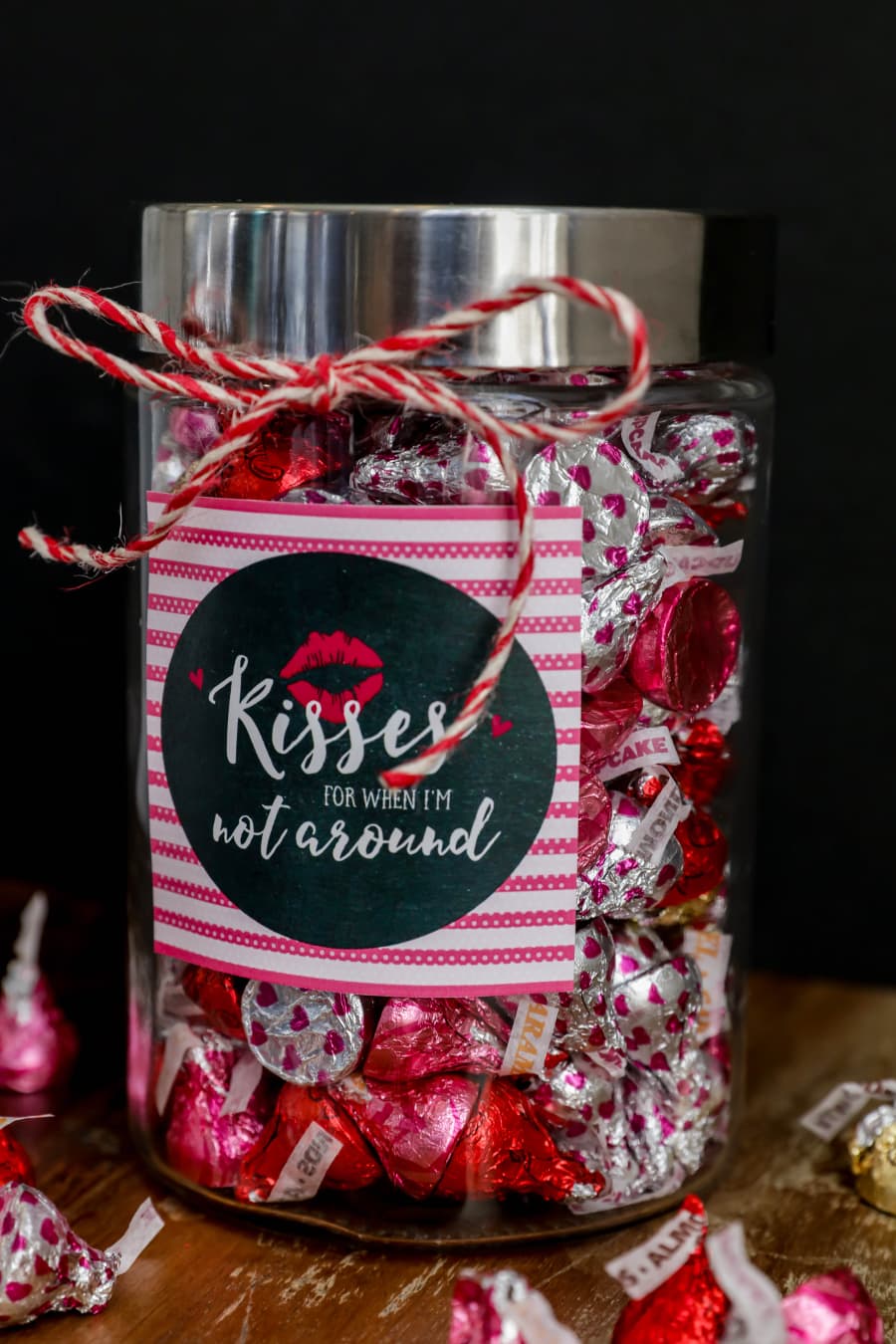 I had a mix of Almond, Caramel and Cupcake KISSES!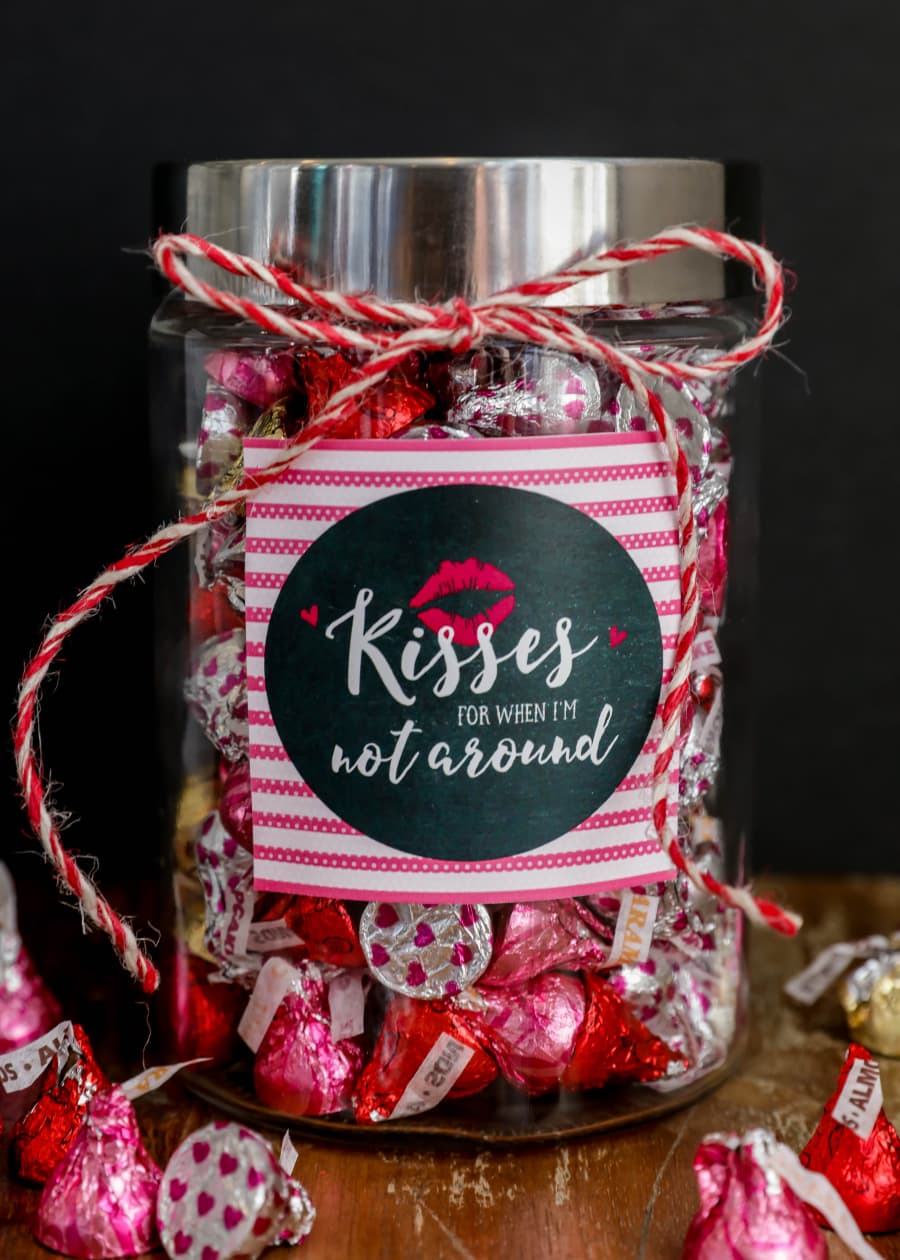 Told you it was cute and simple!
Like I said, we don't really gift each other anything for Valentine's but this would even be a great gift to come from the kids or grand kids. 😉
For more simple Valentine's gift ideas, check out: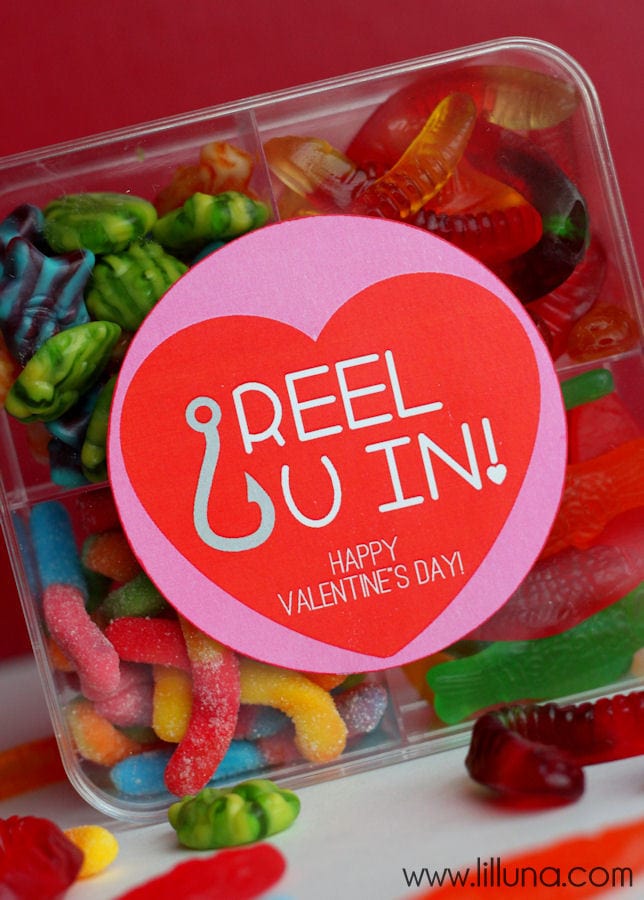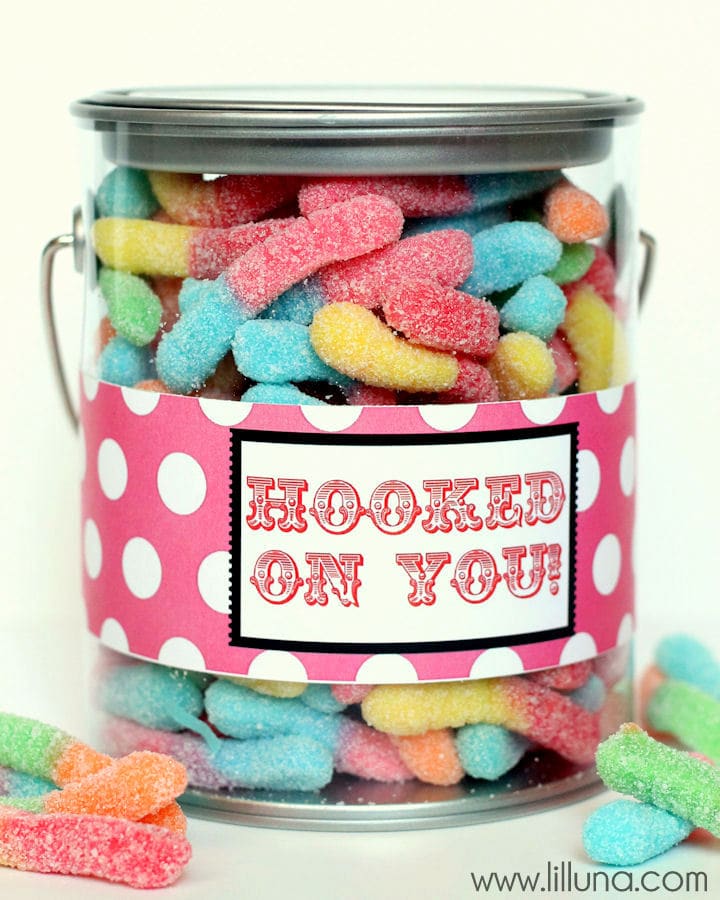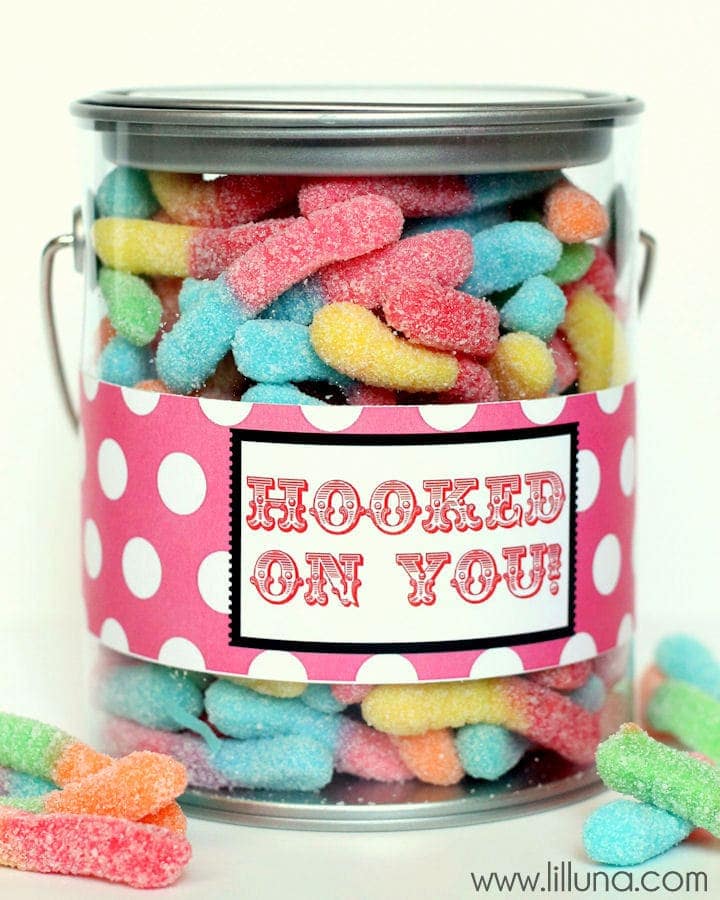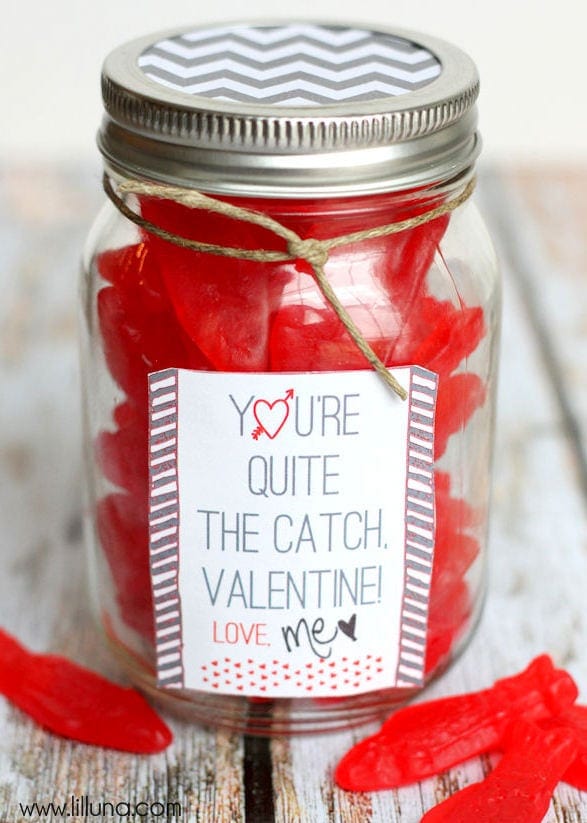 For all Valentine's ideas on the site go HERE.
For all Gift Ideas go HERE.
For even more great ideas follow me on Facebook – Pinterest – Instagram – Twitter – Periscope – Snapchat & YouTube.
ENJOY!