FREE 2019 Young Womens Theme Prints – great for handouts, binder covers, prints and posters with the youth theme of the year – John 14:15.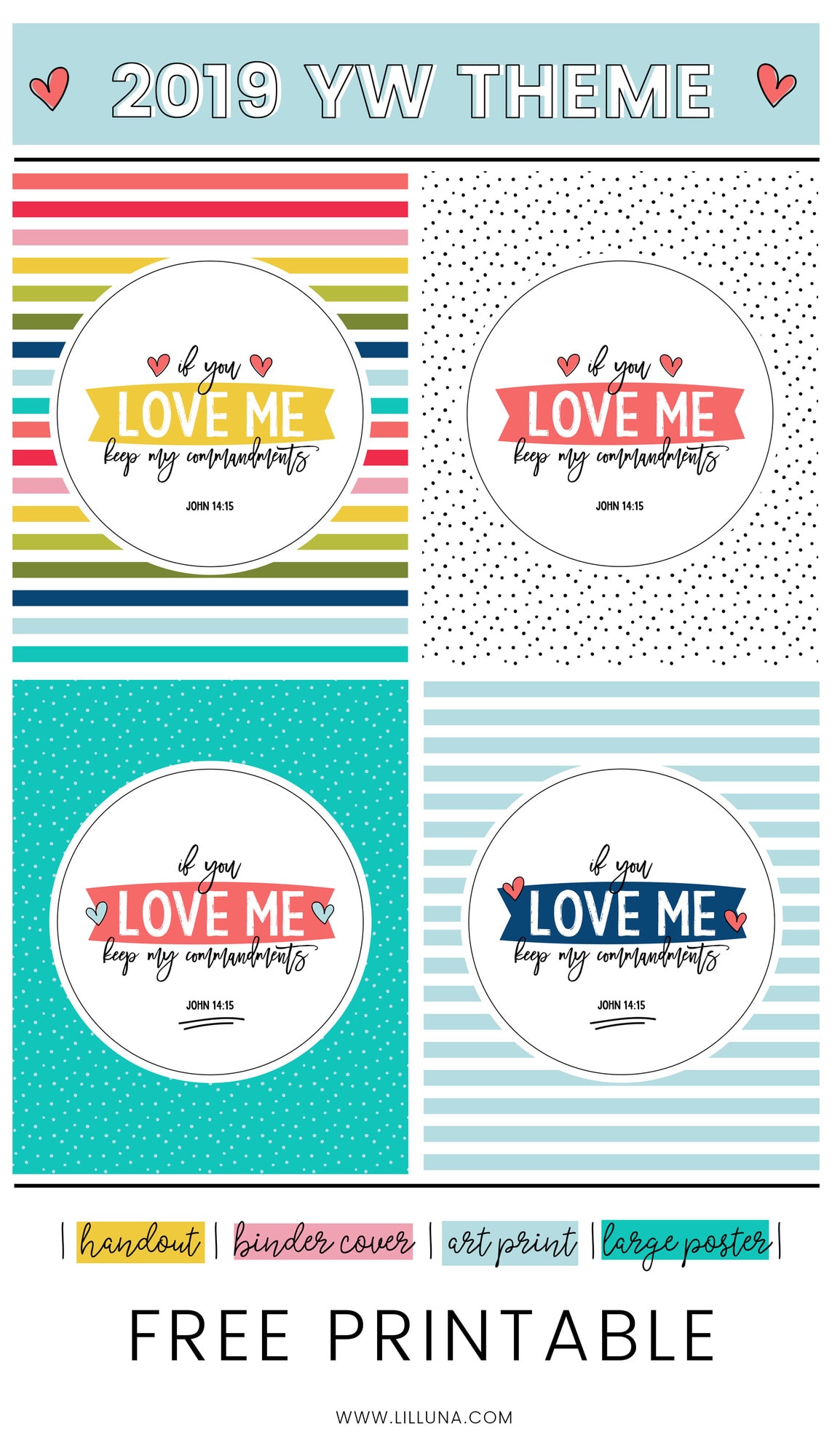 2019 Youth Theme
Hey there! Kendra here to share another free printable with you! As most of you already know both Kristyn and I belong to The Church Of Jesus Christ of Latter-day Saints. As part of our church there is a program designed for girls ages 12-18. They are referred to as the Young Women. I have the opportunity to serve in the Young Women's group and I LOVE it. We worship together on Sundays and do an uplifting wholesome activity during the week!
Each year the president of the church chooses a new theme that the Young Women will focus on and try to live better by. The new theme for 2019 was just announced and I'm here to share bunch of printables with you that share the theme!
"If you love me, keep my commandments" – John 14:15
From the church website:

"The purpose of the yearly theme is to provide opportunities for youth worldwide to learn about, study, internalize, and apply the principles taught in the scripture. Youth are encouraged to memorize the scripture, study its doctrine, and act on the principles learned throughout the year.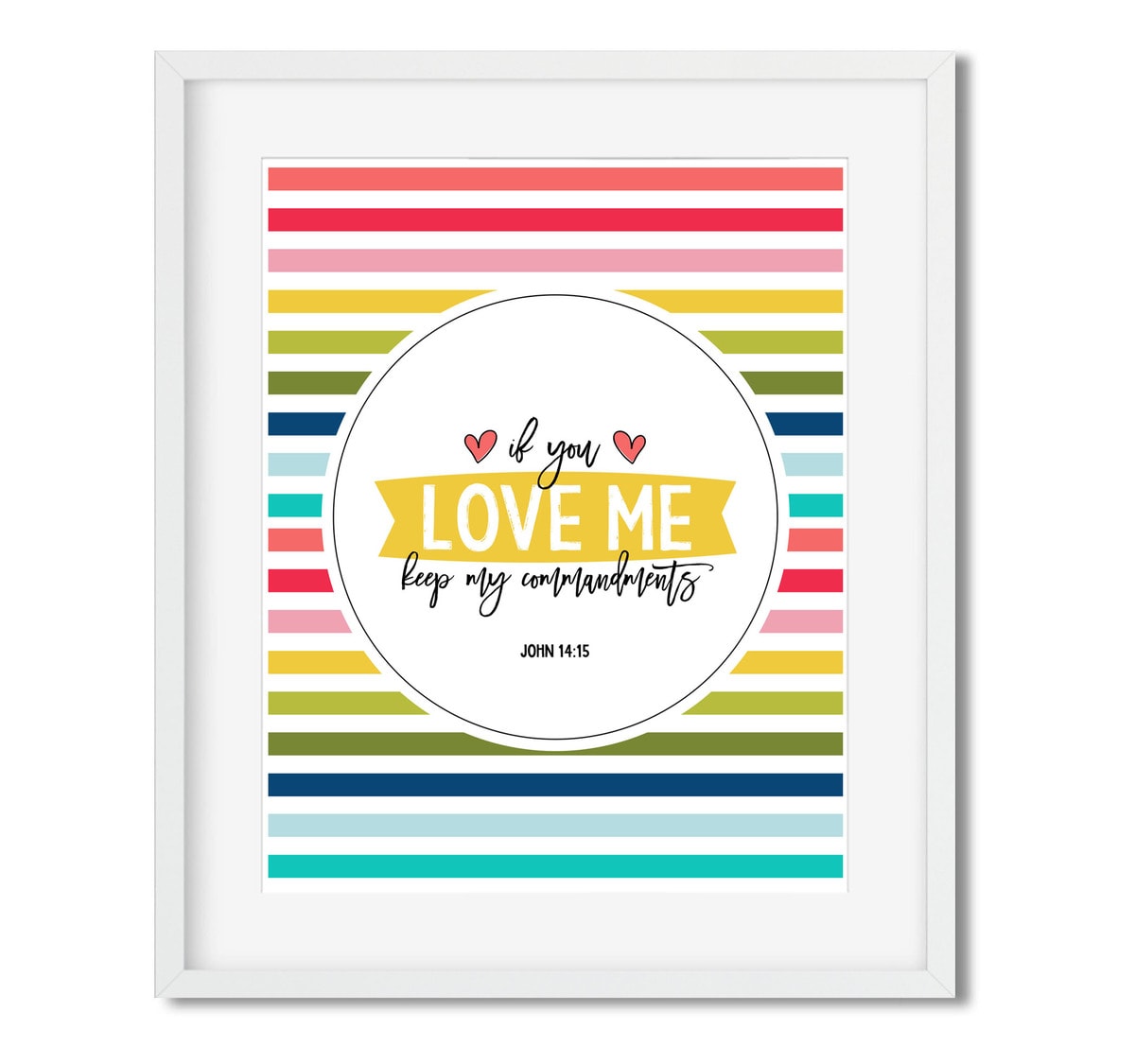 Young Womens Theme Printable
I hope these printables are helpful for you in your calling in serving in the Young Women's! We would love to see and hear how you use them!
You can download the printables by putting your email into the box below. Each of the 4 different colored designs comes in …
Bookmark
4×5 Handout
8×10
8.5×11
16×20
ENJOY!