A FREE Letter to Santa print to download and use! Just print and have the kids fill out to let Santa know what they want this year.
For more fun prints, check out: Santa's Nice List Certificate and Elf on the Shelf Arrival Letter Poem.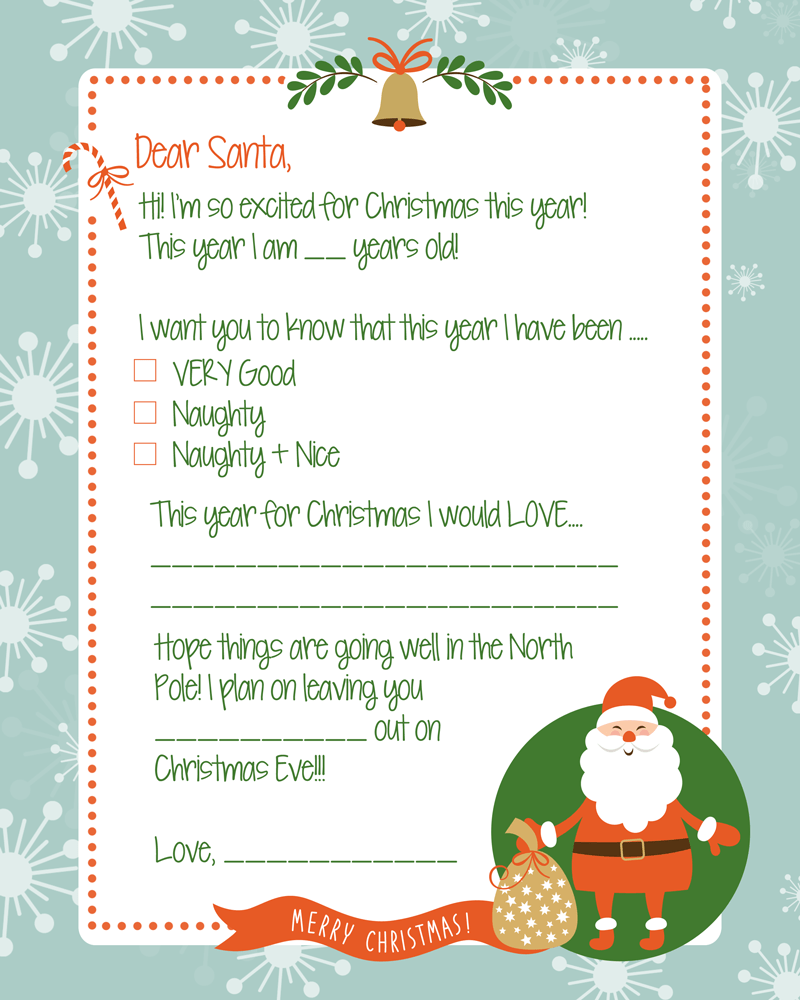 Dear Santa Letter
HO HO HO!! It's me – Lily again!! Have you been good this year? I sure hope so because Santa's checking his list twice checking to see if you've been NAUGHTY or NICE.
My mom said it would be good to write our letters to Santa so he knows what we want this year. Then, you can mail it to him immediately!!!
If you've been good, hopefully he can get you what you want.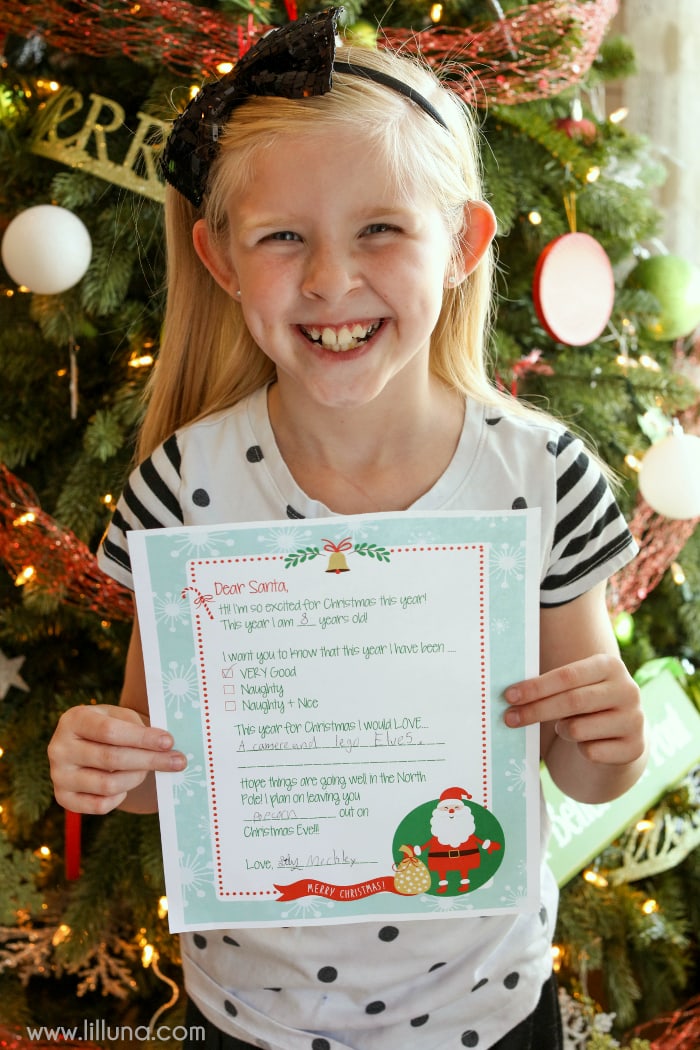 Here's my FREE Letter to Santa Print:
If it's too small to see, I said I have been VERY GOOD, and I asked fro a camera and Lego Elves. And then I also said that I will leave Santa some popcorn. It's not regular popular, it's our White Chocolate M&M Popcorn.
That's what we left him last year and Santa loved it so much, he almost stole the bowl!! He was probably gobbling it up because he left a trail all the way up to the chimney!!
I think your kids will want to fill this out. There are only a few simple things to fill out!! 😀

To download, click below
FREE PRINTABLE LETTER TO SANTA
For more free Christmas printables, check out:
Have a good Thanksgiving and a good Christmas!!! See you later!!
For more ideas, check out all of our Christmas Ideas.
Love, Lily