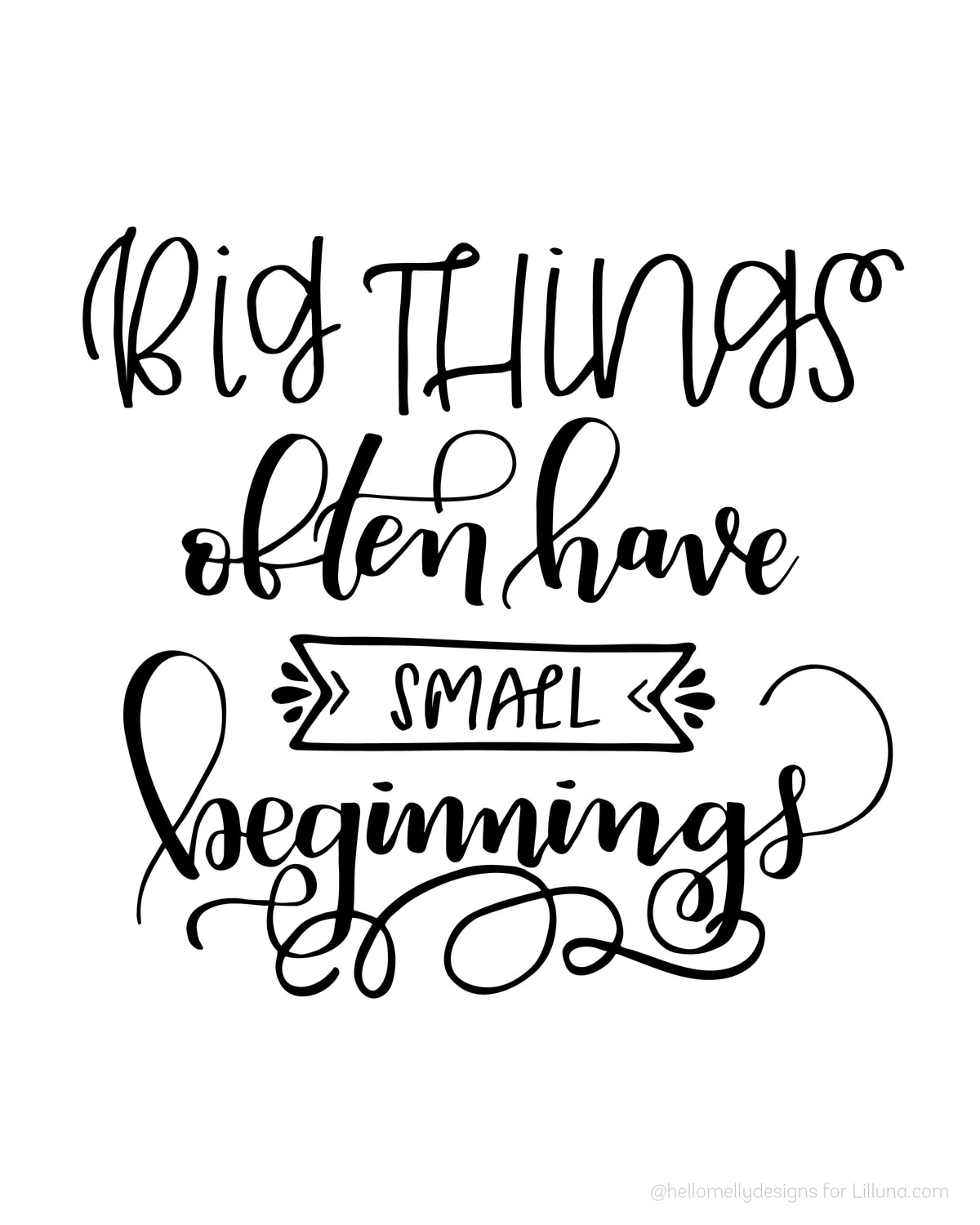 Big things often have small beginnings.
I love this quote. Always have.
If you guys are anything like me, you like to dream big, and there's nothing wrong with that. Another trait I have, that you may have as well, is being impatient. We want it, and we want it now. I think it's human nature, really, but in the last few years I have come to better understand this particular phrase.
Big things REALLY DO have small beginnings.
I'm trying to remember this each day and to be patient. We can't have something overnight. Unless, you win the lottery, of course, but we all know that doesn't happy very often. 😉
I should also add that big things take lots of work. Makes sense, right? In order to have this awesome, big thing happening in your life, it usually takes a lot of time and effort to get to that point. The hardest part of all is that we usually don't see all the work and effort that goes into these big things, which is why (I think) we get so impatient. Having said that, I hope you guys do not give up on your big dreams… you just have to remember that most things start out small.
I remember when I started this blog it was all just a "wish". I wanted to have a place for people to find great creations and yummy recipes. I wanted to turn it into a job. I wanted to work with brands I love. I wanted all of these things and remember feeling so frustrated I wasn't at the same level of other blogger friends. I got caught up being impatient and comparing myself to others. After 2 years of blogging for pennies, I finally realized I needed to be more patient and stop comparing myself to my friends. It was then that things slowly started growing to what it is today.
Today I get to do all those things I wanted to, and I hope you understand I'm not saying that to brag. It has taken 5.5 YEARS for this blog to become what it has become. And although there were many times I wanted to give up, I didn't. And I'm glad I didn't. This blog has become a huge part of ME. It has taught me so much. It has brought me some of my dearest friends. It has helped our family financially and has provided opportunities I'd never get to have. It's a huge blessing.
So remember my friends…
Big things often have small beginnings.
I hope you remember this and remember to be patient… to not compare yourself to others… to work hard… and to not give up – EVER!!
Melanie from Hello Melly Designs hand drew these awesome prints and made them in 3 colors for you to choose from: Black, Coral and Turquoise.
TO DOWNLOAD THEM, CLICK HERE.
If you would like them in a different size, click on the image you'd like and then RIGHT-CLICK and SAVE. Then you can print it at the size you need. 😉Lil Luna Big Things Small Beginnings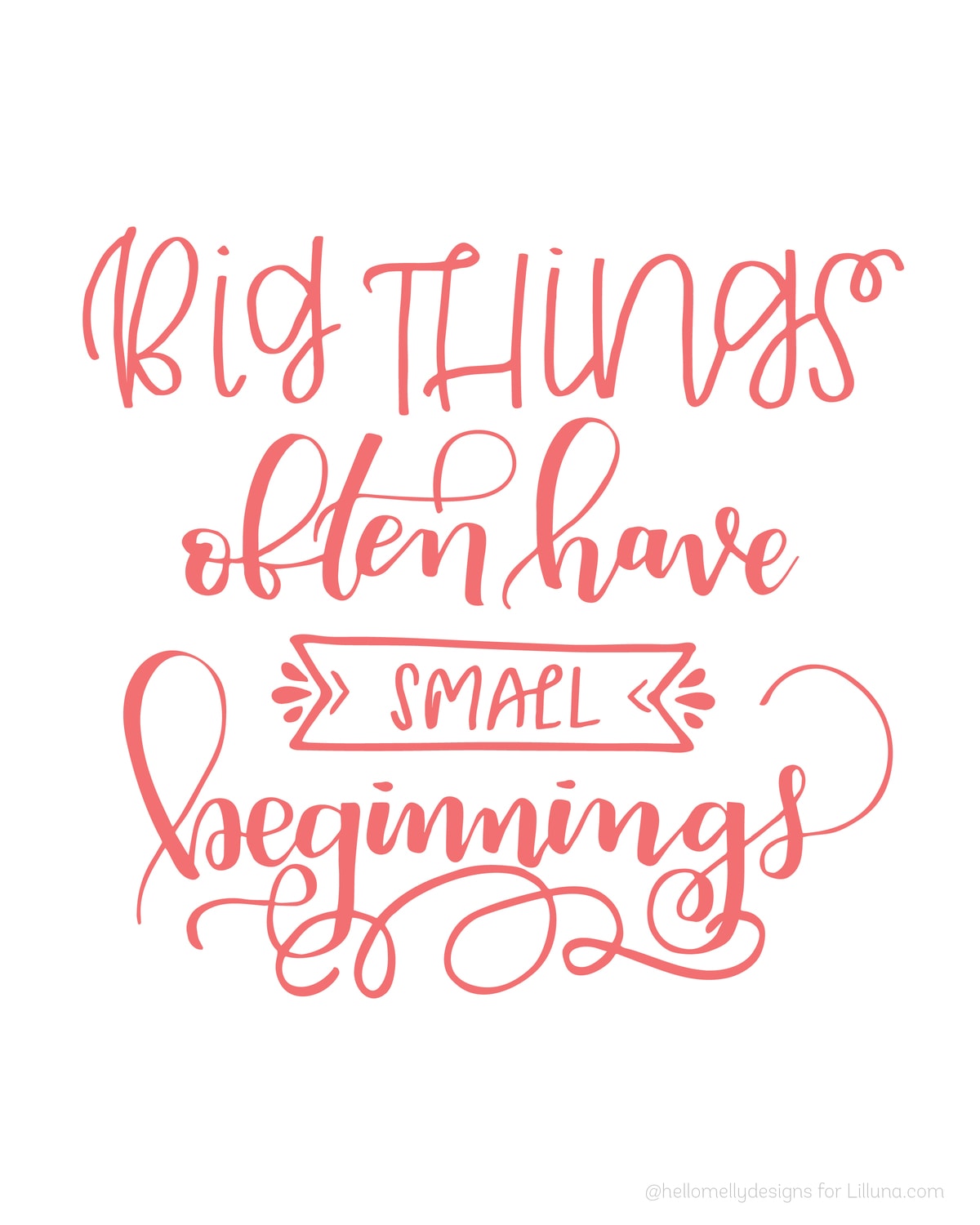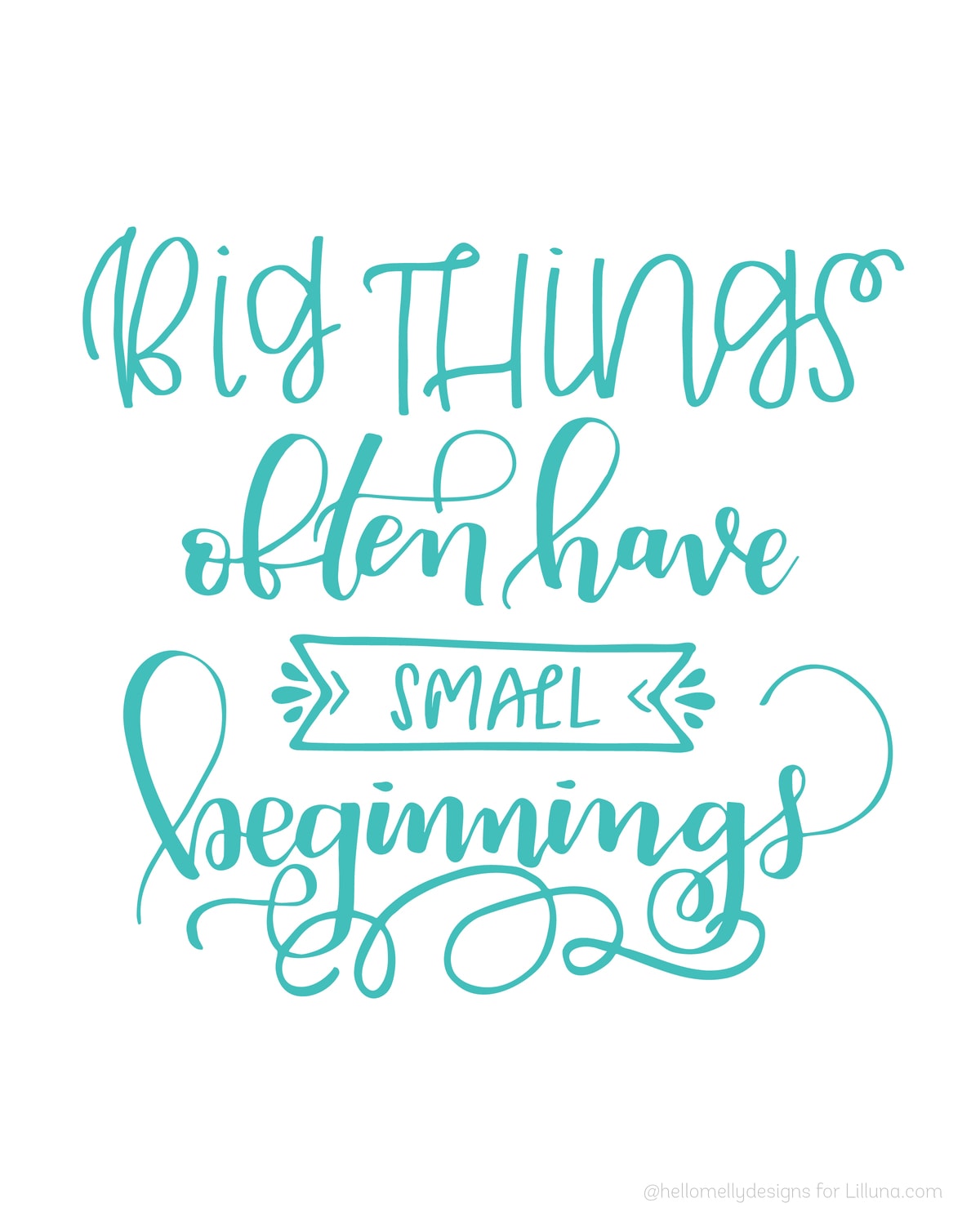 For more great quotes to download and use, check out these favorites: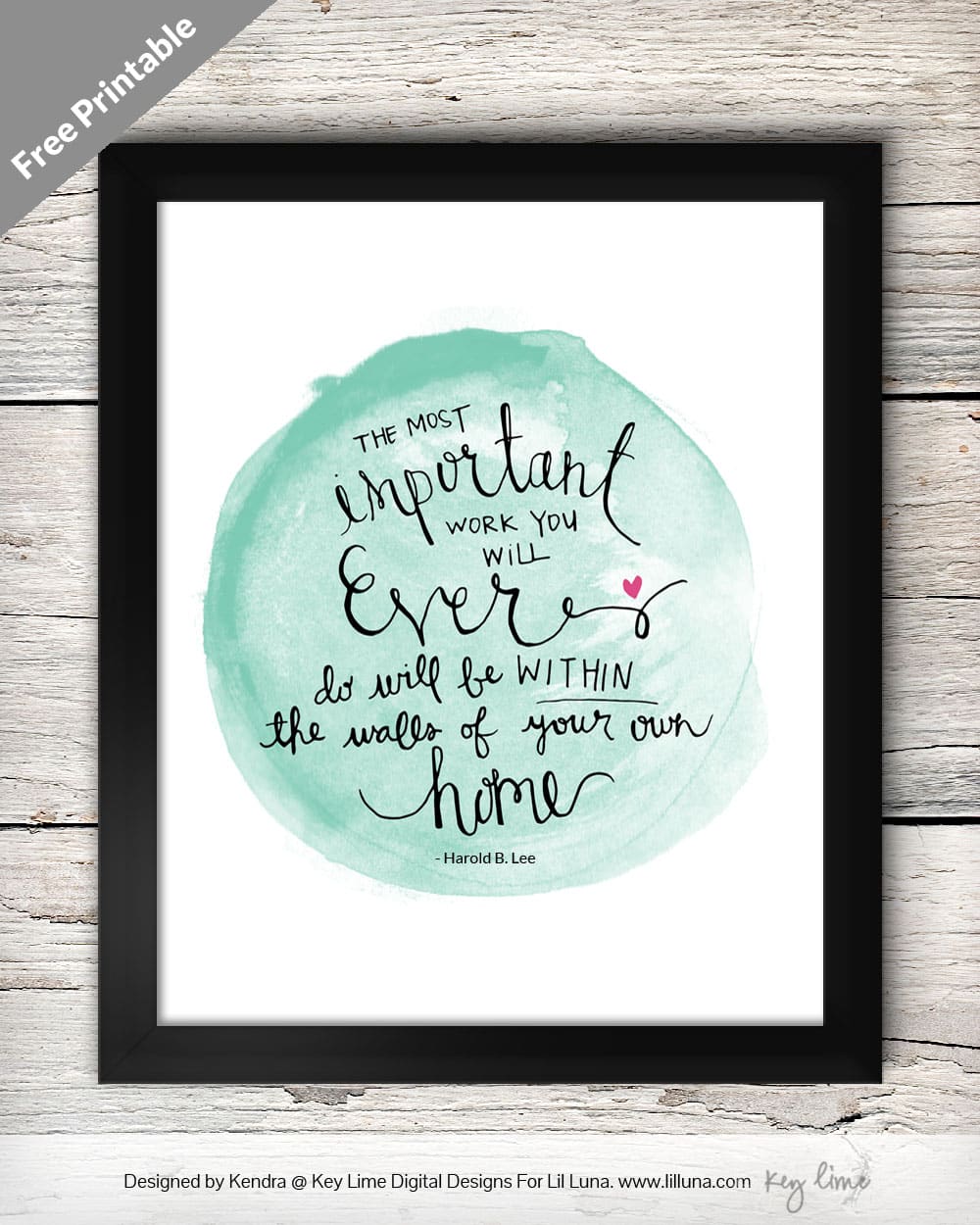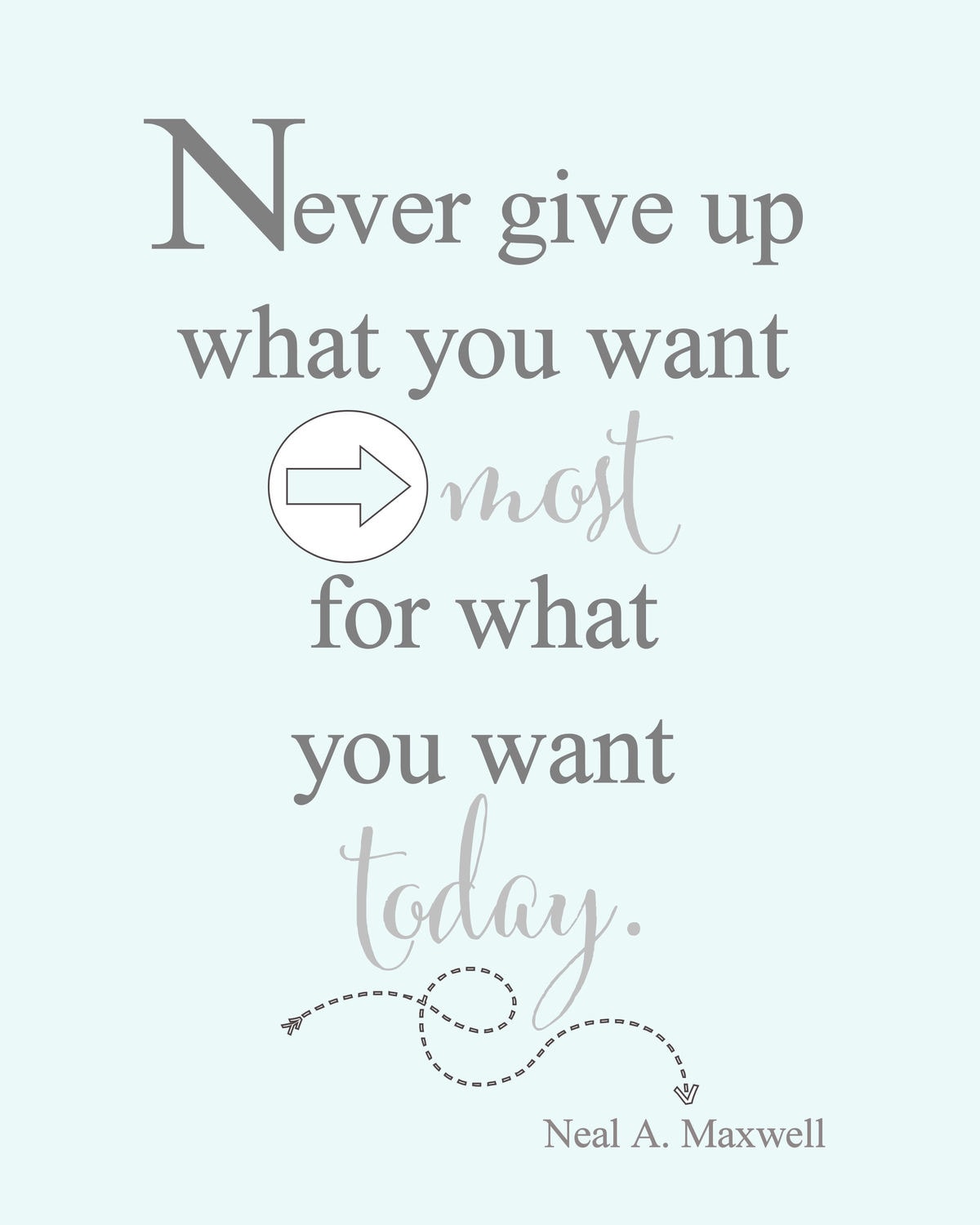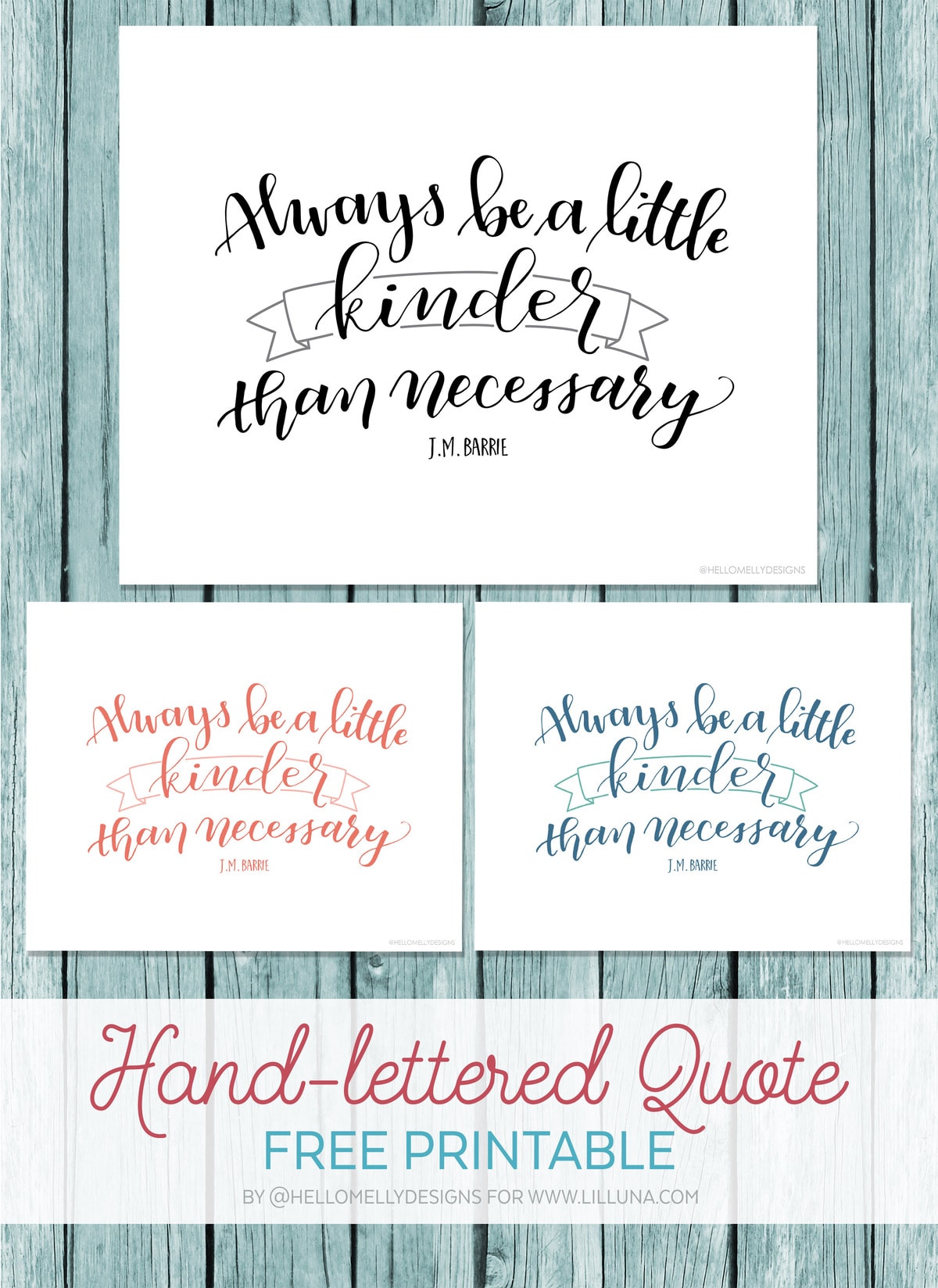 Always Be A Little Kinder Than Necessary
For all FREE PRINTS on the site go HERE.
For all Decor ideas go HERE.
And get weekly emails with monthly freebies by signing up for the Lil' Luna newsletter. 🙂
For even more great ideas follow me on Facebook – Pinterest – Instagram – Twitter – Periscope.
ENJOY!