This is a sponsored post written on behalf of Hulu. As always, all opinions are 100% my own.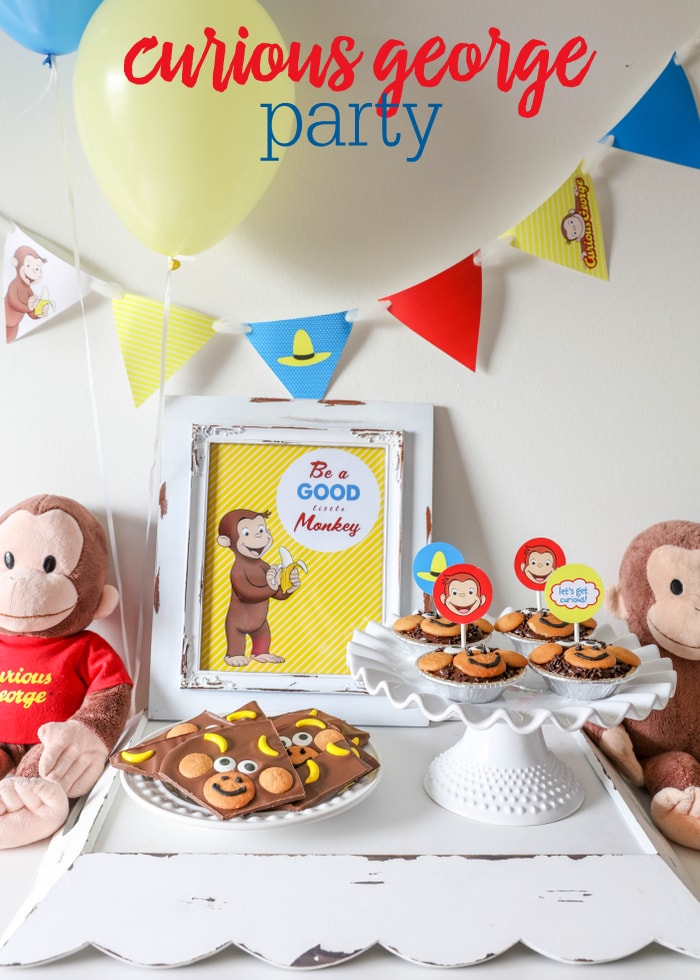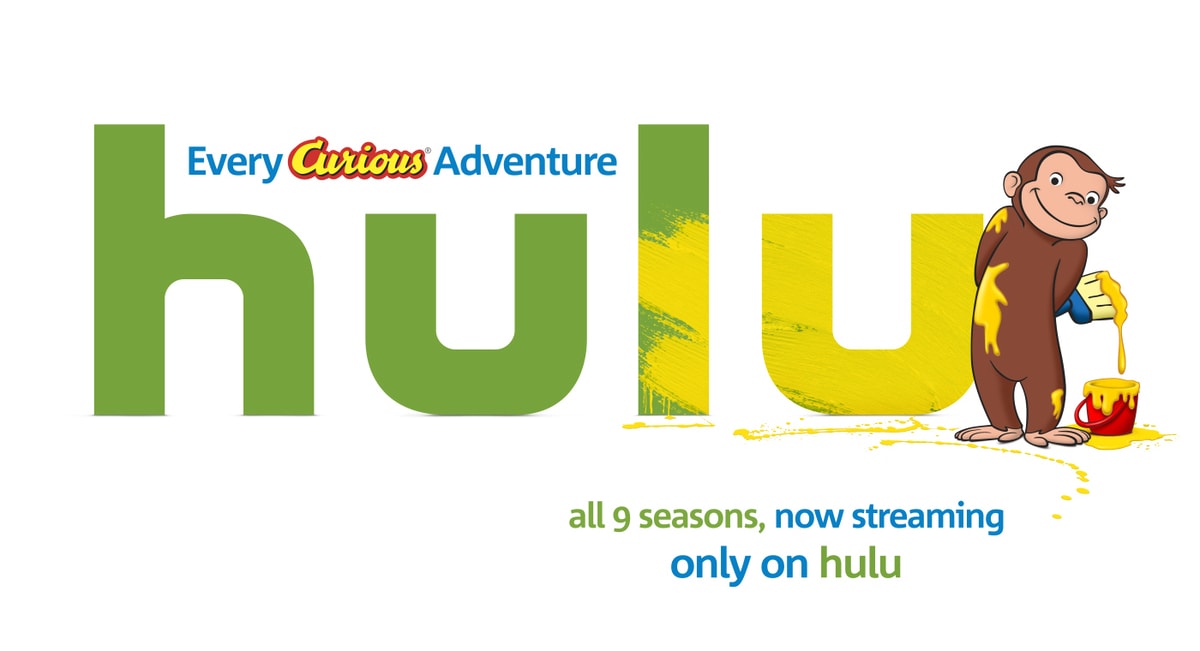 Who here loves Curious George?! We do! My kids have always loved the mischievous monkey, so we were ecstatic to find out that all 9 seasons of Curious George are now streaming only on Hulu. They have 108 episodes of the animated TV series, as well as the animated film Curious George 2: Follow That Monkey. To celebrate, we decided to throw a Curious George party and the kids LOVED it. Best part? It didn't take long to put together and included some fun activities along with some cute, delicious treats to go with it! Here are some more details of our little shindig…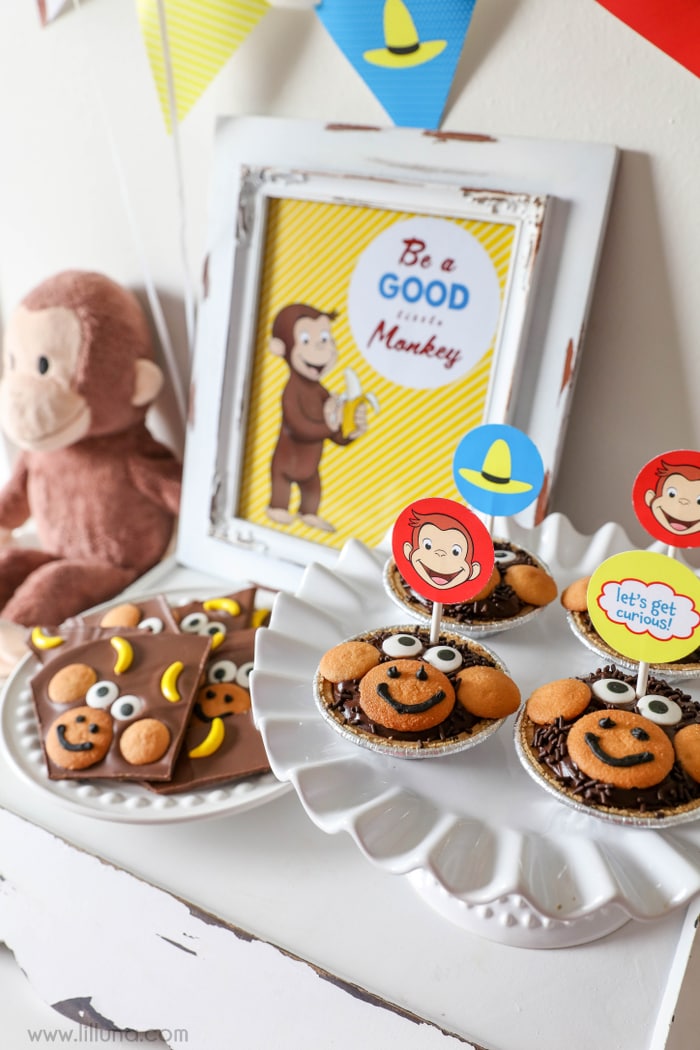 Cute treats and fun prints!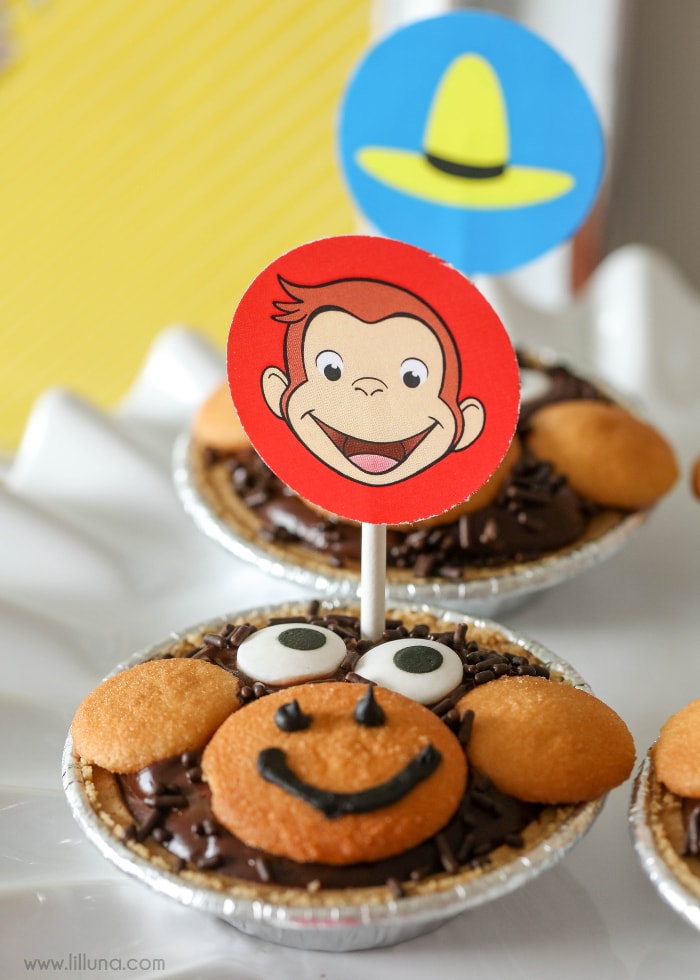 Mini Monkey Pudding Pies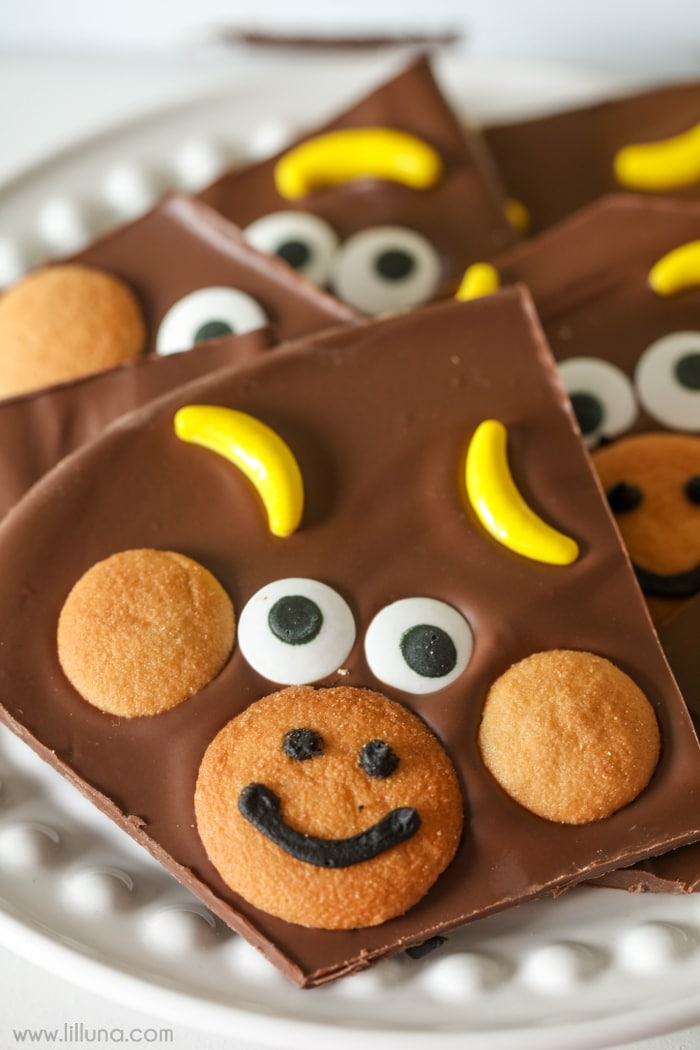 Monkey Bark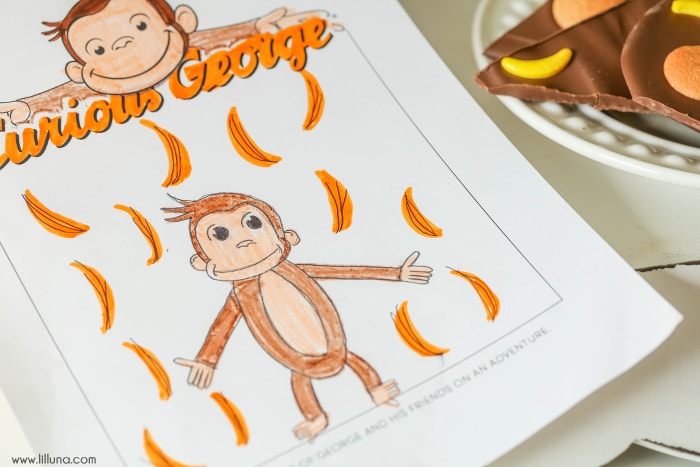 Coloring pages and activities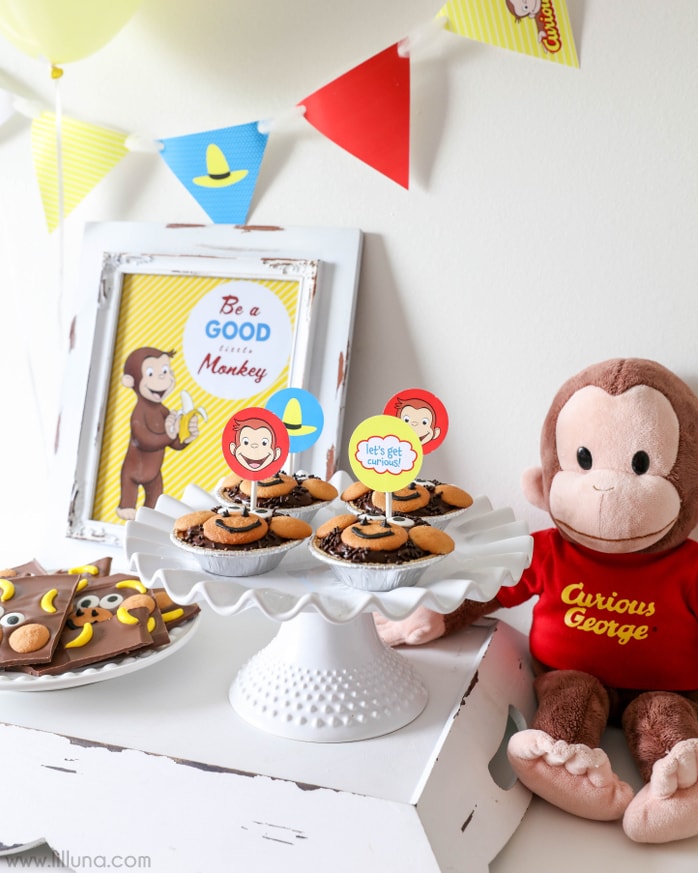 Since we have been long-time fans of Curious George, the kids were so excited to spend an evening celebrating their favorite monkey and show. I'm not kidding when I say that my 2 and 5 year olds are obsessed with George, and those who have been to our house can attest to his obsession. For those not familiar with the show, it is an animated series based on the popular books by Margret and H.A. Rey. Aimed at preschool viewers (ages three to five), the goal of the series is to inspire children to explore science, engineering, and math in the world around them. And what better guide is there for this kind of exploration than the world's most curious monkey?
Celebrate the fun show swinging into your home with these fun prints and recipes that we whipped up for the party.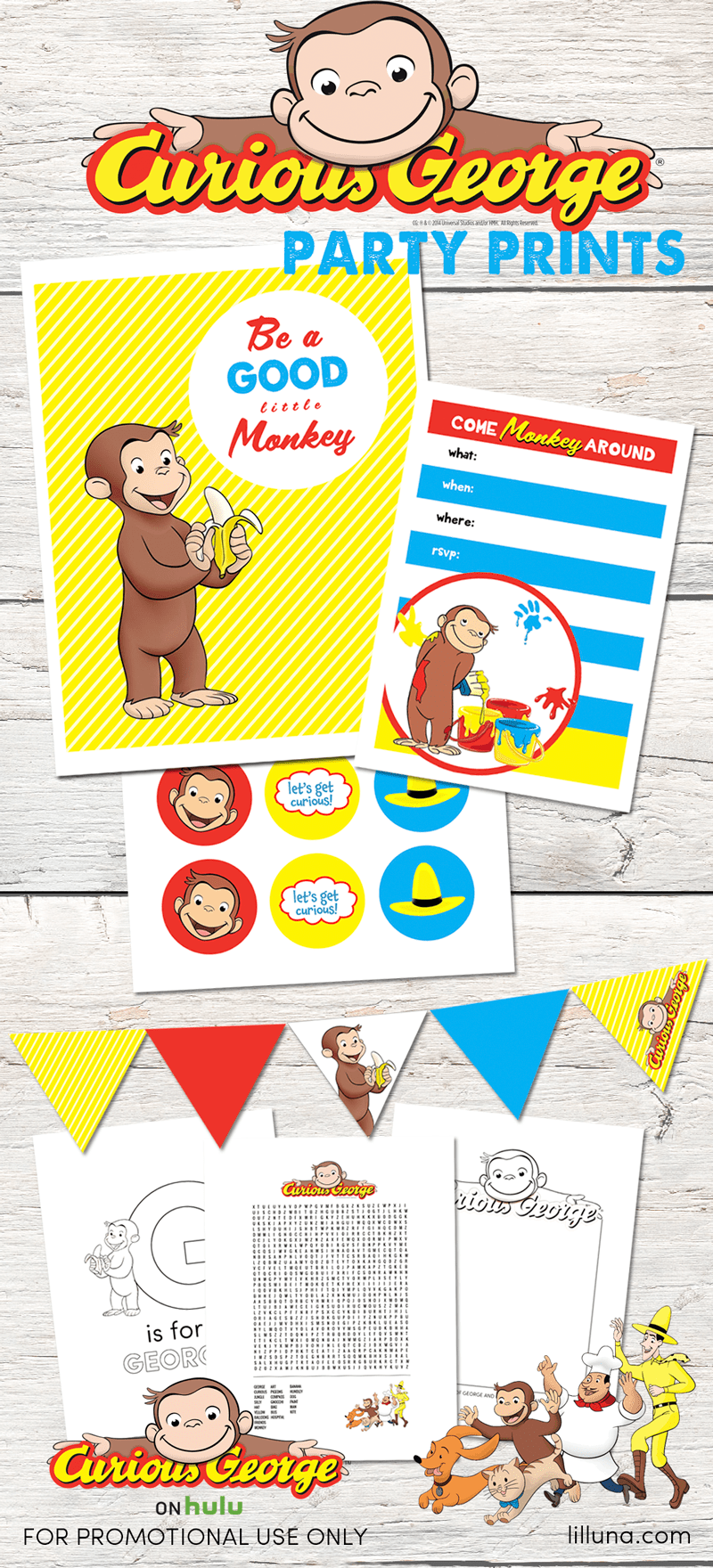 Free party prints including a banner, cupcake toppers, coloring pages and activities.
The first recipe we made is a Mini Monkey Pudding Pie. They only take about 10 minutes to make (and they are super cute!)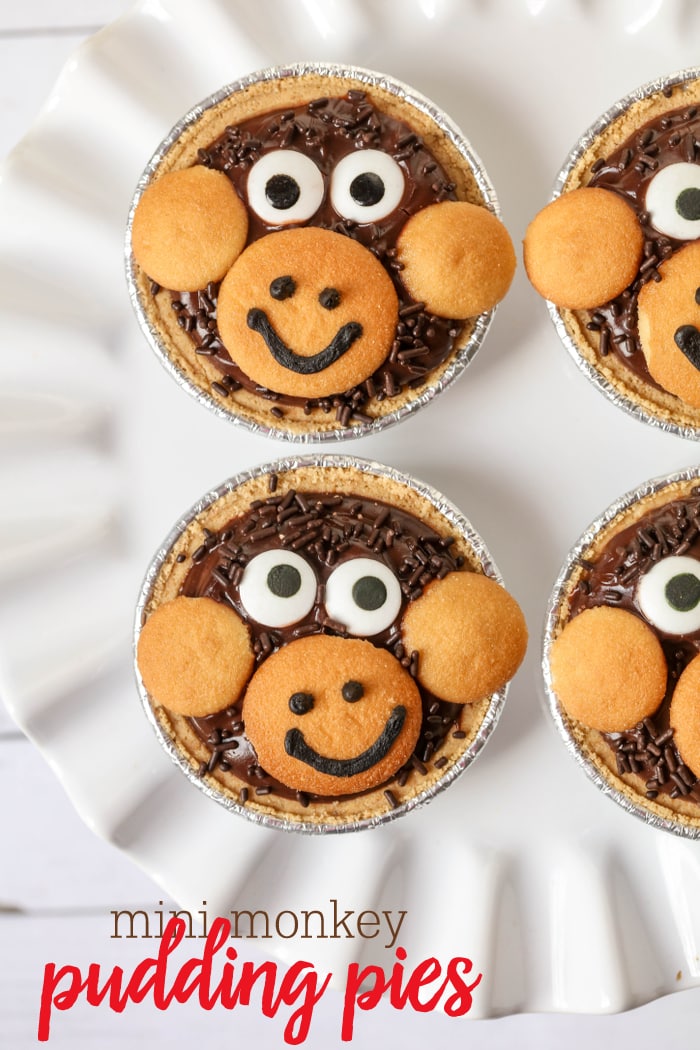 Here is what you'll need to make them:
Mini Monkey Pudding Pie Recipe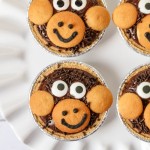 Mini Monkey Pudding Pies – so cute and so simple!
4 mini graham crusts
3.3 oz chocolate pudding
2 cups milk
chocolate sprinkles
12 Nilla Wafers (4 regular, 8 mini)
8 candy eyes
frosting writer
Begin by pulling out whole Nilla Wafers (regular and mini). Draw a smiley face on the regular-sized wafers and set aside.
Make pudding as directed on box and pour into graham crusts. Add sprinkles and refrigerate for 5 minutes.
Take out mini pies and add large wafer on the bottom and two mini wafers on the side along with 2 candy eye balls. ENJOY!
So cute, right?! They were so simple and the kids absolutely loved them!!
We also decided to make another treat and made some Monkey Bark. I love how it turned out and think it's the perfect treat to celebrate our love of Curious George.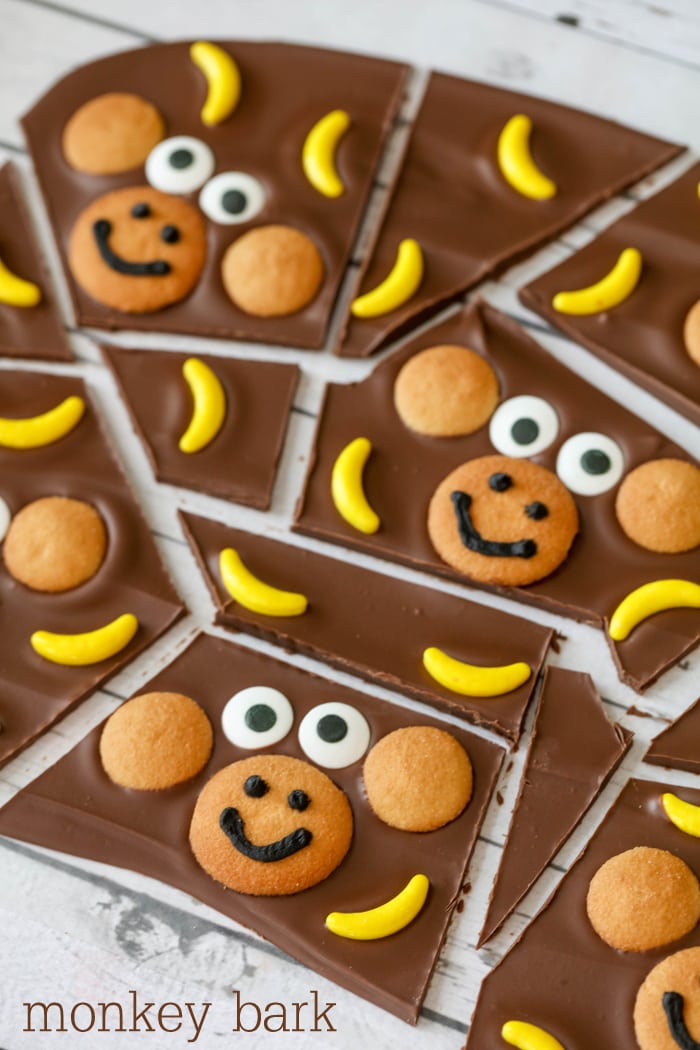 This bark is so easy to make and so tasty too. Here is the recipe:
INGREDIENTS:
chocolate candy coating (4-6 cubes)
Nilla Wafers (regular and mini)
Black Frosting Writer
Candy Eyeballs
Banana candies
DIRECTIONS:
Begin by pulling out whole Nilla Wafers (regular and mini). Draw a smiley face on the regular-sized wafers and set aside.
Add your candy coating cubes to a small pot and heat on low. Stir constantly until all melted.
Pour over wax or parchment paper and spread.
Add Nilla wafers and candy eye balls to form a monkey face. Add bananas all around.
Let set and break into pieces. ENJOY!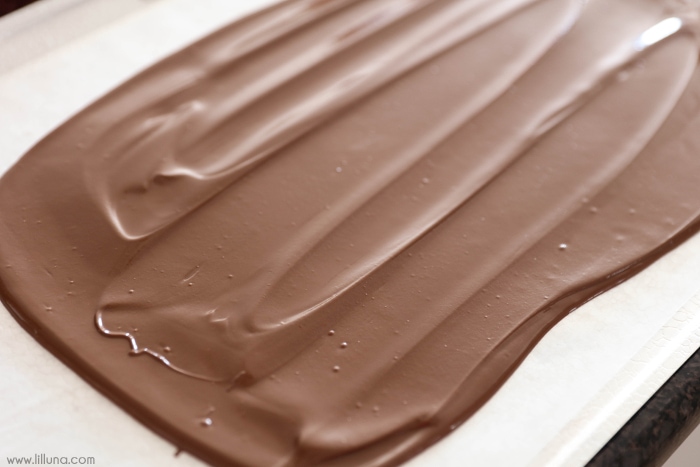 Spread your chocolate onto waxed paper.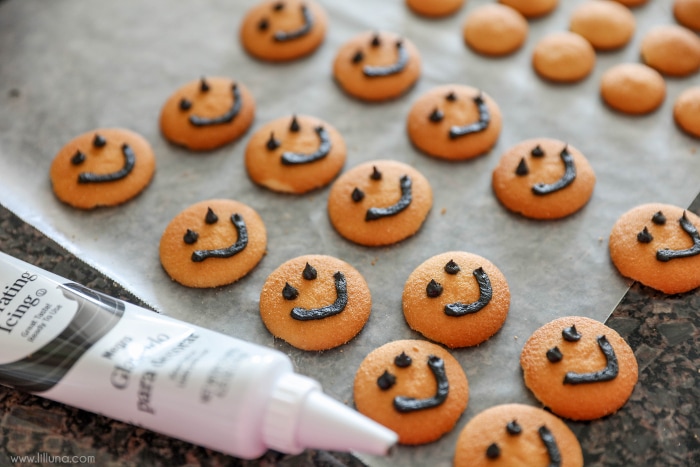 Add smiley faces to your regular sized wafers.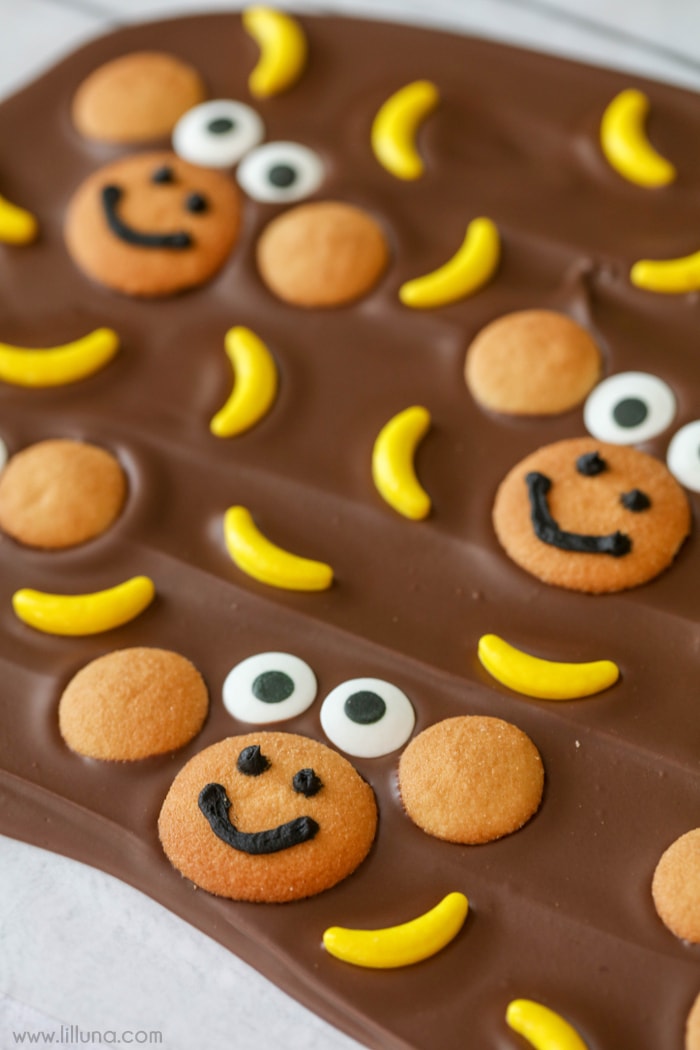 Add the wafers, candy eye balls and bananas to your chocolate.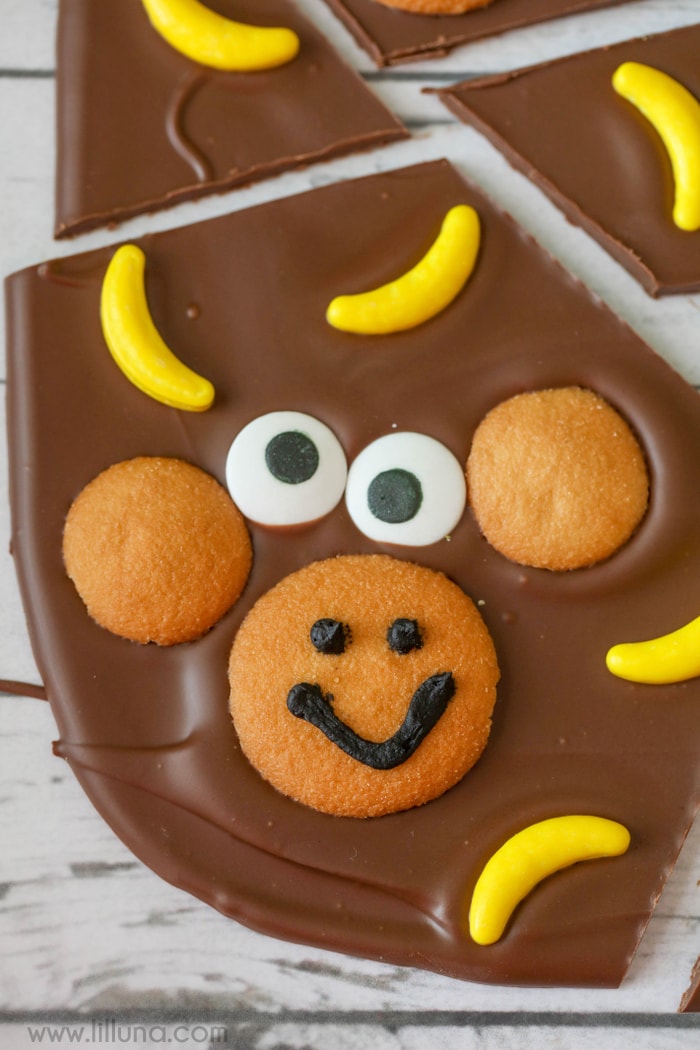 Let set and break apart.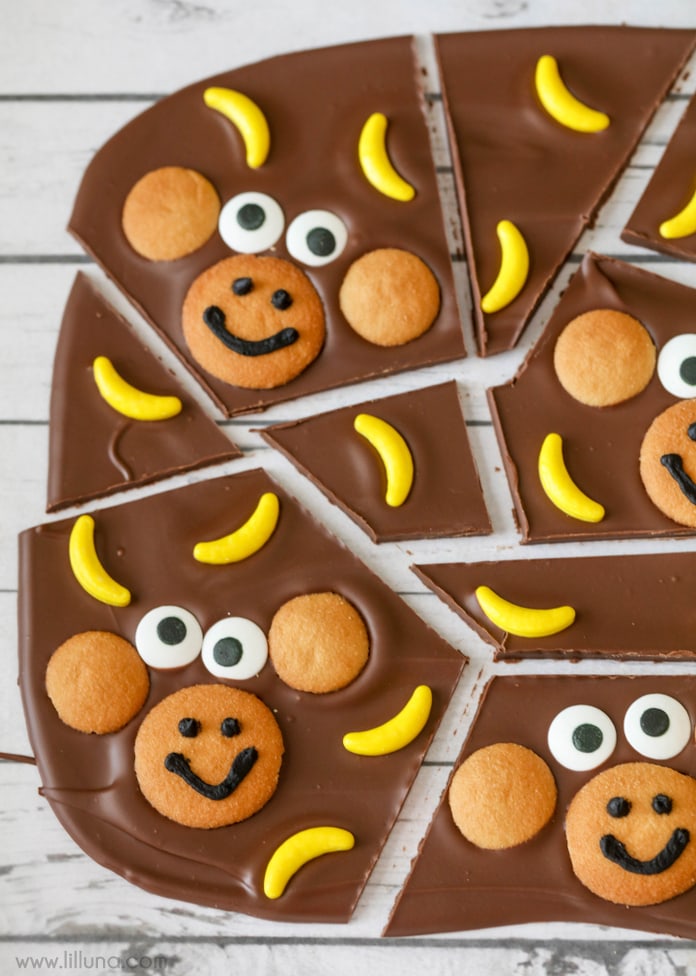 CUTE, right?!
My kids loved this recipe and were so happy to help make it and eat it. 🙂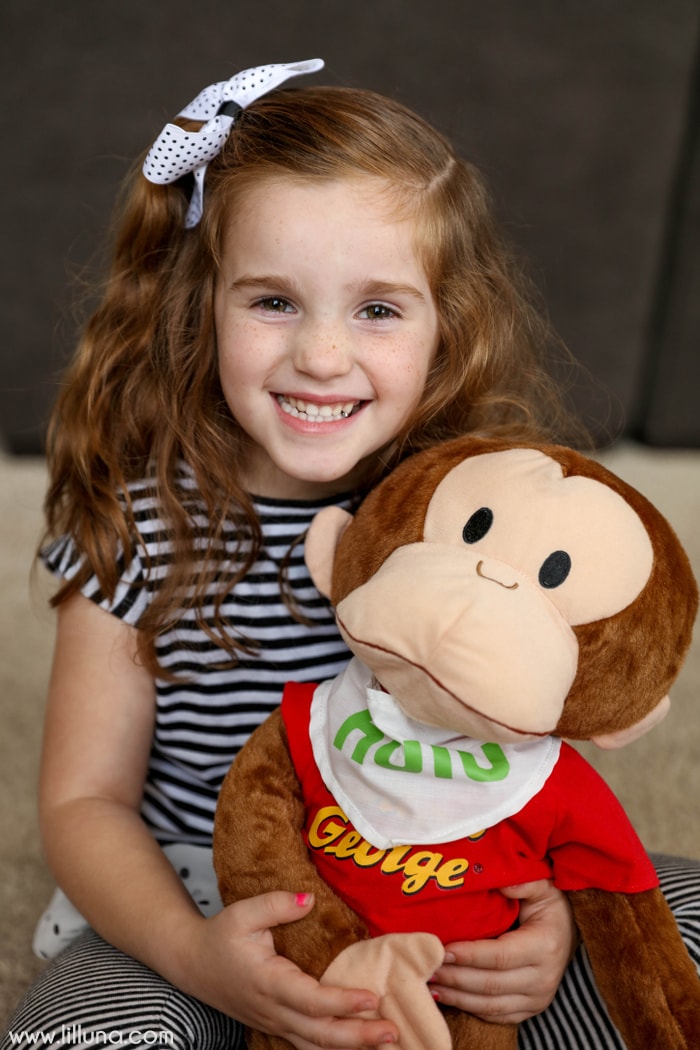 We are obviously so excited that Curious George is available on Hulu!
Here is just a preview of what you can find on Hulu:
Hulu
is THE streaming destination for the best of TV, and a great selection of films! Plus, you can stream almost anywhere, on any device, including gaming consoles, set-top boxes, tablets, mobile phones, and more. Visit
Hulu.com
to start a free 1-month trial, for a limited time.
For more information about Hulu be sure to check them out on: Facebook – Twitter – Instagram – Google+
ENJOY!