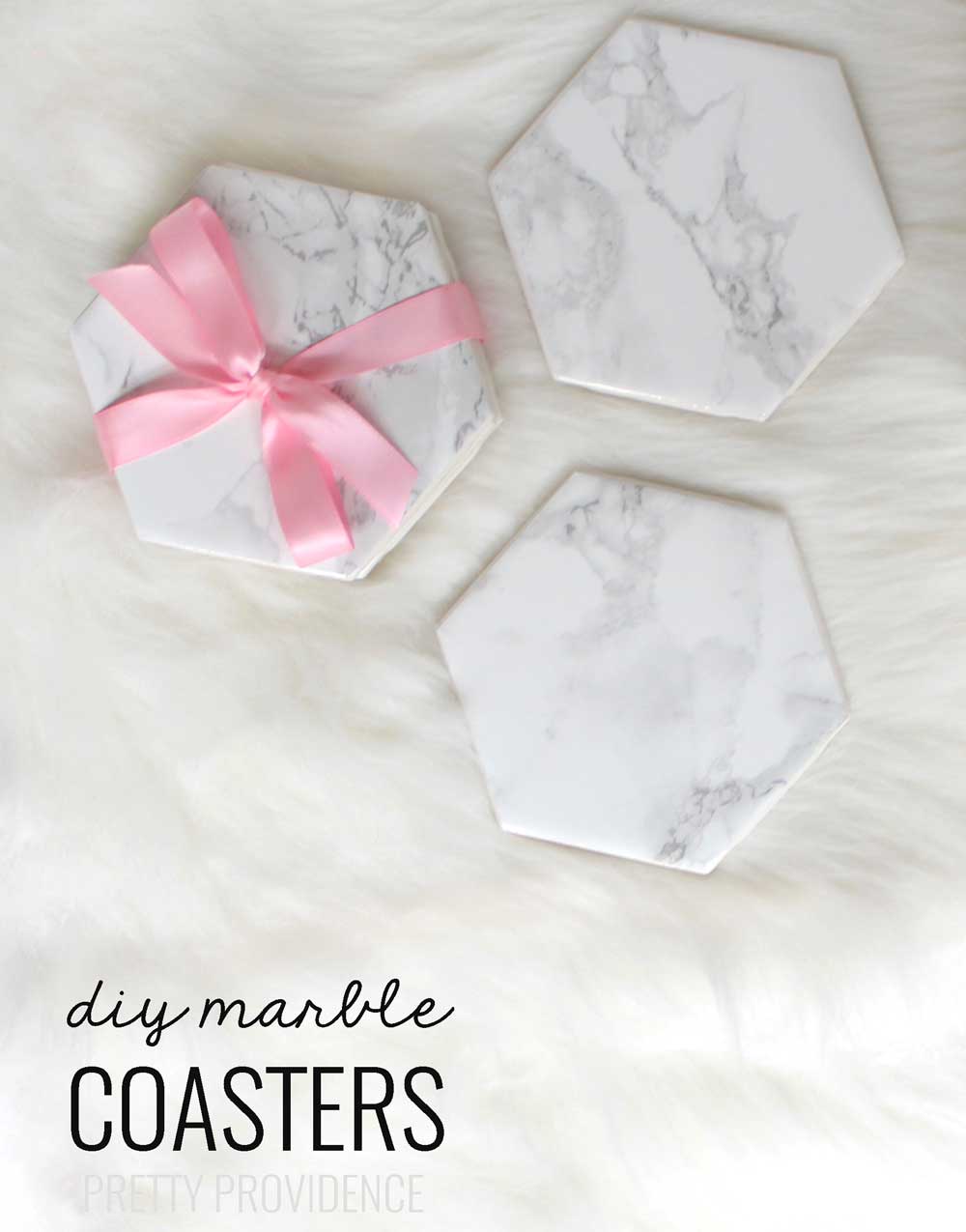 Hey you guys!
I am excited to be sharing this fun gift idea today. I love giving handmade gifts but only if they are simple and not stressful to make! These marble coasters are both beautiful and simple, and will only take you a few minutes to make. I promise you will want to give these again and again – or just keep them for yourself!
MATERIALS:
Marble Contact Paper
Hexagon Tiles – at Home Depot, they were 47 cents each at my store!
Scissors or Craft Knife
Pencil
Adhesive Felt Pads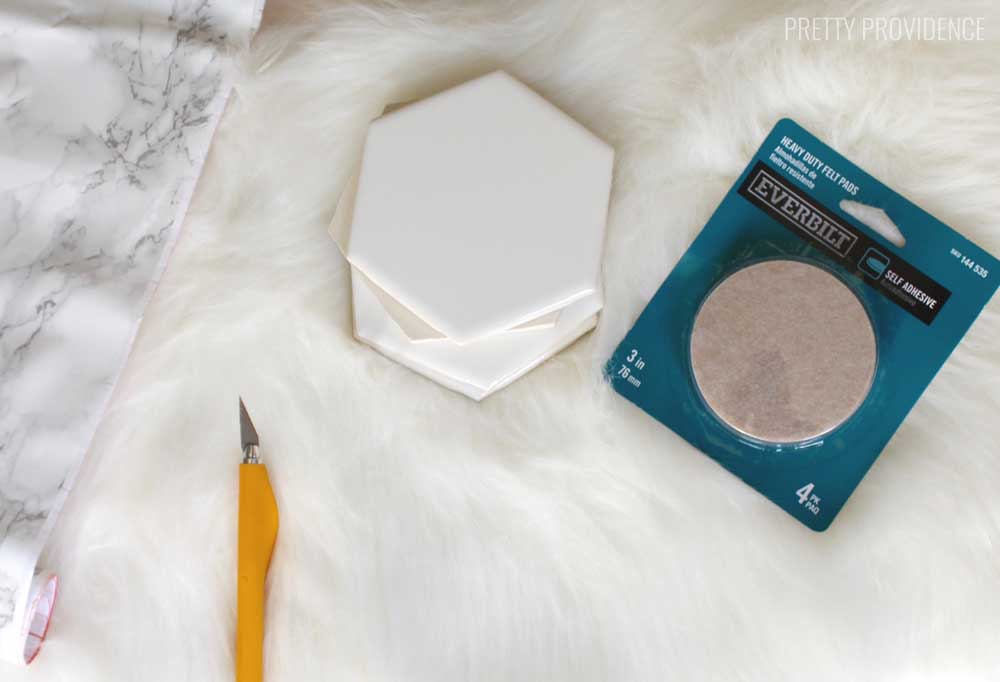 INSTRUCTIONS:
Trace hexagon tile shape with pencil onto the back of the contact paper.
Cut out hexagon shapes and trim the sides down so they fit just right on the top of the tile.
Remove contact paper backing and carefully stick contact paper onto tile, pushing out air bubbles as you go.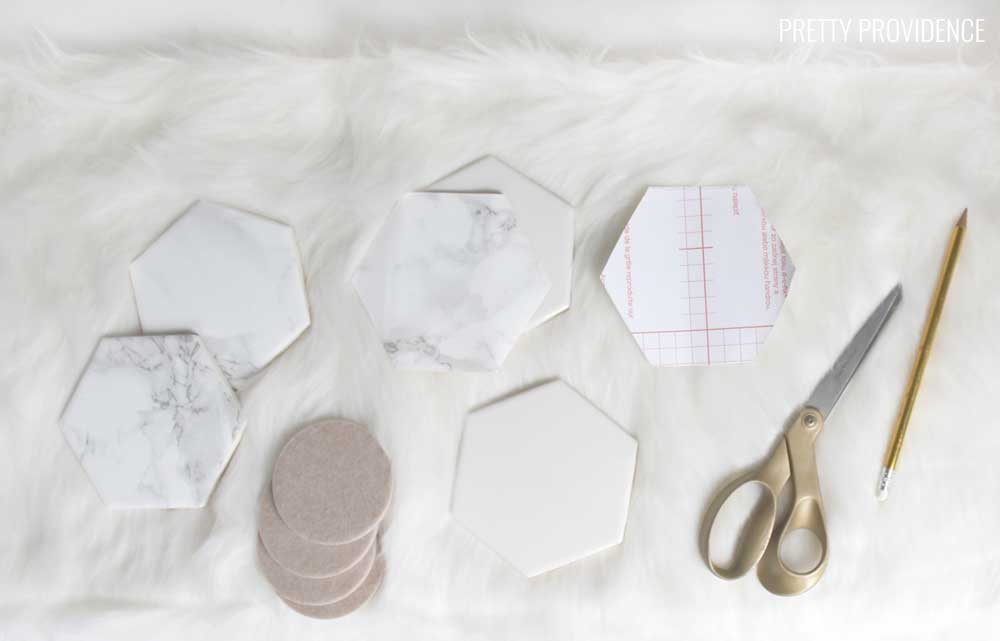 Lastly, remove the backing from the adhesive felt pad and stick it onto the bottom of your coasters. Ta-da!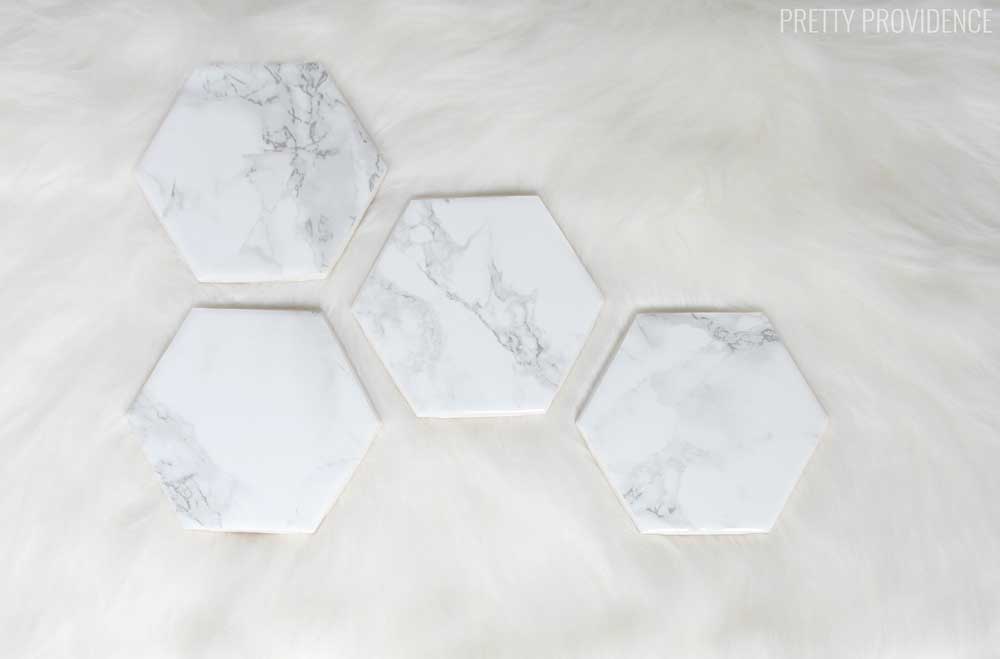 These coasters are super versatile – they make a great gift for the holidays, a wedding, a housewarming or just because! (My favorite kind!)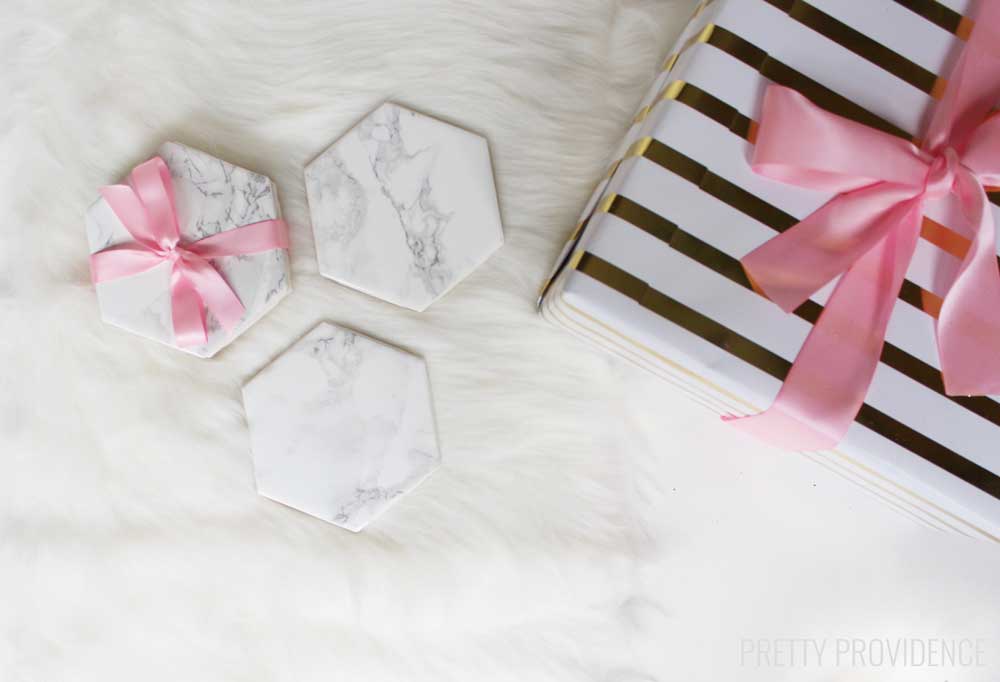 ______________________
Super cute and super simple! LOVE the marble pattern too.
Thanks for sharing this tutorial with us Sarah!! These would make a great DIY gift.
For more awesome creations by her, head on over to Pretty Providence.
For more easy DIY gift ideas, check out these posts as well!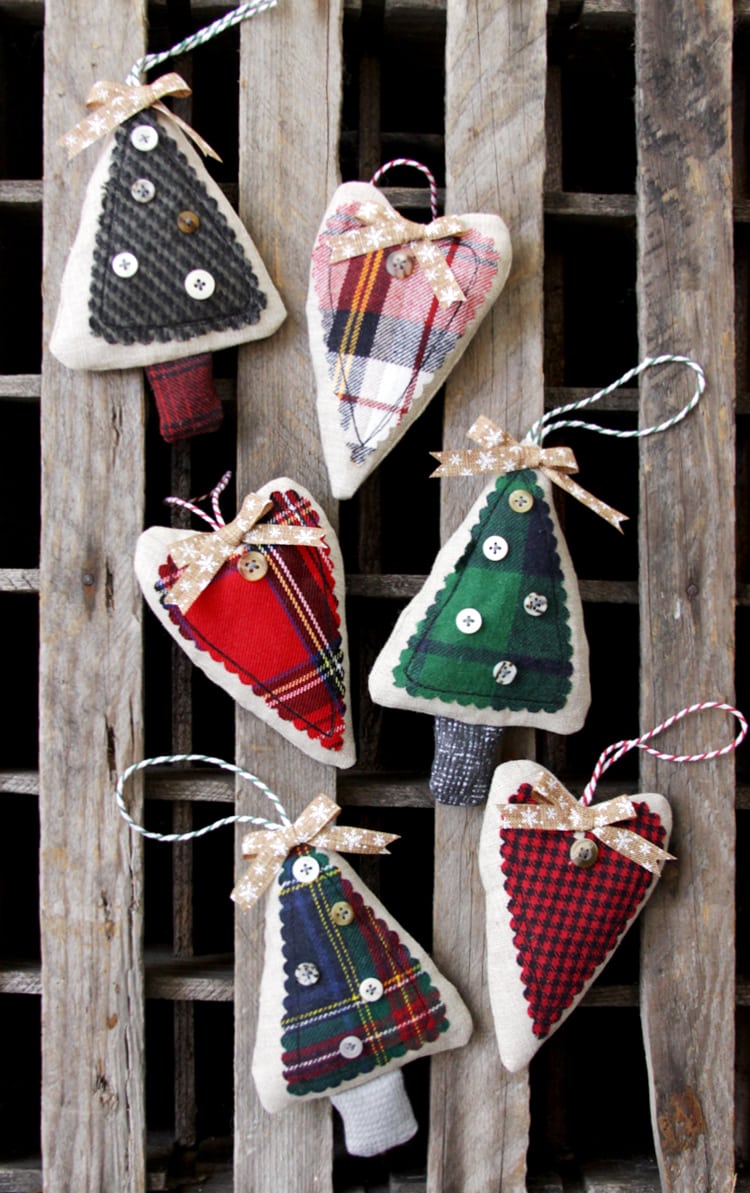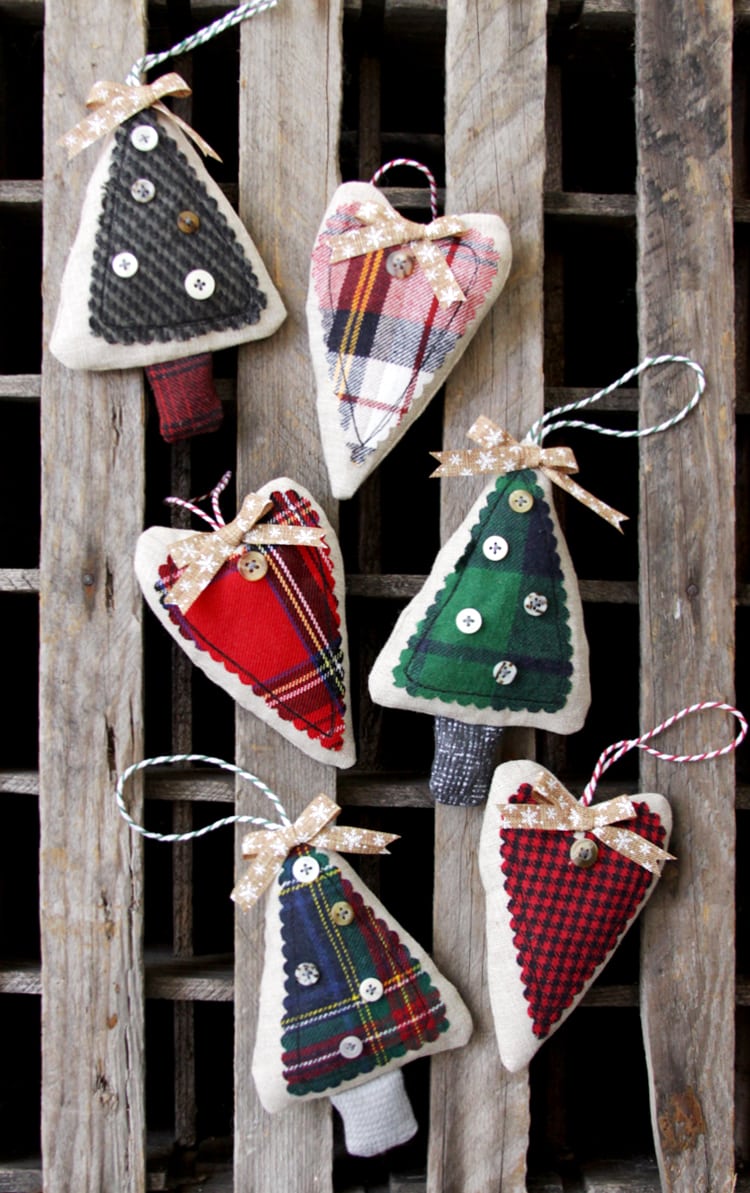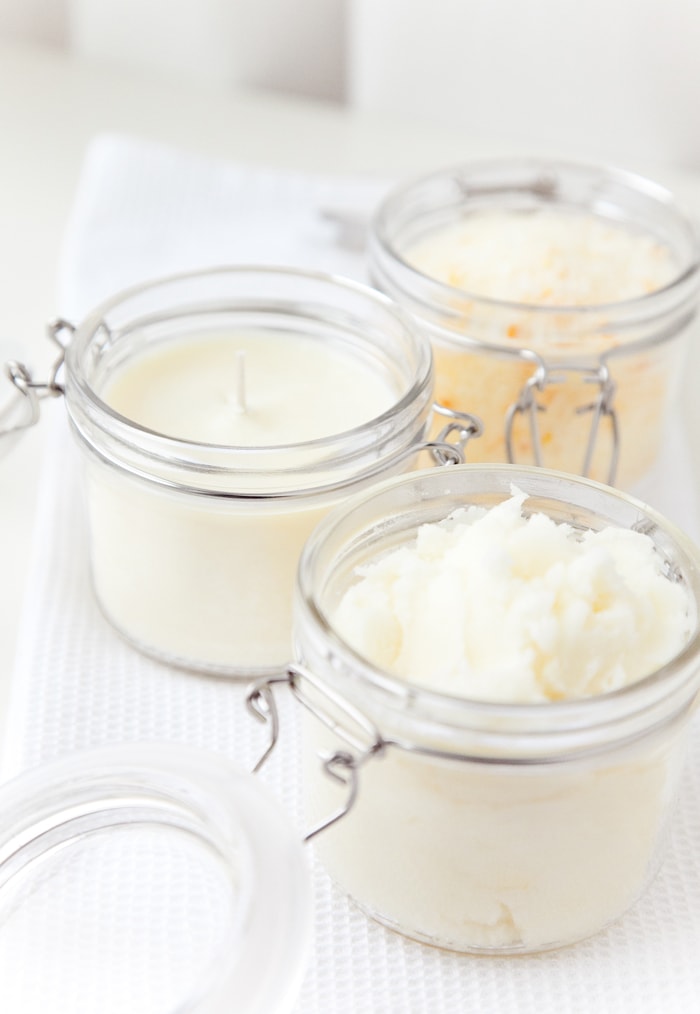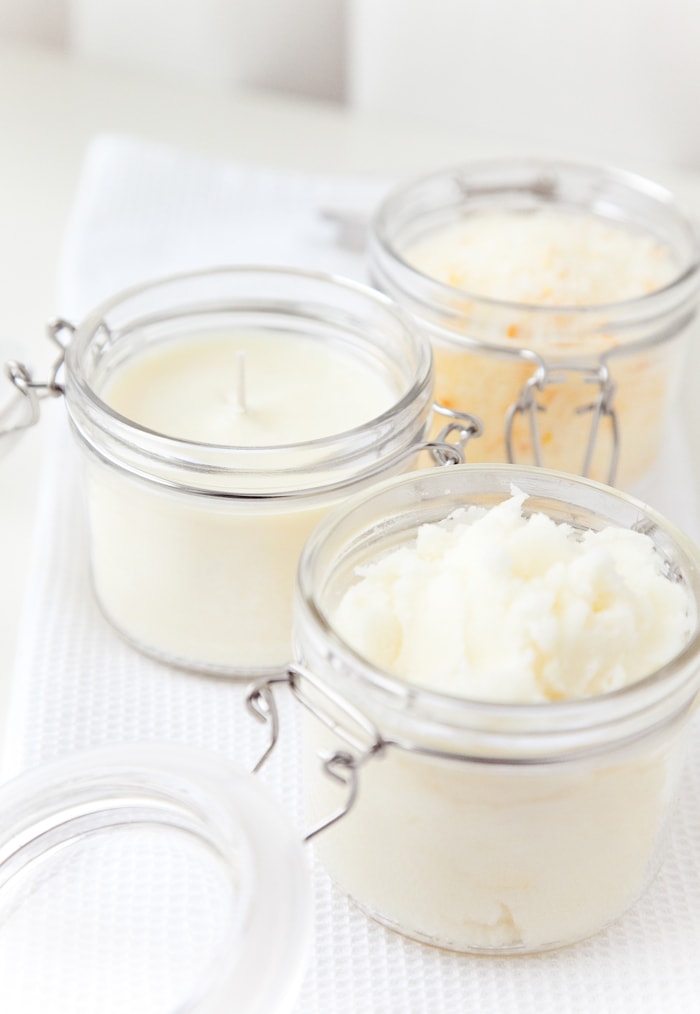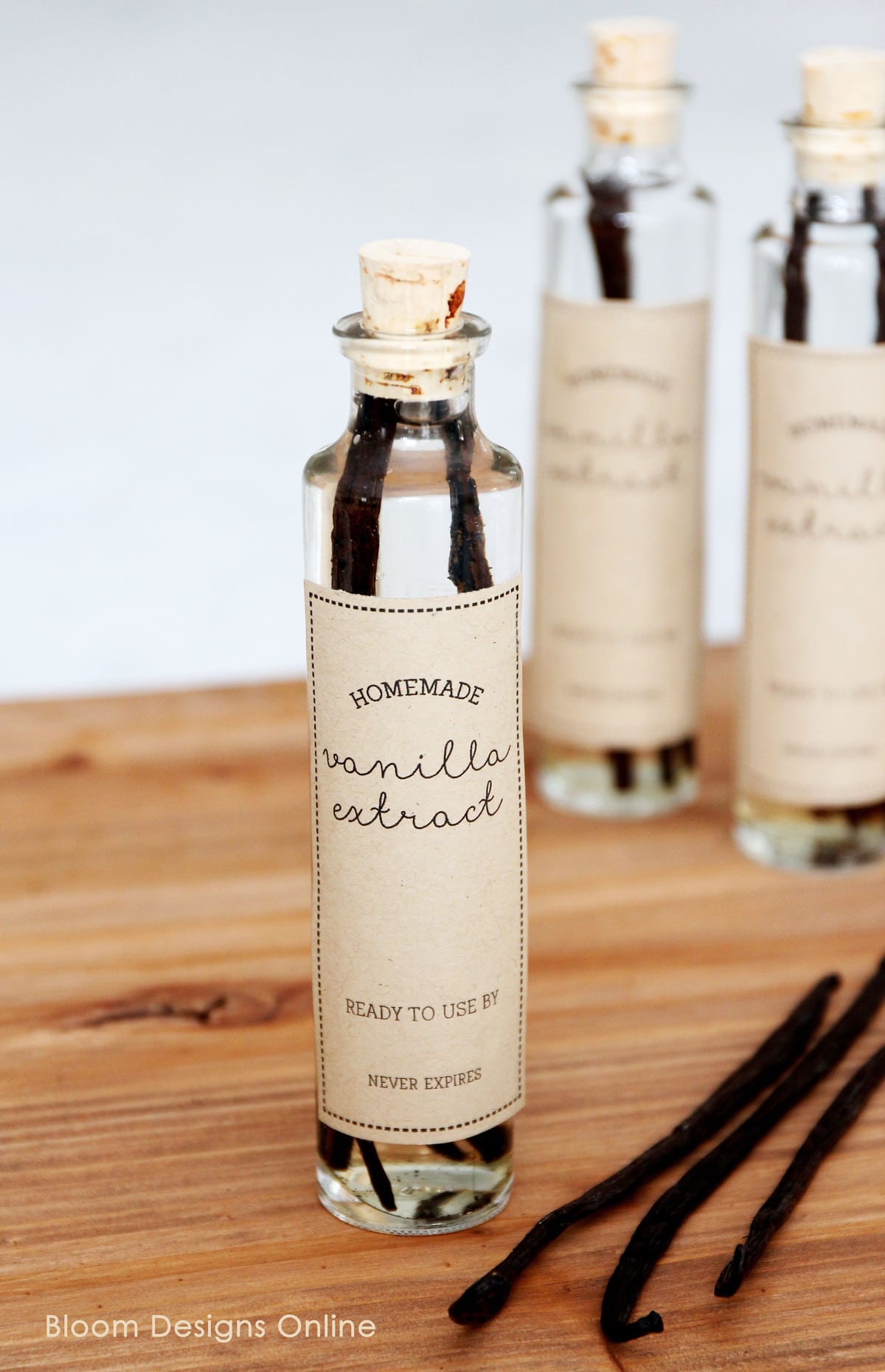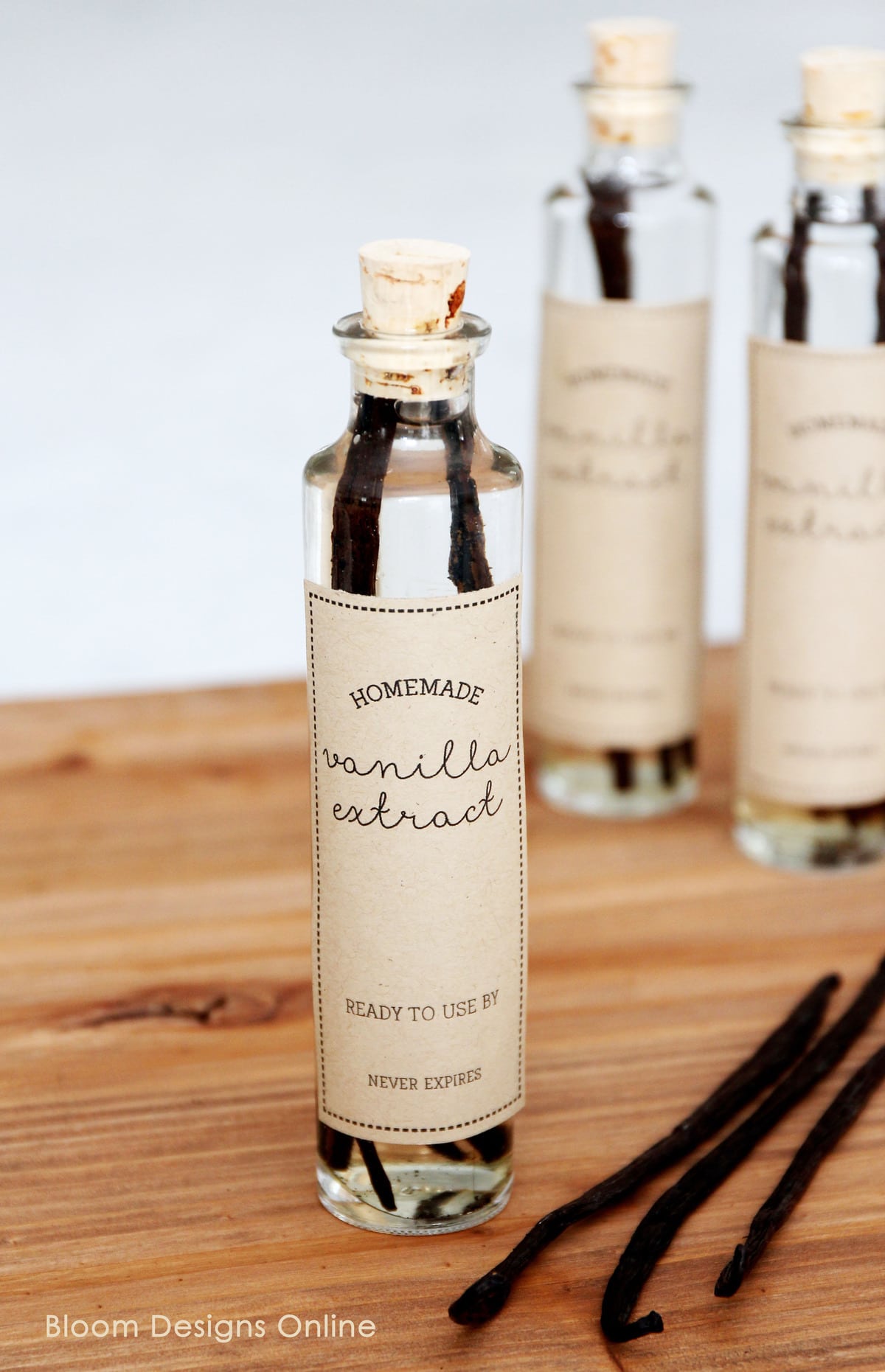 For all gift ideas, go HERE.
and for all DIY projects, go HERE.
ENJOY!!