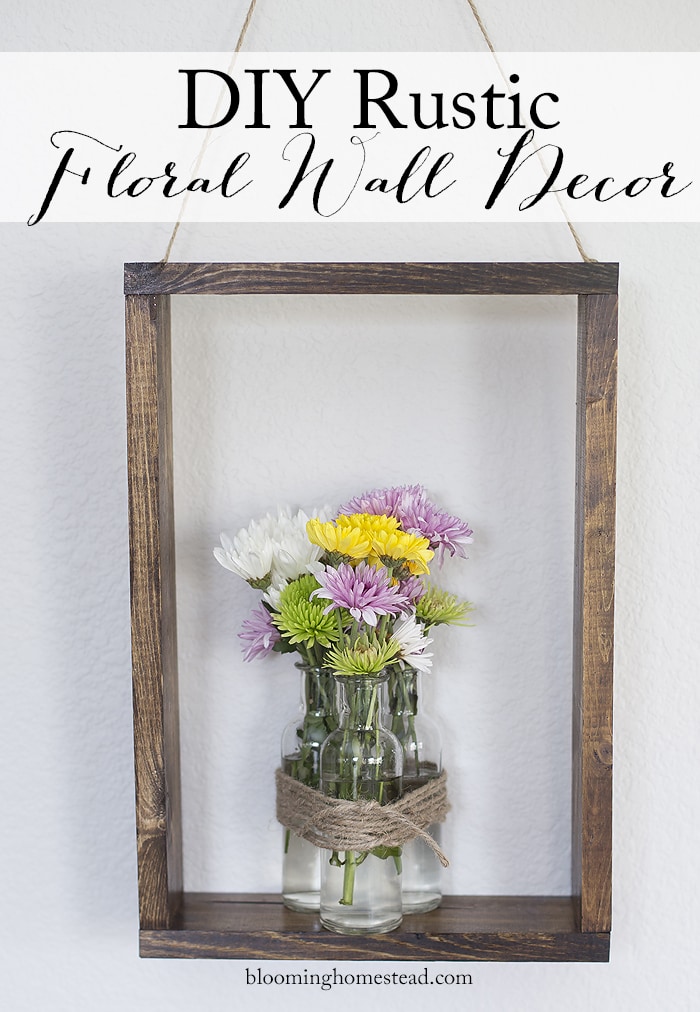 Hello friends!
It's Marie from Blooming Homestead back to share this fun home decor craft with you today. I don't know about you, but I love incorporating fresh flowers in my home decor and todays project captures this perfectly. This DIY Rustic Wall Decor is such a fun way to display flowers in your home and is quite simple to make.
Here are the supplies you'll need to make this DIY Rustic Wall Decor:
4 strips of 4″ wide common board cut into (2) 16″ lengths and (2) 12″ lengths
dark walnut wood stain
sponge brush
scissors
jute
finishing nails
hammer
screwdriver
3 narrow glass bottles
2 D ring picture hangers
sandpaper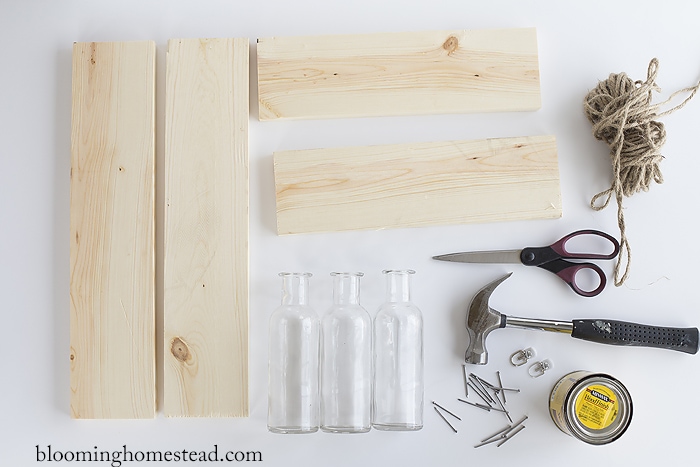 Step 1: First you'll gather your wood boards. I picked out the affordable common board at home depot and they cut it for me into the desired lengths. You can lightly sand them if necessary. You'll place together (1) 16″ piece and (1) 12″ piece and attach them together with nails. You can use a nail gun or go the old fashioned route with finishing nails and a hammer.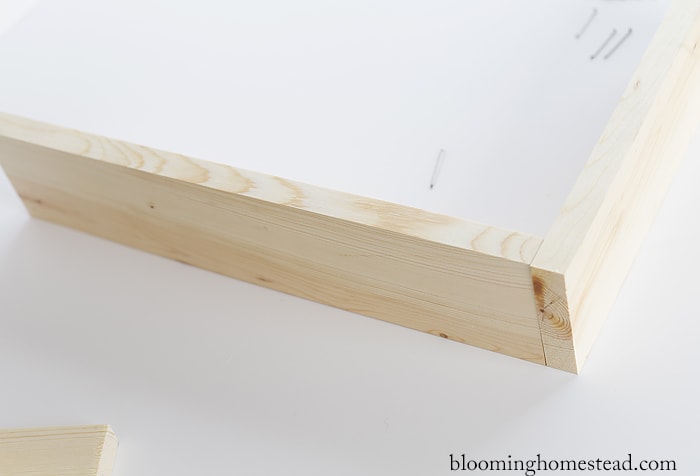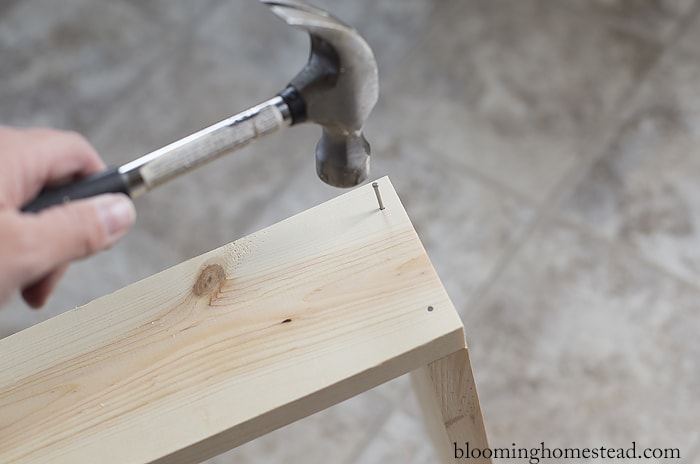 Step 2: Continue attaching pieces together with nails to create a complete shadow box.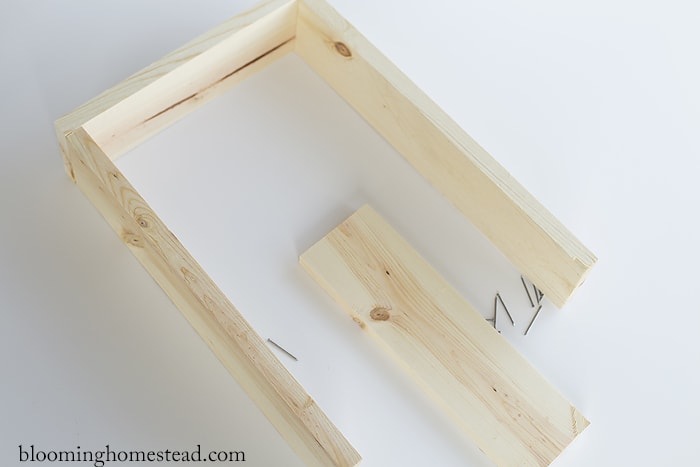 Step 3: Attach d ring picture hangers on the back of the frame.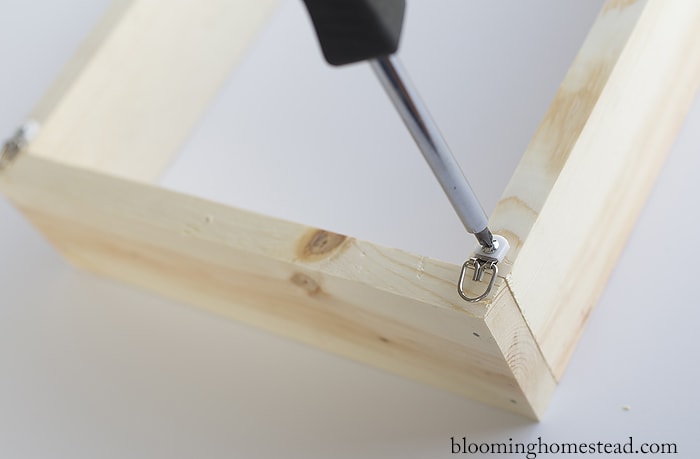 Step 4: Apply stain to box frame and let it dry completely.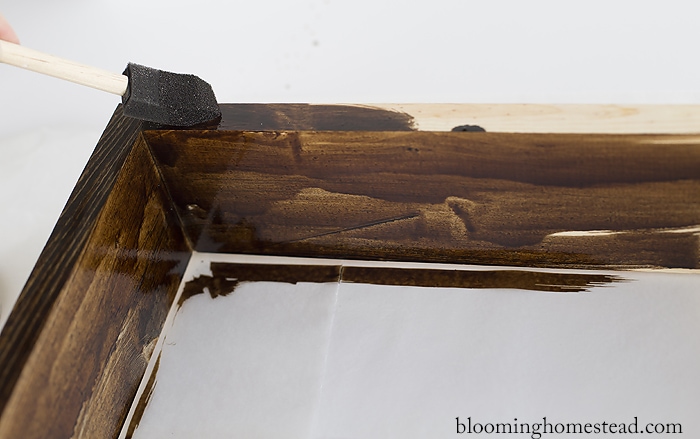 Step 5: While your box frame is drying, you'll attach your glass bottles together. Secure them together by wrapping jute around the bottles and tie off.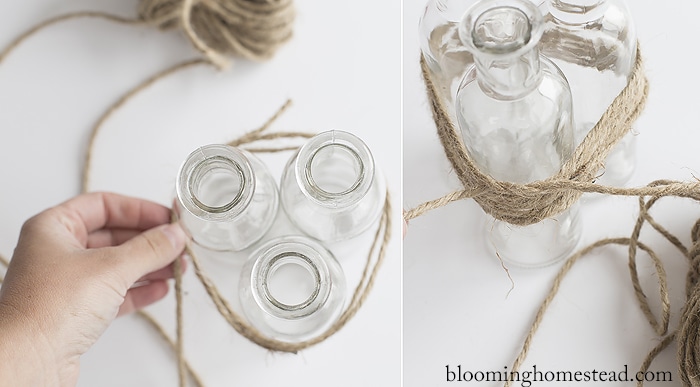 Step 6: Add in flowers to the vases.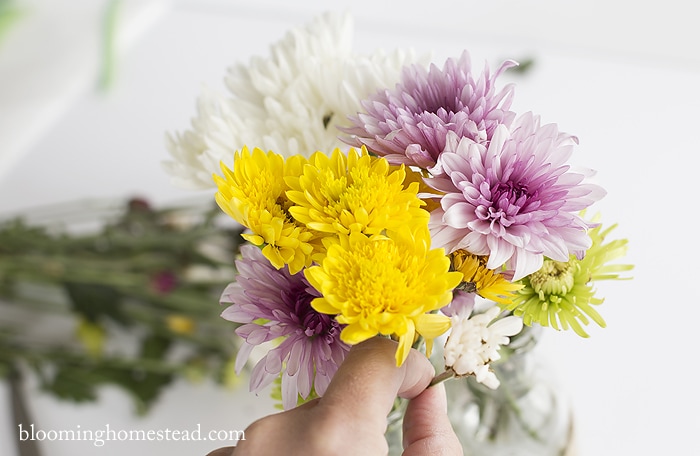 Now you are ready to hang your rustic shadow box with beautiful flowers!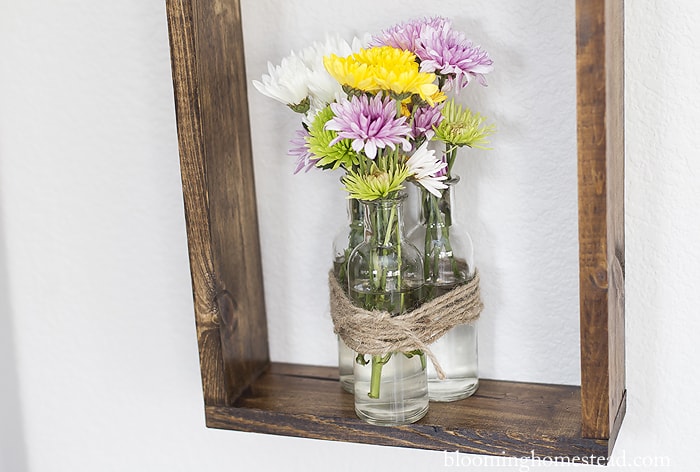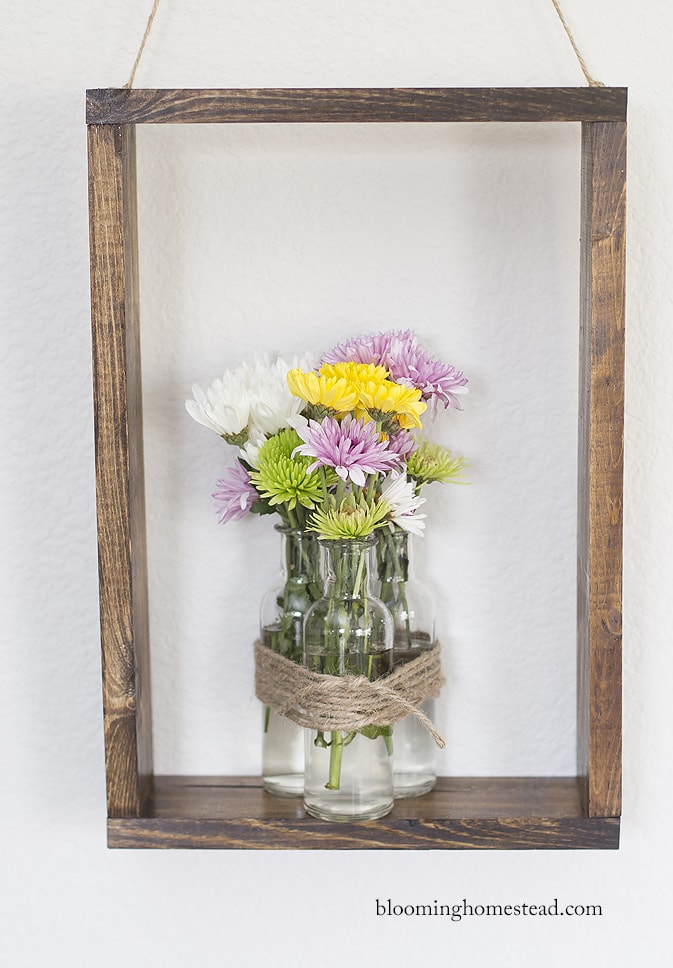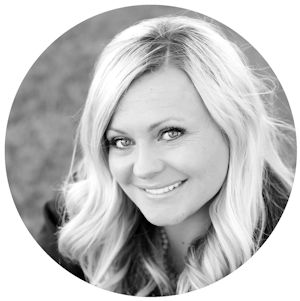 __________________________
This is gorgeous! I would love to make one of these and put fresh seasonal flowers in the bottles!
Perfect year-round wall decor. 😉 Thanks for sharing with us Marie!
Visit her over at Blooming Homestead for more awesome creations!!
And for more DIY decor, check out these other posts from here on the site: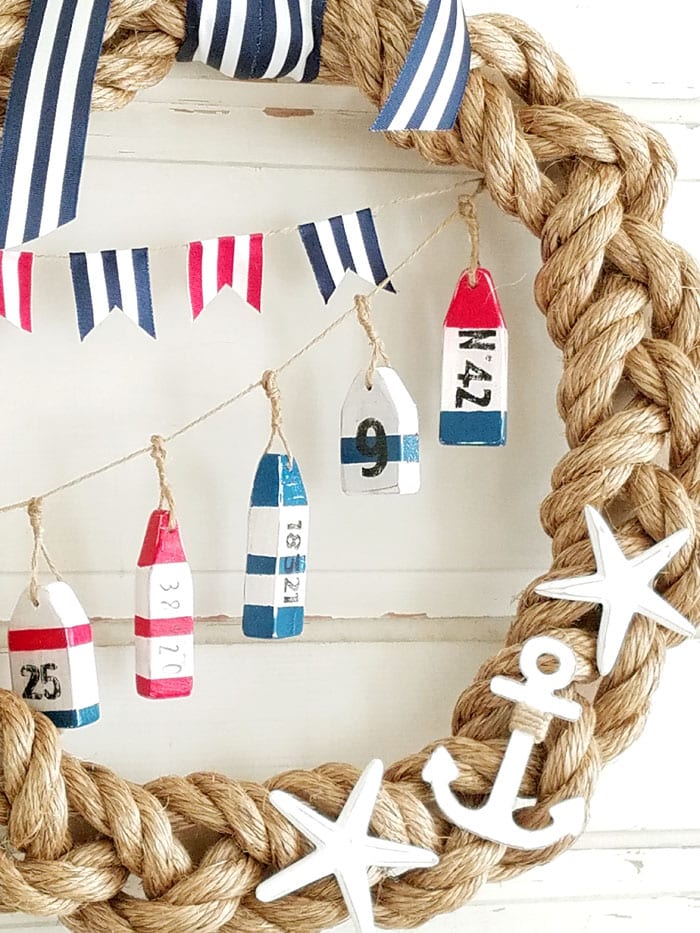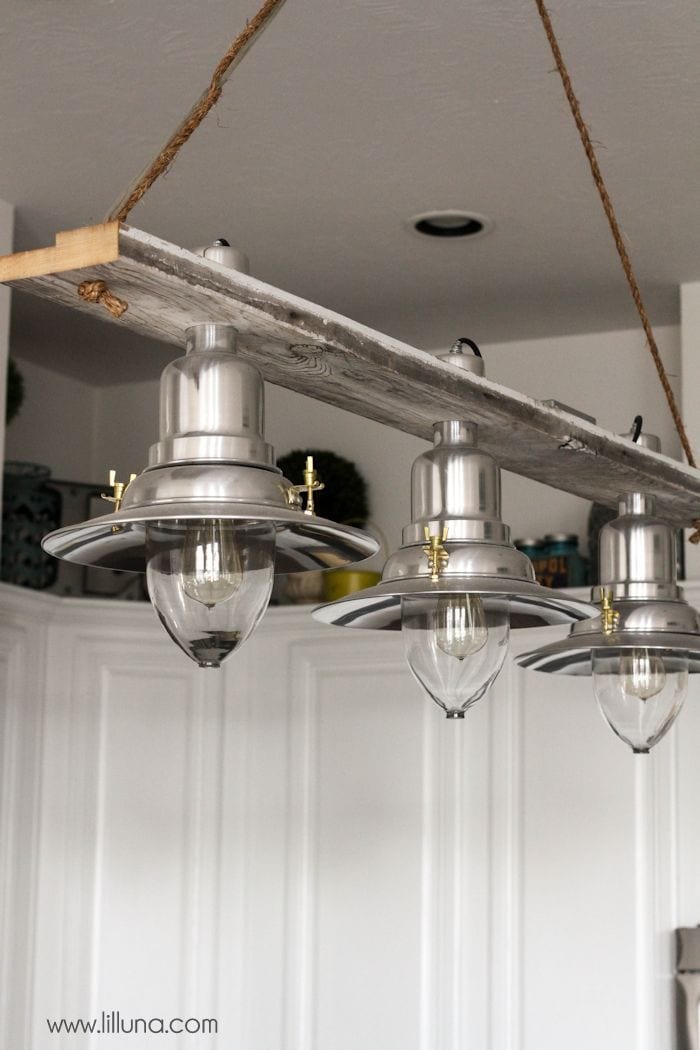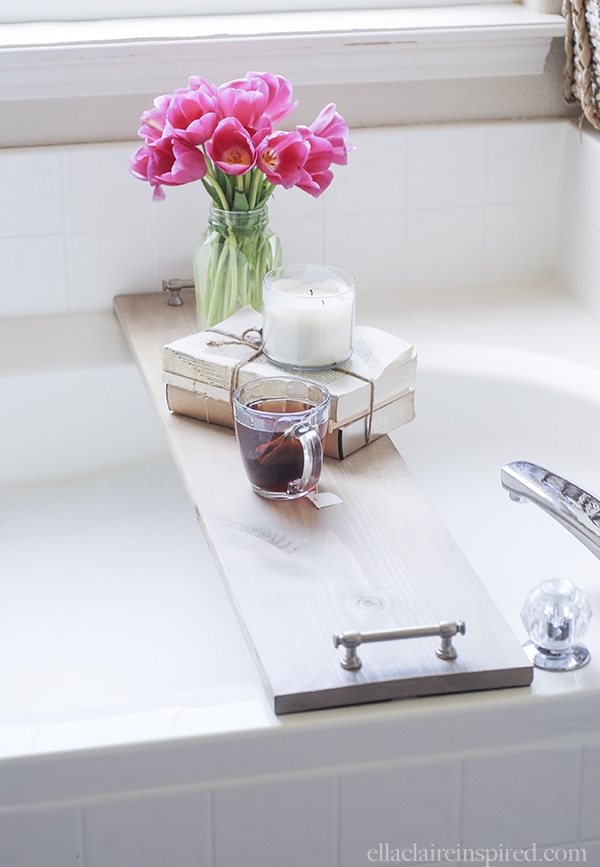 For all DIY projects, go HERE.
ENJOY!