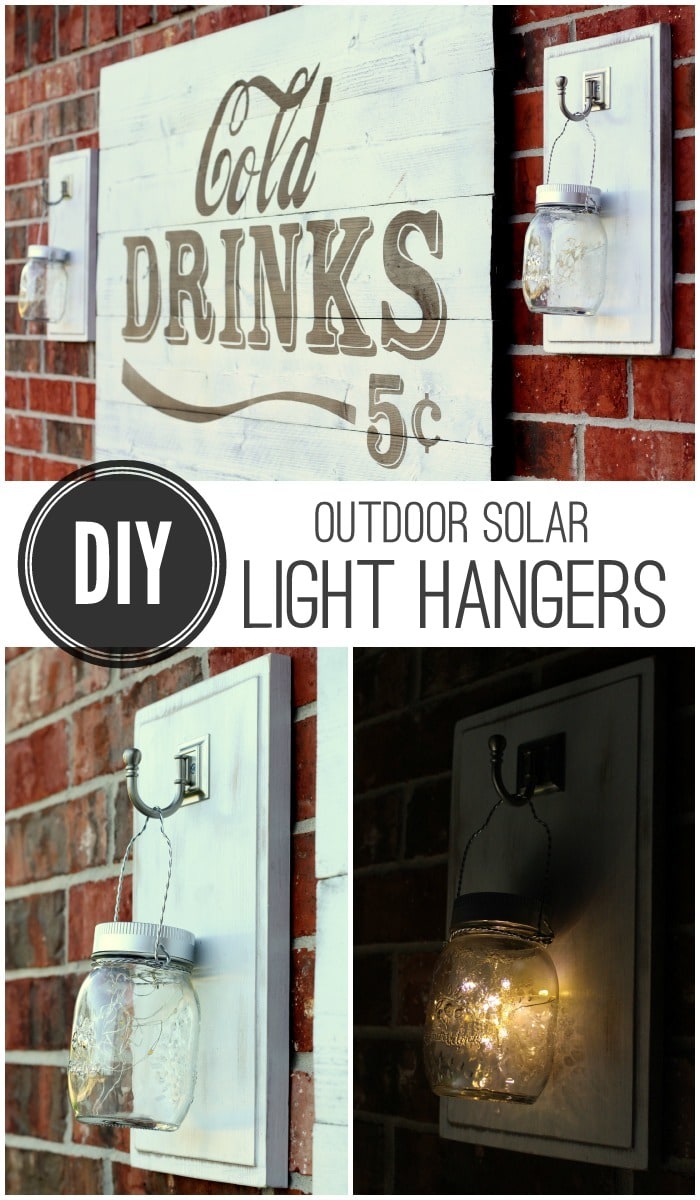 It wasn't too long ago that we made a Vintage Cold Drinks Sign to hang in our backyard. We LOVE it and it adds a nice touch to the back porch area. Fast forward a few months and while at Lowe's for a family outing, we found some adorable Solar LED Lanterns. I knew I needed them for the backyard but wasn't sure how to use them until I realized how great they would be on either side of our Drink Sign. PERFECT!! We got to work and created some DIY Solar Light Hangers that were simple and keep things "lit up" outside. What's really cool is they are meant to look like fireflies in a jar and are completely charged by the sun, so they're always shining each night, AND they look really cool!!
If you'd like to make them too then here is what you'll need to make the Solar Light Hangers:
SUPPLIES: (ALL purchased at Lowe's)
Wood
Router (if you want the wood routed)
Hooks with screws
Paint/Sand Paper
Solar LED Lanterns
DIRECTIONS: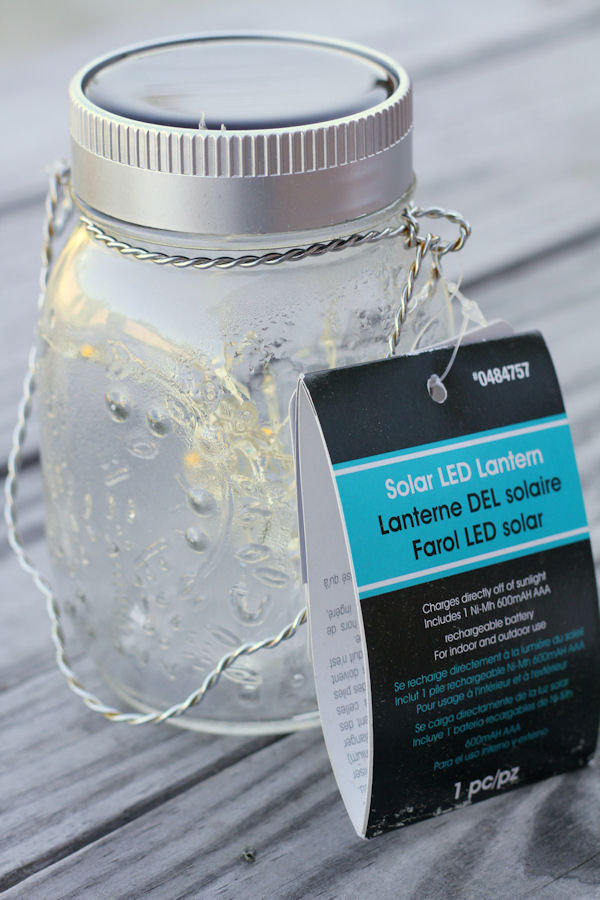 These are the little guys that inspired the project. Awesome, huh?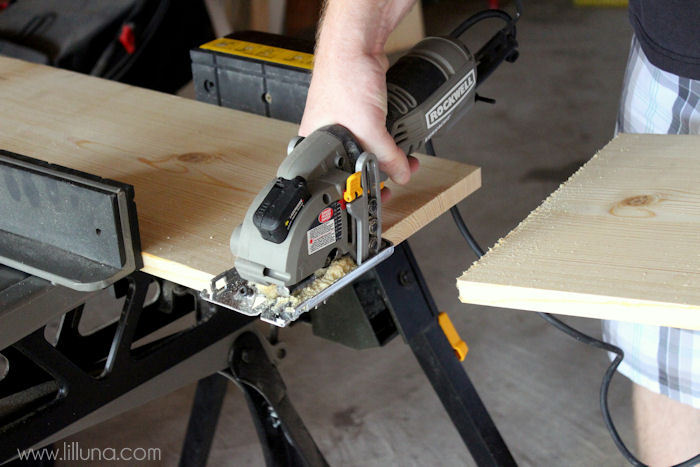 1. Begin by cutting your wood to your desired size. We ended up cutting ours to be 8 inches x 14 inches.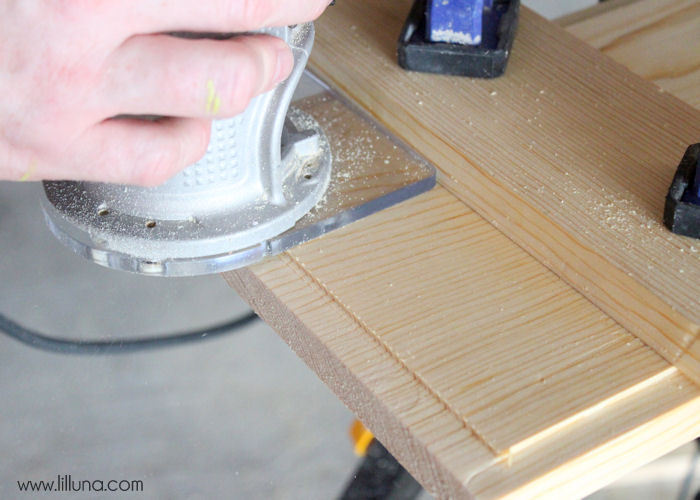 2. We thought it would like nicer with a little routed edge so added one, but it's completely up to you.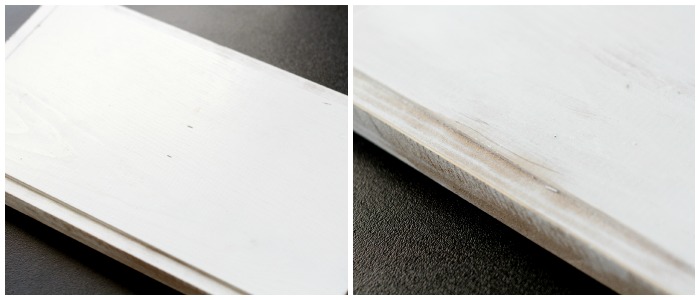 3. From there we spray painted our wood white. We let it dry and sanded the edges. We also added a layer of Spray Polyurethane to help keep the paint on well.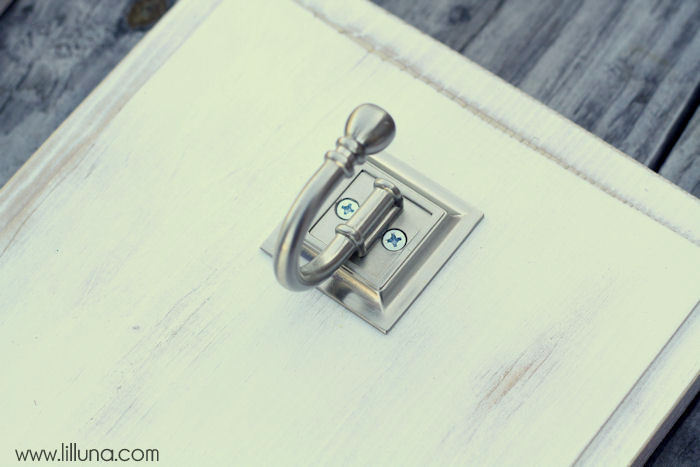 4. We added the hooks to the top to finish it off.
SIMPLE. QUICK. And a great addition to any backyard!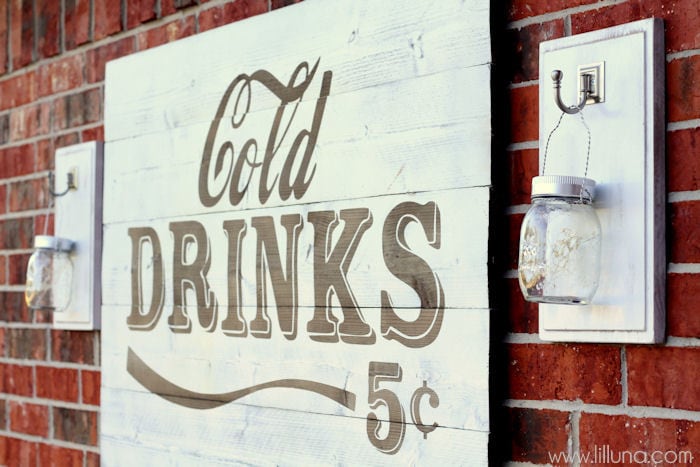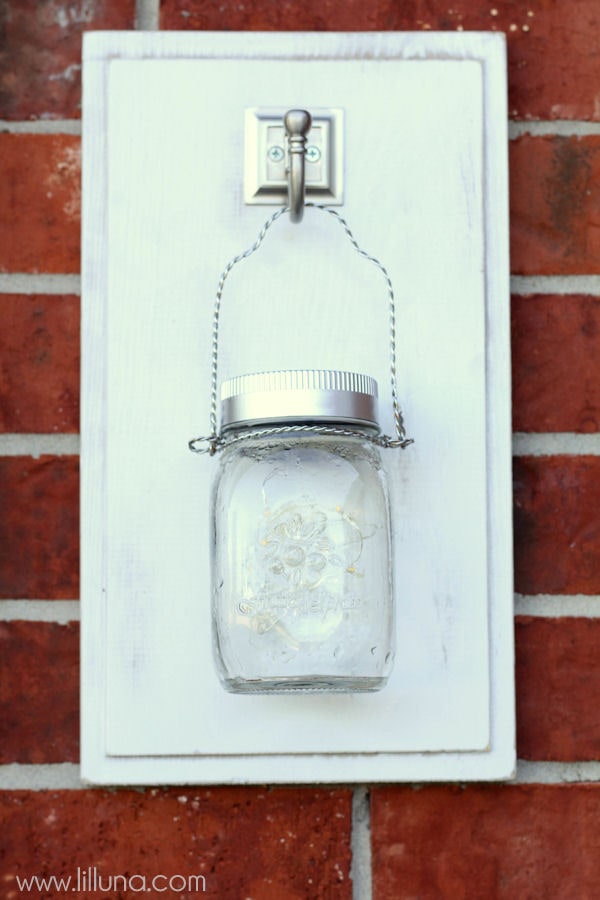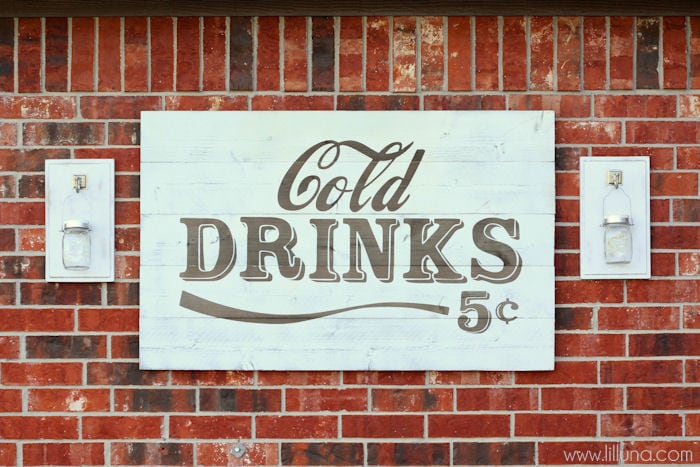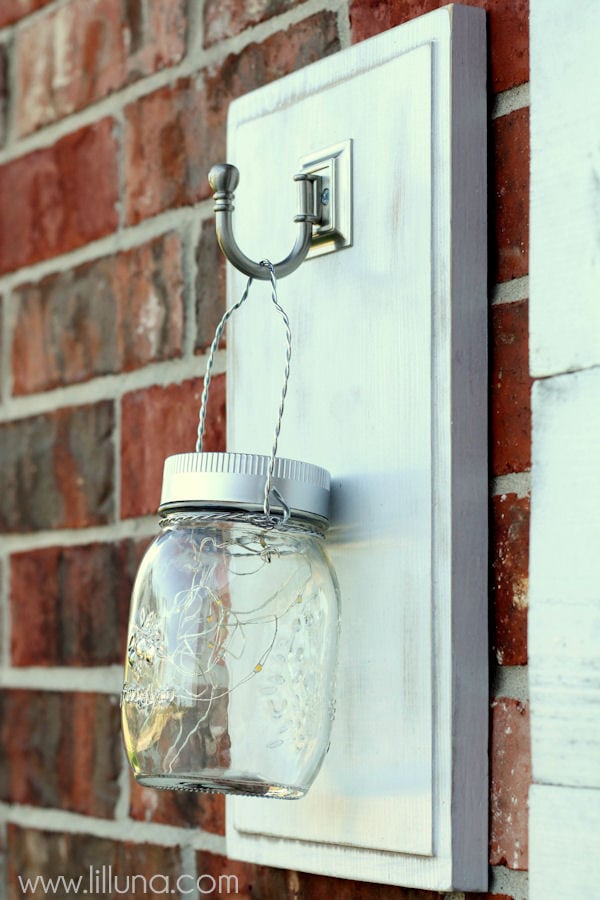 I love my little lights that come on each night as soon as it gets dark. They are just the perfect touch I was looking for in the backyard. 😉
For more great tutorials perfect for outside, check out:
For more creative inspiration, visit Lowes Creative Ideas and Lowes.com
This is a sponsored post written by me on behalf of Lowes. All opinions are 100% mine.
ENJOY!