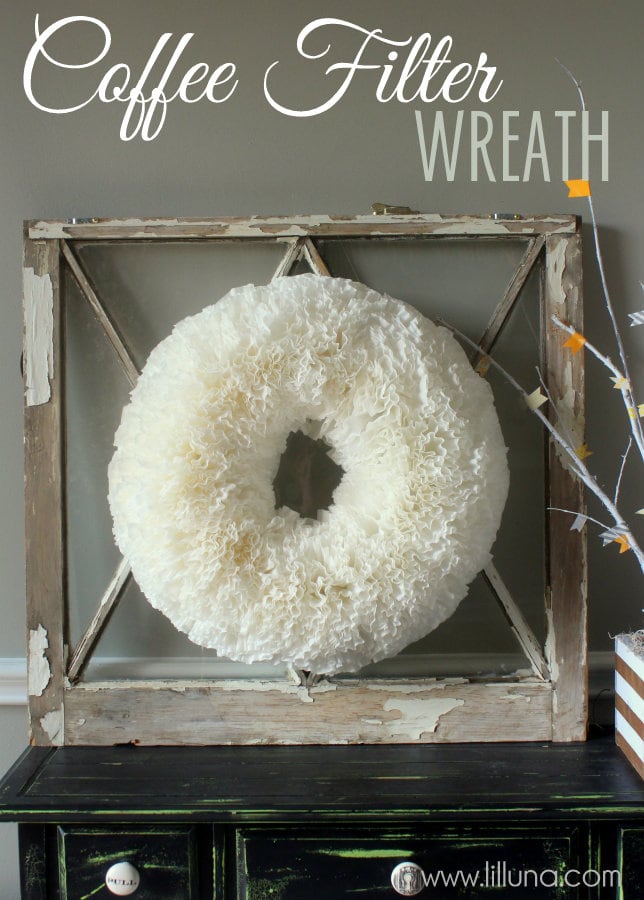 I hope you guys know this by now, but I love EASY…. easy recipes, easy crafts, easy gifts – you name it!
This next craft I'm sharing with you today takes a little time but is easy peasy! It's a Coffee Filter Wreath that was whipped out in about half an hour. I had bought several vintage windows at a shop in Alvin, TX and hung them up above my entertainment center. I loved the look it gave but knew it needed something else, so I decided to make a wreath to go up in the middle window. I knew Coffee Filters were inexpensive and knew I could make a super cute (and EASY) wreath using them that would be perfect.
Here is the final result…
Now, this isn't pictured above the entertainment center because I couldn't get a good pic of it being so high, but you get the idea. It's simple, plain but beautiful. I LOVE it. Best of all, I gathered all the supplies, turned on a show on Netflix and finished this baby in no time.
Here is how you can make it too…
SUPPLIES:
– Foam Wreath (whatever size you want to make it)
– Coffee Filters
– Hot Glue Gun and Glue Sticks
– Pen/Sharpie
– Fishing Wire (for hanging)
DIRECTIONS: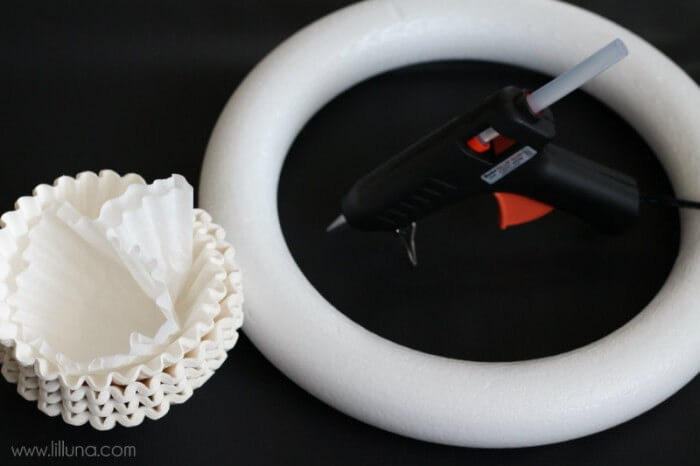 1. Gather your supplies.
2. Wrap a coffee filter around the end of a pen or sharpie. Add a dab of hot glue.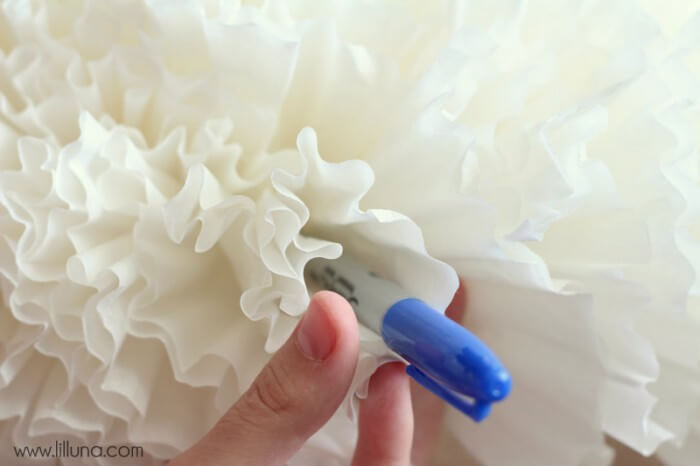 3. Press the coffee filter onto your foam wreath. Hold for a few seconds.
4. Continue adding coffee filter to the fronts and sides of your foam wreath until it is complete full. If you want them all to be even, trim some of the coffee filters.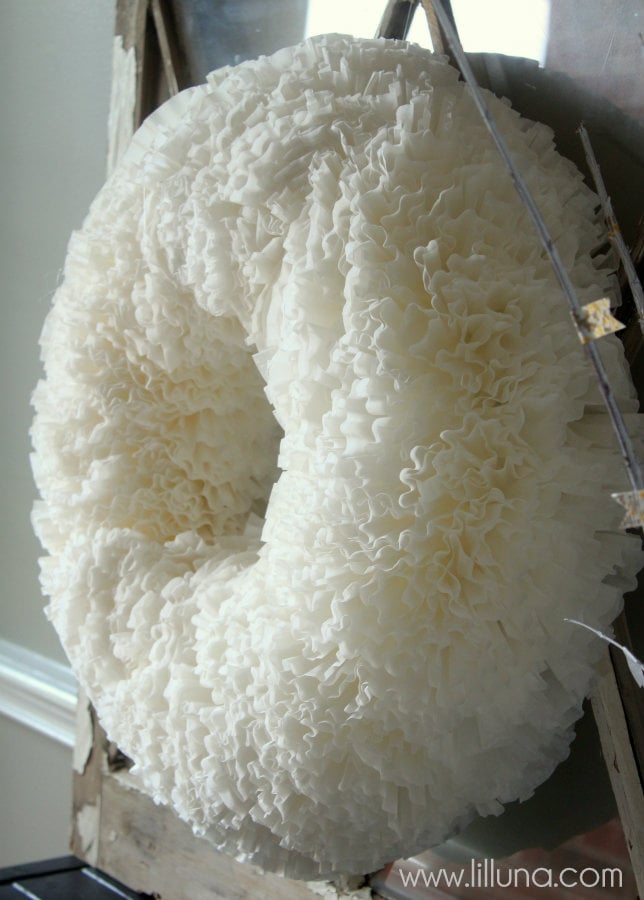 5. I hung mine using some fishing wire so you didn't see it. I just tied a knot around the wreath and hung it onto a nail I put at the top of my window.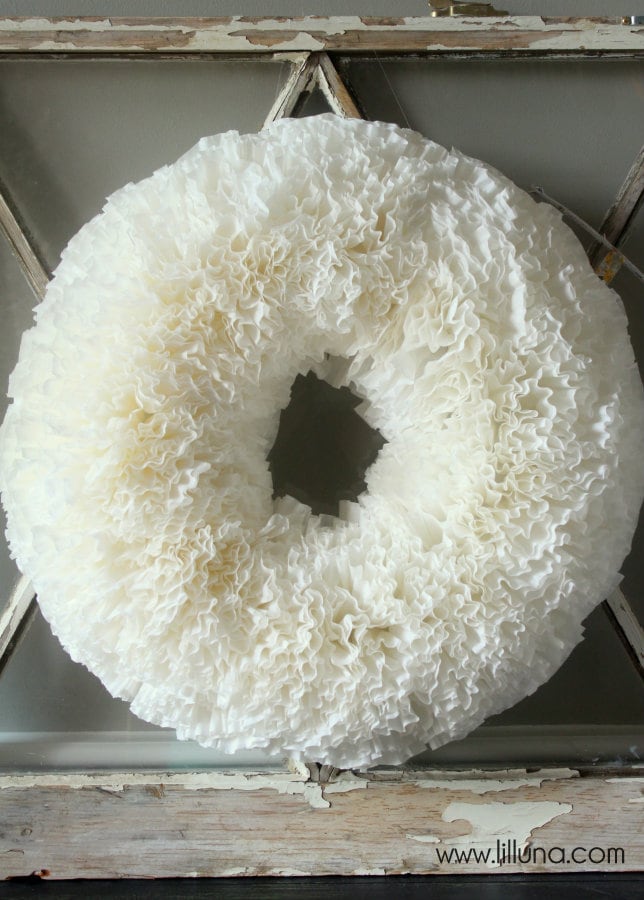 I LOVE it!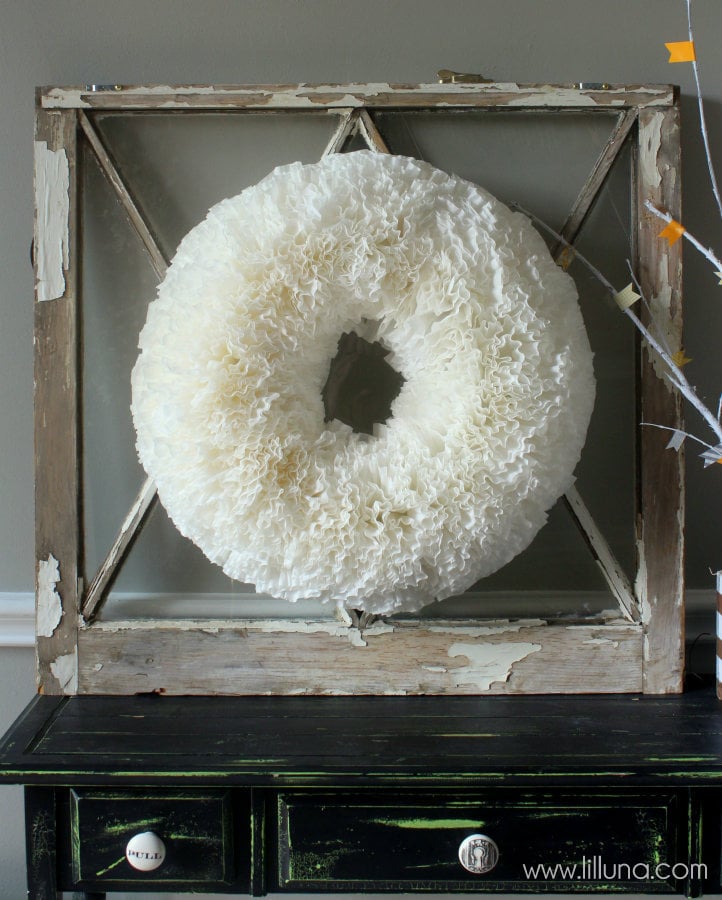 It's so basic and simple and makes for some easy and cute decor in the home. As mentioned, it does take some time adding the filters to the wreath but it goes by pretty quick if you pop in a show and craft while you watch.
For some more Fun Wreaths check out: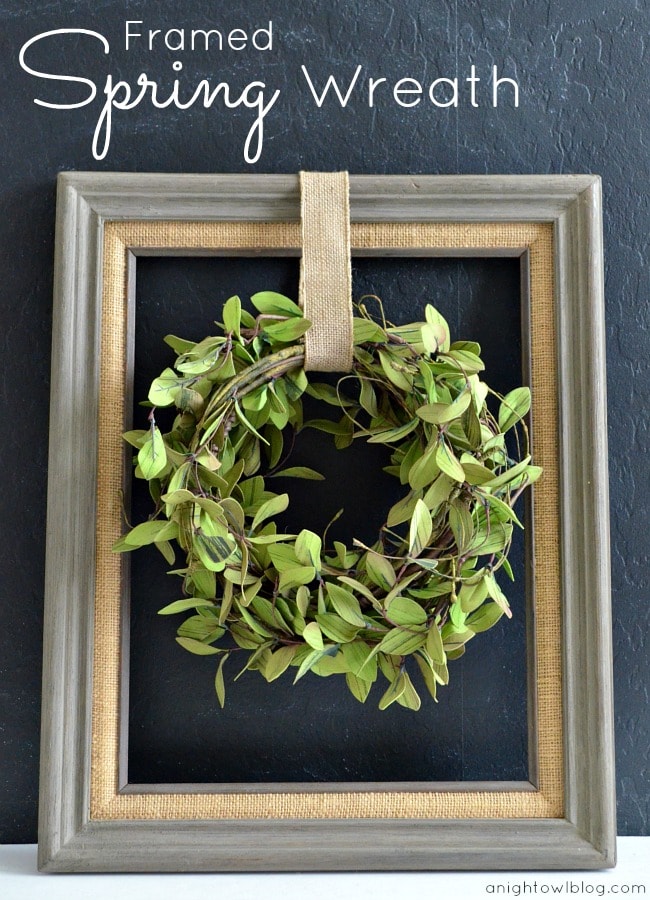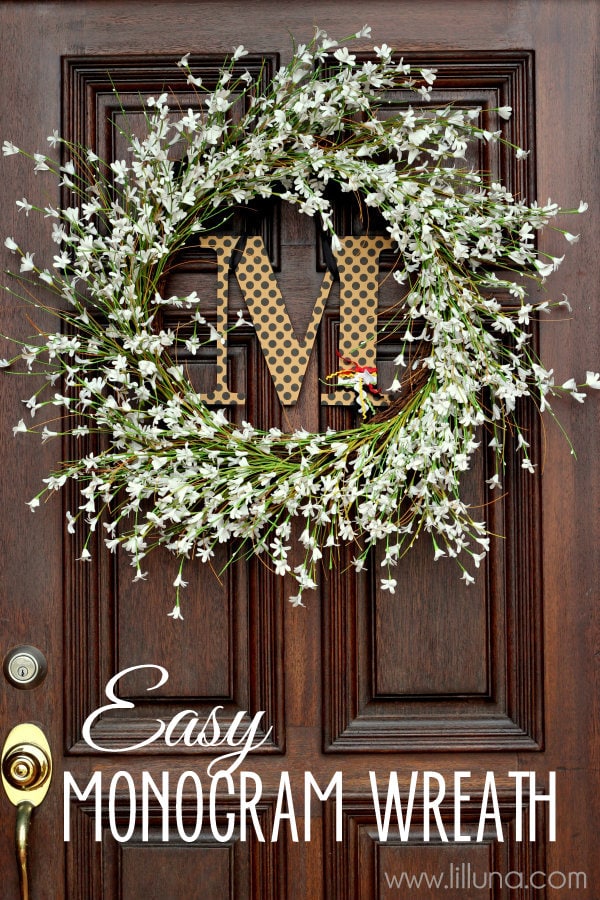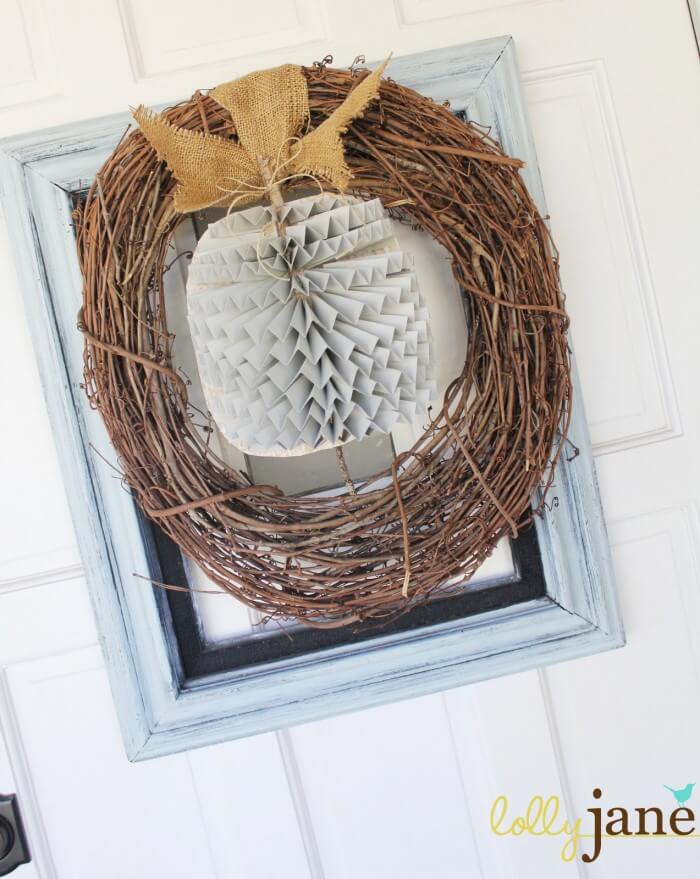 For all Lil' Luna tutorials, go HERE.
For all Decor ideas go HERE.
And get weekly emails with monthly freebies by signing up for the Lil' Luna newsletter. 🙂
For even more great ideas follow me on Facebook – Pinterest – Instagram – Twitter – Periscope.
Be sure to come back in the coming weeks to see how I turned this Easy Coffee Filter Wreath into a SPOOKY Halloween and Holiday Wreath. 🙂
ENJOY!