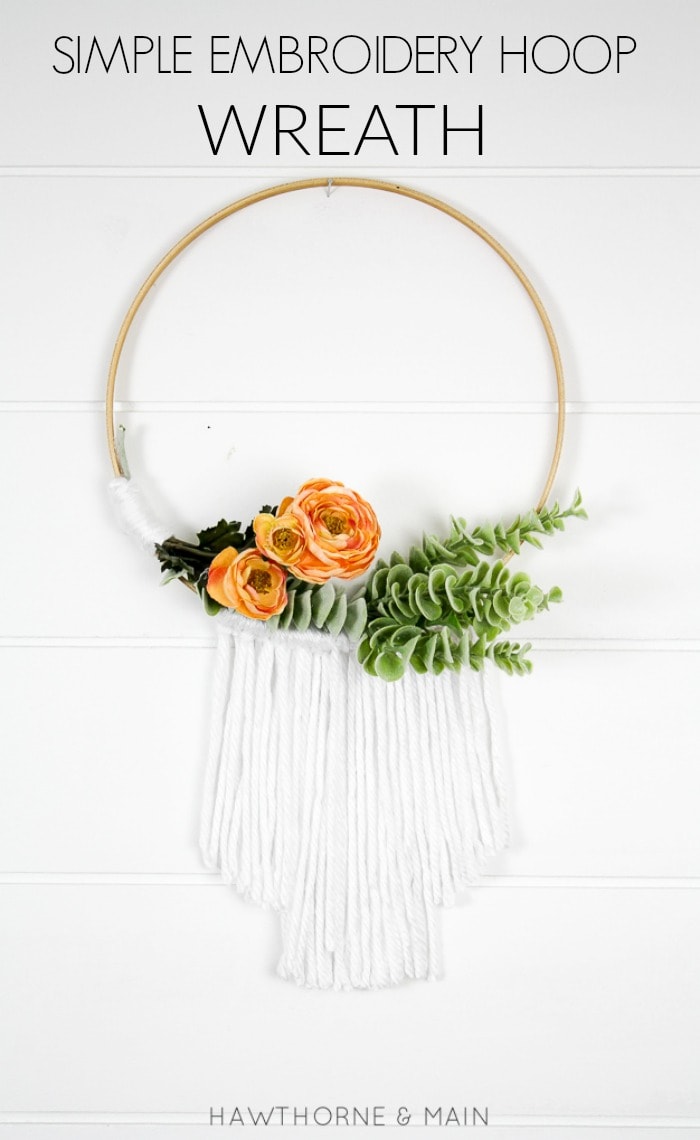 Hello Lil' Luna readers! This is Shonee from Hawthorne and Main and I am so excited to be on the Lil' Luna contributor team this year. Hawthorne and Main is all about our journey in remodeling our first fixer upper, an old 1950's home. I also love to share rustic modern DIY projects and decorating tips.
Winter is a fun time of year. I get it…. but honestly by this time of year I am longing for warmer weather. I guess you could say that I have spring fever already. With that in mind I decided to share this simple embroidery hoop wreath with you.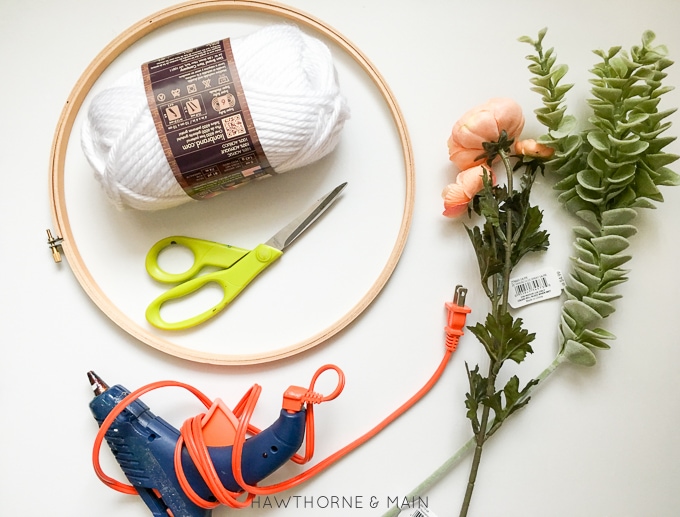 SUPPLIES:
-12 inch embroidery hoop
-silk flowers and greenery
-scissors
-yarn
-hot glue gun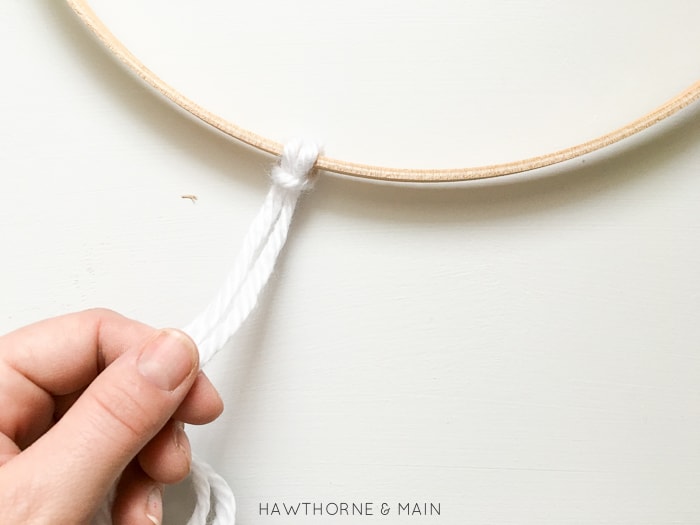 TUTORIAL:
To begin, start by cutting your yarn into 24-30 inch lengths. You can make the yarn longer or shorter depending on how long you want the finished lengths to be.
Fold the yarn in half and tie it onto the embroidery hoop. Continue cutting and tying yarn pieces until you have about 30-40 tied onto the bottom of the hoop.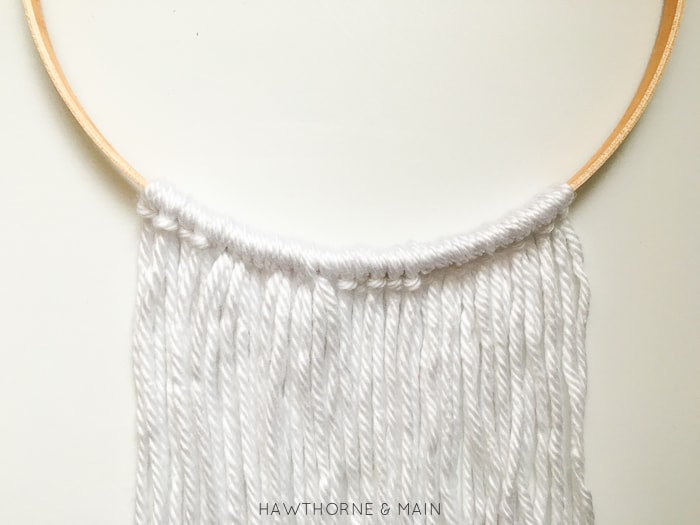 Grab your silk flowers and hot glue gun.
Gently bend the flowers and greenery so that they match the curve of the hoop. Using your hot glue gun secure the flowers into place.
As an added touch I wrapped the ends of the flowers with some additional yarn. It add a little bit of texture to the wreath and his the ends of the flowers. This is totally optional.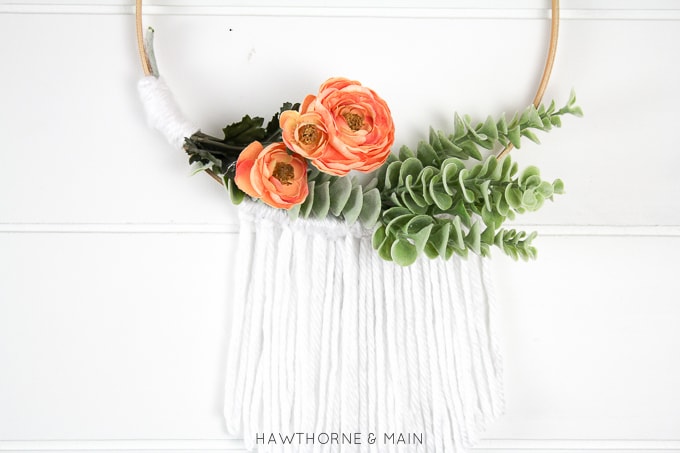 Finally you get to get creative and cut the yarn pieces into a fun design. You could cut the bottom off in a straight line or do something similar to what I did. Get creative.
Even though winter might be hanging on for a little bit longer, I am really excited to hang up this wreath in hopes that warm weather will be here soon.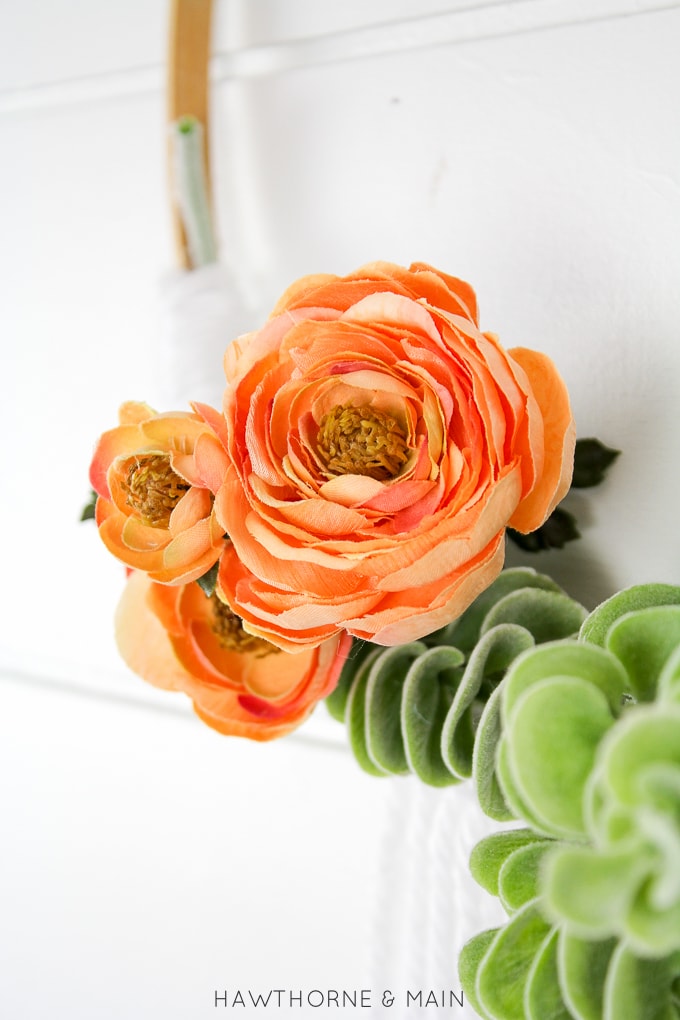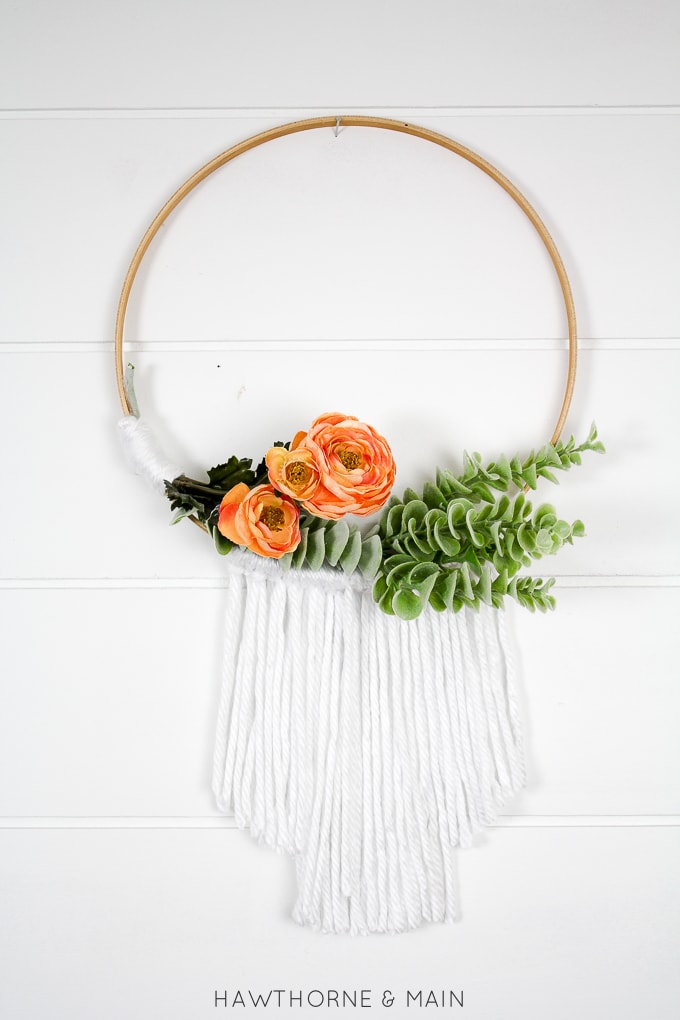 _________________________
This is so simple and so cute all at the same time!
Definitely one of my favorite embroidery hoop wreaths that I've ever seen.
Thanks for sharing Shonee!! For more of her awesome creations, head over to Hawthorne and Main!
And for more cute wreath projects, check out these: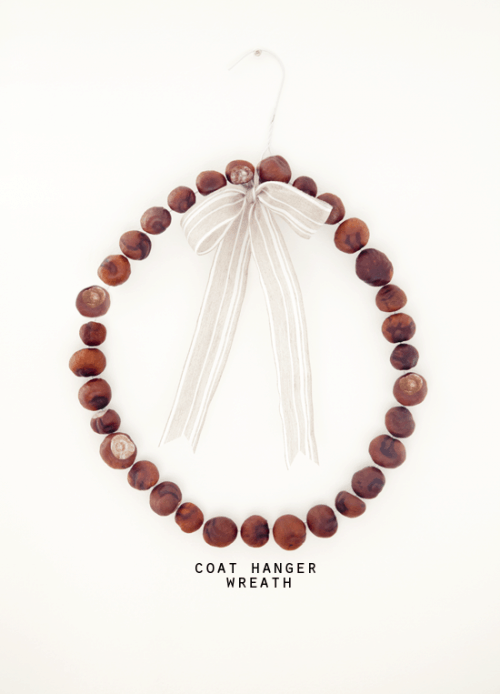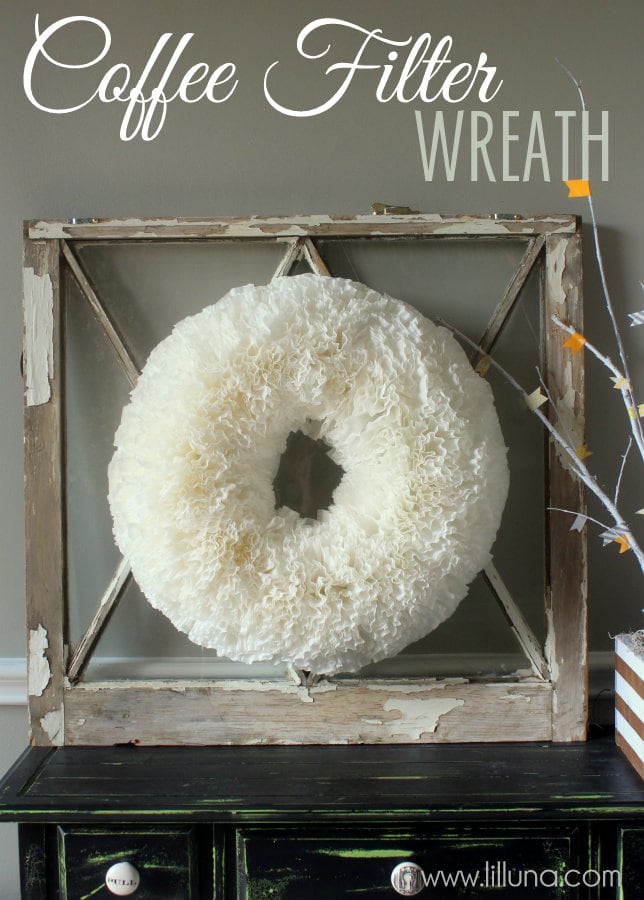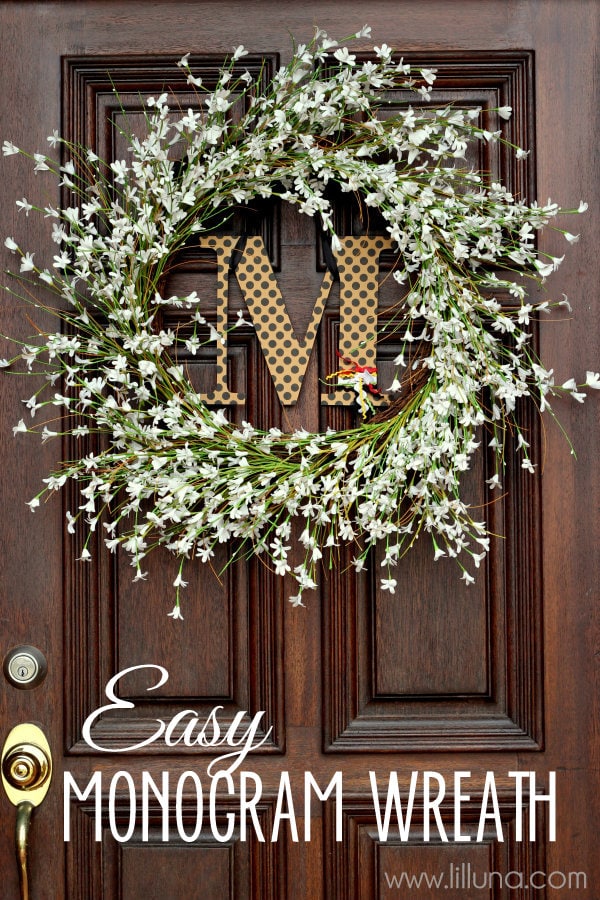 For all wreath ideas, go HERE.
For all crafts and DIY, go HERE.