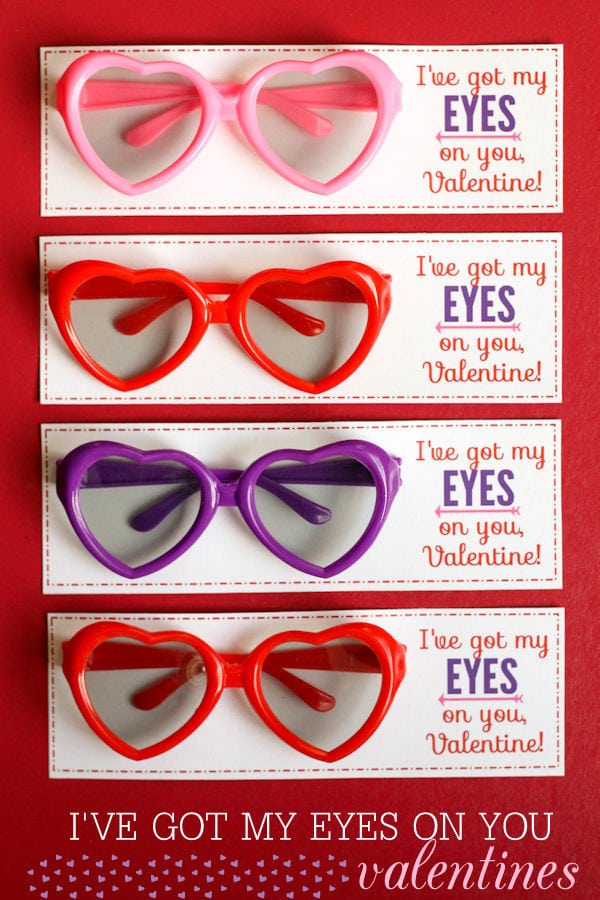 I told you I had some more Valentines ideas for you!
This one is made with sunglasses. I bought this pack at Michael's but have also seen them at the other stores where you can buy $8 for a few dollars. 😉
Not sure about you, but my kids LOVE sunglasses. I remember liking them as a child too and know they are a fun accessory to where outside or even while playing dress up. I think it's safe to say that most kids love sunglasses, so I thought this would be a perfect non-treat idea for Valentine's.
I'm hoping it's not too stalker-ish to say to pass out "Got My Eyes on You Valentines", but it's one of the only sayings I could come up with, lol. Lily has already told me she wants to give these to her classmates and also thinks it will be great to be giving a non-candy valentine. With that in mind we'll be busting out a few more of these. I'm happy to report that they are very simple and quick to make which makes them even more enticing. 😉

TO DOWNLOAD:
Click on the image above and then RIGHT-CLICK and SAVE. Open it a program like WORD and RE-SIZE to 4 inches x 4 inches. Print (I suggest onto WHITE CARDSTOCK) and Cut Out.
From there add some glue dots to the back top corners of your sunglasses (on the ear pieces) and stick them onto you prints.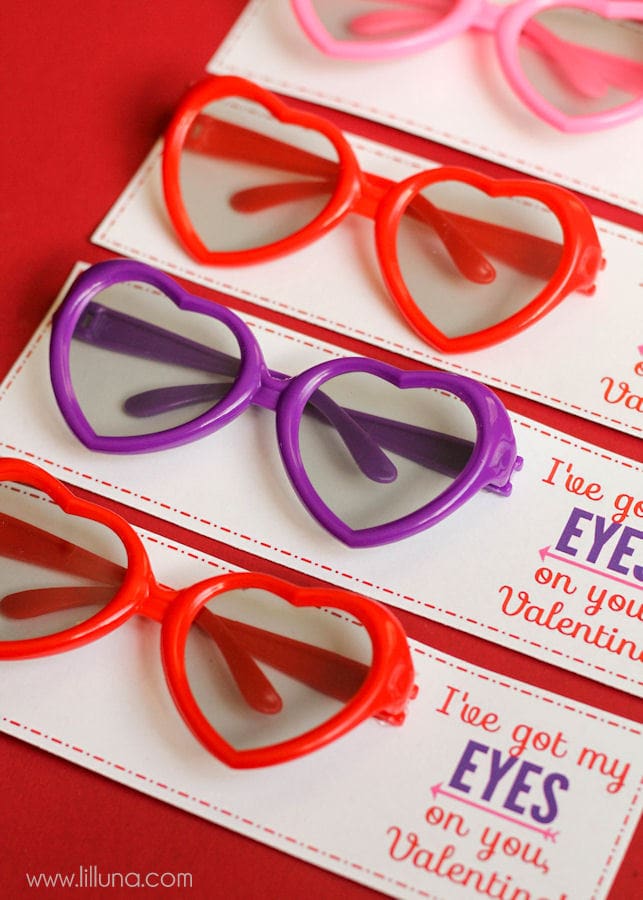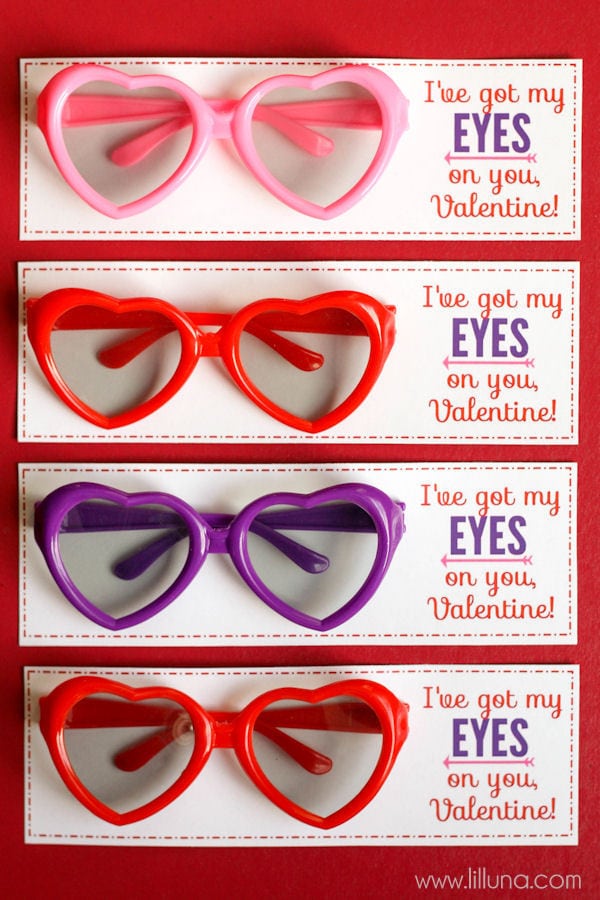 Another cute and simple Valentines idea!
For more great ideas, be sure to check out: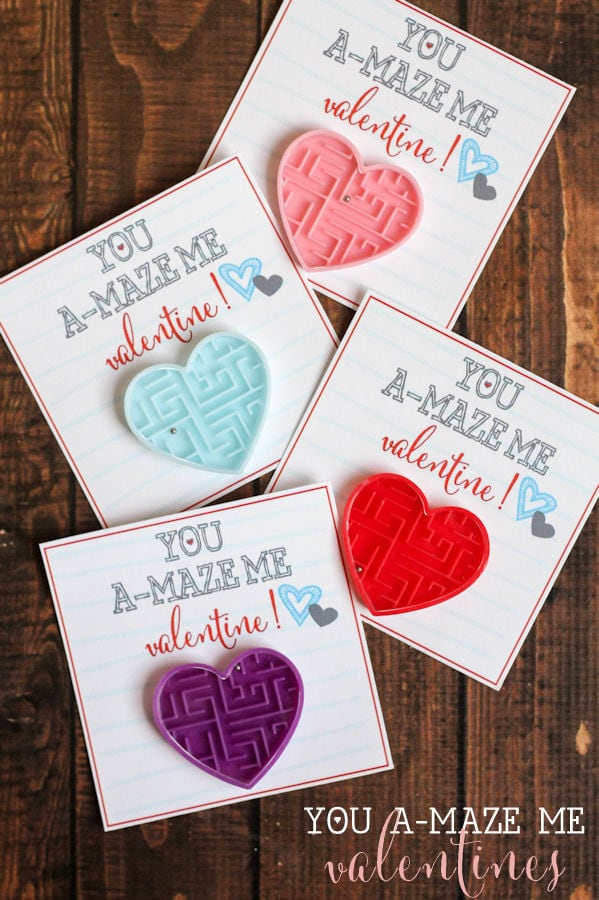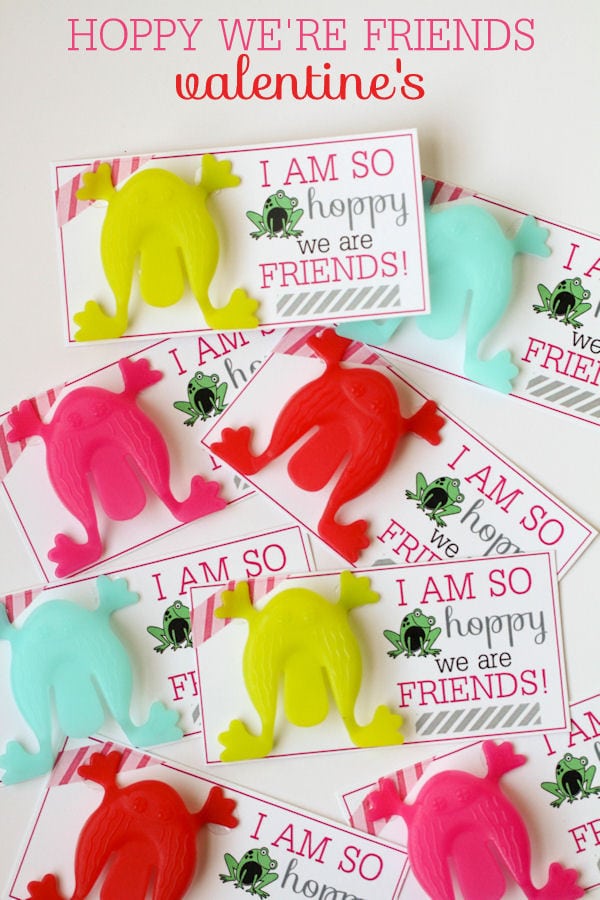 HOPPY we are Friends Valentines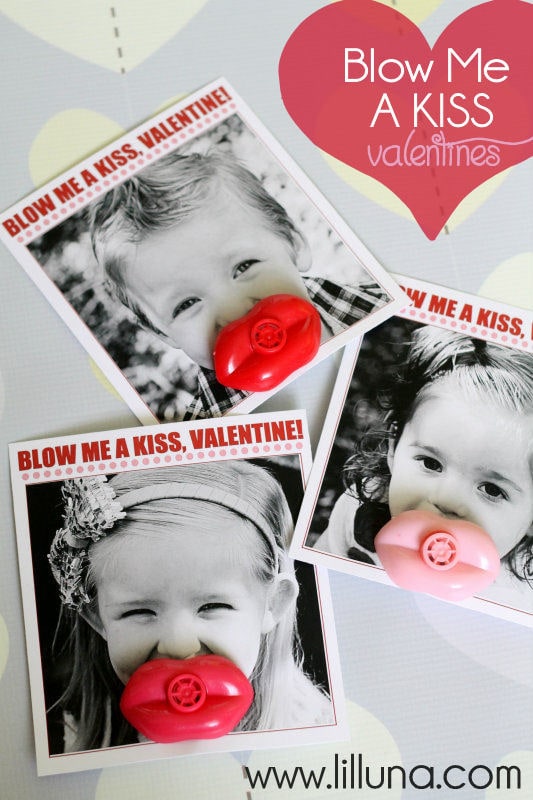 For all Valentines ideas on the site head HERE.
For all FREE prints go HERE.
And get weekly emails with monthly freebies by signing up for the Lil' Luna newsletter. 🙂
For even more great ideas follow me on Facebook – Pinterest – Instagram – Twitter – Periscope – Snapchat.
Don't miss a thing – Sign up for the Lil' Luna Newsletter today!
ENJOY!