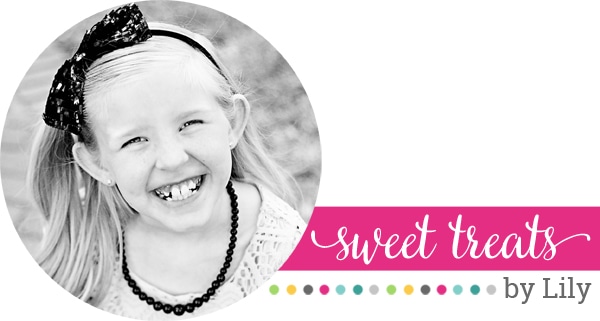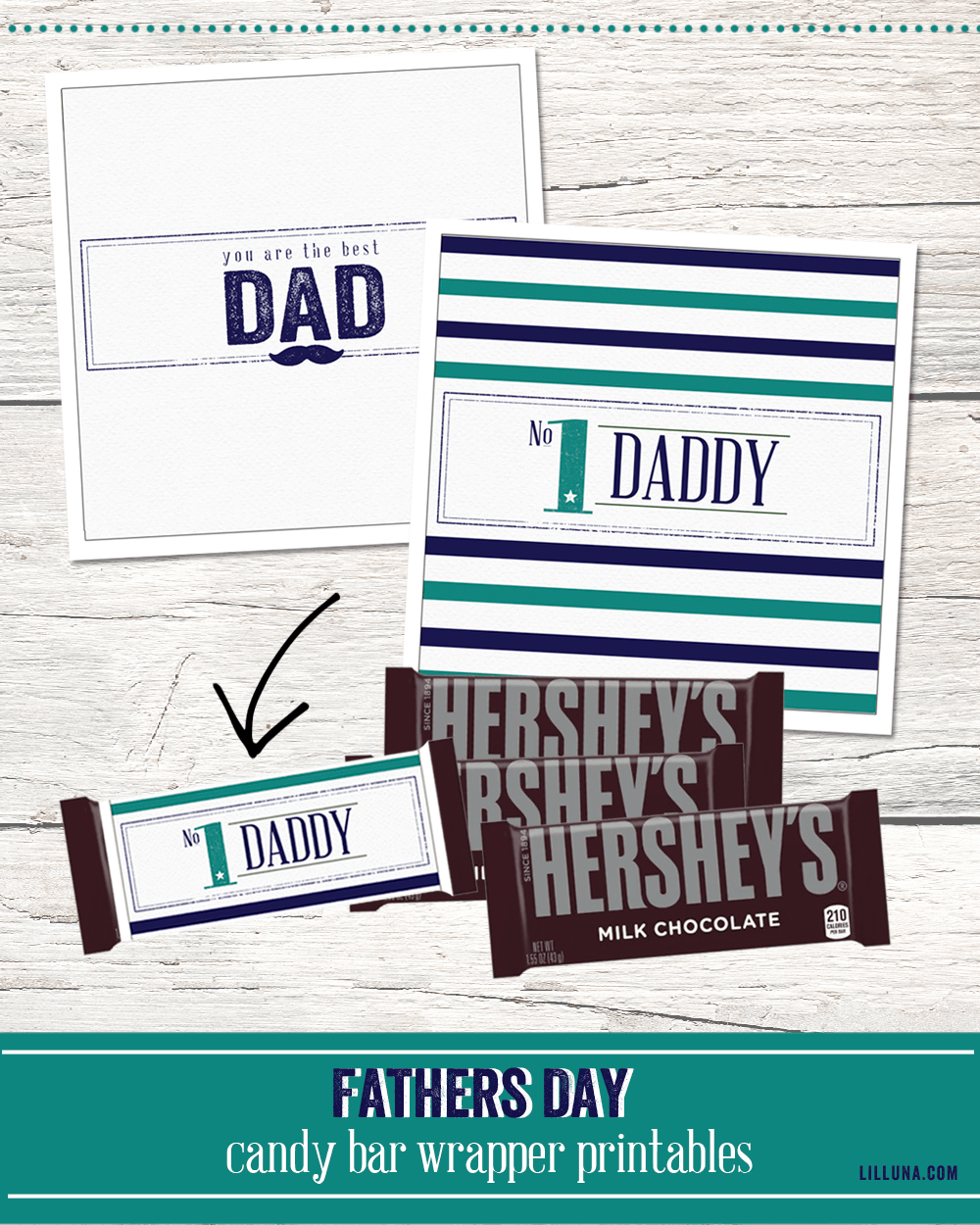 Hi, it's me, Lily – AGAIN!
Guess what I had today? My piano recital! I played Our Primary Colors – it's one of my favorite songs! I did a duet with my piano teacher's sister. It was amazing, and we had treats at it too.
Guess what was yesterday?!
THE LAST DAY OF SCHOOL!
It was awesome. We got to watch Garfield! I'm also pretty sad about the last day of school. I'll probably never see my friends again because we are moving to Arizona (as I told you about earlier). Even though it's sad I'm excited to make new friends and see my cousins again.
You know what else I'm excited for? Father's Day!! It will be here so soon and we are already starting to make plans for it. In fact, today's post is one we already made. Mom asked her designer, Kendra, to make a candy bar wrapper so she did and we're going to give them to dad for Father's Day. We printed the labels out and put them on Hershey's bars. If your dad loves Hershey's then I think these will be perfect for him. It's super duper easy to make. This is what you have to do to make these Father's Day Candy Bar Wrappers!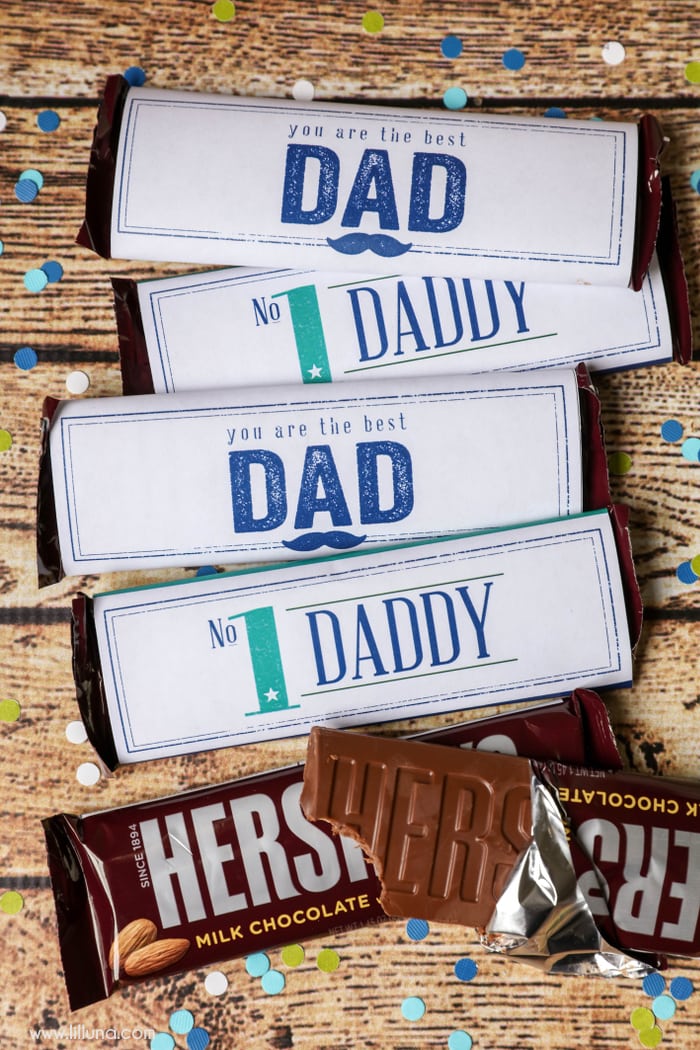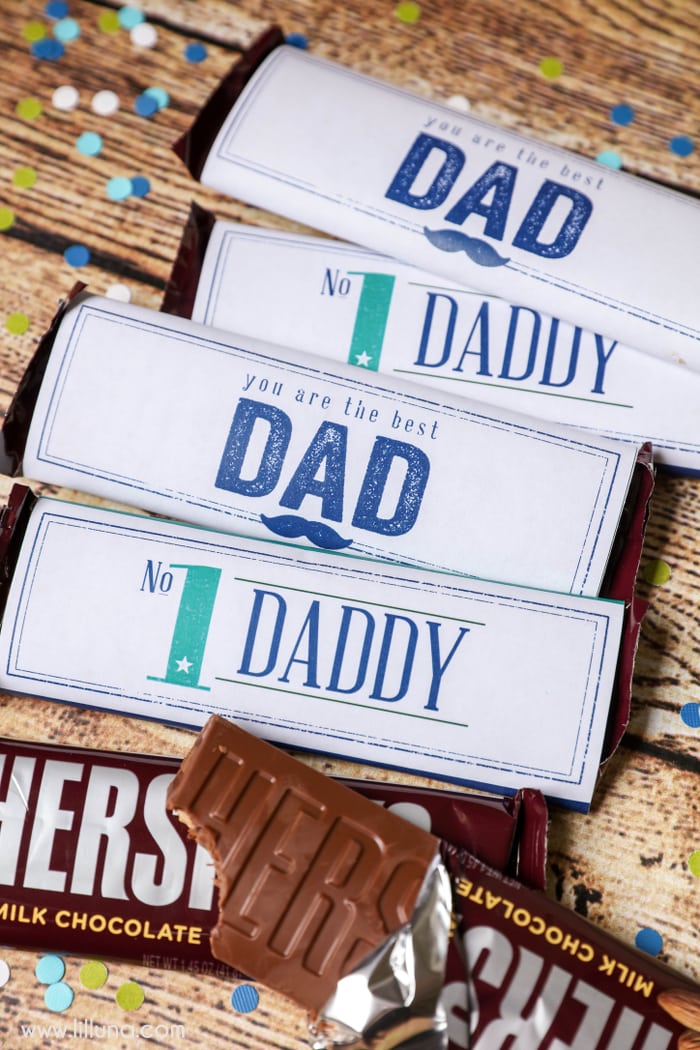 All you have to do is cut them out and tape them to the candy bar!
SO EASY!!
For more fun Father's Day ideas, check these out.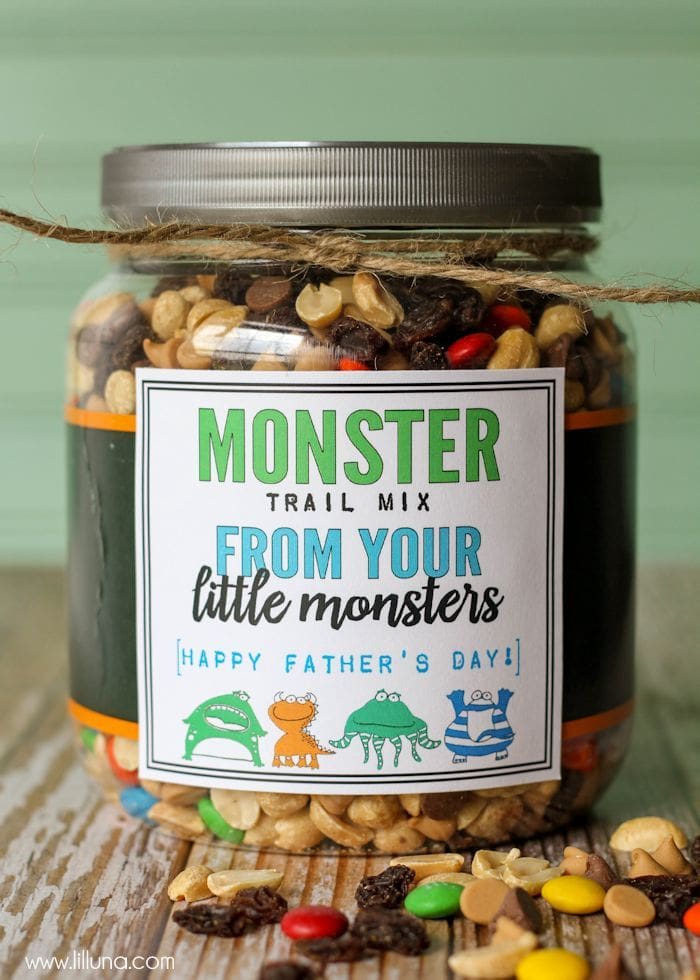 Monster Trail Mix Father's Day Gift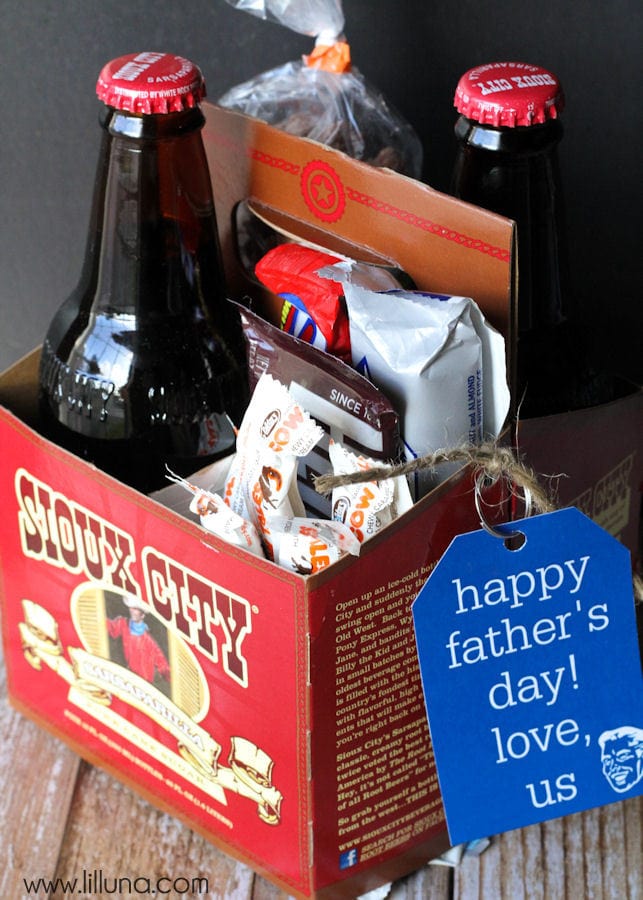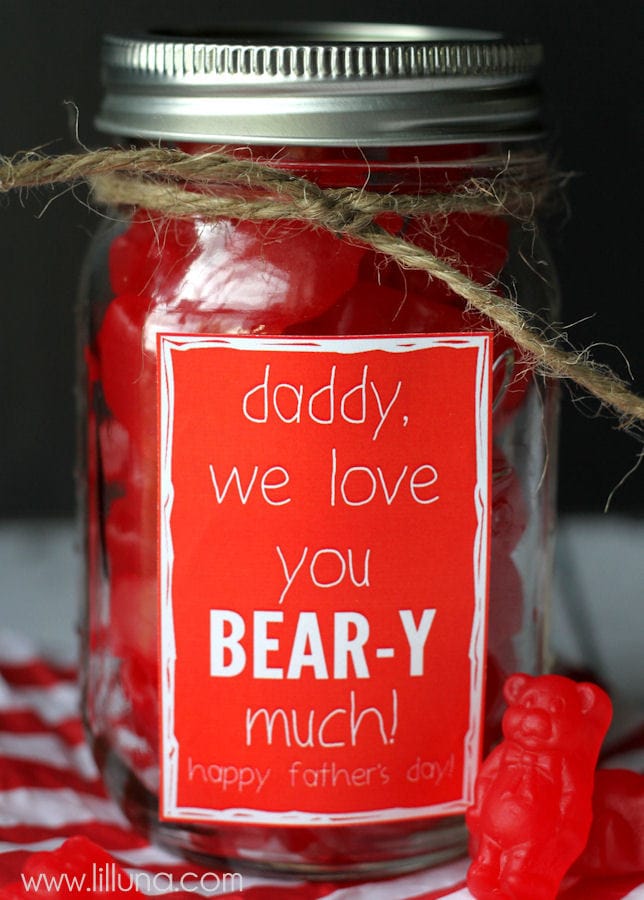 We love you BEAR-Y much Father's Day Gift
I hope you have a great Father's Day and great summer break. I hope your dad likes this gift. 😉
For all Father's Day ideas go HERE.
For even more great ideas follow my mom on Facebook – Pinterest – Instagram – Twitter – Periscope – Snapchat.
Don't miss a thing – Sign up for the Lil' Luna Newsletter today!
Love, Lily
BEHING THE SCENES AT LILLUNA.COM: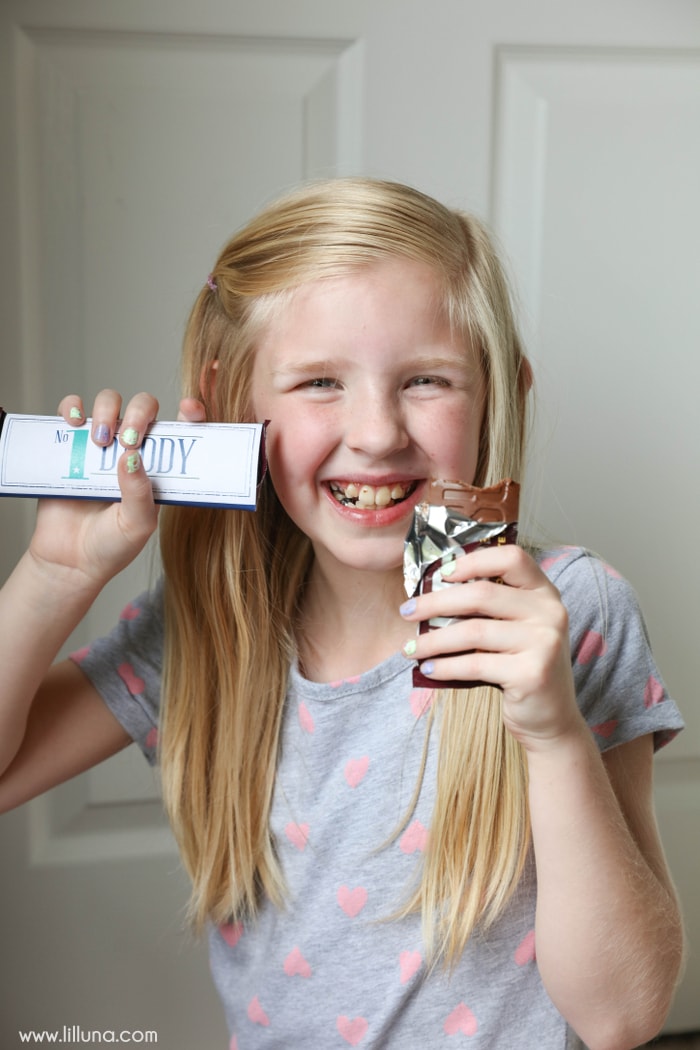 My mom let me have one of the candy bars? It was so good! Can you see the chocolate in my teeth?