Don't miss a thing – Sign up for the Lil' Luna Newsletter today!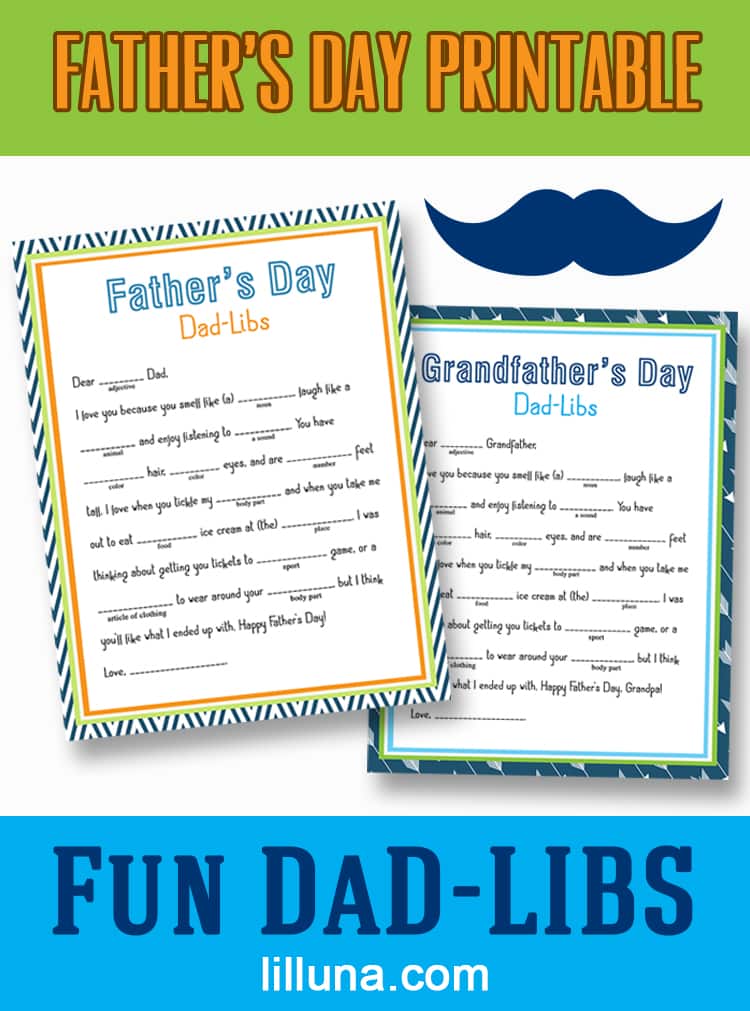 Hi! Michelle from My Belle Michelle here, sharing a fun Father's Day printable with you all. I always loved filling out mad-libs growing up, and I thought it would be fun to make up a father's day mad-libs for the kids to fill out. I'm sure the kids will get a good giggle reading over them.
If you never have done mad-libs before, it's pretty easy. The way I've always played in the past is one person has the paper and reads the descriptive words (adjective, noun, adverb, etc.) and then the 2nd person (in this case, the child) says the first word that pops in their head and the first person fills out the paper. Then at the end, read the letter to the kids to have them see what they came up with. Giggles will abound, and then you get to share the fun again with dad! 🙂
In case you need a reminder course like I do sometimes when I have mom-brain:
Adjective – A descriptive word, like silly, large, green
Noun – Person, place or thing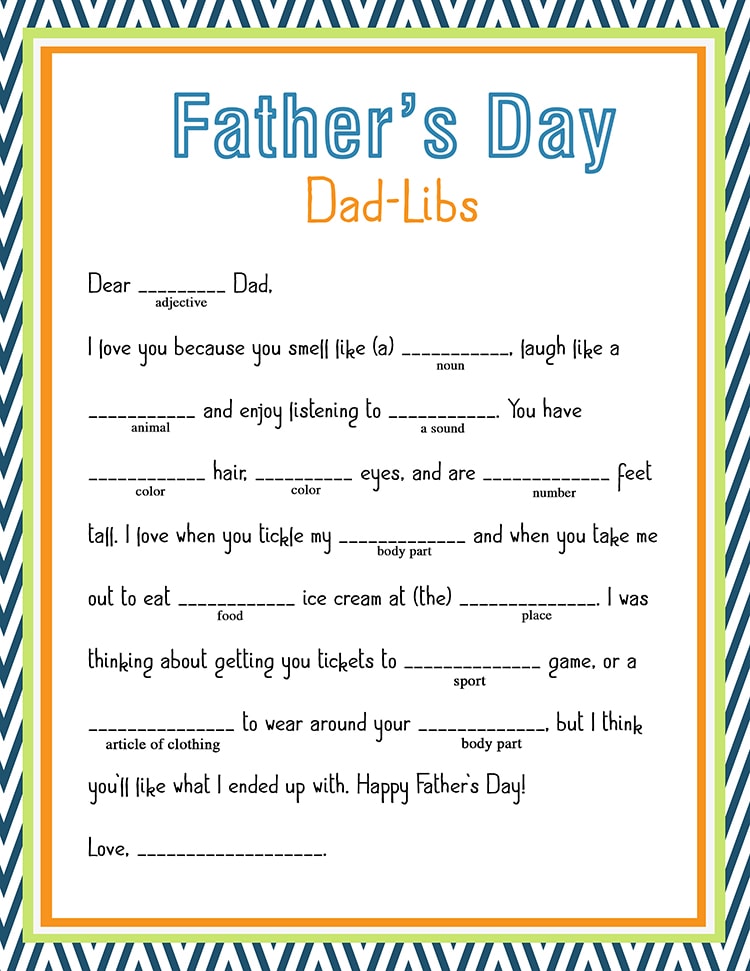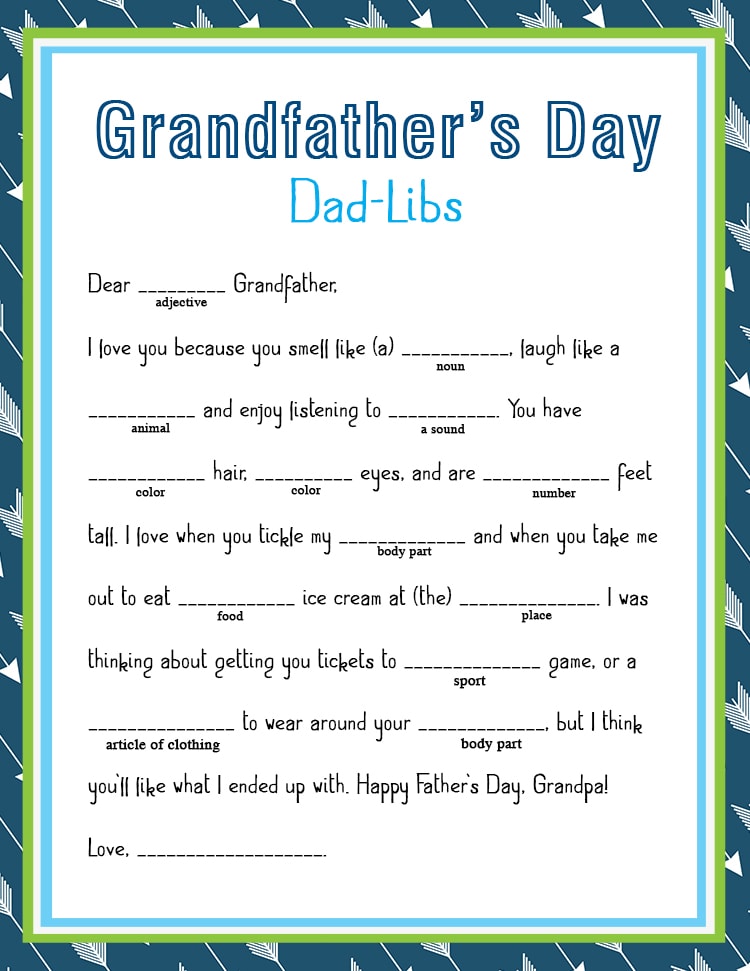 I also included a Grandfather's Day version that you can download HERE.
Hope you all enjoy. 🙂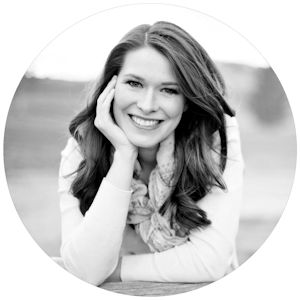 ___________________
This is such a fun idea!!!
It's something the kids will have fun giving, and the dad's/grandfather's will have fun receiving!
Thanks for creating this printable Michelle! Head over to My Belle Michelle for more!
And for even more Father's Day printables, you can check these out: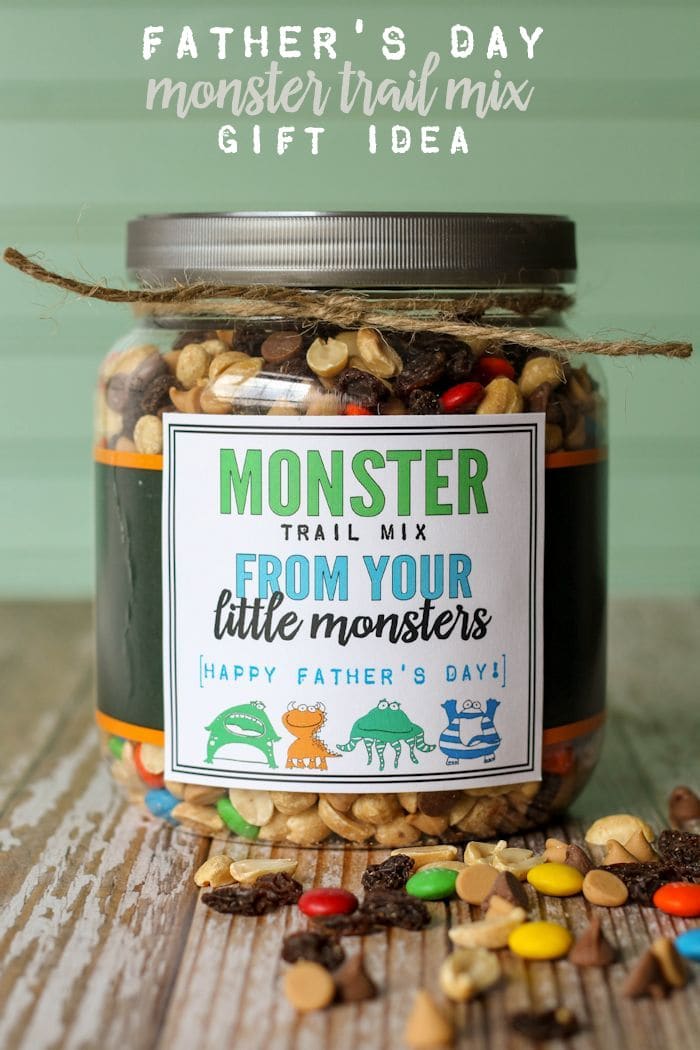 Monster Trail Mix Gift with Printable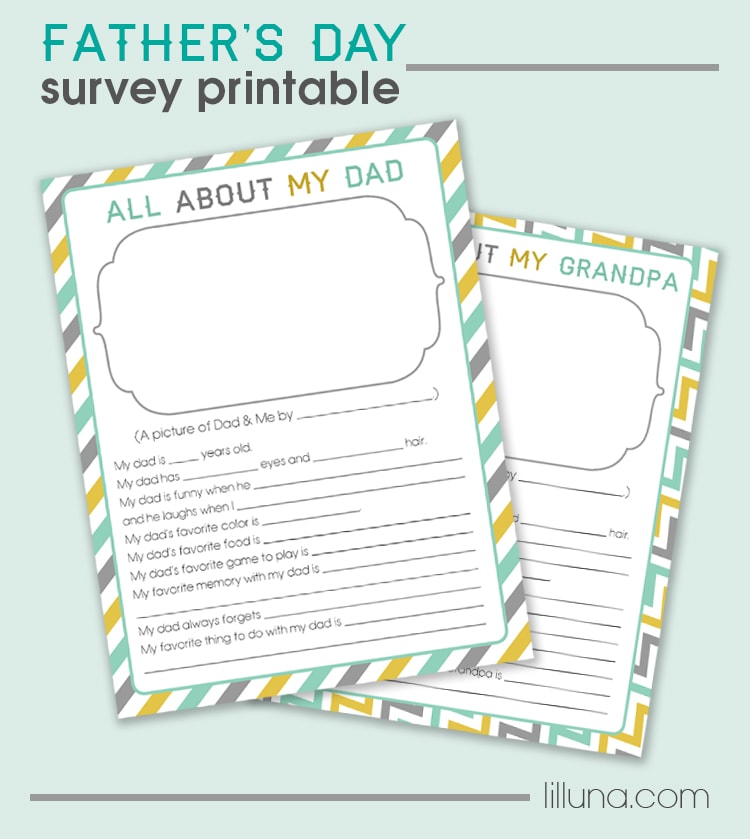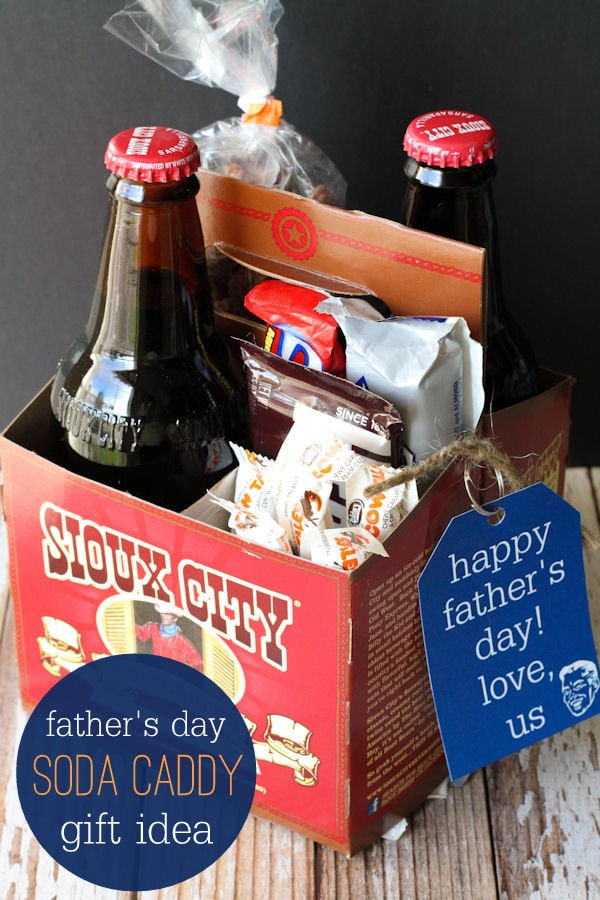 Soda Caddy Gift with Printable
For all Father's Day ideas, go HERE.
For all printables, go HERE.
And get weekly emails with monthly freebies by signing up for the Lil' Luna newsletter. 🙂
For even more great ideas follow me on Facebook – Pinterest – Instagram – Twitter – Periscope – Snapchat.
Don't miss a thing – Sign up for the Lil' Luna Newsletter today!