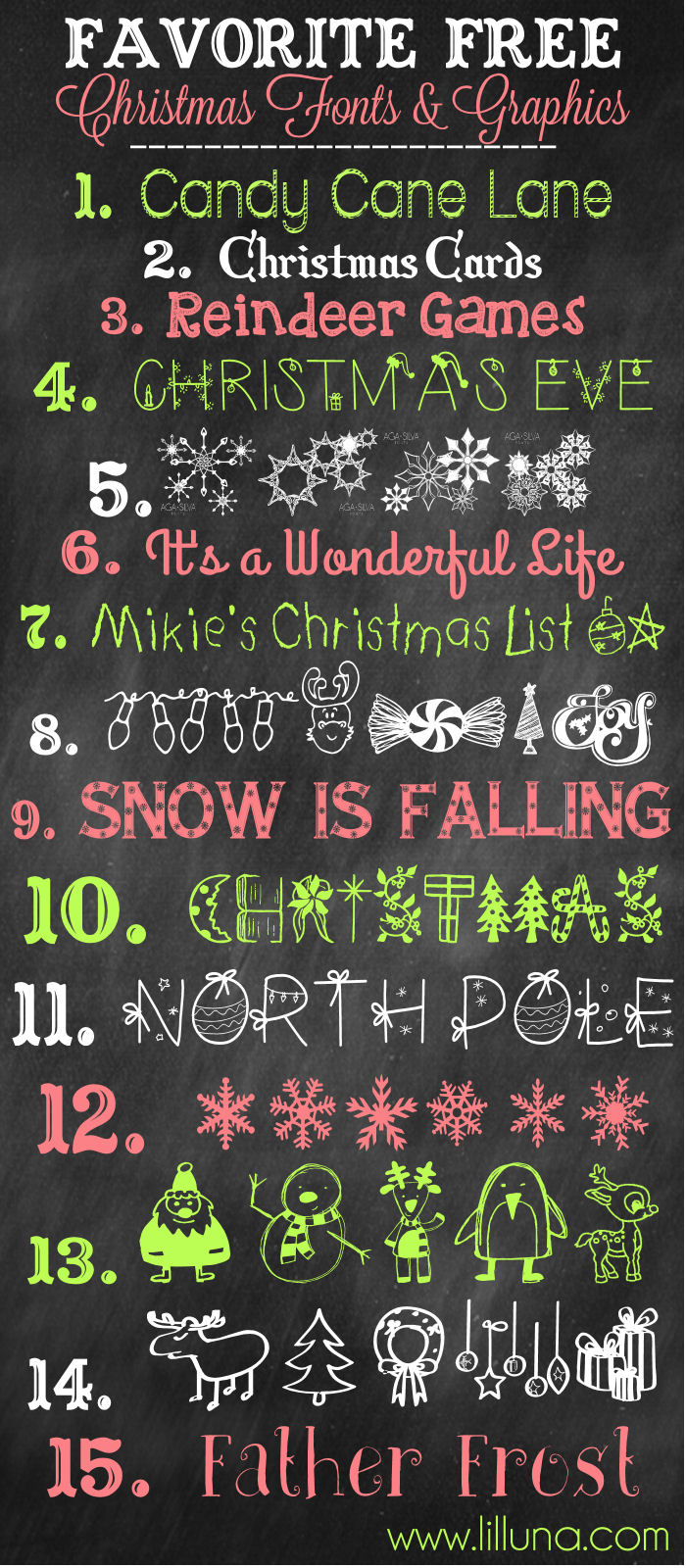 Yesterday I shared some of my Favorite Free Ampersands.
Today I'm sharing Favorite Free Christmas Fonts (Part 2). I shared some with you last year, but have found some more new and fun ones that are great to use for prints and graphics. The best part about these fonts and dingbats is that they make my job SO much easier!! They are so easy to use and can jazz up any print to make them look TEN TIMES better without doing a lot of work. 🙂
I hope you like these fonts and dings as much as I do. I'm sure you'll be seeing some of them in upcoming printables available to download here on the site. 🙂
1. Lane Cane 2. Christmas Card 3. Reindeer Games 4. Christmas Eve 5. Stars/Glitter Promo
6. Grand Hotel 7. Mikie's Christmas List 8. Janda Christmas Doodles 9. Snowflake Letters 10. Kringley Christmas
11. Christmas Font 12. DH Snowflake 13. Xmas Cartoon 14. Noyeux Joel 15. DK Father Frost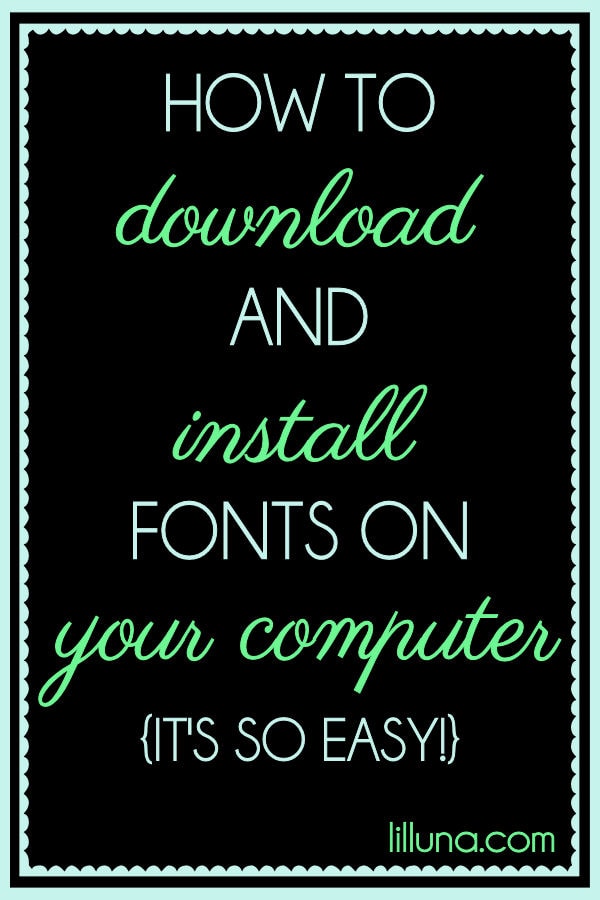 As mentioned yesterday, every computer is different in how to download and install fonts, but I did do a short tutorial for it that could help. Go HERE for that.
The best thing to do is GOOGLE: How to Download and Install fonts for……….. (and type in your kind of computer device). 

Be sure to check out last year's post of Favorite Free Christmas Fonts and Graphics: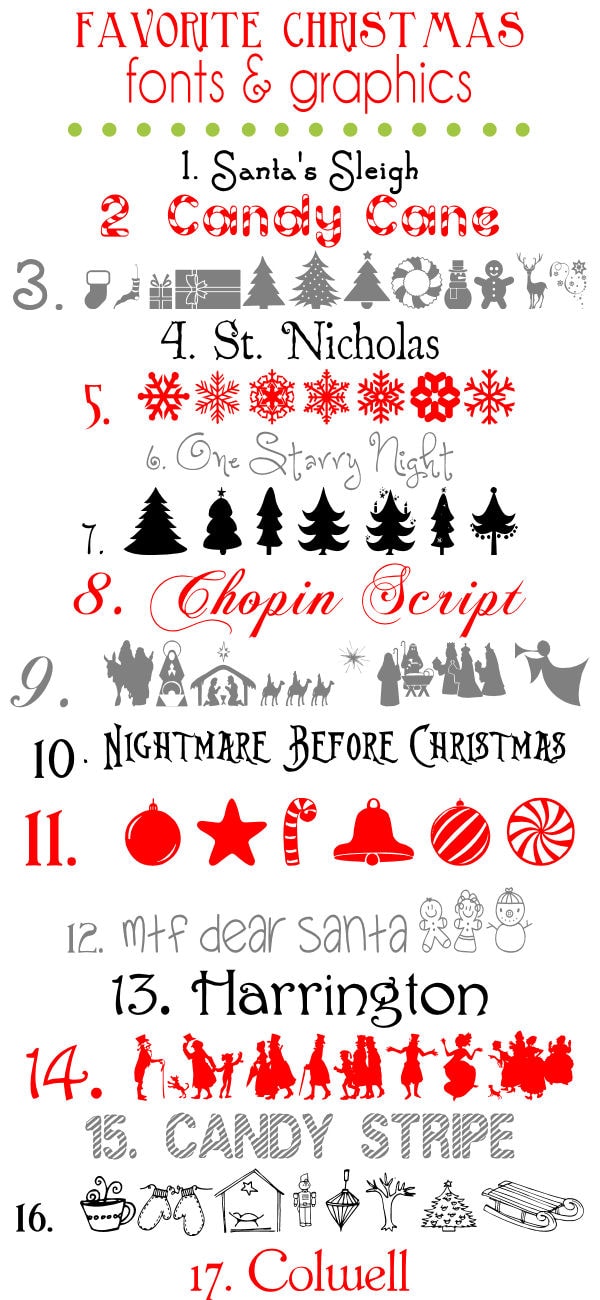 Favorite Christmas Fonts and Graphics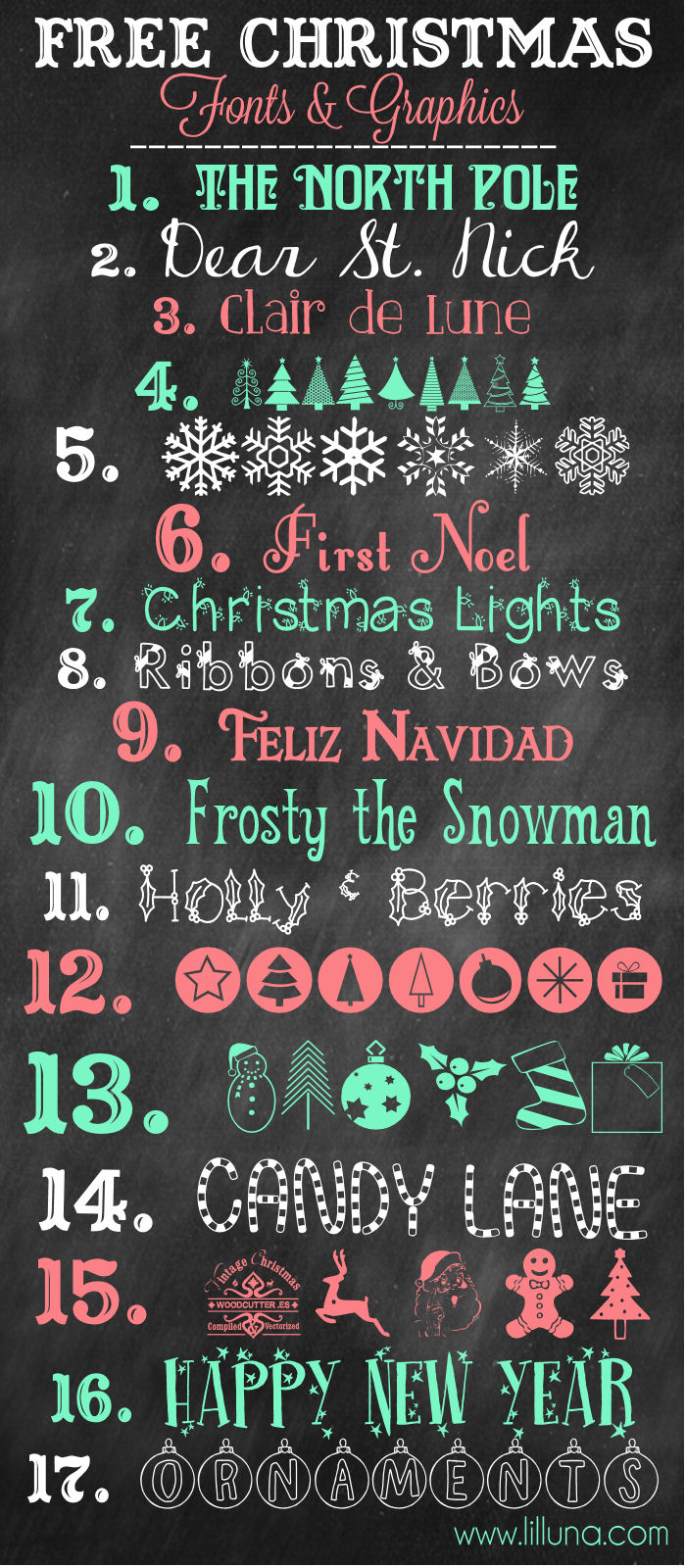 And yesterdays post…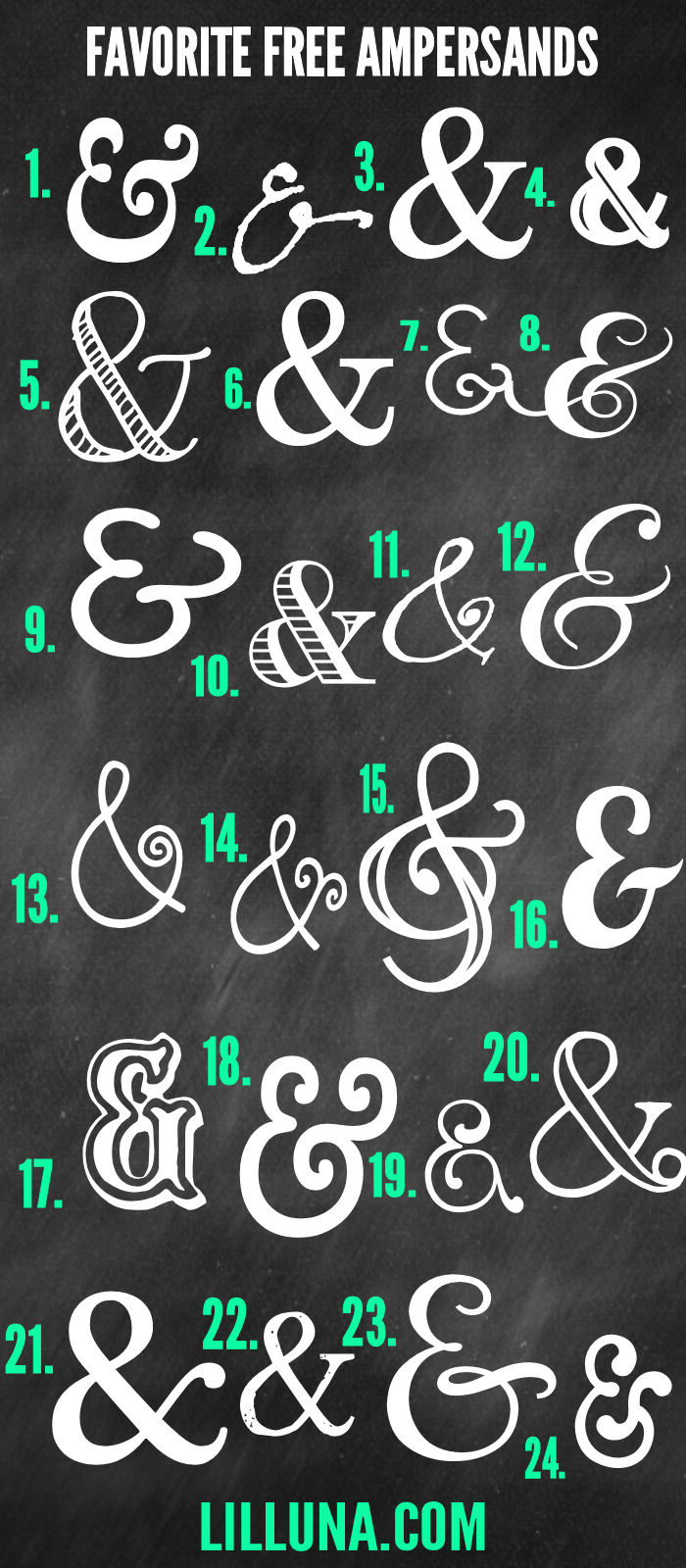 ENJOY!