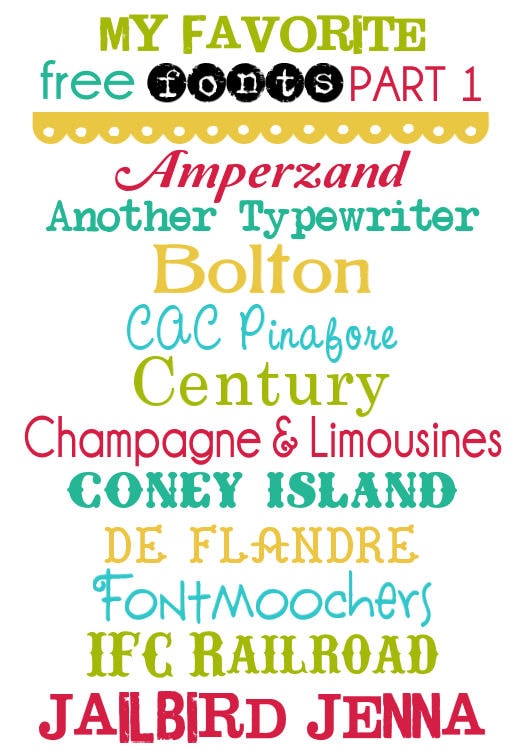 Two down and three more to go. We've done favorite HANDWRITING and SCRIPT fonts so far.
Now I want to share with you my all-time FAVORITE Free Fonts (I have so many, so I decided to divide it in two days).
Amperzand – Another Typewriter – Bolton – CAC Pinafore (the font for Lil' Luna in my header)- Century
Champagne & Limousines (the font I use all over my blog!) – Coney Island – De Flandre – Fontmoochers – IFC Railroad – Jailbird Jenna
Stay tuned til tomorrow for the second half of my favorite fonts. 🙂
For even more FREE fonts be sure to check these out: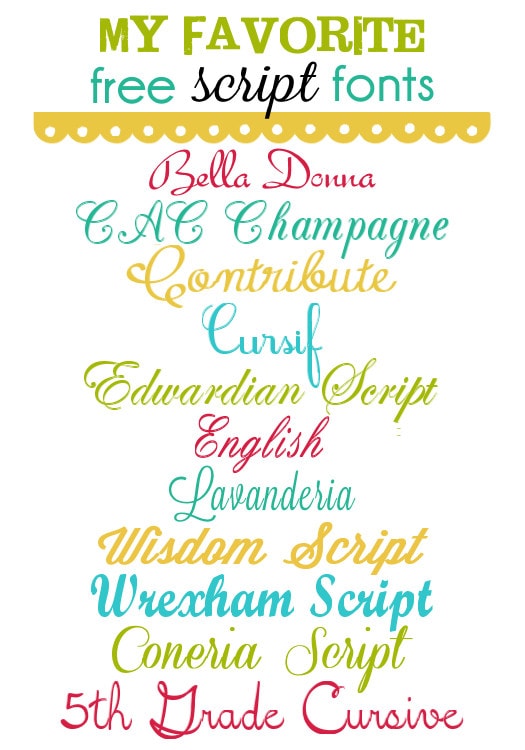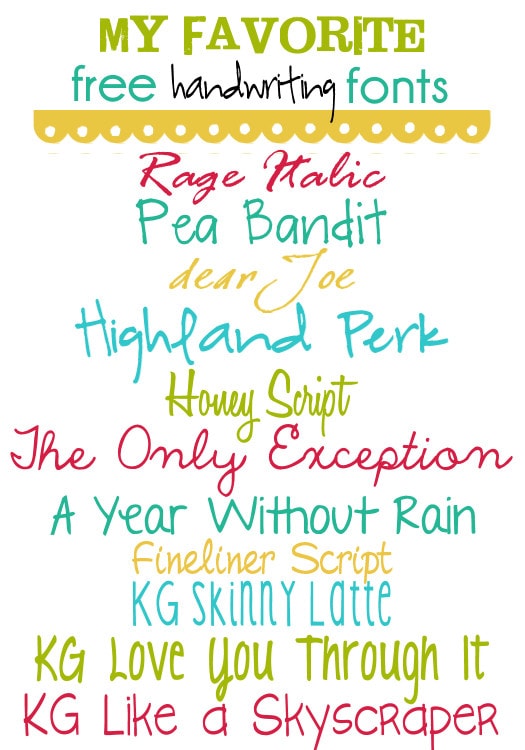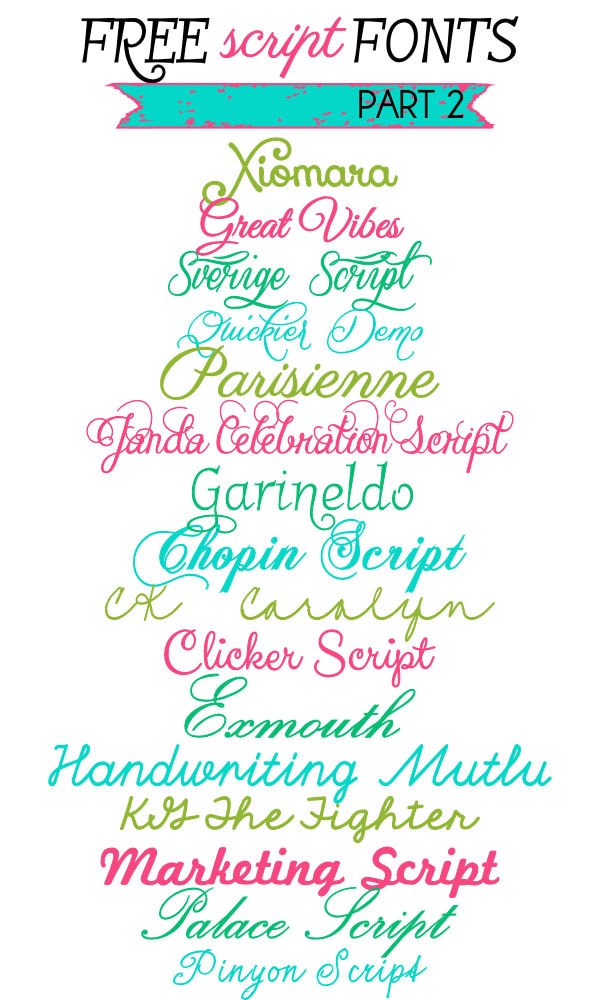 ENJOY!