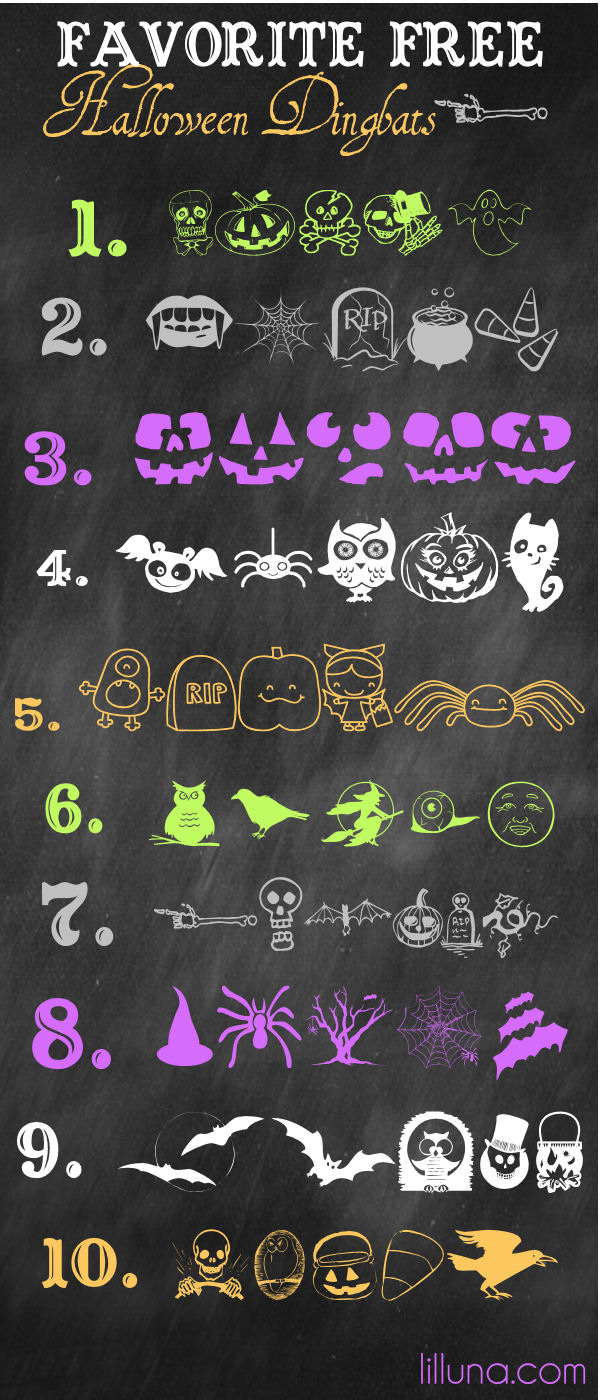 Last week I shared with you my Favorite Free Halloween Fonts.
This week I'm sharing with you my favorite free Halloween Graphics (aka dingbats). These dings are so awesome, and I've already used several in past and upcoming Halloween projects and prints. I have to admit that these dingbats have saved my life in my designs… there's no way I can do them on my own so it's nice to have these handy graphics on hand to use ALL THE TIME!
You may not know what a dingbat is, but for more clarification on them go HERE. If you know what they are and love them just as much as I do, then you'll probably end up downloading all of these too. 🙂
I've showcased just a few of my favorite graphics from each dingbat…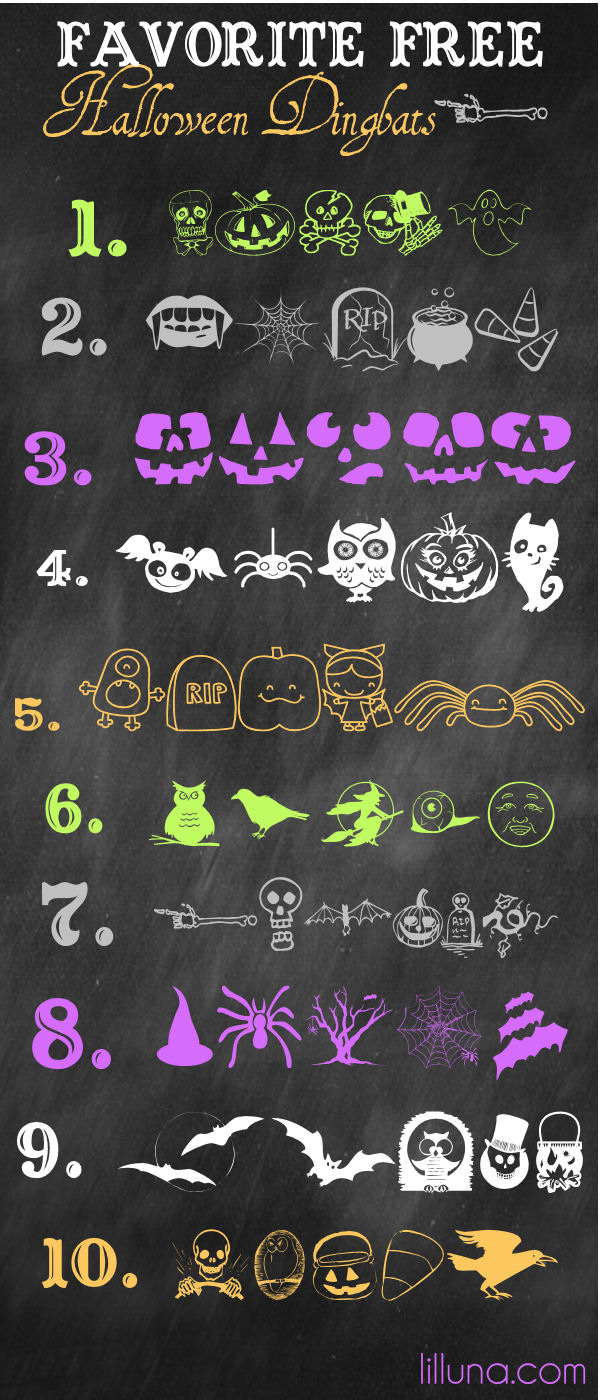 TO DOWNLOAD:
1. BOO – 2. Trick or Treat BV – 3. Punkinhead – 4. HalloCuties – 5. MTF Sweet Halloween Dings – 6. Trick or Treat 2
7. Halloween Borders – 8. Spiders Club – 9. KR Boo Lane – 10. KR Boo Town
Man, I LOVE these!
In case you missed the Halloween Fonts go HERE.

And for more of my Favorite Free Holiday Graphics be sure to check out: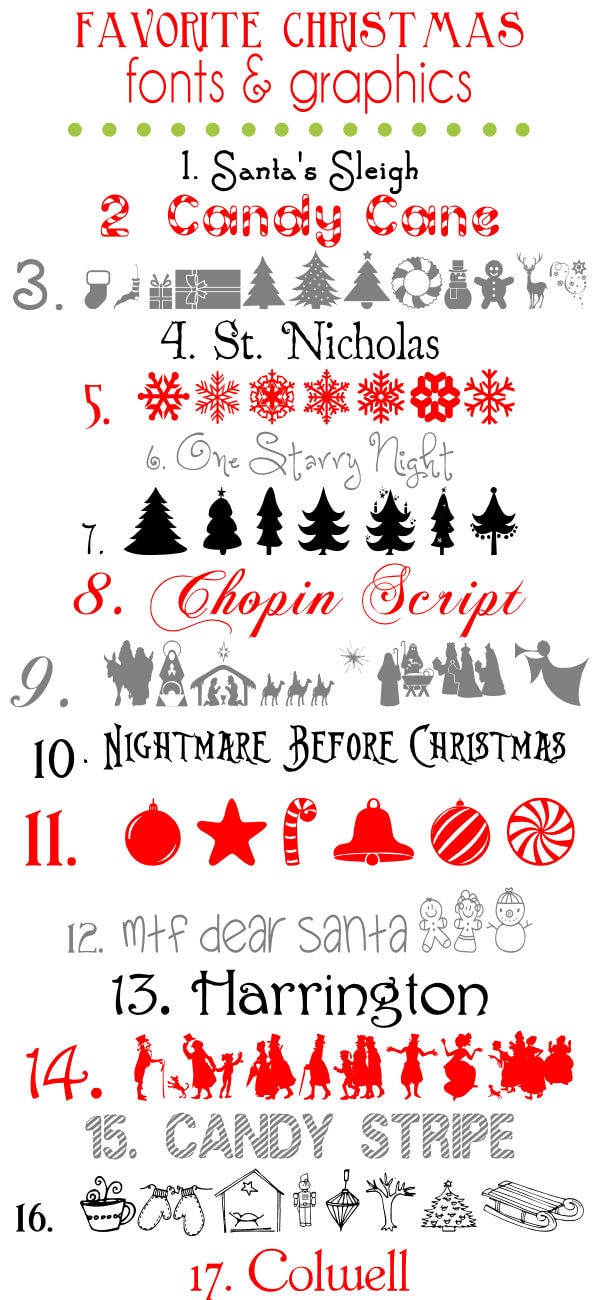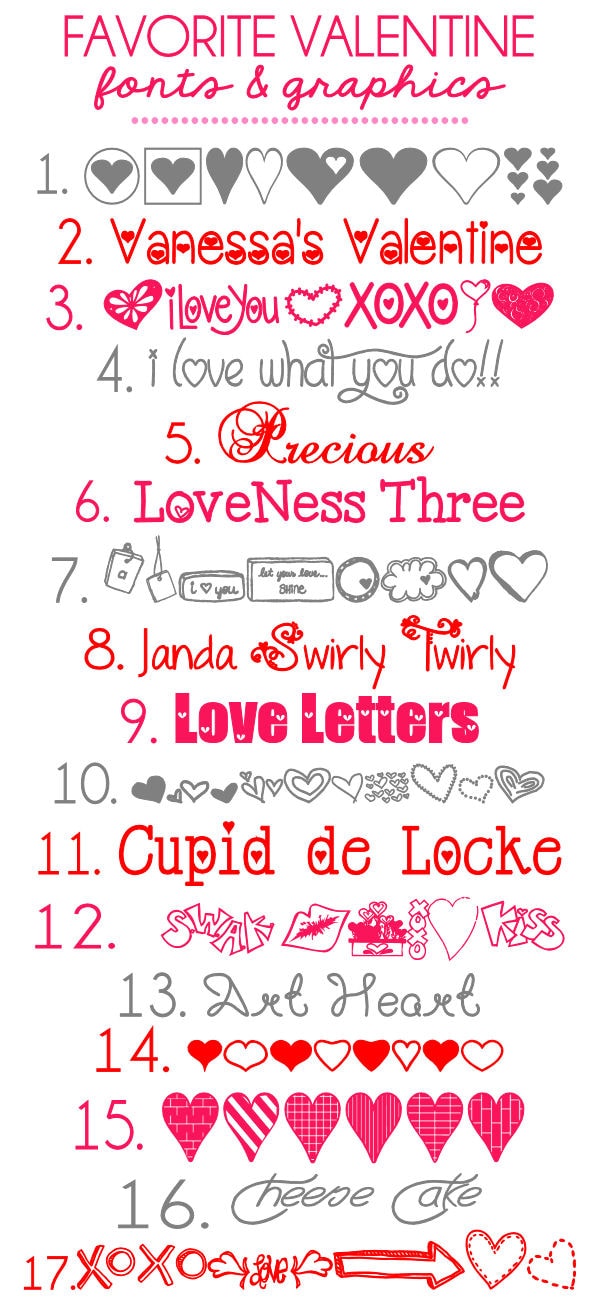 Hope you can use these just as much as I can. 🙂
For all FREE Font Collections go HERE.
For all TIPS go HERE.
And get weekly emails with monthly freebies by signing up for the Lil' Luna newsletter. 🙂
For even more great ideas follow me on Facebook – Pinterest – Instagram – Twitter – Periscope.
ENJOY!