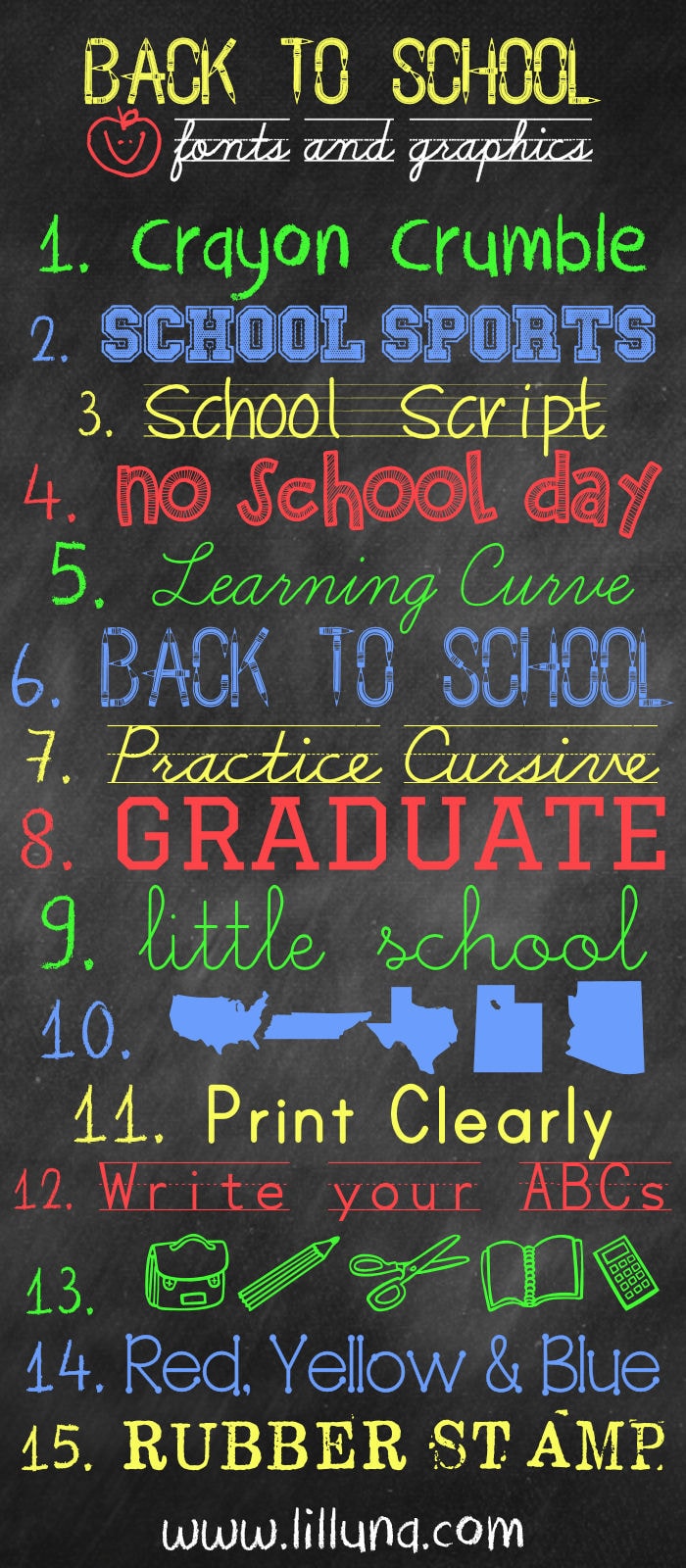 Have your kids all ready gone back to school?
I know for some in Arizona, they have! My niece and nephew headed back this week. Craziness, I know! I'm so glad we still ave a good 4-5 weeks before Lily heads to First Grade, and Gav and Evie to preschool. Even though we still have a month, I know heading back to school is on a ton of parents' minds and in case you're looking for some cute and FREE FREE Back to School Fonts and Graphics I wanted to make sure you were covered! 😉
I've blogged about my obsession with fonts before, so it's no secret. I love using these bad boys to create fun little prints, tags and gifts for others and love that you can find so many fonts and dingbats that are free for personal use (SCORE)! I'm hoping you can use some of these ones to make some fun designs… I know I will be! 😉
To Download these free fonts be sure to head to the following places….
1. Crayon Crumble – 2. School Sports – 3. School Script – 4. No School Day – 5. Learning Curve
6. Back to School – 7. Practice Cursive – 8. Graduate – 9. Little School – 10. Ding Maps
11. Print Clearly – 12. Write your ABCs – 13. School Days – 14. Red, Yellow & Blue – 15. Rubber Stamp
How can you not love a good, FREE font or dingbat?!
I know I can't resist!
For more free fonts on the site be sure to check out these holiday favorites you'll want to download for the upcoming months…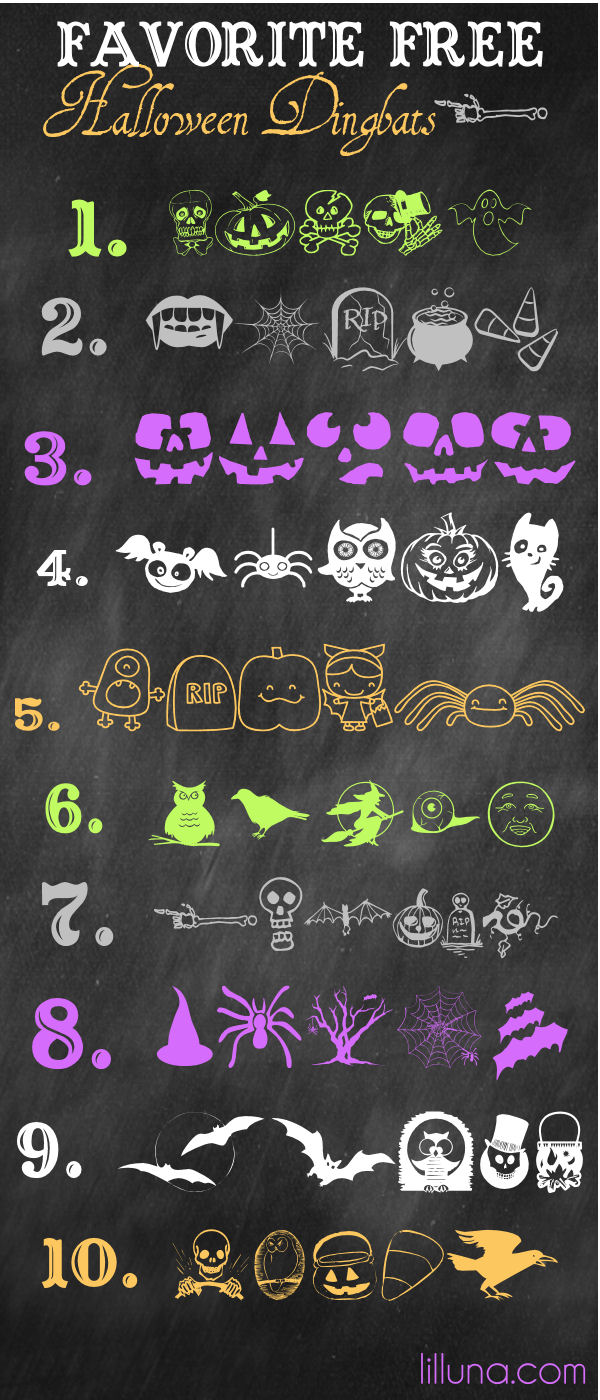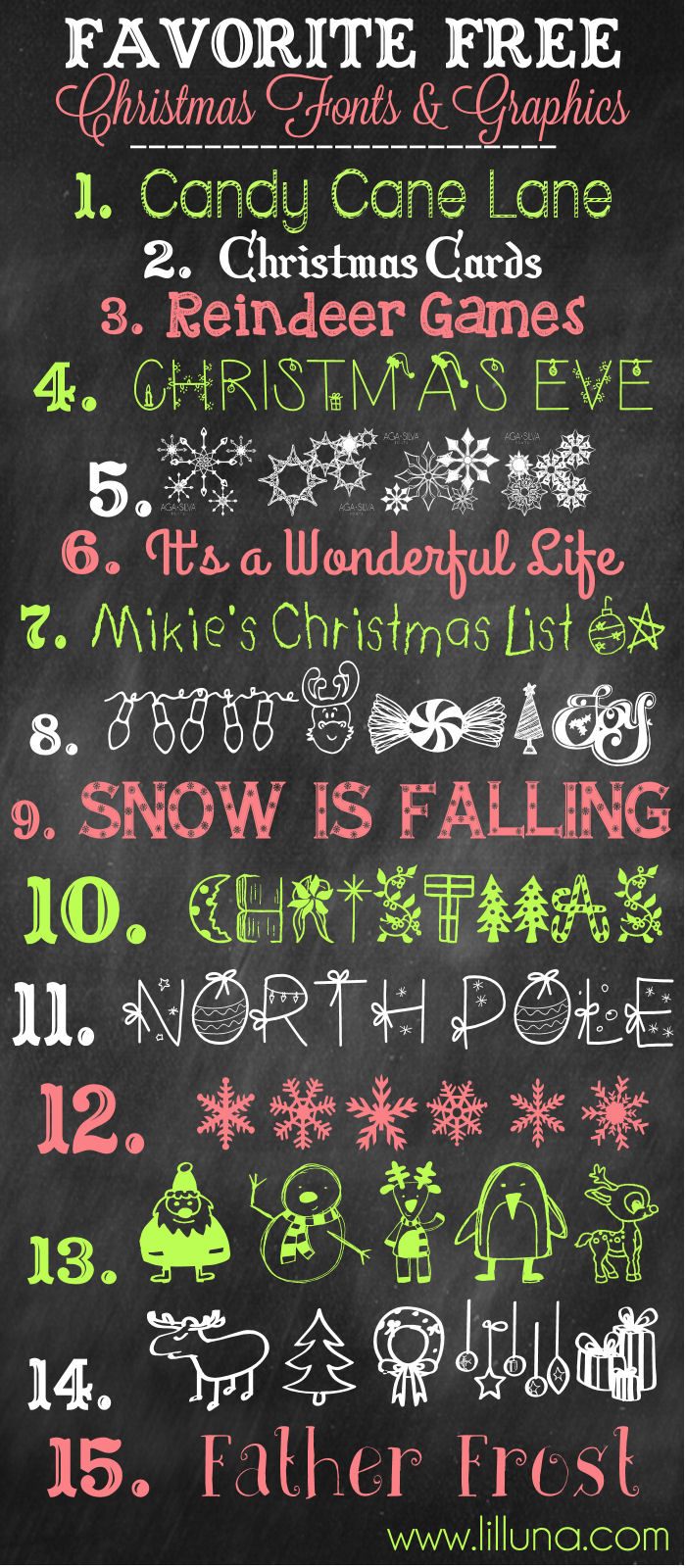 Favorite Free Christmas Fonts and Graphics
Also, in case you're wondering how to download and install the to add to pictures and graphics check out this post: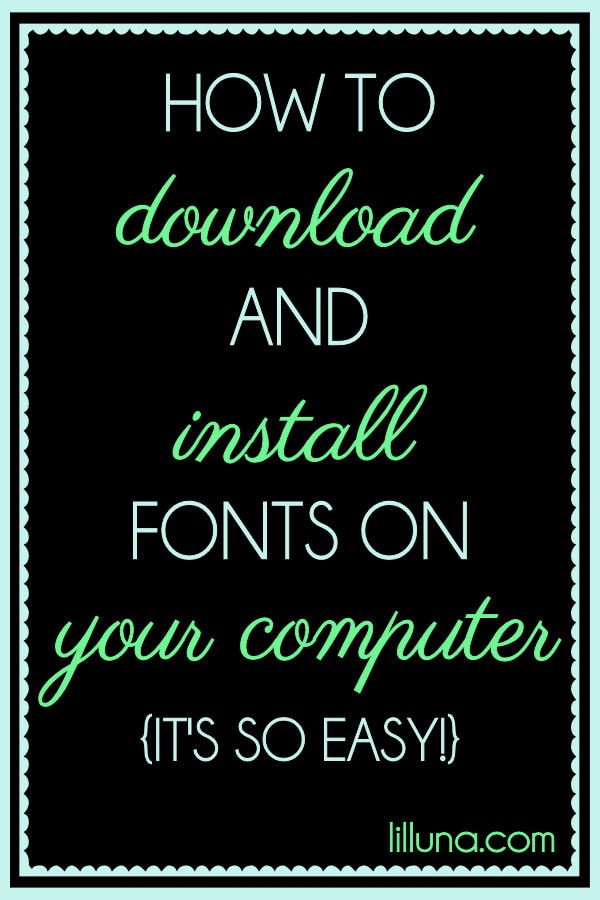 How to Download and Install Fonts
For more information about dingbats and fonts go HERE.
For all free fonts on the site go HERE.
And get weekly emails with monthly freebies by signing up for the Lil' Luna newsletter. 🙂
For even more great ideas follow me on Facebook – Pinterest – Instagram – Twitter – Periscope.
ENJOY!