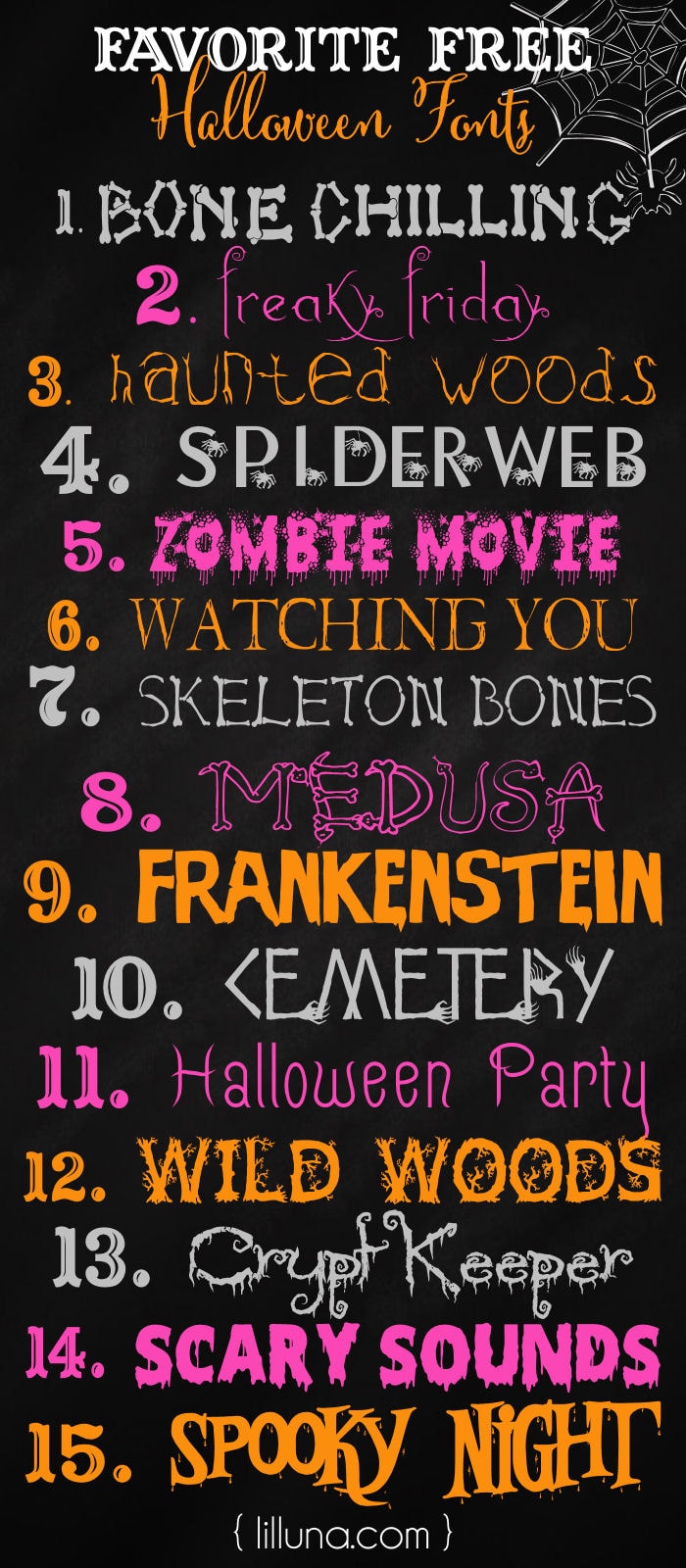 EEK!!!
This is my first Halloween post of the season, and I cannot tell you HOW excited I am about it! I know some of you may think it's early, but you have to think of blogs a little like magazines… We need to share the ideas early so that all of YOU have time to use them for your own creations. And just coming from the Better Homes & Gardens Headquarters last week, you guys don't even know how early they REALLY do things! Let's just say that a ton of next year is already planned and photographed. I'm lucky if I can work 2 months in advance. 😉
With that in mind, I am so excited to share with you my Favorite Halloween Fonts this year. I shared my favorite Halloween Fonts and my favorite Halloween Dings (graphics) last year, but there have been more released since then, and I wanted to make sure you saw them. They can be downloaded for FREE and can be used for many of the creations you'll be making this fall – from party invitations to printables, the options are endless!
You may not be addicted to fonts as much as I am, but I hope you enjoy these free guys – they are SO fun to use!
1. BONE CHILLING (4 Dogs) 2. FREAKY FRIDAY (Anywhere but Home) 3. HAUNTED WOODS (Valium)
4. SPIDER MOVIE (KR Along Came a Spider) 5. ZOMBIE MOVIE (Zombie Slayer) 6. WATCHING YOU (I Still Know)
7. Skeleton Bones (Bu Deboned) 8. Medusa (Serpents) 9. Frankenstein (Evil of Frankenstein)
10. Cemetery (Amhole) 11. Halloween Party (Quixote) 12. Wild Woods (Wild Wood)
13.Crypt Keeper (Pyrite Crypt) 14. Scary Sounds (Halloween Font) 15. Spooky Night (Bleeding Freaks)
To learn how to DOWNLOAD & INSTALL FONTS go HERE.
And for more great Halloween Fonts & Graphics, check out: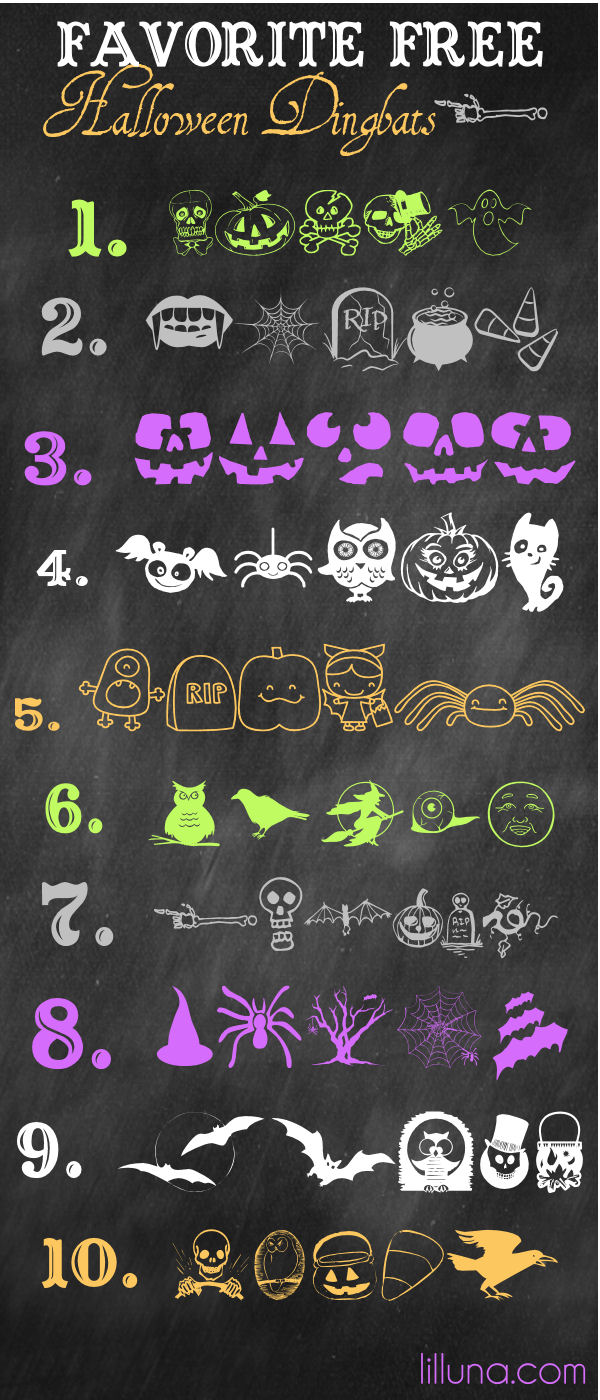 And for those who are REALLY thinking ahead… here are some Christmas Fonts & Graphics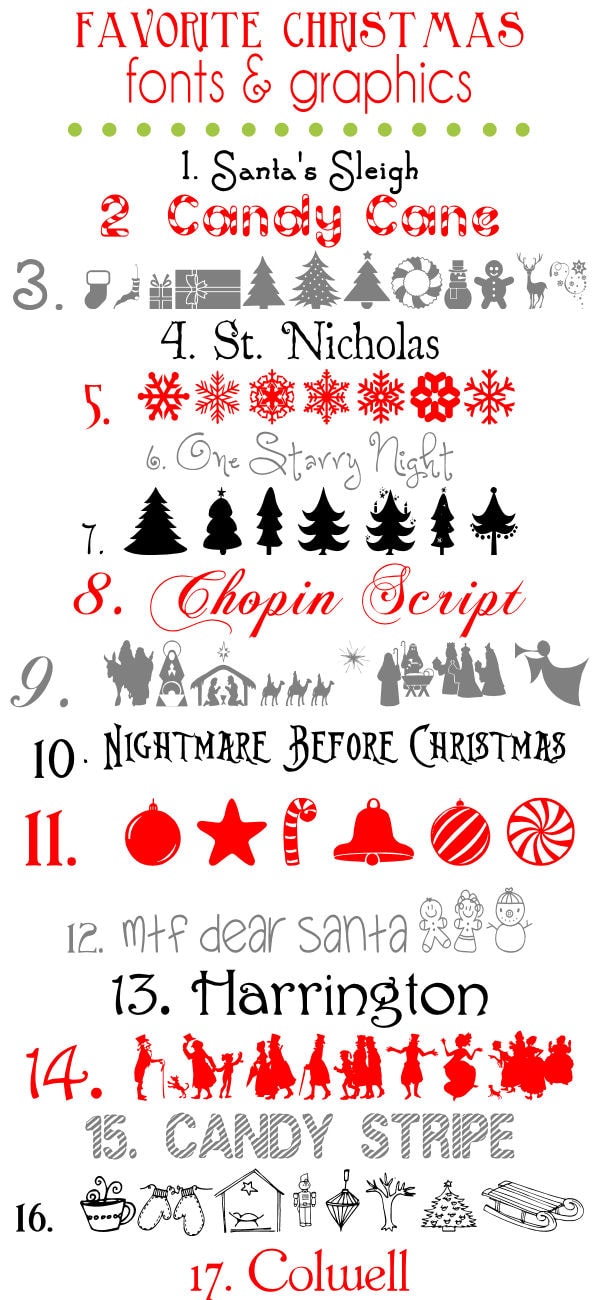 Favorite Christmas Fonts and Graphics
Yes… I have lots of favorite fonts, so to check them all out go HERE.
For all FREE prints go HERE.
And get weekly emails with monthly freebies by signing up for the Lil' Luna newsletter. 🙂
For even more great ideas follow me on Facebook – Pinterest – Instagram – Twitter – Periscope.
ENJOY!