FREE Mother's Day Questionnaire Printable for mom and grandma. It's the perfect gift for kids and grandkids to gift because it's personalized and treasured by anyone who gets one.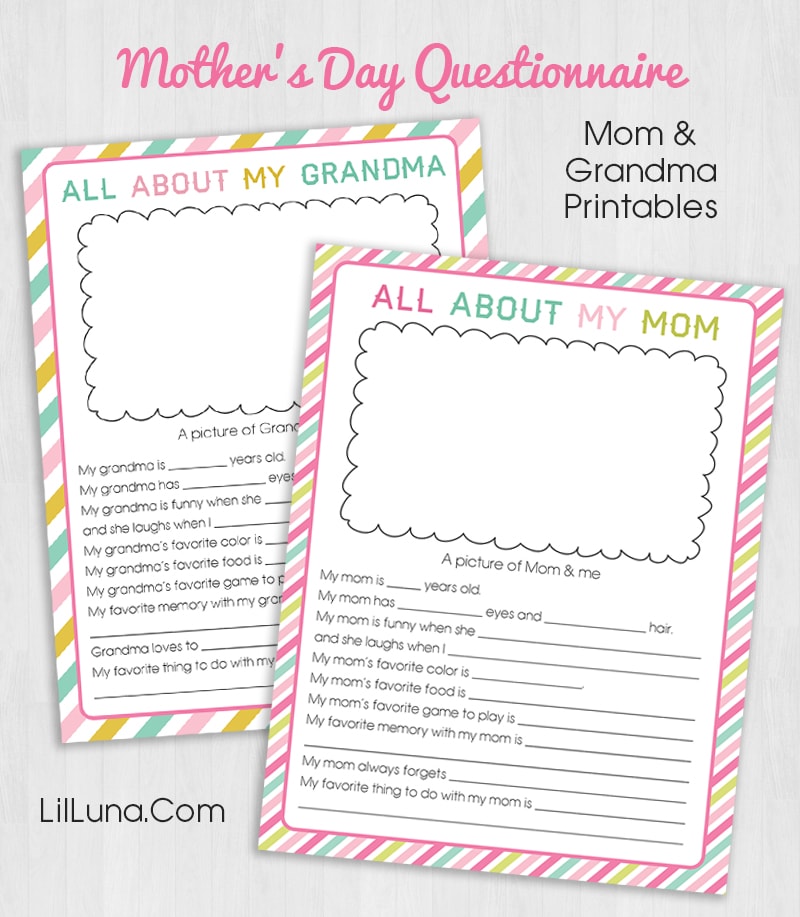 Mother's Day Questionnaire Printable
Hi there! Michelle again from My Belle Michelle. I had so much fun coming up with this printable for Mother's Day. I combined two of my absolute favorite things: Children's drawings and fun questions for kid's to answer. Seriously love how it turned out. Nice, bright and fun – the perfect, personal, fun gift for mom and grandma's everywhere.
As a mom, I've always loved getting these as gifts because we all know the funniest things come from the mouths of babes. I like to keep these each year and look back at them and see how they've grown as well as see how much stronger our relations has become. In all honest, I think it's safe to say that I'd rather get these than chocolates or flowers any day. 😀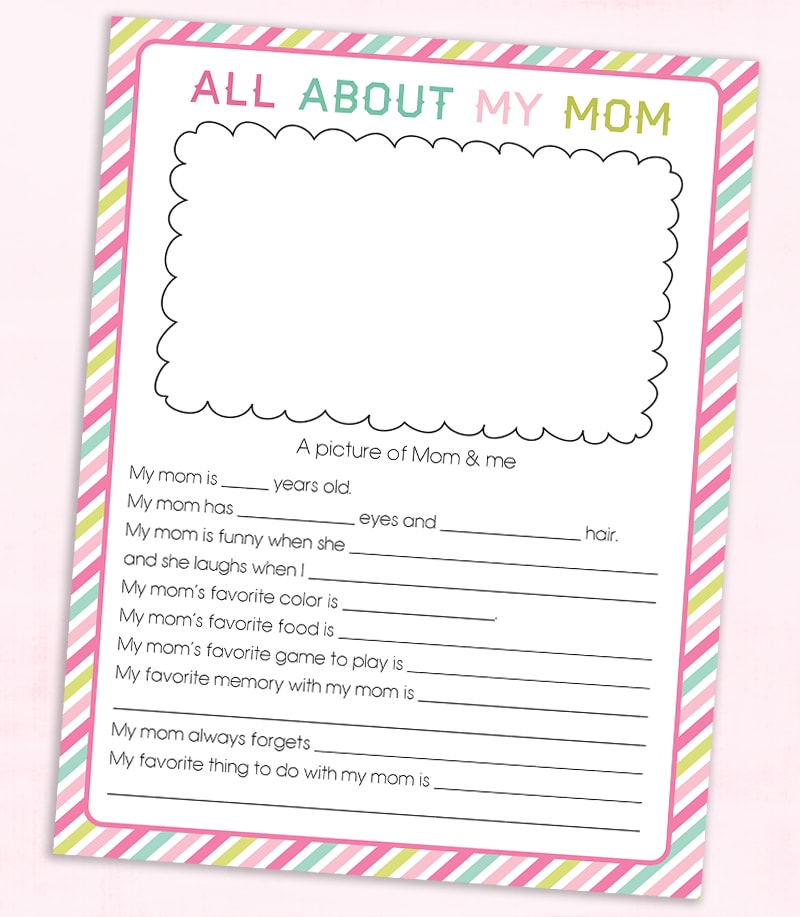 All About My Mom (and All About My Grandma)
As you can see, we ended up making a few different versions. We have some different designs, but we also wanted these to be available for moms and grandmas (can't leave them out!)
Our kids have loved printing and filling these out for grandma each year, and we love that there is a space for pictures too. It's such a simple but thoughtful gift to give each Mother's Day. 😀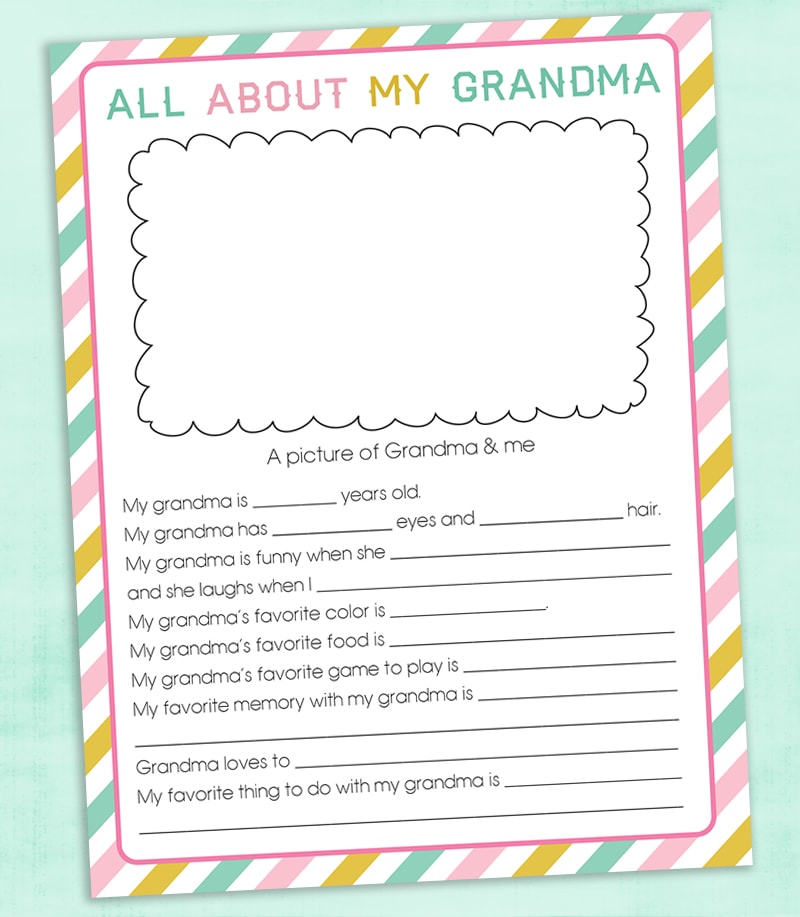 I love children questionnaires, and I was not disappointed by my children's answers. It was so funny to hear how old they thought I was (they were not as kind to poor grandma!), what color they thought my hair was, their favorite memories they have, etc. I know my mom will enjoy reading through the responses just as much as I did.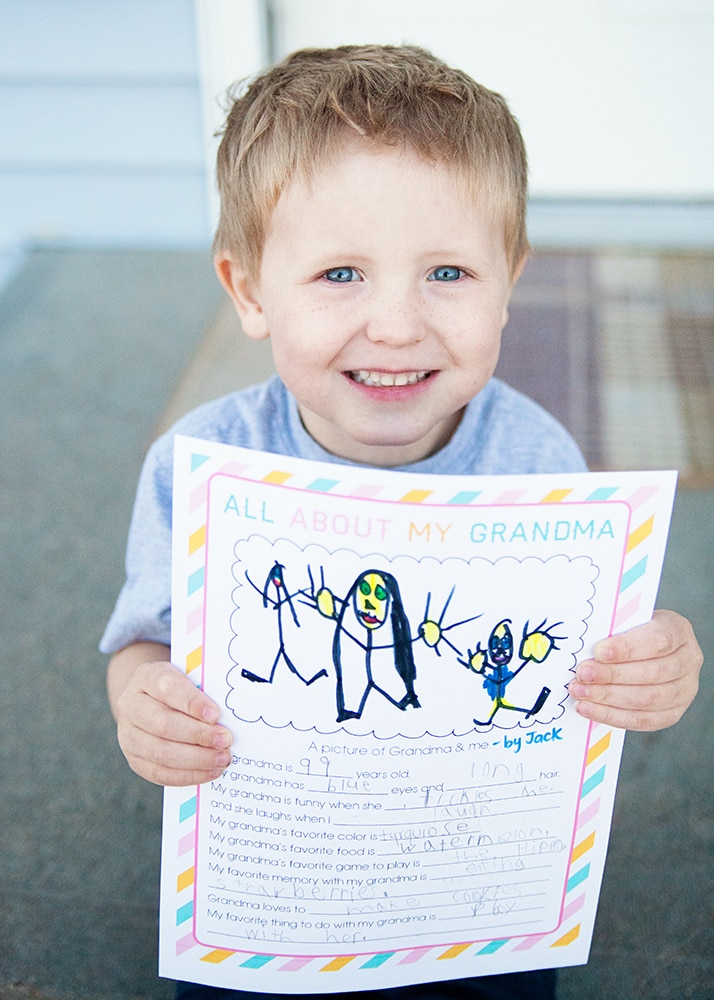 I was so happy with how they printed out too. I just printed mine out on my canon printer from home and they printed out beautifully. For more fun ideas and printables, visit my blog. You can also follow me on Pinterest.
——————————————-
These prints are SOOO cute!Thank you, Michelle. I'm going to make sure my hubby sees these so he can have the kiddos fill them out for me on Mother's Day. 😉 For more great prints from Michelle head on over to My Belle Michelle.
For more great prints and gifts for mom, be sure to check out:
For all Mother's Day idea on the site go HERE.
ENJOY!