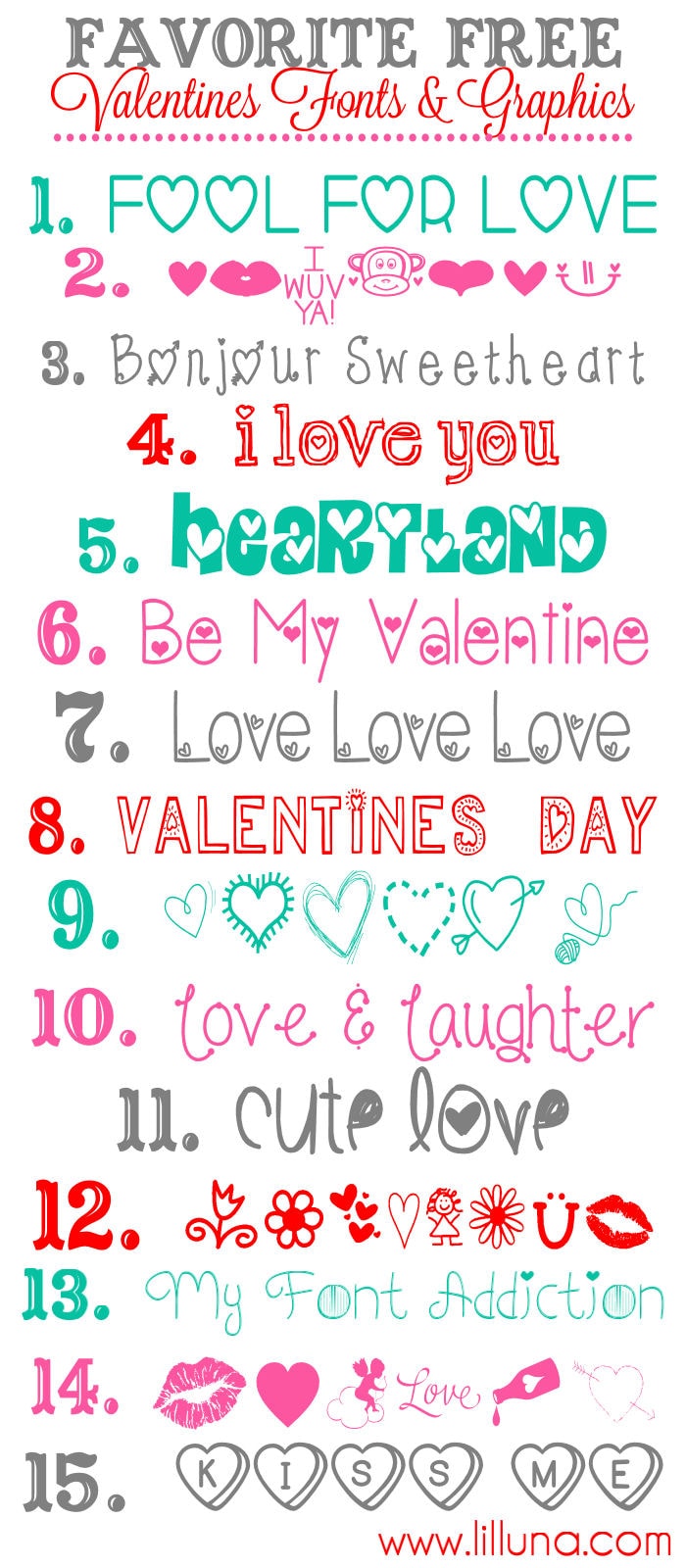 If you're a font addict like me, you've often found yourself on sites like fontspace.com or dafont.com for hours at a time. Maybe you're not as bad as me and think I'm just plain crazy. 😉 The fact is I need help for my font addiction.
PROOF: When a computer or laptop breaks, most people's first thought is: "Oh man, I don't want to spend the money buying a new computer." My first thought, "Oh man, I'm going to have to download and install ALL my fonts all over again!!" Haha.
Yes, I'm pathetic at times. 😉
That being said, I still like sharing my new favorite fonts with you guys. Last year I shared some Valentine's Fonts, and this year I'm sharing even more FREE Valentines Fonts and Graphics. I hope you can use them for some upcoming projects and prints!
1. Fool for Love – 2. MF Dings 2 – 3. KB Bonjour Sweetheart – 4. LT Chickenhawk
5. Heartland – 6. Vanessa's Valentine – 7. LoveNess Three – 8. Jules Love
9. PW Little Heart – 10. Love and Laughter – 11. Cute Love – 12. VB Dings Two
13. My Font Addiction – 14. Love Romance – 15. Sweet Hearts
SO many great ones. I've already used several for some upcoming Valentine's projects. 🙂
In case you missed last year's collections, be sure to check it out HERE: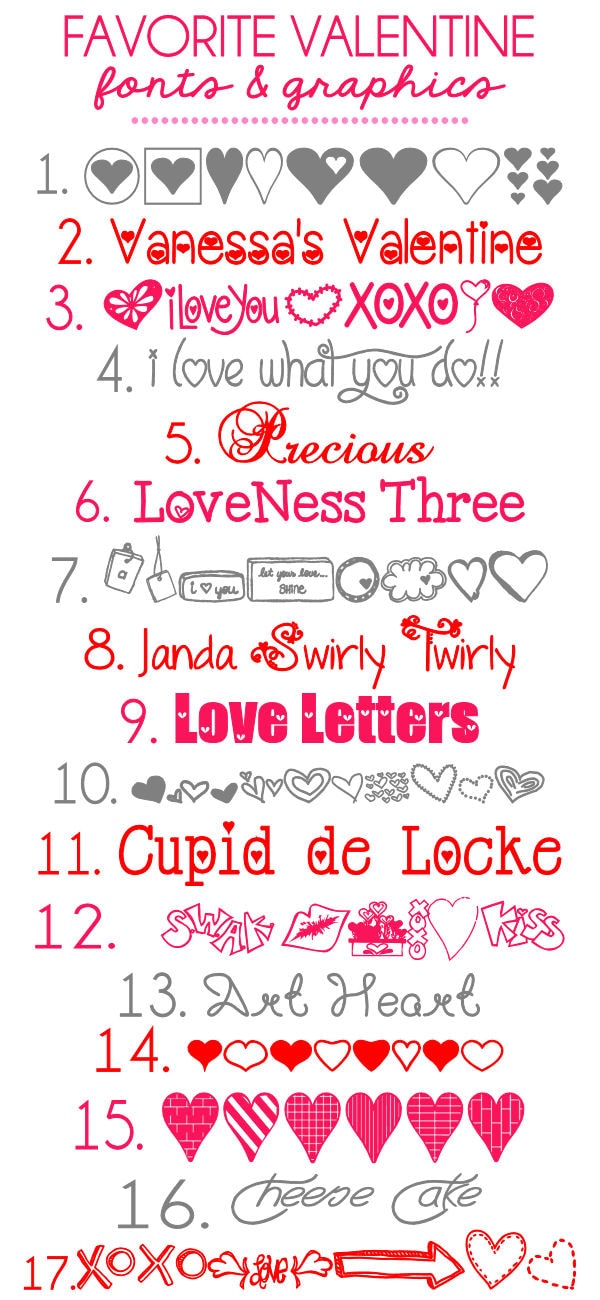 And check out some of my favorite Free Script Fonts: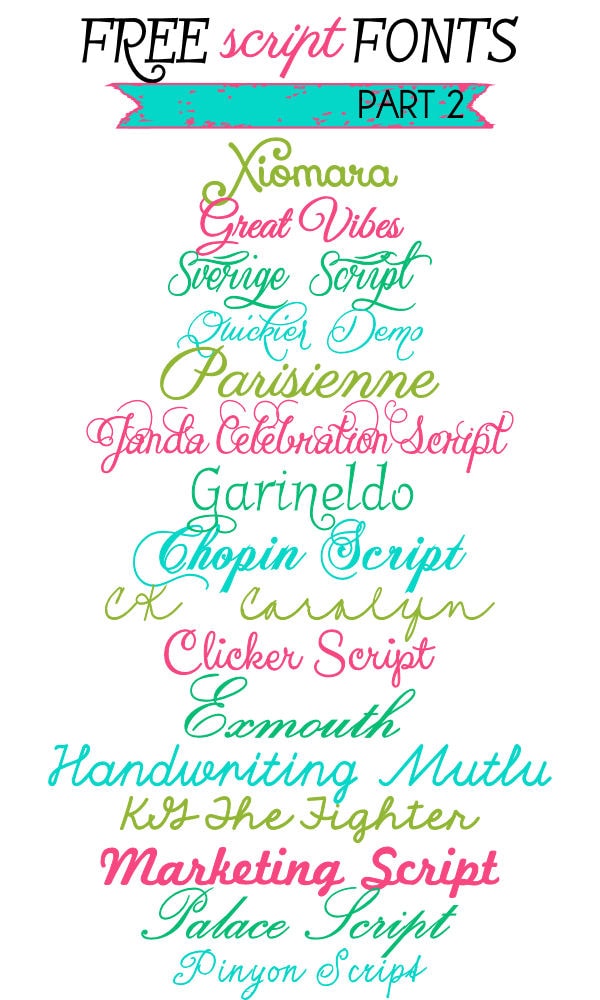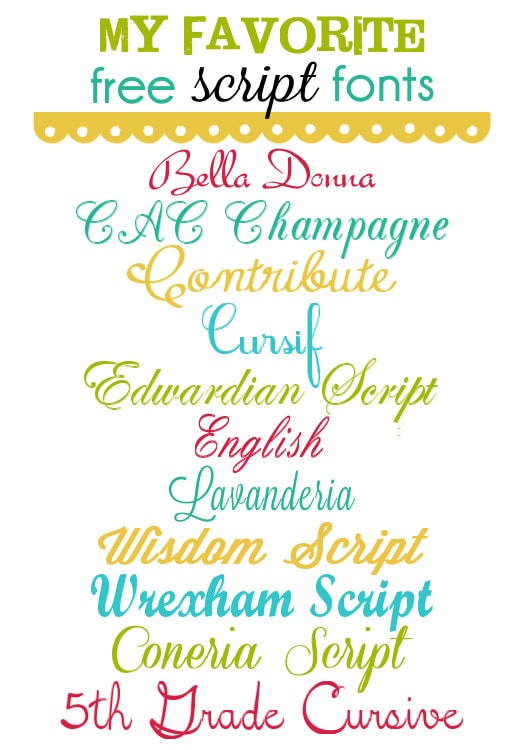 ENJOY!