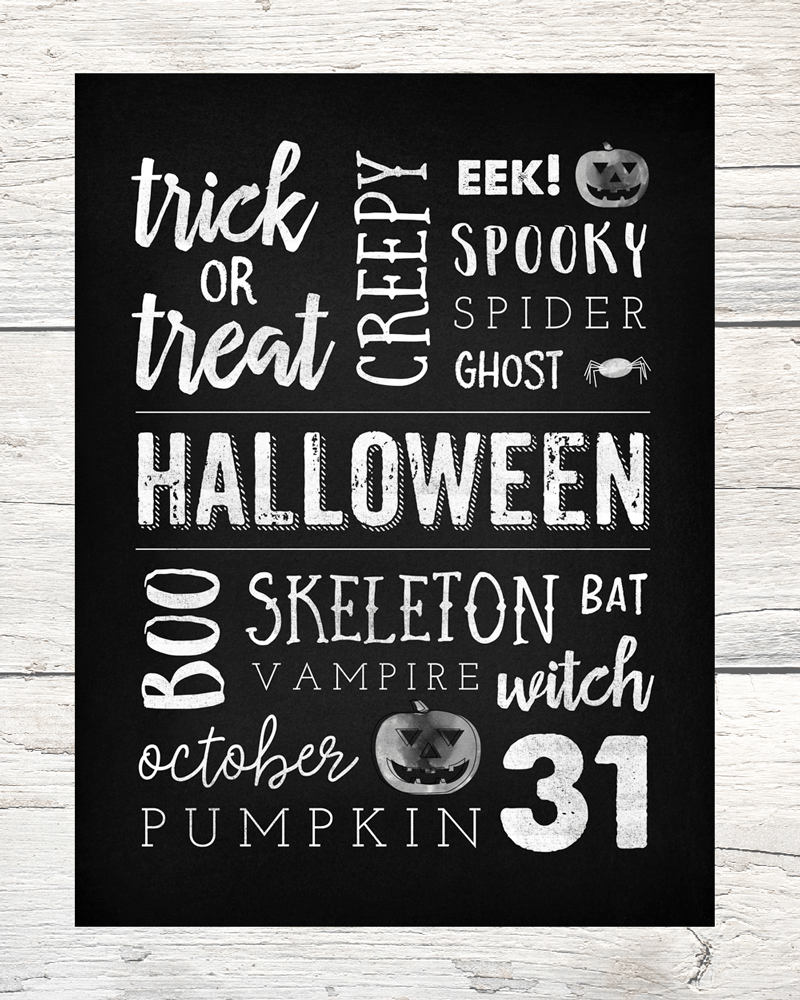 Hey it's Kendra here! So Halloween is a BIG deal at our house! I mean like it's my husbands favorite holiday and we go all out on decorations!!! Last year I made a GIANT Halloween poster and it was so fun to use as a backdrop for photos and to decorate around!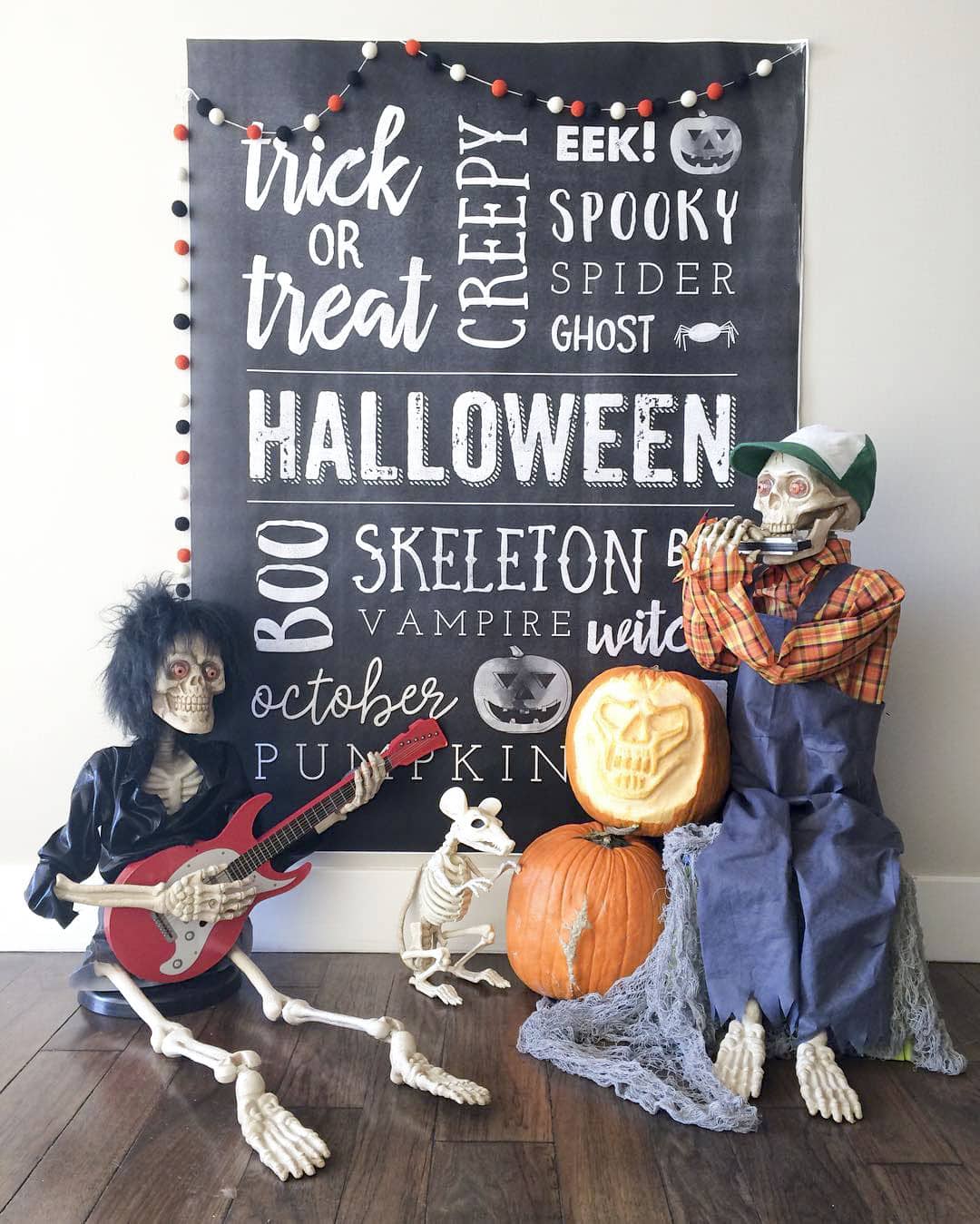 My little boy Parker helped me take photos. Isn't he adorable in all his different costumes from our dress up box! He wanted to try them all on!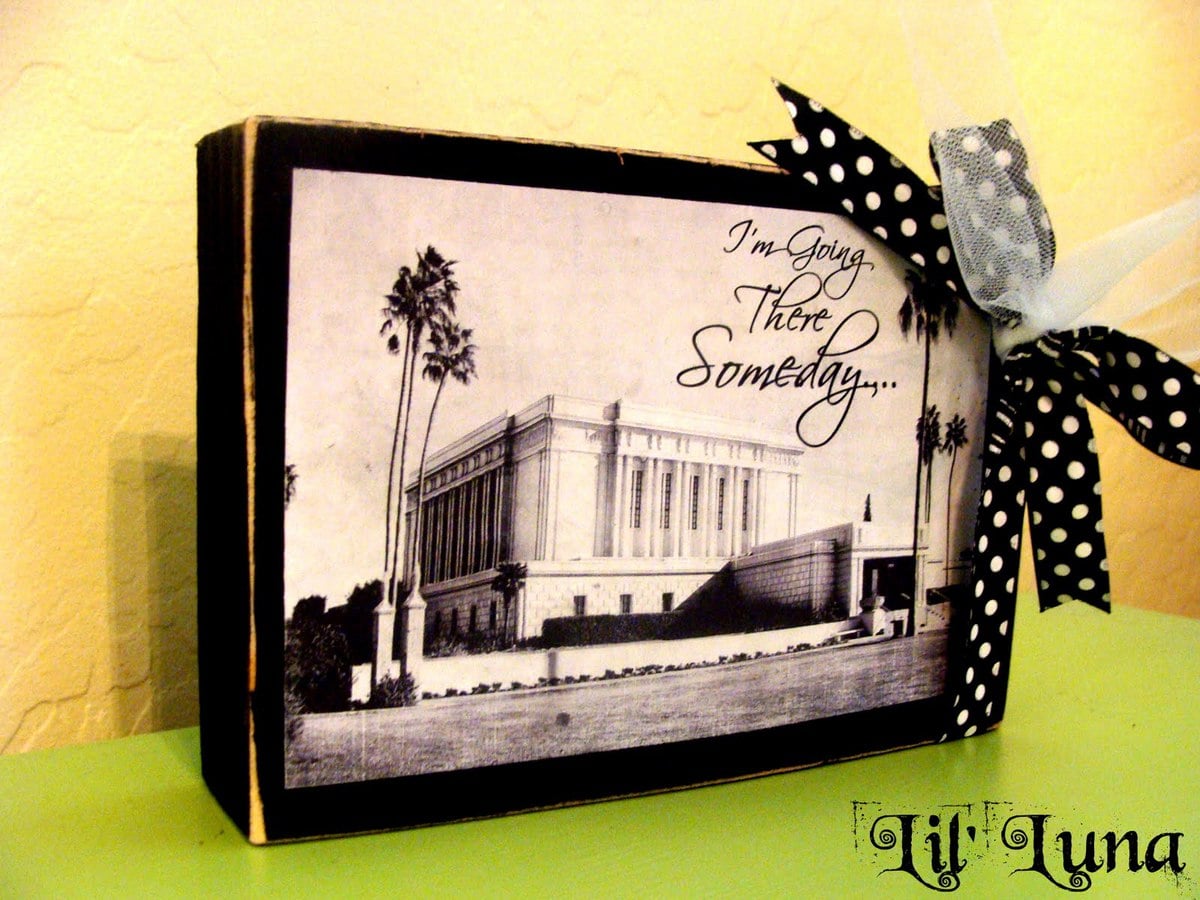 Isn't the GIANT poster fun?! Technically this is called a Black and White Engineer Print. And guess what the best part is?! It only cost me $7 to print from Staples and pick up in the store! It will cost more if you don't have a Staples by you and have to have it shipped. Or you could check with your local print store and see if they print Black and White Engineering prints.
Here are the links and a few quick screen shots of what it looks like to upload and order the print.
Choose your size. I did 36×48 – That's 3 x 4 FEET! And then click "Design Now"
Click Black and White Engineering Prints
A new screen will pop open where you can upload your file.
Make sure that you chose to have "Portrait Orientation" — SUPER IMPORTANT!
Once you have uploaded your print you should see the preview. If it looks good order it! 🙂
This is what mine looked like!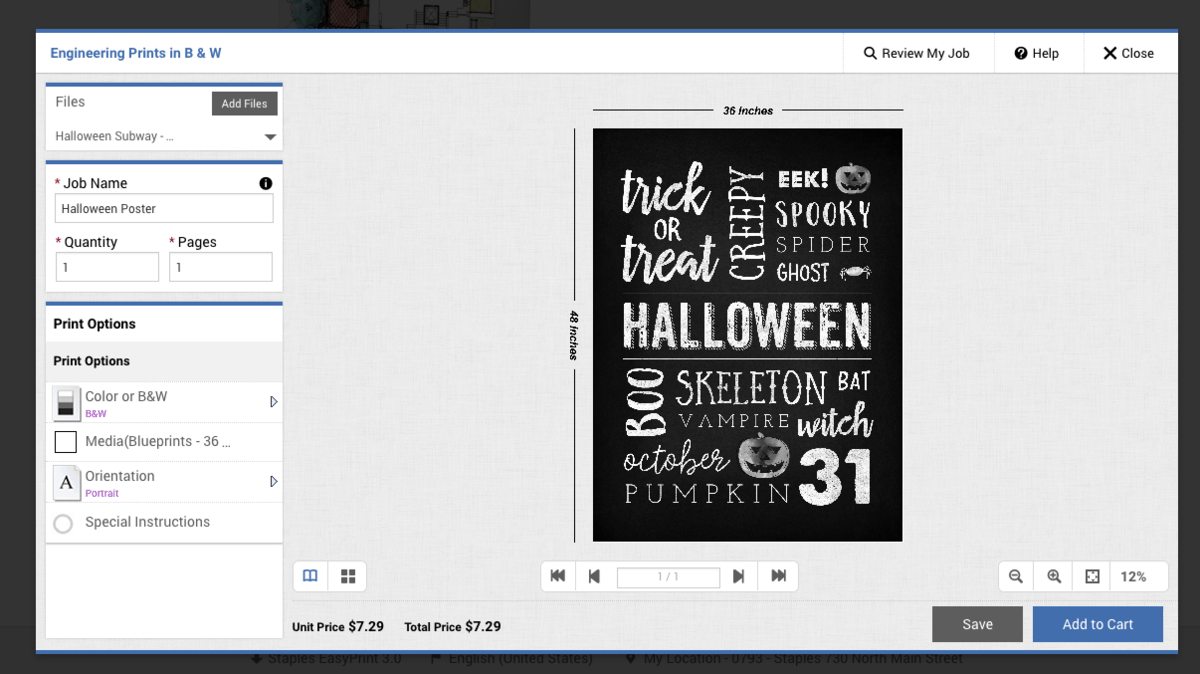 We also wanted to include a FREE 8×10 of the subway!
(As a heads up if you blow up the 8×10 it will be super grainy and pixelated!)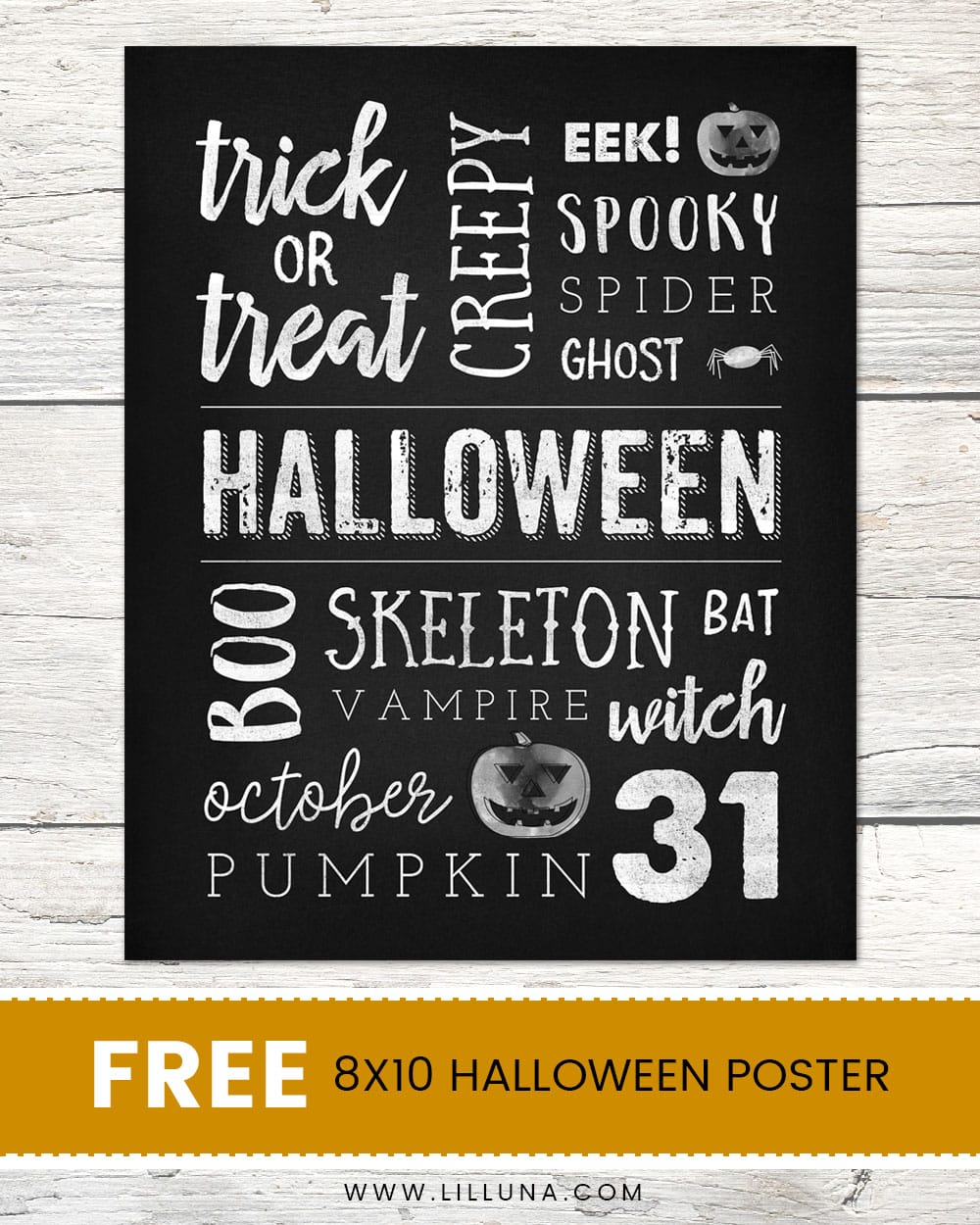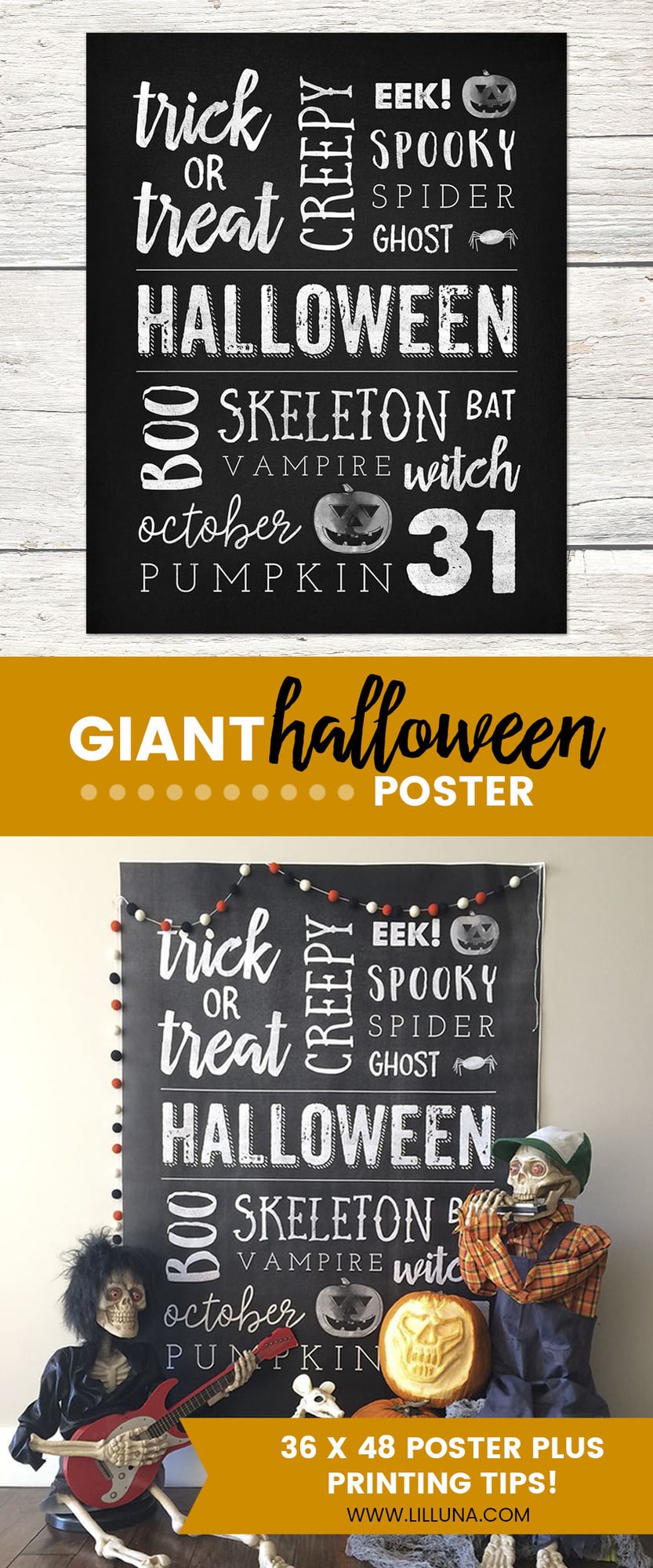 Other Halloween Printables on Kendra John Designs: