This post is sponsored by Huggies. As always, all opinions, are 100% my own.
I think it's safe to say that NURSES are some of the most special people in the world. Each time I had a baby, I was so grateful for my nurses and the care they extended towards myself and my new child. I relied on them and was thankful for their help and care each hospital stay.
Unfortunately, not all moms and babies have the 1 or 2 day stay that I experienced with each of my 6 children. Premature babies need extra special care and attention from NICU nurses and volunteers during their extended stay. My sister, Tara, experienced this with her son, Hunter. Due to preeclampsia, my sister had her baby when she was only 27 weeks. You can imagine how scary this was for her. Hunter weighted only 2 pounds, 1 ounce and ended up spending 1 month in the NICU and 1 month in an extensive care nursery. My sister relied heavily on the help of the NICU nurses and was so grateful for the care and hugs they provided to her son, especially when she couldn't be there herself.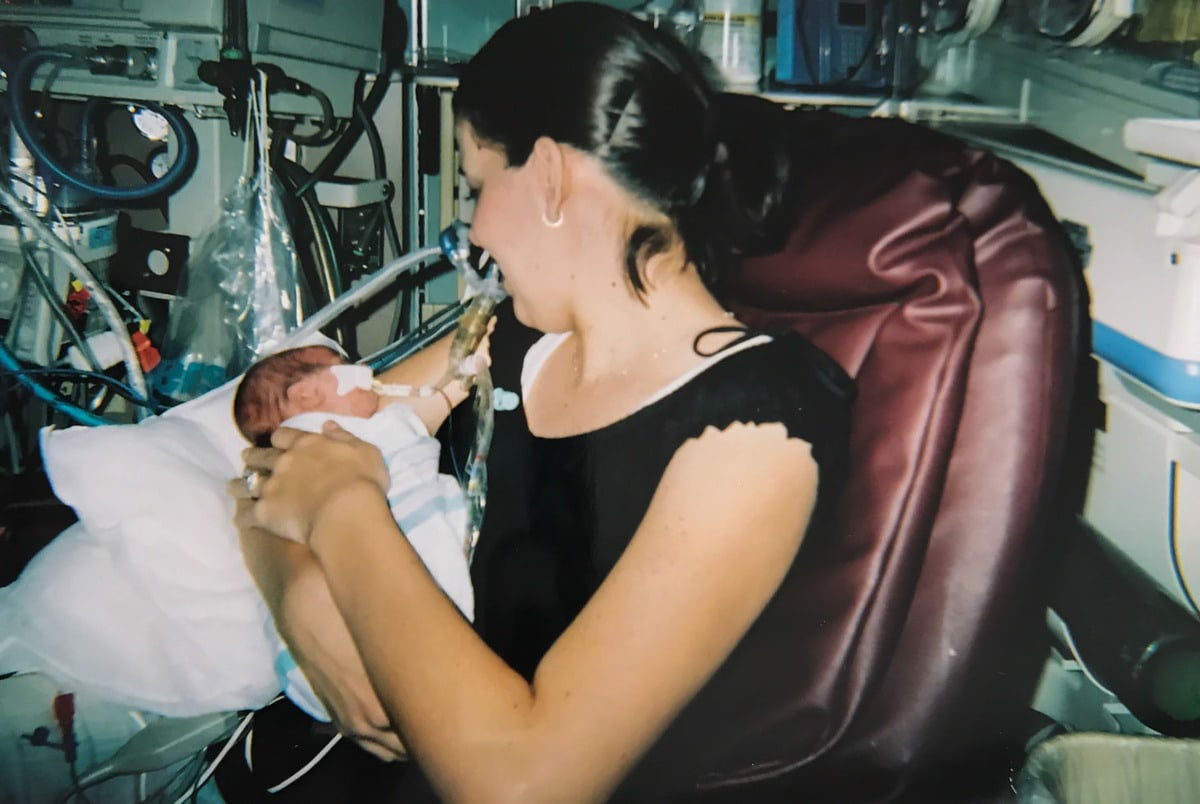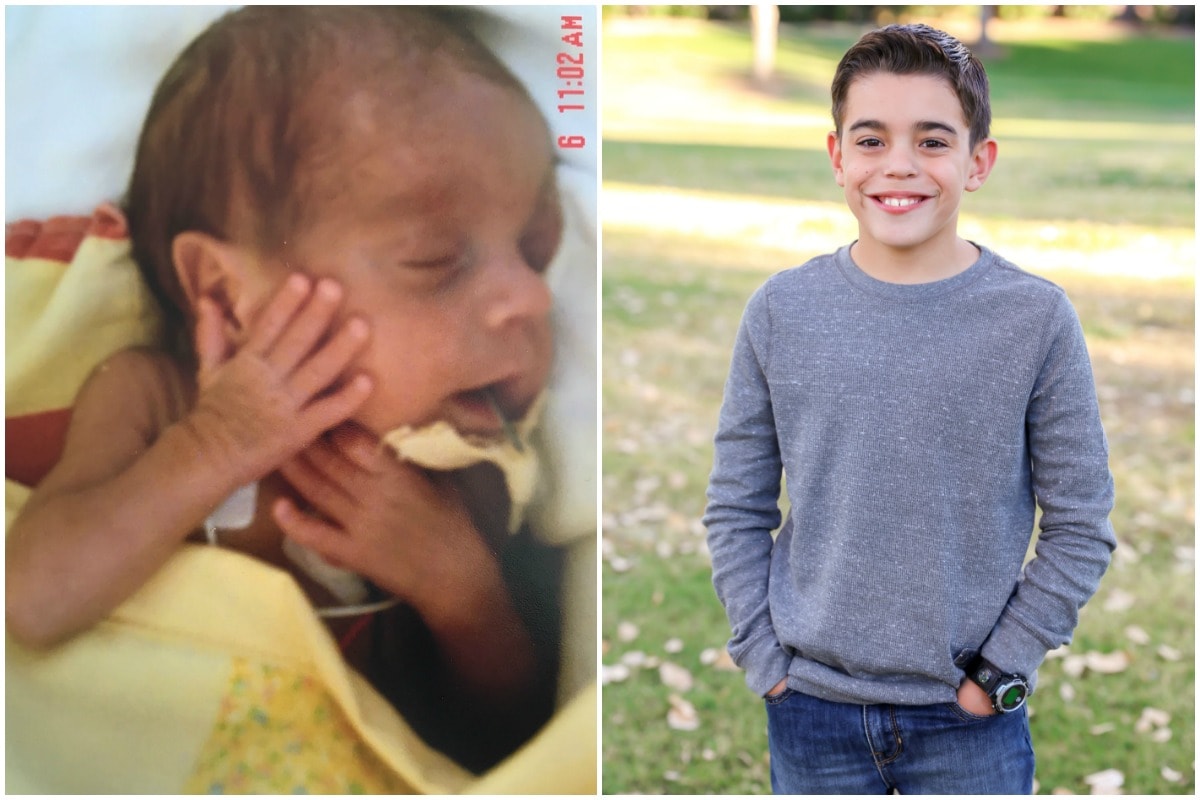 Hunter as a preemie / Hunter now at 11 years old
Why is it so important to hug and hold these babies? According to a recent Huggies study titled "The Power of Human Touch for Babies" skin-to-skin hugs can do more than calm a cry or soothe stress. Hugs can help keep a baby's heart beating at a normal rate, improve sleep and support healthy weight gain – all things so important for babies, especially premature babies. The benefits hugs have on babies is amazing, which is why every Huggies diaper is inspired by hugs. Beyond their products, Huggies is also committed to ensuring that no baby goes unhugged.
Knowing that there are many babies like Hunter who are born early, Huggies established a new grant program to provide much-needed resources and support for the nurses, the babies they take care of, and the volunteers that make it all possible. In fact, Huggies is awarding $10,000 grants to eligible hospitals to enable them to launch a new volunteer hugging program or expand support for an existing program. Knowing moms and dads can't be at the hospital 24 hours a day, Huggies established these No Baby Unhugged grants to ensure all babies get the hugs they need. How amazing is that?! My sister and brother-in-law couldn't be at the hospital all day, every day and were so thankful there were NICU nurses and volunteers to help hold and take care of Hunter. We know these people do so much and spend so much time caring for and holding these babies.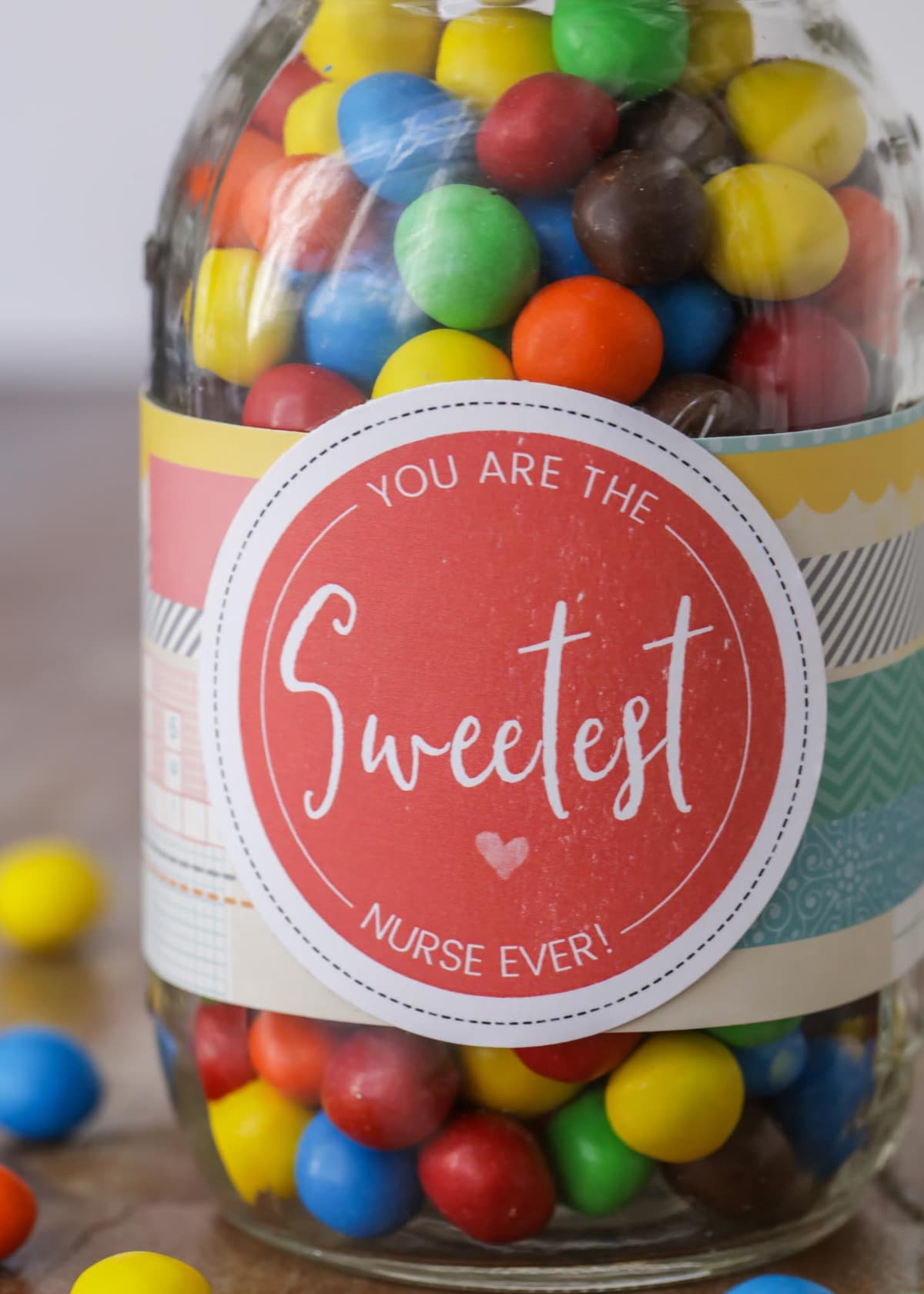 Today, we wanted to share a few nurse gift ideas to give a "hug back" for all the hard work and time they take to tend to these babies. We know it's not always possible to show these health care professionals just how much you appreciate them, but we know giving a small token of appreciation is always so nice.
We made cute tags that can be printed, cut out and attached to different gifts. We made some tags to attach to TREATS, SOAP, or a GIFT CARD. We also made 2 additional tags for any kind of gift card as well as any kind of gift. 😉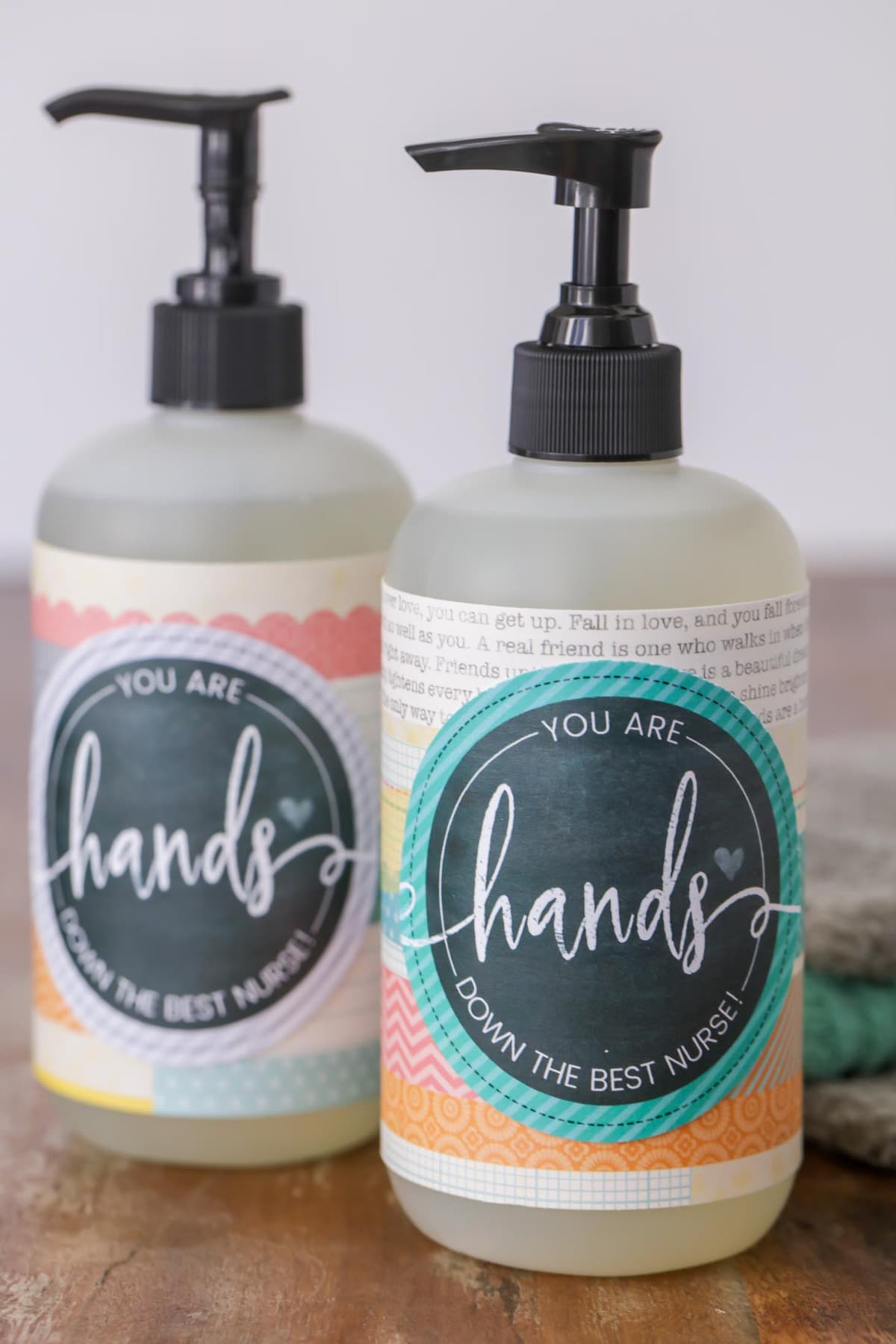 I ended up using the "Hands Down" Soap Gift tag to attach to some soaps for my nurses after I had baby Eliza. It was a small gift but was loved by the nurses.
You can help give more hugs when you become a Huggies member. Sign up at Huggies.com/NoBabyUnhugged and Huggies will donate $5 to No Baby Unhugged grants.
For more information about Huggies and how you can help in the No Baby Unhugged program, be sure to head to Huggies.com.
ENJOY!
Huggies – the fastest growing diaper brand in U.S. hospitals – believes deeply in the Power of Hugs, which is why every diaper and wipe are inspired by a parent's embrace. The Huggies No Baby Unhugged program helps ensure all babies get the hugs they need to thrive by supporting hugging programs in hospitals and donating diapers across the country. Learn how you can help at Huggies.com/NoBabyUnhugged. #HuggiesCouncil #ad