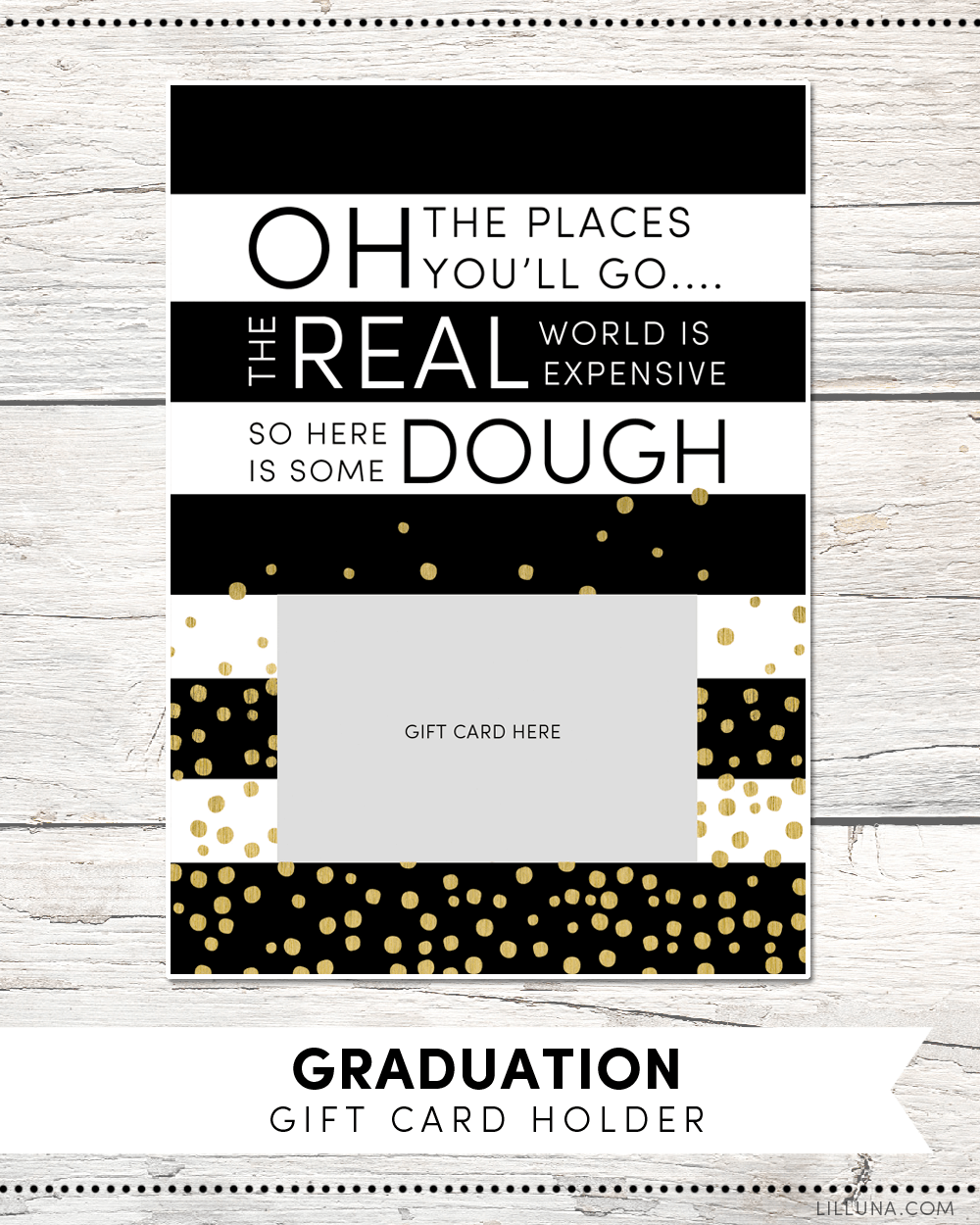 Graduation is right around the corner!! Can you believe it?! This is the time of year that we will start getting graduation announcements for college and high school from all our family friends. Although I'd love to make Money Leis for everyone, I just don't have the time or patience so we give a lot of gift cards these days (better than nothing, right?) Because we give so many gift cards, I wanted to think of a way to make giving gift cards a little cuter. That's when I decided to have Kendra, my designer, whip up a little something. 😉
I came up with a poem that I thought would be perfect for this Gift Card Holder Print. It goes like this…
Oh the places you'll go, the real world's expensive, so here's some dough.
Clever, right?! All you have to do is print this off and attach a gift card to any store or even a Visa Gift Card. Easy peasy and cute! And if you're like us and get several invitations each May, it's a simple way to gift to every graduate and still have it look like there was more effort put into it.
For more graduation ideas, check out: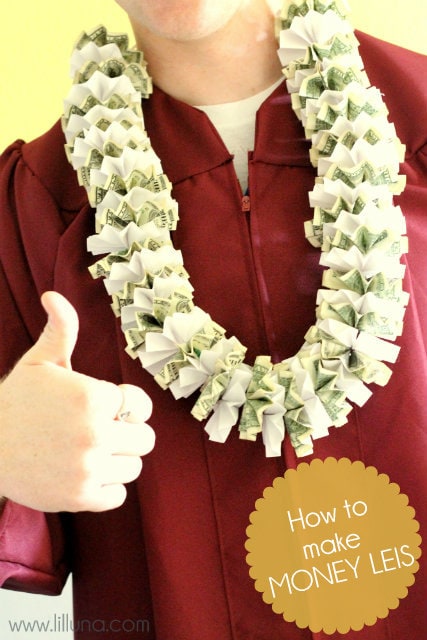 Or these are perfect for a graduation party…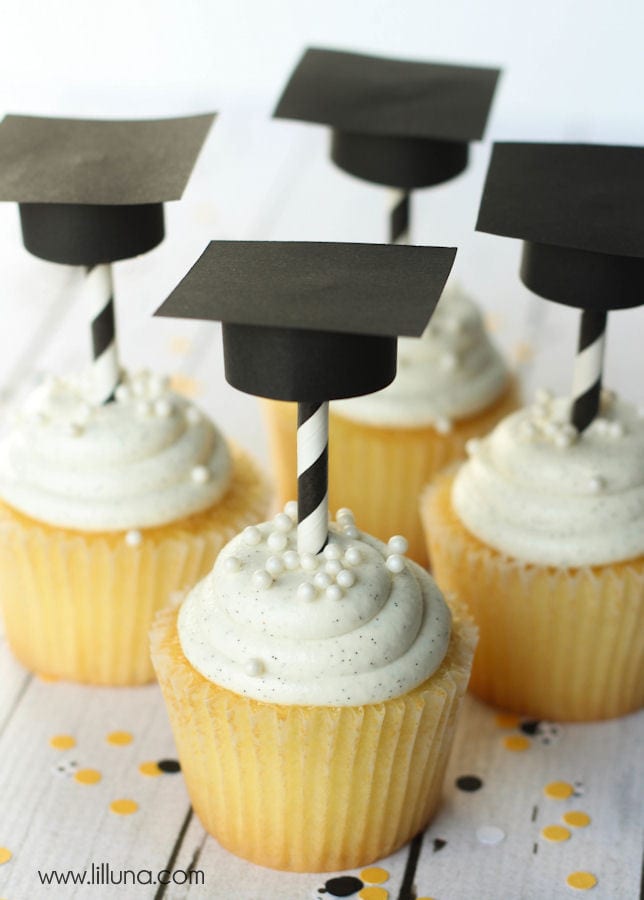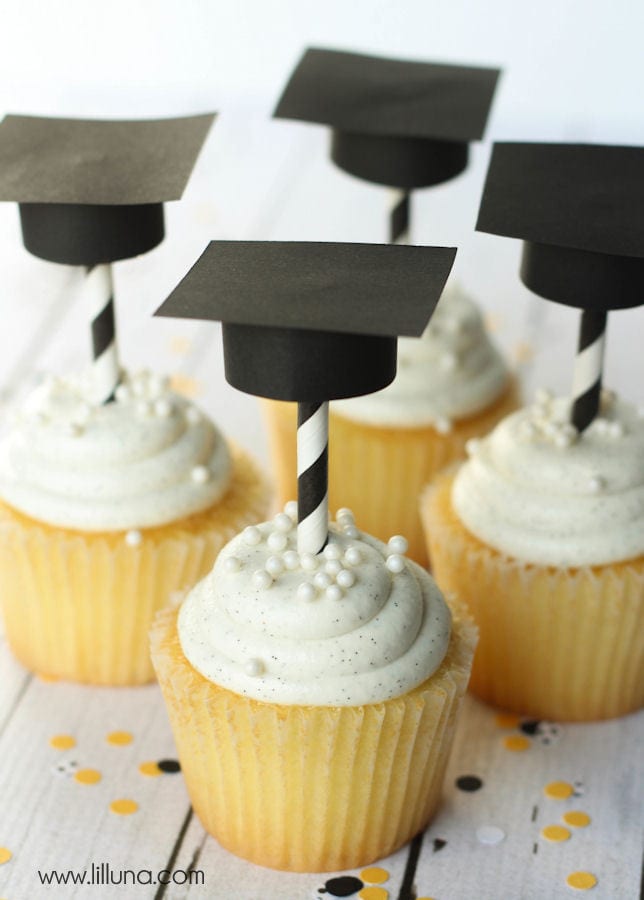 Graduation Hat Toppers and Straws
For all graduation ideas go HERE.
For even more great ideas follow me on Facebook – Pinterest – Instagram – Twitter – Periscope.
ENJOY!