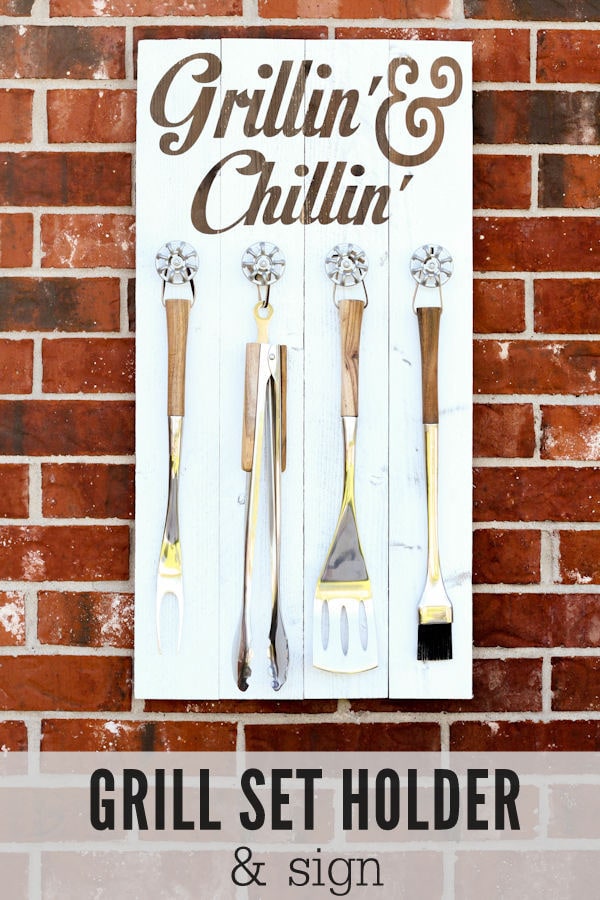 I've mentioned this before but must mention it again… I feel like together, the hubby and I can do anything. Yes, I know – it's cheesy but true! Without him, I definitely could not do this blog and he's always there to help out for every project. For a ton of our home projects I'll usually come up to him with my "idea" and together we make it happen. It's so fun!
This next project is another one of those "working together projects". Together, we decided to come up with an Outdoor or Patio Grill Set Holder and Sign. I had wanted to buy him a new Grill Tools Set for Father's Day but thought making a holder for them would be even better.
Here is what we came up with:
Yeah, I kinda love it. It makes some of the other signs we've made for our patio and is the perfect little addition right next to the grill. Since it's summer time, we've been putting the grill to good use, so I have a feeling the new tools will be getting used a TON!! 😉
Here is what you'll need if you'd like to make one as well…
SUPPLIES:
– Wood (we used Redwood Fence Panels used at Lowe's – it's very light-weight and more weather resistant than other woods)
– Paint (Spray Paint)
– Aging Solution
– ¾″ Screws
– Knobs
– Vinyl
– Spray Polyurethane
– Grill Set
DIRECTIONS: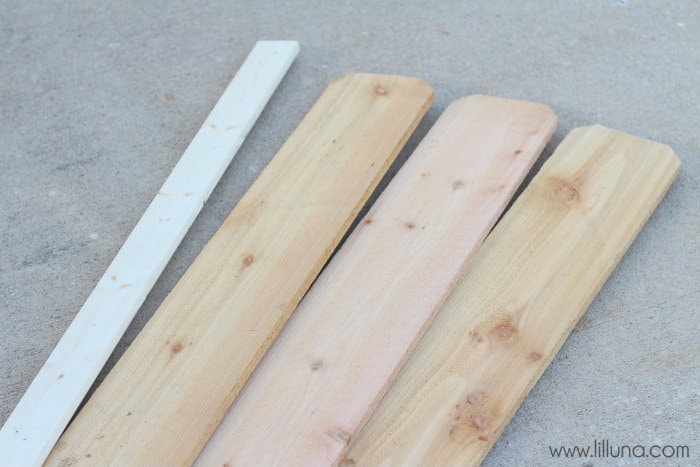 1. Cut the wood panels to 4 inches in width and 31.5″ inches in length. Do this for 4 boards. Also cut two pieces that are 2 inches x 15 inches. These will act as straps holding the 4 boards together on the back.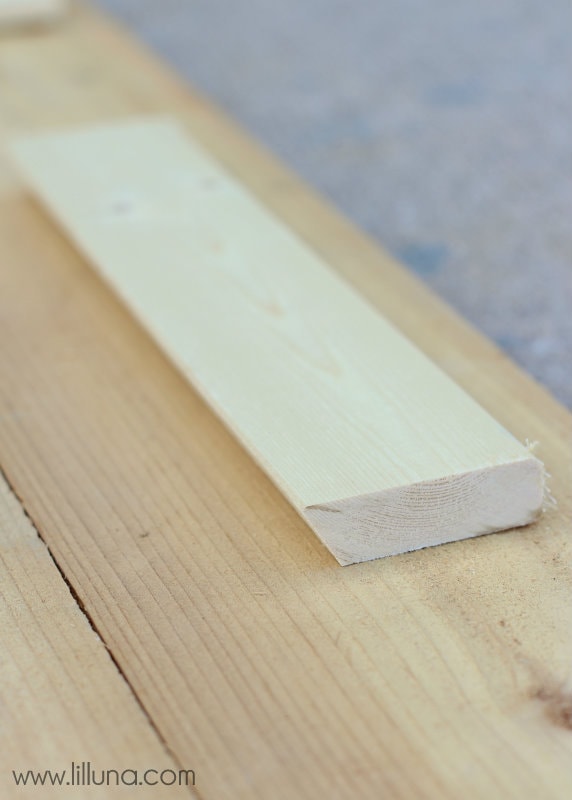 2. Cut one of the strapping pieces on the long edge at an angle (ours was about 30 degrees) to create an undercut. This will give you something to hang it by.
3. Making sure the boards are square to each other and lined up, place the strapping across all 4 boards near the top and the bottom of the back of the sign and drill at least 1 screw into each board. Two screws will make it more sturdy.
NOTE: Make sure undercut is face away on the top strap (SEE PICTURE ABOVE)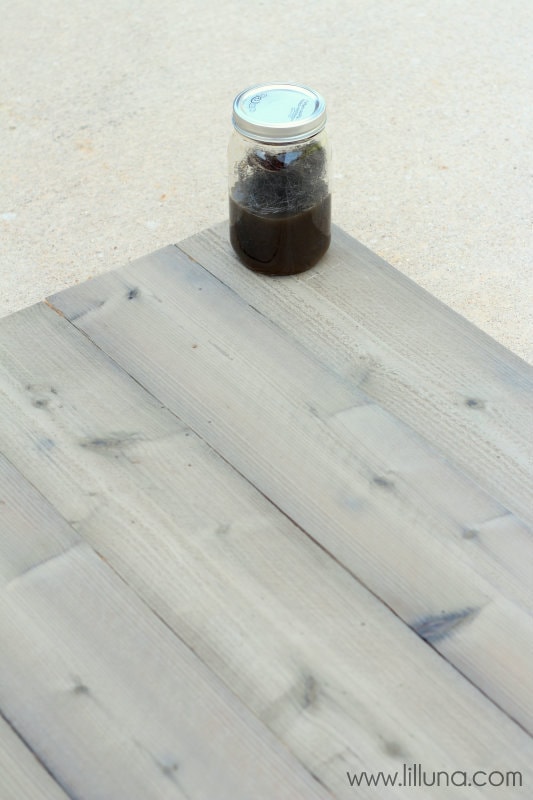 4. Make the aging solution by tearing pieces of steel wool and placing them in a jar (use gloves if possible because steel wool can be sharp). Fill jar with distilled white vinegar. Close the jar and let set for at least 12 hours. Shake before using. WARNING: This concoction smells horrible!!!
Paint using Paint Brush. The wood will begin to gray after a minute or so.
Let dry.
5. Design your vinyl and stick it to the top of the board.
Add spray paint of your color choice over the entire board. Let dry and then peel off your vinyl creating a backwards stencil.
Add a layer of spray polyurethane and let dry.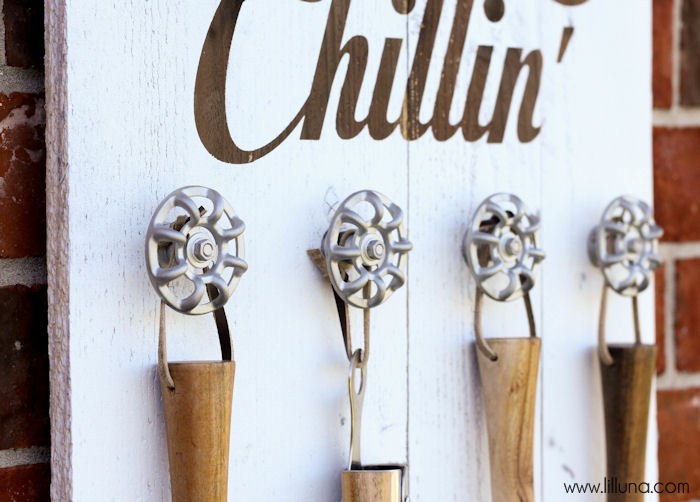 6. Drill holes to attach your knobs where you want them.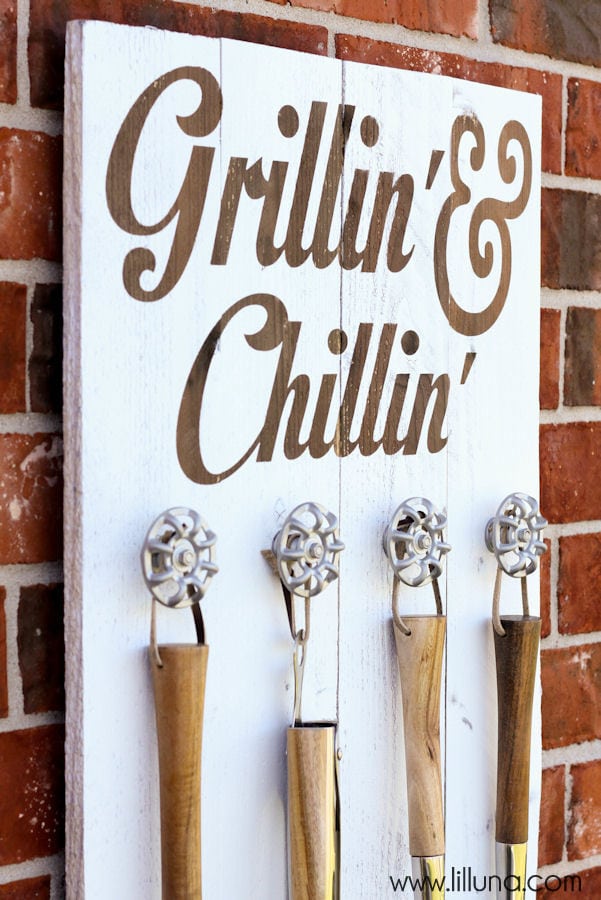 7. Add your tools and hang your sign.
VOILA!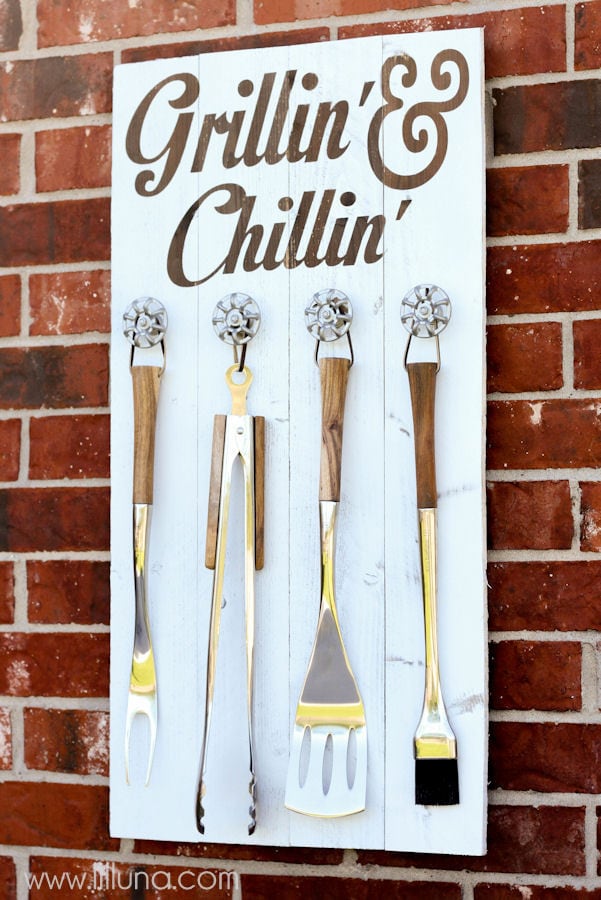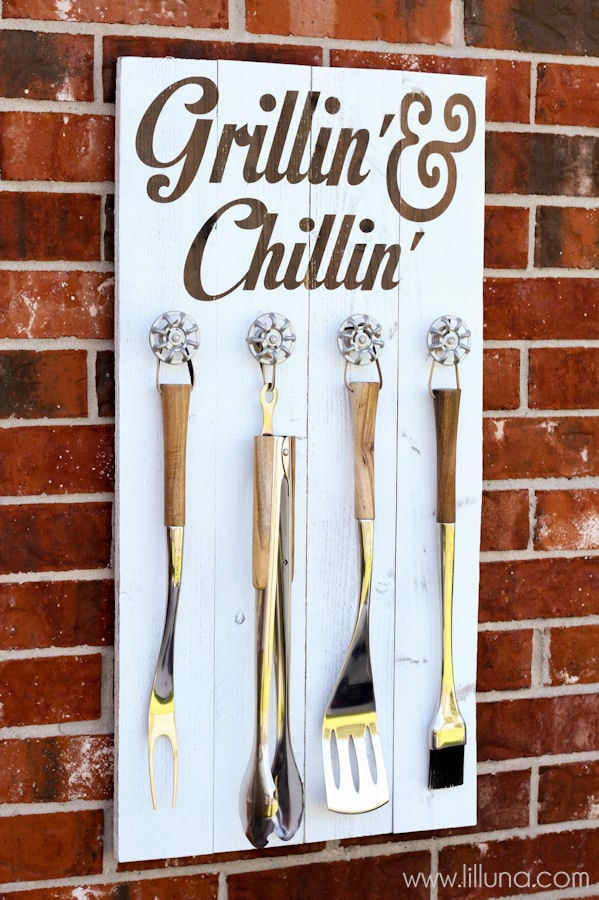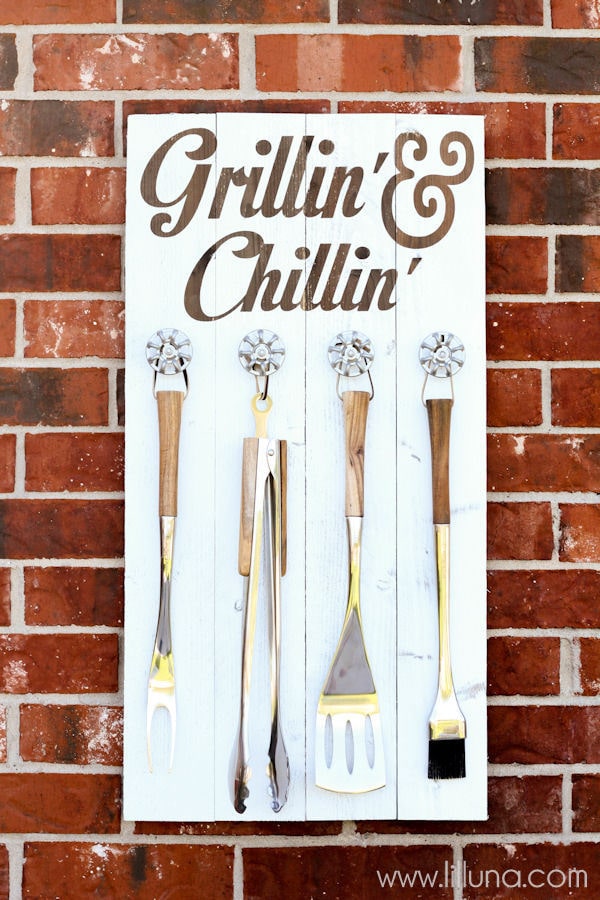 A perfect gift for dad! 😀
I love that this matches the rest of the items we've been making for the outside like our Vintage Cold Drinks sign.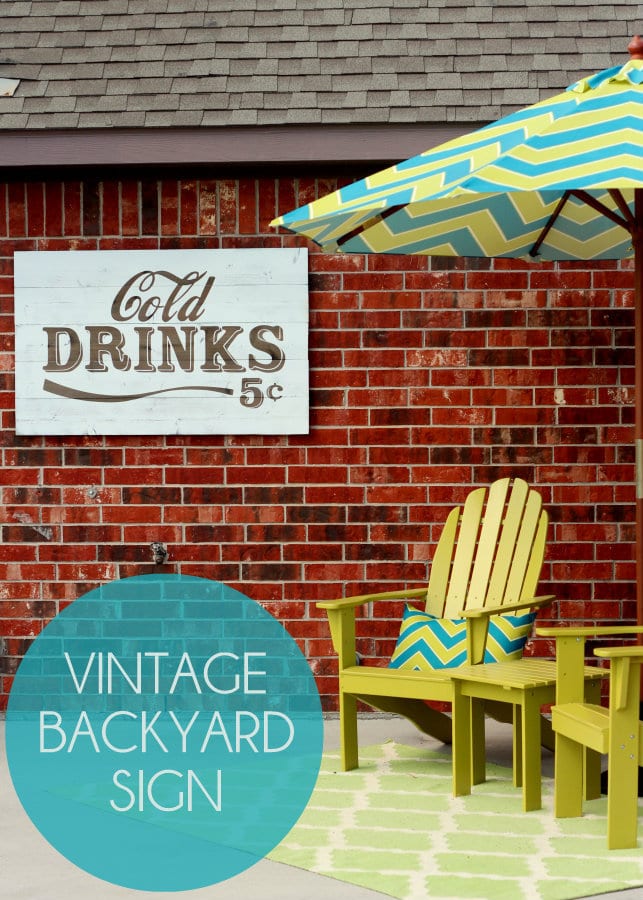 For more fun project for home inspiration be sure to check out: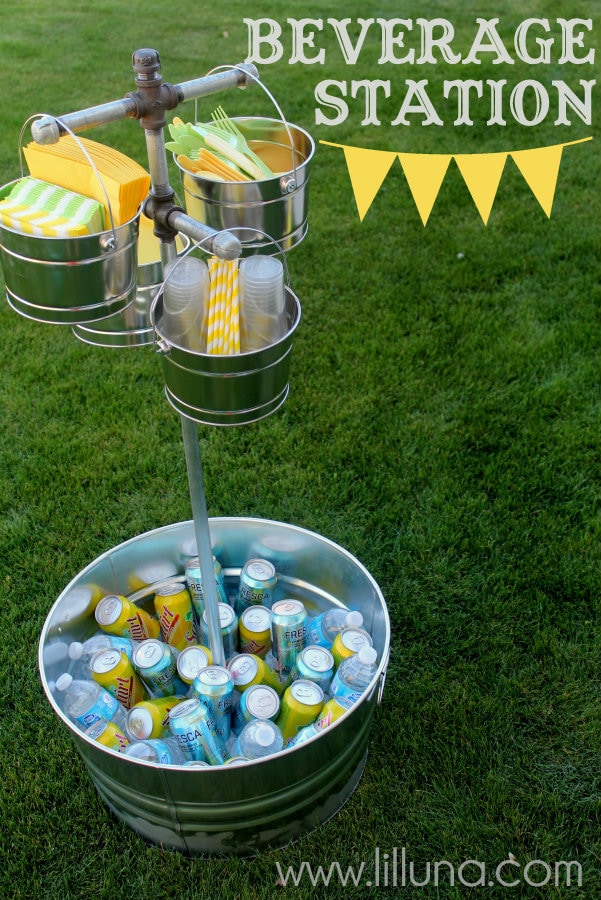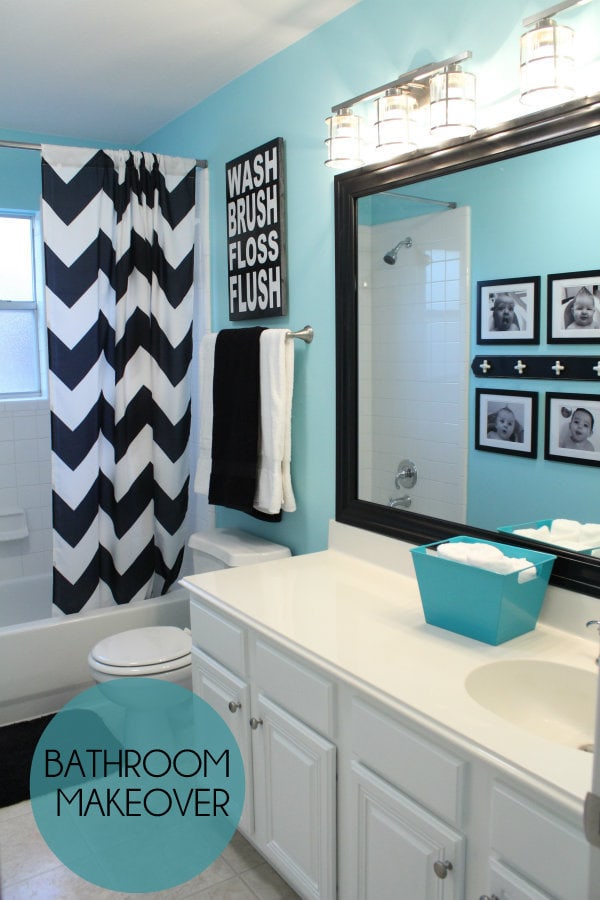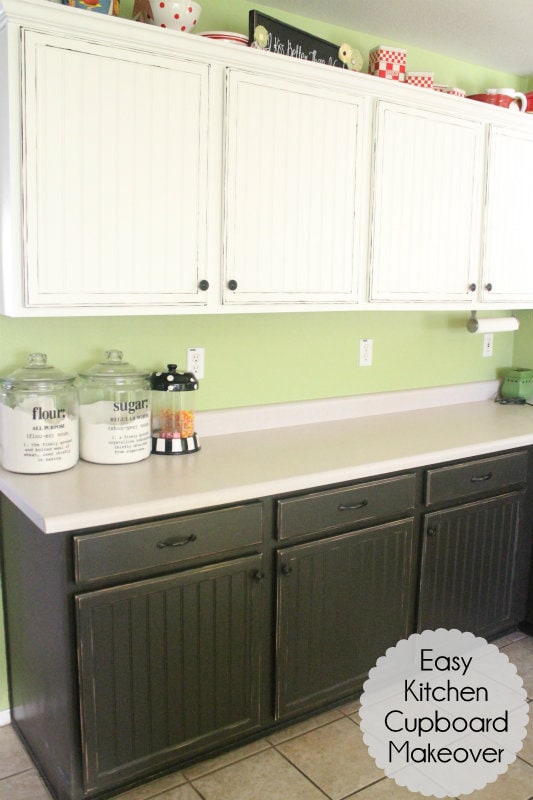 For all Decor ideas go HERE.
For all Tutorials on Lil' Luna go HERE.
And get weekly emails with monthly freebies by signing up for the Lil' Luna newsletter. 🙂
For even more great ideas follow me on Facebook – Pinterest – Instagram – Twitter – Periscope – Snapchat.
Don't miss a thing – Sign up for the Lil' Luna Newsletter today!
For more creative inspiration, visit Lowes Creative Ideas and Lowes.com
ENJOY!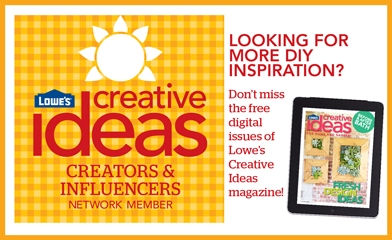 BEHIND THE SCENES AT LILLUNA.COM: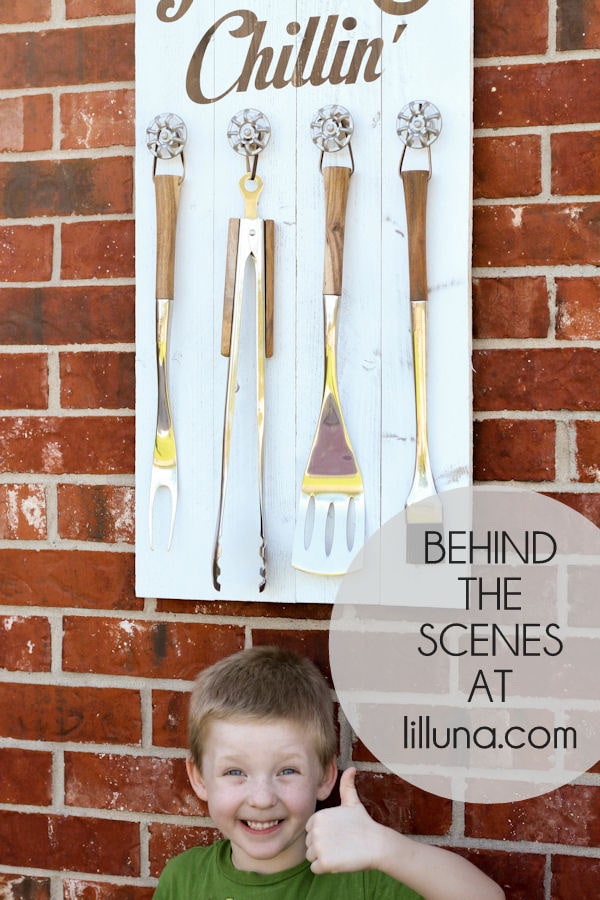 Gav said he liked it and wanted to make sure I got a picture of him giving a THUMBS UP! 😉