Title: Hand Painted Wallpaper
Good Morning Lil Luna readers, this is Sarah from Boxwood Clippings. I'm really excited to be here today to share a project I've been working on in my home for the past month or so.
I've been craving a wallpapered accent wall ever since we moved into our new home about four years ago, but there were a couple of problems with this. Firstly, the walls are textured; and secondly, wall paper can be quite expensive. After seeing fellow bloggers hand paint walls (see HERE, and HERE) I was more than inspired to create my own.
My first job was to decide the pattern I wanted. Originally, I was going to do something very clean and graphic like Johnathan Adler's Nixon Wallpaper, but decided against it because free-handing lines can never be perfect, and I don't trust stencils not to bleed. So, I went with a design that was inspired by Oh Joy's Petal Pusher, figuring florals were more forgiving than straight lines. 🙂
I'm really quite pleased with how this project turned out. It's always fulfilling to add character to your home, and it's especially rewarding when you are able to pull it off yourself.
I spent probably a total of 20 hours painting.
Supplies used were:
½ a tub of Martha Stewart's Metallic Paint (only $5.48 at the Home Depot)
a paint brush
some masking tape.
Paint is by far the most affordable way to change up a room and make a massive impact, but for some reason I think most people are scared of getting the paint brush out. My advice is to just go for it; I think you'll surprise yourselves. 🙂
– Sarah
————————
WOW – Love it!! Looks like it came straight from a magazine! Great job, Sarah!
Be sure to go to Boxwood Clippings for more fun projects from Sarah.
And, for more DIY projects be sure to check out: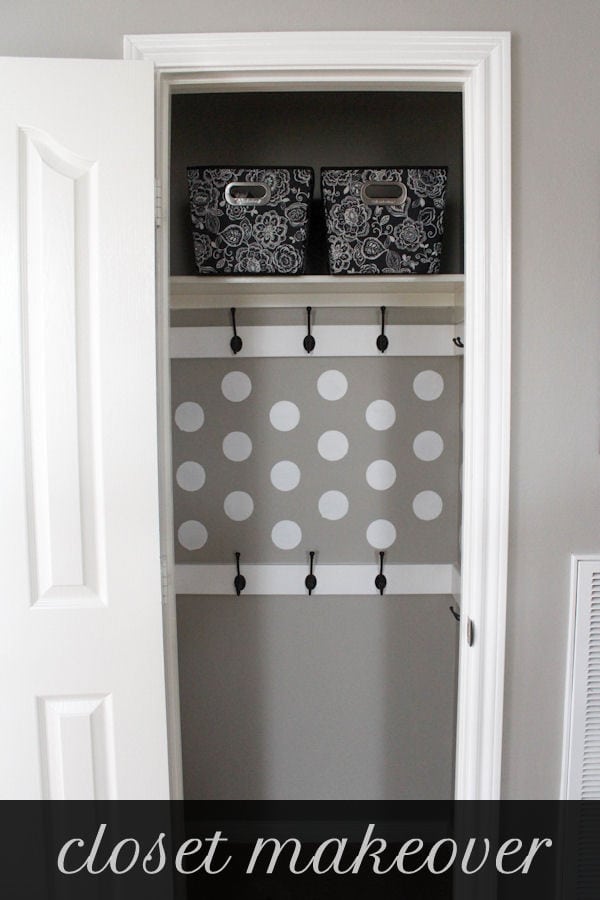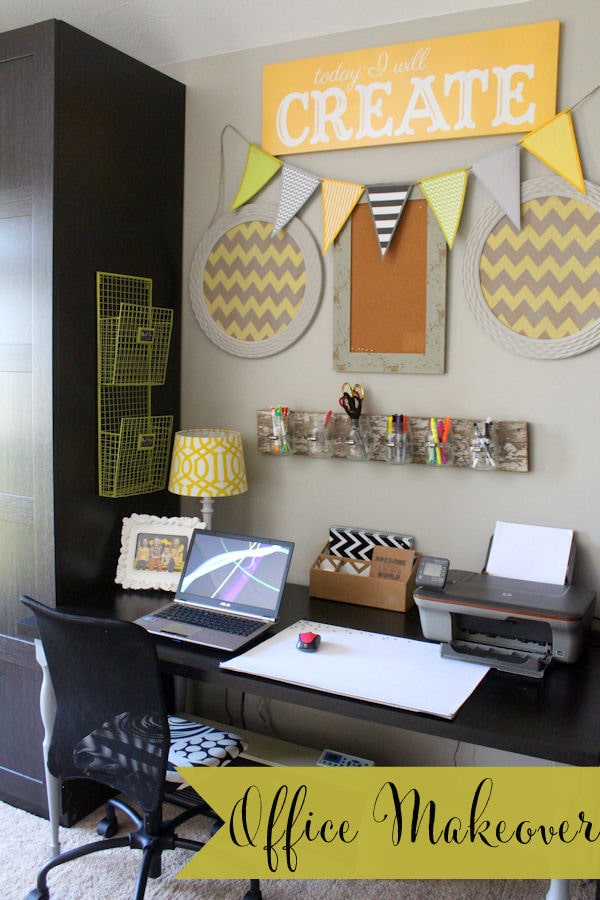 For all DIY projects go HERE.
For all Organization ideas on the site go HERE.
ENJOY!!