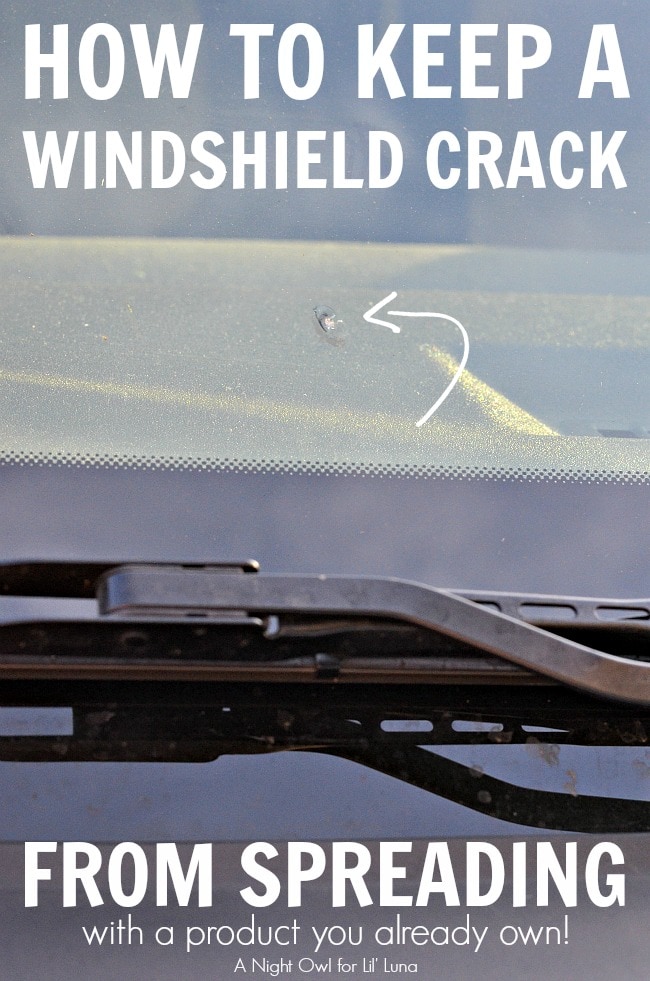 Hi there! It's Kimberly from A Night Owl and I'm so excited to be back here contributing to Lil Luna this year! Last year was a blast and I was able to share a number of fun projects with you! This year I'm going to be bringing you some easy and HELPFUL tips – because we could all use a little help, right? You know, those things that were passed down to you from your mother, like how to clean baseboards like a pro (that was my main job growing up). Haha! Well today we're starting off our tips series with: How to Keep a Windshield Crack from Spreading!

Now I live in Phoenix, AZ. And in Phoenix we have miles and miles and miles of roads and highways! That means that we're on the road a lot and THAT means that there are plenty of opportunities for chips and cracks in your windshield. You know that feeling when the vehicle in front of you kicks up a rock and it hits your windshield? And you cringe and look around desperately for signs of a crack? Yes – that feeling. Stinks, doesn't it? Well today I'm going to share with you a little tried and true method on how to to keep those chips and cracks from spreading – with something that you likely already own!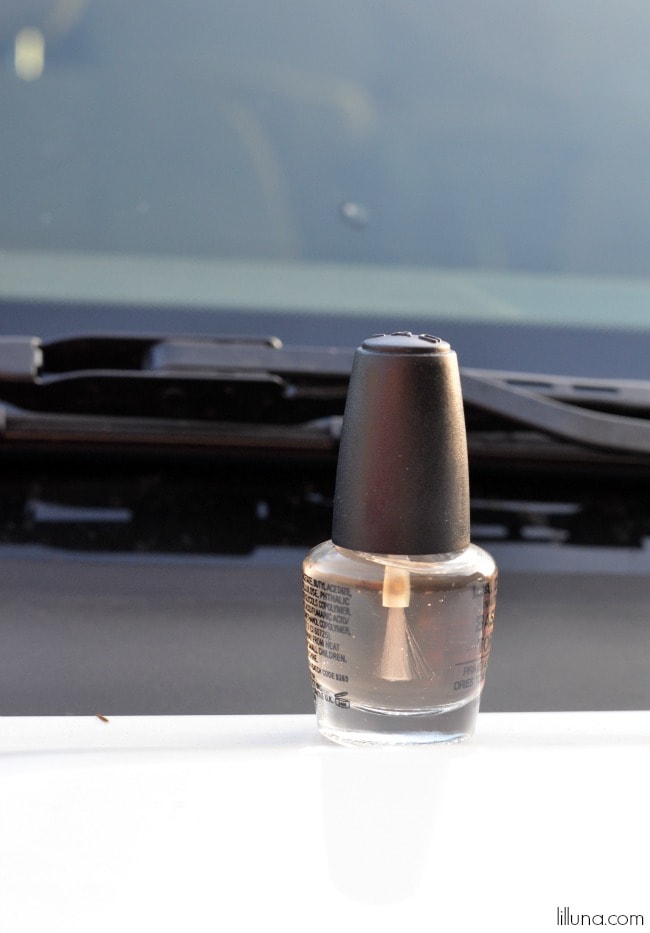 Clear nail polish. What? YES! It's not just for maintaining your manicure anymore! Clear nail polish can fill the nooks and crannies of your small windshield chips and cracks and when it dries, helps to seal and protect it from the cold and elements that cause further cracking! First, you'll want to clean the damaged area of your windshield with dish soap and warm water.
Once that is dry, simply apply a thin layer of clear nail polish to the damaged area and let dry.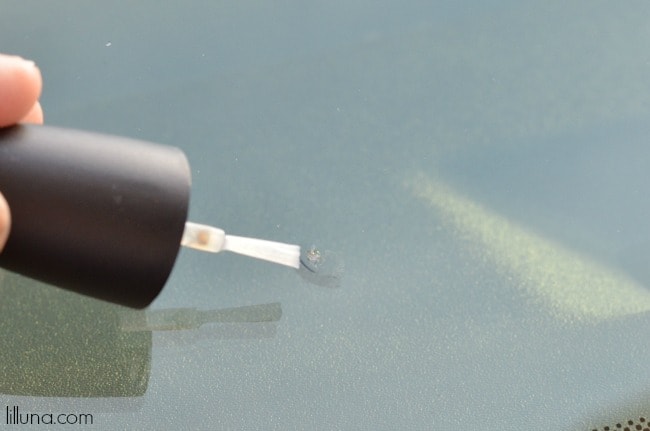 Easy as that! And now you know how to keep a windshield crack from spreading! Now I don't recommend this for large cracks or damaged areas; as always you need to practice discretion and have your windshield replace in accordance with your state laws. But this little tip can be very helpful for the small chips and cracks that companies would charge you to repair. And this is FREE!
Well I hope that helps YOU out the next time you hear that rock hit your windshield! Stay tuned for MORE tips this year!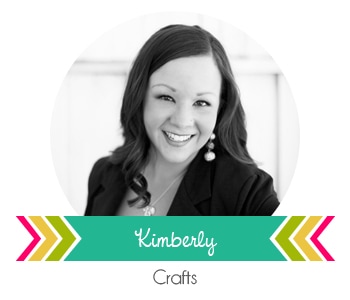 ————————————-
Thanks Kimberly! I had never even thought to do this before but will definitely do this from here on out. 🙂
Be sure to go to A Night Owl for more fun projects from Kimberly, and
for more information about her please go HERE.
For more great tips from her be sure to check out: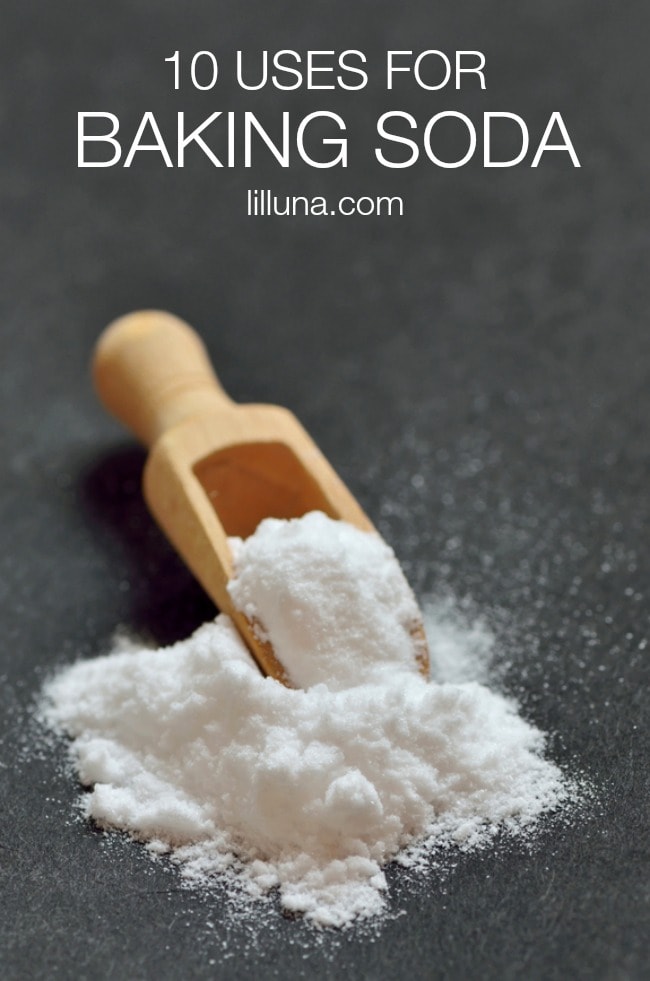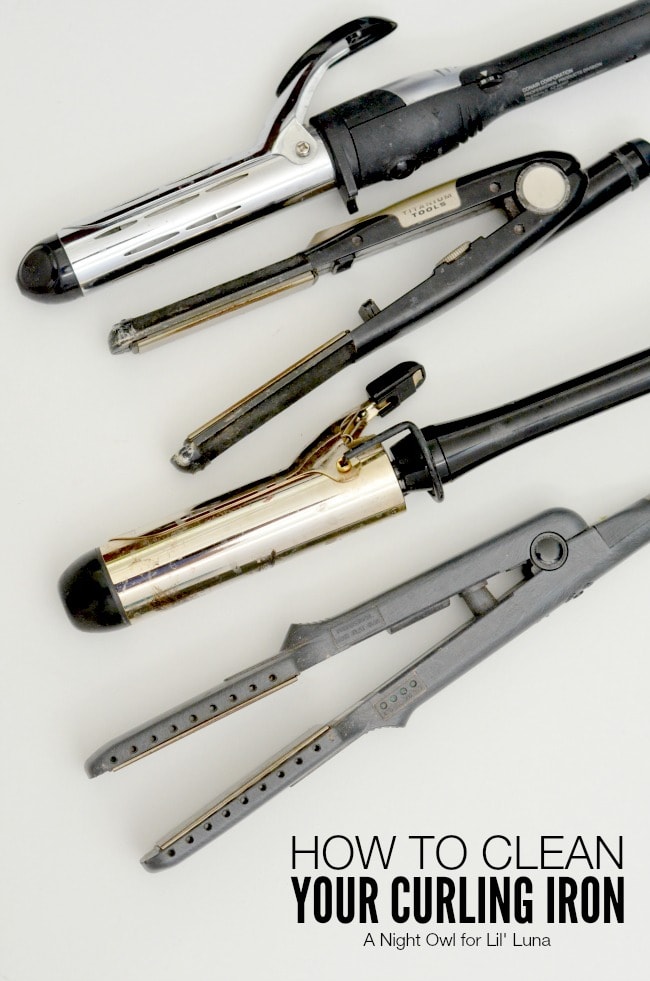 How to Clean Your Curling Iron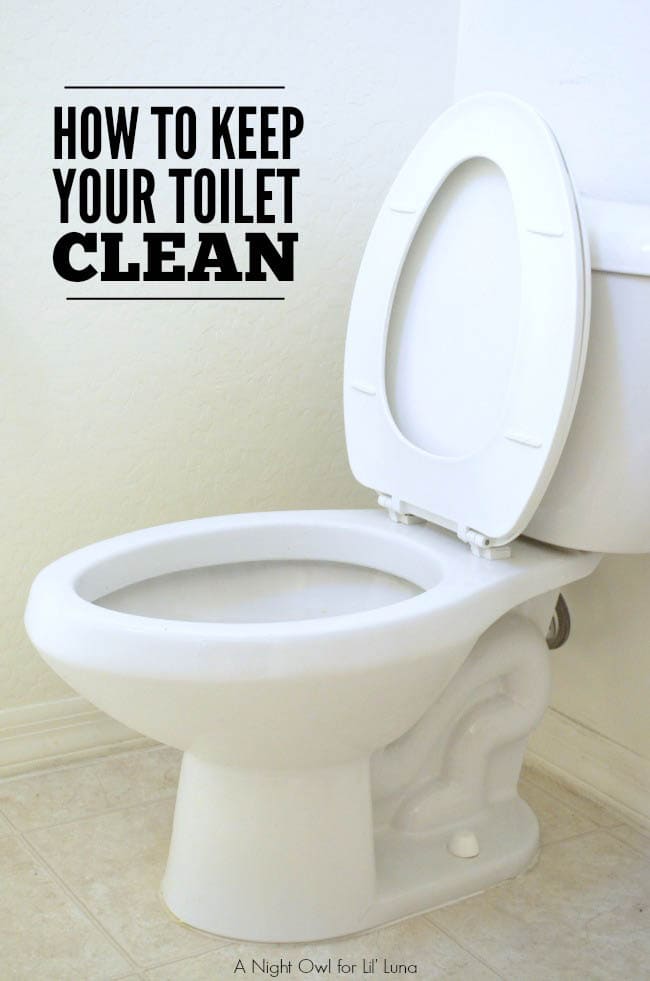 ENJOY!