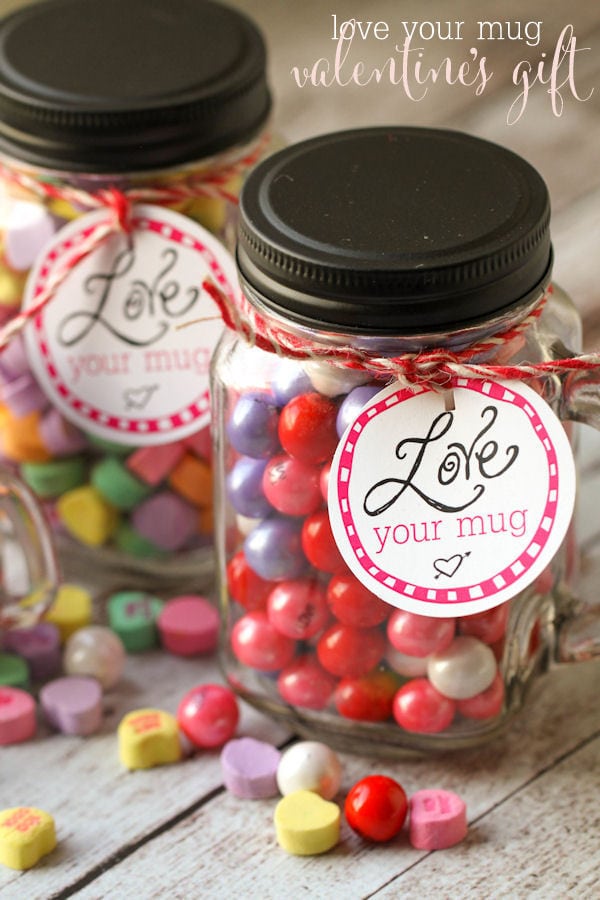 I discussed this week how the hubby and I don't exchange gifts for Valentine's. Not real fancy gifts, that is. We may do something small and buy a treat and a card, but we keep it minimal so we can go on a hot date instead. 😉
Well, as I was at Michael's a few weeks ago I found the CUTEST mugs ever. They had super cute tiny ones and ones with an awesome black, chalk lid. I knew I had to buy them even though I wasn't sure how I'd use them. Then, I thought, "Hmmm, mug also means face." What if I made cute Love Your Mug tags to go with it? PERFECT! It's a cute, simple and inexpensive gift idea for the hubby that I know he'll love. I will probably fill his with Reese's instead since they're his favorite but these candy conversation hearts and gumballs just look so cute filled in there, right?
Here is what you'll need if you would like to make this simple gift idea too. 😉
SUPPLIES:
– Glass Mugs – I found both of the ones pictures below at Michael's
– Candy
– Printable tags (available to download below)
– Twine, Ribbon
– Scissors
– Hole Punch
DIRECTIONS: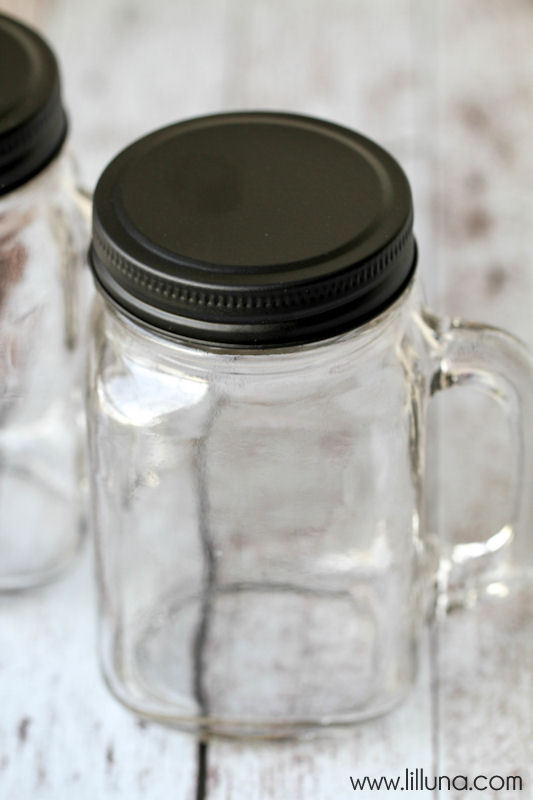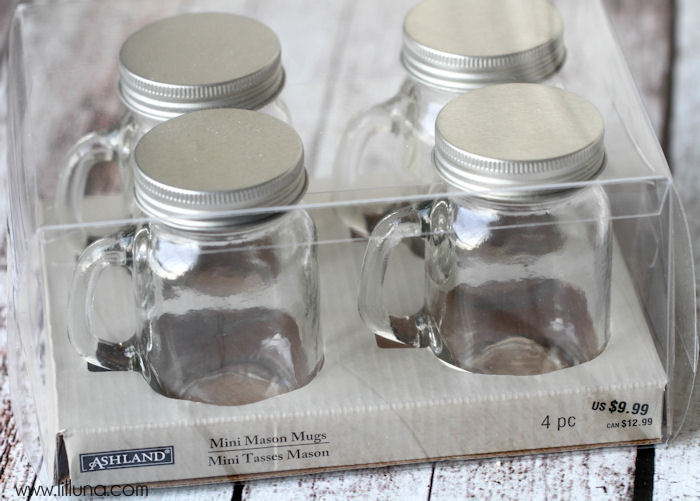 1. Get your mugs. If buying from Michael's – use your coupon to get 40% off. 😉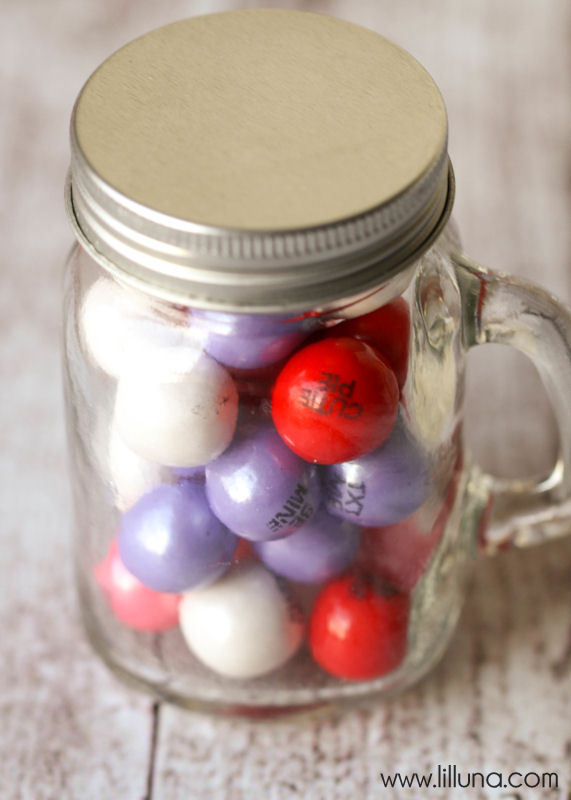 2. Fill your mug with candy.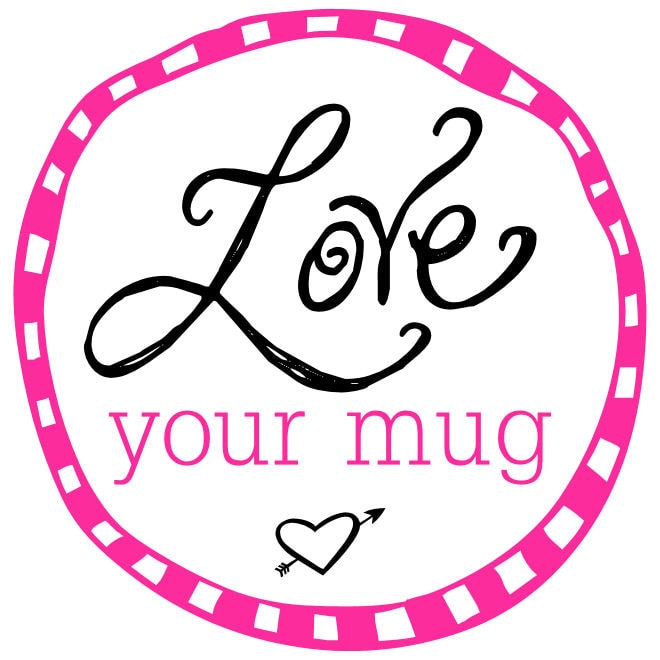 3. Download your tag by clicking HERE. Print the PDF and cut out or punch out your tags. 😉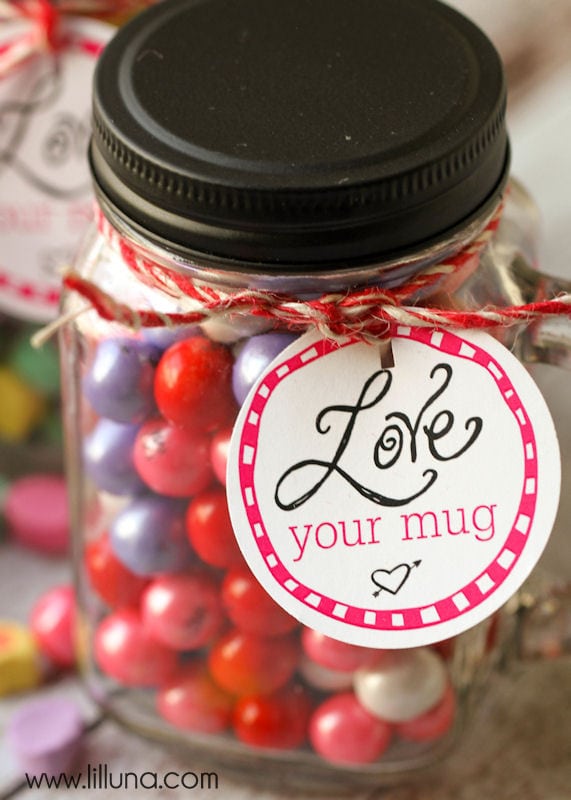 4. Attach your tags by hole punching the top and attaching with ribbon or twine.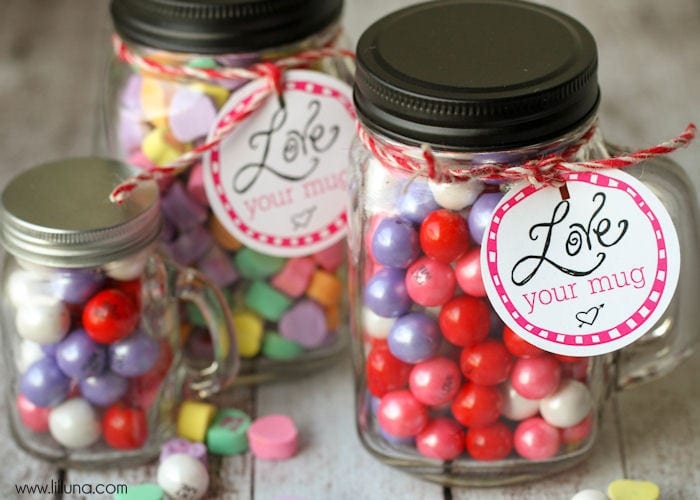 Simple. Cute. Perfect for your significant other. 😉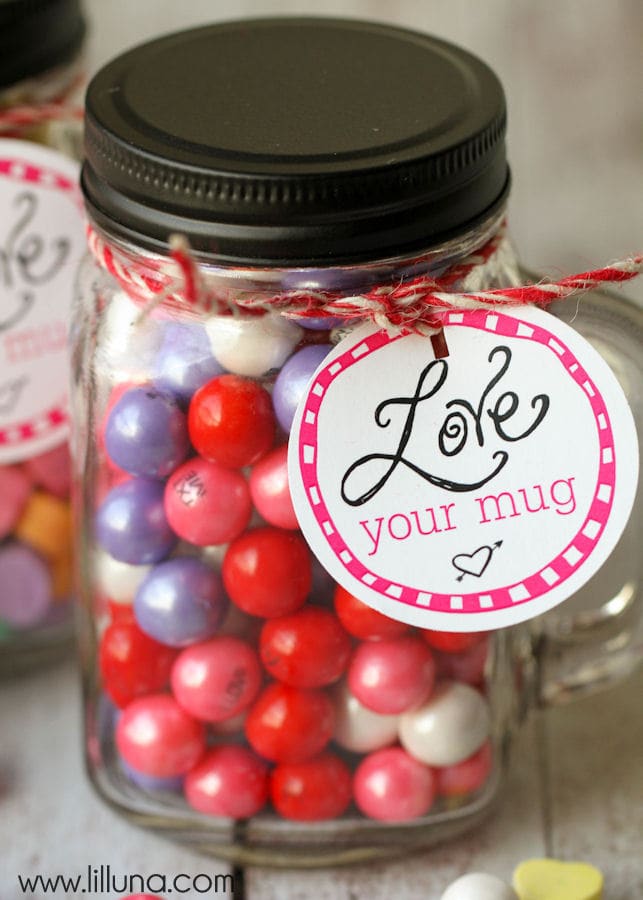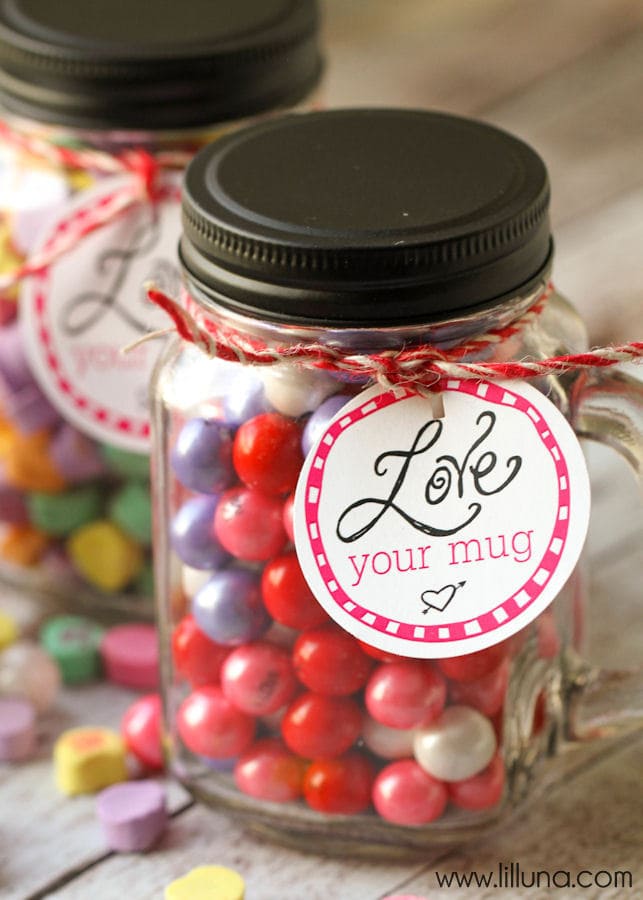 This Love Your Mug Gift would even be cute for siblings or close friends.
Don't you think? With the chalk top mugs you can even write something cute. 😉
For more great gift ideas for him, check out: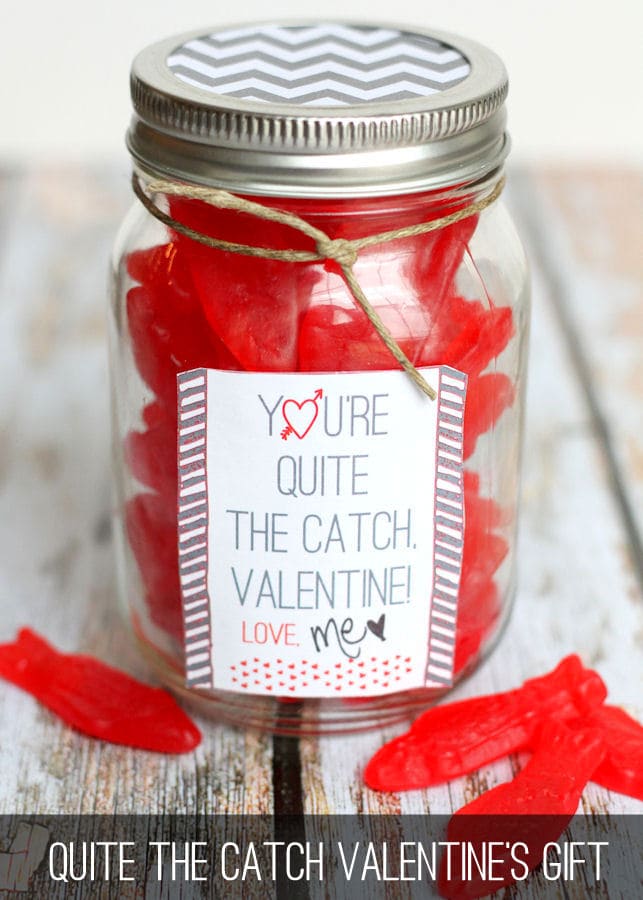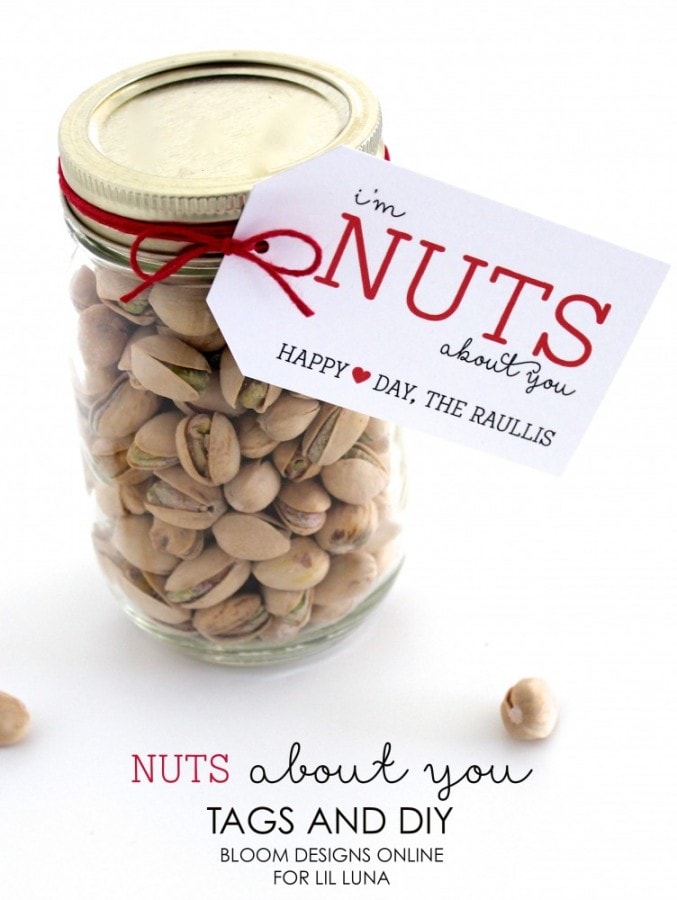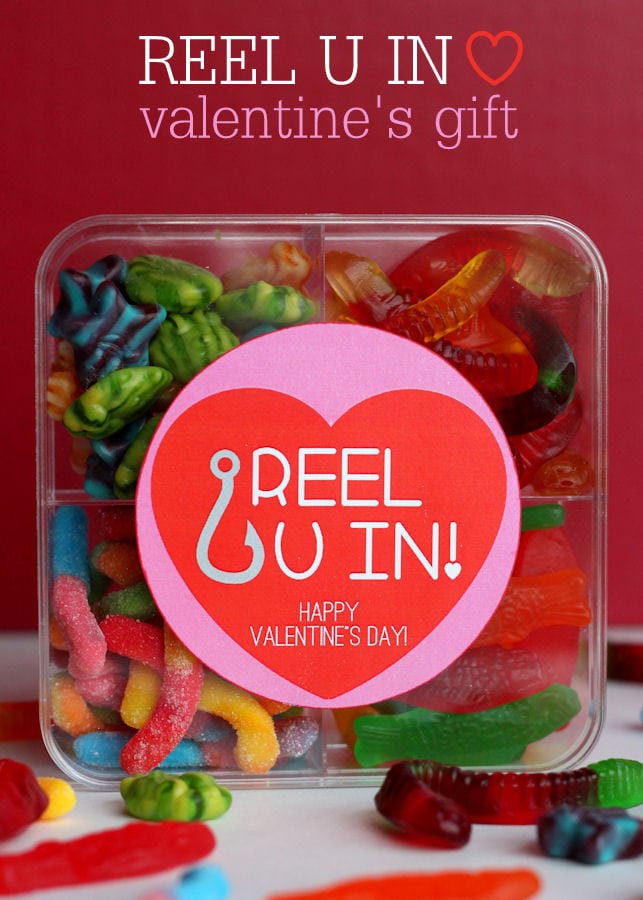 For all Valentine's ideas on the site go HERE.
For all Gift ideas go HERE.
And get weekly emails with monthly freebies by signing up for the Lil' Luna newsletter. 🙂
For even more great ideas follow me on Facebook – Pinterest – Instagram – Twitter – Periscope – Snapchat.
Don't miss a thing – Sign up for the Lil' Luna Newsletter today!
ENJOY!