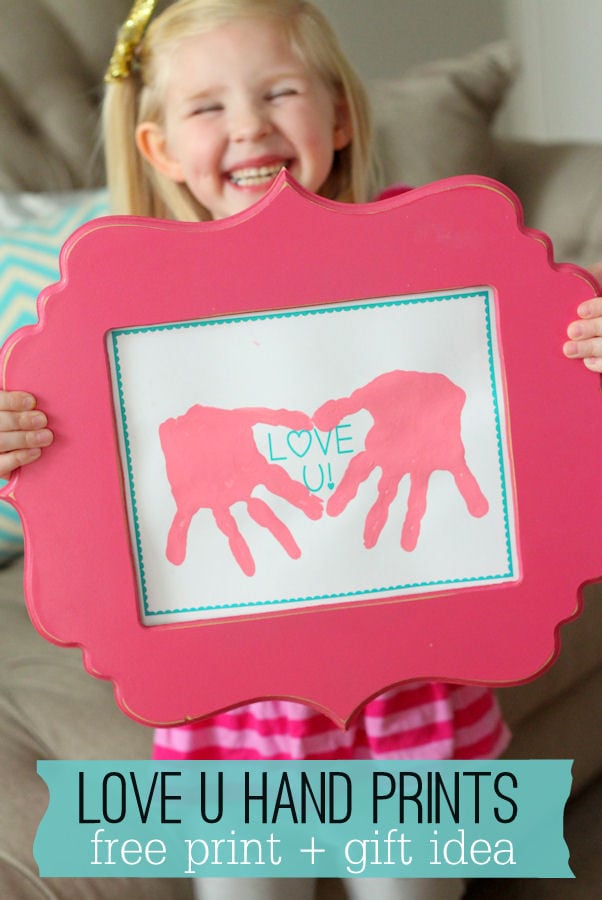 Hi, it's me Lily.
I went to a birthday party today at the bowling alley. Guess what? I won! I had 59 points! I had the most out of Gavin, Esther and June. Esther and June are friends from church. Gavin's my brother. We had so much fun. My mom helped me bowl on some, but I did it all by myself too. I did AWESOME! I want my whole family to go bowling next time. Maybe I can show them how good I am at bowling. 😉
Today, I am showing you a fun Valentine's gift I made (inspired by this). My mom helped me, but it was really fun to make because I got to paint my hands! It was a little messy but it was really fun. This LOVE U Hands Prints Gift is adorable and perfect for your mom or dad, or even your grandma and grandpa. You can make it for them for Valentine's Day!

I think it's really cute. 🙂
Here is what you need to make it…
SUPPLIES:
– LOVE U Print (available below)
– Paint
– Frame
DIRECTIONS: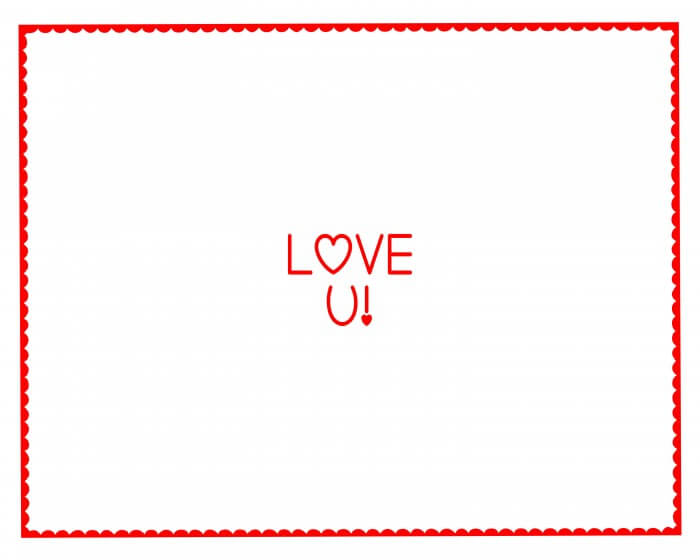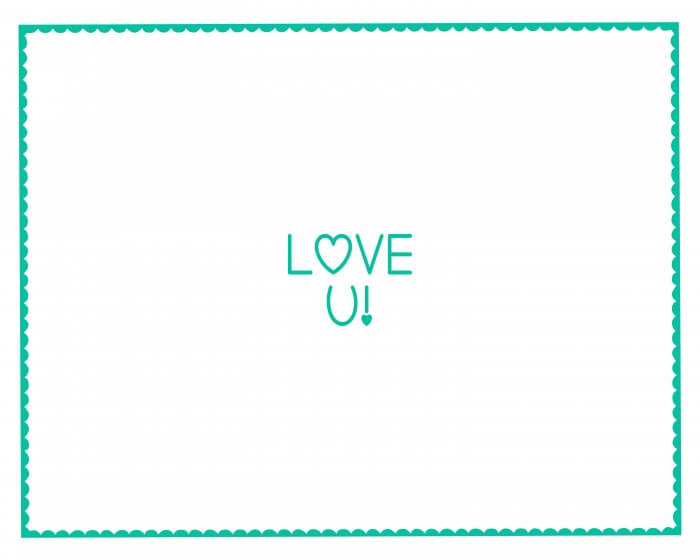 1. My mom made 3 options – Pink, Red and Blue.
Kristyn: To download, click on the image you want and then RIGHT-CLICK and SAVE. Open it in a program like WORD. Add a border around to make it easier to cut out. Print and Cut out.
Lily again… I like the turquoise one because it went so good with the pink paint.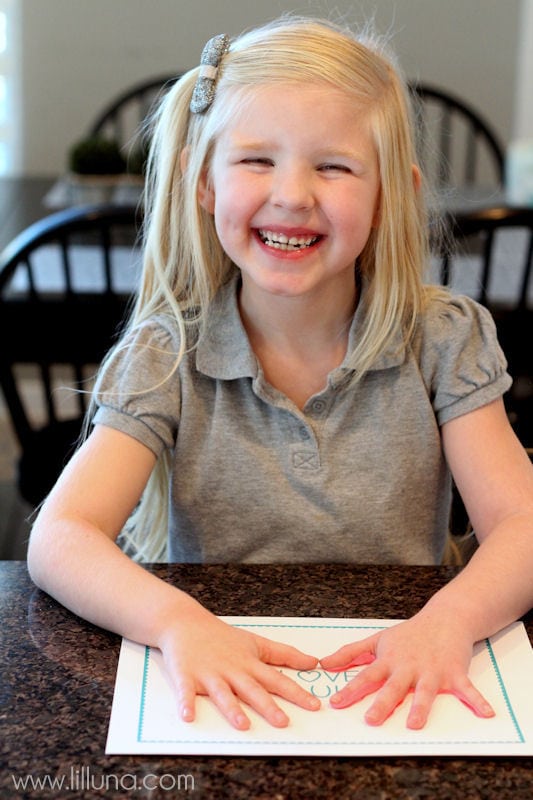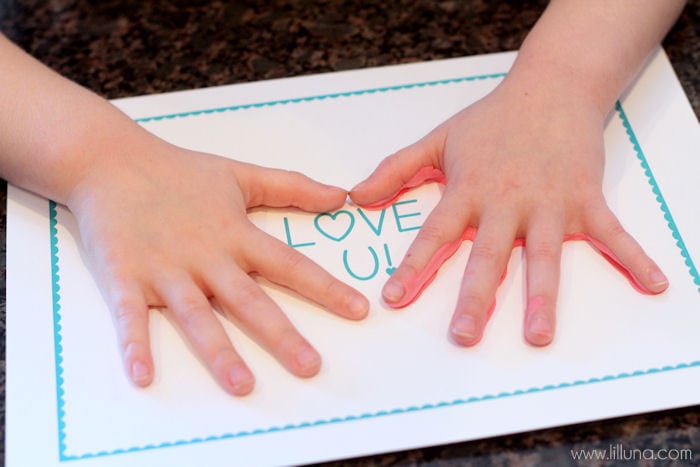 2. Add paint to a plate. I put my hand in the paint and my mom helped spread it all over. Then, we carefully places my hands on the plate so it makes a heart (you have to do it upside down to make it look like a heart).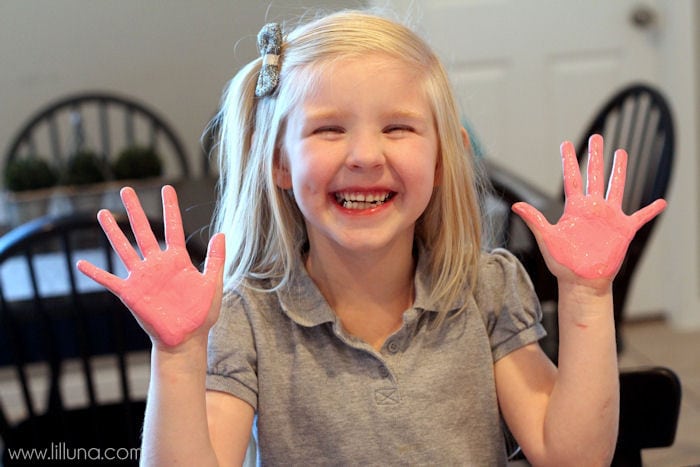 3. My mom helped me take my hands off. I'm glad I didn't get my uniform dirty because it's for school. 🙂
Then we let it dry.
Then we put it in a frame.
What do you think?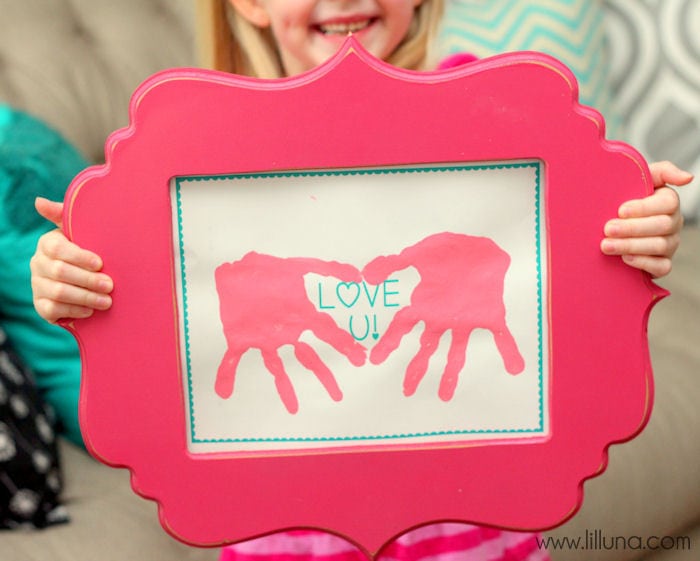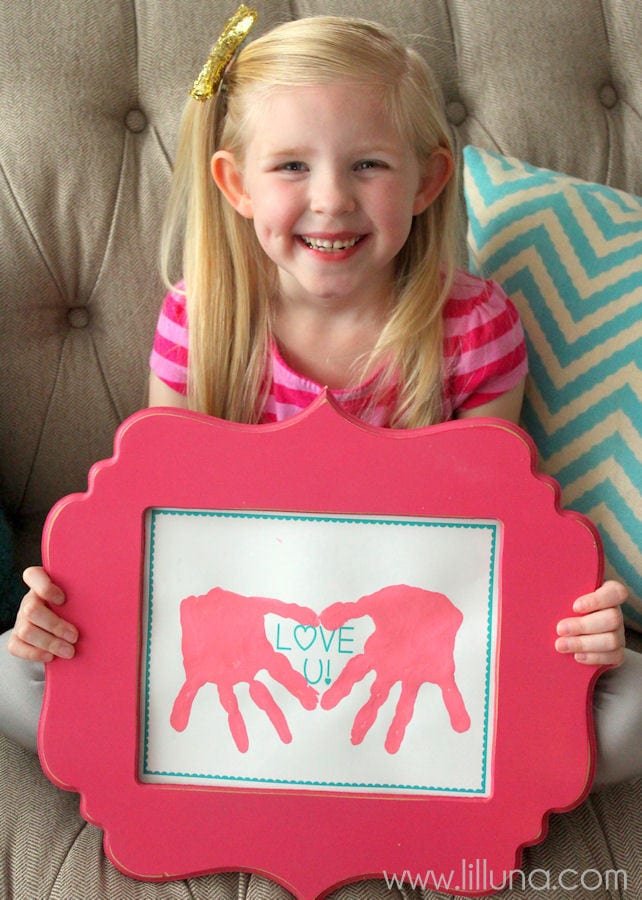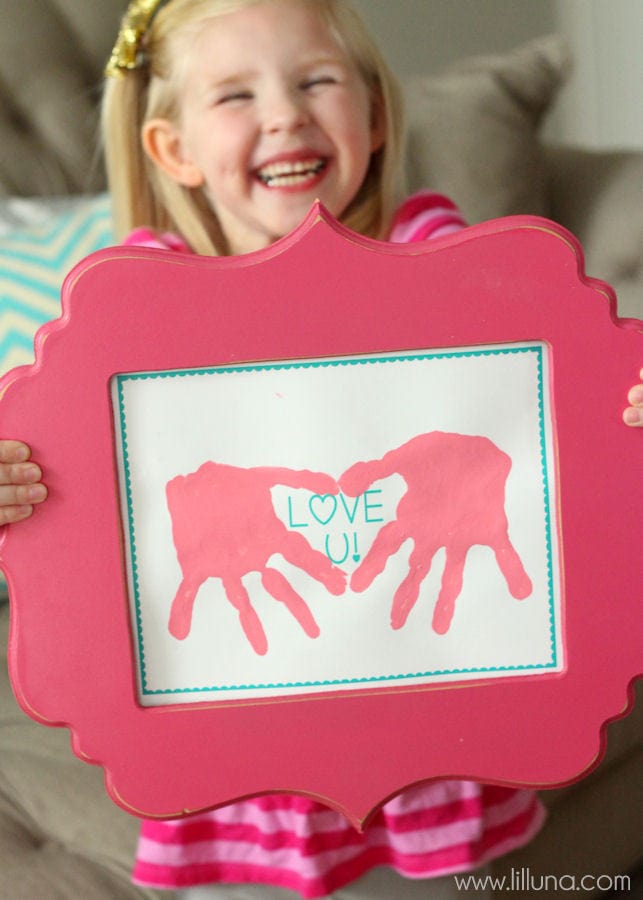 I really hope you like this!
Also, I think this would be good for Mother's Day or Grandparent's Day!!
Love, Lily
——————————————
Here are some more great Valentine's Gift Ideas: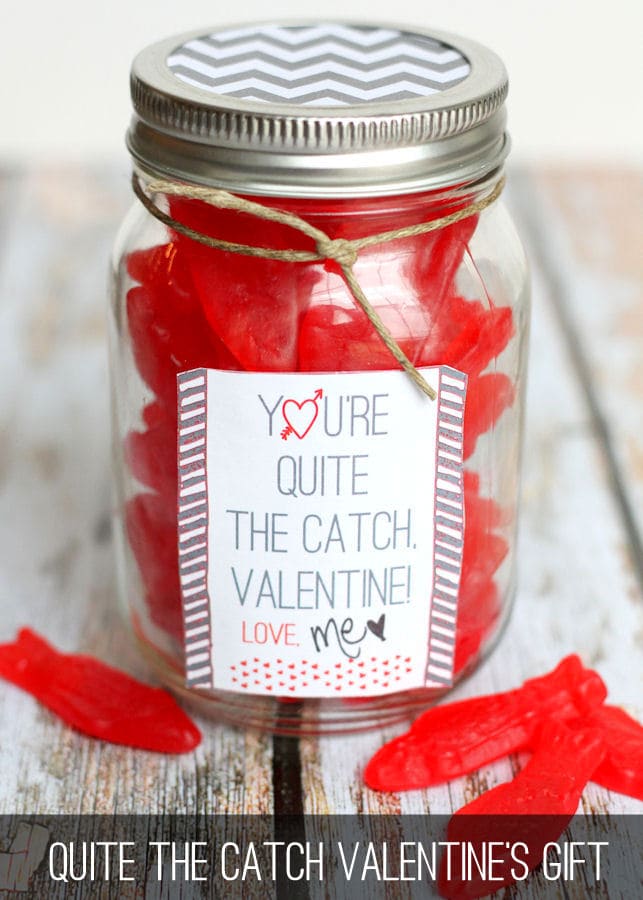 You're Quite the Catch Valentine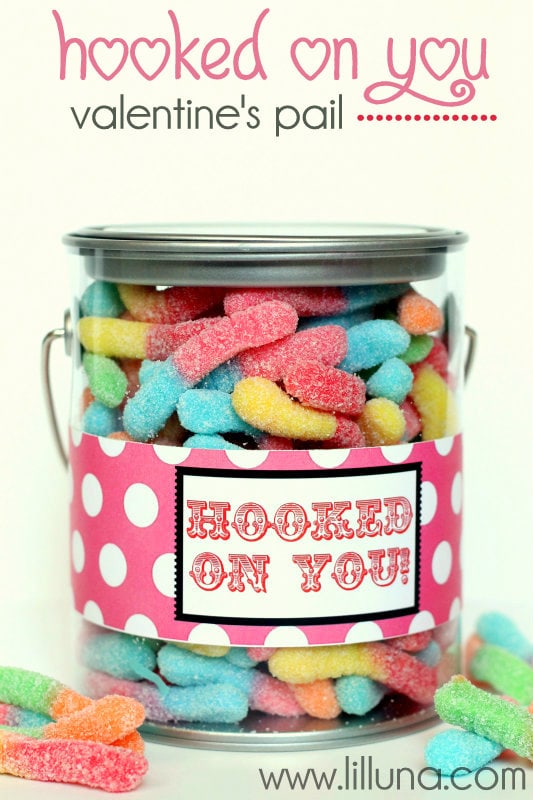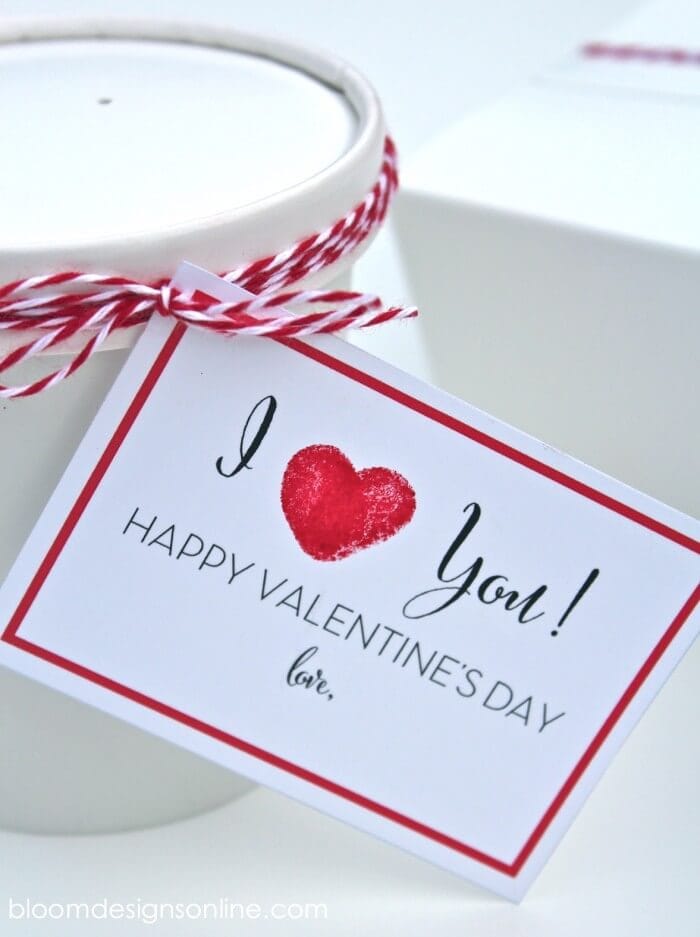 For even more Valentine's Ideas go HERE!
For all Free Prints go HERE.
And get weekly emails with monthly freebies by signing up for the Lil' Luna newsletter. 🙂
For even more great ideas follow me on Facebook – Pinterest – Instagram – Twitter – Periscope.
ENJOY!!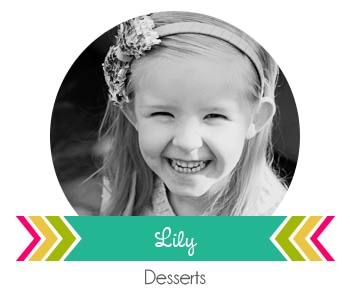 BEHIND THE SCENES ON LILLUNA.COM: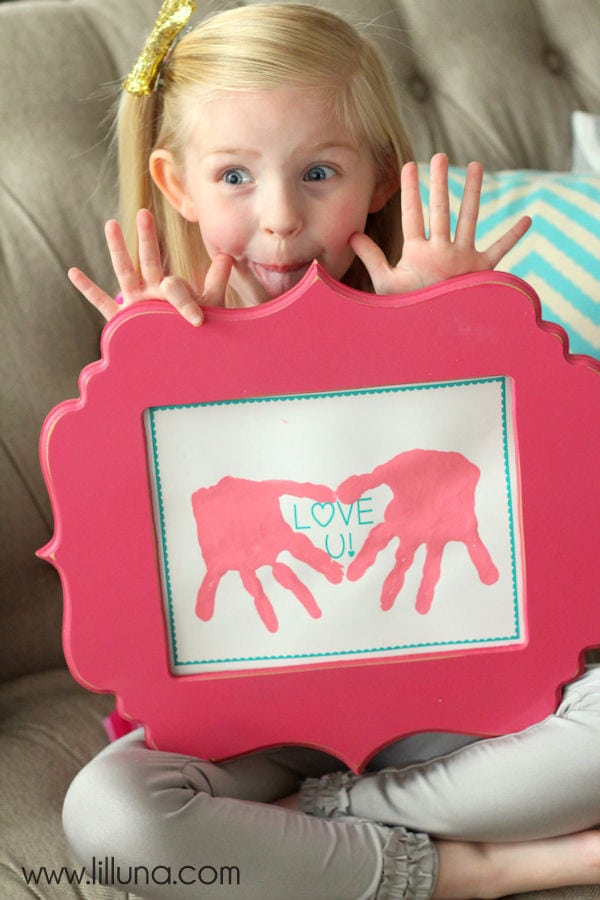 I wanted to do a silly face one, and my mom said yes. I think you'll like this next one too…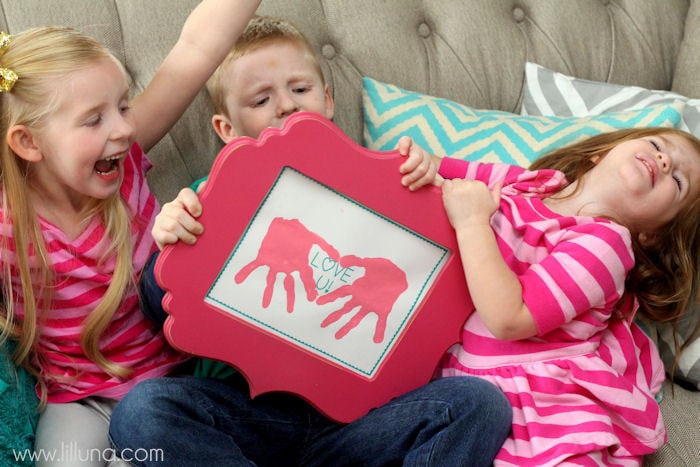 My mom said to get everyone in the picture and then Gavin and Evie started fighting over the frame. Isn't it funny?
Kristyn: A Typical day at the Merkley home. 😉