This Mother's Day Poem is perfect to give to mom this year. Use the poem or print out the free printable card and add a handprint making it perfect to gift this holiday.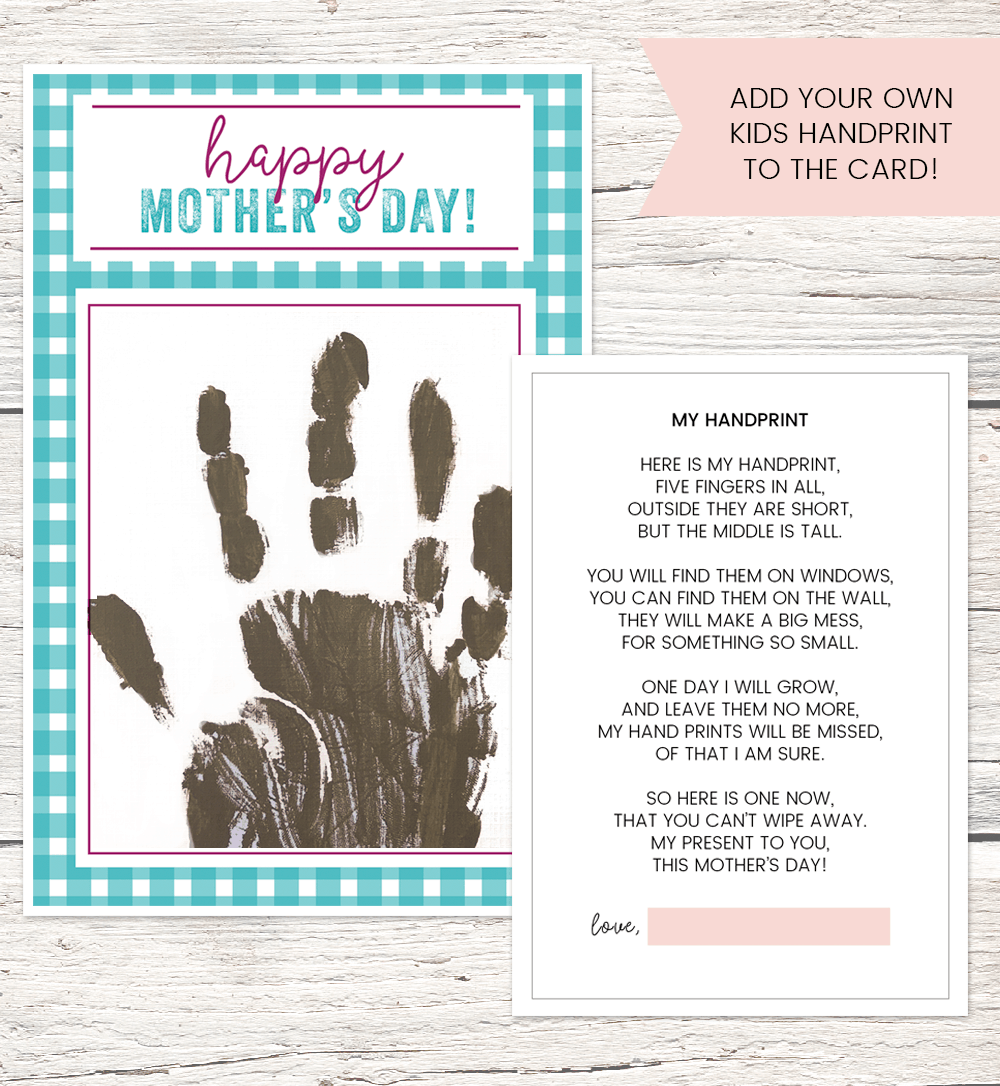 Mother's Day Handprint Card
Hi! Kendra here today to share a free printable with you! It's a Mother's Day Handprint Card! Mother's Day is almost here! What's more adorable than chubby little kiddo fingers! Am I right?! Even while I was making this card with my son I couldn't help but notice how cute his cubby hands are!
This card is great to have kids make for mom's! So whether you are a dad, teacher, church leader, etc. use to help kids make a memorable Mother's Day Gift!
Download the PDF at the bottom of this post
Print both pages and cut around the outside.
Fold the card.
Help your kiddo put their handprint on the front cover. I used regular Acrylic paint from the craft store.
Press their hand down in the middle of the card cover.
Once that has dried, glue the poem on the inside and have them sign their name!
And isn't the poem on the inside so cute!?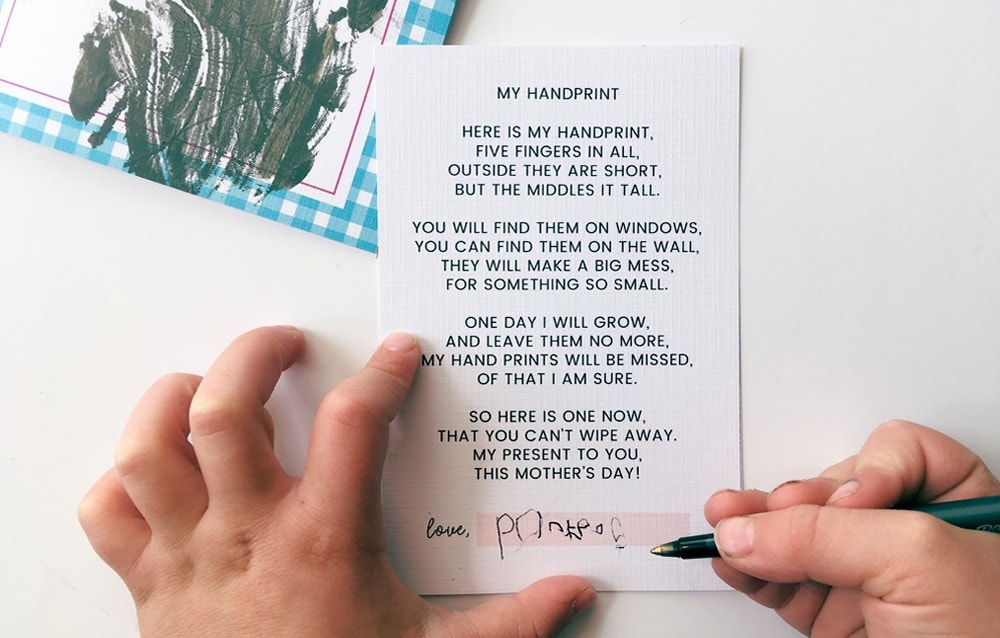 Mothers Day Poems for Preschool
This is the cutest gift for preschoolers to make for their moms. And we've done the hard part for you! Just download, print, add the handprint and have them sign their name. Easy peasy. And the poem will melt their heart!
My Handprint
Here is my handprint, Five fingers in all,
Outside they are short, But the middle is tall.
You will find them on windows, You can find them on the wall,
They will make a big mess, For something so small.
One day I will grow, And leave them no more,
My hand prints will be missed, Of that I am sure.
So here is one now, That you can't wipe away.
My present to you, This Mother's Day!
Other Mother's Day Printables you can find on Kendra John Designs: