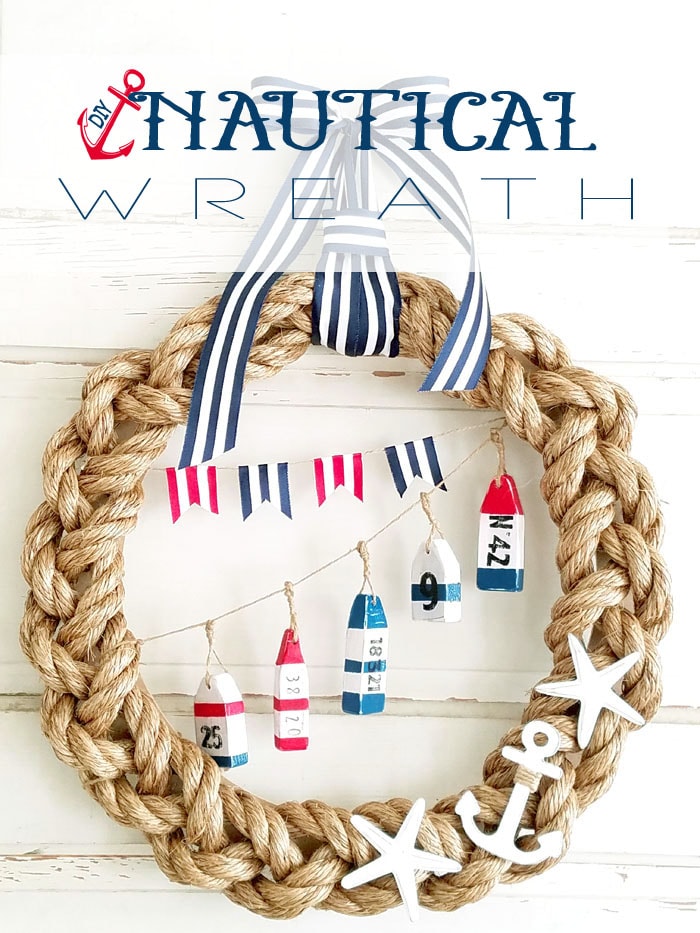 Hey, Lil' Luna readers, it's Cristina from Remodelando la Casa and I'm so glad to be here with you sharing a super cute and easy project to welcome Summer.
Yeah, Summer will be here in no time, but as soon as warmer temperatures arrive, I feel happier, and I want to invite the new season right inside of my home, like in this case, starting at my front door with this cute nautical wreath! 🙂
So, let me show you how you can do it too!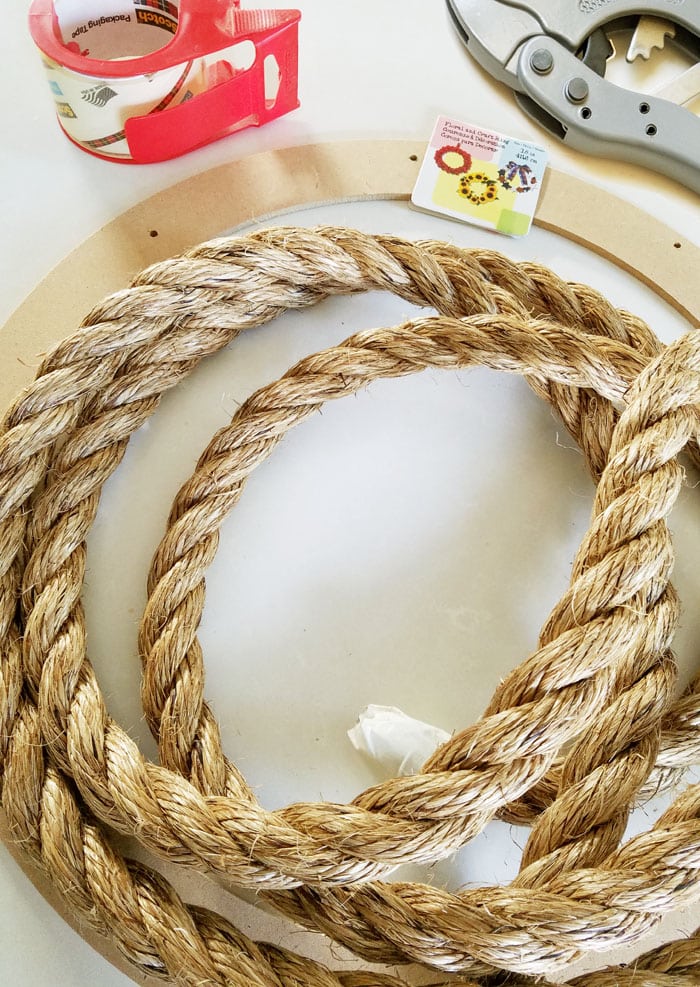 The materials you'll need:
1- 18″ Floral & craft ring
16′ Manila rope
Ratcheting Cutter
Jute rope
Scissors
Clear tape
Decorative Ribbon
Wooden nautical decor pieces
Hot glue gun
Directions: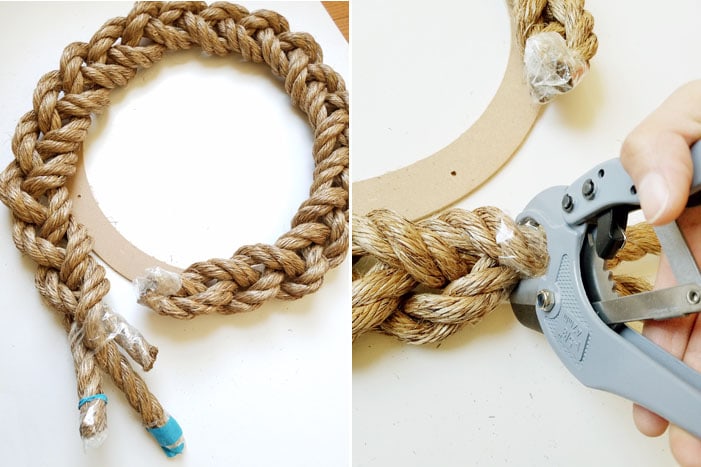 Cut the 16′ of rope in three equal parts. This is a very thick rope, in fact, it was the thickest rope I found at the home improvement store. You can cut it with a sharp knife, but I used a ratcheting cutter and that made this job so EASY!
The next step is to tight all three pieces of rope at one end, holding them with clear tape. You can now start the braiding. Tight the end of the braid with yet, another piece of clear tape.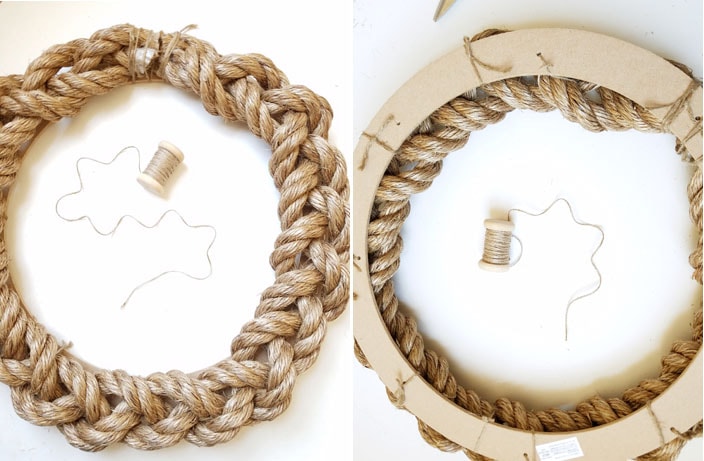 Place the braid around the ring, cut any excess if any, and secure it in place with jute rope.
The decorative possibilities are endless. I created two little buntings, one with ribbon flags, and the other with little buoys I made with pieces of wood from my scrap pile. They're adorable!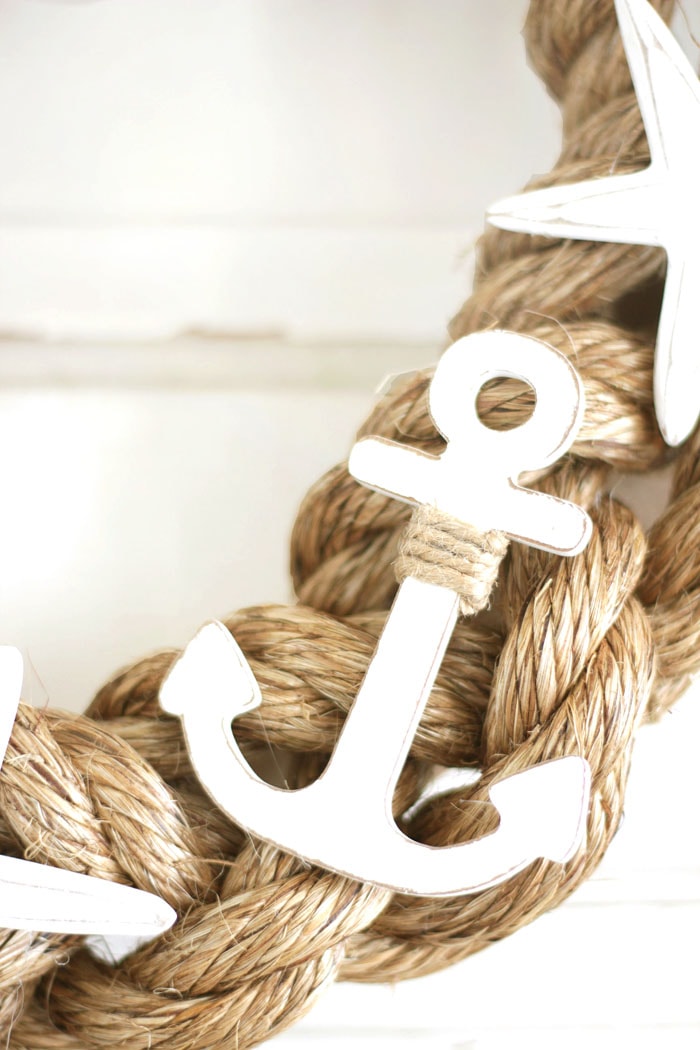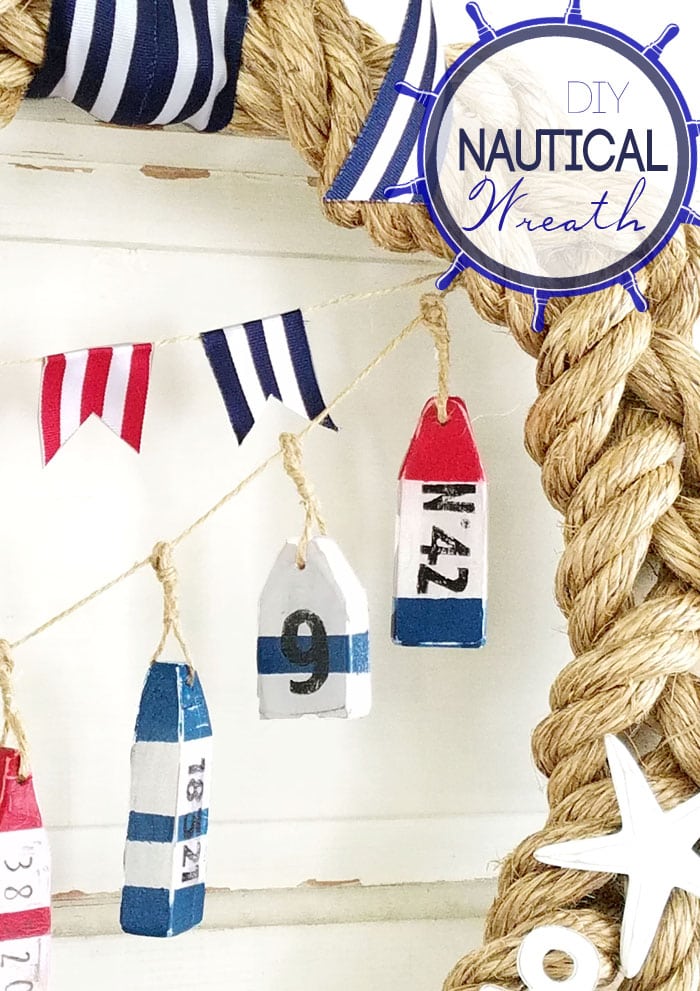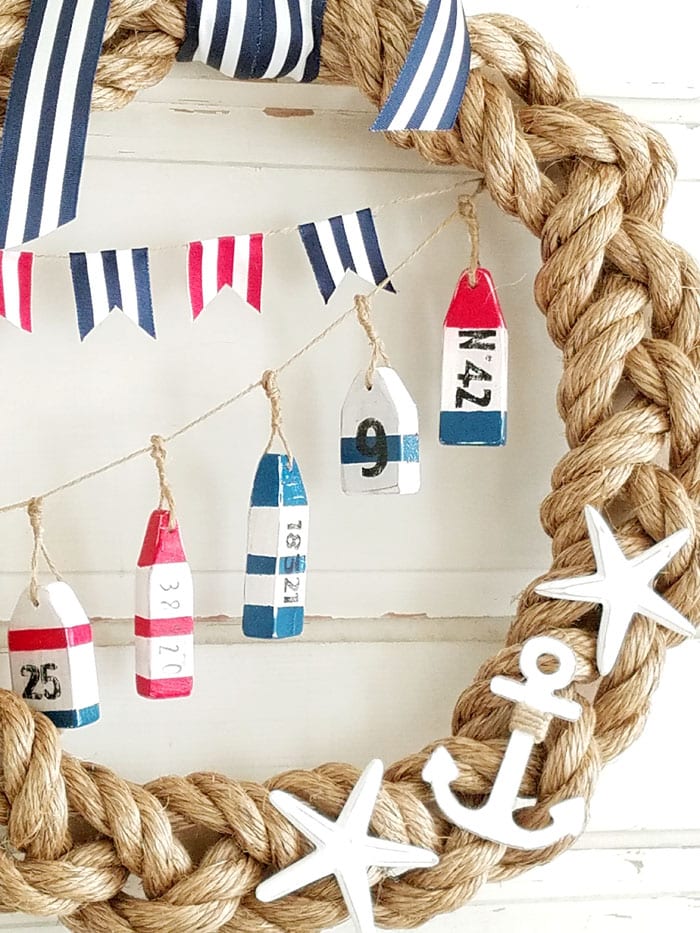 An anchor and two star fish were glued to the braided rope. You can find these nautical decor pieces at your craft store.
The final touch is to add a bow, strategically placed to cover the rope seam and to hang the wreath.
For more DIY – Home Decor Ideas from Remodelando la Casa check these out: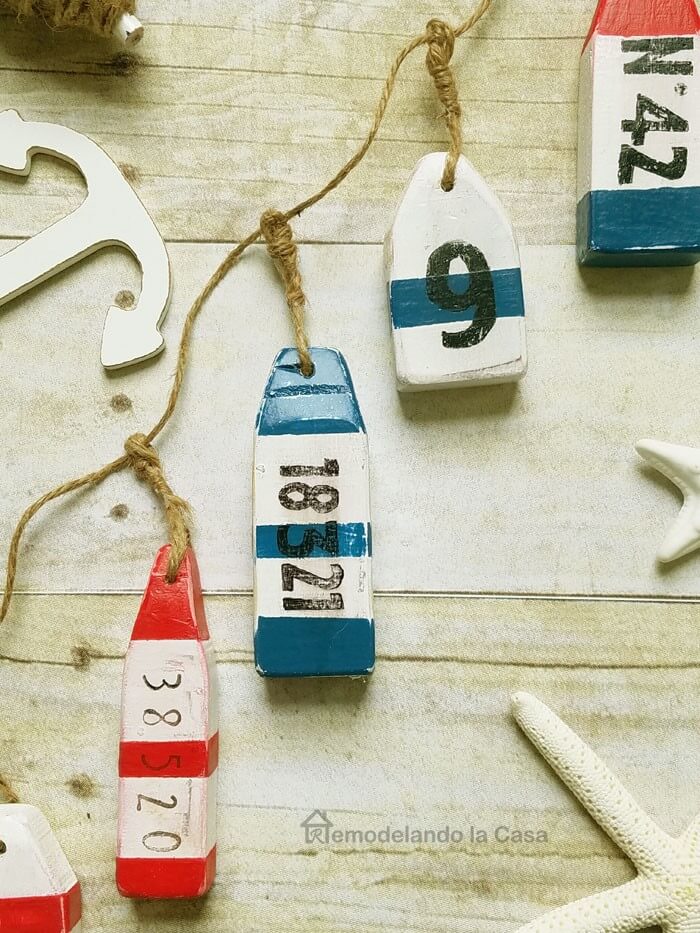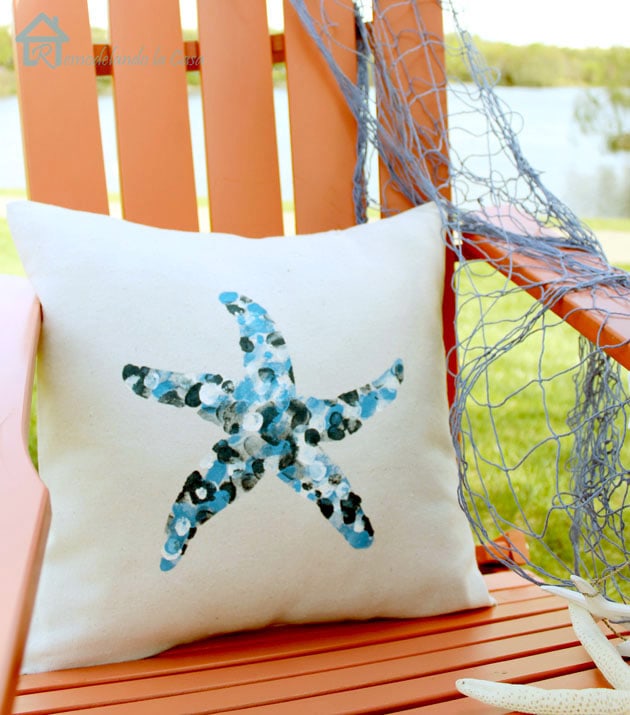 DIY – Envelope Pillows with Thumbprint Design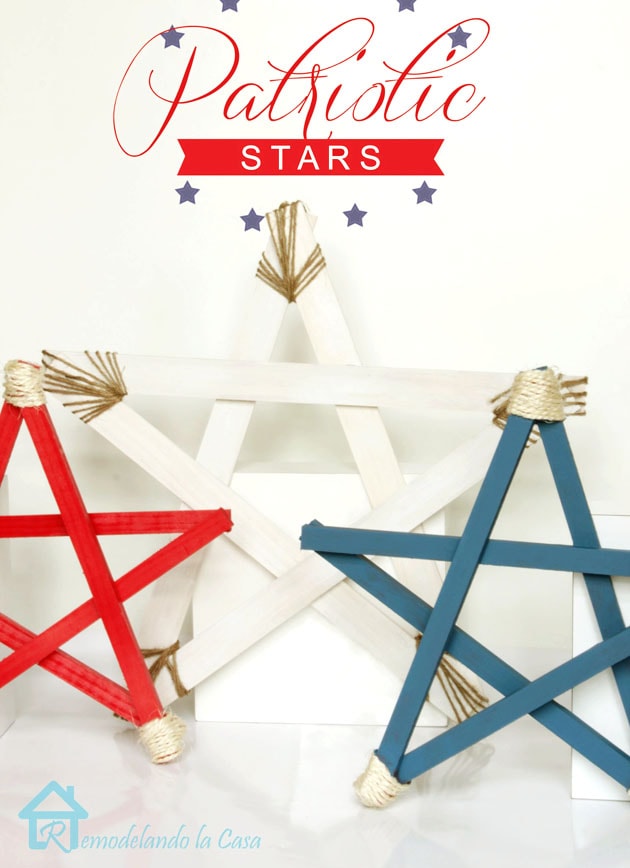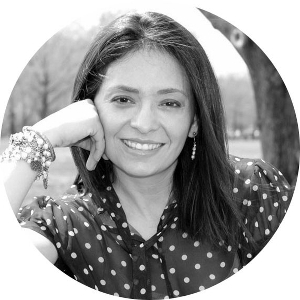 ________________________
This wreath is adorable!! Such a perfect look for summertime!
I love the little details, especially the ribbon bunting! Thanks for sharing Cristina!
For more awesome creations by her, head over to Remodelando la Casa.
And for more awesome summer DIY projects, check out these posts: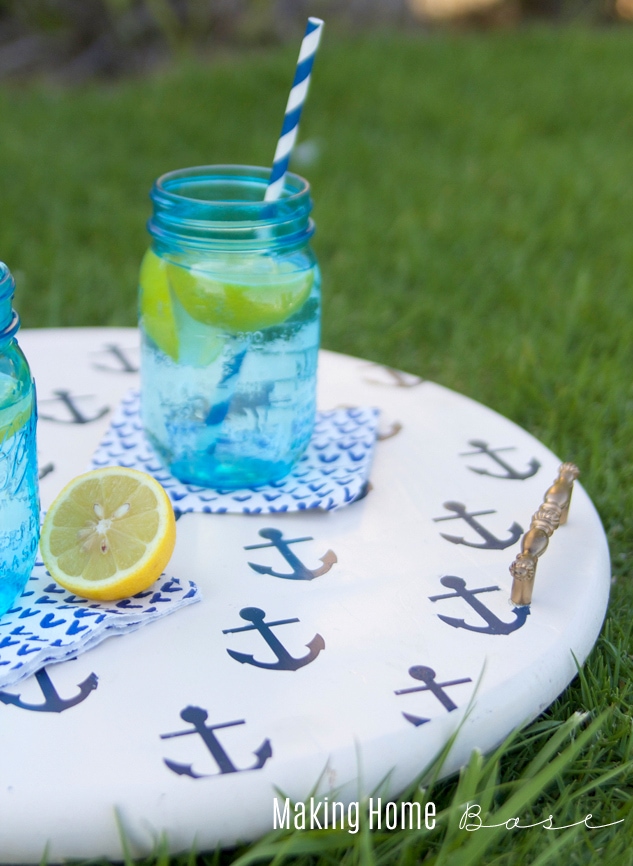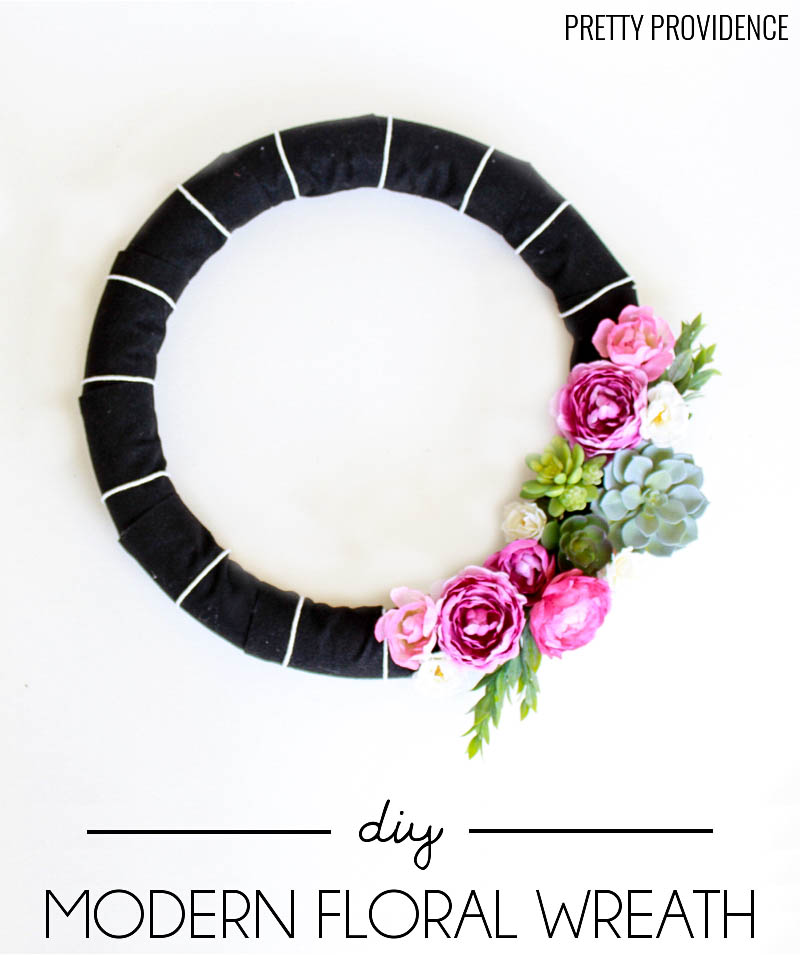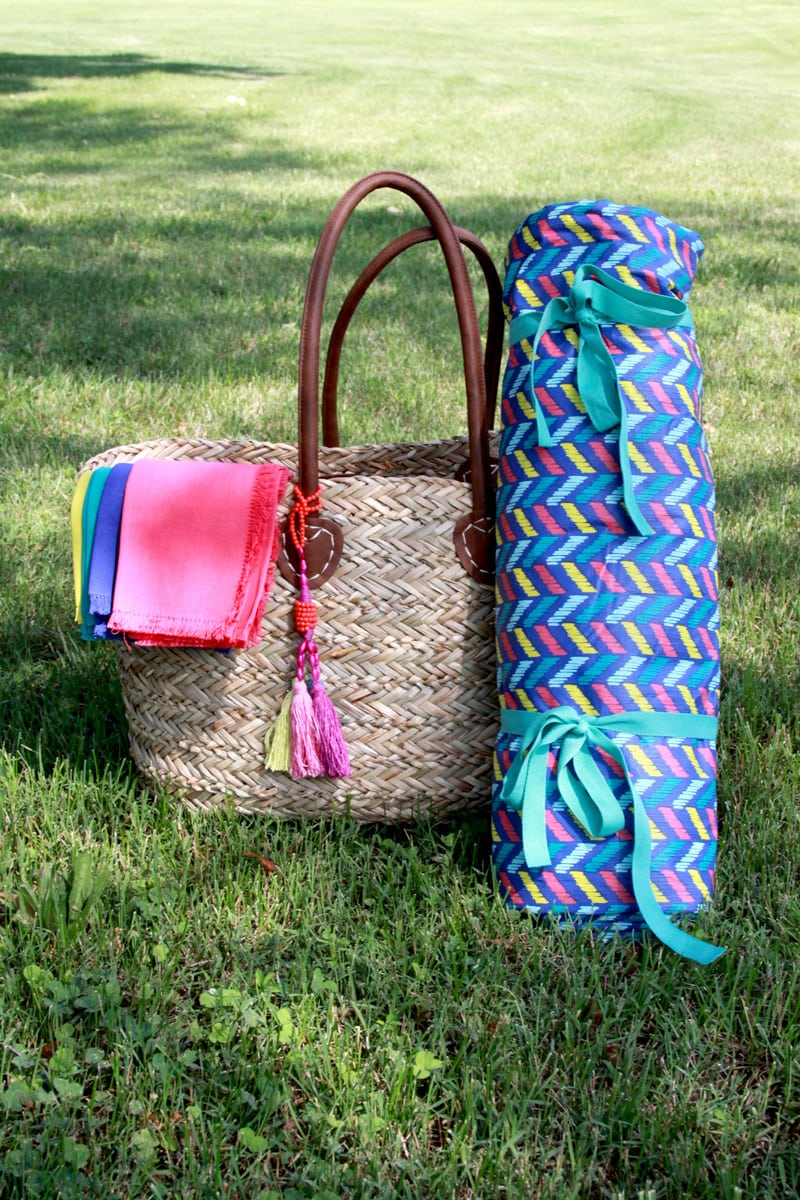 15 Minute DIY Summer Picnic Blanket