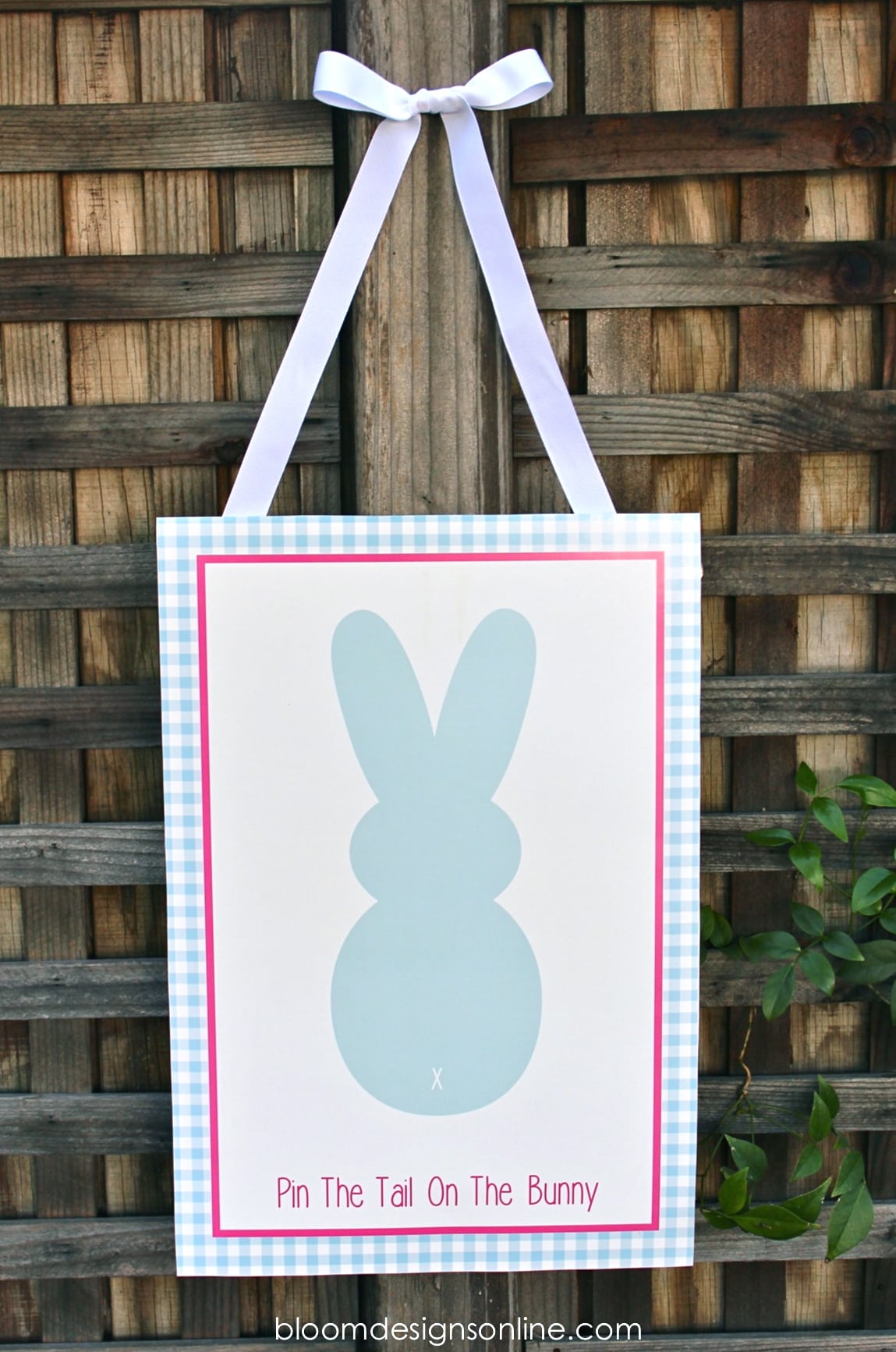 Hi Everyone. Jenny Raulli from Bloom Designs here to share this fun Easter game with you, Pin The Tail On The Bunny. Of course this is an Easter versions of the traditionally Pin the Tail on the Donkey Game that we all grew up on. I love taking games that I played as a child and updating them for my four little kiddos. They just had a ball playing this. I think they actually find it a bit challenging because once the blindfold is on, it is harder than it appears.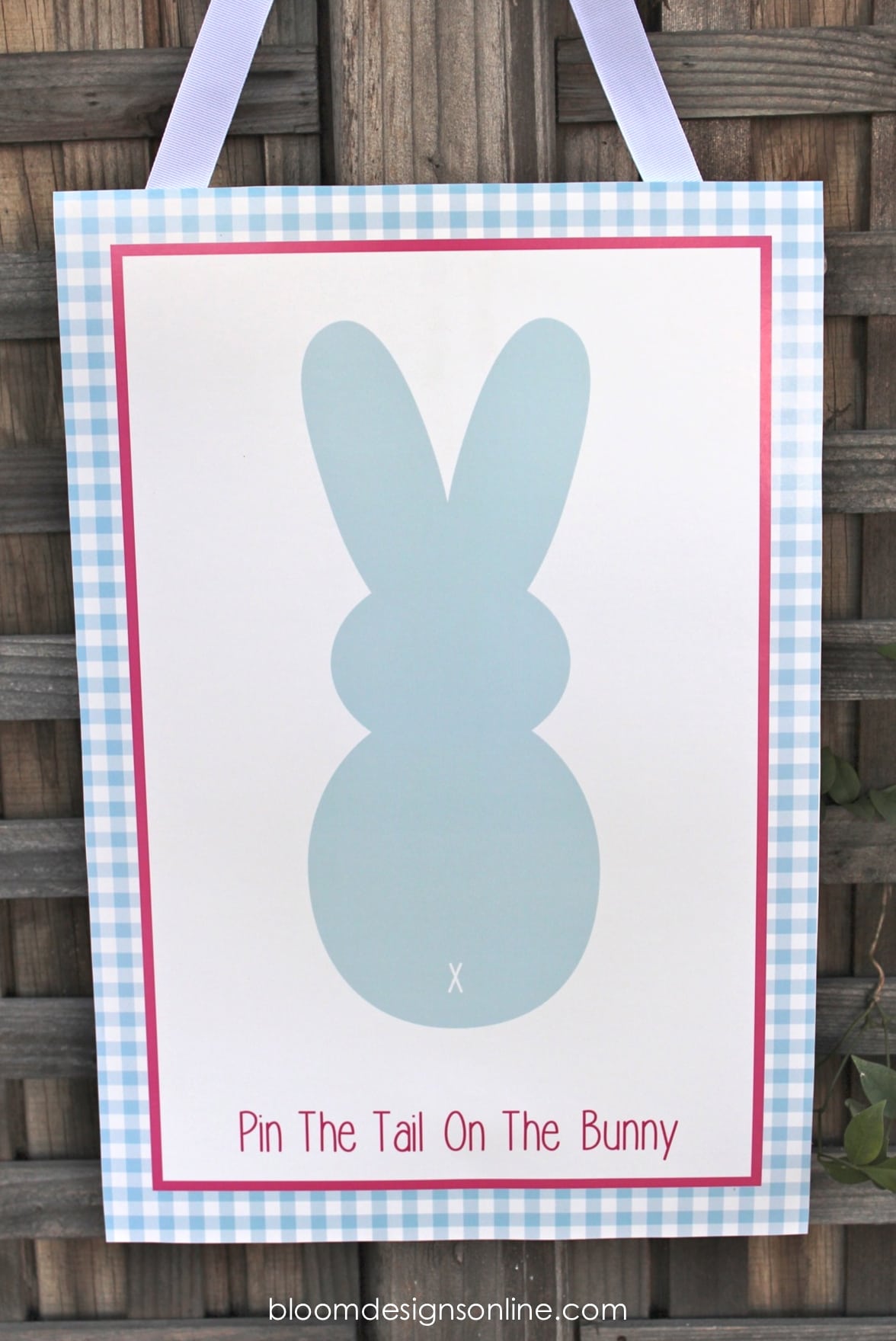 To make:
Download the the Pin The Tail On The Bunny Poster, CLICK HERE. It is formatted as a 12 x 18 to keep your printing costs down. However you could spend a little more and have it enlarged when you print. Another option is to enlarge it but print on 2′ x 3′ construction plan paper as a black and white. Construction copies only cost a few dollars. The colors I used come out in a pretty gray hue when printed as a black and white copy.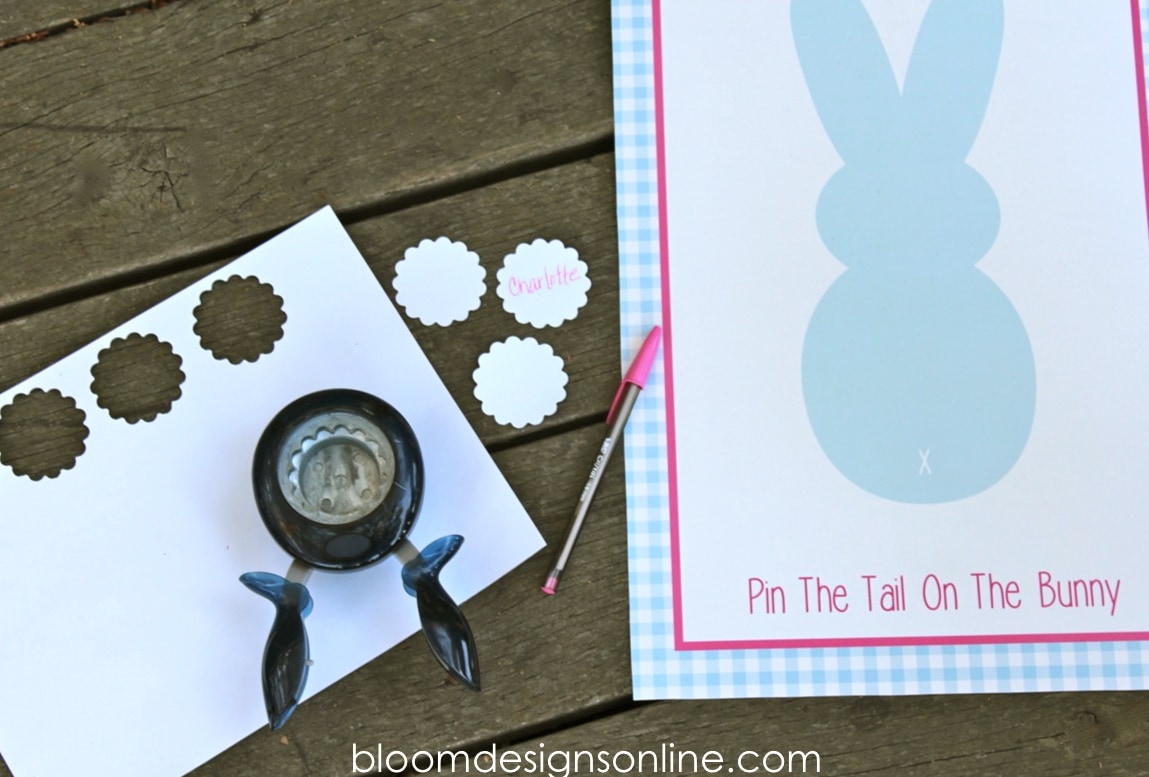 Make the little cotton tail game pieces using a two inch scalloped punch. The kids can write their names on the tails before taking their turn.
I am actually totally in love with this french blue and hot pink color scheme. Don't you think it would be great for an Easter Party?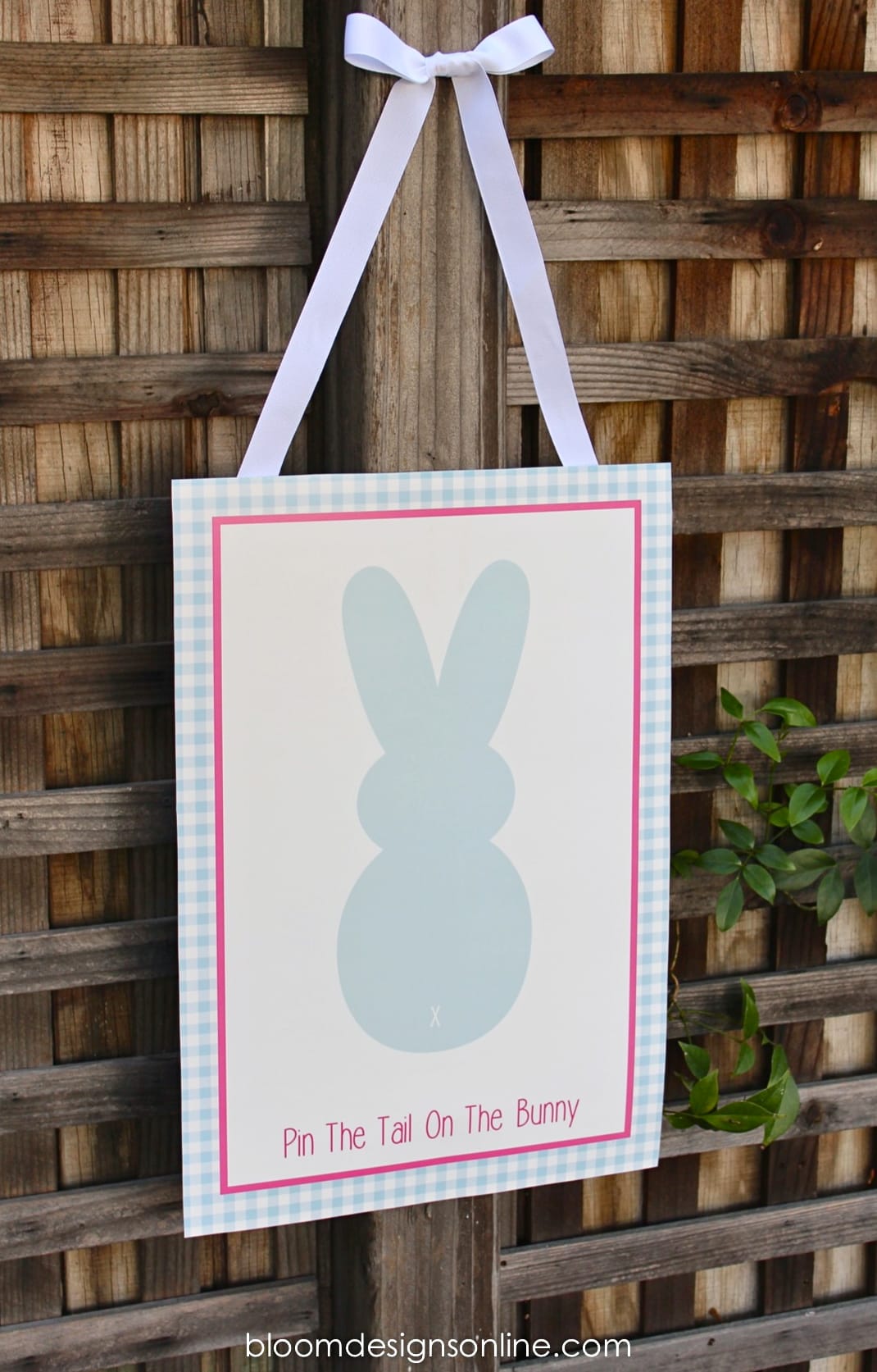 Thanks so much to my sweet friend Kristyn for having me! See ya next month.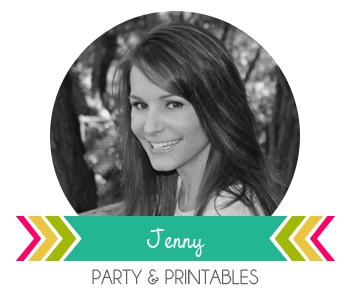 ———————————————–
I LOVE this, Jenny!! SO cute. Can't wait to download and use this for my own kids this Easter.
Thank you!
For more great (and FREE) Easter prints from her, be sure to check out Bloom Designs, and for more info about her go HERE.
———————————
For more ideas from Jenny, here on the site, check out: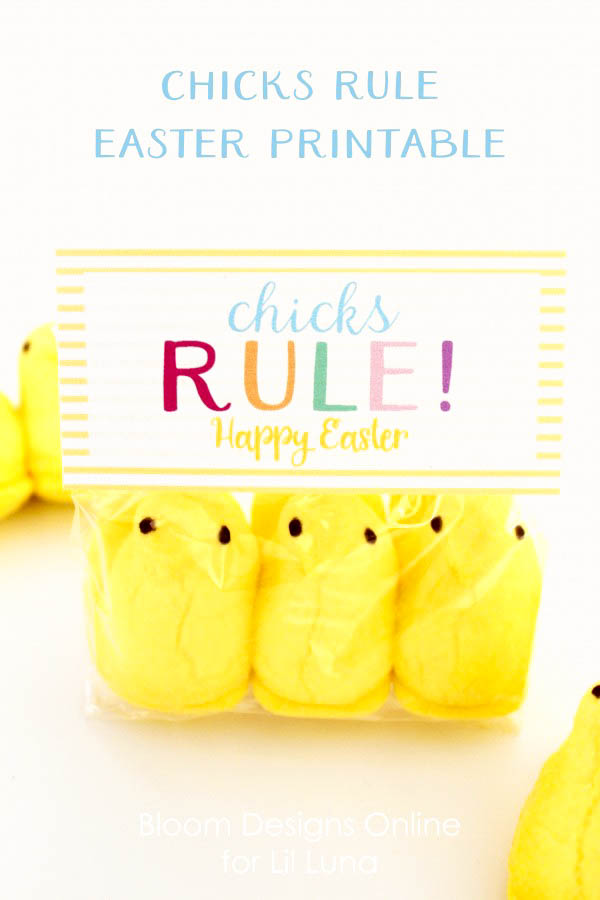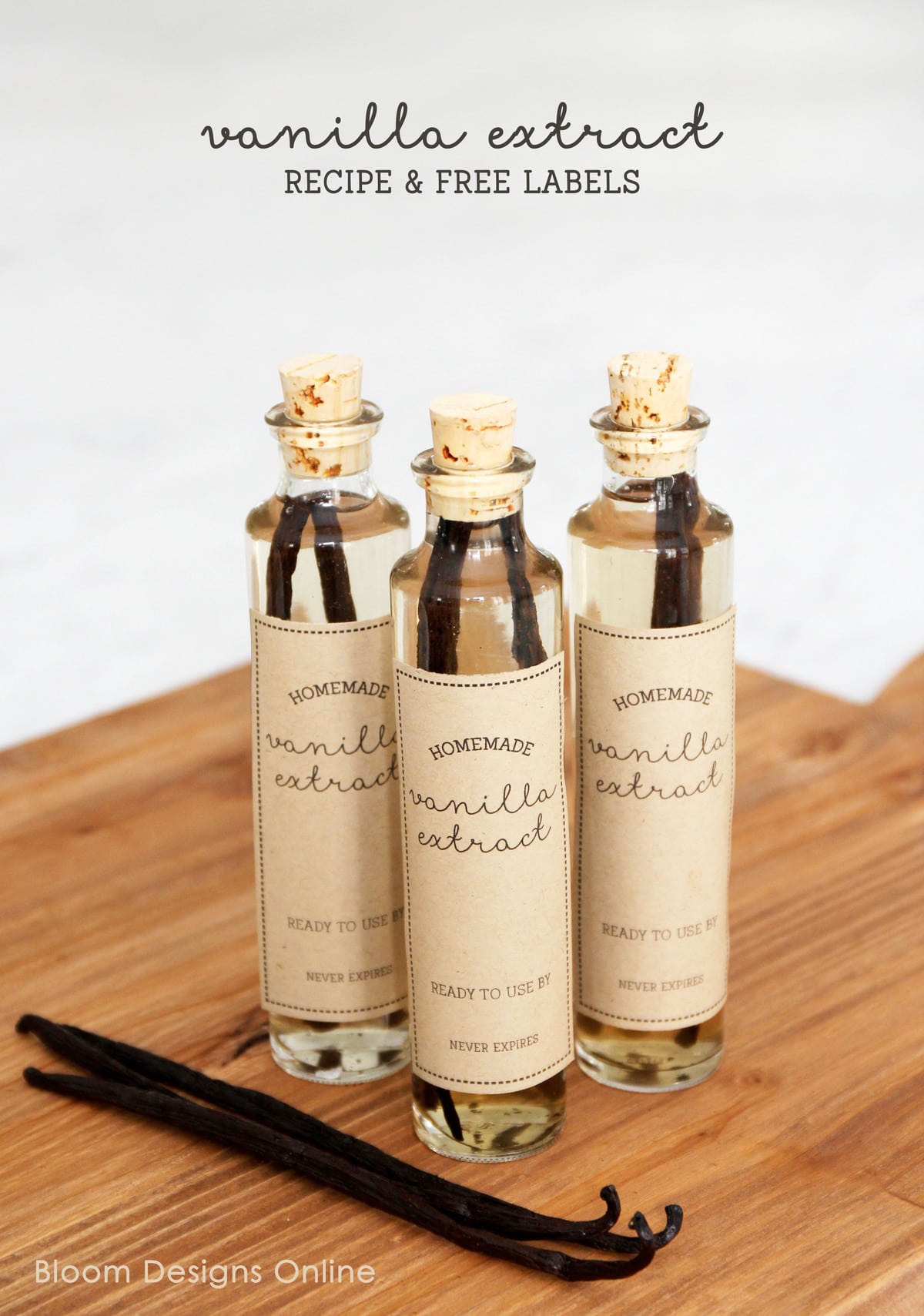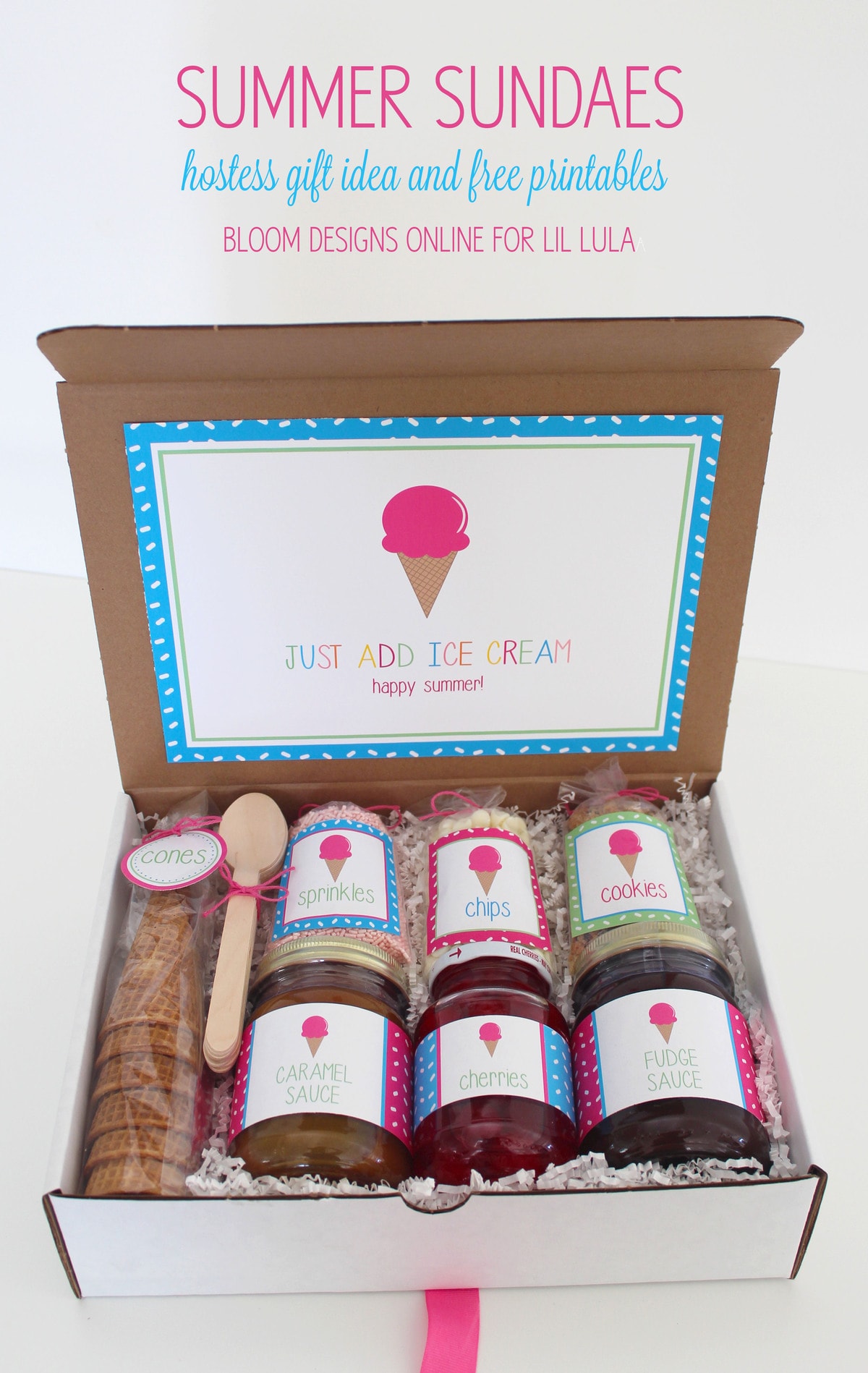 Summer Sundaes Hostess Gift Idea
For all Easter ideas go HERE.
For all Gift ideas go HERE.
And get weekly emails with monthly freebies by signing up for the Lil' Luna newsletter. 🙂
For even more great ideas follow me on Facebook – Pinterest – Instagram – Twitter – Periscope.
ENJOY!