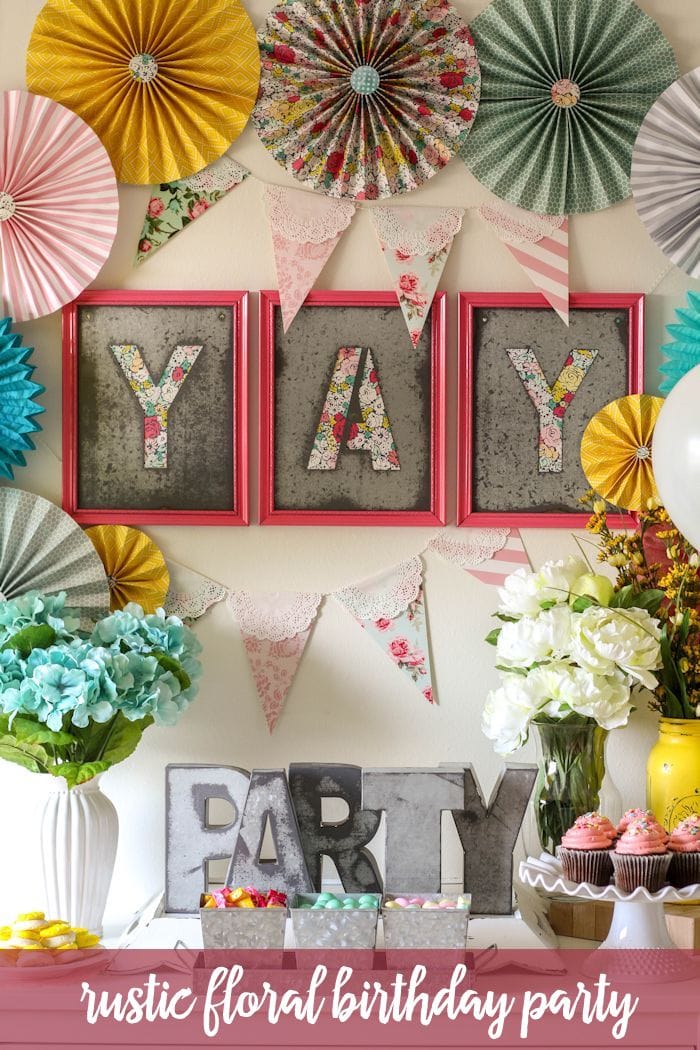 My sweet little Evie turned 4 in March.
I asked her what theme she'd like for her party and she Mermaid Butterfly Frozen. Wasn't sure how to pull that one off, so I took her to Michael's and convinced her to do a Rustic Floral theme. She wasn't really sure what that meant, but I showed her the pretty papers I would be using along with the flowers and she gave me the thumbs up. 😉 I wanted to think of an original theme for the party and after seeing all the fun galvanized products at Michael's, I knew I could incorporate them with some flowers and make it cute and special for my little girl.
Here is a closer look at what I did…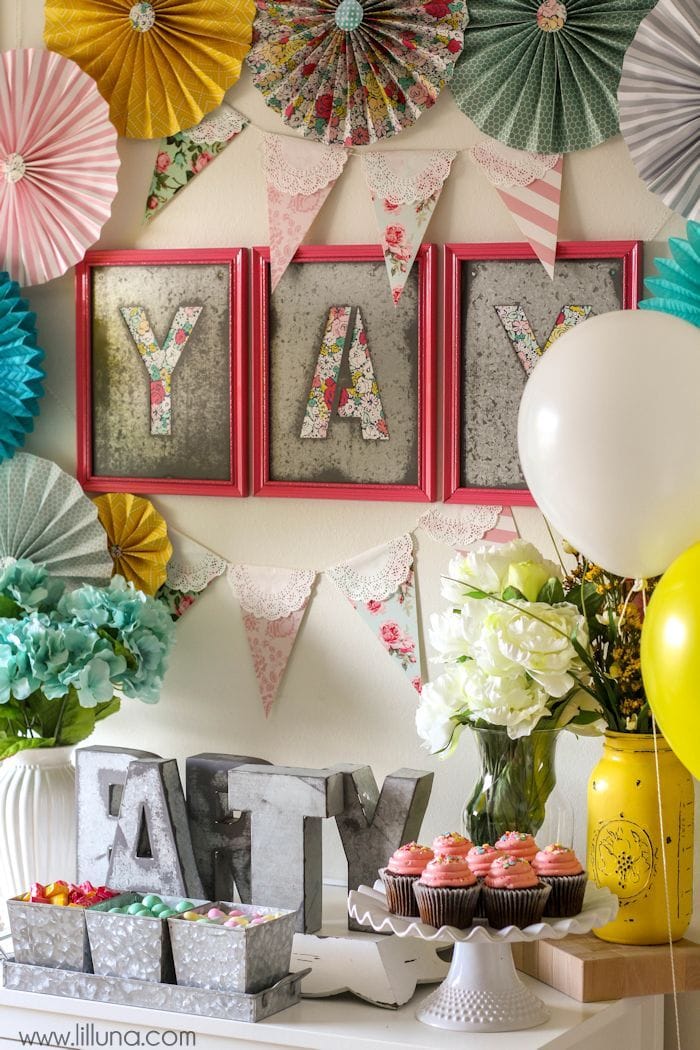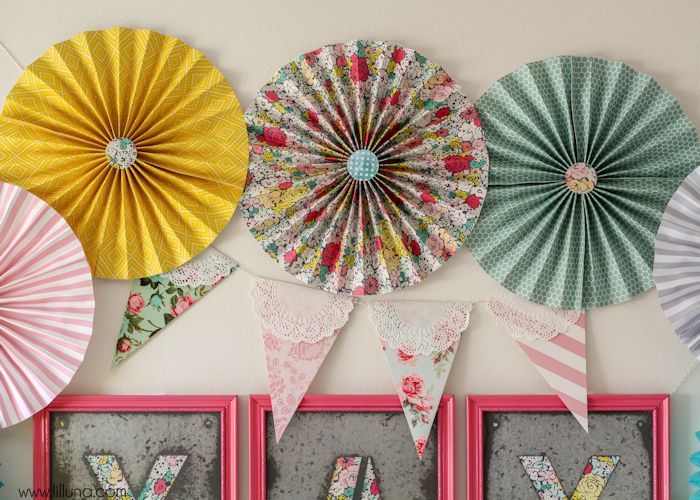 To get things started I head to the scrapbook paper section and picked out pretty papers that I thought looked good together. Pinks, turquoise, gray and yellow were the main winning colors. From there I decided to make some Paper Accordion Fans (for a tutorial go HERE.) I knew I'd need a few of them and made several 12″ fans. I also made a few smaller fans to add to the wall.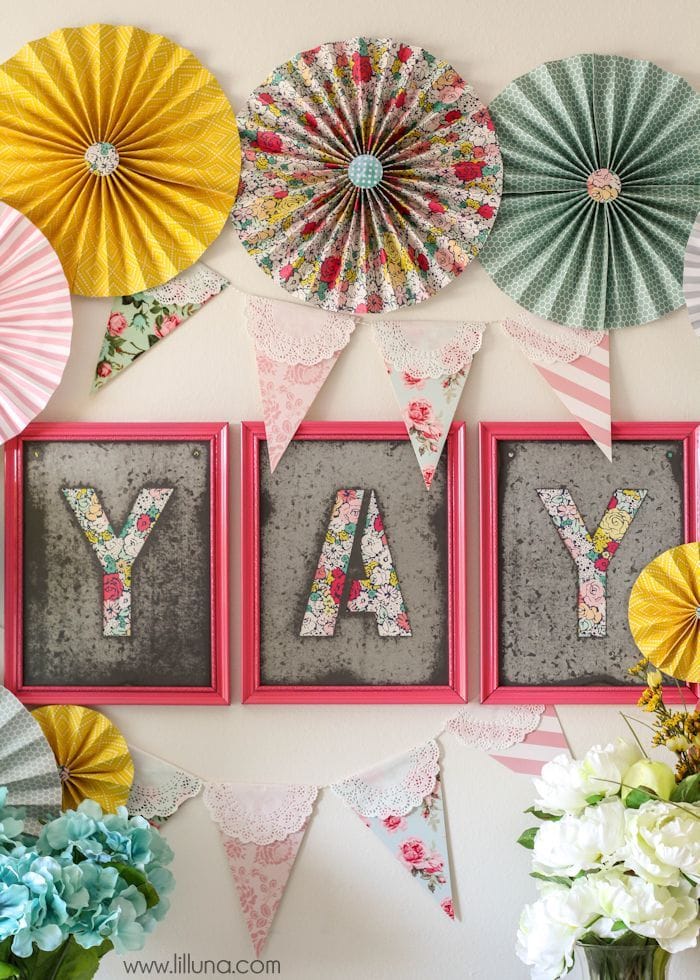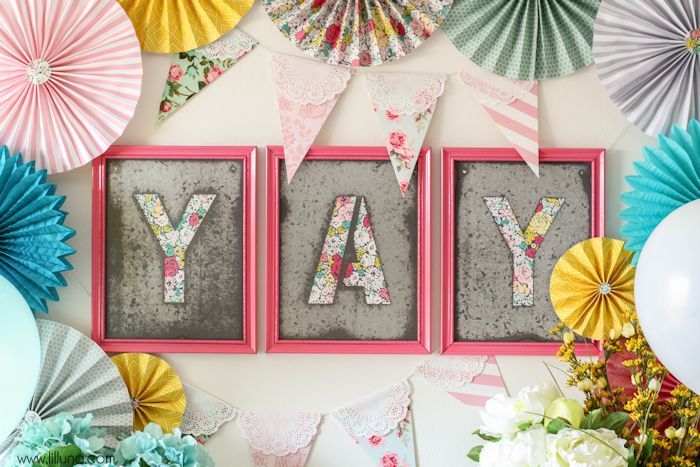 I had also seen these galvanized letters and knew I wanted to use them as well. I found some frames for them and spray painted them. I then stuck some of the scrapbook paper behind them and love how they turned out.
I also added a paper banner that was already assembled and added that to the backdrop.
And don't think I got all crazy and stuck hole all over our walls for our partyscape. I used COMMAND strips – they're my best friend!! ;D
From there I added some more galvanized products including these awesome letters and this serving tray I filled with treats.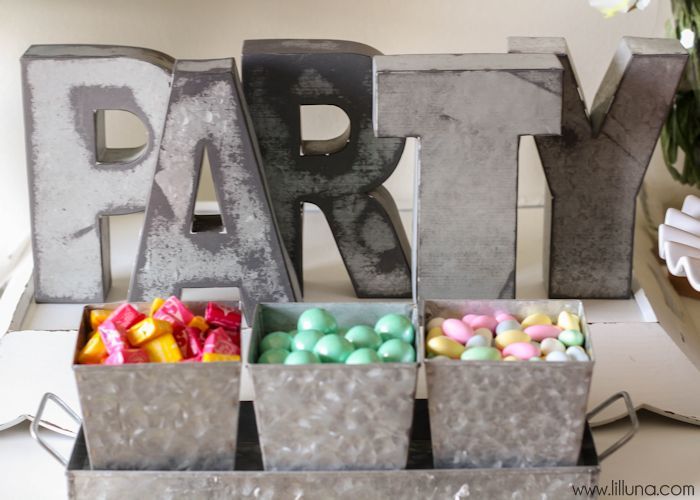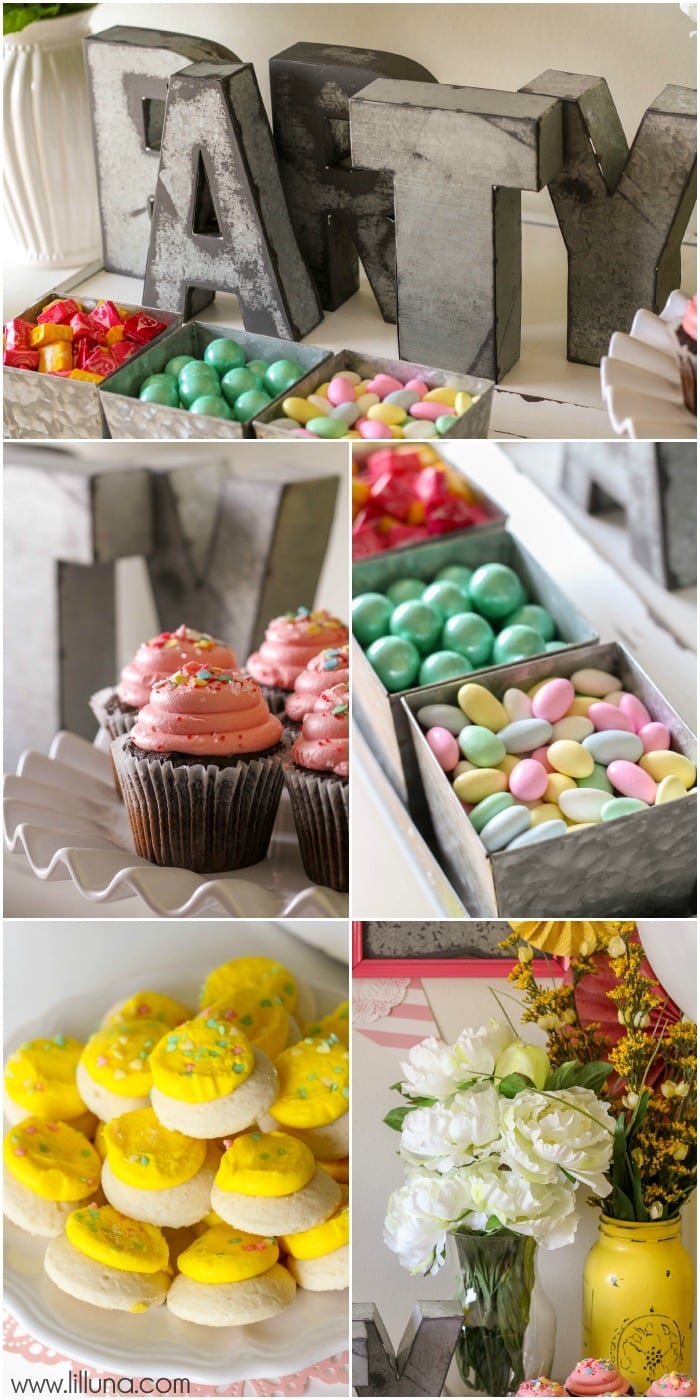 I added some more treats and also made sure to pick up some fake flowers in the Michael's floral department to give it a pretty flower-y touch.
My little Evie just loved it all! Obviously, this was just the treats section of her little party, but we all know that's every kid's favorite part of the party, right?! 😉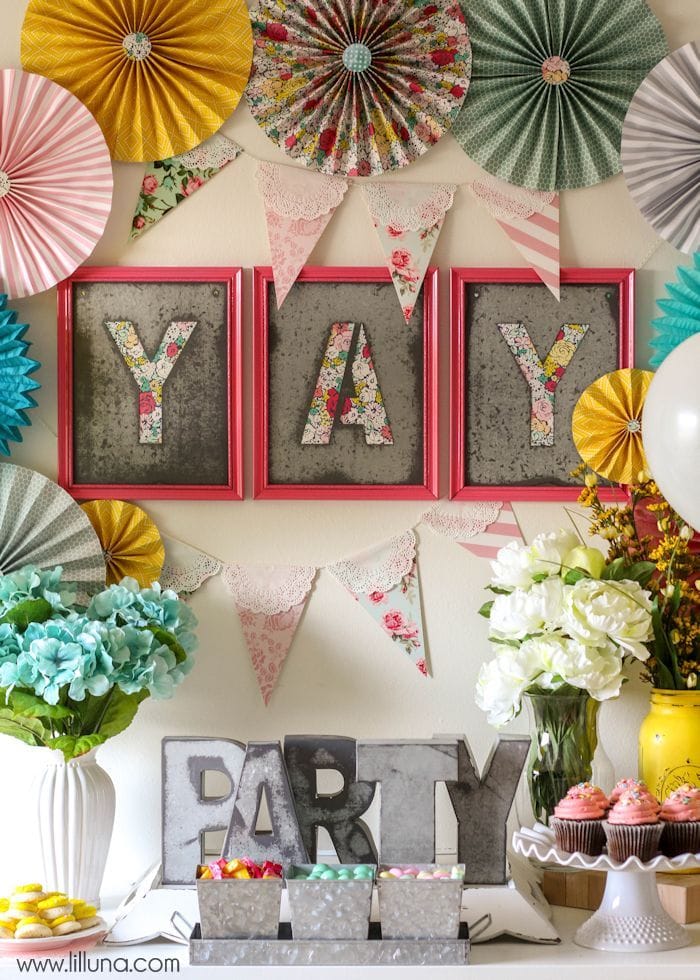 I sure love throwing little parties for the kids. It's just a little way to show my love on their special day. 😉
As part of this fun celebration, I wanted to make sure you knew about the following going on at Michael's:
Michaels is celebrating every occasion this summer with gifts for Moms, Dads and teachers, and parties to celebrate birthdays, graduation, and the 4th of July!
As a toast to the last Michaels Makers post of the season, we created gifts, baked treats and threw parties for each of the six holidays this summer.
It's never too early to get started on your next party or celebration – Michaels.com has more project ideas and instructions for you and your kids to make this year – check out projects for Mother's Day , Father's Day, graduation, birthday and even summer. Let's celebrate!
For more great party ideas be sure to check these out: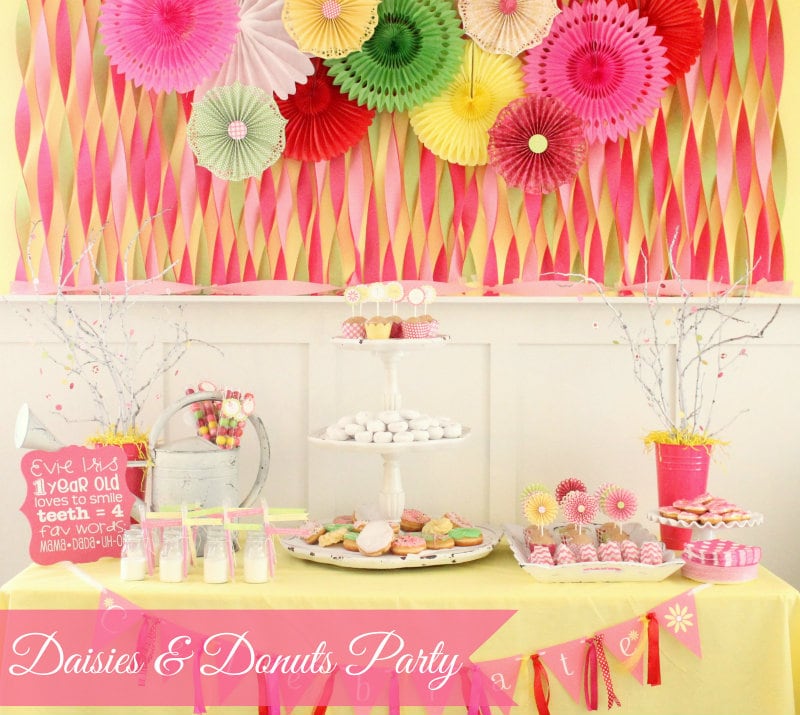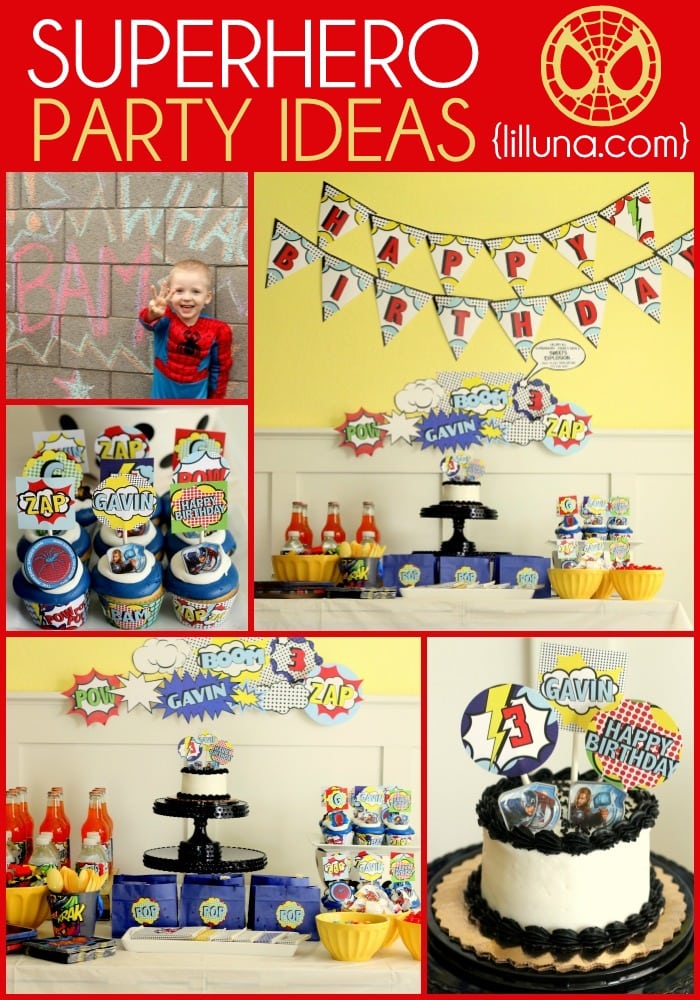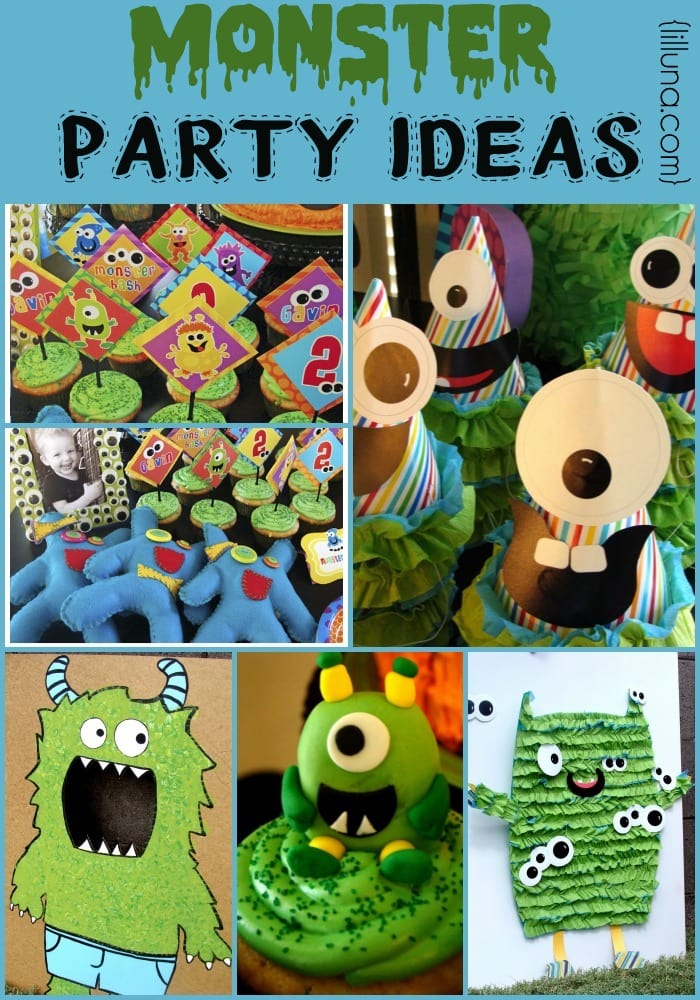 For all Party ideas go
HERE.
ENJOY!