Don't miss a thing – Sign up for the Lil' Luna Newsletter today!
Hey, it's me Lily again!
Did you know St. Patrick's Day is coming up?? It's one of my favorite holidays, especially because of those trickster leprechauns. Did you know they always come to our house on March 17th and turn our playroom upside down? They take all the toys and have even put stuffed animals on the fans. They are NUTS!! I always leave out funny notes for them and although they make a mess, they always leave us chocolate coins and a note back. Even though things get messy, it's still a fun holiday. We wear green and like pinching our parents who usually forget to wear green that day. This year, St. Patrick's Day is during Spring Break so I won't be able to pinch my teacher or friends, but I still might get to pinch my dad or brothers and sisters. 😉
One activity we will also do this year is this St. Patrick's Day I Spy. We LOVE doing these because they're fun and perfect for the holiday. Do your kids like looking at Word Searches or Hidden Pictures? If so, they'll love this I Spy game. Just print it out and play. It's so easy!!
ST. PATRICK'S DAY I SPY PRINTABLE: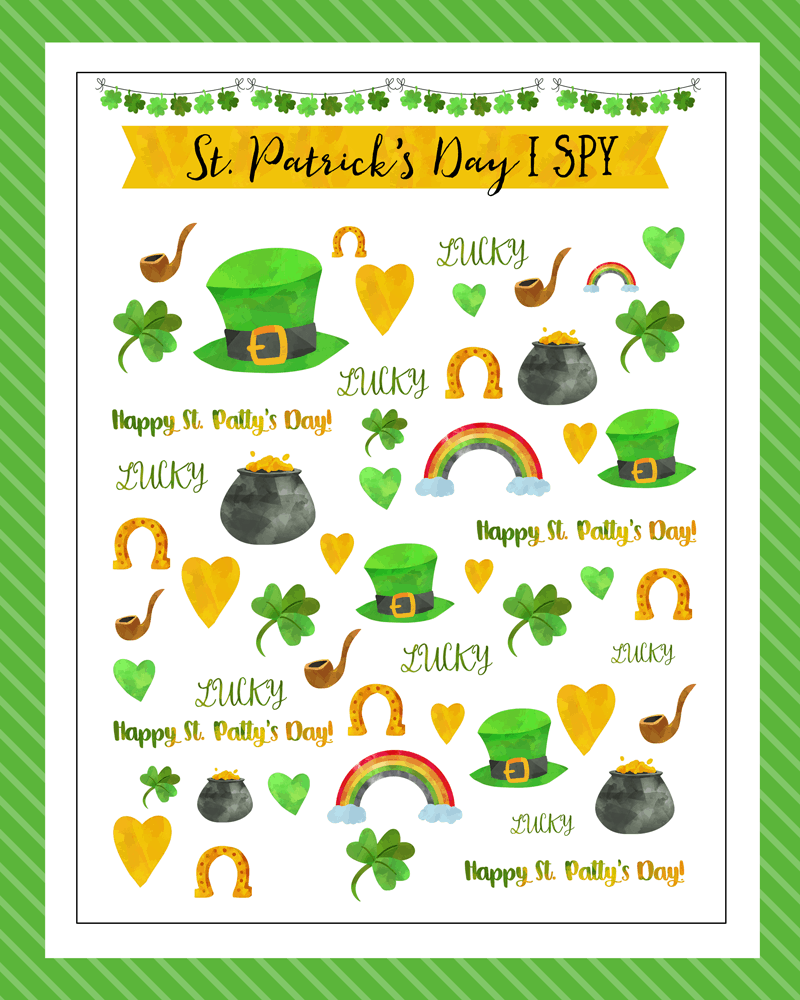 I love St. Patrick's Day, and I hope you do too!!
For more St. Patrick's Day activities and printables, check out these fun prints and games: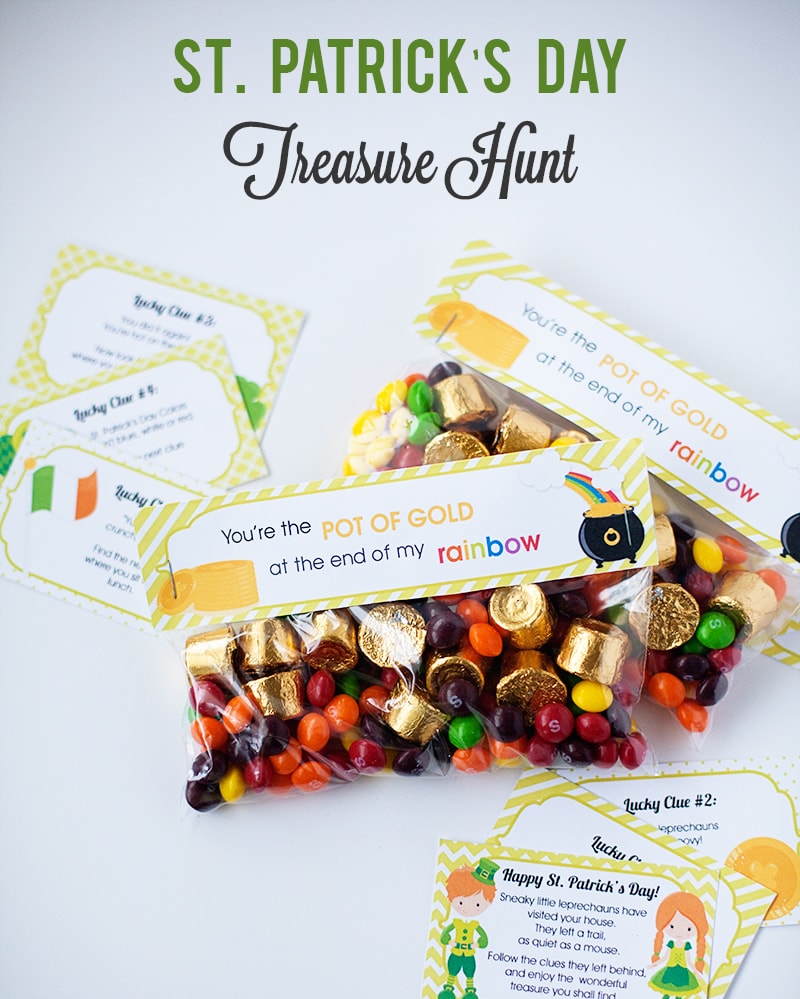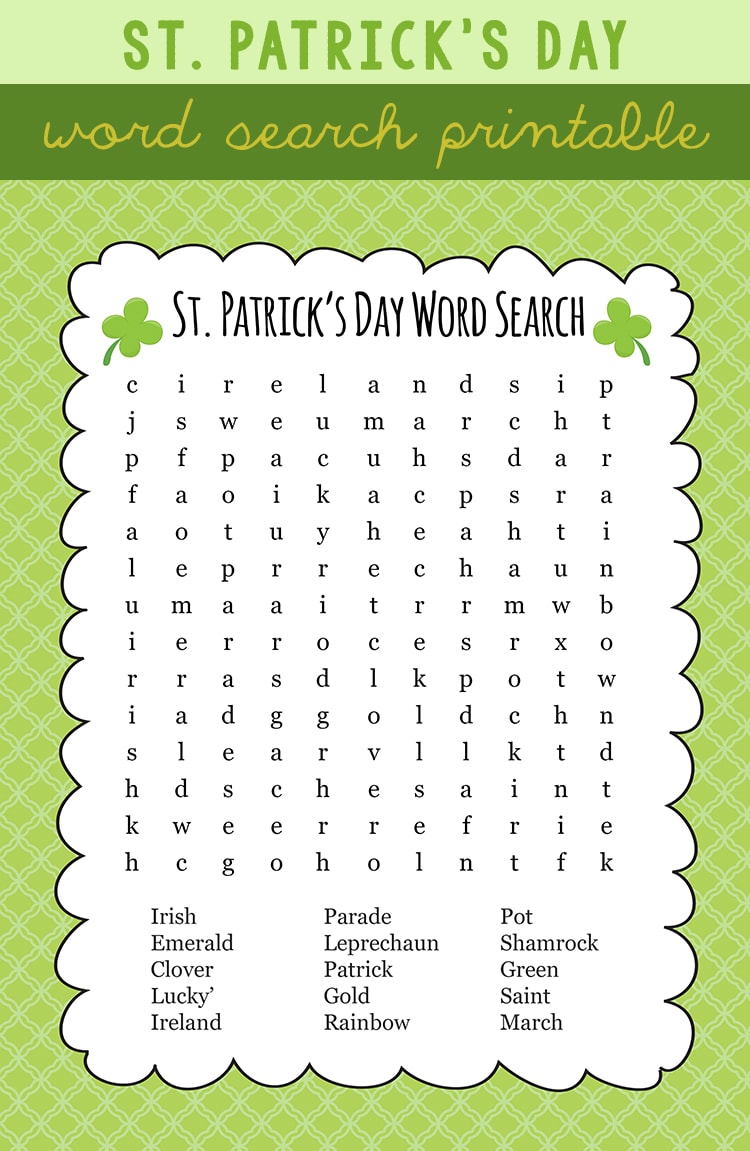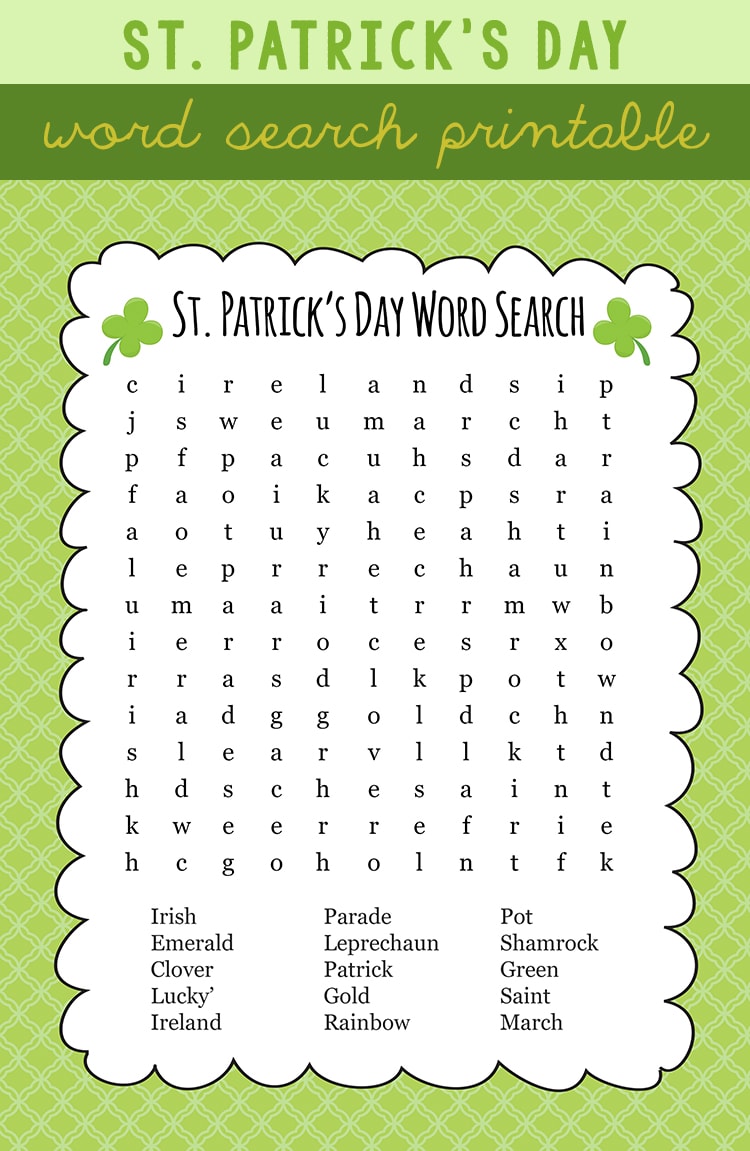 For all St. Patrick's Day recipes, prints, and activities, go HERE.
For all FREE printables, go HERE.
For even more great ideas follow my mom on Facebook – Pinterest – Instagram – Twitter – Periscope – Snapchat.
Just a reminder – WEAR GREEN (so you don't get pinched!!)
Love, Lily