Create a fun-filled Summer Activities Board using this simple tutorial. It will help you not only be organized for summer, but will be the place the kids head to each morning to plan a fun activity, outing or service project each day.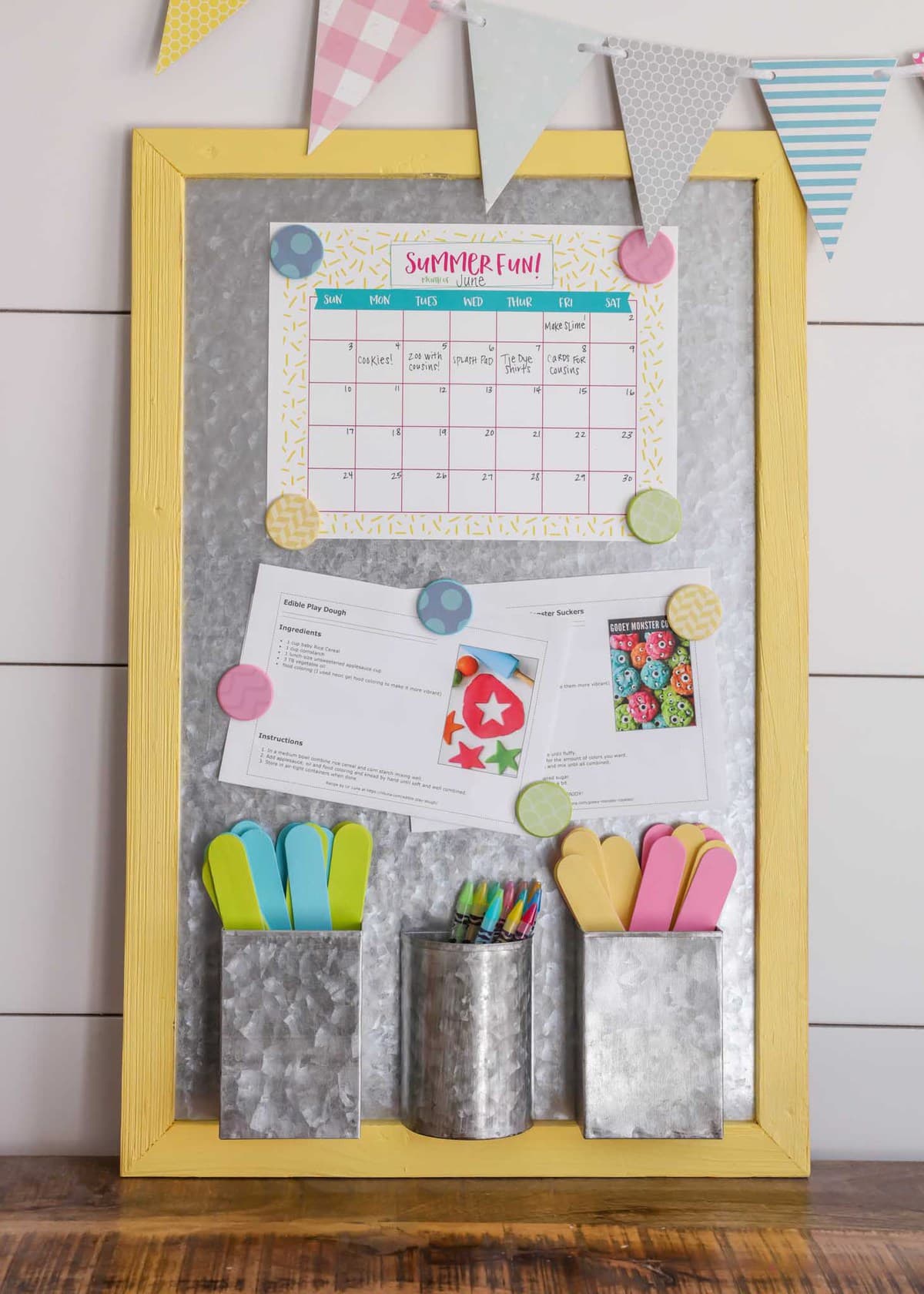 Summer Activities for Kids
It's SUMMER! Are you ready? My kids got out of school this week and I wanted to make sure we had loads of summer activities for kids to do so I would never have to heard the dreaded words "I'm bored." To be honest, with six kids I rarely hear those words and that's mostly because they're creative and are self-entertainers. Almost weekly, they are putting together performances and plays for my husband and I. Or they will build relay races or crafts, which is something I love and encourage. In fact, we are trying to keep screen time minimal this summer so that they spend the days having fun and creating instea.
Michaels makes it easy to get your kids to unplug from their devices, and MAKE this summer! It's now easier than ever to get all your supplies with Michael's new buy online and pick up in store feature! Simply place your order online, select your store and your items will be ready and waiting for you there! Busy Moms, rejoice!
We were able to purchase some fun summer craft supplies and activities at Michaels and even put together a Summer Activities Board to keep everything organized. Today, I want to share with you how to put it together.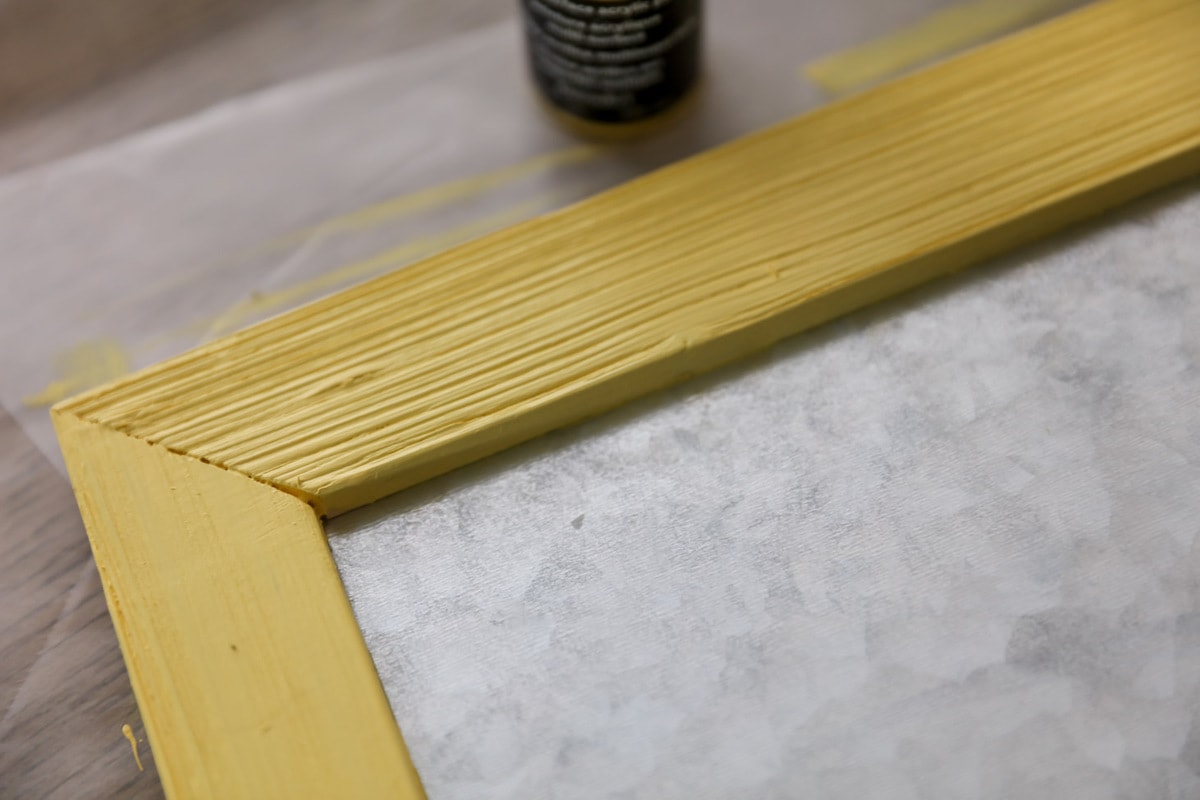 Summer Activities Board
Michaels has a line of products from ArtMinds® that I'm obsessed with. They have pegboards and galvanized magnet boards that I know I could use for so many things. I used one of their magnet boards as the inspiration for this board and knew it would be perfect to organize our summer activities. The kids pull the craft sticks for the week that have the activity listed, and then we fill in the calendar with the week's activities, and they love it!
This is what you'll need to make this board too…
SUPPLIES: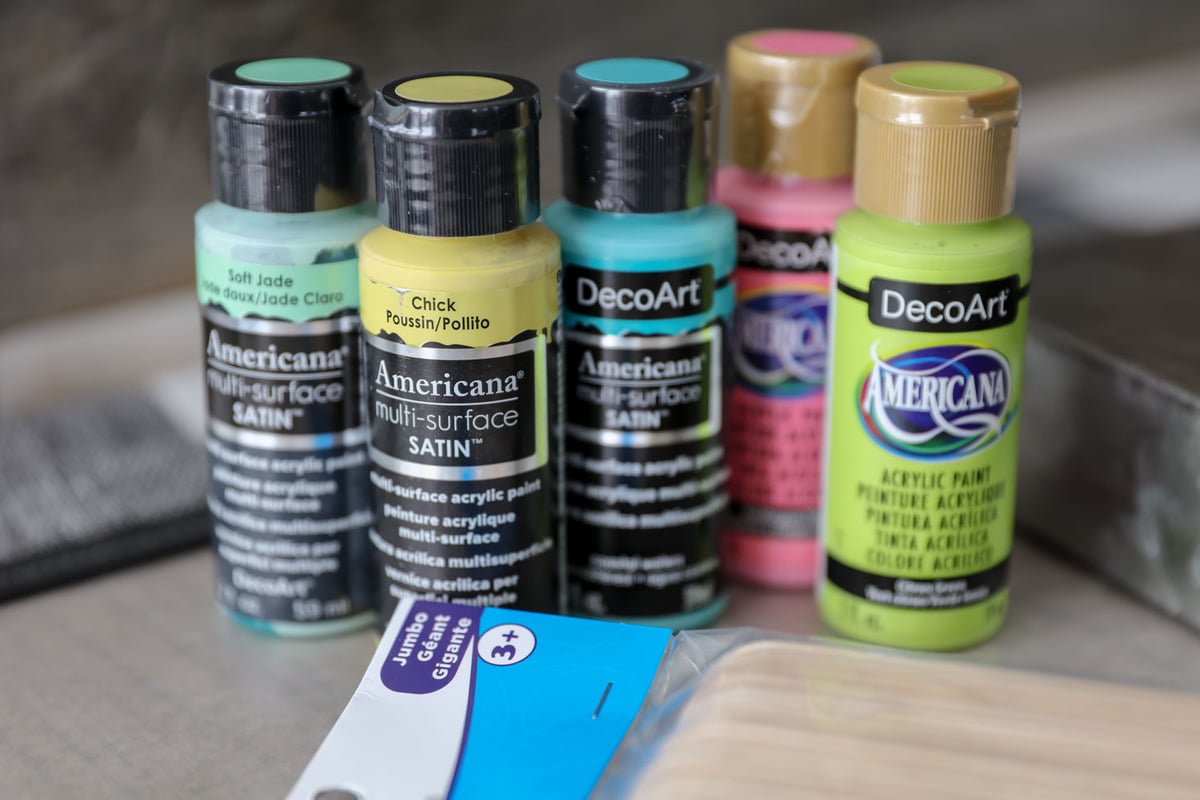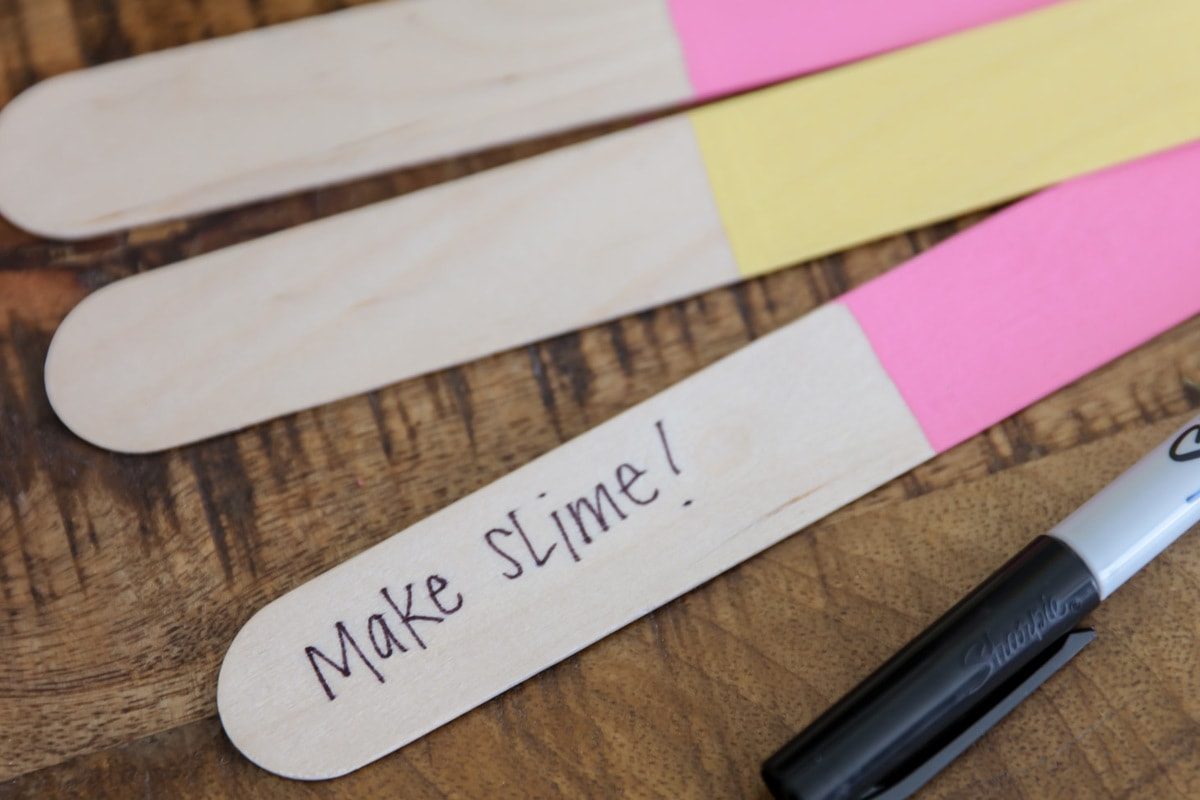 DIRECTIONS:
1. Paint your board frame and let dry.
2. Paint popsicle sticks half way on both sides and let dry. Write your activities on the un-painted end of the craft stick. I used 4 colors – pink, yellow, green and blue. This was to make it more colorful but also so that they could be flipped over once the activity was done and the stick wouldn't be pulled again.
3. Paint edges of wooden circles. From there, cut out circles just a tid smaller in size to modge podge on on front. Add a magnet to the back and you will have some cute magnets to keep your calendar in place.
Simple enough, right?! Now all you need are the fun activities and the blank calendar to fill in!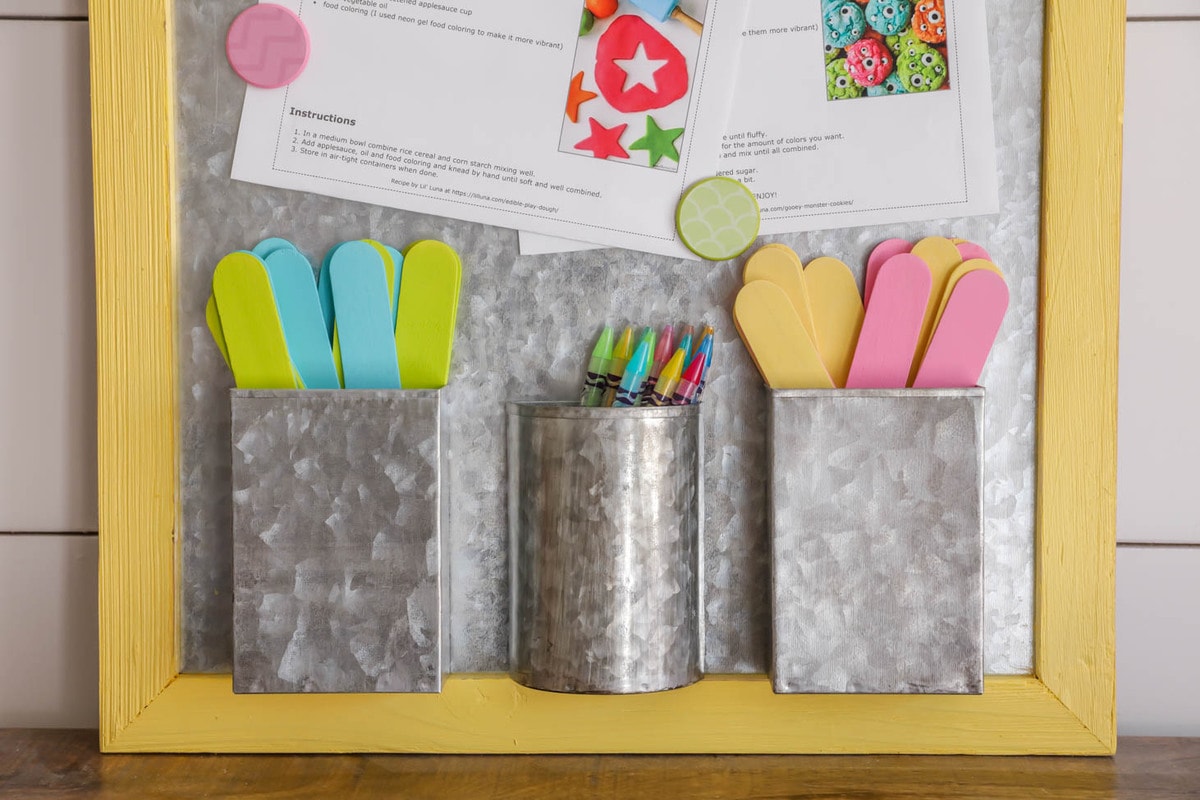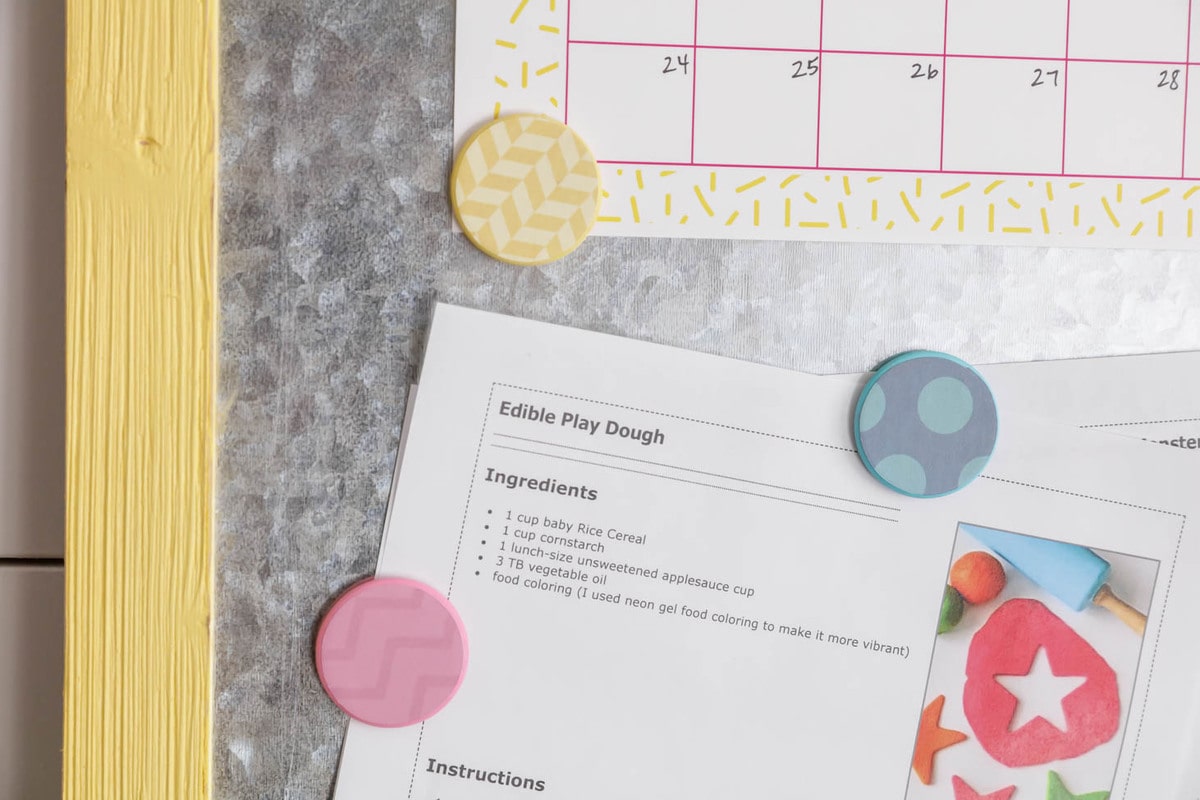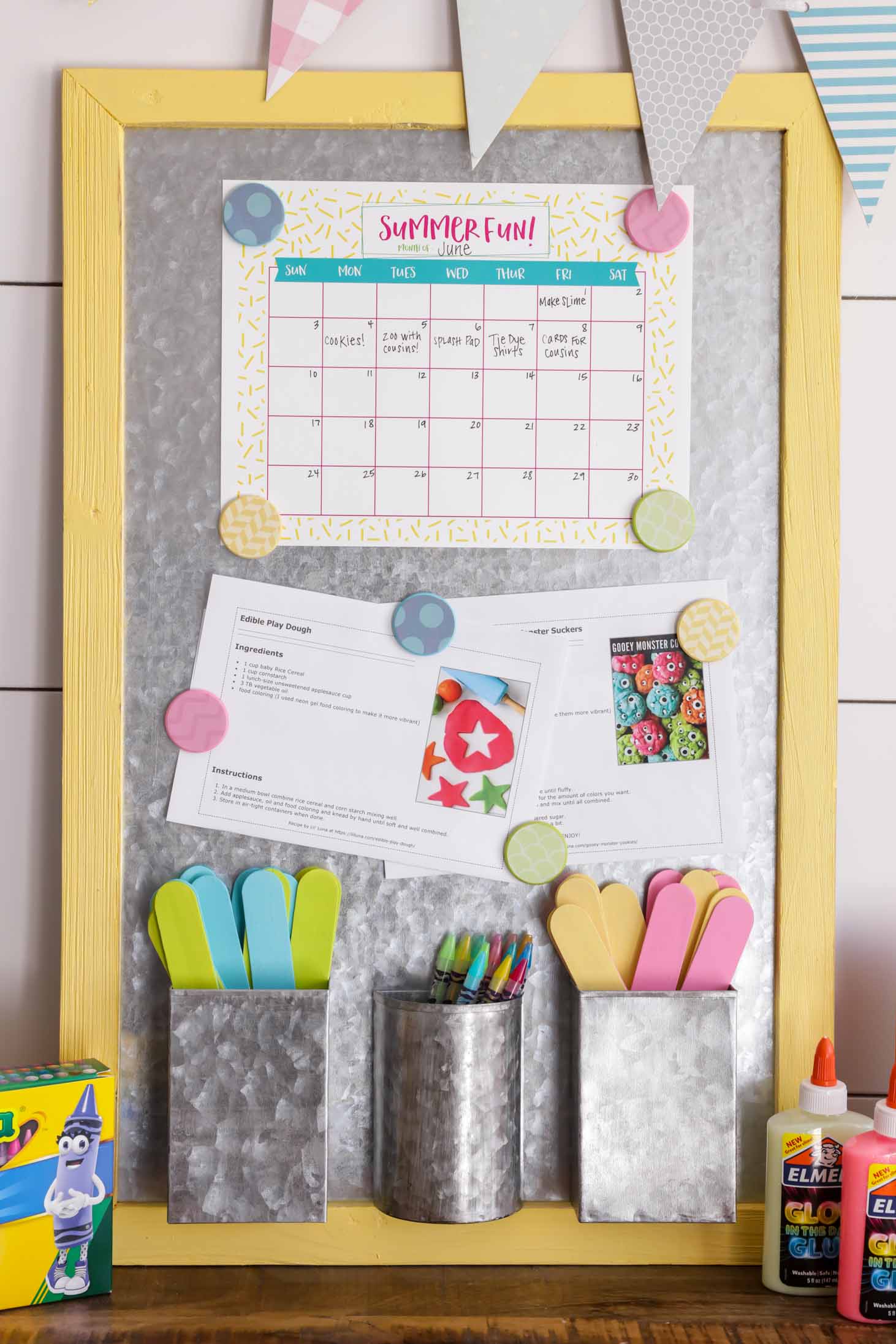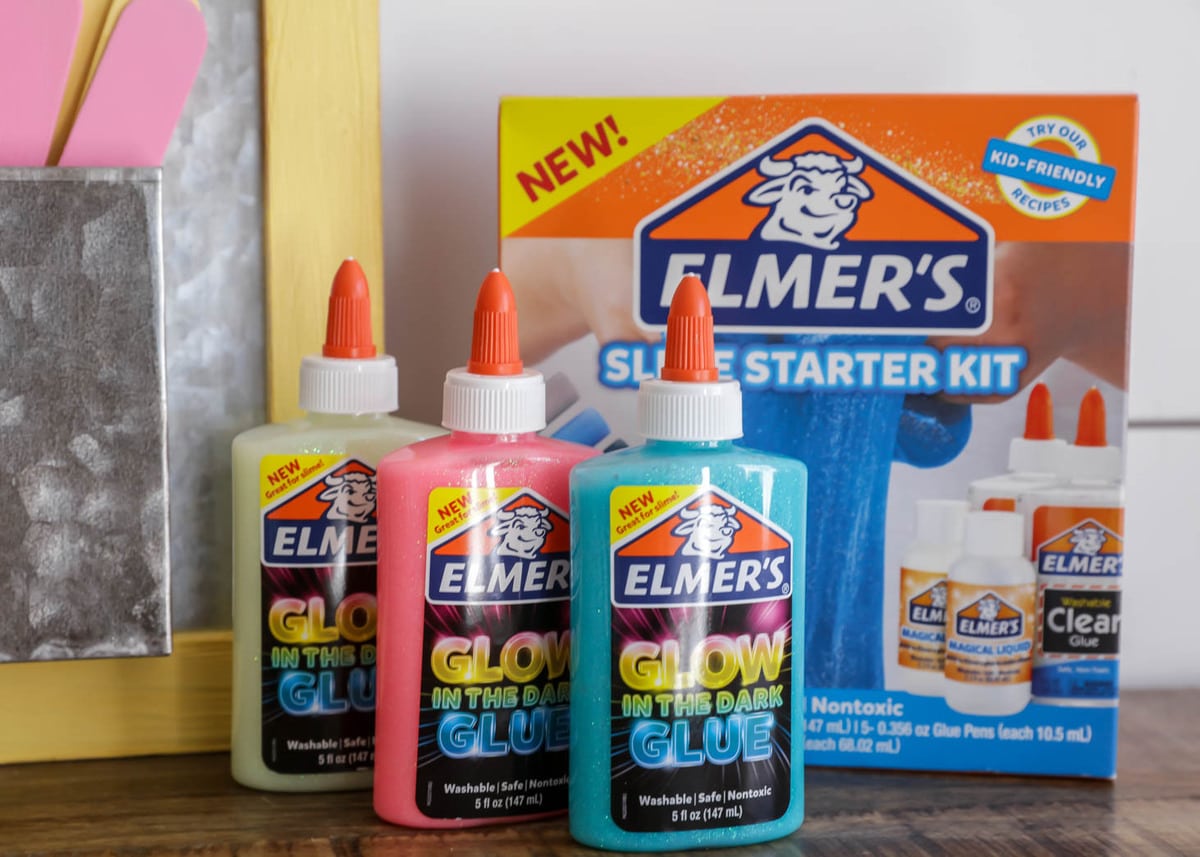 Fun Summer Activities
We all know how helpful it is to have fun summer activities planned while the kids are out of school. I've spent some time to compile this list and hope that it helps in keeping the kids busy, happy and away from the screens this summer.
MARSHMALLOW BUILDINGS – mini marshmallows and toothpicks required to build fun structures

HOMEMADE SLIME

GOBLIES party – washable, throwable paint balls
TREASURE MAP SCAVENGER HUNT – hunt and paint rocks and go on scavenger hunt

CAMPOUT IN THE BACKYARD – set up a tent in the backyard and put together foil dinners

MAKE A FORT

S'MORES NIGHT – roast marshmallows and make S'mores.

SARAN WRAP CANDY CAME – wrap a bunch of candy and coins in a ball of Saran Wrap! Roll dice until you get doubles and start unwrapping!

CARD GAME DAY – Old Maid, Go Fish, and more

FONDUE PARTY – make your favorite chocolate fondue and pick up treats to go with it

PAPER AIRPLANE CONTEST

WORK ON A PUZZLE TOGETHER

MAKE RECYCLED CRAYONS & COLOR – melt broken crayons and place in a silicone

GLOW NECKLACE RING TOSS – make necklaces out of glow sticks and toss them around a small pole or pvc pipe in the ground

PAINT WITH WATER BOOKS – one of my kids' favorite activities!

MOVIE IDEAS (with crafts or recipes):
RECIPE IDEAS:

POPSICLES – Make homemade popsicles

SUCKERS – make homemade suckers

MAKE TREATS FOR NEIGHBORS

COST MONEY

BOWLING

BUBBLE GUN PARTY

WATERN GUN PARTY
ZOO OUTING
MOVIES
LOCAL MUSEUM
For even more fun ideas, you can check out this Summer Fun List!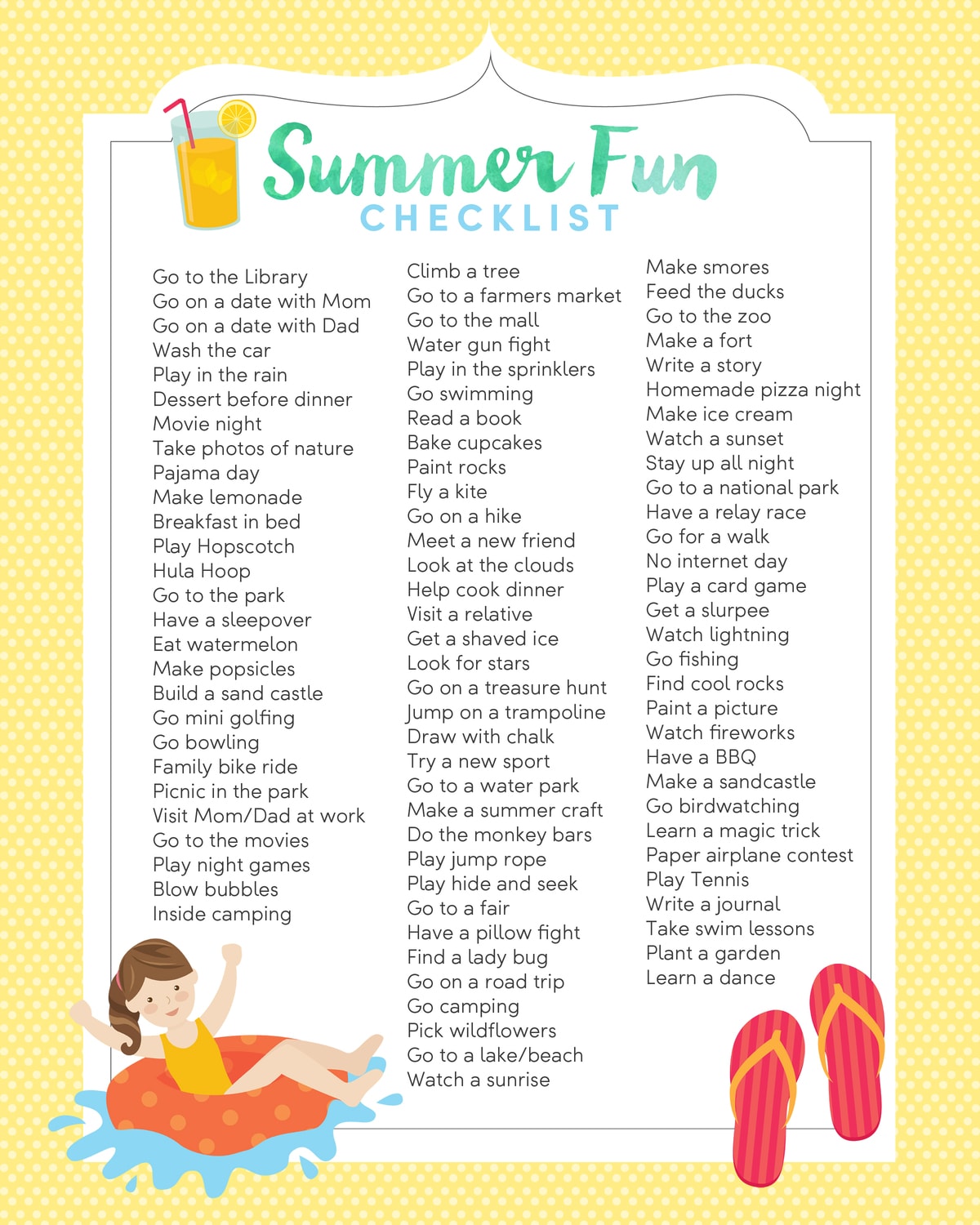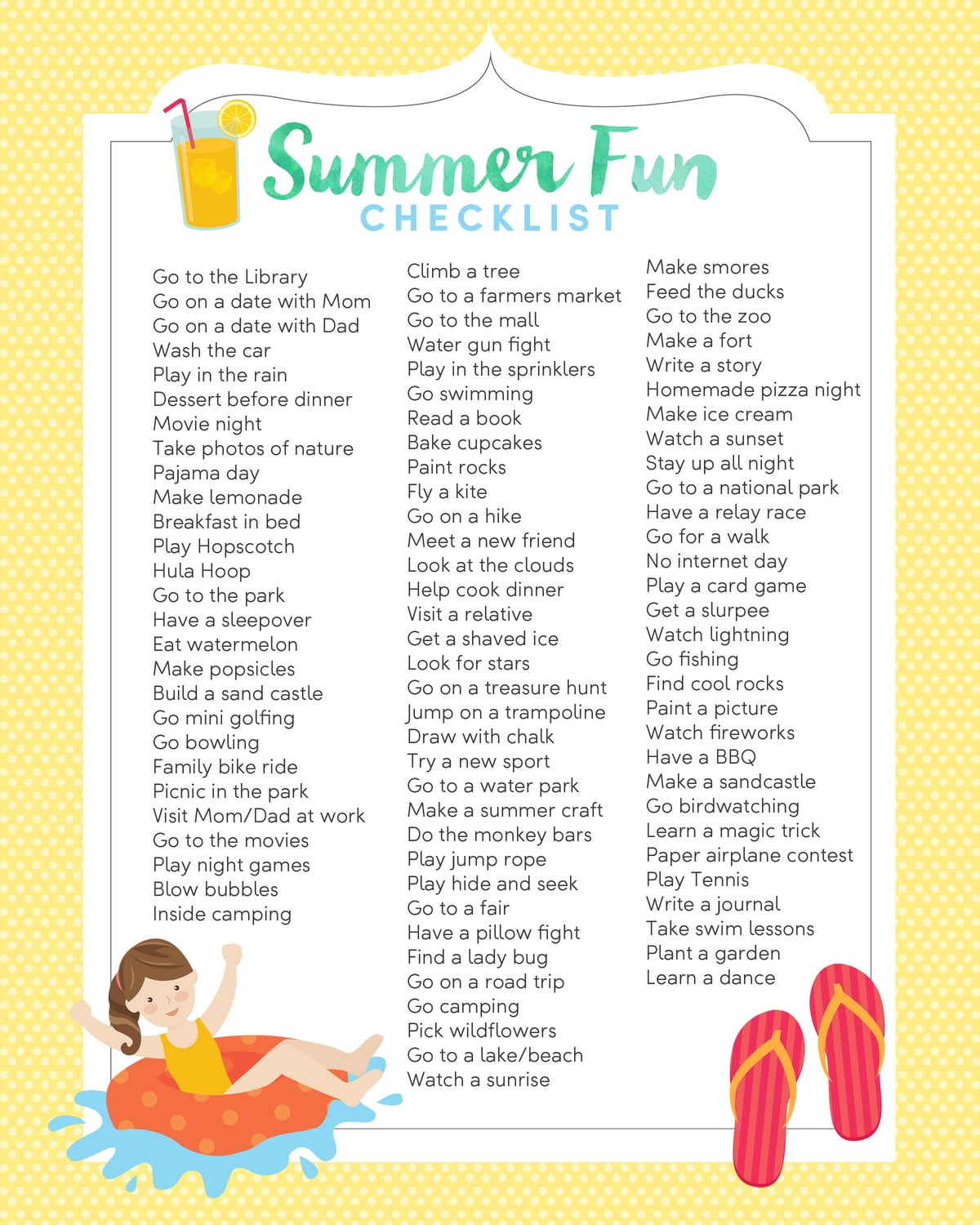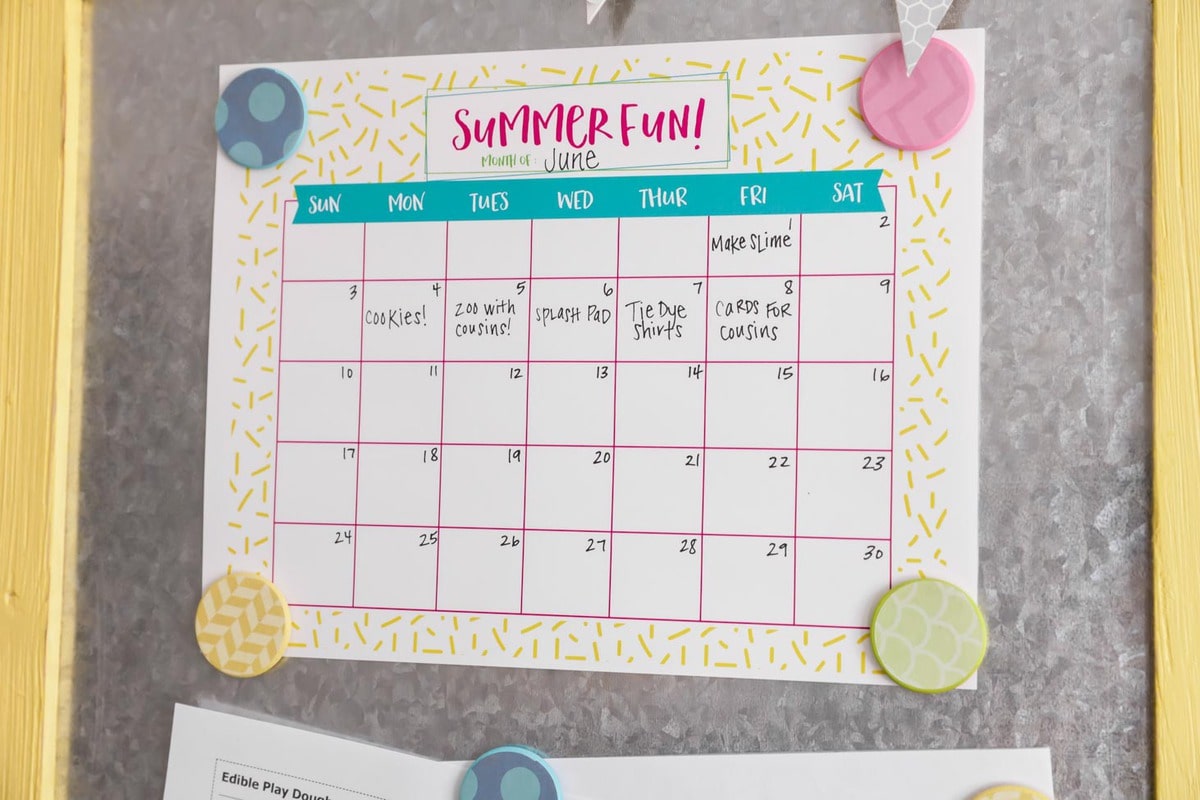 Summer Calendar
With so many fun summer ideas, you'll want a calendar to put it all so we put together a few designs for you. All you have to do is download the free calendars, print and add it to your board to fill in. Once the kids pick their popsicle sticks for the week, you can fill it in and know what is happening each day. Not only will it allow you to prep and get everything ready for those activities and outings, but the kids will know what's going on and have something to look forward to.
If you want, you can even color code the craft sticks based on activities. One idea that I think works well is having a color for each day and then a certain activity for those ideas. For example
MONDAY – Make it Monday (craft, recipe, etc)
TUESDAY – Take a Trip Tuesday (some kind of outing)
WEDNESDAY – Wet Wednesday (swimming or splash pad)
THURSDAY – Thinking Thursday (games, puzzles, learning something new)
FRIDAY – Friend Friday (playdates with friends/cousins OR a service activity for friends/family/strangers)
Either way you do it, I hope this list of activities and this calendar helps you out in all your summer fun planning. 🙂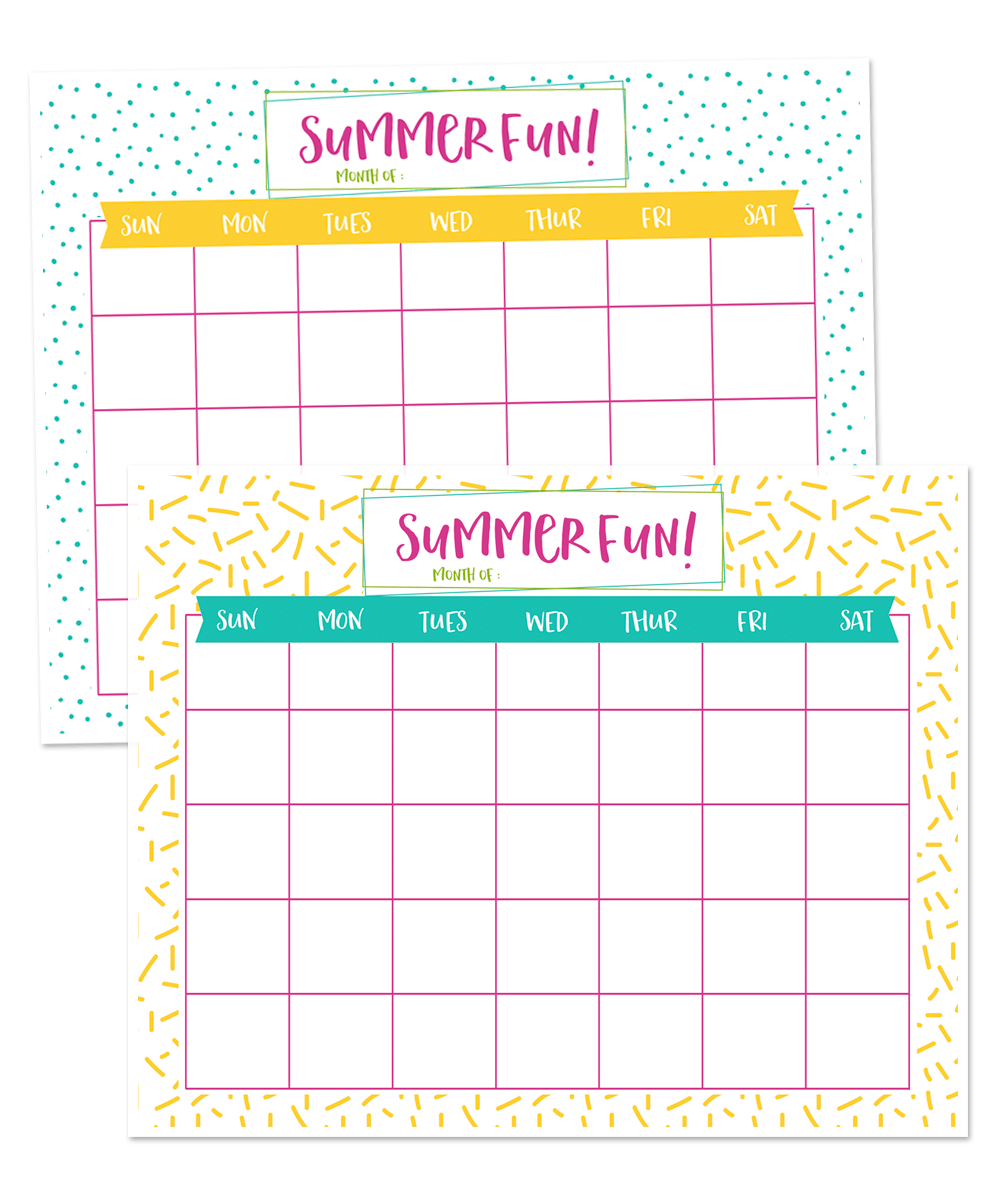 If you have more fun summer ideas, let me know and I'll add it to the list.
And in the meantime, for even more summer fun, be sure to head on over to Michaels for more great ideas. 😉
ENJOY!