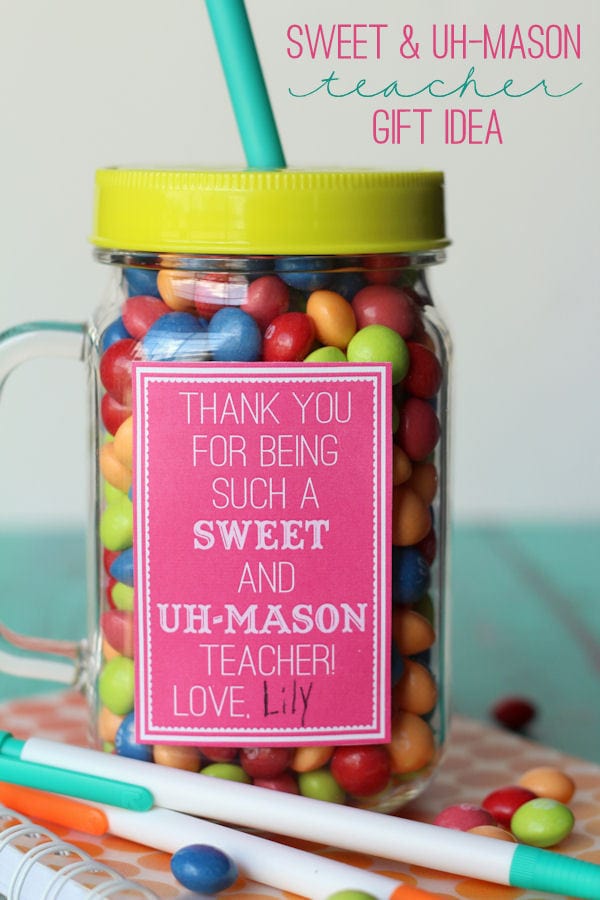 Hi, it's me, Lily.
Today, right after dinner we went to the Dippin' Dots store. I got Mint Chocolate, and it super good. I wish I had the biggest size and 10,000 servings of it, but I just got a small. Every week we pick something to do as a family if we were good. During the week we get smiley faces for doing good things and frowny faces if we made bad choices. If we get 3 frowny faces then we don't get to do the fun thing. I've never gotten 3 frowny faces so I always get to do the fun thing, which was going to Dippin' Dots this week. I hope we get to go there again!
Today, I'm not making a treat but it's still good. It's not really a treat – it's half treat/half craft. It's called a Sweet and Uh-Mason Teacher Gift. I wanted to make something for my teacher, Ms. Gould and this is what we did. My mom saw this cute Mason Jar Tumbler at Target and we filled it with Skittles. My brother and I kept asking for more Skittles and mom said no, but they were so good!
My mom said this was like another teacher gift she made last year, but I wanted to do a bright version with fun colors. I know my teacher will love this. My mom said you can even put a gift card in there instead. I know my teacher likes candy (her favorite is chocolate), so I think she'll like it. 🙂
Here is what you'll need to make it:
SUPPLIES:
– Mason Jar Tumbler
– Sweets or something to put inside (ie gift cards)
– Tags (available for download below)
– Glue Dots
DIRECTIONS:
1. Fill your jar with sweets.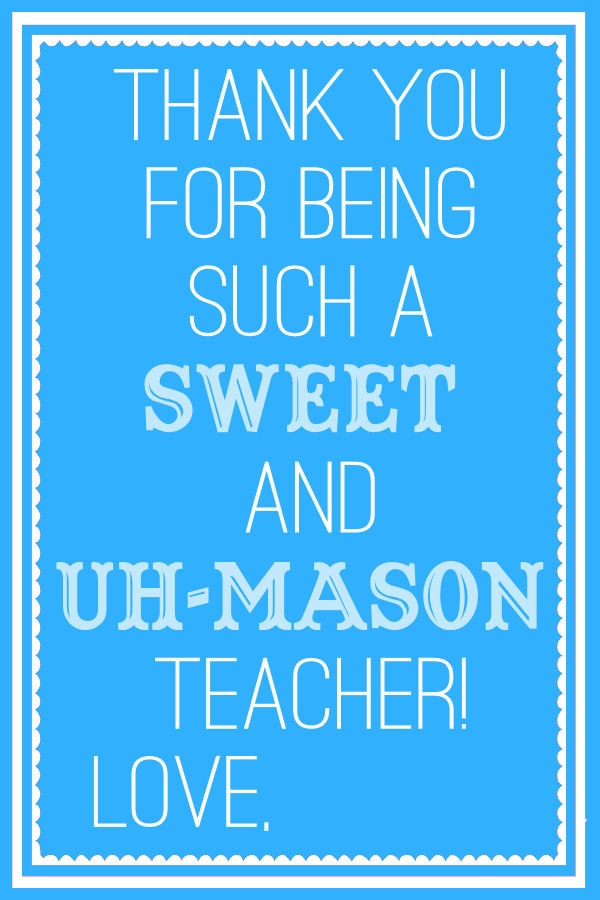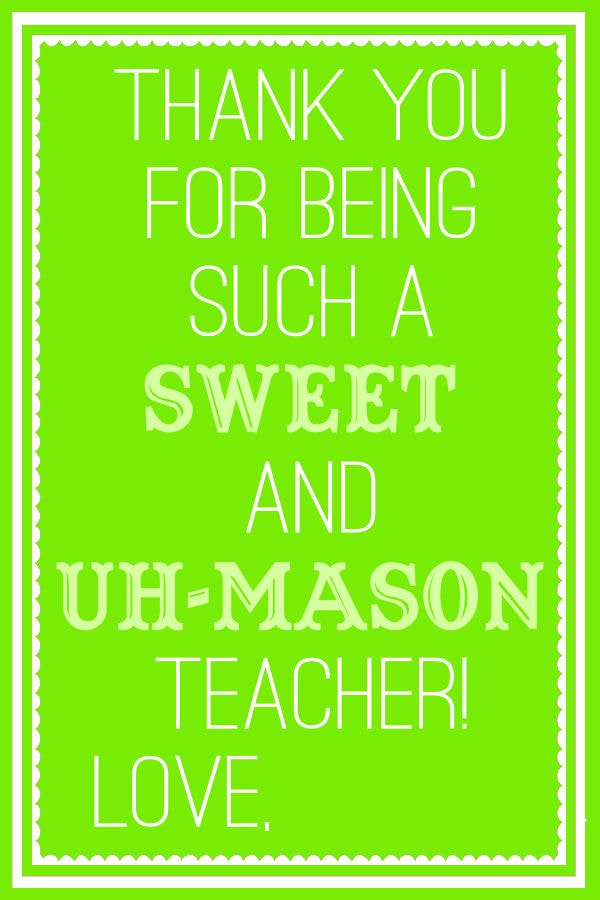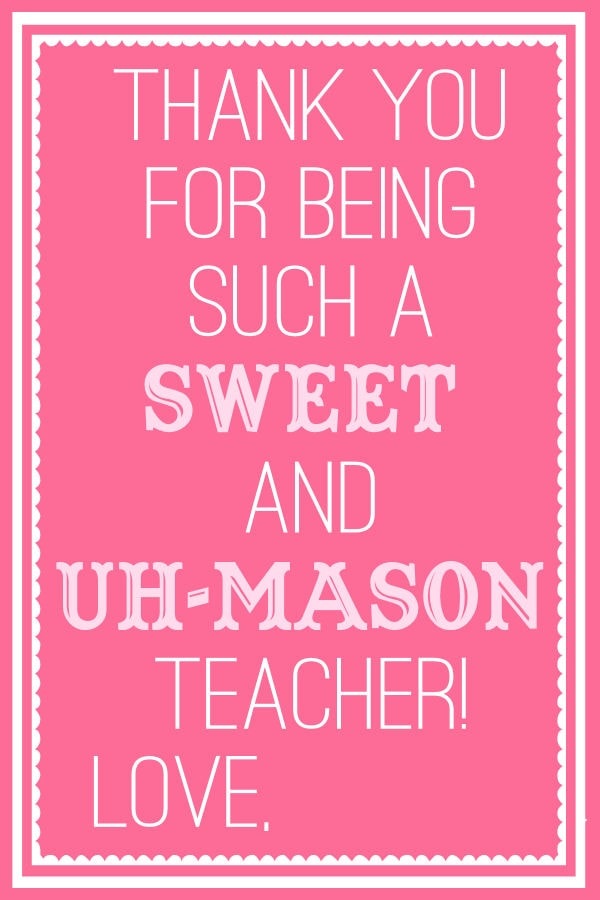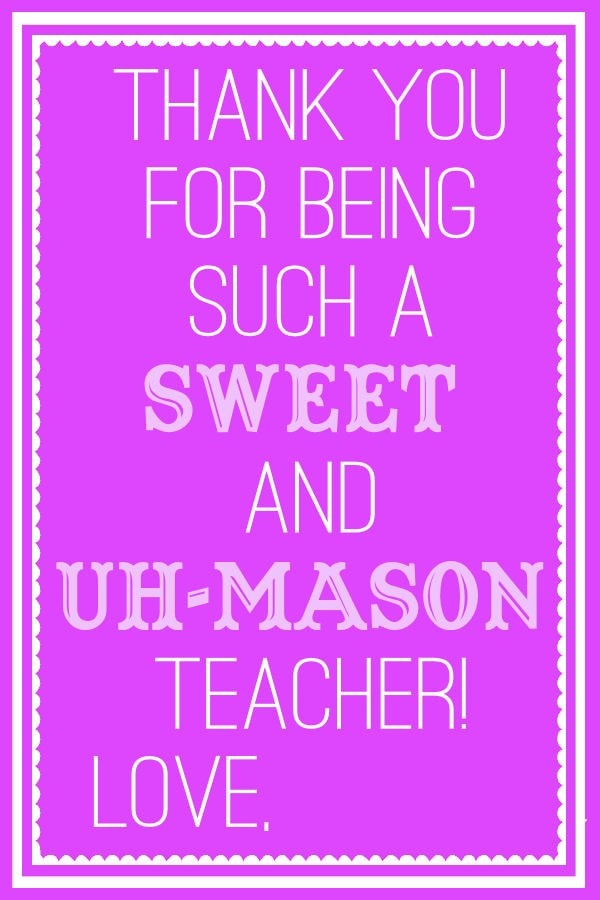 2. Pick which tag you want by clicking on it above and then right-click and SAVE. Then, open it in a program like WORD, Re-size it and print out (we made ours 2 inches x 3 inches).
3. Add to your jar with glue dots!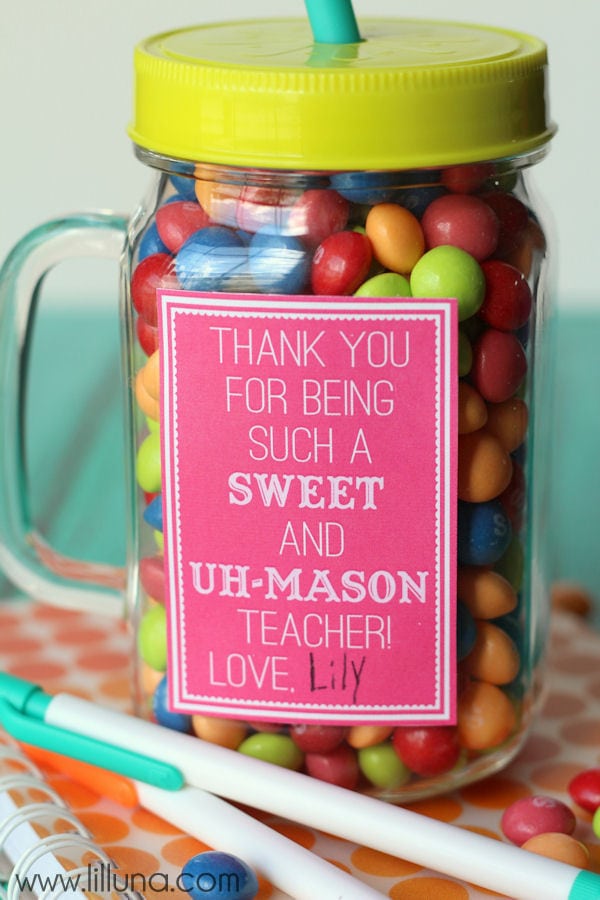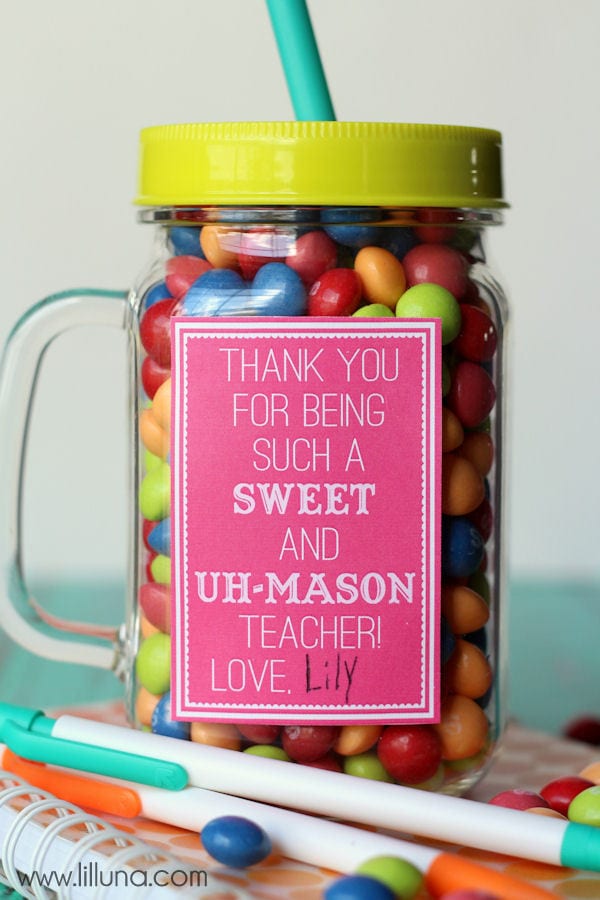 That's it – easy peasy!
I'm giving this to my teacher on Monday. She is a great teacher!
I hope you like this idea!
Love, Lily
—————————————————–
For more teacher ideas check out: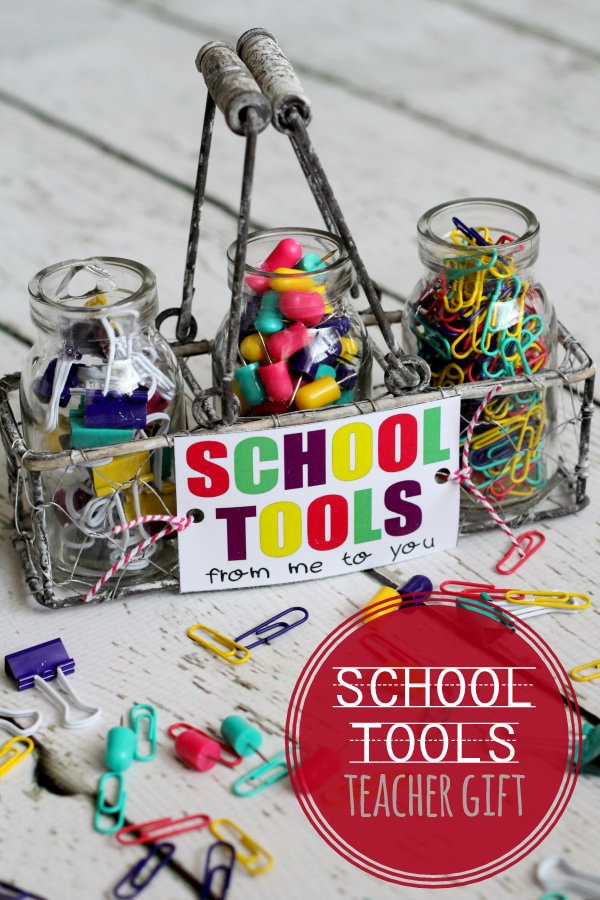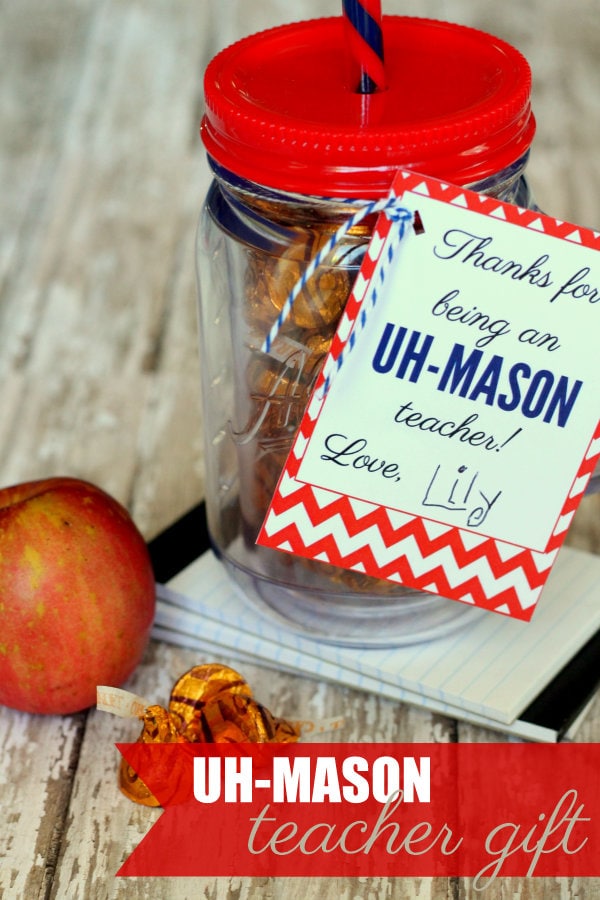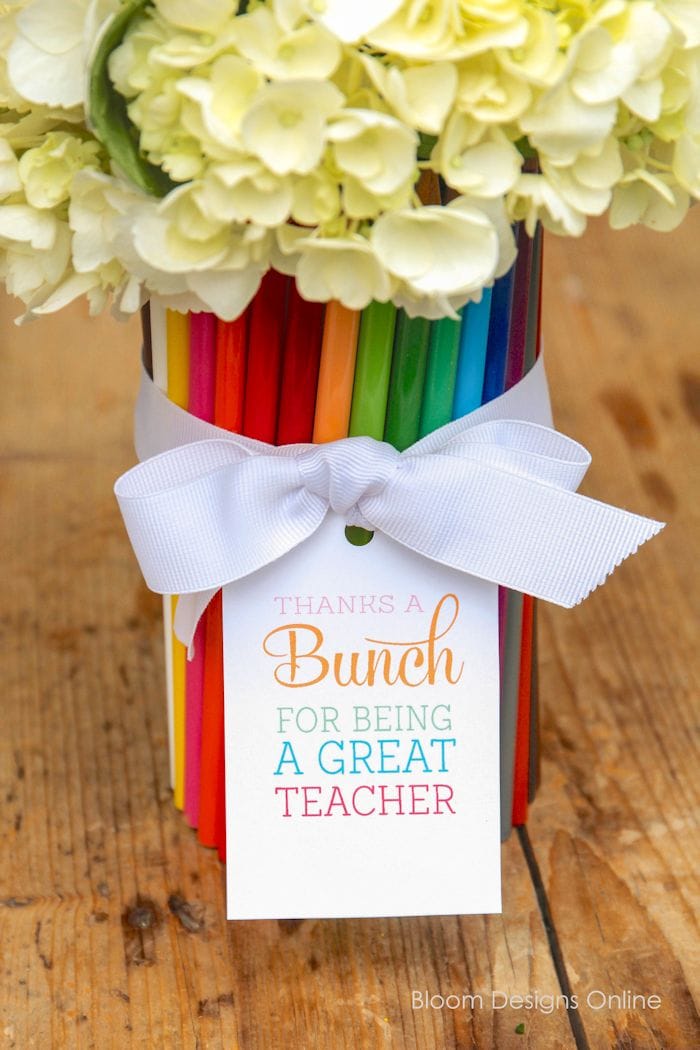 For all teacher gift ideas go HERE.
For all Gift ideas go HERE.
And get weekly emails with monthly freebies by signing up for the Lil' Luna newsletter. 🙂
For even more great ideas follow me on Facebook – Pinterest – Instagram – Twitter – Periscope.
ENJOY!