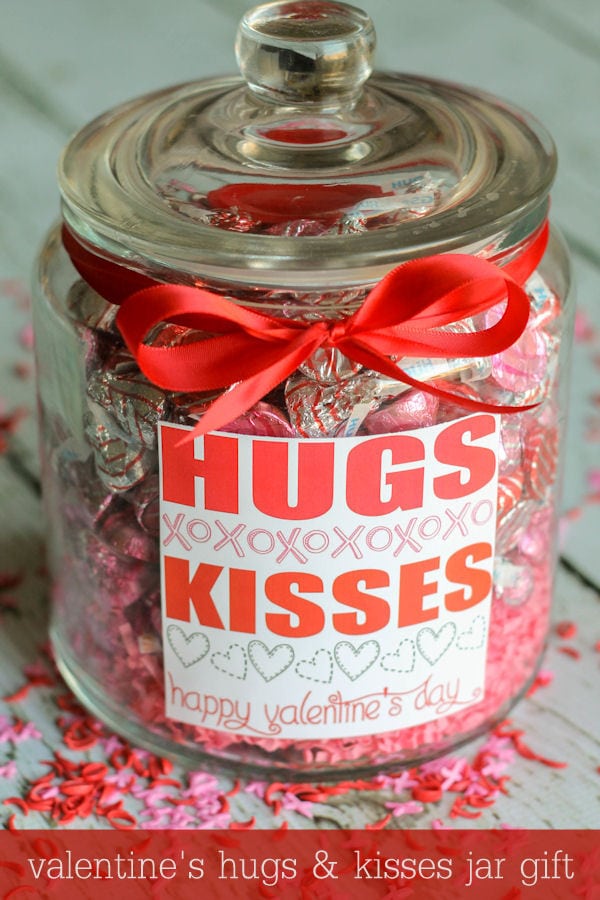 I'm in Valentine's mode my friends, and I cannot tell you how happy that makes me. I LOVE Valentine's Day, and although we don't do much for it, it still makes me happy and I love RED and PINK, and I think that just helps.
With that in mind, I have some fun projects in store for you over the next month, and I hope you like them. You know me, and I'm all about quick and simple and that's what most of these Valentine's projects are. This next tutorial is an easy Valentine's Gift idea that can be made for anyone. I made with the hubby in mind since he likes having snacks like this around at his office. Unfortunately, he's already seen and so have the kids meaning half the Hugs and Kisses are gone, but it was the though that counted right?
Cute and easy, right?
Here's how you can make it too…
SUPPLIES:
– Hershey's Hugs and Kisses (I used about 3 bags and used the Valentine's ones)
– Printable (available below)
– Jar
– Ribbon & Scissors
– Shredded Paper Grass
DIRECTIONS: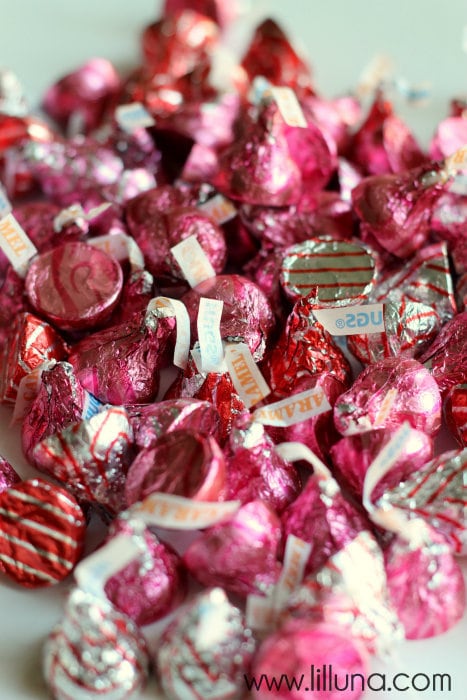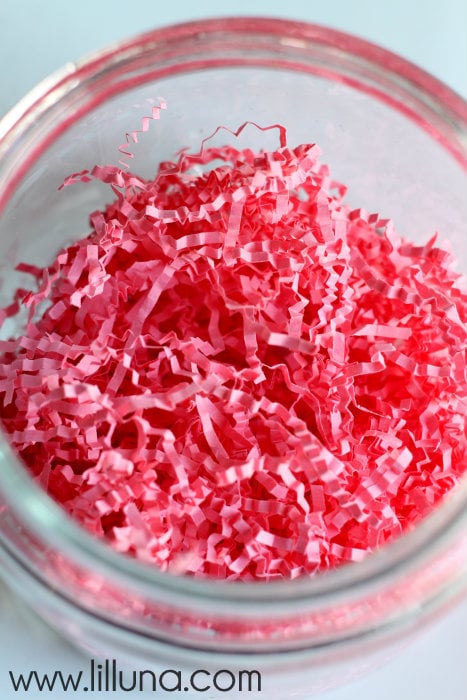 1. Gather your supplies. To use fewer chocolates, I put some shredded paper grass in the bottom that matched.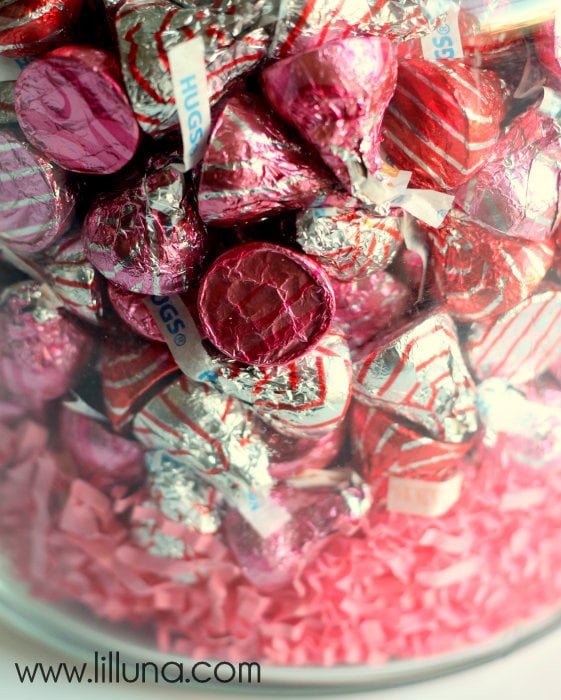 2. Fill your jar with your hugs and kisses.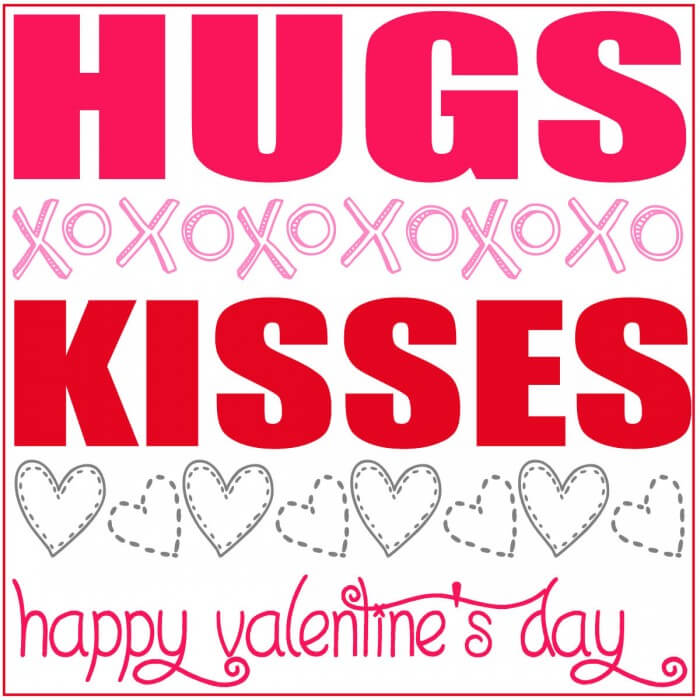 3. Save your printable by clicking on the image above and then right-clicking and saving. Open in a program like Word and size it to whatever size you are needing. Print and cut out. Add to your jar. I used Glue Spots to do this.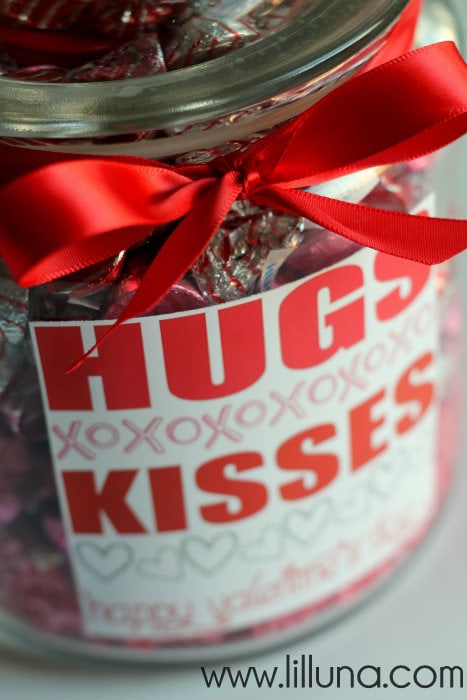 4. Top your jar off with some ribbon if you want. I think it makes it more cute and festive.
Now you have a super cute and easy gift you can give to anyone. You can make this for parents, a teacher or just friends. I don't think there is anyone who would turn down a cute jar filled with chocolates!
For more great Valentine's Gift ideas, check these out: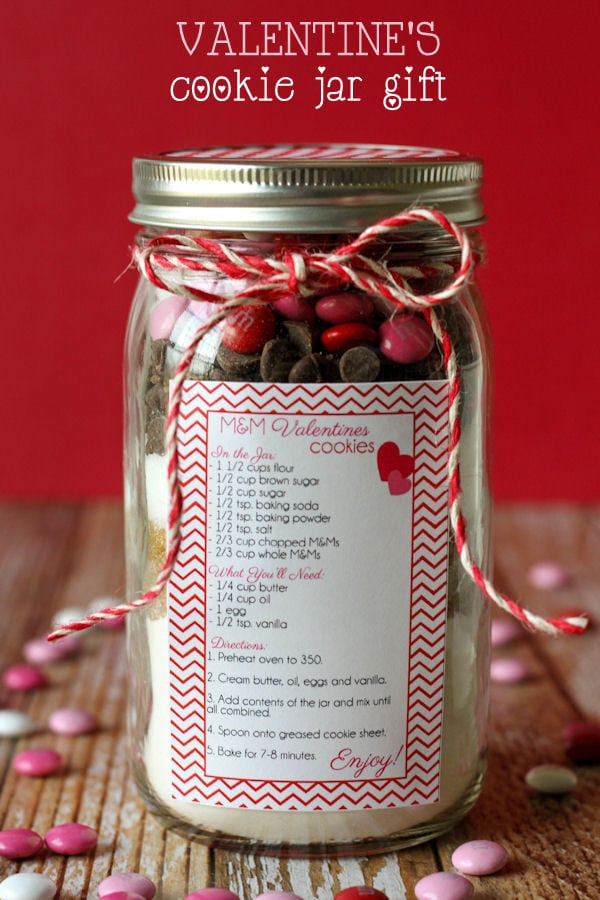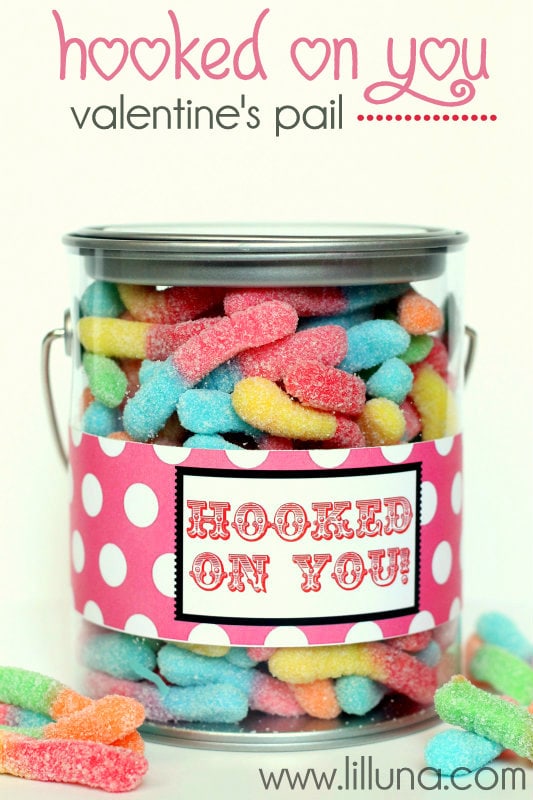 Stay tuned for more fun Valentine's projects in the coming weeks…
For all Valentine's Ideas on the site go HERE. 😉
For all Gift ideas go Here.
And get weekly emails with monthly freebies by signing up for the Lil' Luna newsletter. 🙂
For even more great ideas follow me on Facebook – Pinterest – Instagram – Twitter – Periscope – Snapchat.
Don't miss a thing – Sign up for the Lil' Luna Newsletter today!
ENJOY!
BEHIND THE SCENES: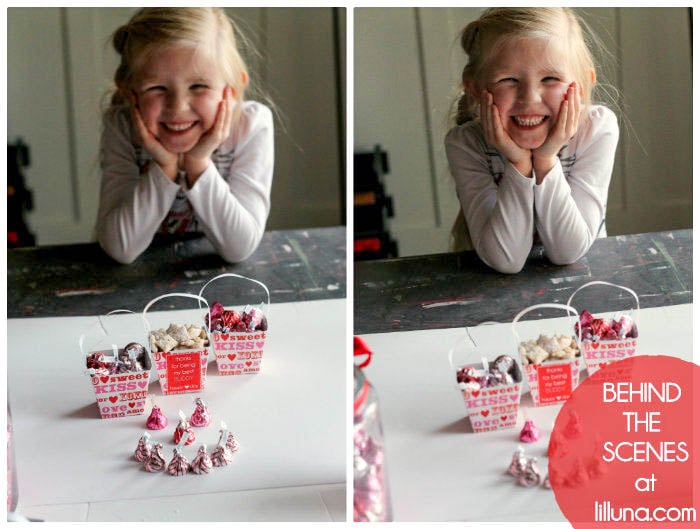 {Lily helps with almost all my shoots and this was her "shoot"}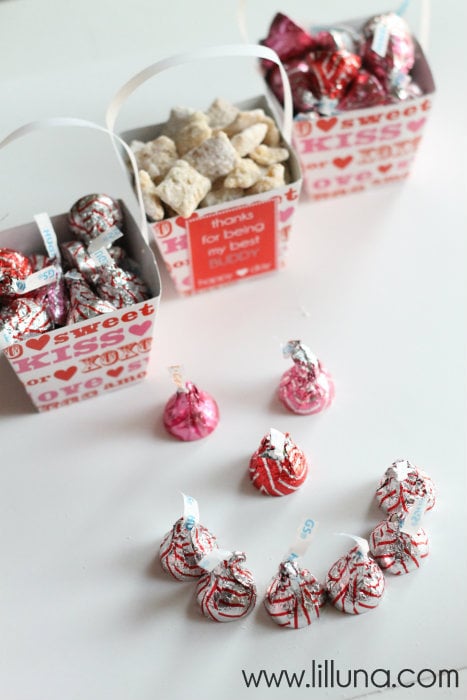 { Lily's final photo…. a smiley face made of kisses. So creative, huh?}