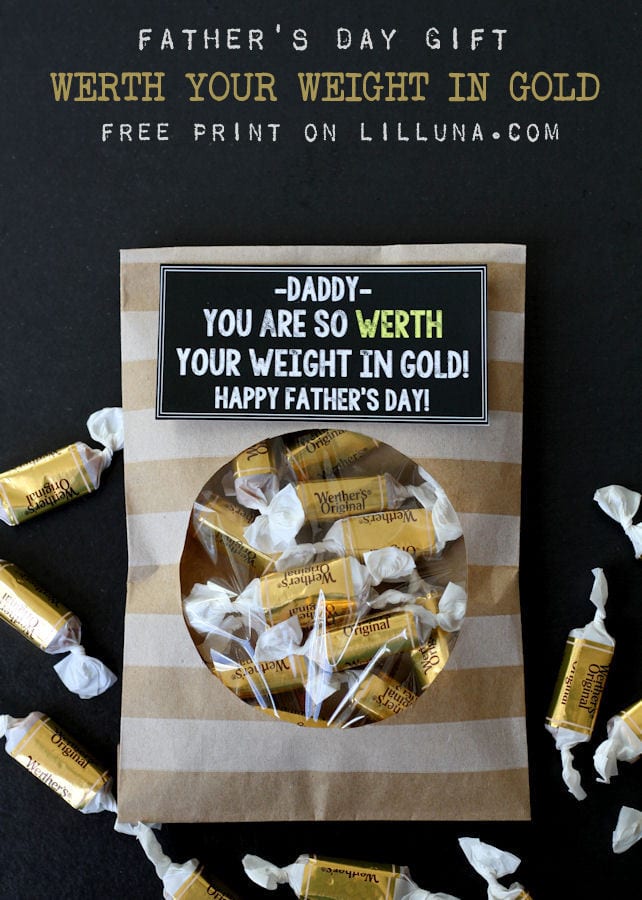 Father's Day is almost here, and I still had a few more easy and inexpensive gift ideas I wanted to share with you. I'm running out of time, though, so we'll see if I can get to them. 😉
This next one was too fun not to share. We are huge Werther's fans here at our house so I thought I'd make a cute gift with the for the hubby from the kids. We wanted to give him this WERTH your weight in gold gift that was simple and quick. He loves the Chewy Werther's most so that's what we filled our little bag with. Best of all, you can use the print/tag any way so the possibilities of how to package it are endless!
This was beyond simple to do and can be done really quick too!
Here are the supplies you'll need…
SUPPLIES:
– Bag/Jar
– Printable (available for download below)
– Tape/Glue Dots
– Twine (optional)
– Werther's
DIRECTIONS: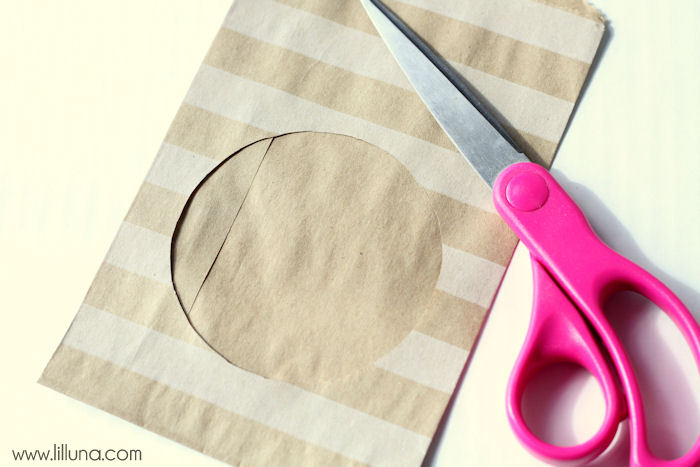 1. If you decide to use a bag, cut out a circle in the front. I traced the top of a jar and cut it out. From there, I cut a piece of cellophane paper that was large enough to cover the hole and taped that on the INSIDE of the bag.
2. Download your tag by clicking on the image above and then RIGHT-CLICKING and SAVING. Open it in a program like WORD and RE-SIZE it to what you want and PRINT. Cut out and attach to your bag or tie to your jar.
3. Fill your bag/jar with candies and you're done!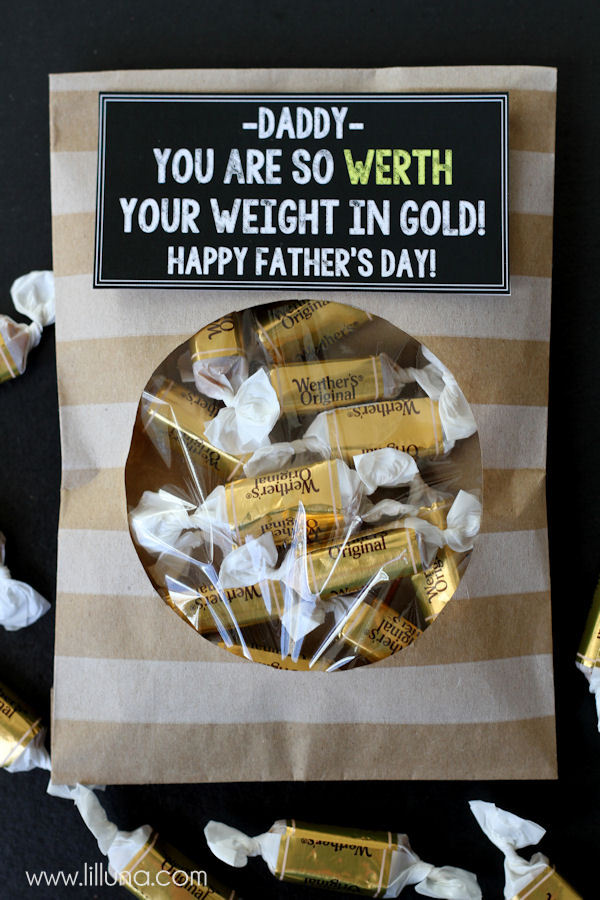 Here's how it looks as a tag….
I wish I had gold metallic paint and I would've painted the lid gold to match… maybe I can get it updated before next Sunday. 😉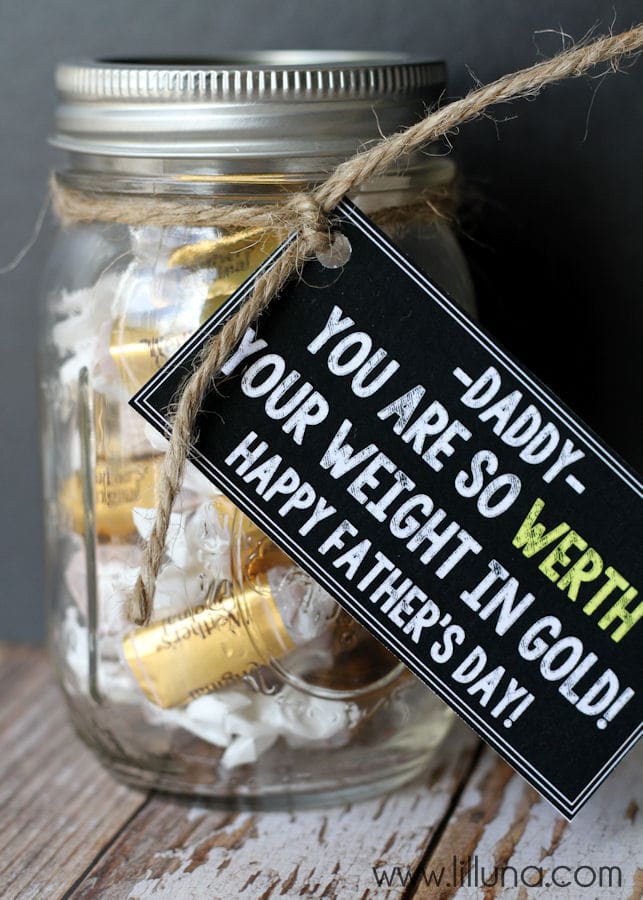 Easy peasy!
For more great and simple Father's Day Gift ideas check out: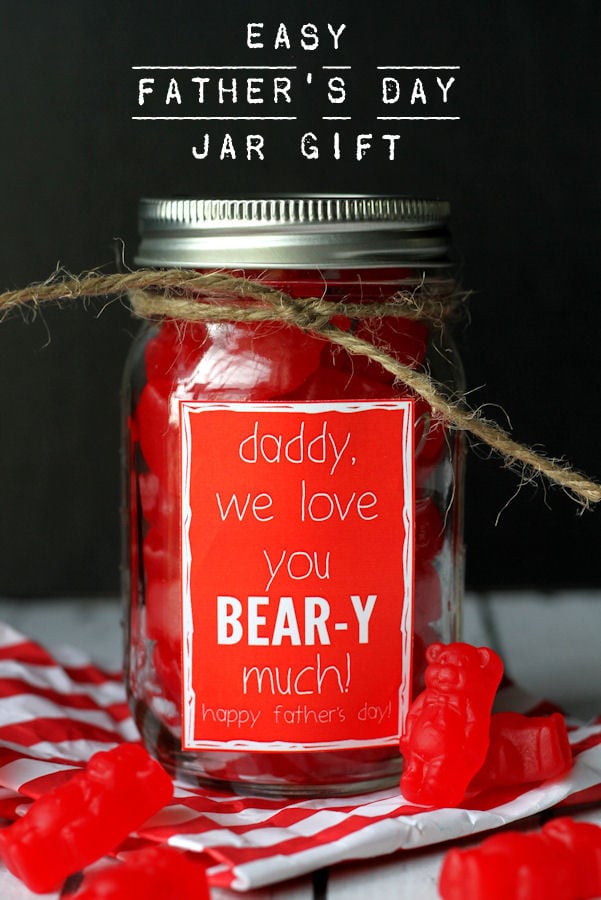 We love you BEAR-y much Jar Gift
Father's Day Candy Bar Poster Print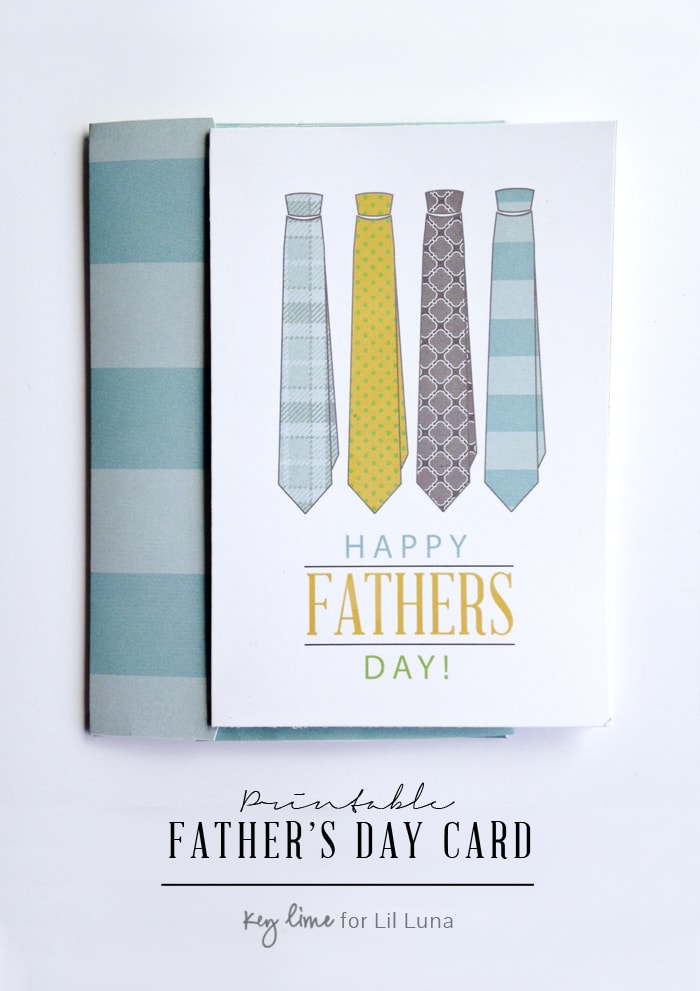 For all Father's Day Gift ideas go HERE.
For all Gift ideas go HERE.
And get weekly emails with monthly freebies by signing up for the Lil' Luna newsletter. 🙂
For even more great ideas follow me on Facebook – Pinterest – Instagram – Twitter – Periscope.
ENJOY!