FREE You've Been Booed Printable! The Neighborhood Boo is a fun Halloween tradition where friends and neighbors secretly leave treats on each other's doorsteps!! Print the instructions and signs for free and "boo" your neighbors!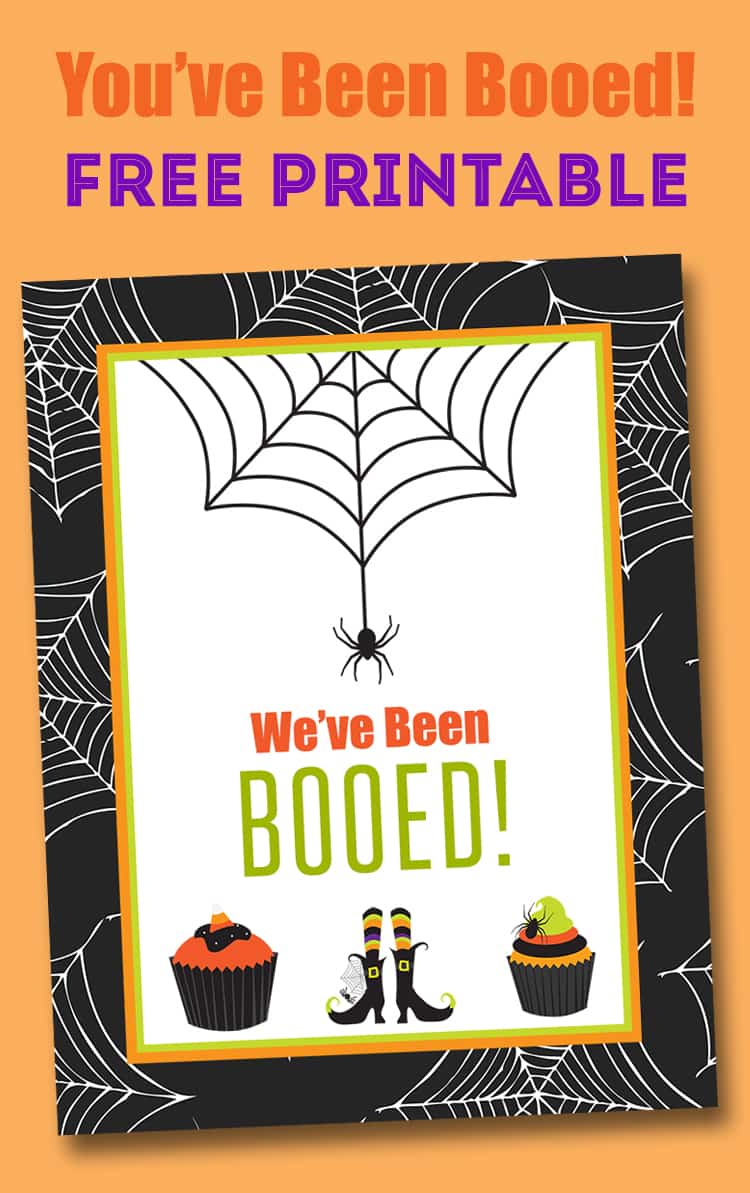 Neighborhood BOO Tradition
Hello there! Michelle here, via My Belle Michelle. And today I want to share a cute Halloween Holiday printable with you all! One of my favorite holidays is Halloween. In fact, it is my husband's absolute favorite too. One of our family's favorite Halloween traditions is to "boo" our neighbors. If you've never heard of this before, you might be wondering what on earth I'm talking about. It's a fun and friendly tradition where you secretly leave a treat on a neighbor's doorstep with a sign, as well as instructions asking them to boo someone else in turn.
It starts a fun chain reaction as neighbors anonymously leave Halloween treats on each others door steps! Once you have been booed, you hang a sign in your window or on your door letting everyone know. That's the general idea—there's not really any right or wrong way to do it, it's just a fun way to spread some Halloween excitement! If you want to start this tradition yourself, simply print off the printables, bake (or buy) some yummy treats, and then have fun doorbell ditching!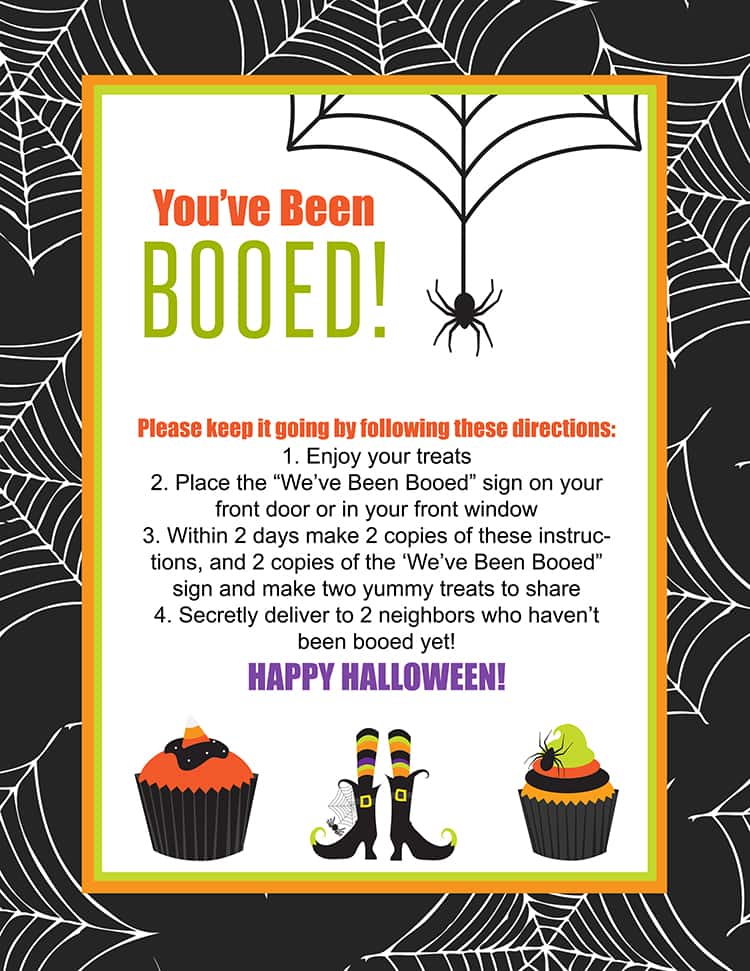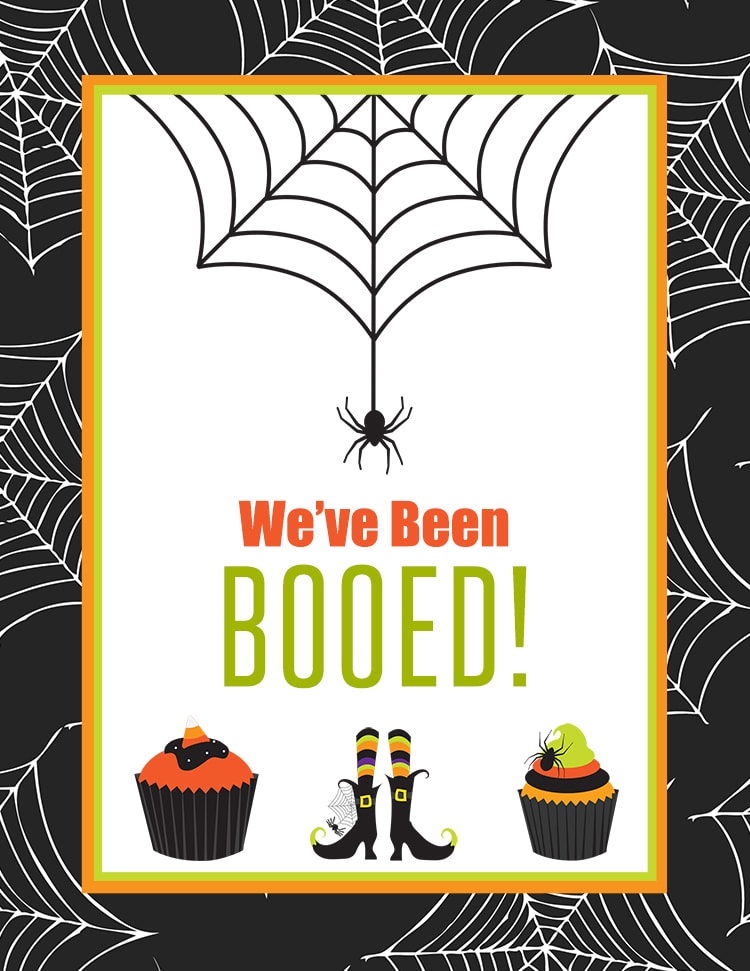 You've Been Booed Ideas:
The treats you leave are as simple as simple or as fancy as you want them to be. It also might depend on if your neighbors have kids or not! Here are some ideas for treats you can leave for your friends and neighbors.
I hope you have as much fun with this tradition as we do! 🙂 Happy Booing!
You can download the "We've Been Booed" sign HERE and the Instructions that go along with it HERE. 🙂
__________________________
I LOVE this!! Thanks so much for creating this printable, Michelle!! It's adorable! For more awesome creations by her, go on and visit My Belle Michelle.
And for more Halloween printables, take a look at these:
ENJOY!