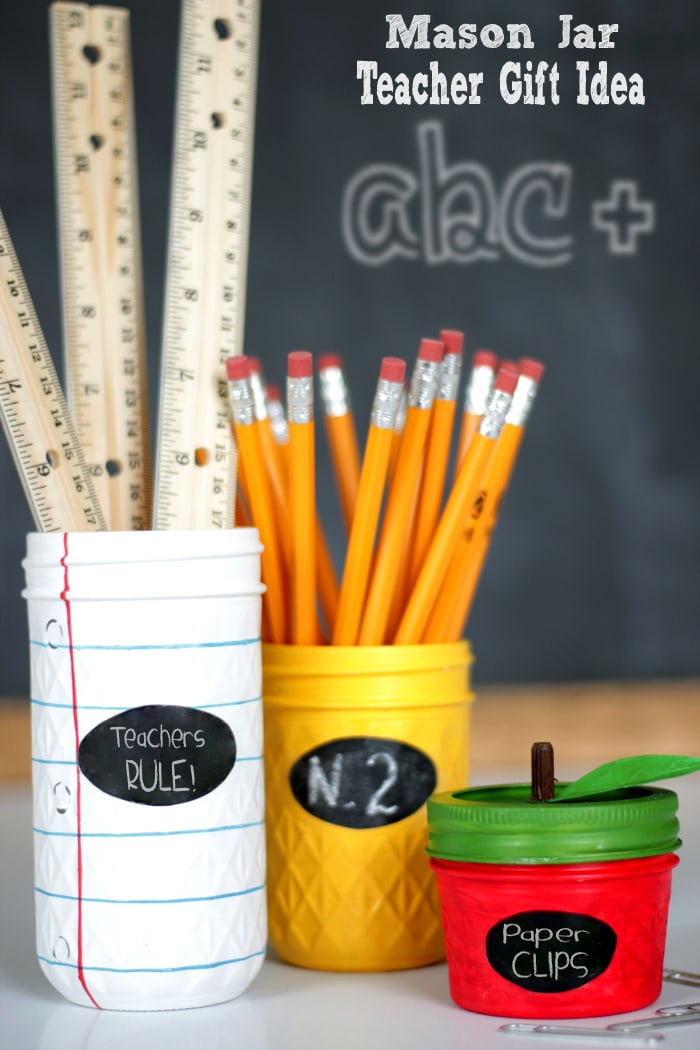 Hello, again! Cristina here from Remodelando la Casa. Can you believe summer is winding down and back-to-school is already happening! I have to tell you, neither me or my kids are looking forward to it. We still have two more weeks of summer vacation, but while we savor these days, we're also prepping for school with new supplies, backpacks and a cute little gift for the new teacher. 😉
This gift set is easy to make, and more than likely you already have most of the supplies in your home. So, let me show you how you can do it.
The materials you'll need
Mason jars (Three different sizes)
White, red, green, blue, and yellow acrylic paints.
Painter's tape
Chalkboard stickers / chalk
Paint brushes
Wood dowel pin
Clear mate Polyurethane spray
Directions
I've worked with Mason jars in the past, at first I only used paint, but lately I've been using Kilz Adhesion for that first coat of white paint I usually give the jars. Since it's a primer, it holds very well to the glass, making the job of applying the other top coats easier.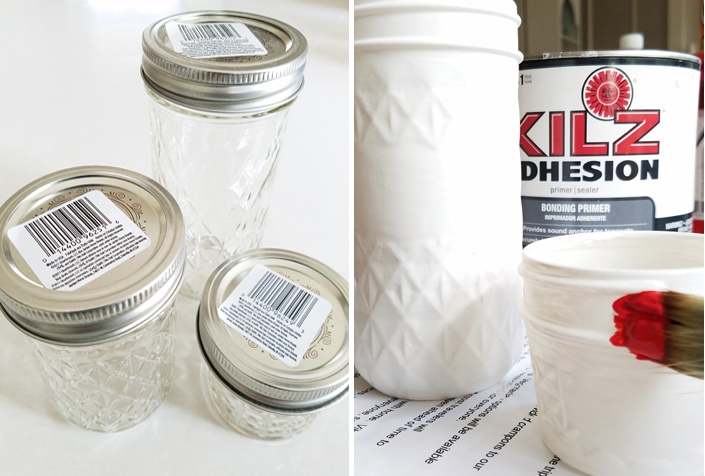 So, the first task is to give each of the jars a coat of white primer.
Once dry, you can go ahead and paint the two smaller jars, two coats of red on the smallest and two coats of yellow on the other one, waiting for each coat to dry completely.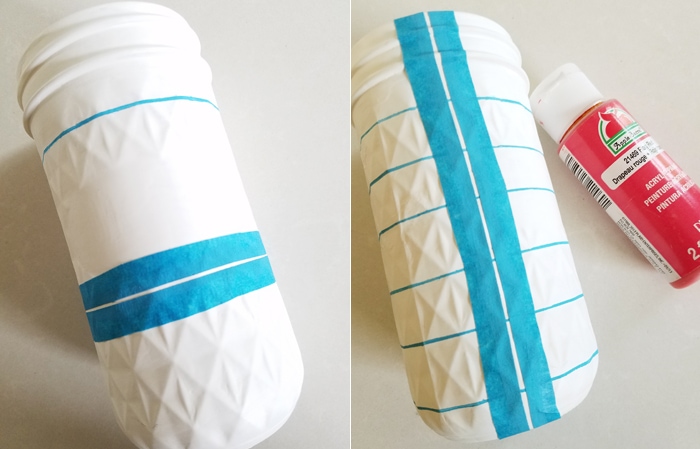 The biggest jar or "note-pad jar" received two coats of primer. Once completely dry (I waited about 3 hours, just to be sure). Painter's tape was set to create the lines. It was easy to place the pieces of tape on this  jelly jar by following the criss-crossing diamonds.
I used the same two pieces of tape for all the lines, pressing hard on the edges to prevent paint from sipping. Those blue lines dry fast, a couple of minutes.
Set two new pieces of tape vertically to create the red line.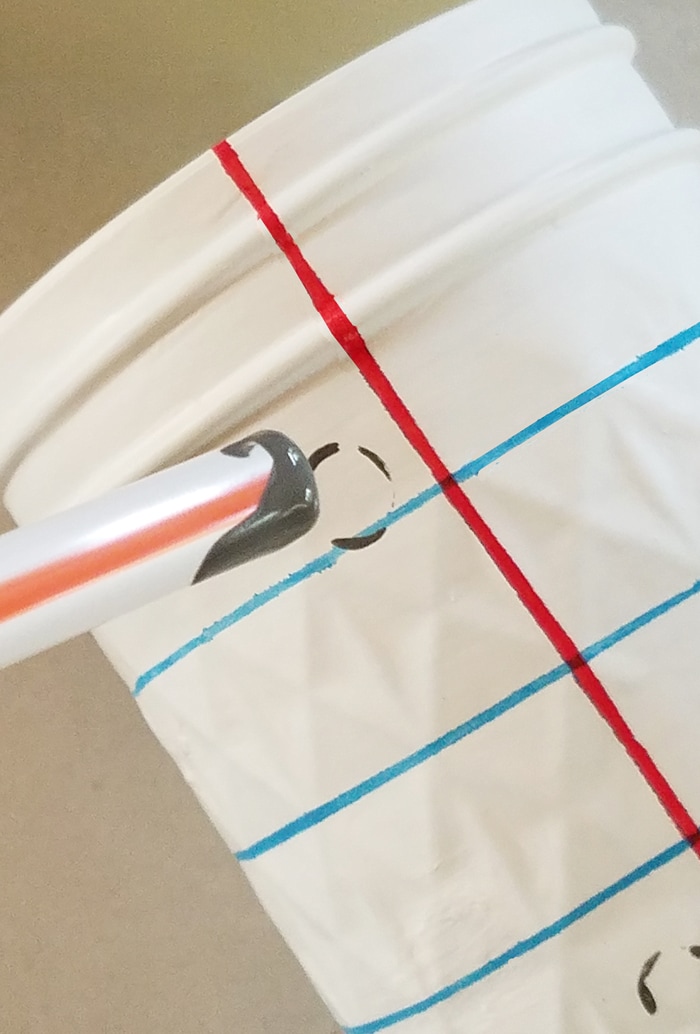 The hole punches were done with a drinking straw dipped in brown paint.
The final step is to spray all the jars with a coat or two of clear polyurethane to protect the paint job.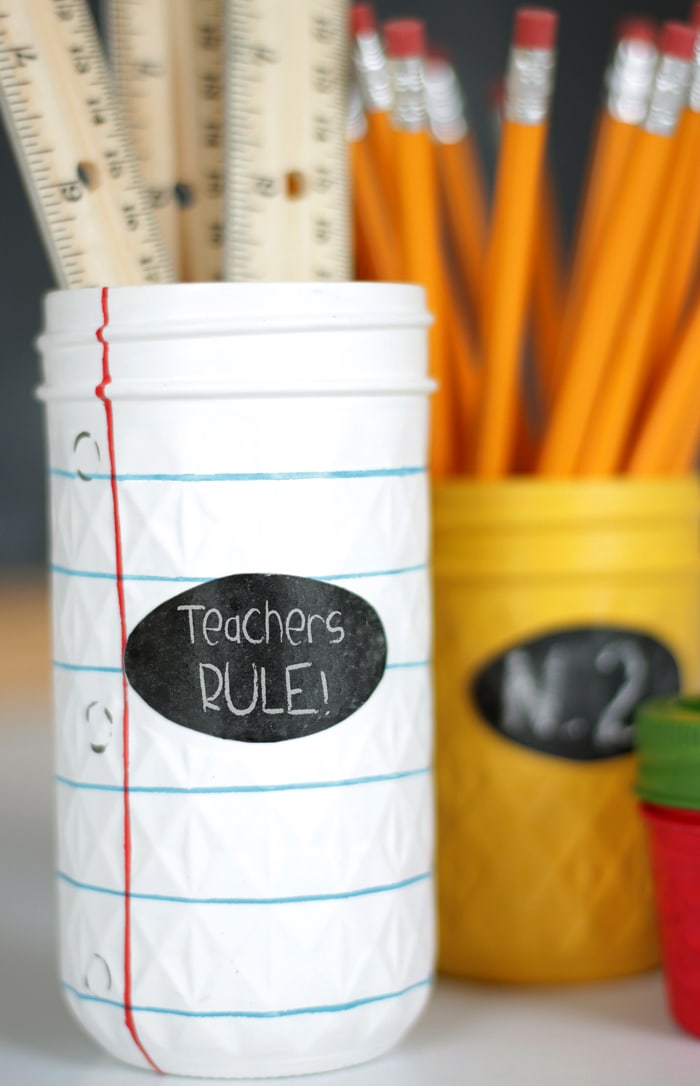 Chalkboard stickers is that cute little detail to make them more personal if you want.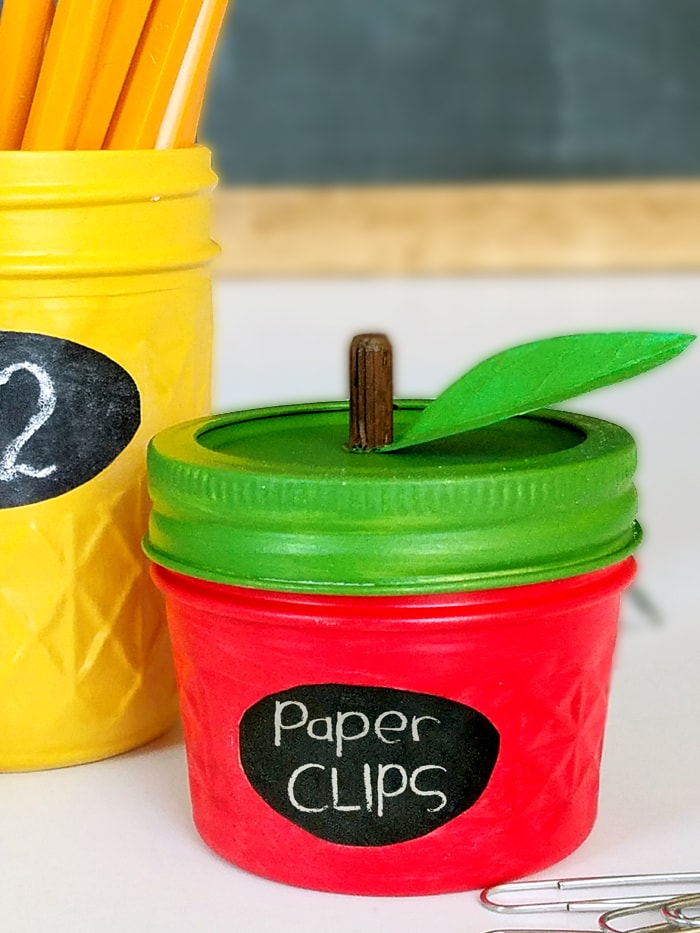 The little apple jar was topped off with a dowel pin stem and a paper leaf.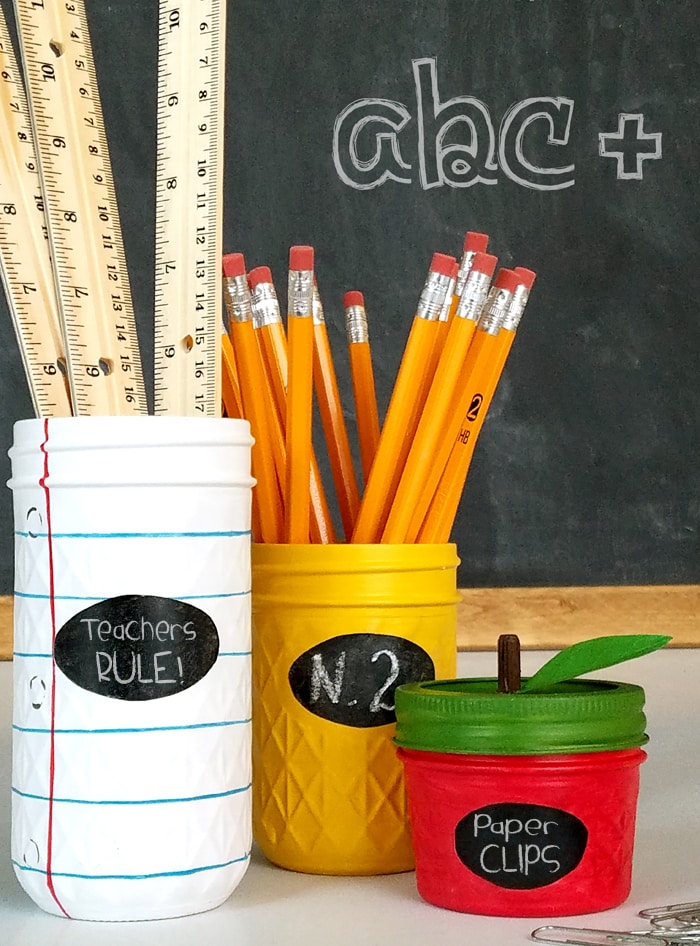 Hey, I think we're more than ready for back to school, how about you!
Here are some other fun projects I've shared over at Remodelando la Casa:
Neutral Wreath   |   Fall Tablescape   |   Fall Home Tour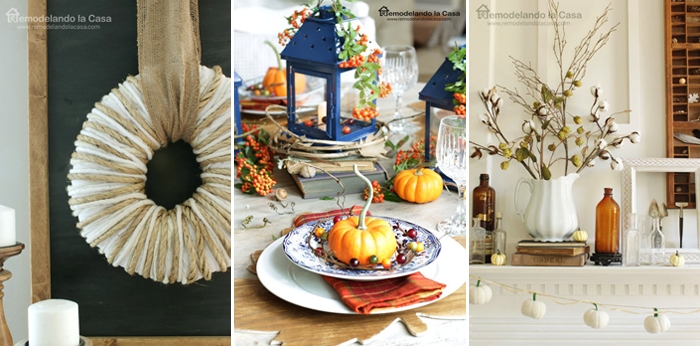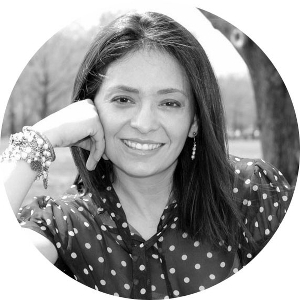 _________________________
 This is such an awesome back to school gift idea!! And definitely makes for a fun DIY project as well. 🙂
Thanks for sharing with us Cristina!!
For more awesome DIY projects, visit Cristina over at Remodelando la Casa!
And for more back to school teacher gifts, you can check out these posts: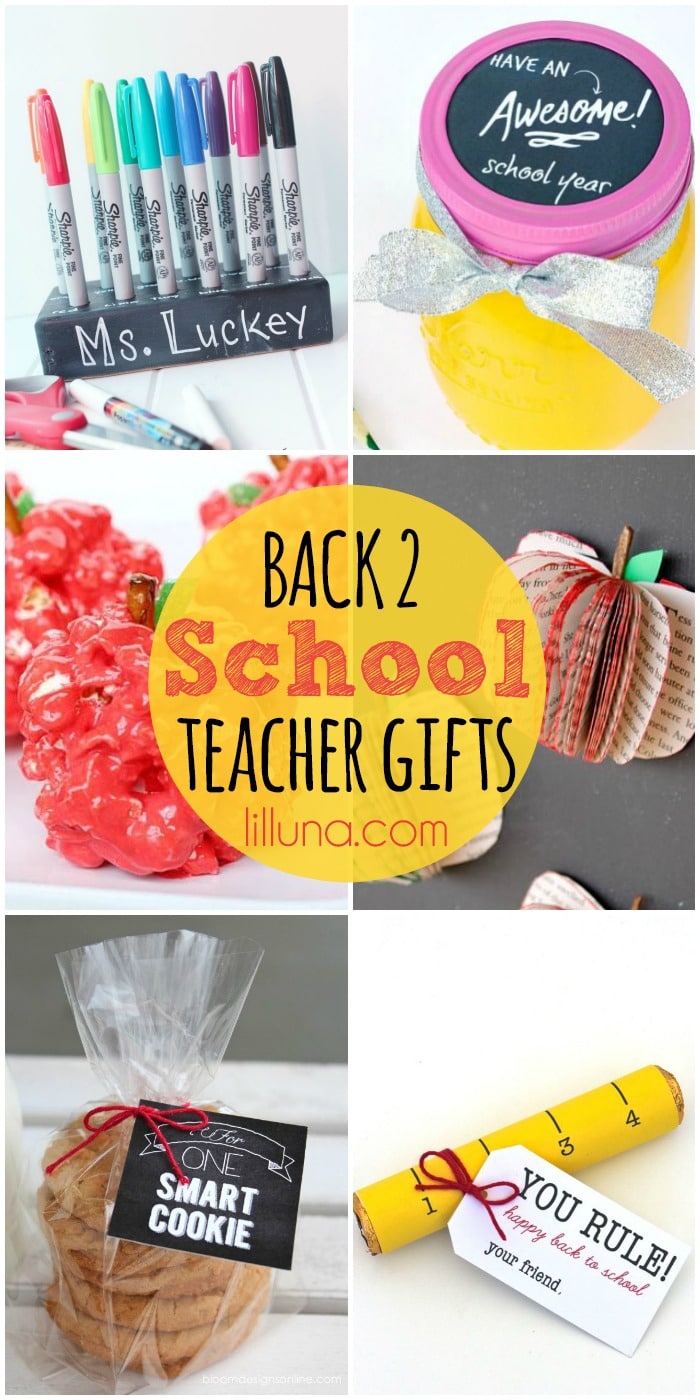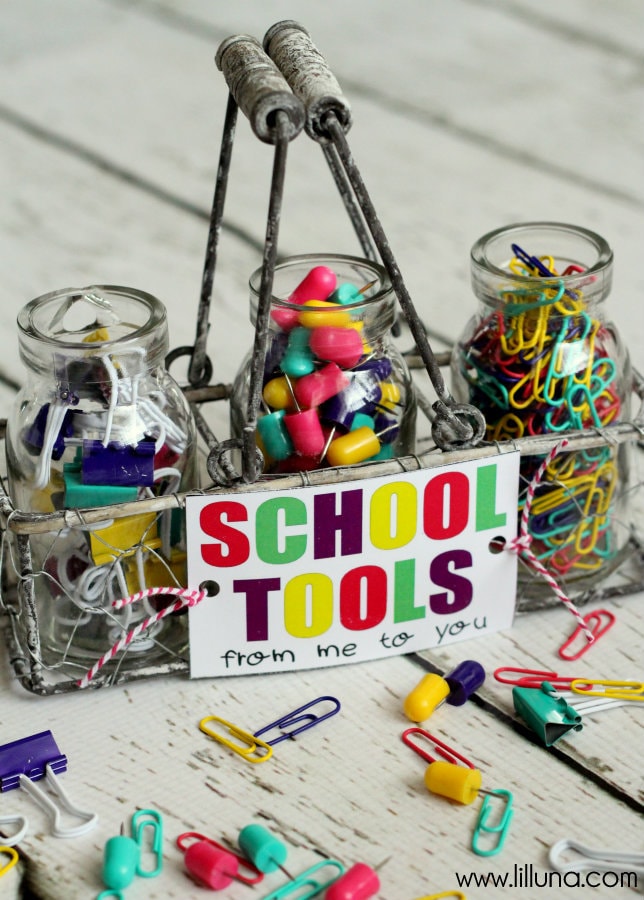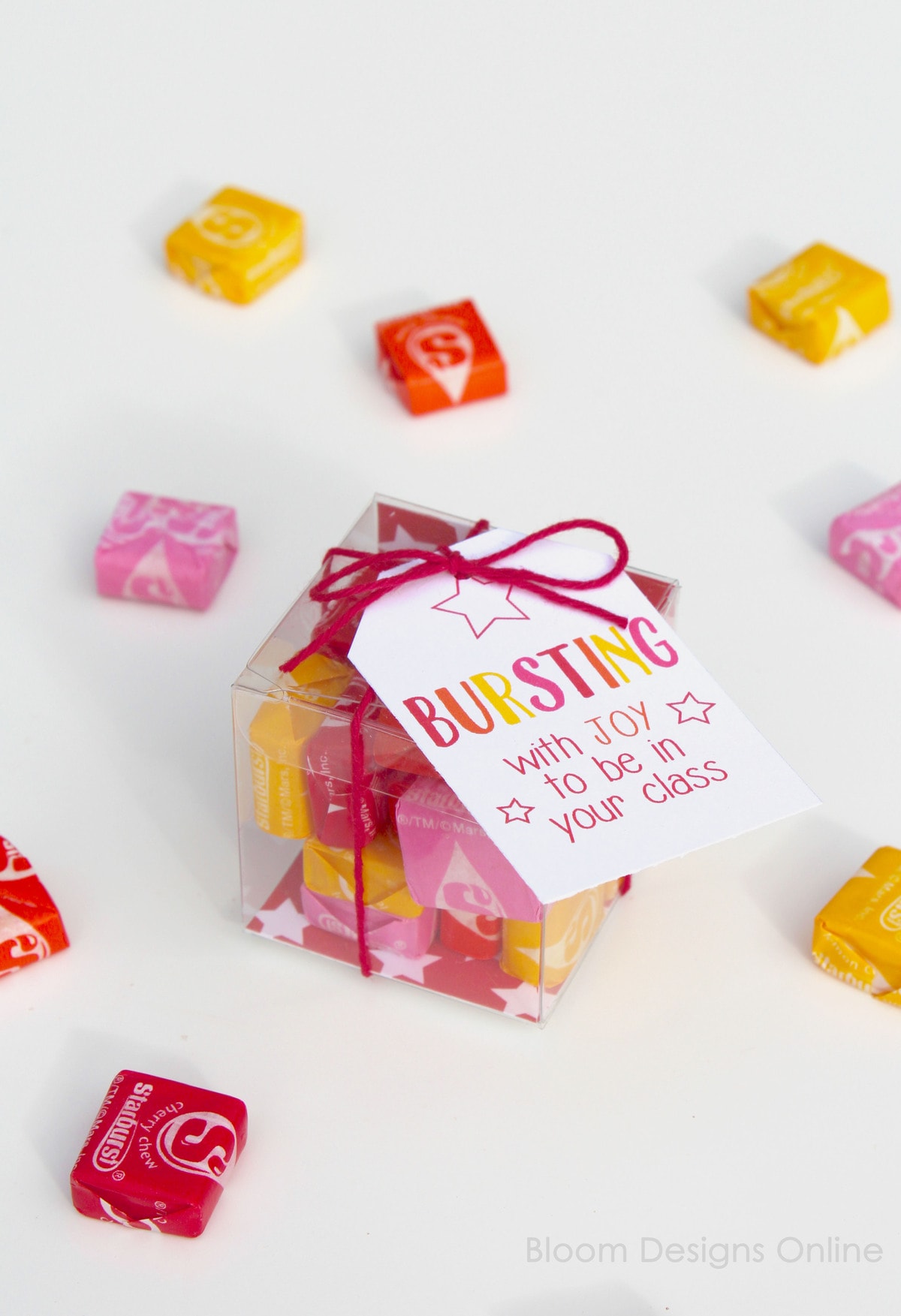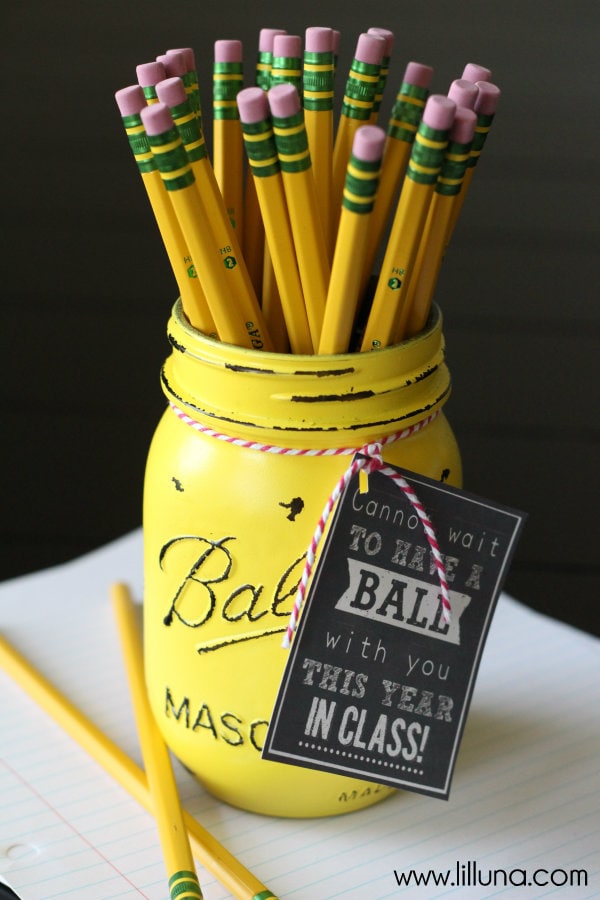 For all teacher gifts, go HERE.
For ALL gift ideas, go HERE.
And get weekly emails with monthly freebies by signing up for the Lil' Luna newsletter. 🙂
For even more great ideas follow me on Facebook – Pinterest – Instagram – Twitter–Periscope–Snapchat.
ENJOY!