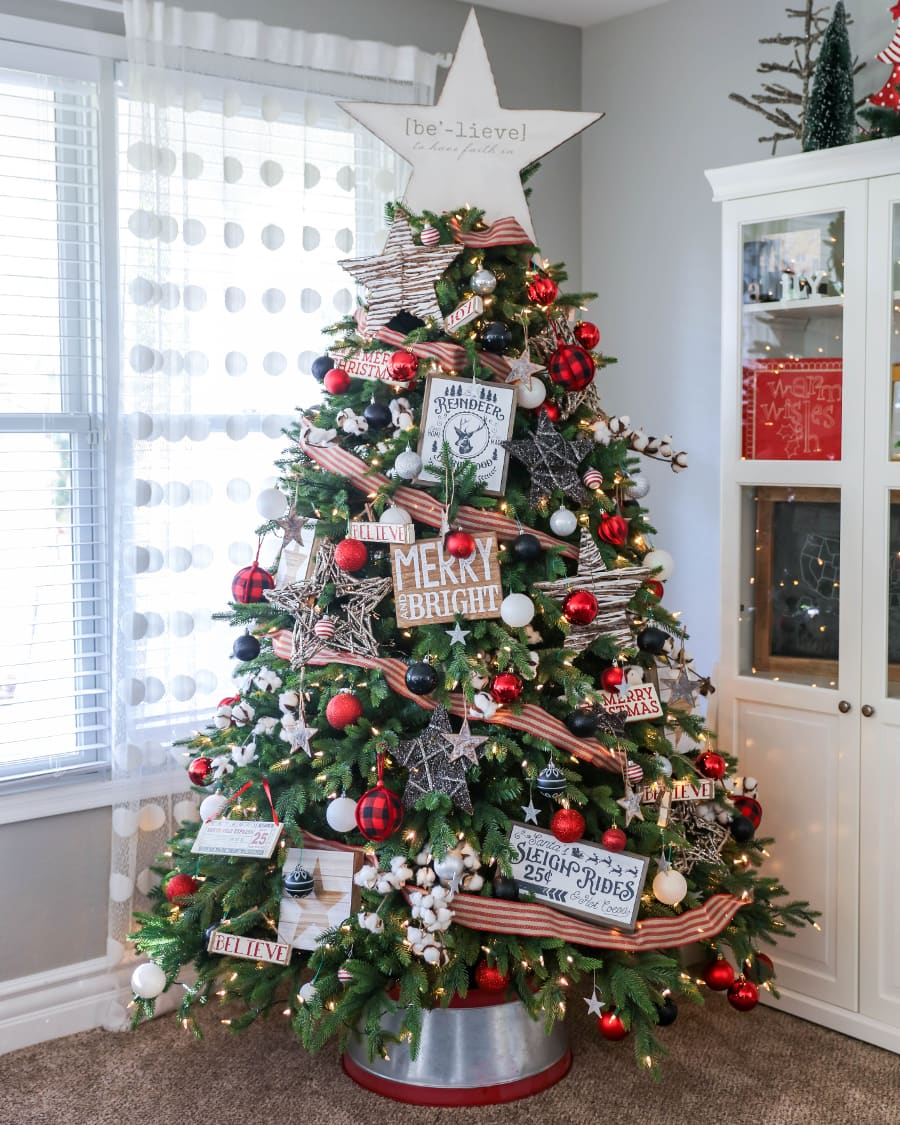 Christmas is the BEST!!! So many fond memories come to mind when I think of the holiday, and I can't help but get giddy with excitement when I think of all the fun associated with December. It's a month of family traditions, service, celebrating the birth of the Savior and enjoying so much beauty!! With the beautiful decor and the glimmering lights, I just love to see all the red, green, gold and silver that fill homes on the inside and outside during this season. In fact, I love it so much that I always decorate in November… before Thanksgiving. Yes, I know, I know – I'm one of "them." And let me just say that I definitely don't skip out on Thanksgiving. I just don't have any Thanksgiving decor and want to enjoy the Christmas decor for as long as possible. 😉
Today, I wanted to share some of the Christmas decor that we put up in our new home, and I hope it inspires you for your own decorating. This Christmas Home Tour will show that I love the holiday and that I try not to go hog wild but love to add touches of Christmas through out my home. I usually change up the decor based on the decor of each room, which allows for a variety of adornments. I hope you like it…
CHRISTMAS HOME TOUR 2016:
I never had themes for my Christmas Trees until I started working with Michael's and did our Dream Tree Challenge each year. I know longer work with the company, but still had a new theme this year after I spotted this star at store here in Gilbert, called Rod Works. It was so pretty and I knew STARS would be great additions to my tree. I love how it turned out.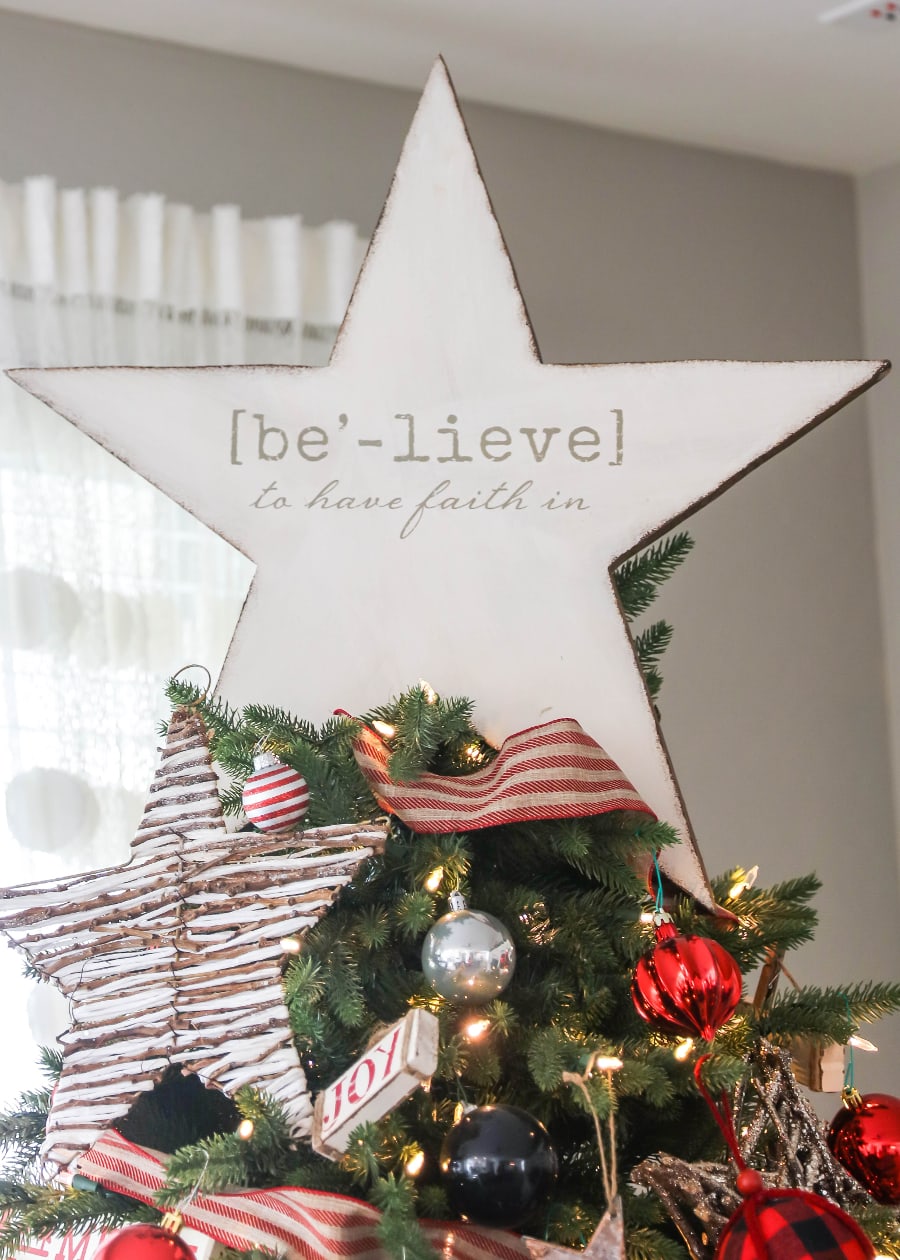 [be'lieve – to have faith in]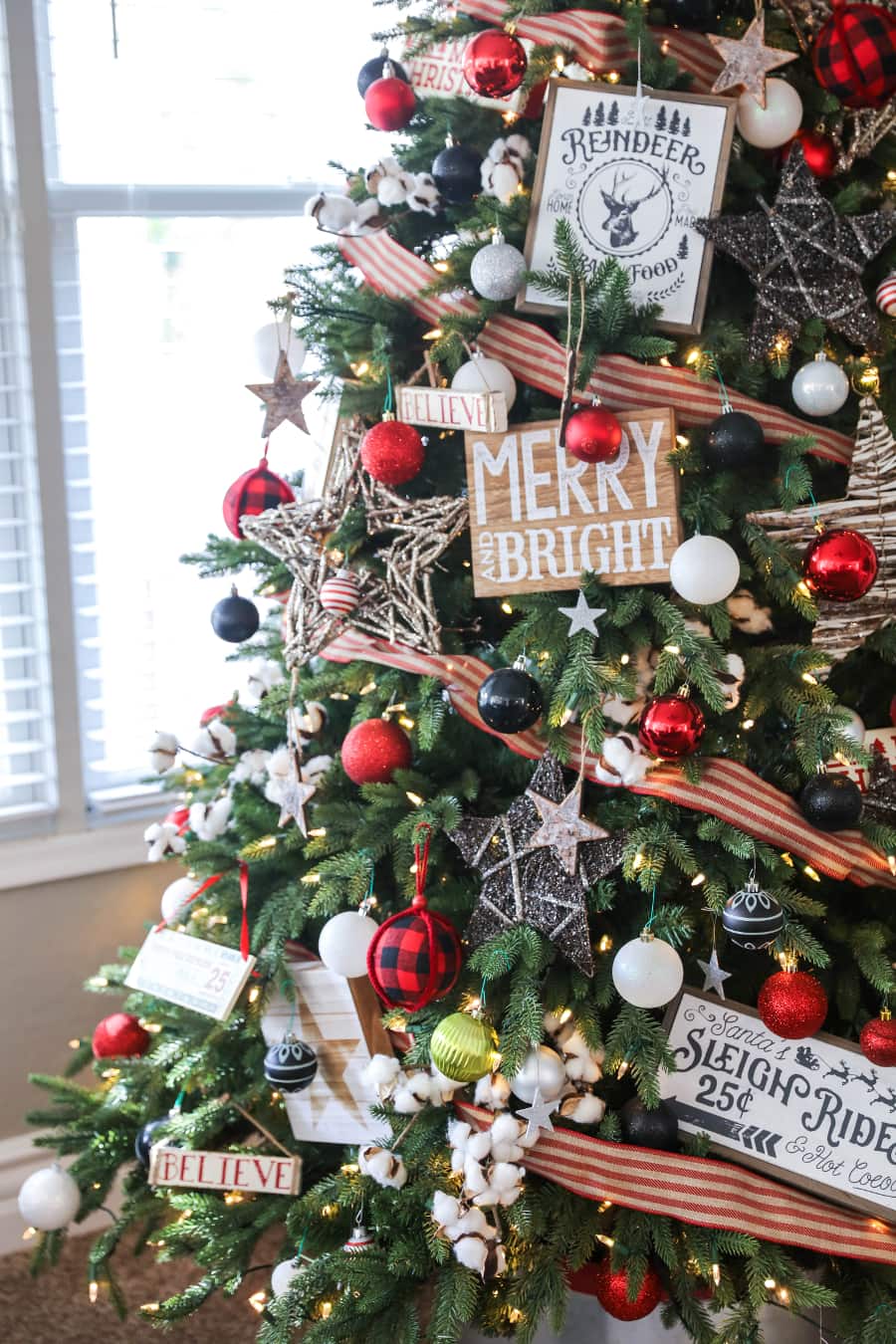 Most ornaments are from Rod Works and the Target Dollar Spot.
This tree is in our family room, but we also put up a tree in our living room as well. This tree has totally different theme and is a little more bright and fun. I wanted to make sure it tied in with our yellow piano so I was sure to add some yellow ornaments to the tree. I think it was a great tie in for all my yellow decor in that room.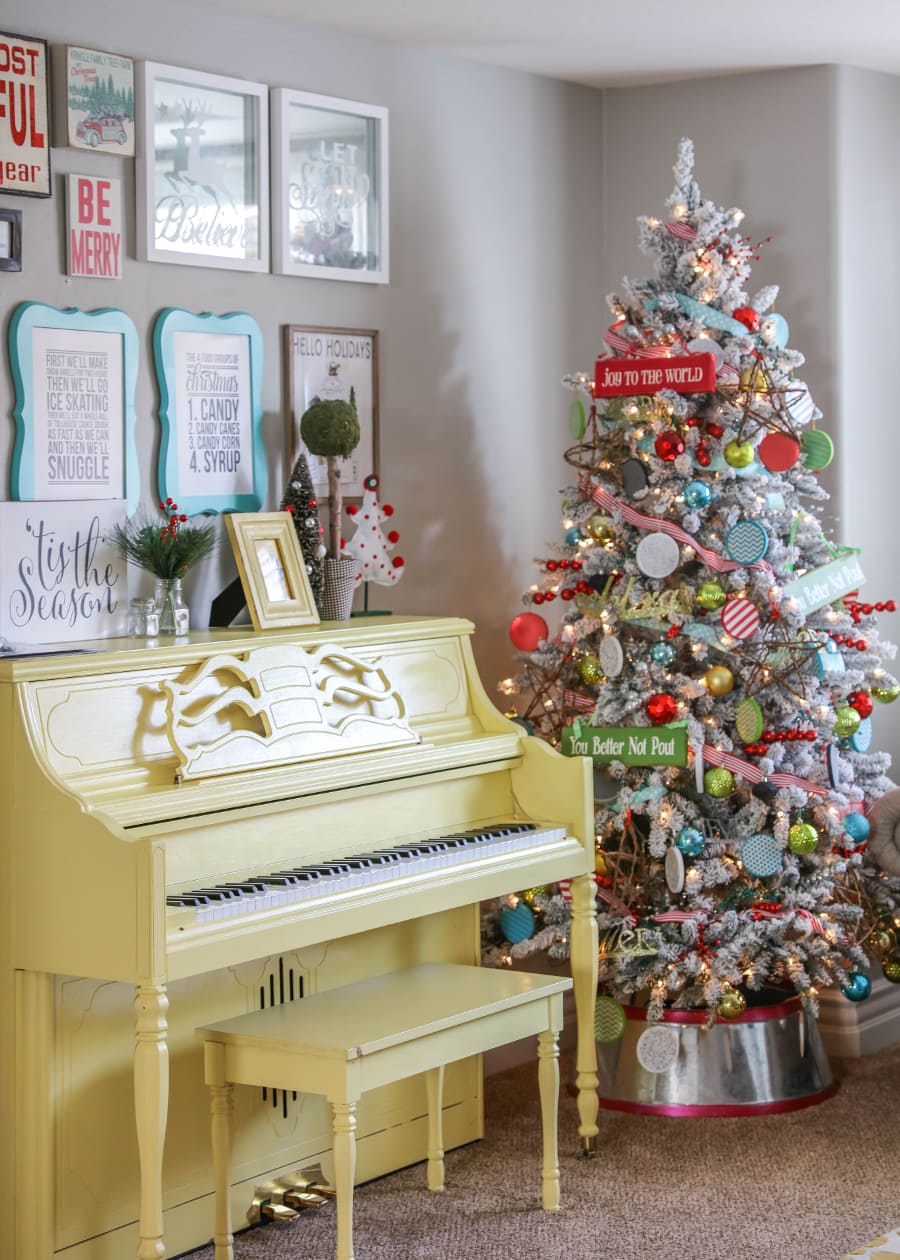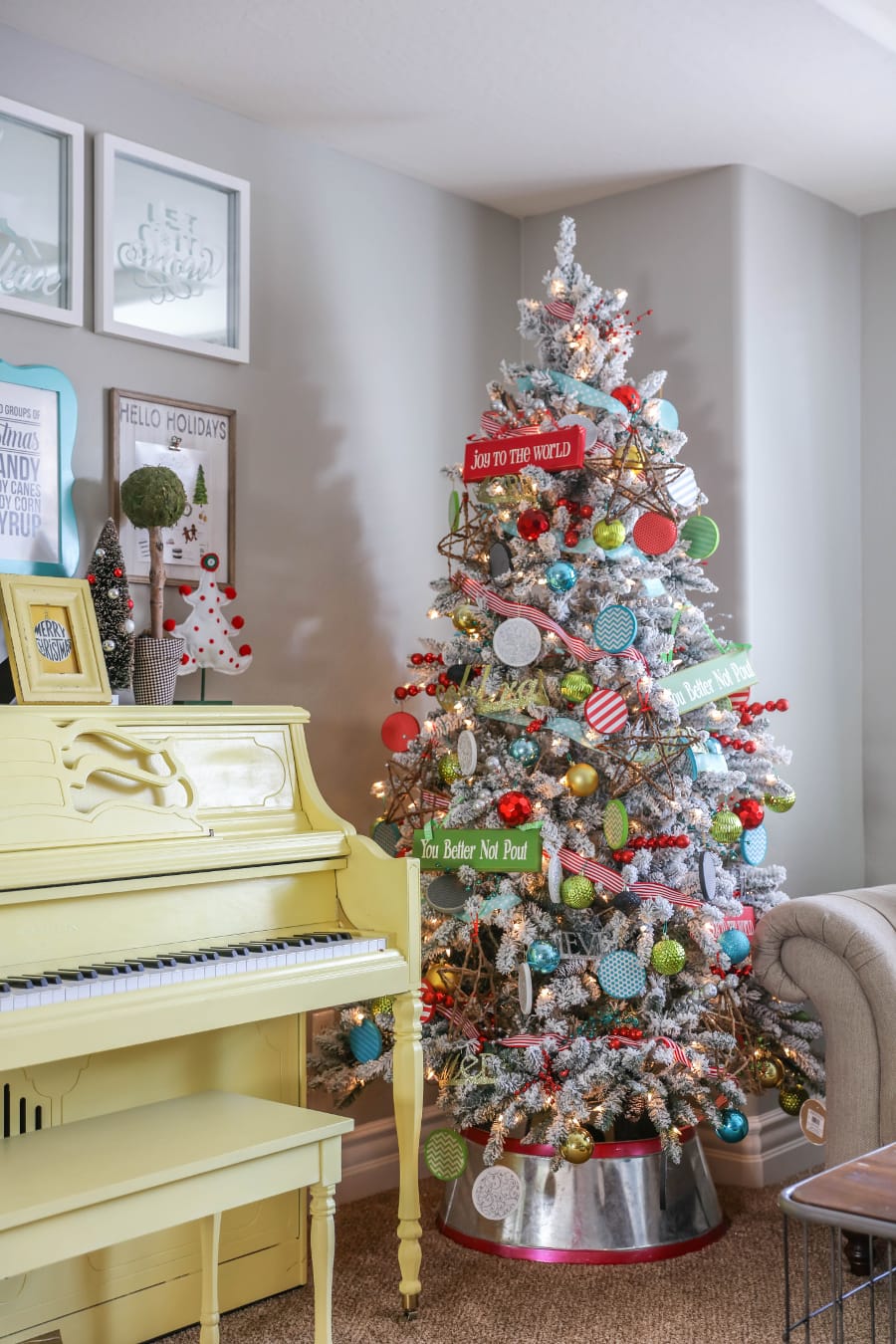 Yellow, Turquoise, Red, Green, White, Black – lots of colors!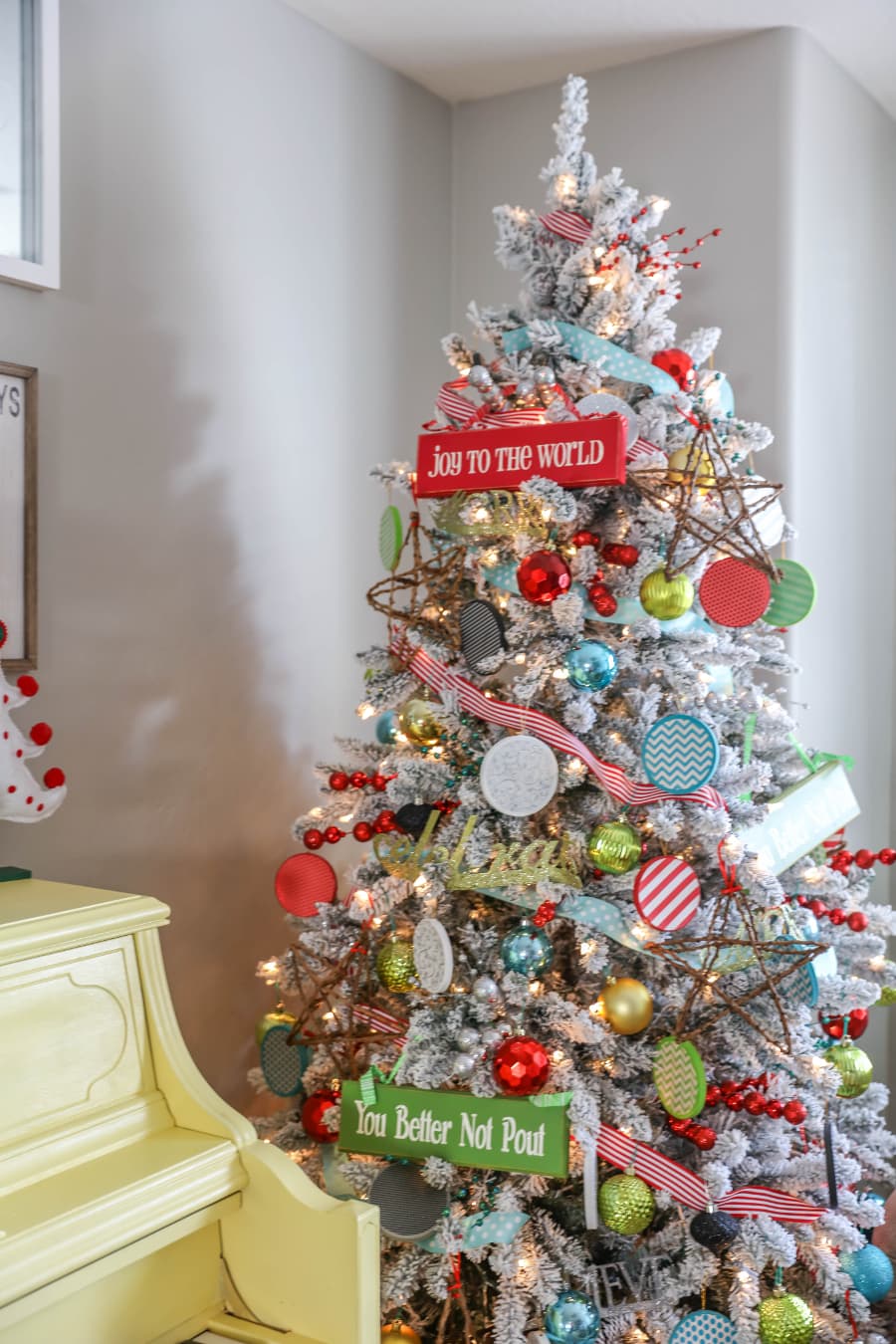 The small signs and circle paper mache ornaments are handmade. I just painted them and added mod podge and scrapbook paper to the fronts.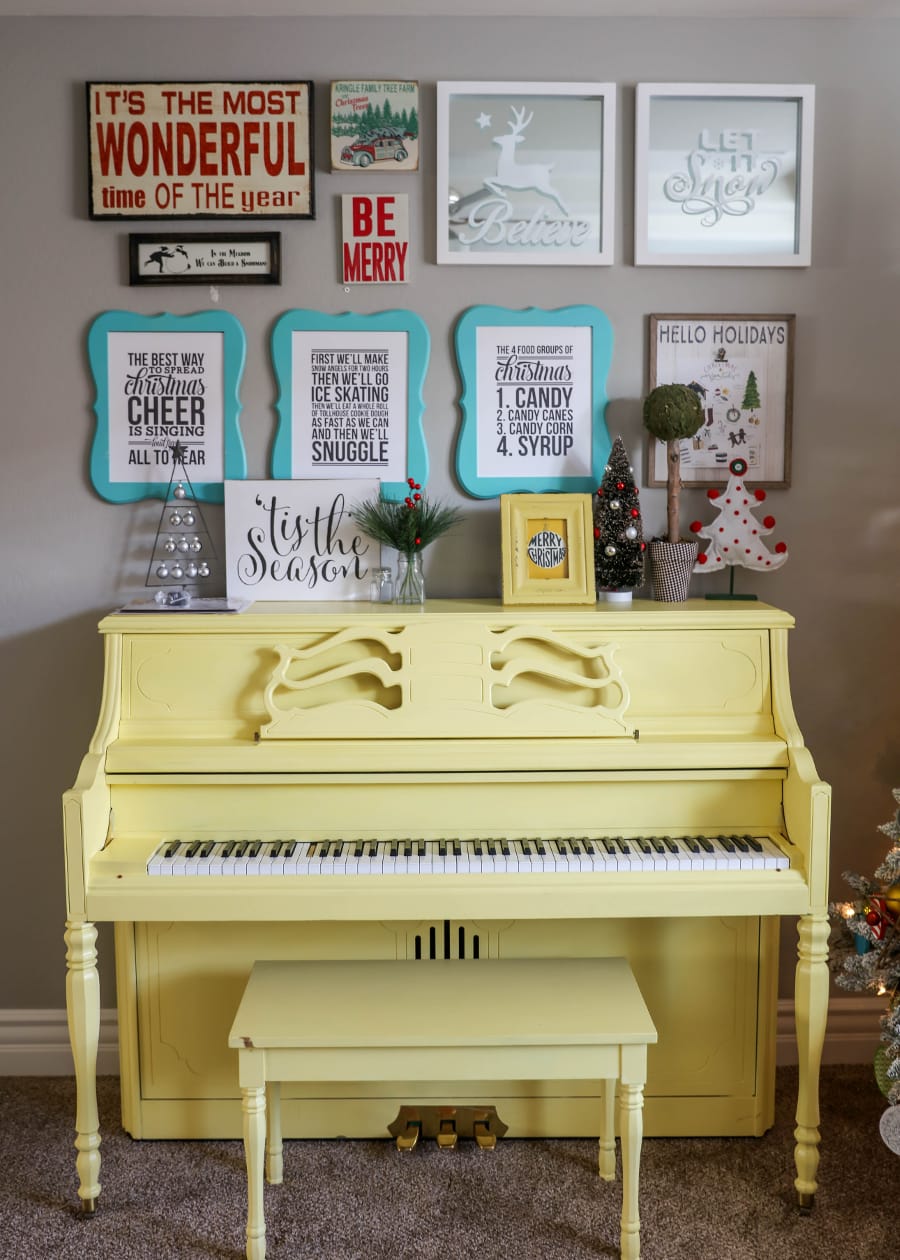 I have this gallery wall up above my piano and like to change it out for Halloween and Christmas. Yes, I may be crazy, but we at least try to use command strips so we can change it out easily and often. Fortunately, the hubby is a good sport and changes it for me with little complaining (such a trooper!!) The other side of the living room is our faux mantel. I should be hanging the stockings from there but hung the Merry Christmas banner instead. 😉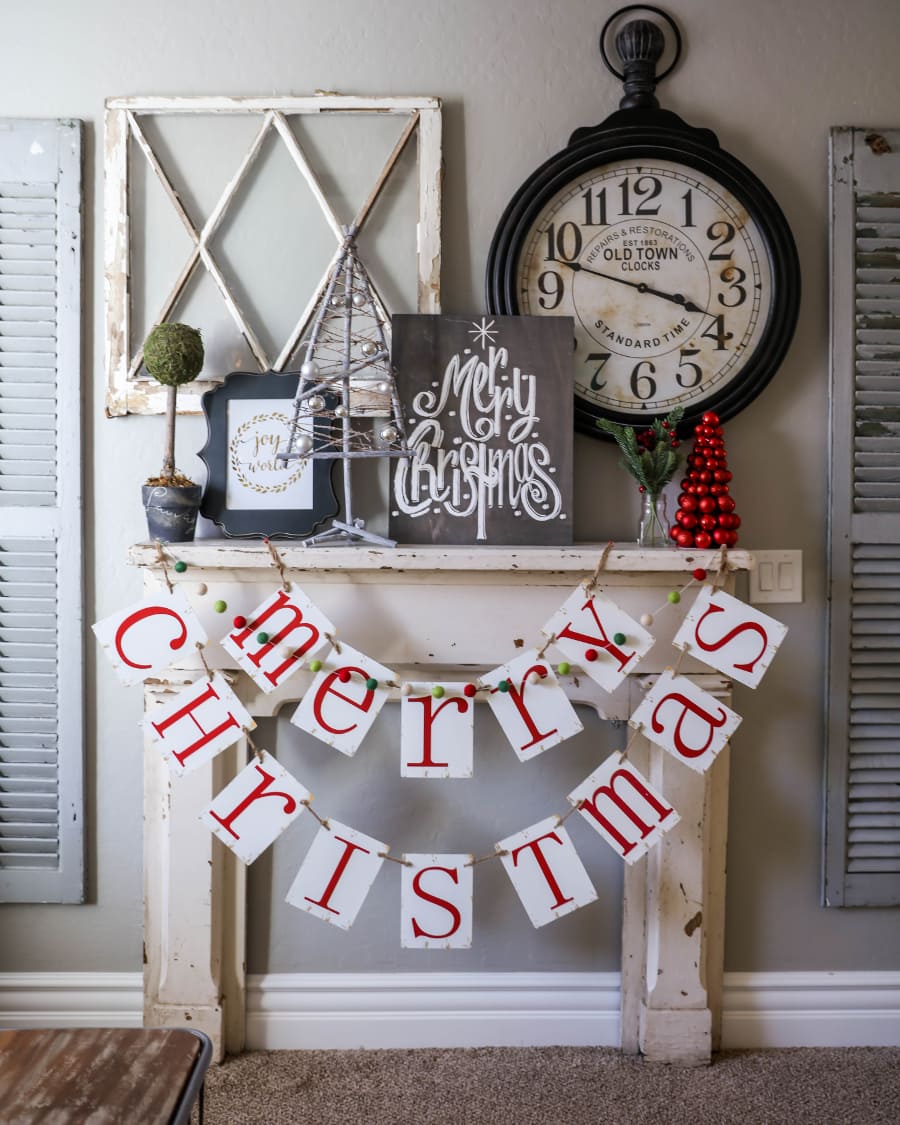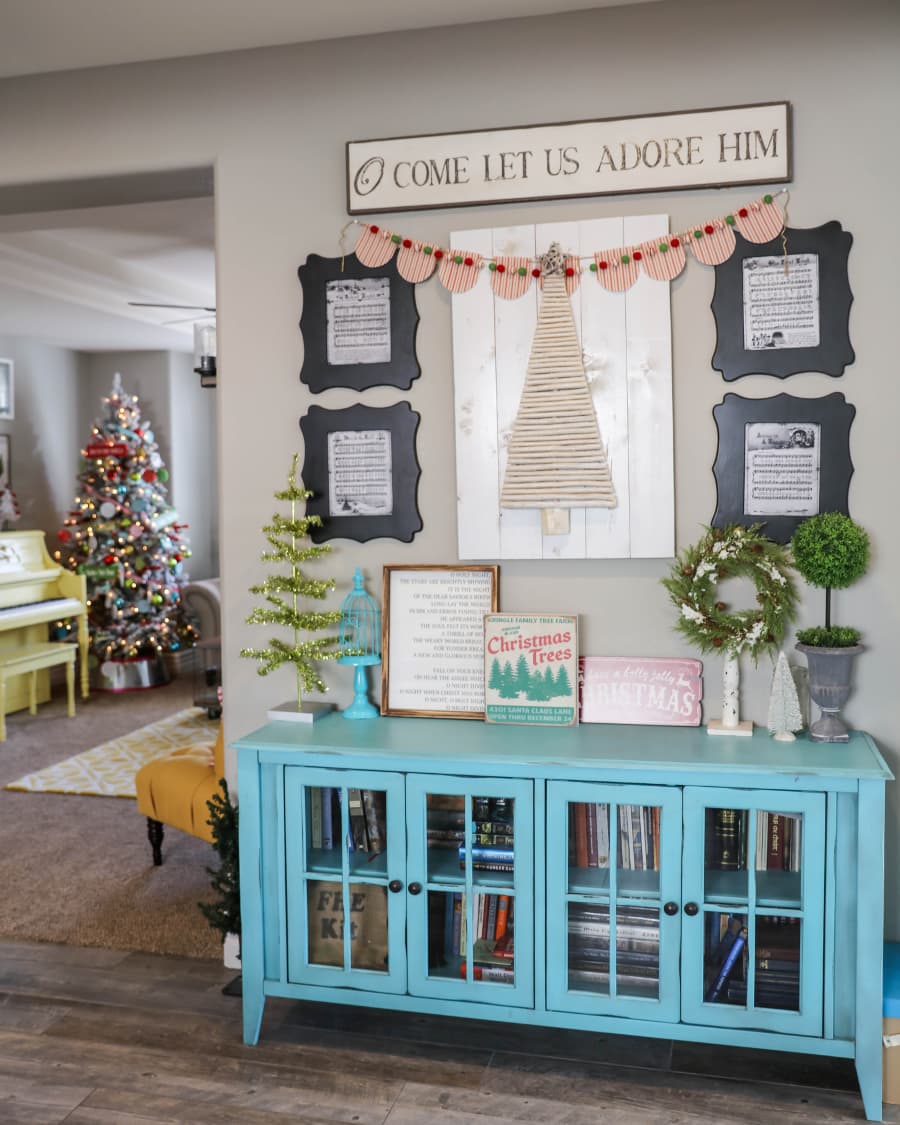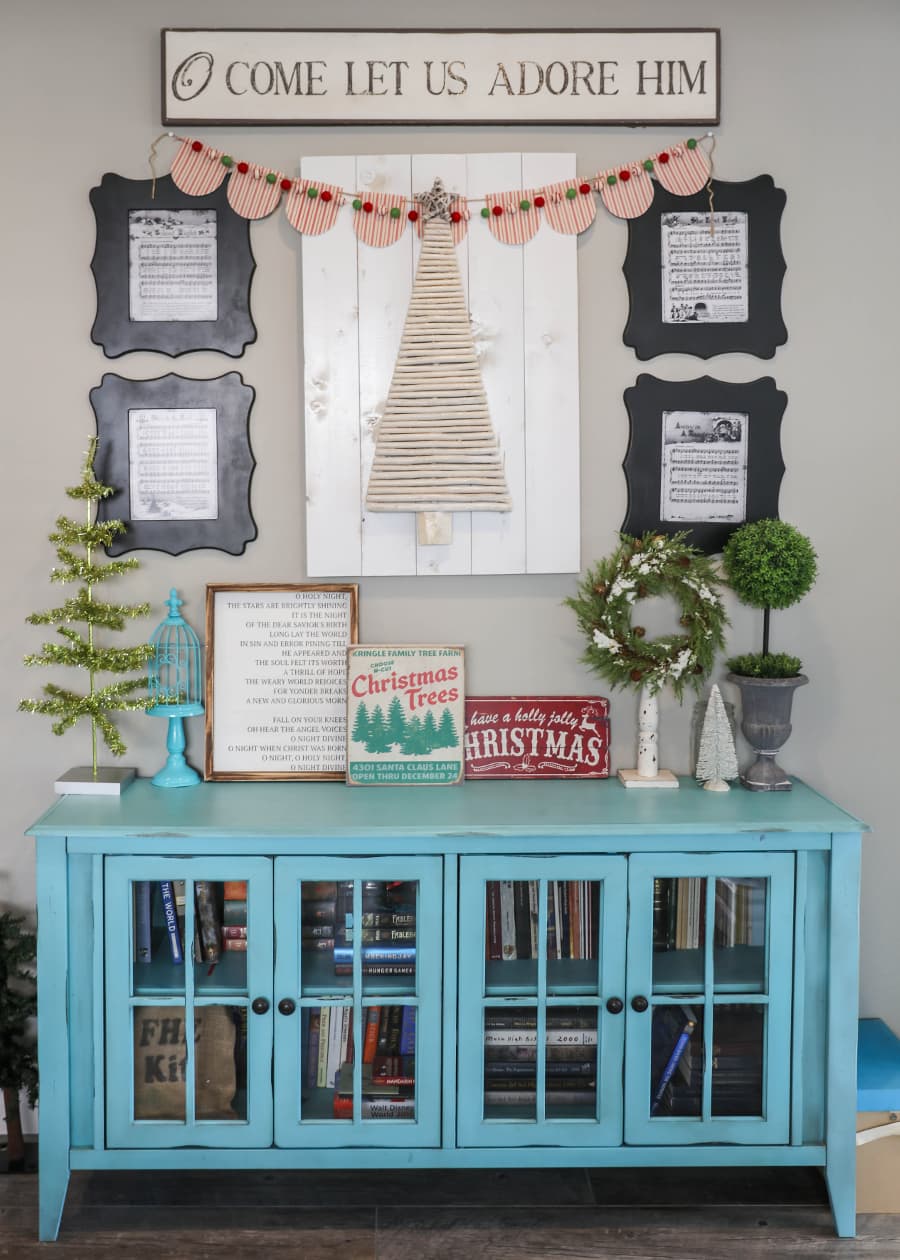 I added some printable Christmas Carols to these frames and built a little white pallet for this white Christmas Tree I found at Marshall's. I think it's a great place for all my carol decor.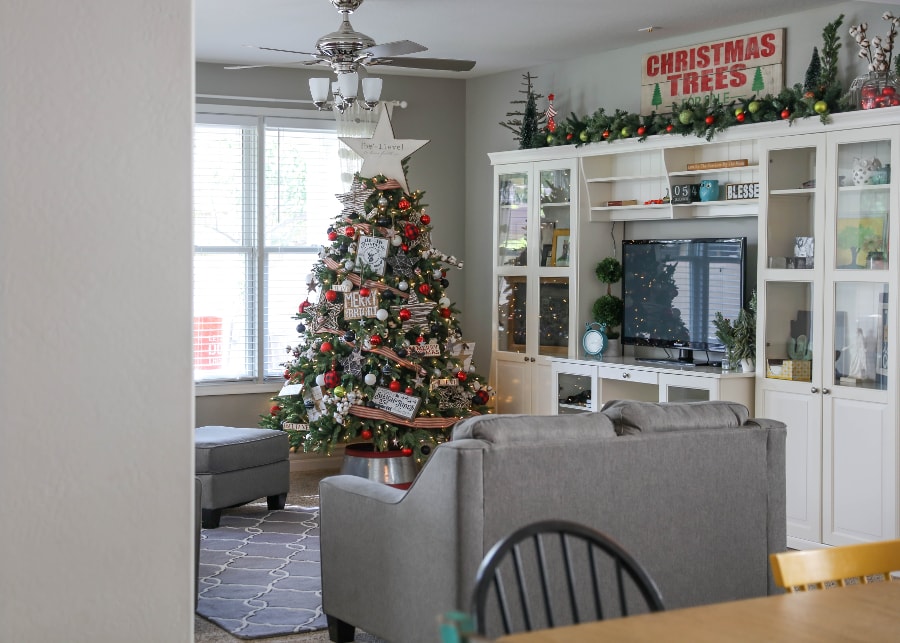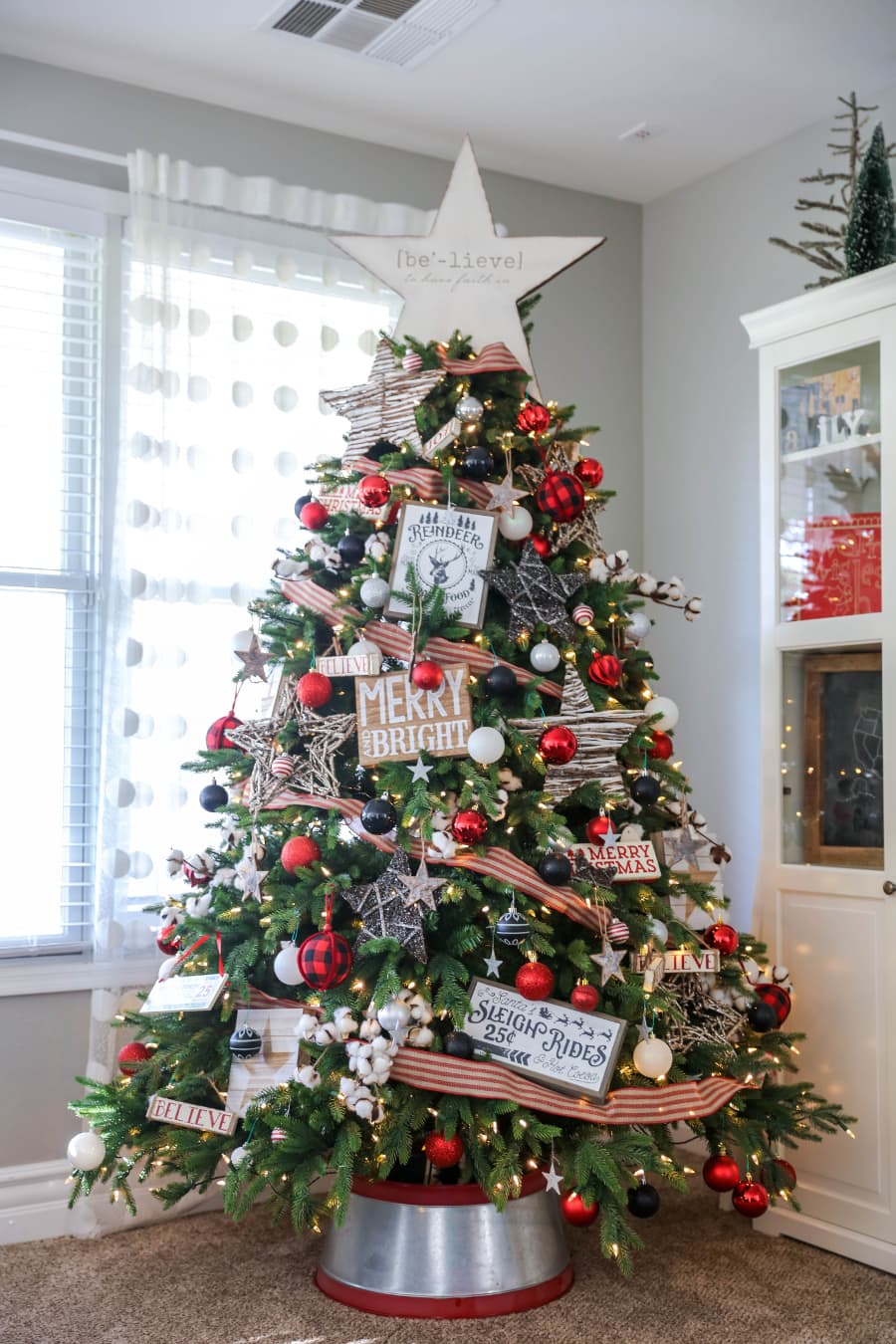 I love having the cheery decor of Christmas up in my home the last part of the year. I don't normally have red in my color scheme, but seeing that color makes me so happy!!
I hope you have enjoyed this Christmas Home Tour and that it has provided a little bit of inspiration for you. For more great Christmas ideas, check out: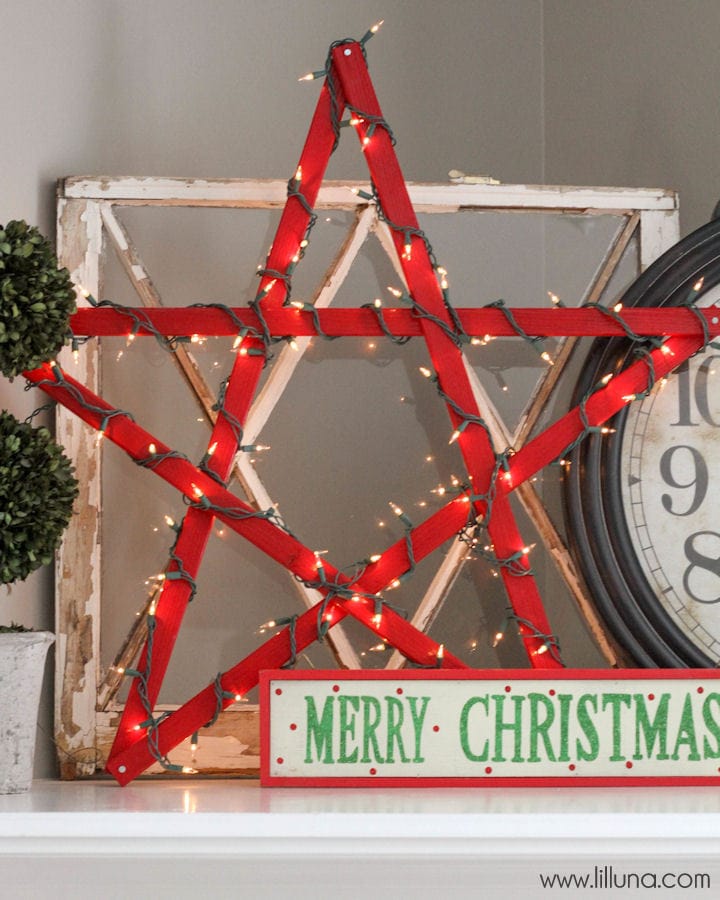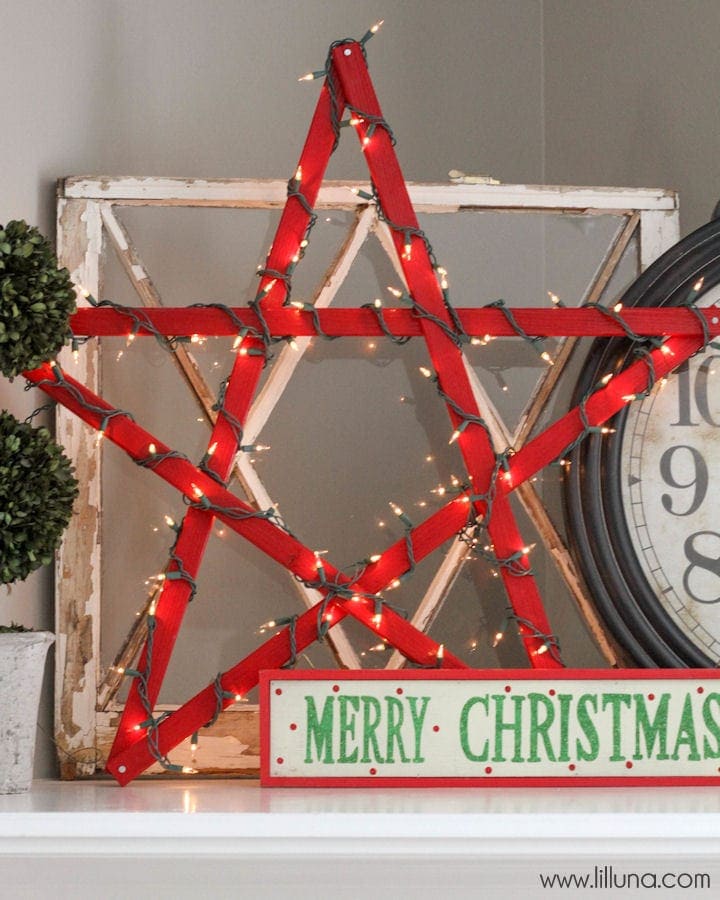 For all Christmas ideas go HERE.
For even more great ideas follow me on Facebook – Pinterest – Instagram – Twitter – Periscope.
ENJOY!!