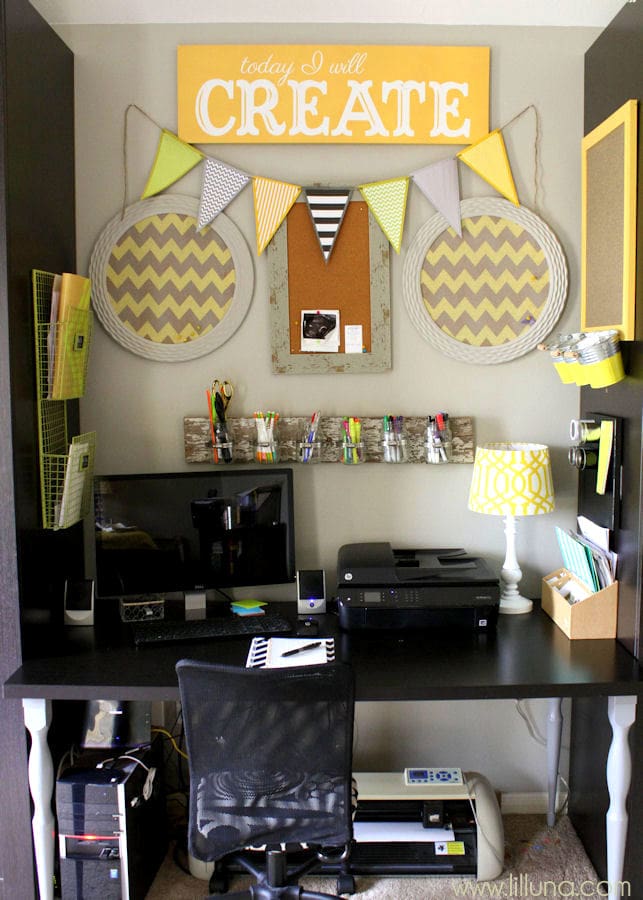 Not everyone has a craft room. In fact, I don't either. I had designated one of the rooms in our home for one when we first moved here but then realized it would be nicer to have a Guest Bedroom. That's means we ended up putting everything in the Master bedroom. Fortunately, the master is quite large so we had plenty of room for it. I decided to make my little Craft Nook functional and organized and bought two large dressers from IKEA to store all my bins with all my crafting supplies.
Yes, I fill 2 HUGE dressers with my supplies. It's pretty crazy, but it has a ton of craft items including ribbon, fabric, paint, etc. It also holds my camera and lenses and all that fun stuff.
I updated this space of mine last year and this is how it turned out: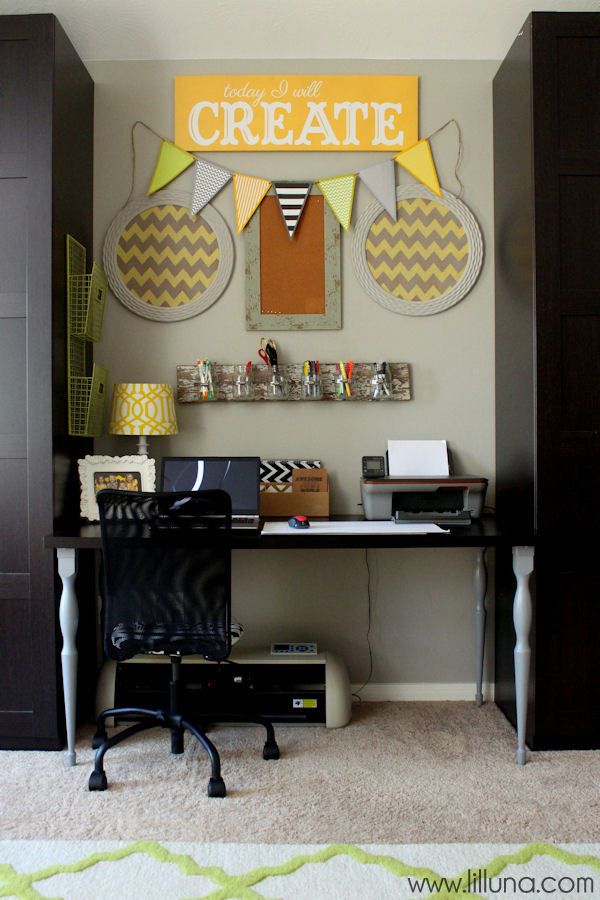 I LOVE it!
BUT, I realize I had more space to organize and decided to add some organizing items to the right side of my desk on the side of my dresser.
I headed to Michael's and found some smokin' deals and came up with this: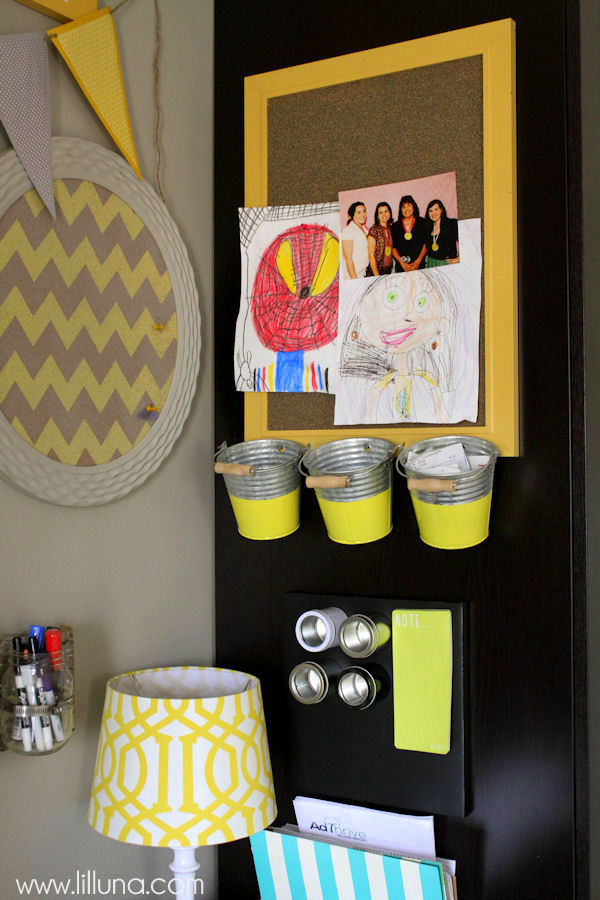 All the items with arrows are from Michael's:
– Corkboard
– Pails
– Chalk Magnetic Board
– Metal Magnetic Tins
The corkboard was only $3.99 and wasn't yellow, so we fixed that really quick. 😉
We added some painter's tape and spray painted the frame.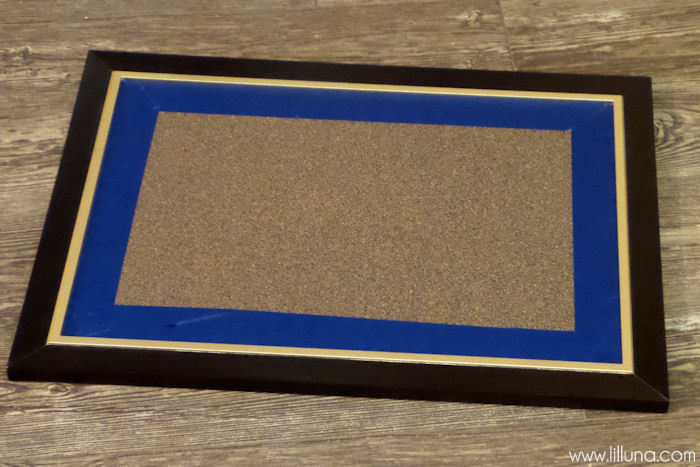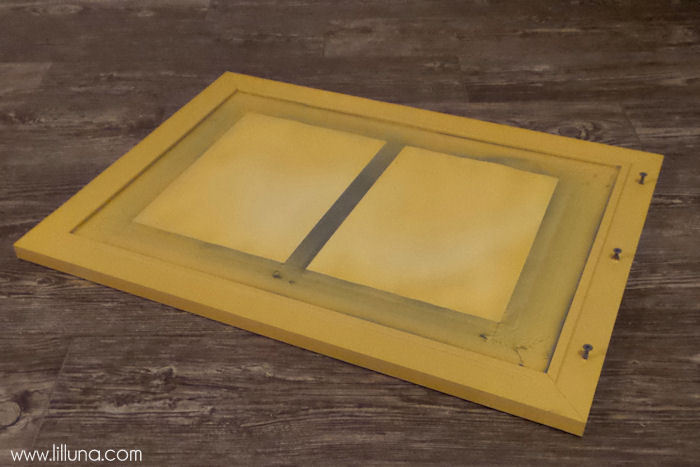 As you can see from the picture above, we also added some screws at the bottom to hold the pails we bought.
To make sure the pails fit we screwed a hold in the back of them so they could sit on the screw nice and comfy hanging from the cork board.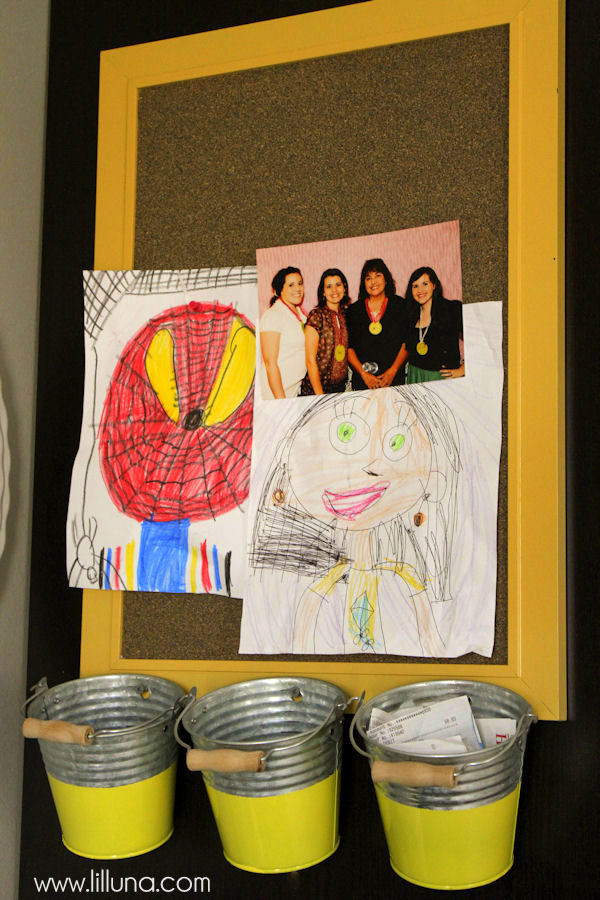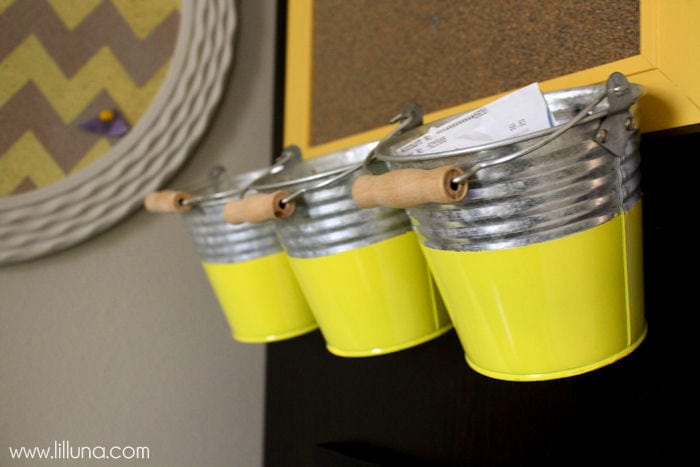 I then found this Chalk Magnet Board that we attached with Command Strips. I also found these cute Magnetic Metal Round Tins that stick to the board perfectly.
The tins are perfect for my small things like push pins and paper clips!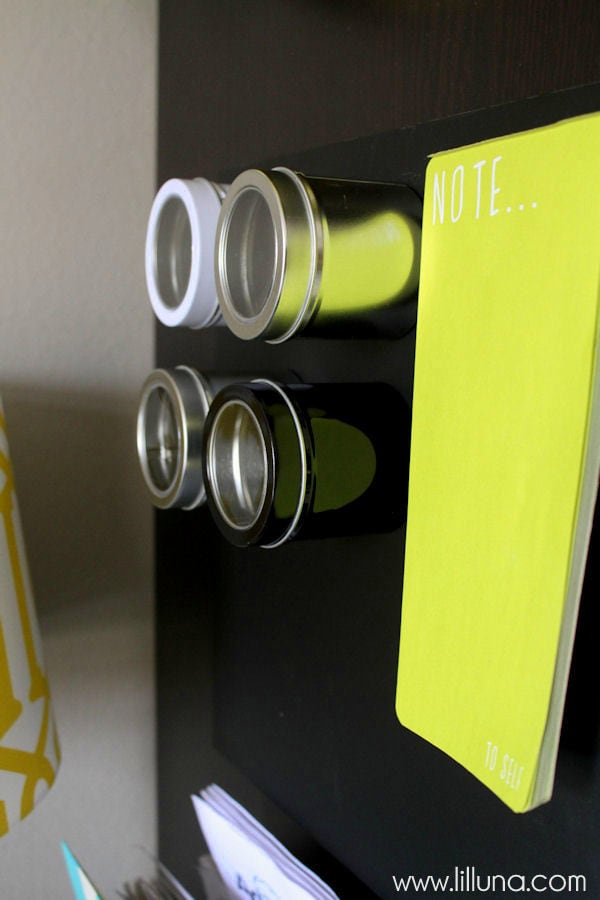 I LOVE how everything turned out.
Everything was very simple and can help me stay organized.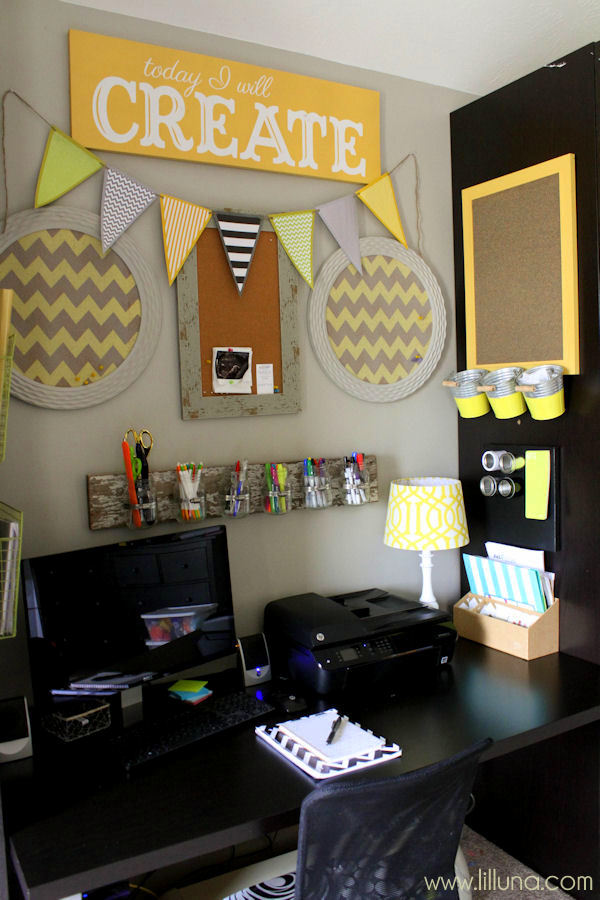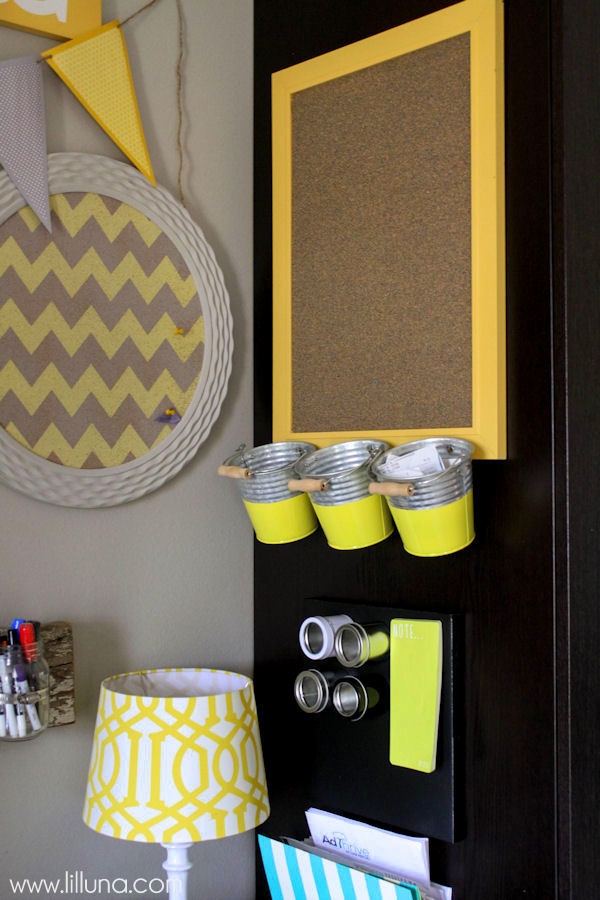 With 5 kids and a crazy schedule, it's very important to me to stay organized and to know where everything is. This is the same with my work items and crafting supplies. It makes everything so much easier and helps me stay sane. 😉
What's great about getting organized is that it doesn't have to cost tons of money and can be fairly easy. You just have to take them time to get organized! That's always the hard part, but I promise life will be better and run so much more smoothly if you take the time to get everything in order. 😀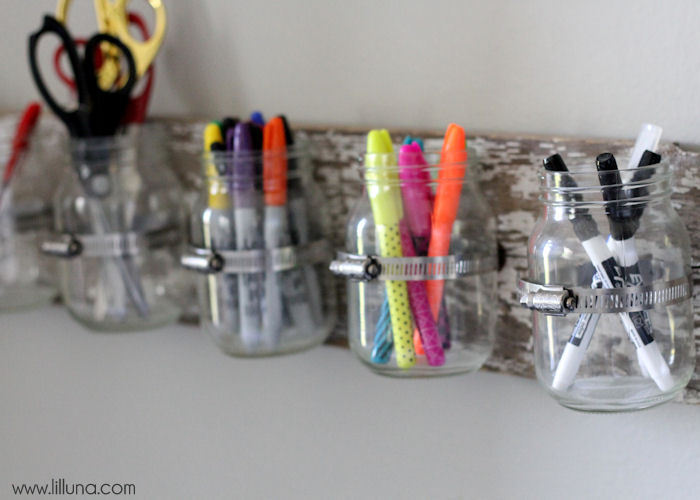 To see how I made my Jar Holder, be sure to go HERE.

And for my Today I will create sign go HERE.

For even more Craft Room Organization Ideas check these out: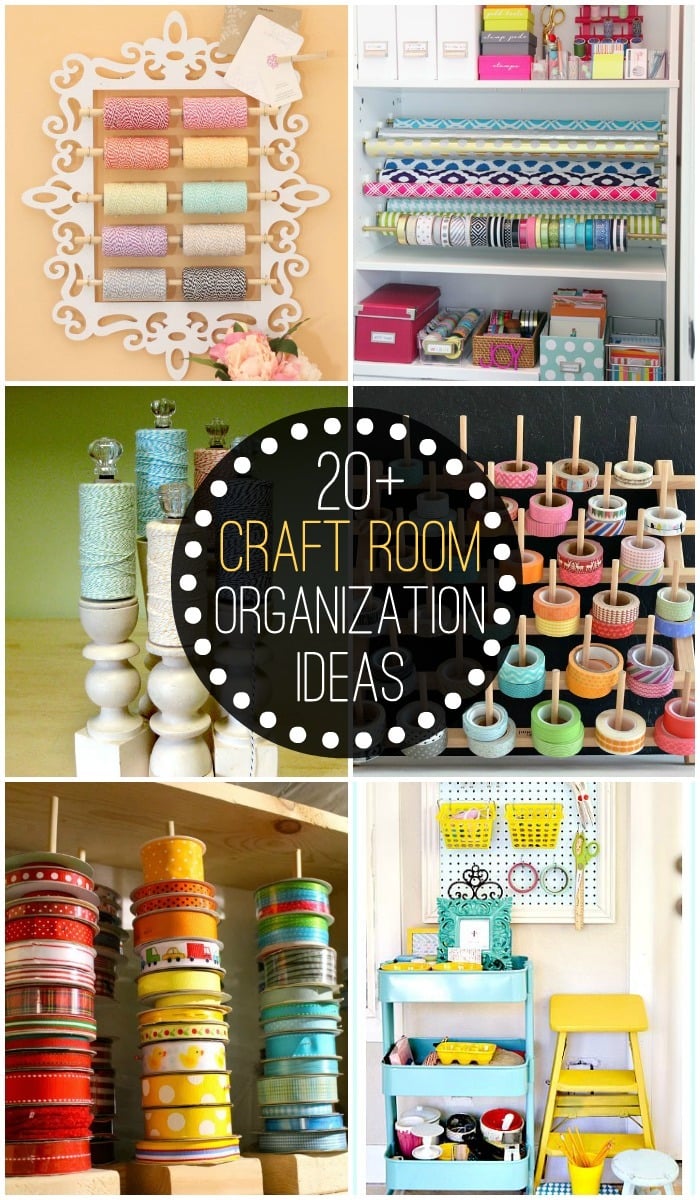 20+ Craft Room Organization Ideas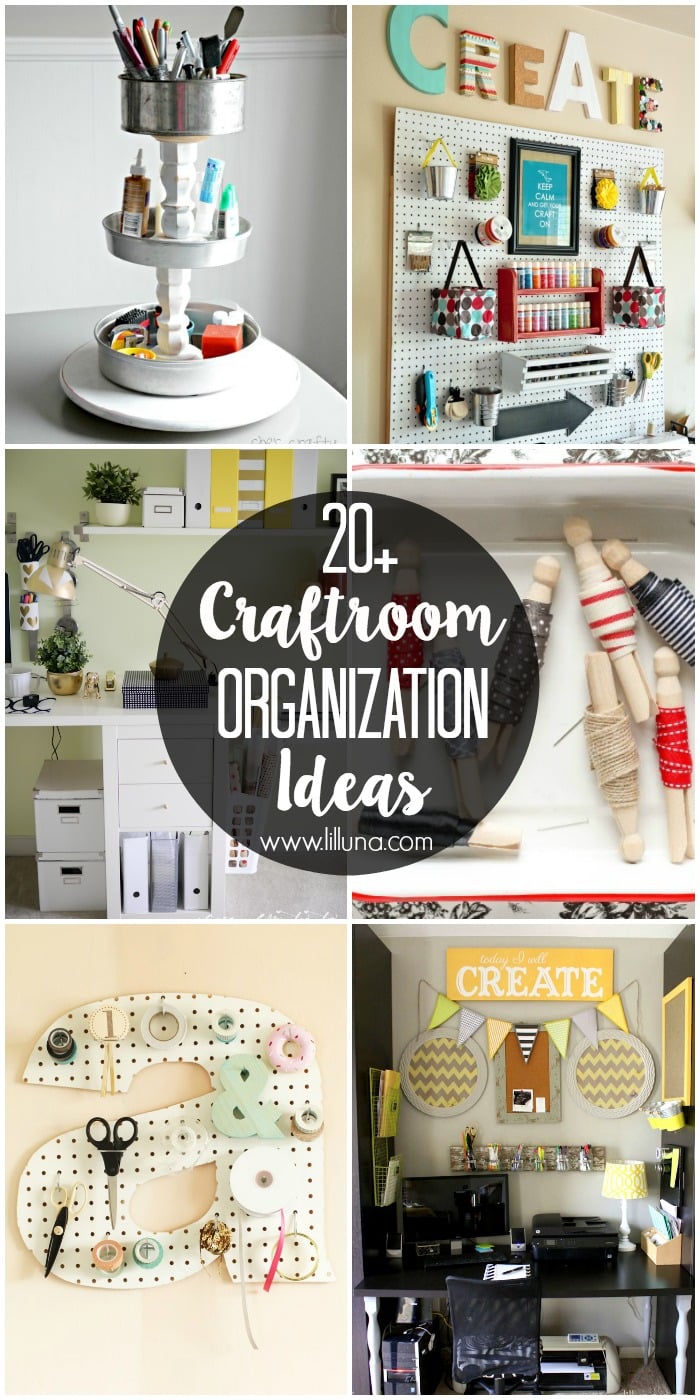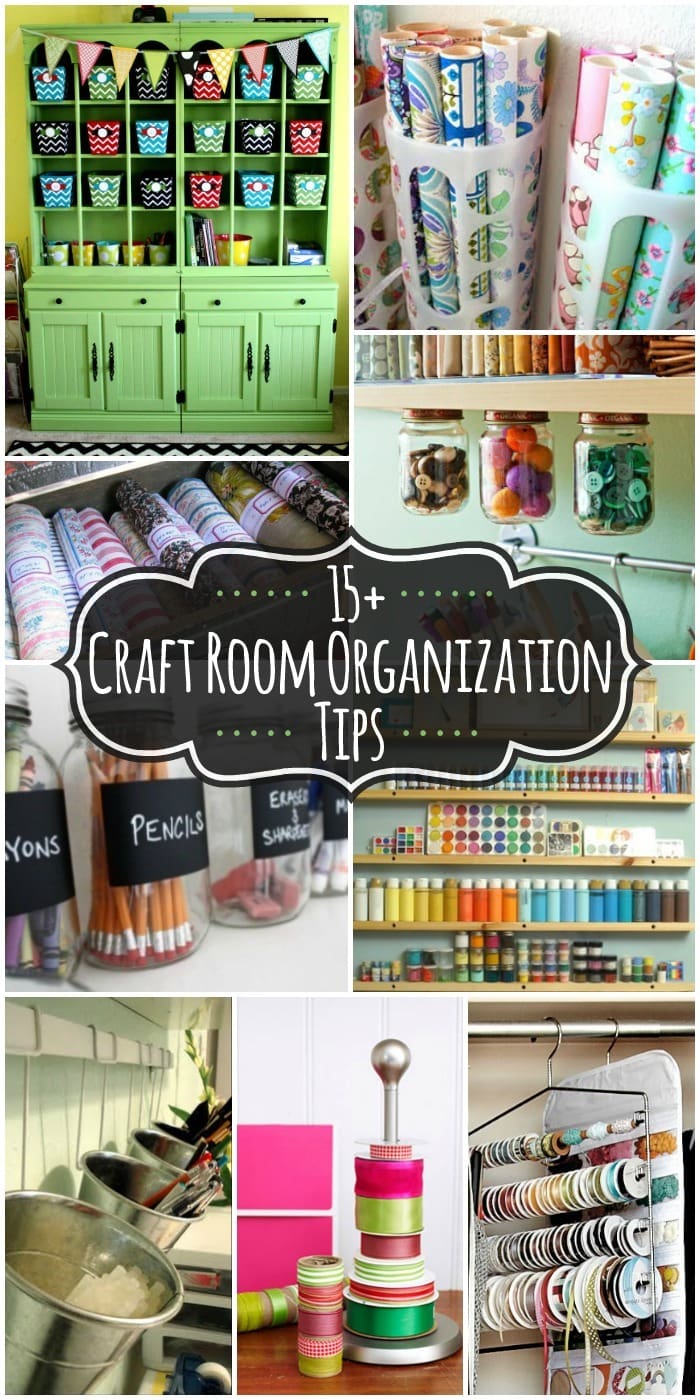 15+ Craft Room Organization Ideas

Haven't decided what project you're going to kick off 2015 with? Stop by Michaels' blog  The Glue String  for inspiration from all 30 of the Michaels Makers.
If one of your New Year's resolutions is to clean out your closet, your office or even your bedroom, but you're sick of the typical containers and boxes – here are some cool and creative DIY storage ideas that might help!
For those of us that just need a place to store our craft materials and organize our scrapbook paper, paint, markers and yarn, you must check out these nifty craft storage systems.
For all Organization Ideas on the site go HERE.
For all TIPS go HERE.
And get weekly emails with monthly freebies by signing up for the Lil' Luna newsletter. 🙂
For even more great ideas follow me on Facebook – Pinterest – Instagram – Twitter – Periscope – Snapchat.
Don't miss a thing – Sign up for the Lil' Luna Newsletter today!
ENJOY!