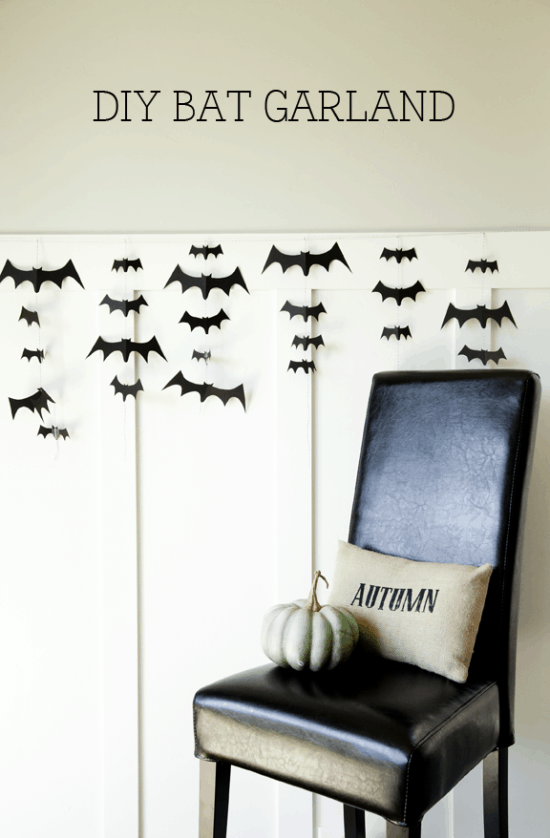 Happy Spooky Tuesday everyone!
This is Sarah again from Boxwood Clippings to share a creepy craft: this bat garland.
When it comes to decorating for the holidays, we try to keep things realistic and fun. Simple, cheap projects not only help bring on the festivities but create an excuse for family time.
This bat garland is perfect for recruiting the kids, and even the hubby. Just hand them the scissors and enjoy an hour of good conversation or listen to music or a movie together. Before you know it, you'll have created an army of bats all ready to be strung together!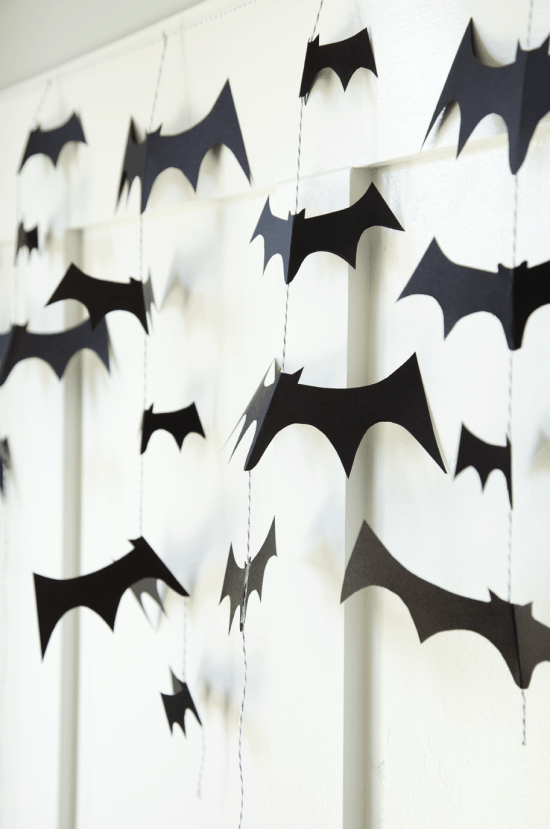 You Will Need:
Black card stock
Scissors
Pencil
Tape
String
How To:
Simply fold the card stock in half and draw or trace half the silhouette of a bat along the crease. (I drew 3 different sizes, cut them out, and then used them as stencils.)
Once all the bats are made (you'll need around 30), hang them vertically on some string by using just a bit of tape on the back side.
Once you have about 7 or 8 columns, tie them to a long piece of string and hang where desired.
I found hanging the garland against a wall helped the bats stay in place with the taped side towards the wall.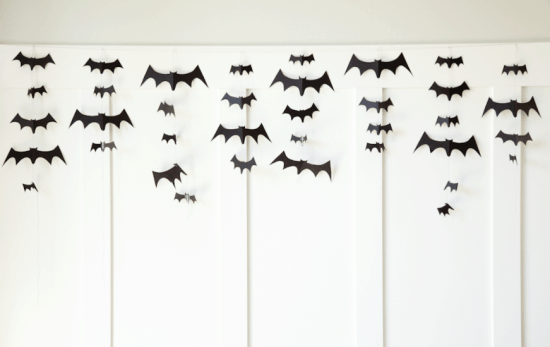 Obviously, there is a lot of 'wiggle' room on this project, and you can customize it any way you like. Perhaps mixing up the color of card stock, or silhouette shapes. Be creative, and have fun!
To see more of our really simple and effective Halloween decoration ideas, click HERE, HERE, and HERE.
Thanks!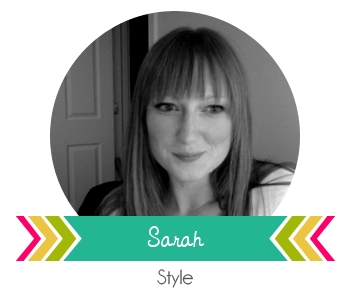 ———————————————————————–
LOVE this DIY Bat Garland! It's perfect for Halloween and would look perfect hanging from our mantel. Thanks, Sarah!
For more great projects from her head to Boxwood Clippings, and for more info about her go HERE.
For more fun projects from Sarah here on the site, check out: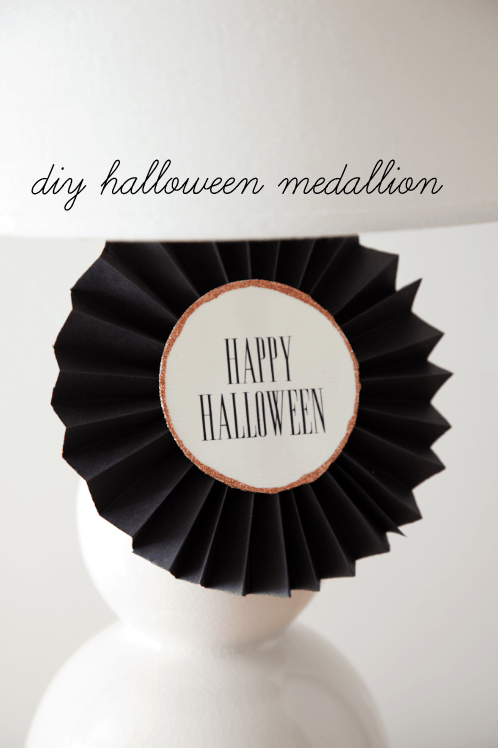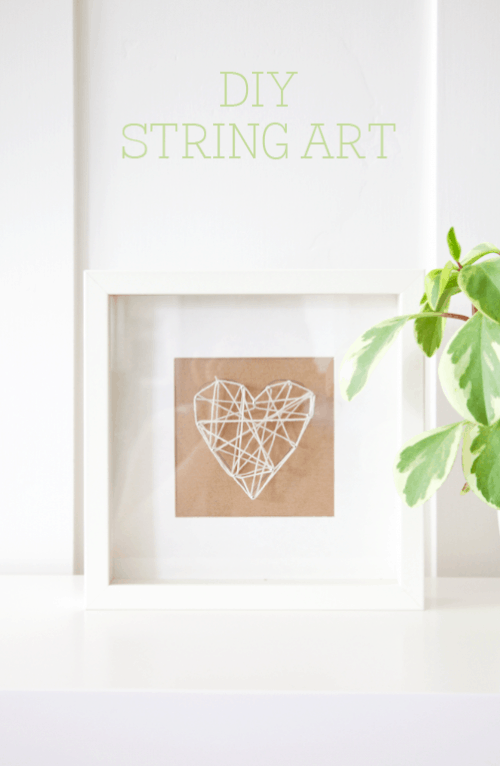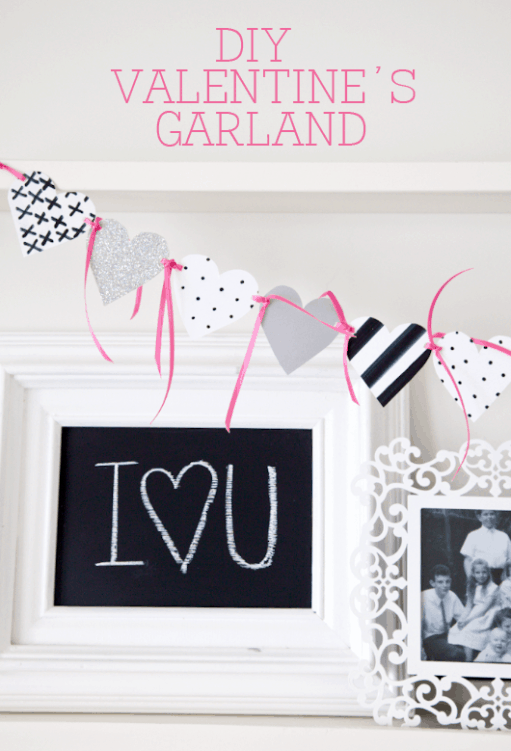 For all Halloween ideas on the site be sure to go HERE.
For all crafts & tutorials go HERE.
And get weekly emails with monthly freebies by signing up for the Lil' Luna newsletter. 🙂
For even more great ideas follow me on Facebook – Pinterest – Instagram – Twitter – Periscope.
ENJOY!