This post may contain affiliate links. Please read our disclosure policy here.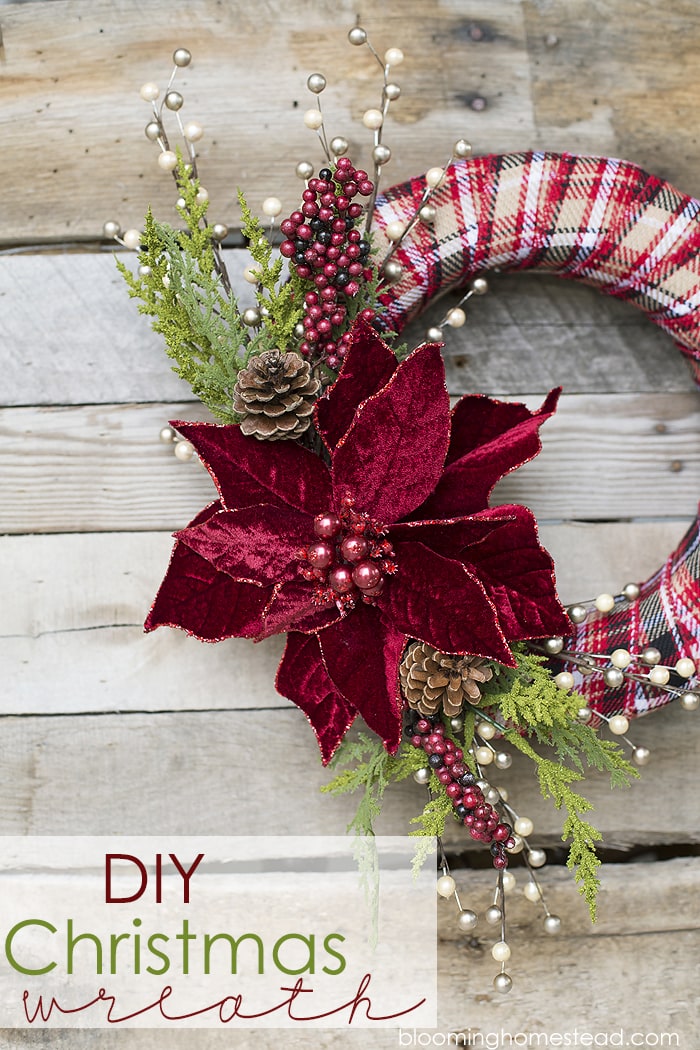 Hello friends, it's Marie here from Blooming Homestead here to share this beautiful DIY Christmas Wreath with you today. The holidays are upon us and there is nothing I love more than creating custom diy home decor especially for the holidays. It's always fun to create personalized decorative items for an affordable price.
Here are the supplies you need to make your own Christmas Wreath:
Decorative Ribbon (I got my ribbon at Hobby Lobby Christmas section)
Decorative twigs
Decorative greenery with pinecones
Large poinsettia
scissors and/or wire trimmers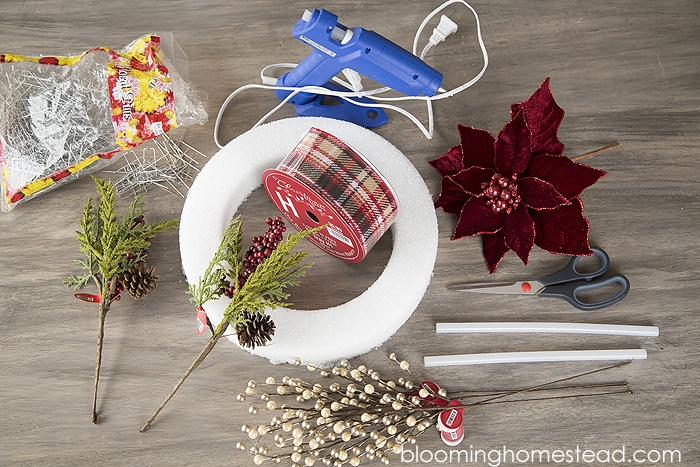 Step 1: First you'll start by wrapping your wreath form with the decorative ribbon. Insert a floral pin in the back of the form to start the ribbon.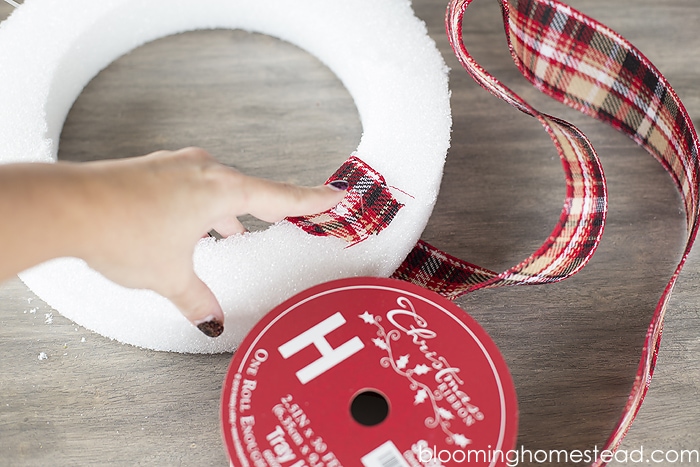 Continue wrapping ribbon around while pulling the the ribbon taut as you go.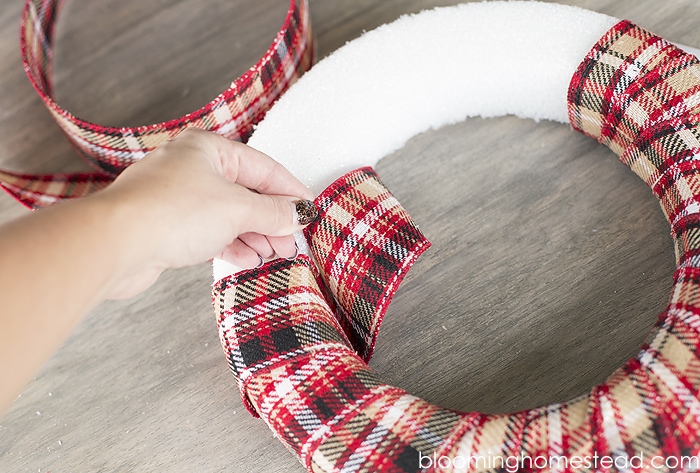 You'll finish off the ribbon by trimming the end and securing it with floral pin.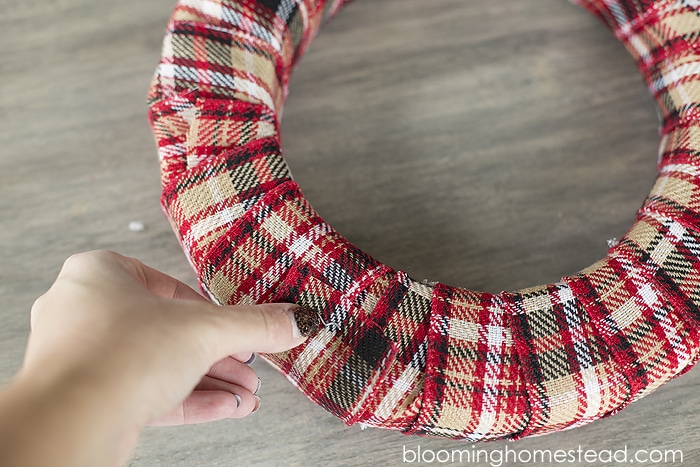 Step 2: When your wreath form is entirely covered, you'll start adding your trimmings.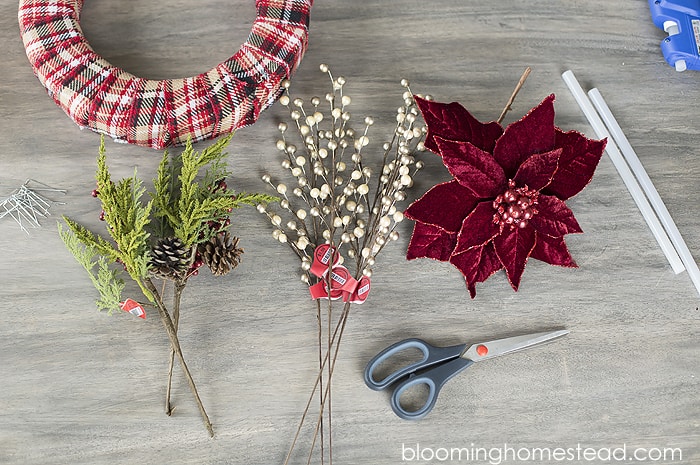 First you'll want to cut down the stems to fit the wreath. You'll start with the flatter filler twigs.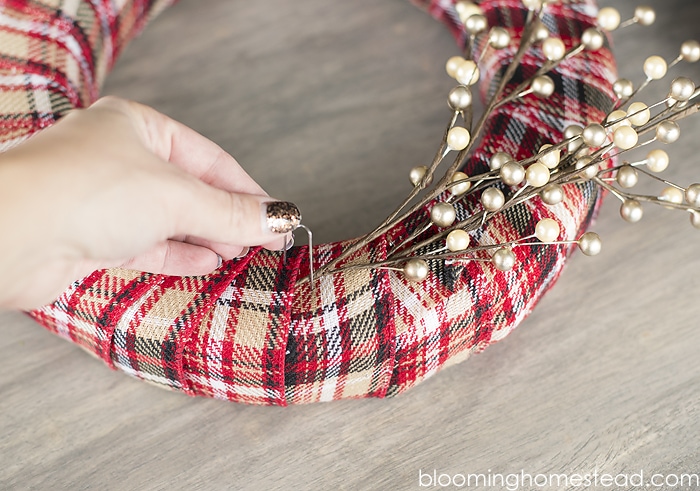 Next add in the decorative greenery with pinecones. Use floral pins to keep twigs secure and tight to the form.
Step 3: Now its time to add on the finishing flower. You'll want to use hot glue to attach the flower over top the ends of the twigs.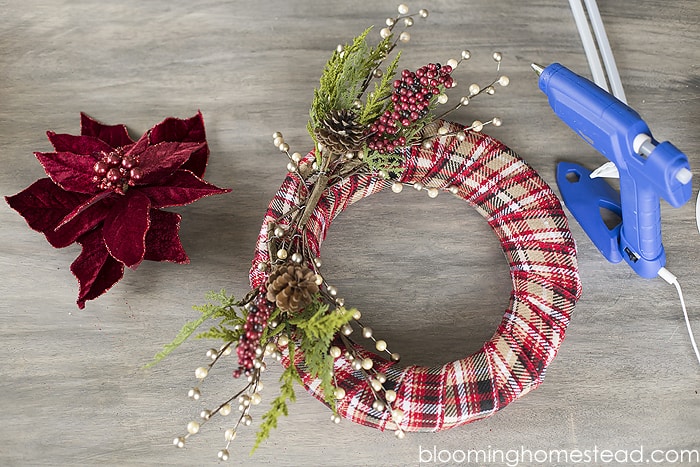 That's it! Now you've got a beautiful and elegant wreath with tons of personality.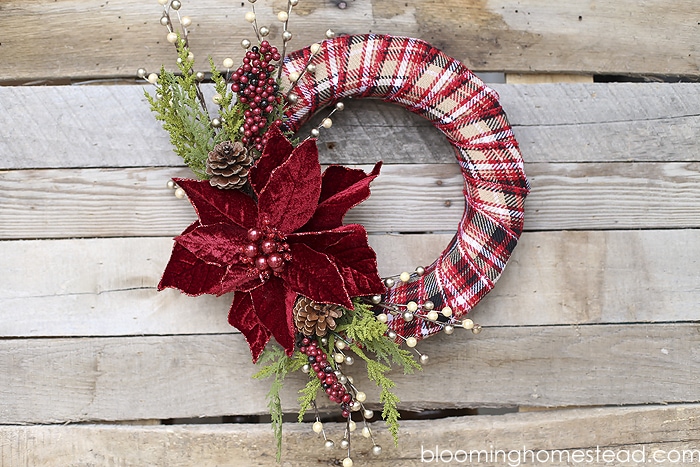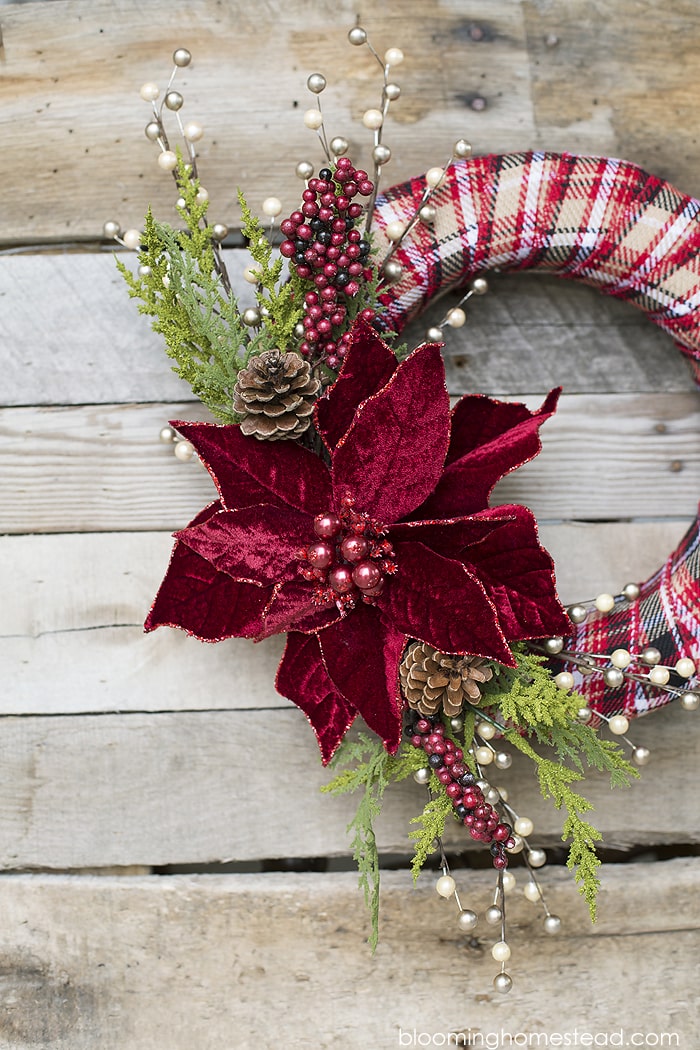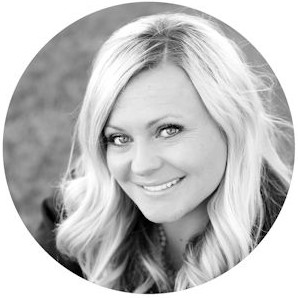 ______________________
This wreath is gorgeous!! I'm thinking about all the versions I could make with different colored ribbon and decorative greenery.
Thanks for sharing with us Marie!
For more awesome creations by her, head over to Blooming Homestead.
And for more Christmas projects, check out these posts: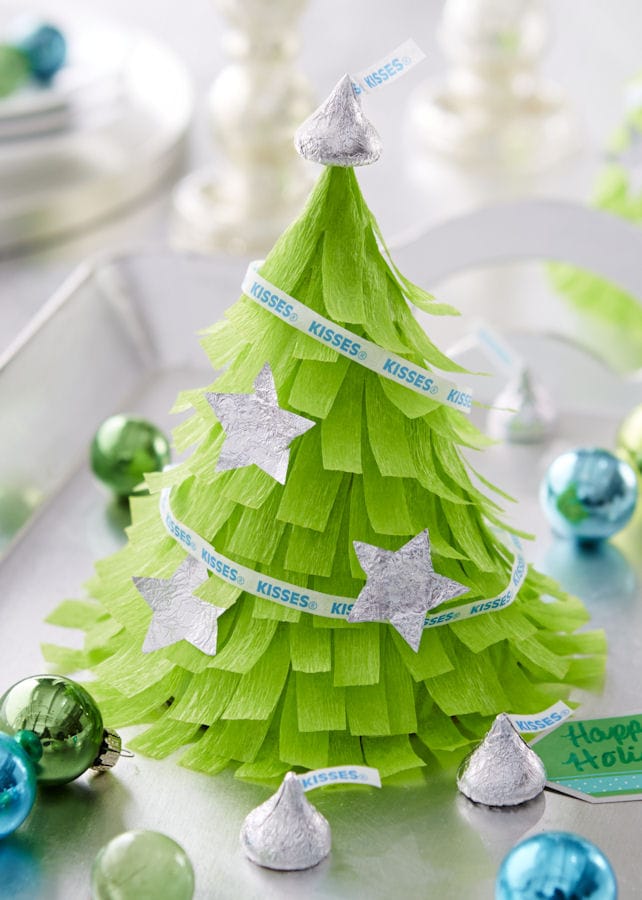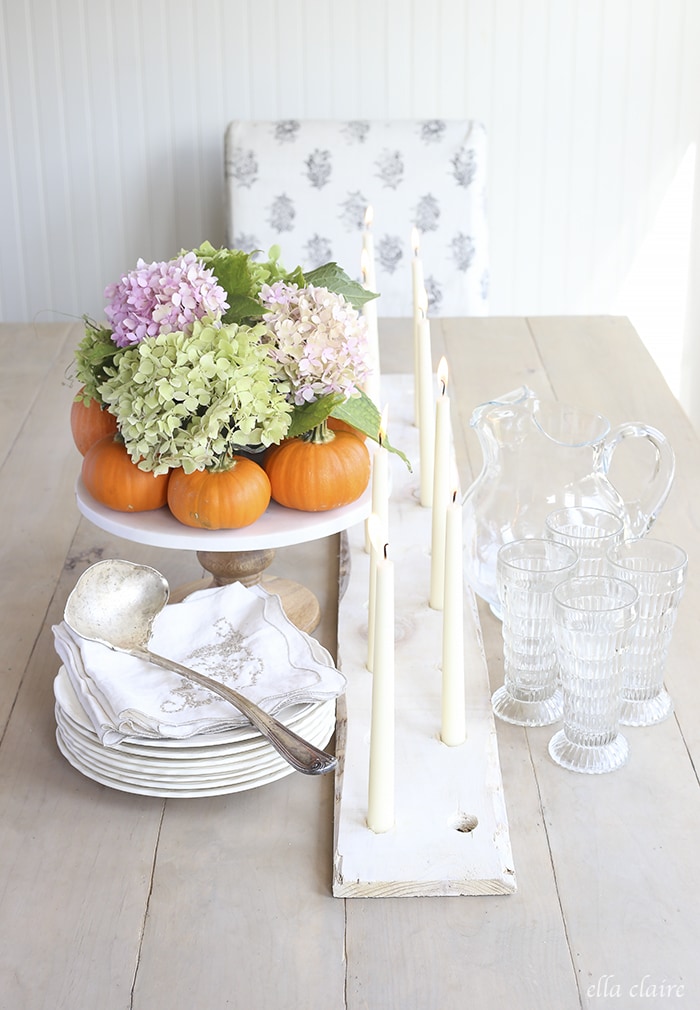 For all wreath tutorials on the site, go HERE.
For all Christmas projects, go HERE.
For even more great ideas follow me on Facebook – Pinterest – Instagram – Twitter–Periscope–Snapchat.
ENJOY!!