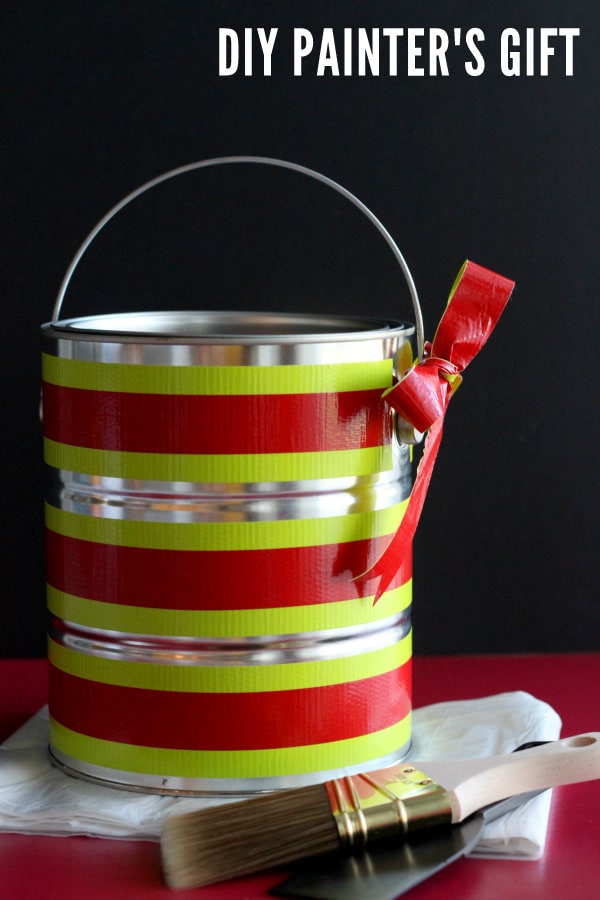 Gift For Painters
I can't wait to show you this next Gift Idea. It was one I thought of while at Lowe's a few months ago. Since moving into our house, we've had every single wall painted, including the ceiling! To me, paint is the cheapest and easiest thing someone can do to change the style/look/feel of their home. Talking to some of my new friends here, most have expressed interest in wanting to paint at least one room in their home. I don't blame them! It's fun and can do wonders to a house.
With that being said, I thought it would be fun to put together a DIY Painter's Gift to give for Christmas to someone who is wanting to paint or even to the DIY kind of person who you know would totally use it in the future. This is what I came up with… I filled it with all sorts of painting supplies and decorated it with a little colored Duct tape from Scotch. It was super easy to put together and is the perfect gift idea for you friend or family member looking to change things up at home with paint. 😉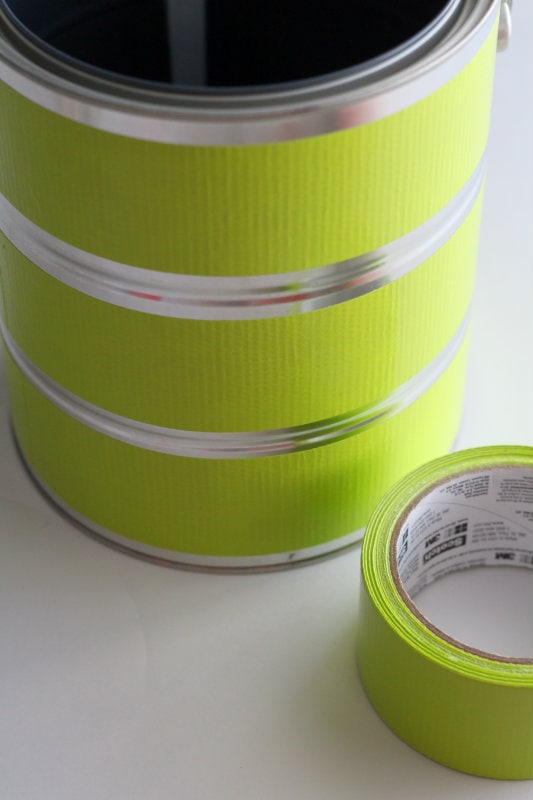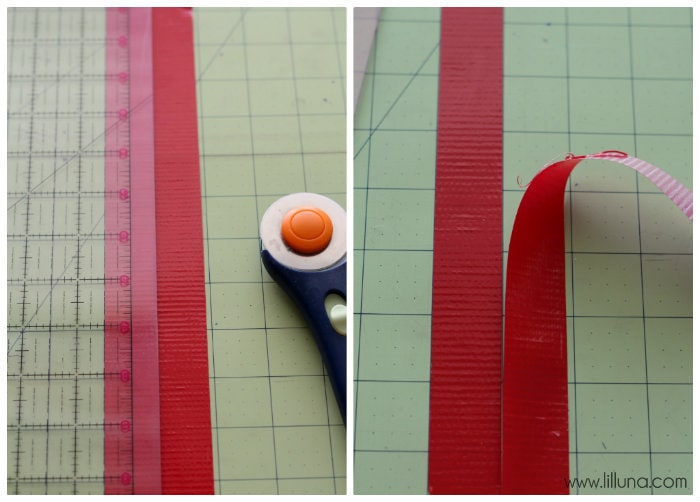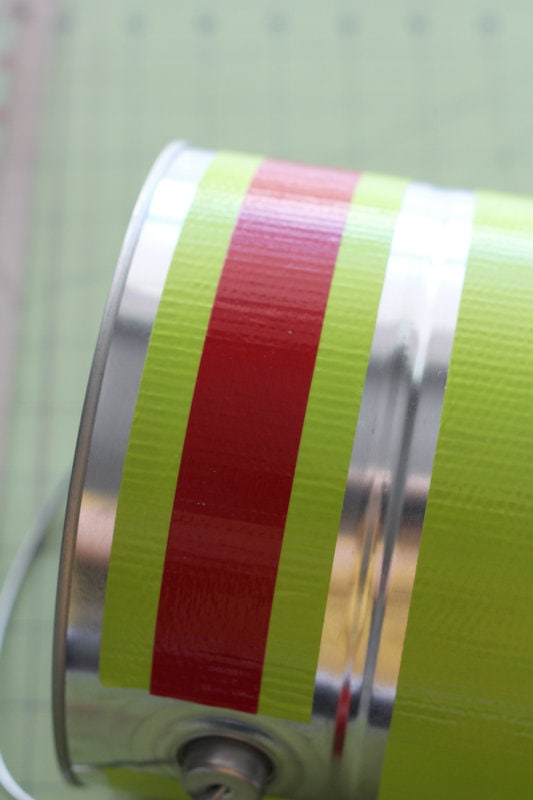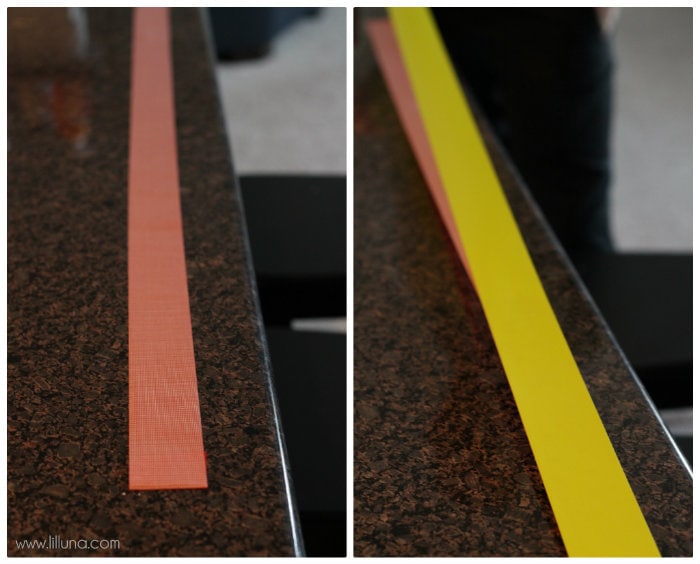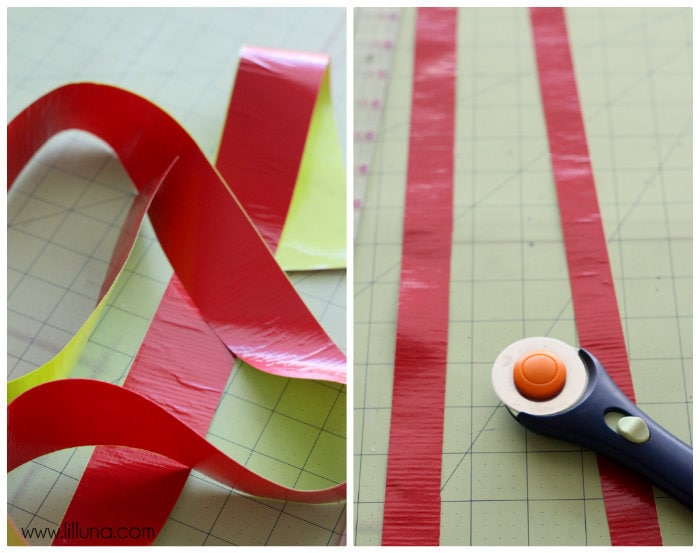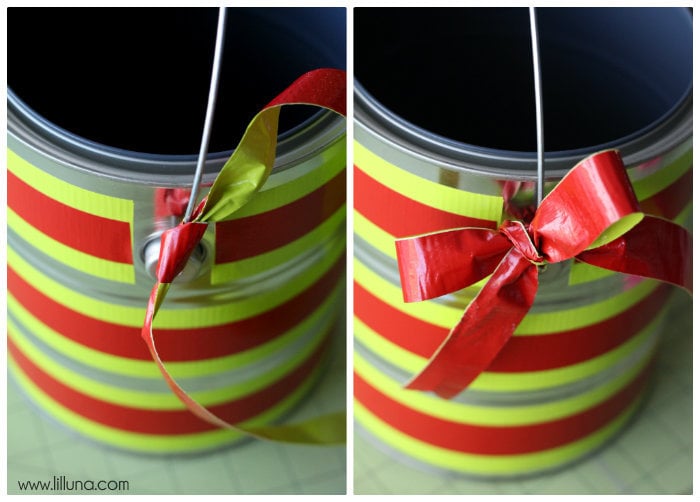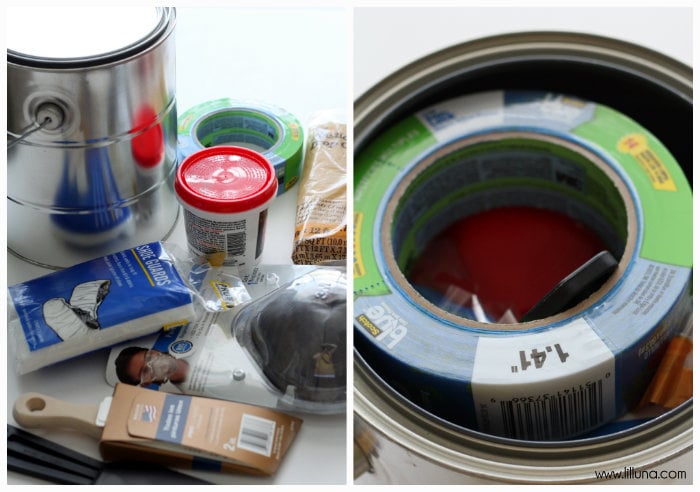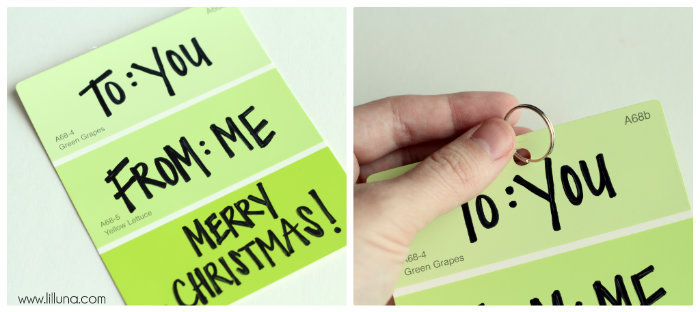 Here is what you'll need (all items found at Lowe's):
SUPPLIES:
Paint Can
Paint supplies (mask, show covers, drop cloth, painter's tape, paint brush, etc.)
Red Duct Tape
Green Duct Tape
Rotary Blade
Cutting Mat
Paint Swatch
Hole Punch
DIRECTIONS:
Add your first layer of scotch tape. I used this pretty Lime Green Color, and added 3 stripes.
From there I used my Rotary Blade to cut the red duct tape in half on my cutting mat. Add the red on top of the green.
To make a bow out of duct tape, I laid one color of tape down with the sticky side up and folded a little bit of it down so it stuck to my counter. Then, with the help of my hubby we laid the green tape on top so it laid directly on top. Then, I used my rotary blade to cut the tape in half so it was easier to tie. Then I just tied it around the pail handle and made a bow.
From there I filled my pail and added the lid.
Then I added a tag made from a Painter's Swatch. I hole punched it and added it right behind the bow using a little spiral ring.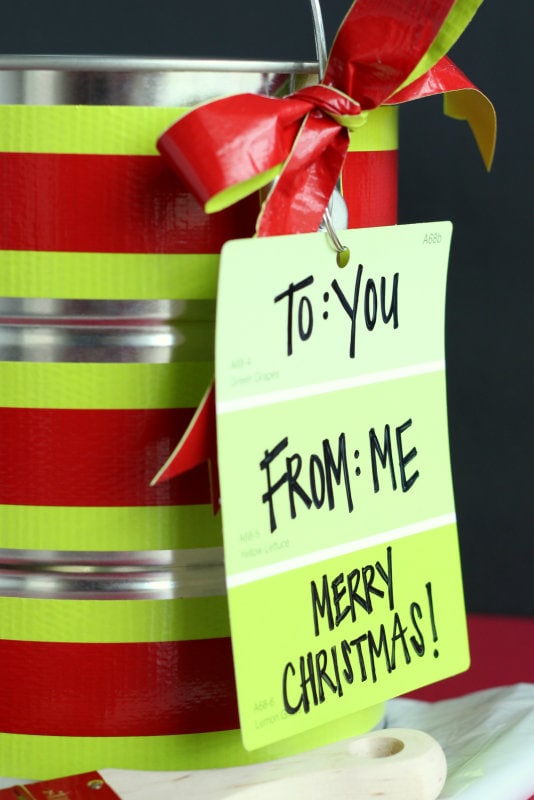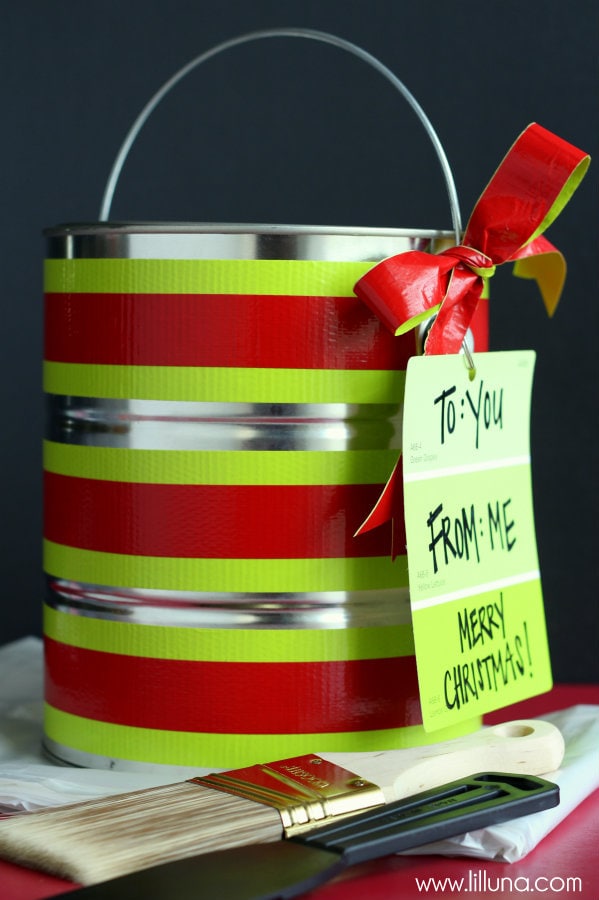 I LOVE how it turned out – so pretty and festive! It makes me want to get painting! I hope you are able to use this as inspiration for a gift you'd like to put together for the DIY-kind of person. What's great is you can make this gift any time of year… just change up the duct tape colors and add "Happy Birthday" to the tag!
For more DIY Gift inspiration be sure to check out these posts:
ENJOY!!
For more creative inspiration, visit Lowes Creative Ideas and Lowes.com
This is a sponsored post written by me on behalf of Lowes. All opinions are 100% mine.