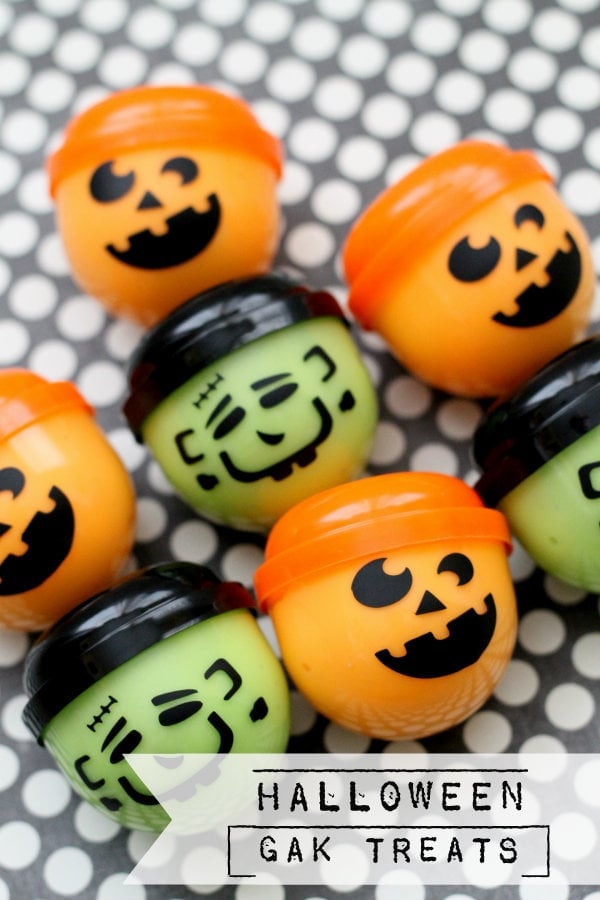 A few weeks back I posted my No Tricks Just Treats Jar. One of the things I did for it was make some super cute Halloween vending capsules that were filled with little goodies. Remember them? If not, you can check them out HERE.
Well, thinking about those vending capsules as well as the Homemade Gak we made earlier this year, I knew I just had to make some Halloween Gak Treats. I used the same concept of filling the capsules with color coordinating gak depending on the Halloween Character used, and they turned out perfect!!! What kid wouldn't want to get a fun-filled Halloween Gak Treat at your door?!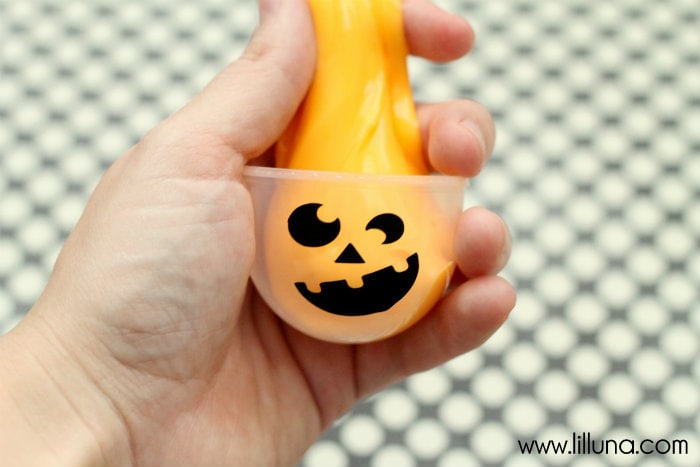 Here is the tutorial if you'd like to make them too:
SUPPLIES:
Ingredients for Gak found HERE – (Elmer's Glue, Water, Borax, and Food Coloring)
Vending Capsules (which can be found all over the web)
Vinyl for faces or a Permanent Marker to draw them on
DIRECTIONS: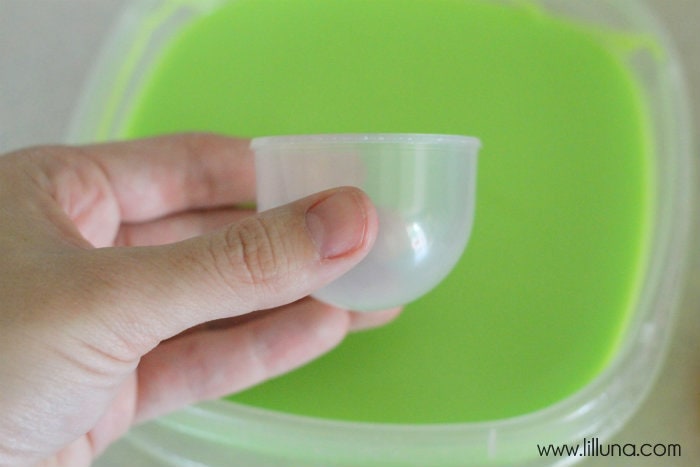 1. Begin by making your Gak in the colors you want. I made Green for the Frankenstein Capsules and Orange for Pumpkins. You could also make White for Ghosts or Purple for a Witch. 🙂 Add your gak to your capsules. I was able to fill about 8 capsules with one batch of gak.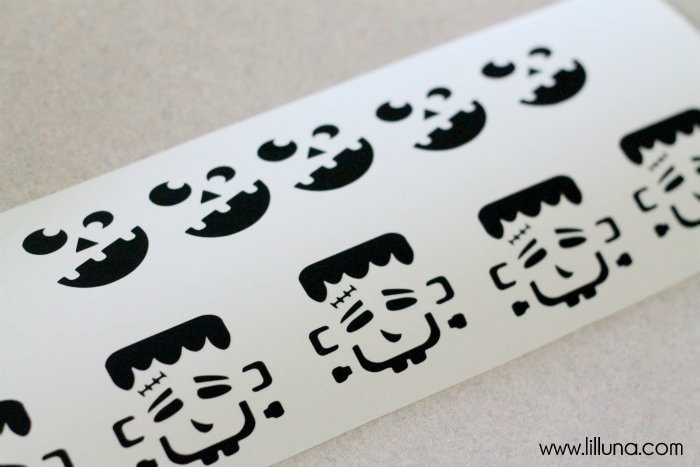 2. Then cut your vinyl for your capsules. I used Pumkinheads (a dingbat) which can be downloaded HERE. I also used DB Jack o Patterns 3, a dingbat I purchased from scrapnfont.com. If you don't have a vinyl cutter, no worries!! You can always use these dingbats as a pattern to draw them on with a permanent marker.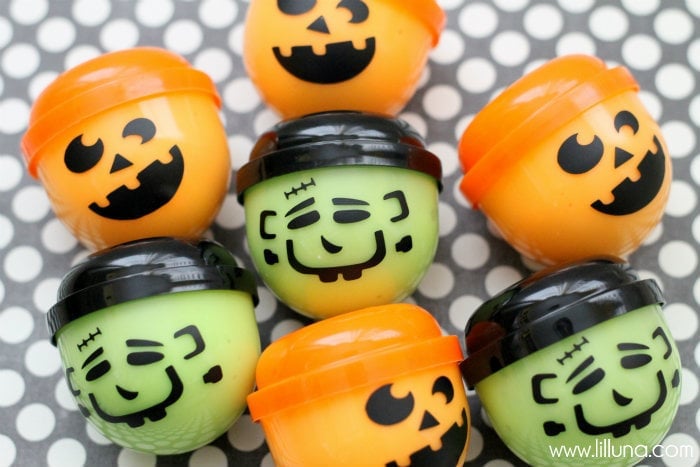 3. Add your vinyl t your capsules.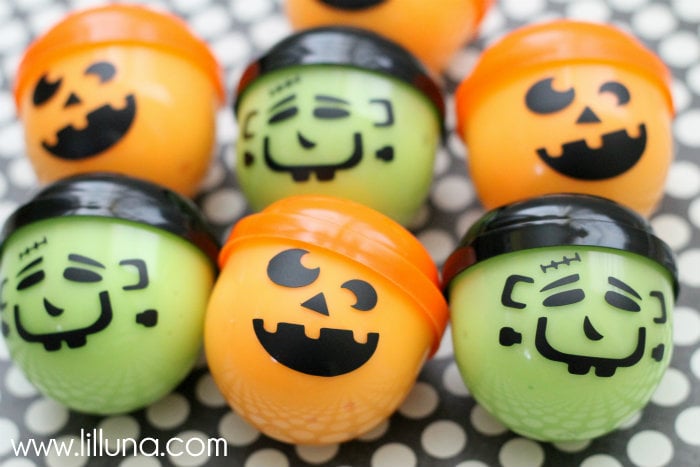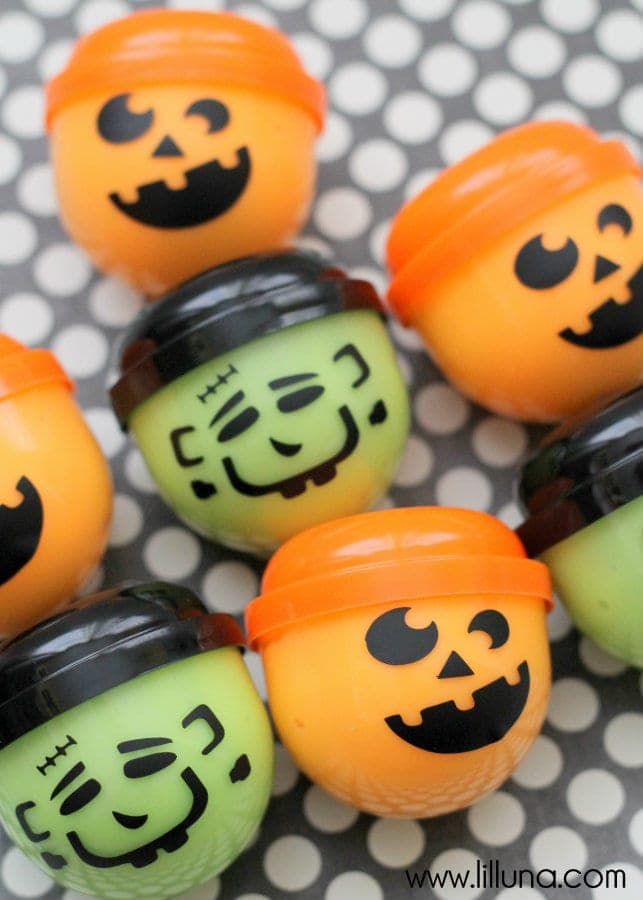 Now you can pass out these capsules at Halloween, and the kids will LOVE them!!
These would also be great Halloween Party Favors. I will actually be handing them out at my daughter's birthday party in a few weeks since it's a Halloween theme. They'd also make perfect prizes for the games we're playing.
I hope you enjoy these as much as my kiddos did!
For even more non-candy Halloween treats be sure to check these out: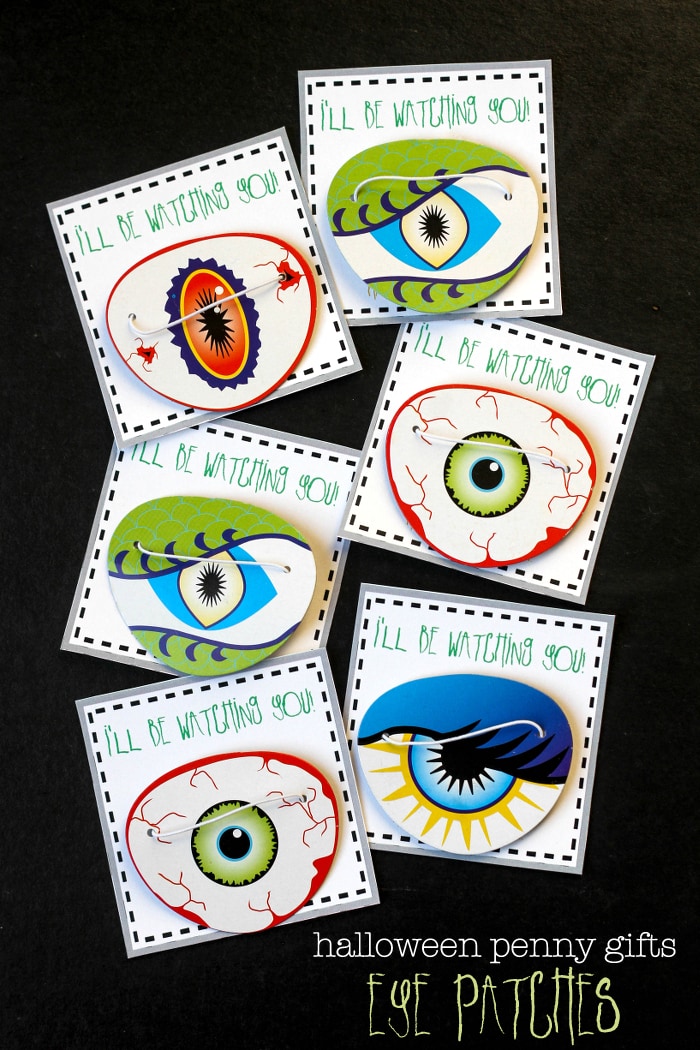 Halloween Penny Gifts-Eye Patches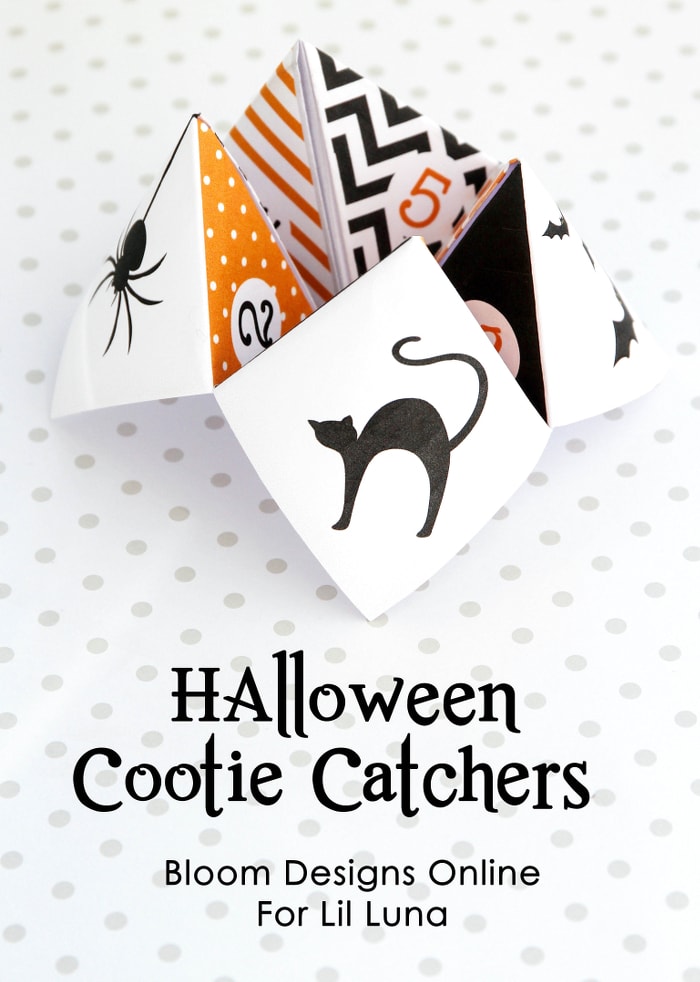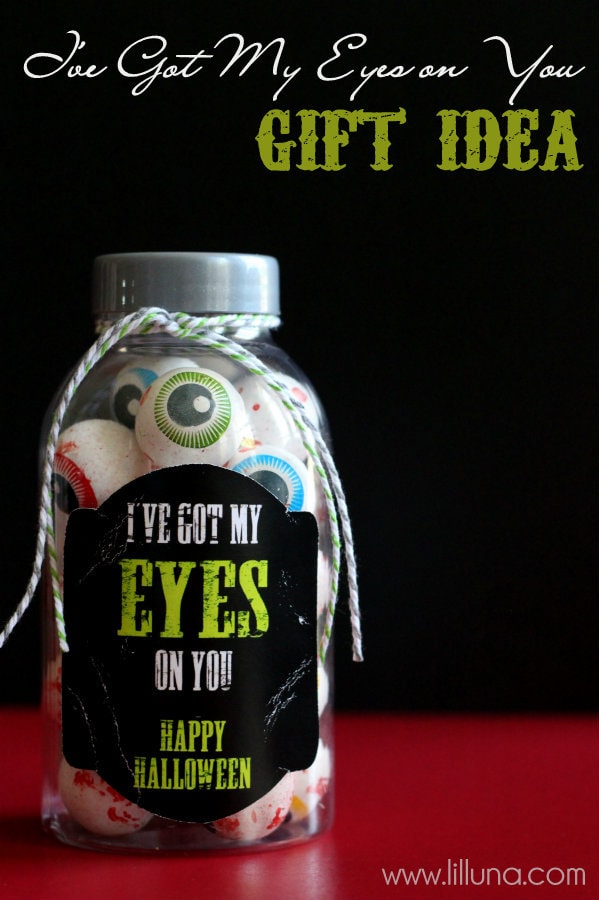 I've Got My Eyes on You Gift Idea
For all Halloween ideas go HERE.
For all Gift ideas go Here.
And get weekly emails with monthly freebies by signing up for the Lil' Luna newsletter. 🙂
For even more great ideas follow me on Facebook – Pinterest – Instagram – Twitter – Periscope – Snapchat.
Don't miss a thing – Sign up for the Lil' Luna Newsletter today!
ENJOY!