This giveawy is now closed. Congrats to Tiffany W.!
This post is brought to you by BHG products at Walmart.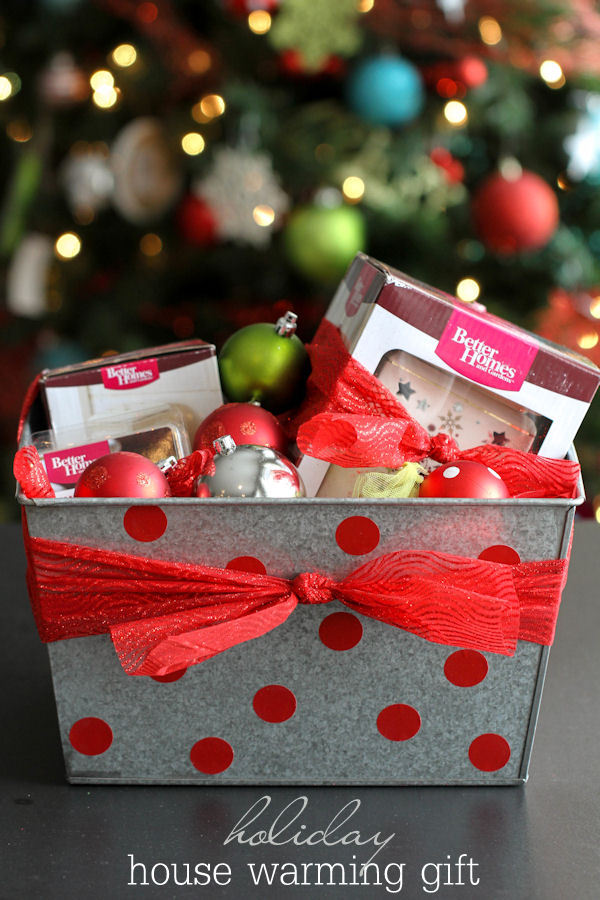 You guys know how much I LOVE cute and inexpensive Gift ideas, right?! If not, just scroll back through the last month and you'd see that I've been sharing loads of ideas on the site to make sure that you had TONS of inspiration this holiday season.
Today's post is no different. I'm sharing a super cute and simple Holiday "House Warming" Gift using some of my favorite Better Homes and Gardens products at Walmart. Now, it's not really a "house warming" gift for those that just moved into a new place, but it's more of a gift for anyone that loves the smell of the holidays using some wax warmers. Get it? House warming? It's a play on words. I know, just silly, but I thought it was fitting at the time. 😉
When I'm trying to come up with gift ideas for others around Christmas time, I often think about the things I like to receive and use. Usually, my favorite gifts are the ones I already buy myself because that means I obviously like them. These Wax Warmers are my favorite, and the holiday ones are just so darn cute. Add in the scent of Vanilla Cookie Crunch, and I'd be beyond ecstatic to get these for a gift. With that in mind, I thought it would be fun to make this gift set hoping my friends are the same way and love the warmers and the scents of Christmas. 
If you'd like to make a gift like this too, here is what you'll need:
SUPPLIES:
– Better Homes and Gardens Plug-In Warmer – $10
– Better Homes and Gardens Full-Size Wax Warmer, (I bought the Glow Pattern) – Range from $12-$15
– Vanilla Cookie Crunch (small) – $2OR Vanilla Cookie Crunch (Value Pack) – $4
– Better Homes and Gardens Small Galvanized Bin – $7.47
– Paper Grass
– Tulle/Ribbon
– Ornaments for fillers
– Vinyl Dots (optional)
DIRECTIONS: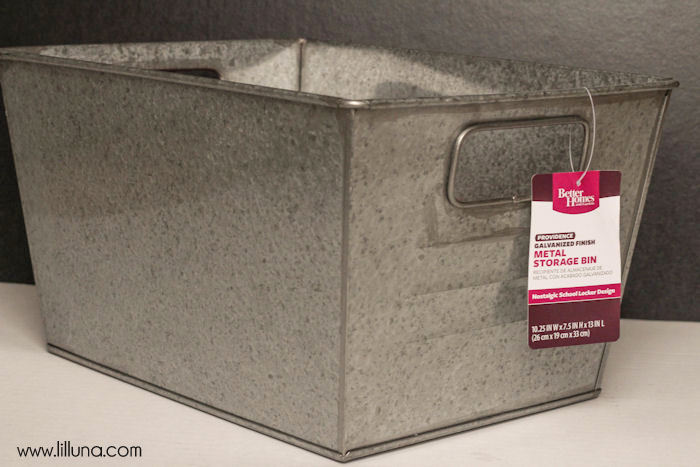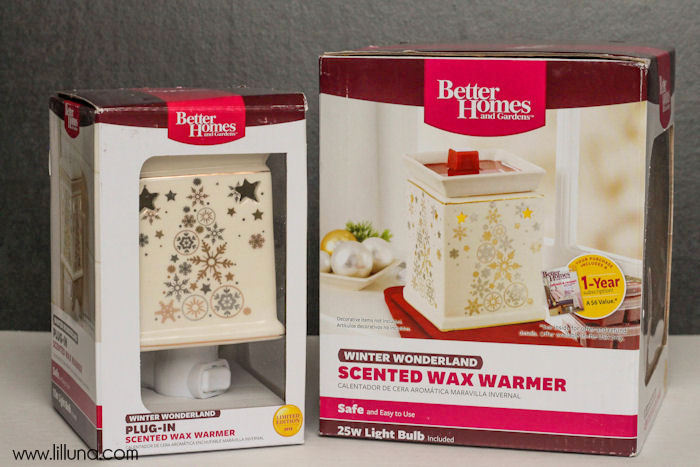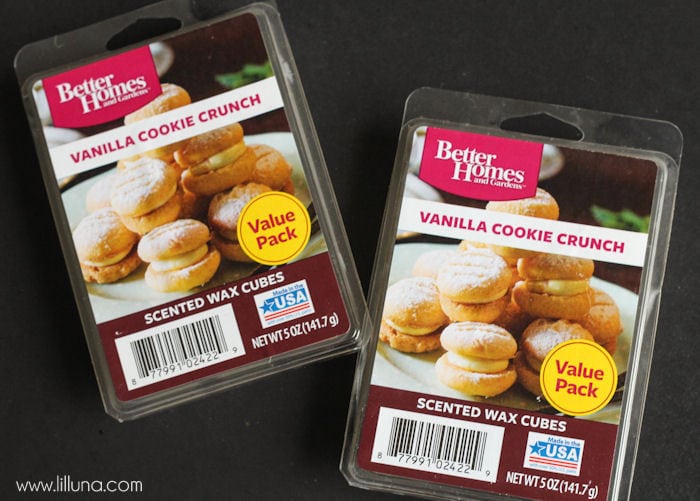 1. Begin by gathering your supplies. The warmers are available in STORE and also online. The Better Homes and Gardens Full-Size Wax Warmer are $15 and the Plug-in Warmers are $10.
They have a HUGE varierty of Wax Cubes that range from $2 – $4. This Vanilla Cookie Crunch is one of my favorites. It smells like you've been in the kitchen baking all day, which reminds me of Christmas time.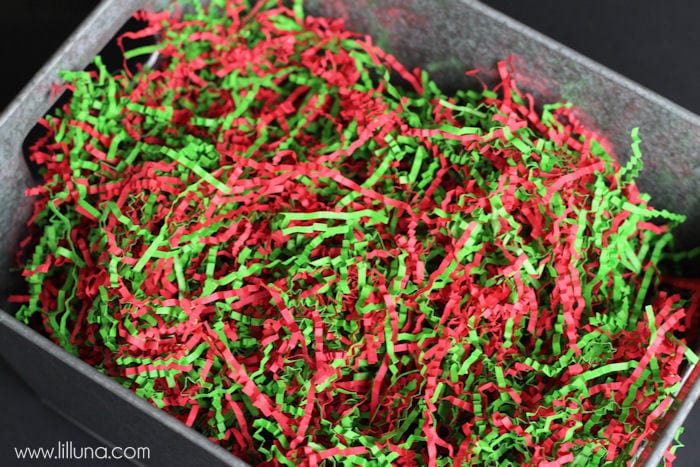 2. Then I added some filler grass paper to the bin so that the gifts sat up higher.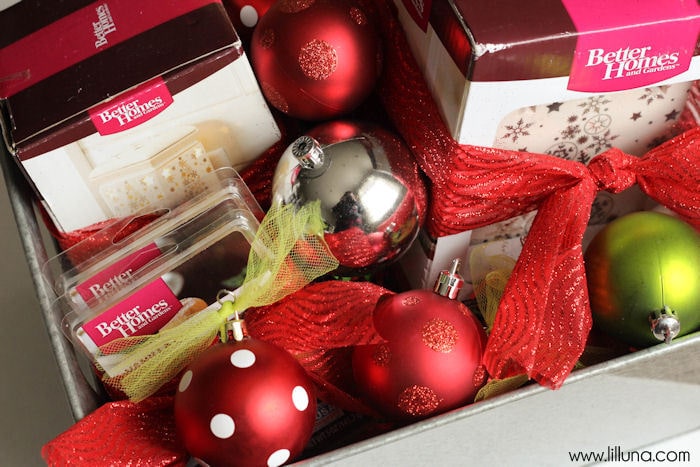 3. I filled the basket with my goodies along with some inexpensive ornaments to fill the spaces and make it look more festive.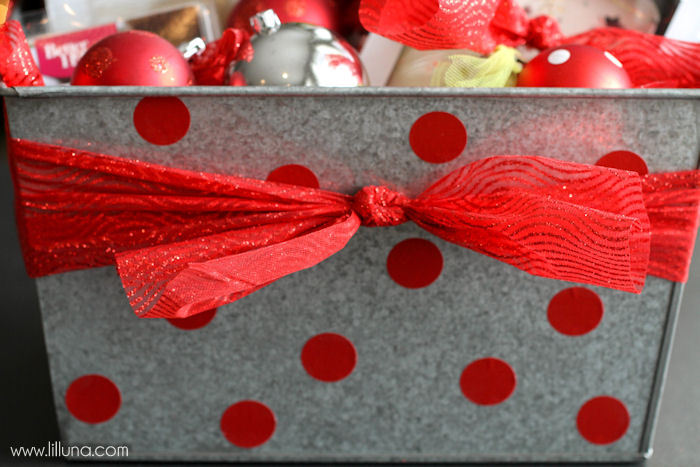 4. To top it off I added some vinyl Polka Dots which make it look even more festive. What's great is they are easy to remove so the recipient can keep them on or take them off depening on what they like. I then tied on some glitter-y red tulle just for that extra holiday touch.
I love how it turned out.
CUTE and PERFECT!!
I think my mom or sisters would love it.
And I know my daughter's teacher would love getting this too!!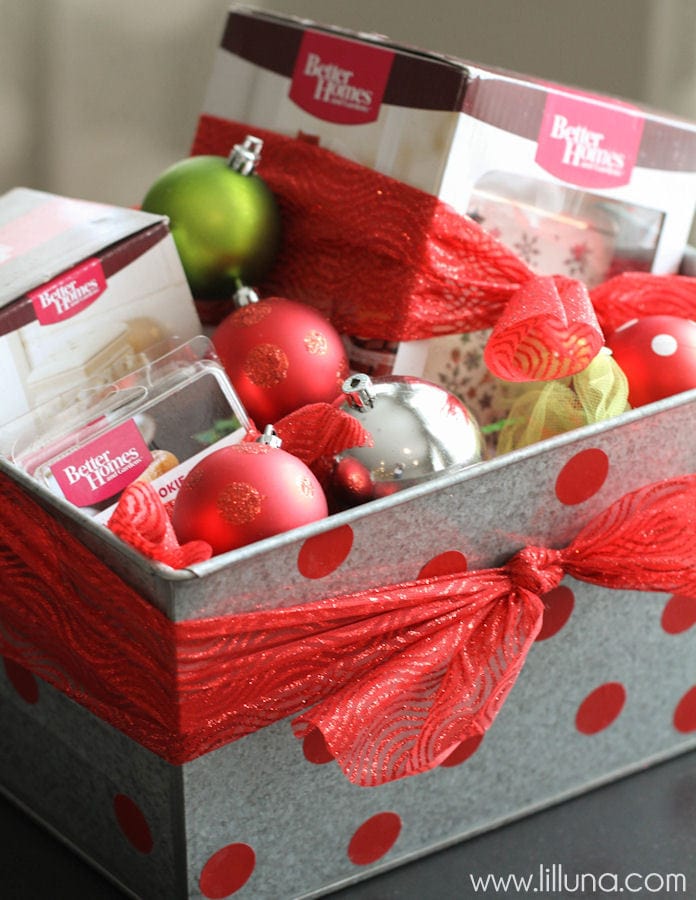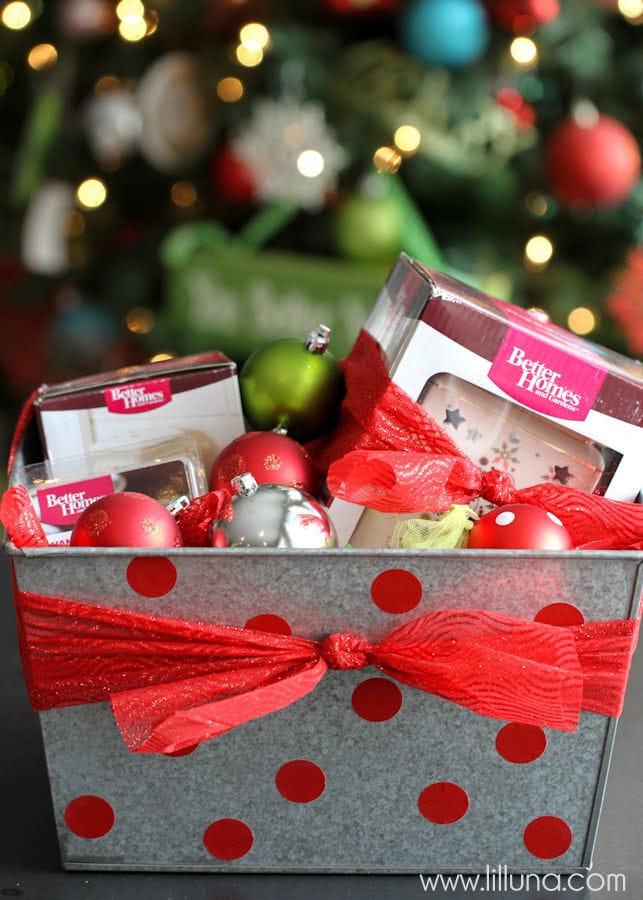 12 DAYS OF GIFTING:
I know tons of you love the Better Homes and Gardens Products at Walmart as well, so I want to make sure you know about their 12 Days of Gifting Pin-to-Win contest happening on Pinterest. All you have to do is PIN your favorite BHG producs to THEIR PINTEREST BOARD, and they will randomly pick a winner of a $50 Gift Card. At the very end of the promotion they will pick one lucky winner to get a $250 Gift Card!
SWEET!!
Who wouldn't want to win?!
And who wants a chance to win a $100 Walmart Gift card RIGHT NOW?!
 TO ENTER:
Leave a comment below telling me what you love most about the holidays.
EASY PEASY!!
Giveaway closes next Thursday at Midnight. Open to US residents only. Gift card will be sent in January.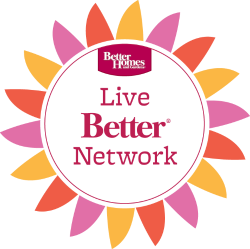 For more information about BHG Products be sure to follow them here –  Instagram, Facebook, Twitter, and Pinterest.

For all Christmas ideas on the site go HERE.
ENJOY!
I received compensation from  BHG at Walmart for my time and participation in the BHG Live Better Network. As always, all opinions are my own.