Hi everyone! This is Sarah from Boxwood Clippings here today to show you how to make a fast, fresh and ever so festive Boxwood Wreath!
Obviously I love boxwood plants (hence blog name!), but who doesn't these days?! You see them everywhere and it's because they are so versatile and add such a great pop of greenery where ever you place them.
They are especially great at Christmas when you want to deck every corner of your home.
This only takes about 30 minutes to make, so lets get started!
SUPPLIES:
Boxwood plants are all over the place and they need pruning quite often. If you don't have your own I suggest asking a neighbor for a few clippings, I'm sure that won't be a problem!
Also, I thought I'd mention this grapevine wreath is from the dollar store, making this a very thrifty project!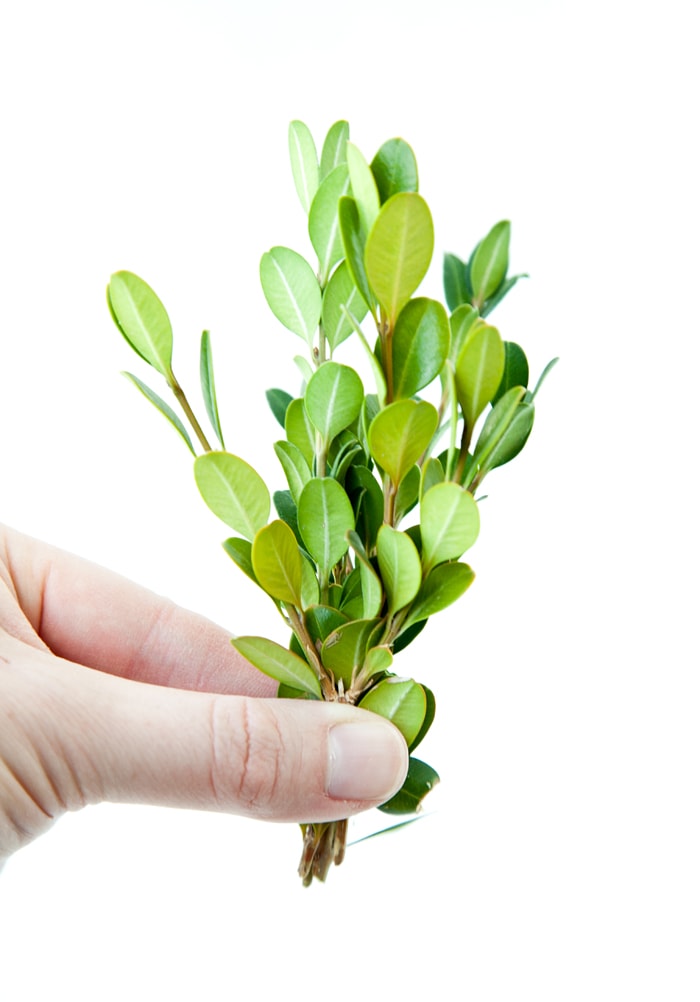 Once you have your clippings, give them a little rinse to and then create a little bunch. I'm using a 8″ wreath so my bunches are about 4 to 5 sprigs.

You simply but the bunch on the wreath and secure the bottom of the bunch with wire, making it as tight as possible.
Then you just add another bunch working yourself down the wreath and overlapping the top of the new bunch with the bottom of the last.
Until you've made it all the way around! I used 10 bunches.
Add a ribbon and you're done! Ready to hang.
I love how it brightened up this little nook of my kitchen, don't you?
Because this is a fresh week it's only going to last a couple of weeks indoors, but honestly it's such an easy project you could always whip up another one in no time!
Too see more of our Christmas decorating ideas please visit us HERE, HERE or HERE!
_____________________
This wreath is beautiful! I love how simple it is, and yet it adds so much vibrance!
You could totally make it any time of year and just switch up the ribbon colors!
Thanks for sharing this with us Sarah!!
For more beautiful creations by her, head over to her site, Boxwood Clippings!
And for more holiday wreath ideas, check out these posts: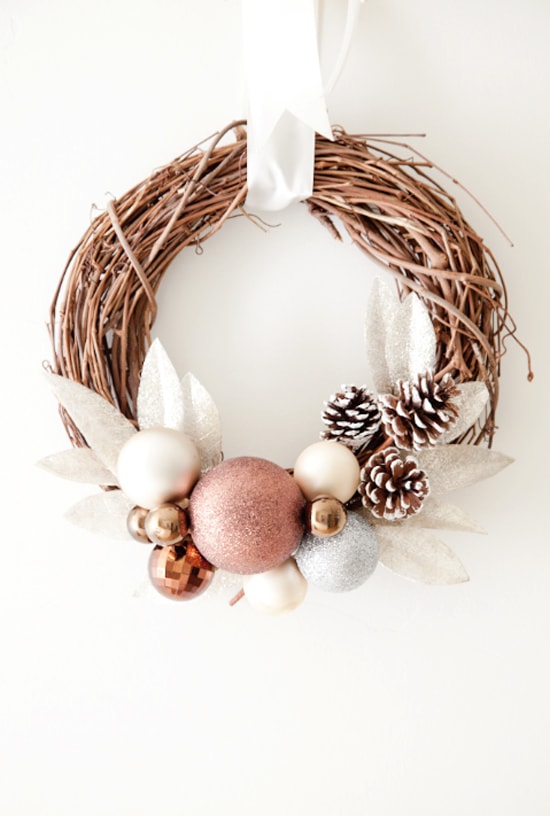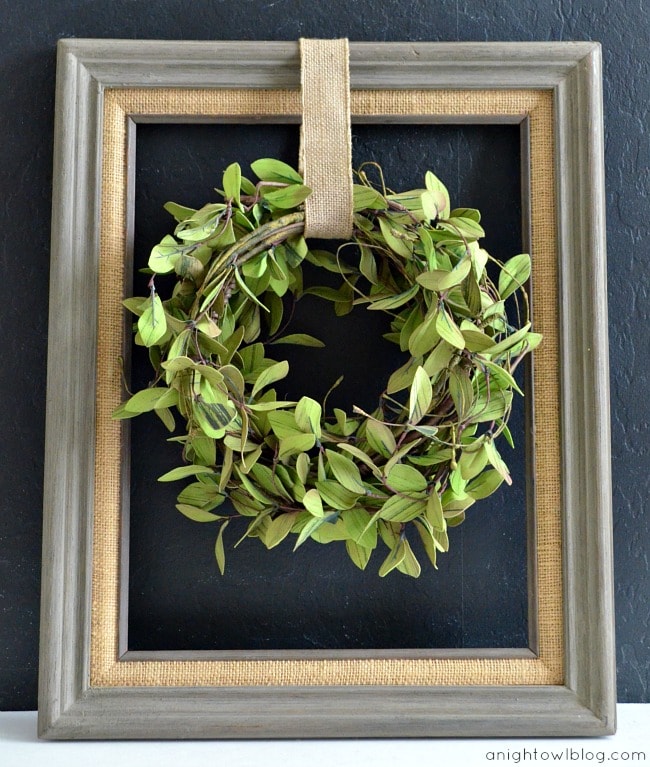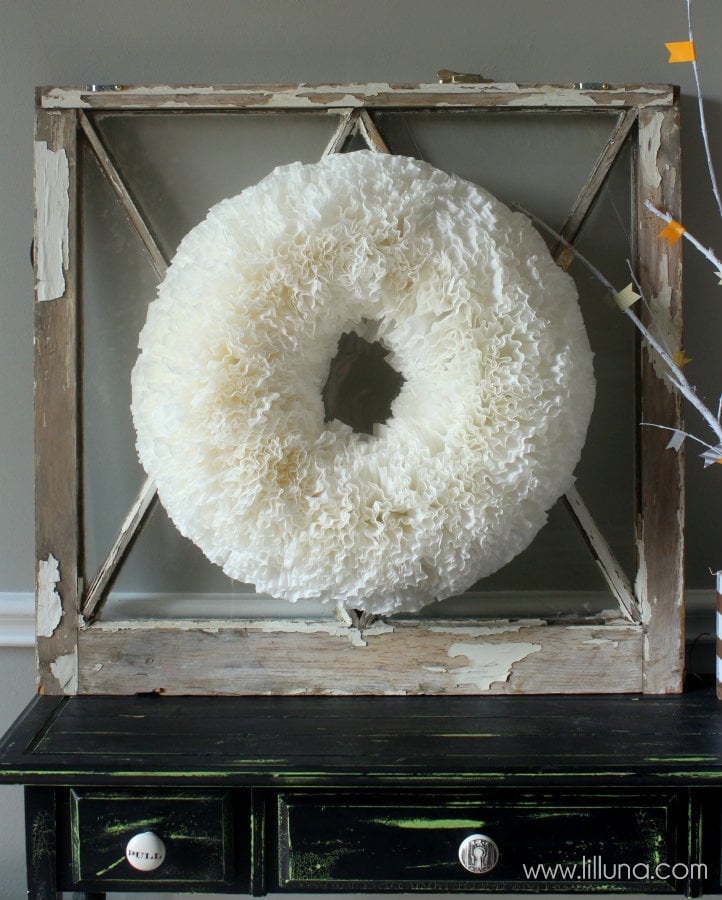 For all wreath tutorials on the site, go HERE.
For all crafts and DIY projects, go HERE.
ENJOY!