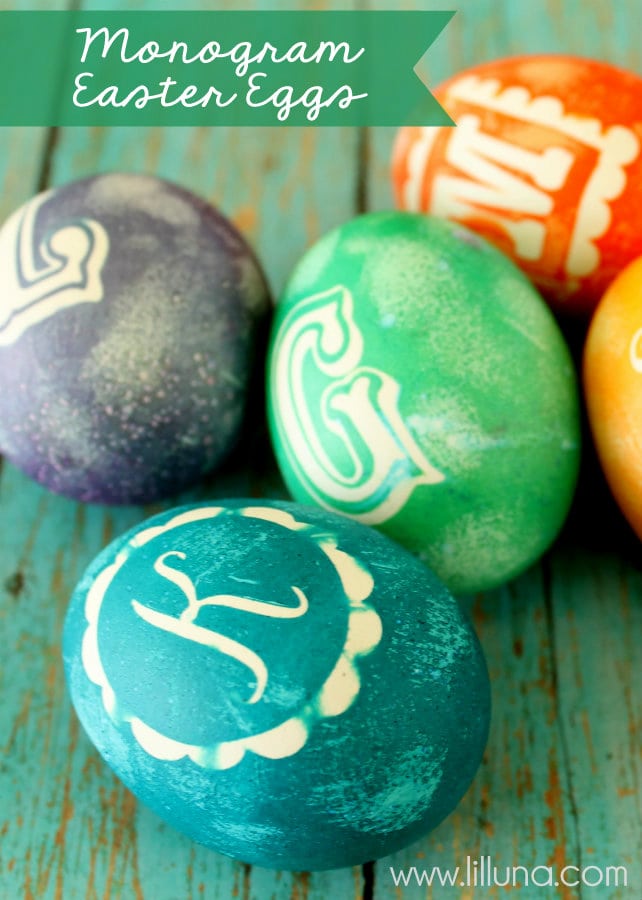 I've had too much fun coming up with some fun Easter egg decorating ideas, but I will admit that I don't want to see another hard-boiled egg for awhile – LOL! I think we made almost 3 dozen this week. These Monogram Easter Eggs are another easy peasy way to decorate your eggs. I thought it would be a great idea if you had custom place settings for Easter Dinner with an egg at each plate. What do you think? Pretty fun, right?
Here's how to do it:
SUPPLIES:
Hard-boiled eggs
Dye Kit
Vinyl or stickers
DIRECTIONS:
Boil your eggs (I have a tutorial on the site for Perfect Boiled Eggs!)
Design your vinyl. I really like the font MASQUERADE that is available for download HERE. I also used the 09 Kut Ups font/dingbat that gave the cute designs around the eggs. That is available HERE. Cut, peel, and add adhesive to vinyl.
Add vinyl/stickers to eggs. Make sure they stay really well by pressing on.
Add eggs to dye cups (instructions on dye kits). Let set in there for awhile. Pull out and let dry.
Peel off vinyl. Monograms won't come out perfect but they're close enough.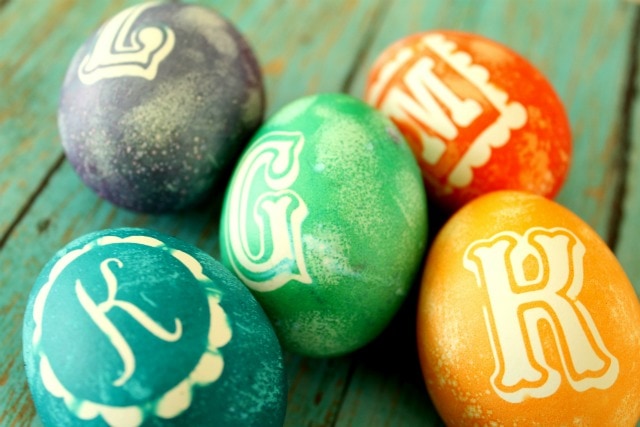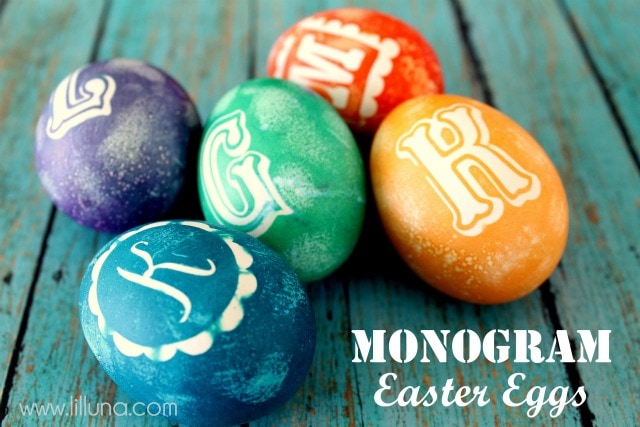 Cute and custom. What's not to love? And these ones are perfectly safe to eat!! 😉
For more Easter Egg fun be sure to check out: